30 Best Things to Do in Japan
Japan Bucket List: Top 30 Things to Do in Japan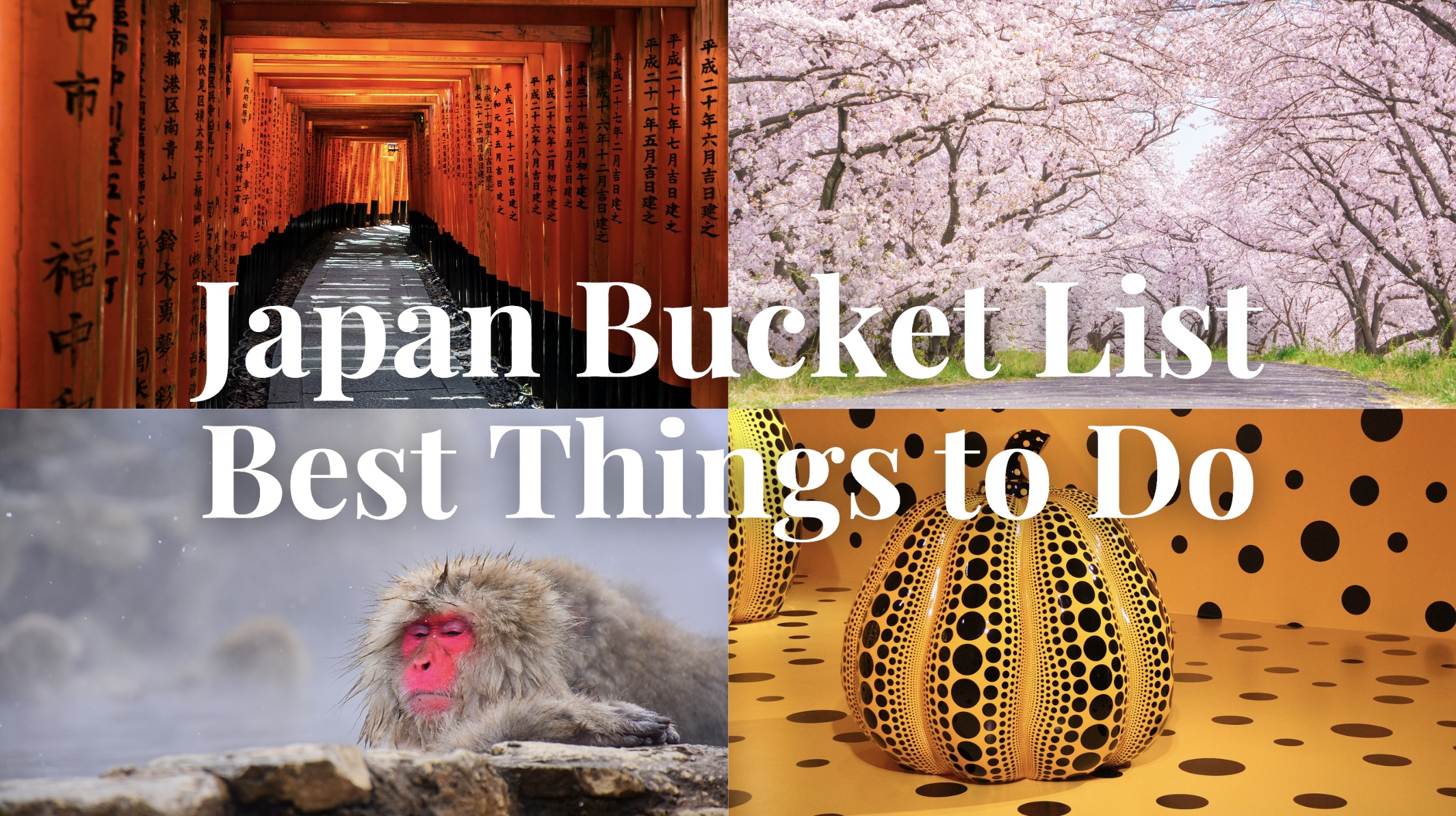 From ancient temples to mouth-watering sushi, discover the 30 best things to do in Japan. Prepare for your unforgettable journey with my Japan Bucket List including the classic and hidden attractions.
Japan, a foremost island country floating in the Seas of East Asia, is now one of the most popular travel destinations for people from all over the world, from Europe and America to Asian countries. Japan used to be an enigmatic and unexplored region of the world, but in 2019 it was visited by 30 million foreign tourists.
Comprised of five main islands (Main Island, Hokkaido, Shikoku, Kyushu, and Okinawa Main Island), Japan offers a mountain of things to do for tourists. Japan is full of brand new experiences for most people, as the language is different and the currency is different from all other countries in the world.
In recent years, Japan has become globally famous in various aspects. For example, Japanese cuisine such as sushi, ramen, sake, and matcha, as well as traditional culture like ninja and samurai, and even pop culture like anime and manga. Furthermore, Japan is a place where the changing of the seasons is distinct, and the beautiful cherry blossoms that bloom in spring are one of the country's proud tourist attractions for the world to see.
Not only the capital, Tokyo, but also the historical city of Kyoto, and the contrasting regions boasting great nature, Hokkaido and Okinawa – Japan has numerous places to visit and an abundance of fascinating activities to choose from, making it difficult to decide.
To get the most out of your trip in Japan within limited time, I'd like to introduce 30 best things to do in Japan including the popular experiences and the hidden travel gems. This ultimate guide encompasses both cutting-edge trends and timeless essentials, ensuring that both first-time visitors and repeat travelers can enjoy a comprehensive experience.
Get to know Japan from corner to corner and embark on the journey of a lifetime!
1. Witness Tokyo's Mesmerizing Blend of Old and New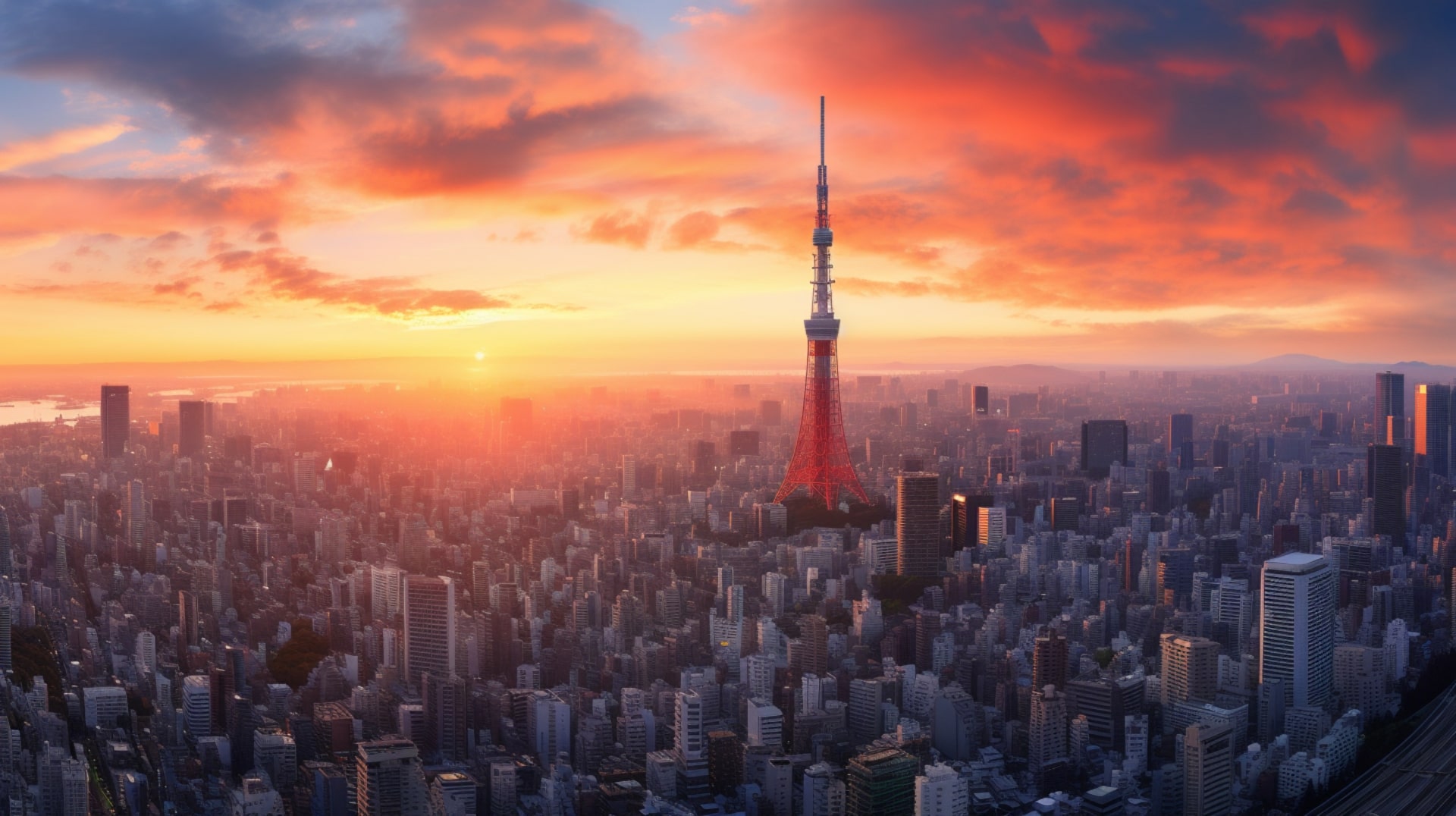 You can't discuss tourism in Japan without delving into the details of Tokyo. The capital city offers some of the best things to do in Japan from new shopping complexes, fine dining restaurants, unique activities and so on.
Marvel at towering landmarks like the Tokyo Tower and Tokyo Skytree, beacons in the sprawling cityscape and perfect photo opportunities. Lose yourself in the thrumming streets of Shibuya and Shinjuku, hubs of cutting-edge fashion trends, nightlife, and a diverse food scene. Ginza is a must-visit for department stores and luxury brands, which is located next to Tsukiji Fish Market offering a plethora of gourmet delights.
Akihabara, known as the Electric Town, lures pop culture aficionados with its vibrant anime and electronics stores. For a more traditional vibe, head to Asakusa and the Yanesen area (consisting of Yanaka, Nezu and Sendagi), where you can wander amidst old-world streetscapes and visit venerable temples such as Sensoji Temple and Nezu Shrine.
With an unending list of attractions and its accessibility as a travel base, Tokyo holds an irresistible appeal for any Japan itinerary.
<<Related articles>>
▶︎30 Best Things to Do in Tokyo
▶︎20 Coolest Places to Visit in Tokyo
▶︎10 Best Michelin Star Restaurants in Tokyo
2. Exploring Kyoto's Temples and Shrines, and Viewing Autumn Leaves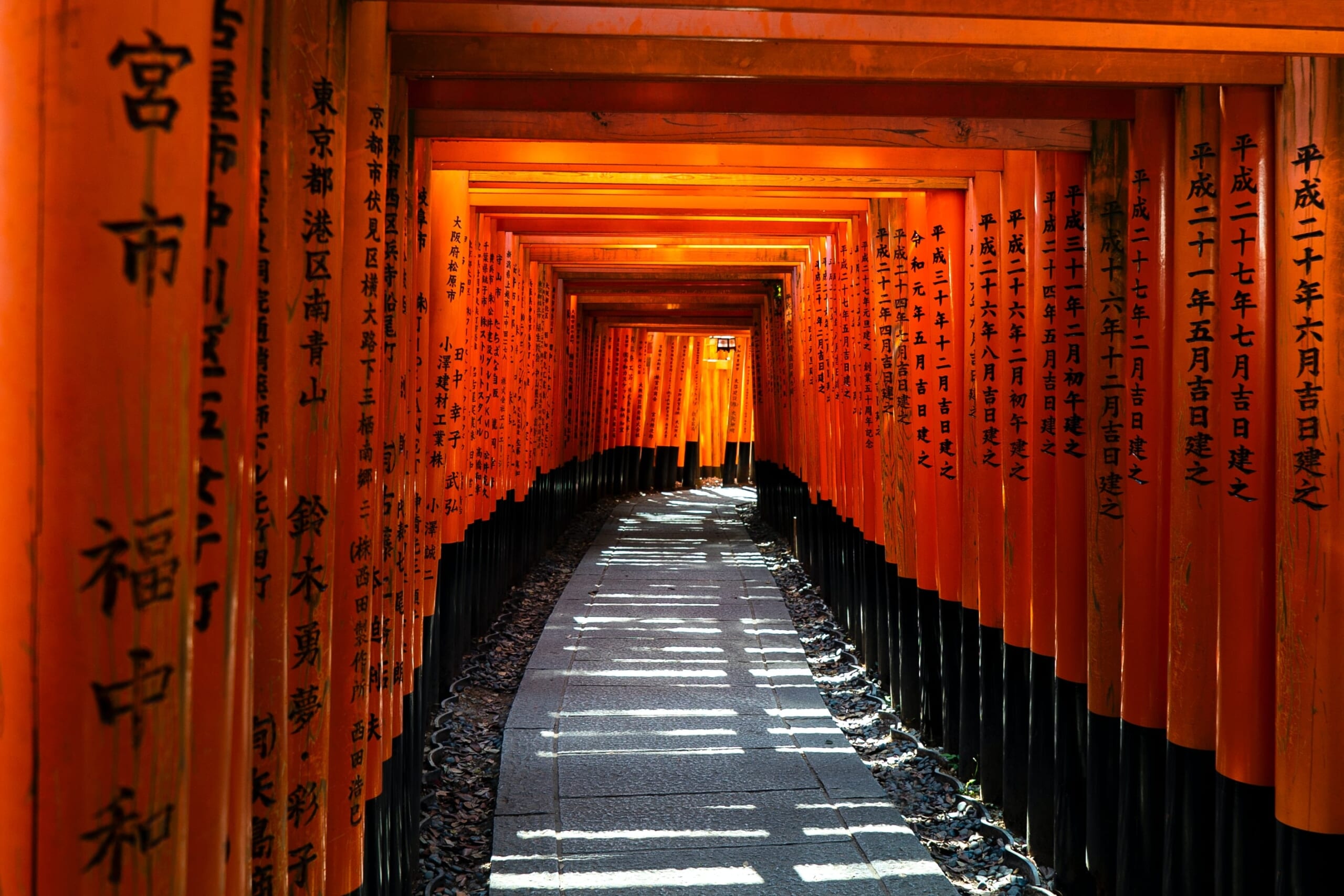 Kyoto, the ancient capital of Japan, is home to countless temples and shrines, each with a unique history and charm. Immerse yourself in the city's rich cultural heritage by visiting famous spots such as Kinkakuji Temple, Kiyomizudera Temple, and Fushimi Inari Taisha Shrine.
During autumn, Kyoto transforms into a vibrant canvas of red and orange hues, attracting visitors for Momijigari (viewing autumn leaves). Take a leisurely stroll through enchanting locations like Arashiyama, Tofukuji Temple, and Eikando (Zenrinji Temple), as you admire the stunning autumn foliage that perfectly complements the timeless beauty of Kyoto's sacred sites.
Of course, Kyoto has more than just its numerous shrines and temples. It is filled with attractions, ranging from the ancient structures that compose the Gion area, to traditional Geisha performances, and even hidden gems like the fishing village of Ine no Funaya and the tea plantation of Wazuka. For a comprehensive list of things to do in Kyoto, please refer to the information below.
<<Related articles>>
▶︎30 Best Things to Do in Kyoto
▶︎10 Must-Visit Kyoto Shrines and Temples for First Timers
3. Savoring Osaka's Culinary Delights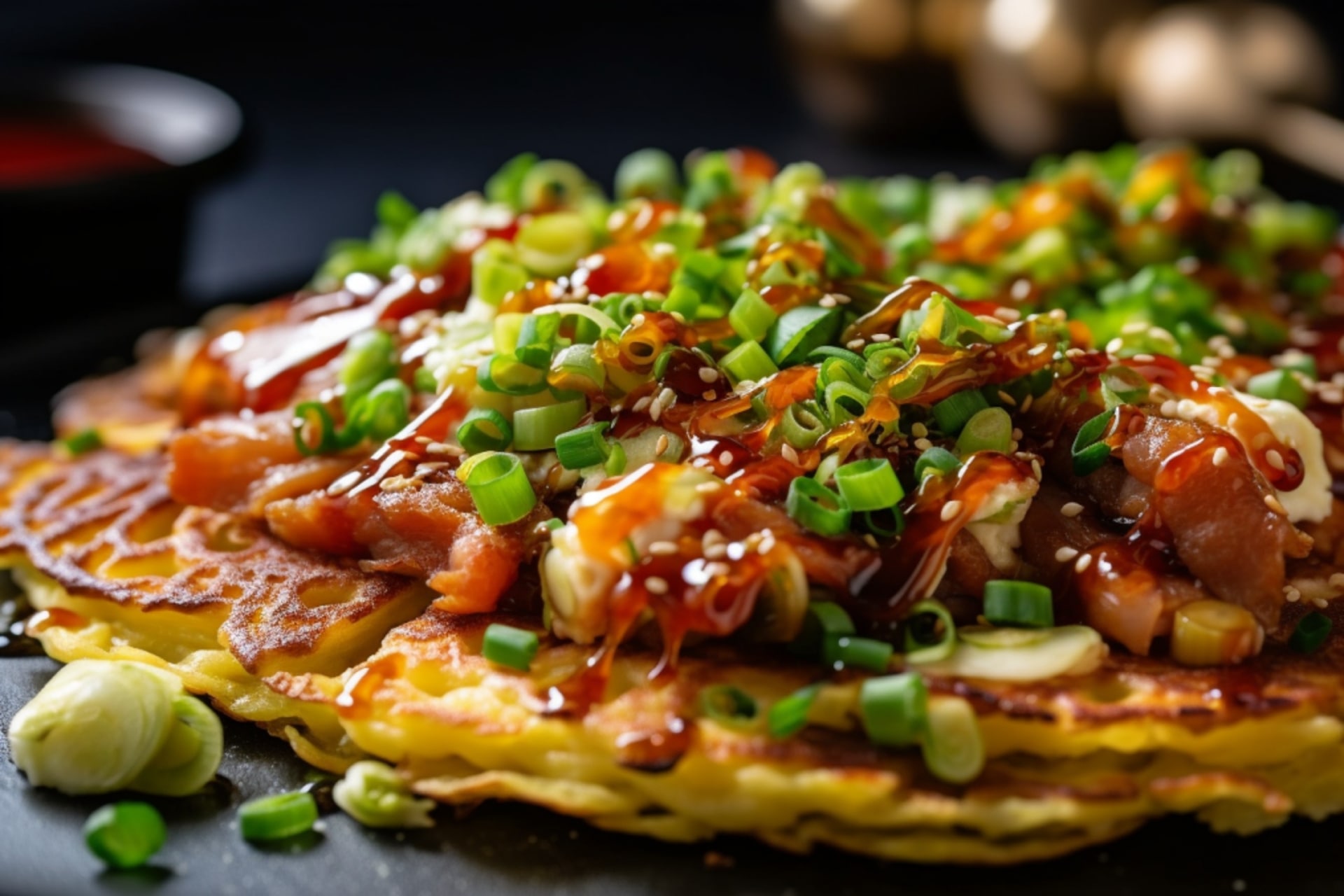 Often referred to as "Japan's Kitchen," Osaka is a gastronomic paradise that has long been a hub for food enthusiasts. Dive into the city's vibrant food scene and treat your taste buds to an array of mouth-watering dishes. Start with the iconic Takoyaki, a delicious ball-shaped snack filled with diced octopus. Next, try Okonomiyaki, a savory Japanese pancake that is cooked right in front of you. Don't miss out on Kushikatsu, skewered meat and vegetables coated in breadcrumbs and deep-fried to perfection.
You can eat those authentic tastes anywhere in Osaka, especially in the bustling towns Dotonbori and Shinsekai. There are various food stalls and restaurants serving Takoyaki, Okonomiyaki and other Osaka dishes and drinks in those downtown areas. Explore the the second most populated city to discover even more culinary gems in this food lover's haven.
There are numerous reasons to visit Osaka beyond the city's vast array of culinary delights. From the beautiful Osaka Castle and the immense Kaiyukan Aquarium to the retro cityscape of Shinsekai and the skyscrapers in Umeda, there's plenty more to explore. When planning a trip to Osaka, be sure to check out the following recommendations for things to do in Osaka.
<<Related articles>>
▶︎30 Best Things to Do in Osaka
▶︎10 Best Restaurants in OSAKA
4. Behold the Majestic Mt.Fuji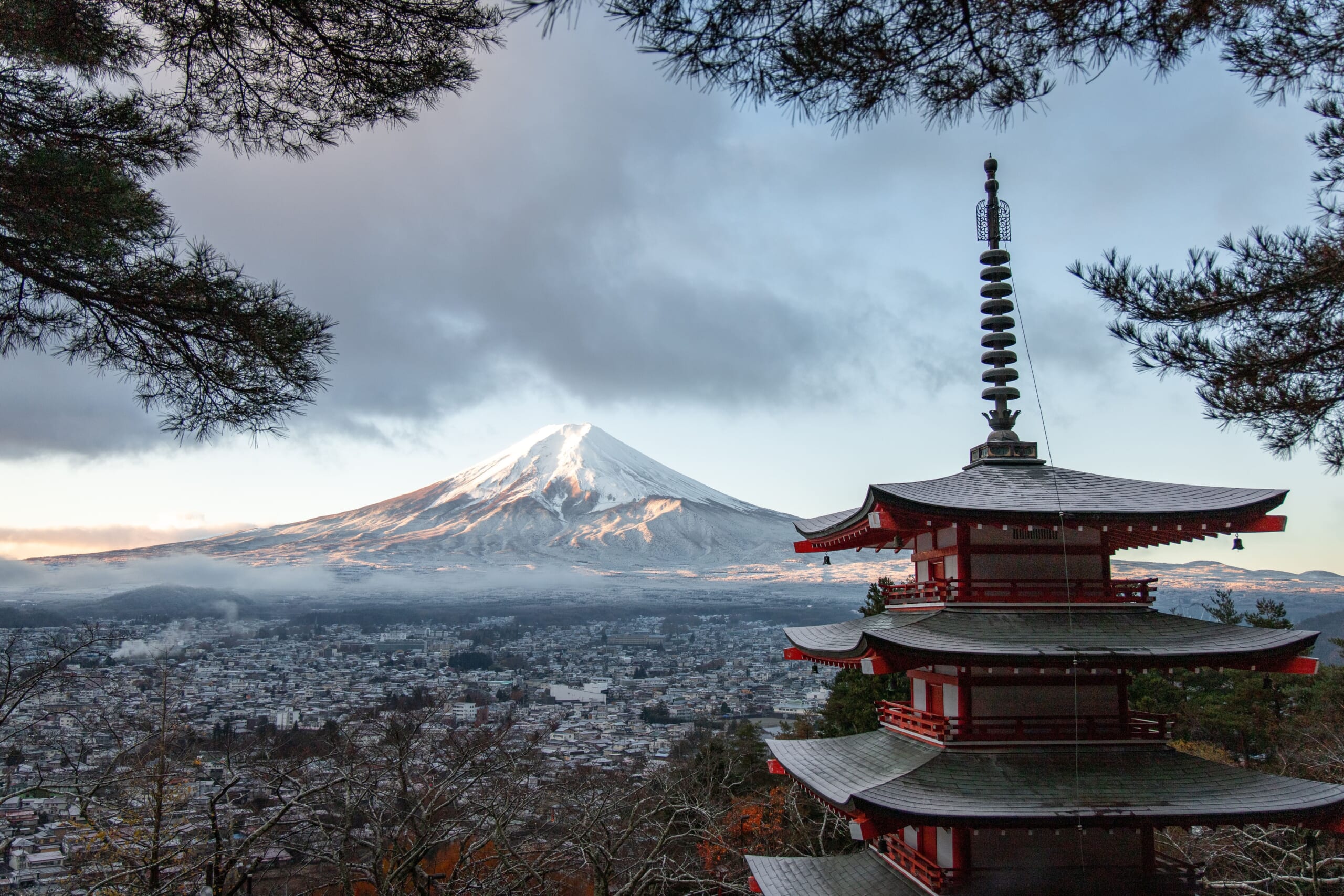 An iconic symbol of Japan, Mt.Fuji is an absolute must-see on any trip to the country. At 3,776 meters, this dormant stratovolcano is the highest peak in Japan, inspiring artists, poets, and adventurers for centuries with its perfectly symmetrical snow-capped cone.
For the daring, a summer ascent to the summit provides an unforgettable sunrise view, often described as "Goraiko" meaning "honorable arrival of light". But one doesn't need to be a mountain climber to appreciate Fuji's beauty. The Fuji Five Lakes region, especially Lake Kawaguchiko, offers fantastic vantage points, as well as opportunities for boating and hiking. In addition to admiring Mt.Fuji while soaking in an onsen, you can enjoy breathtaking reflections of the mountain in tranquil waters in the Fuji Five Lakes area.
And, Chureito Pagoda is one of the best spots to view the beautiful Mt.Fuji. This five-storied pagoda set on a hillside is a famous spot for capturing stunning images of Mt.Fuji framed by cherry blossoms in spring or fiery red maple leaves in autumn.
Hakone, another popular destination, offers numerous spots to take in Mt.Fuji's splendor. Take a leisurely cruise across Lake Ashi for a remarkable view of the mountain across the water.
<<Related articles>>
▶︎20 Best Things to Do in Mt Fuji Area: Mt Fuji Bucket List
▶︎Mt Fuji Itinerary for 3 Days
5. Tasting the Freshest Sushi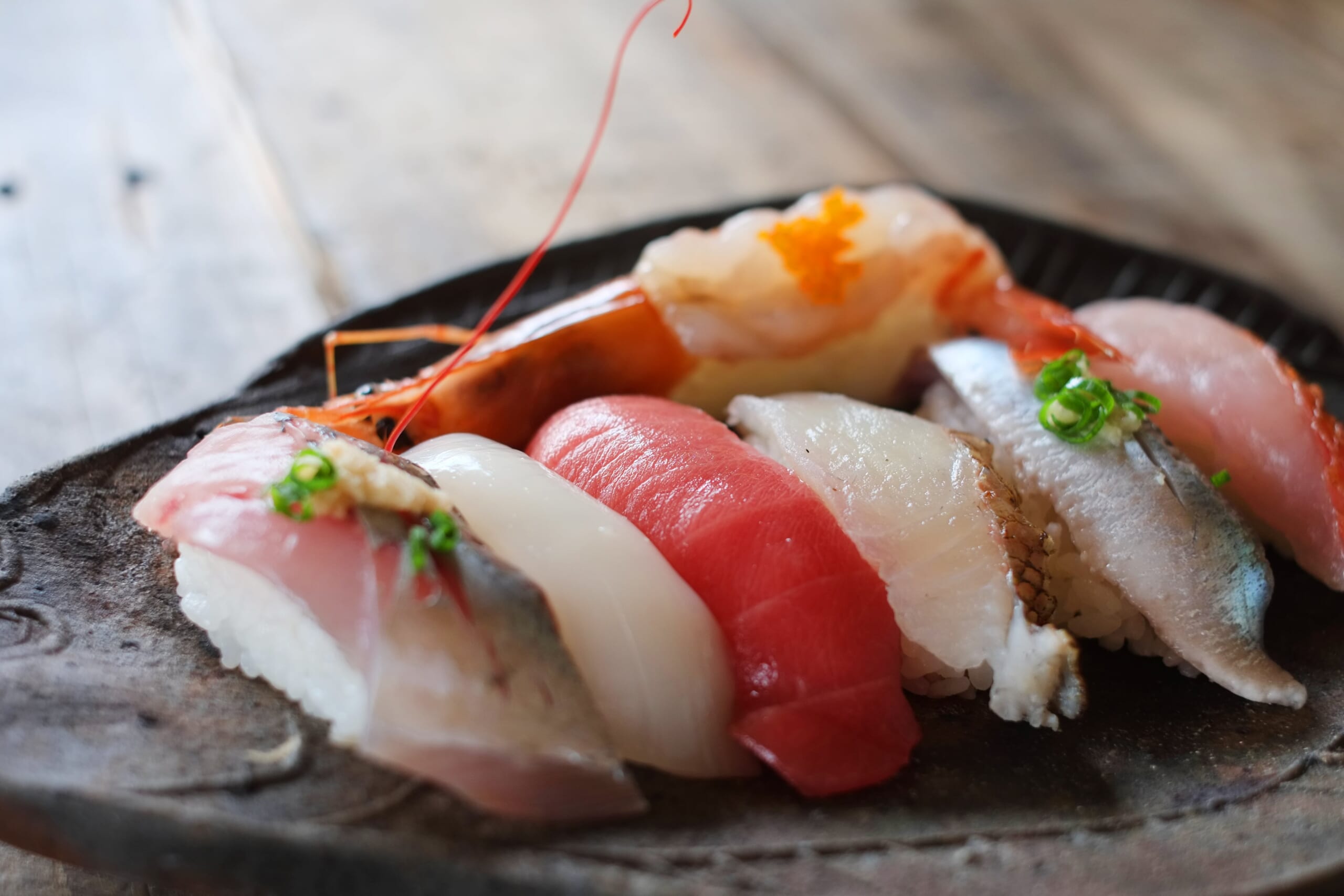 Sushi, Japan's most celebrated culinary creation, has captivated global food connoisseurs, yet nothing compares to the authentic experience of enjoying this delicacy in its native country. Whether you're indulging in an 'omakase' course (chef's choice) at high-end establishments or nibbling on diverse sushi varieties at affordable conveyor belt spots, Japan offers sushi to satisfy every palate and budget.
In Tokyo, gastronomical delights await in acclaimed eateries like Sukiyabashi Jiro in the fashionable district of Ginza. The city's bustling fish markets, Tsukiji Fish Market and Toyosu Market, further offer an array of fresh sushi options, brimming with the ocean's bounty.
If you journey to Hokkaido and other areas famous for their fishing ports, you'll find an abundance of seafood-rich dishes, from exquisite sushi and sashimi to sumptuous seafood bowls. Irrespective of your location in Japan, a delightful sushi experience is always within reach. Savoring sushi, a true symbol of the country's rich culinary tradition, is one of the best things to do in Japan.
<<Related articles>>
▶︎10 Best Sushi Restaurants in Japan
▶︎10 Best Sushi Restaurants in Tokyo
▶︎7 Best Sushi Restaurants in Kyoto
6. Experience the Serenity of Koyasan and Kumano Kodo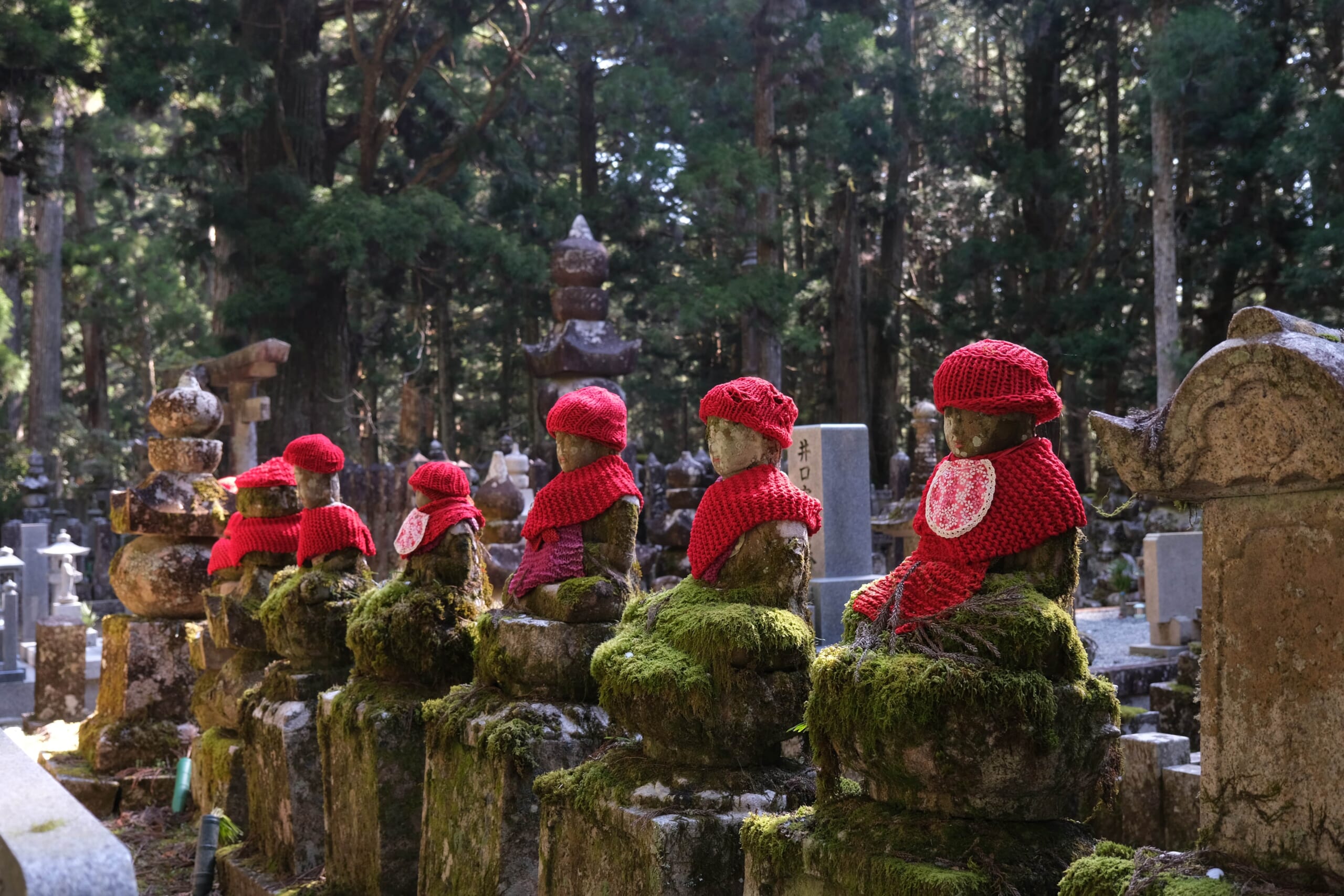 Nestled in the mountainous region of Wakayama Prefecture, Koyasan (Mt.Koya) is a spiritual haven that should be on every traveler's Japan itinerary. It's the center of Shingon Buddhism, an important Buddhist sect introduced to Japan in the beginning of the 9th century by Kobo Daishi.
In this UNESCO World Heritage site, you can visit the atmospheric Okunoin Cemetery, the largest in Japan, which leads to the mausoleum of Kobo Daishi. Explore Kongobuji Temple, the head temple of Shingon Buddhism, known for its beautiful rock garden. Don't miss the opportunity to stay in a Shukubo (temple lodging), where you can experience the monks' lifestyle, enjoy shojin ryori (Buddhist vegetarian cuisine), and participate in morning prayers.
Koyasan is also the starting or ending point of the Kohechi Route, part of the sacred Kumano Kodo pilgrimage routes. These ancient paths wind through the stunning Kii Mountains, connecting sacred sites and offering travelers an immersive experience in Japan's natural and spiritual heritage.
Whether you are hiking the ancient trails, exploring temple complexes, or participating in morning prayers, a visit to Koyasan and the Kumano Kodo offers a unique and transformative experience unlike any other in Japan.
<<Related articles>>
▶︎10 Best Things to Do in Koyasan
7. Explore Akihabara, Ghibli Spots, and More: A Journey Through the World of Anime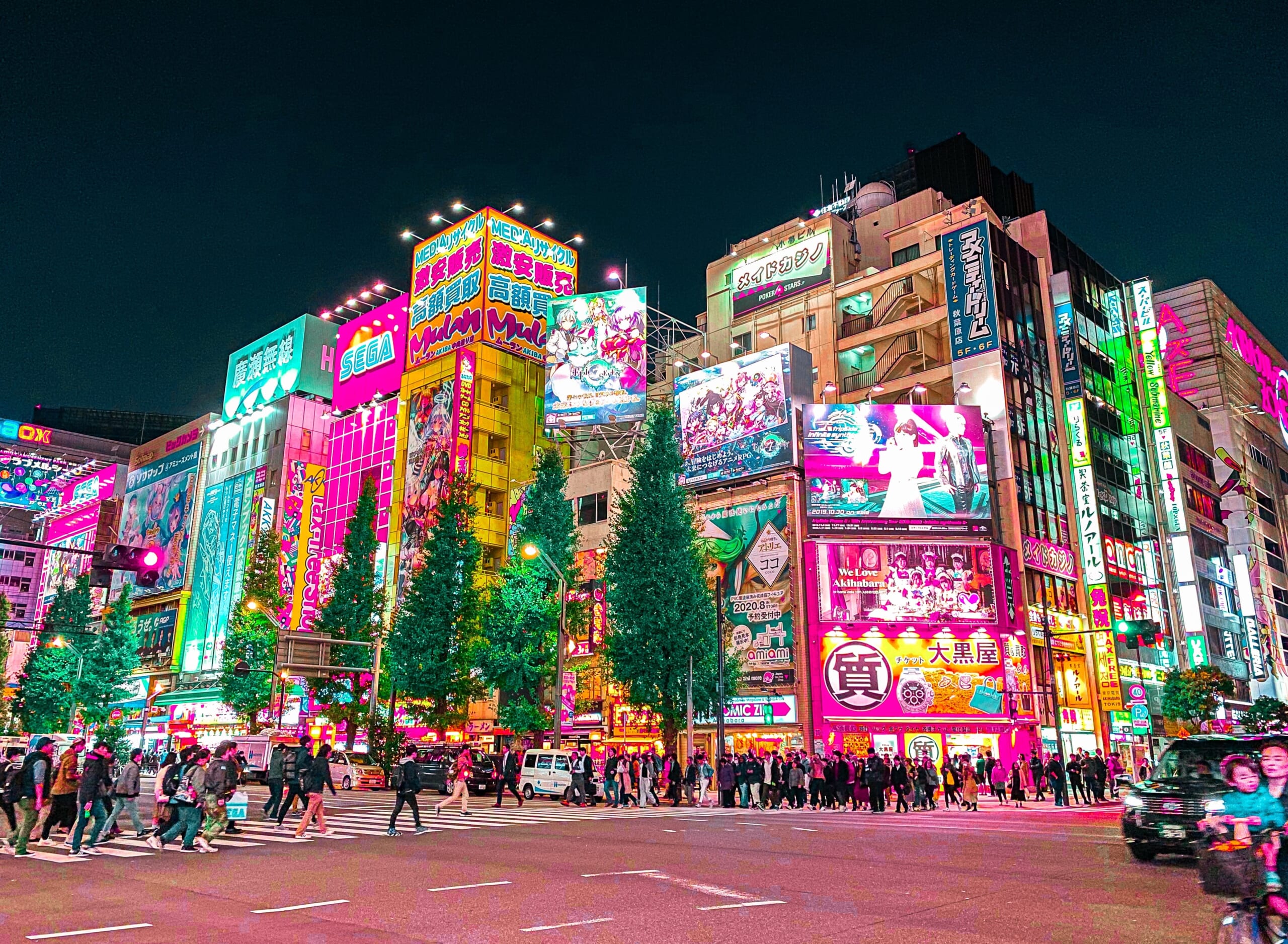 Anime is one of the most popular things that has made Japan more known to people around the world for these decades. Hundreds of new anime are released every year, and more and more people are visiting Japan inspired by anime. There are lots of real-life locations that you see in some popular anime around all over the country, and visiting their favorite anime places, which is known as Anime Tourism, is a recent big trend.
Best Anime Locations: https://jw-webmagazine.com/anime-locations-in-japan/
List for Anime Tourism: https://jw-webmagazine.com/anime-inspired-by-places-in-japan/
And, the world-renowned Studio Ghibli has several themed facilities in Japan. Ghibli Museum, located in Mitaka, Tokyo, has been visited by not only domestic but international tourists since it opened in 2001. The new giant theme park Ghibli Park just opened in Aichi in November, 2022.
In addition, there are many other stores that anime lovers will enjoy, as exemplified by Akihabara and Nakano. Some official goods are only available there, so the areas (especially Akihabara) is definitely a must when visiting Tokyo.
<<Related articles>>
▶︎30 Best Anime Movies of All Time
8. Reflect on History at the Hiroshima Peace Memorial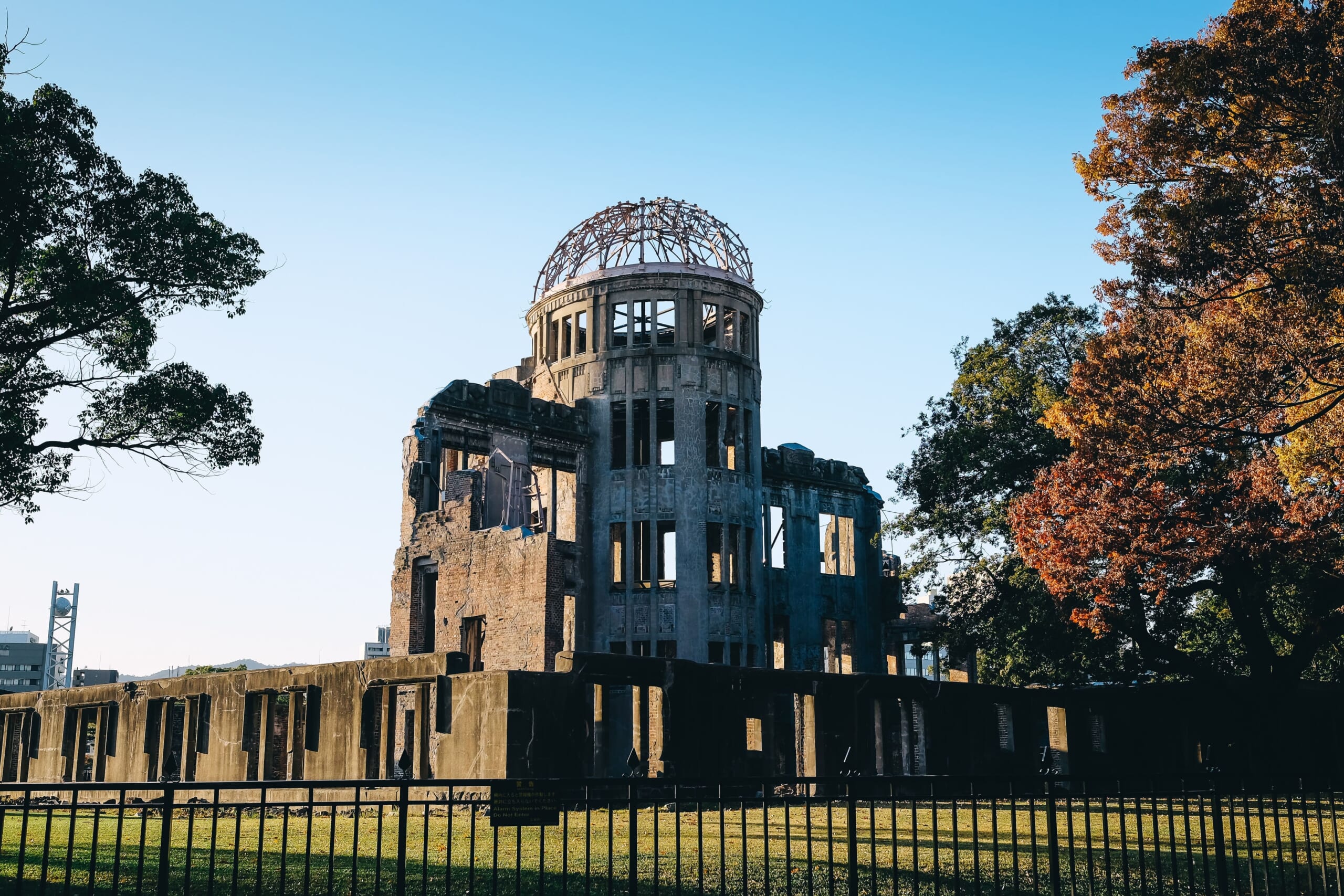 Hiroshima, a city with a history that shaped the world, is one of the most popular cities among international travelers in Japan and home to the poignant Hiroshima Peace Memorial. Hiroshima Peace Memorial, also known as the Atomic Bomb Dome, stands as a solemn reminder of the devastating impact of nuclear weapons.
The skeleton of the former Prefectural Industrial Promotion Hall, which survived the atomic bombing on August 6, 1945, has been preserved as it was found post-blast. It serves as the powerful symbol of peace. Nearby, the Hiroshima Peace Memorial Museum offers a comprehensive look into the event, showcasing artifacts, testimonies, and exhibits on the bomb's effects. The nearby Peace Memorial Park is an oasis of calm amidst the city, a place for reflection and remembrance.
Visiting the Hiroshima Peace Memorial is a deeply moving experience, a sobering reminder of the past and a beacon of hope for a peaceful future.
<<Related articles>>
▶︎10 Best Things to Do in Hiroshima
▶︎Hiroshima Itinerary for 3 Days
9. Experience the Spiritual and Natural Wonders of Miyajima and Itsukushima Shrine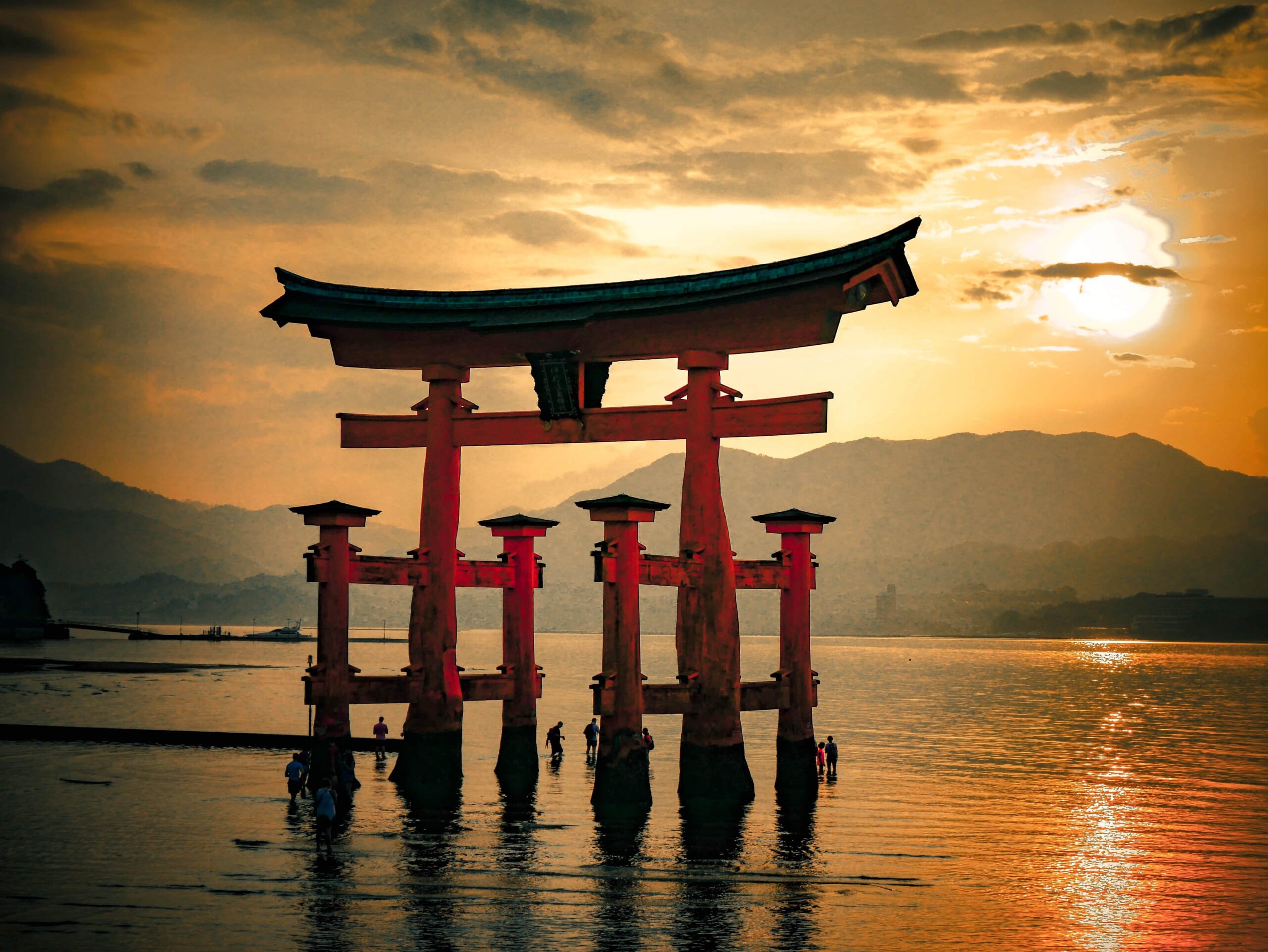 Hiroshima is so popular partly because it offers not only the Hiroshima Peace Memorial but also a wide variety of tourist attractions. Taking a trip to Miyajima is one of the best things to do in Japan. Off the coast of Hiroshima lies Miyajima, an idyllic island also known as Itsukushima, renowned for its natural beauty and spiritual significance. The island is home to the iconic Itsukushima Shrine, a UNESCO World Heritage Site, famous for its floating torii gate, which at high tide seems to magically hover above the water.
Wandering the island, you will encounter friendly wild deer, ancient forests, and stunning vistas from the top of Mount Misen, the island's highest peak. Don't miss the serene Daisho-In Temple, a significant Buddhist site nestled at the base of Mount Misen. The ropeway ride to the summit offers panoramic views of the Seto Inland Sea and lush mountain ranges.
Be sure to sample the local cuisine, with oysters and Momiji Manju (maple leaf-shaped cakes) being popular choices. Whether you are exploring its stunning landscapes or experiencing its spiritual heritage, a visit to Miyajima is a memorable part of any Japan itinerary, a perfect blend of natural beauty and cultural charm.
<<Related articles>>
▶︎Miyajima Island Hiroshima: Best Things to Do
10. Soak in the Best Onsen of Kyushu, Kanto, and Tohoku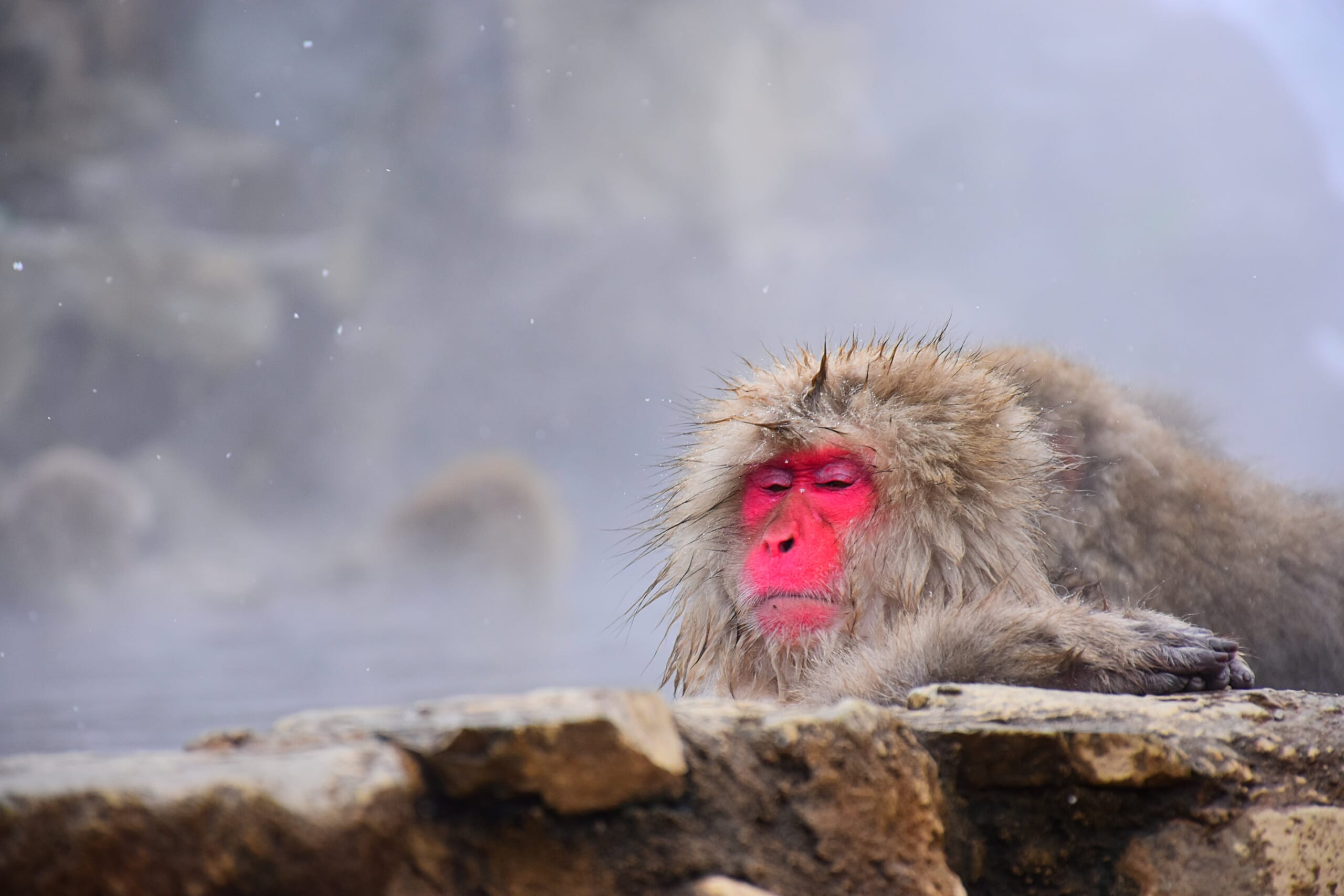 Soaking in a hot spring which is widely known as Onsen is one of the must-do activities when visiting Japan. There are countless Onsen spots around the country, and you can have the unique spa experience almost anywhere. The most famous places for Onsen are in Kyushu, Kanto and Tohoku, for example.
Oita in Kyushu is visited by many tourists for its excellent Onsen: Beppu Onsen and Yufuin Onsen. Popular Onsen towns in Kanto Region attract many people from Tokyo and even from abroad: Hakone in Kanagawa, Kusatsu in Gunma and Kinugawa in Tochigi. In recent years, Tohoku, a hidden gem area that is slowly gaining recognition, is known for renowned Onsen such as Nyuto Onsen in Akita and Zao Onsen and Ginzan Onsen in Yamagata. There are also many famous hot springs in colder regions and mountainous areas such as Hokkaido and Nagano.
Particularly in Nagano, Jigokudani Monkey Park is a sight to behold. Here, native Japanese macaques, or "snow monkeys," take respite from the harsh winter cold by bathing in natural hot springs.
<<Related articles>>
▶︎15 Best Onsen Towns in Japan
▶︎Top 5 Onsen Towns near Tokyo
▶︎Japanese Onsen Etiquette: Dos and Don'ts
11. Embrace the Cherry Blossom Season: The Magic of Sakura in Japan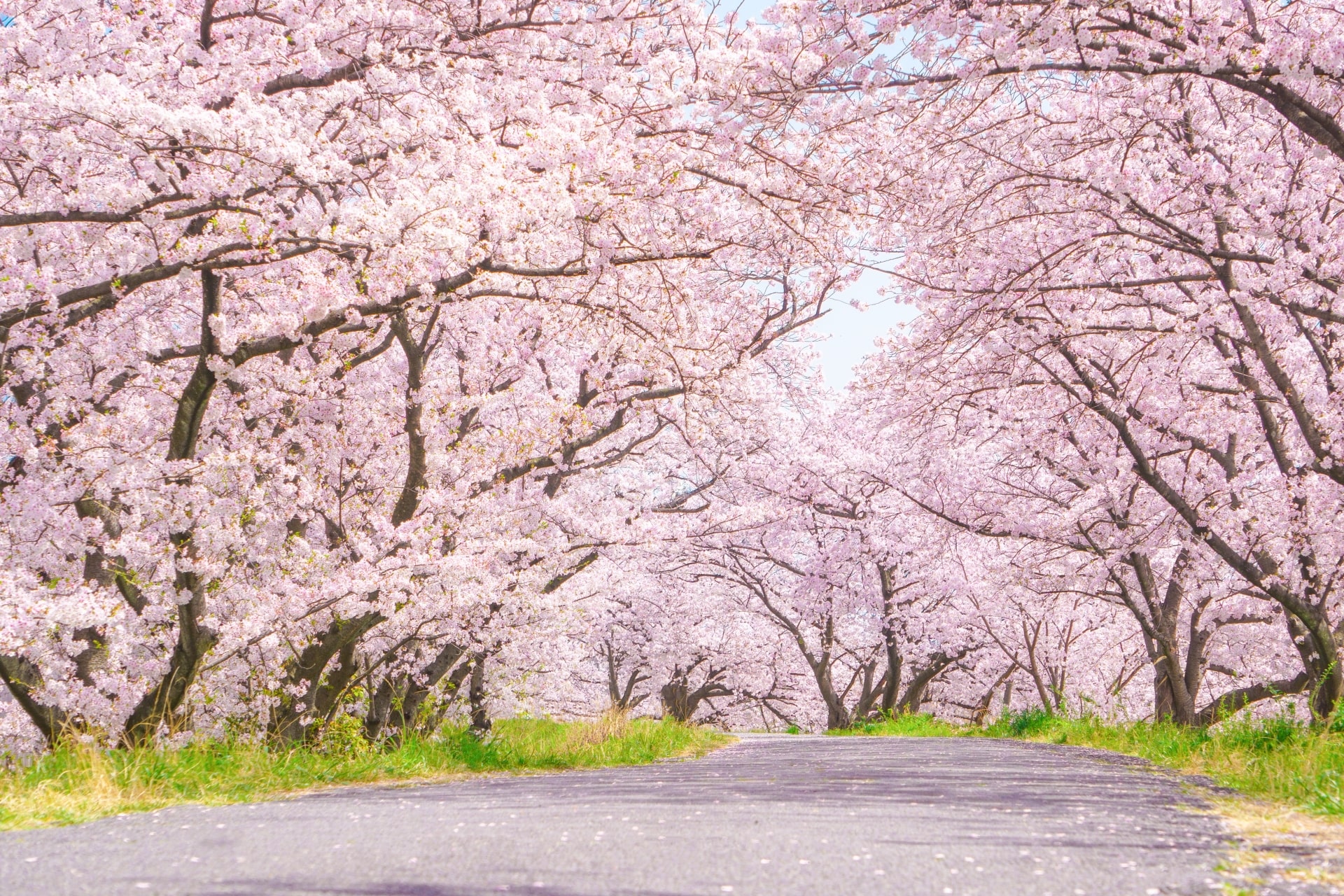 Spring is the most popular season for tourists around the world to visit Japan for beautiful cherry blossoms, or sakura. From mid March to April, the country transforms into a dreamy canvas of soft pink, the blooming of cherry blossoms signaling the arrival of spring while best time for full bloom varies by region.
Tokyo's Ueno Park, Shinjuku Gyoen, and Chidorigafuchi near the Imperial Palace are renowned sakura spots. Kyoto offers picturesque views at the Philosopher's Path and Maruyama Park. Hiroshima's Peace Park becomes especially poignant when the sakura blooms.
The practice of Hanami, or cherry blossom viewing, involves picnicking under a blooming sakura tree, often enjoyed with friends, family, or colleagues. The beauty of sakura is in their fleeting existence, a reminder of the transient nature of life, a concept rooted in Buddhist teachings. Whether day or night (Yozakura), viewing the sakura is a serene, enchanting experience that embodies the essence of Japanese aesthetics.
<<Related articles>>
▶︎Cherry Blossom Forecast in Japan
▶︎16 Best Places to See Cherry Blossoms in Tokyo
▶︎13 Best Places to See Cherry Blossoms in Kyoto
12. Enjoy a Winter Wonderland in Hokkaido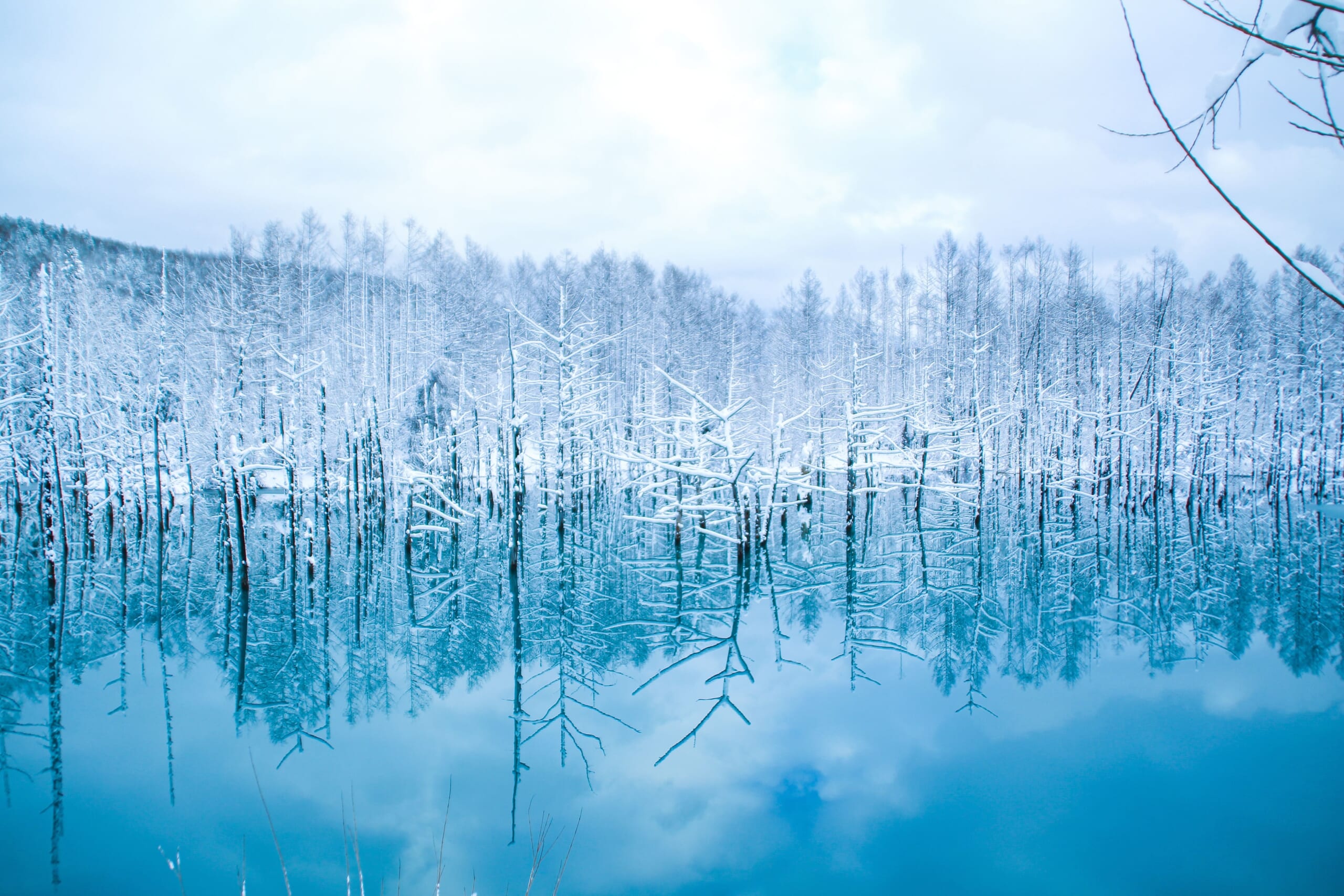 Hokkaido, Japan's northernmost island, is renowned for its winter delights while there are lots of attractive things to do in summer. Sapporo Snow Festival, one of the biggest winter events, dazzles visitors with large-scale snow sculptures and illuminations. For those who love winter sports, Niseko offers world-class ski slopes, attracting skiing and snowboarding enthusiasts worldwide. Its exceptional powder snow is a real treat for winter sports lovers.
But Hokkaido's allure doesn't stop at winter activities. The region is also celebrated for its fresh seafood. You can relish the catch of the day, including crabs, scallops, and sea urchins, at markets and restaurants. After a day filled with adventure, unwind in one of Hokkaido's many popular Onsen hot springs, which include Noboribetsu Onsen and Jozankei Onsen. These geothermally-heated mineral baths offer a relaxing respite, especially in the colder months. In Hokkaido, winter is not just endured, it's celebrated!
<<Related articles>>
▶︎25 Best Things to Do in Hokkaido
▶︎13 Best Michelin Star Restaurants in Hokkaido
13. Chill Out at Okinawa's Blissful Beaches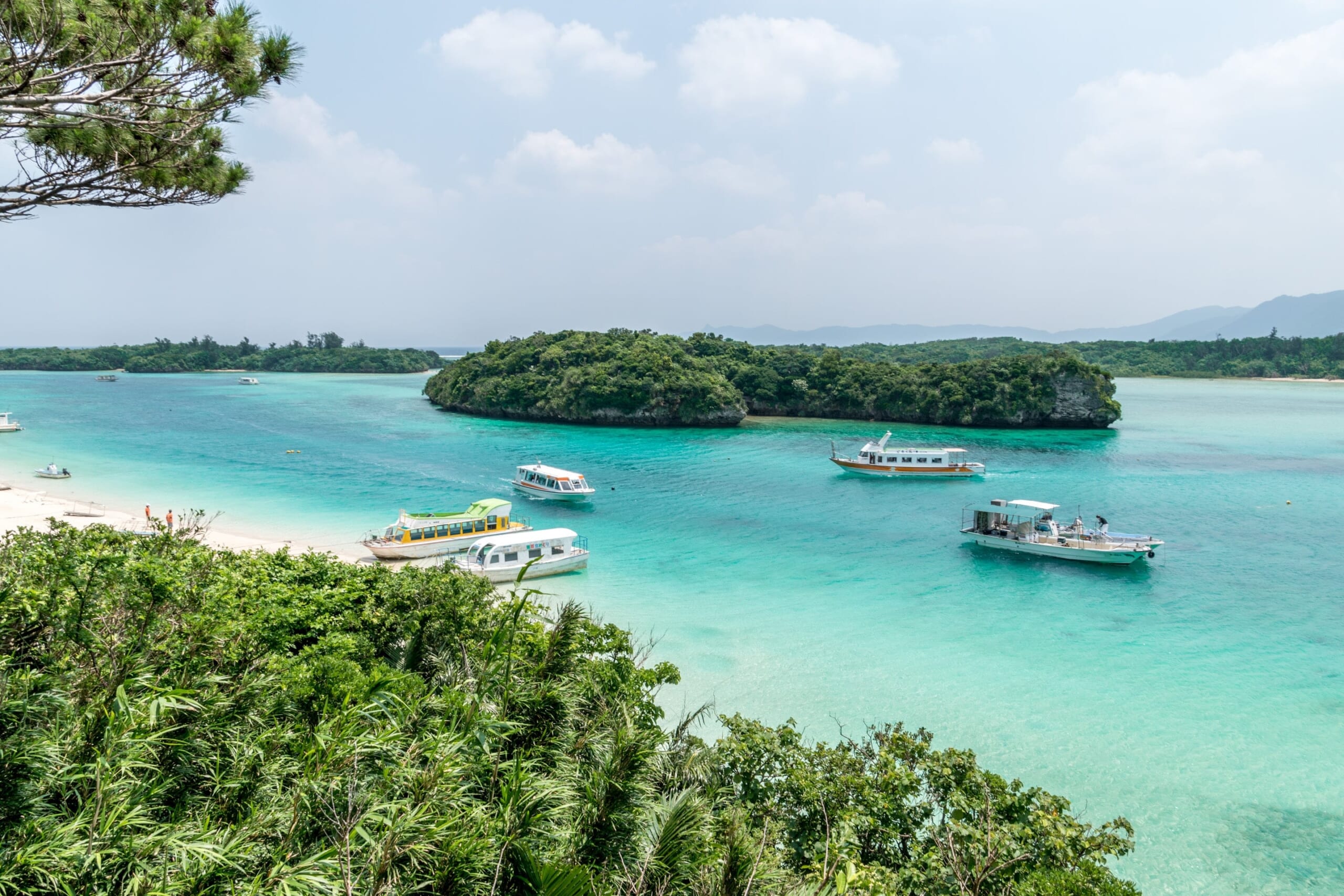 Okinawa, Japan's southernmost prefecture, boasts some of the world's most stunning beaches and islands. Popular beaches like Manza Beach and Emerald Beach offer turquoise waters and white sandy shores for an ideal sun-soaked relaxation spot. Okinawa's charm extends beyond its main island to idyllic remote islands such as Ishigaki Island and Miyako Island, famed for their untouched beauty and tranquil environment.
Beyond beach hopping, Okinawa provides year-round attractions. Shuri Castle, a World Heritage site that was once the heart of the Ryukyu Kingdom, is a must-visit for history enthusiasts. Churaumi Aquarium, one of the largest in the world, offers a fascinating view of Okinawa's underwater ecosystems. Meanwhile, Kokusai Dori Street is the epicenter of shopping and dining, offering souvenirs and local cuisine like Goya Champuru and Okinawan Soba Noodles.
The warm climate, rich cultural heritage, and delectable food make Okinawa a year-round paradise. Whether you're soaking up the sun on pristine beaches, exploring historical sites, or diving into the local cuisine, Okinawa promises an unforgettable chill-out experience.
<<Related articles>>
▶︎25 Best Things to Do in Okinawa
▶︎10 Best Beach Resorts in Okinawa
14. A Unique Stay: Experience Authentic Japanese Hospitality at a Traditional Ryokan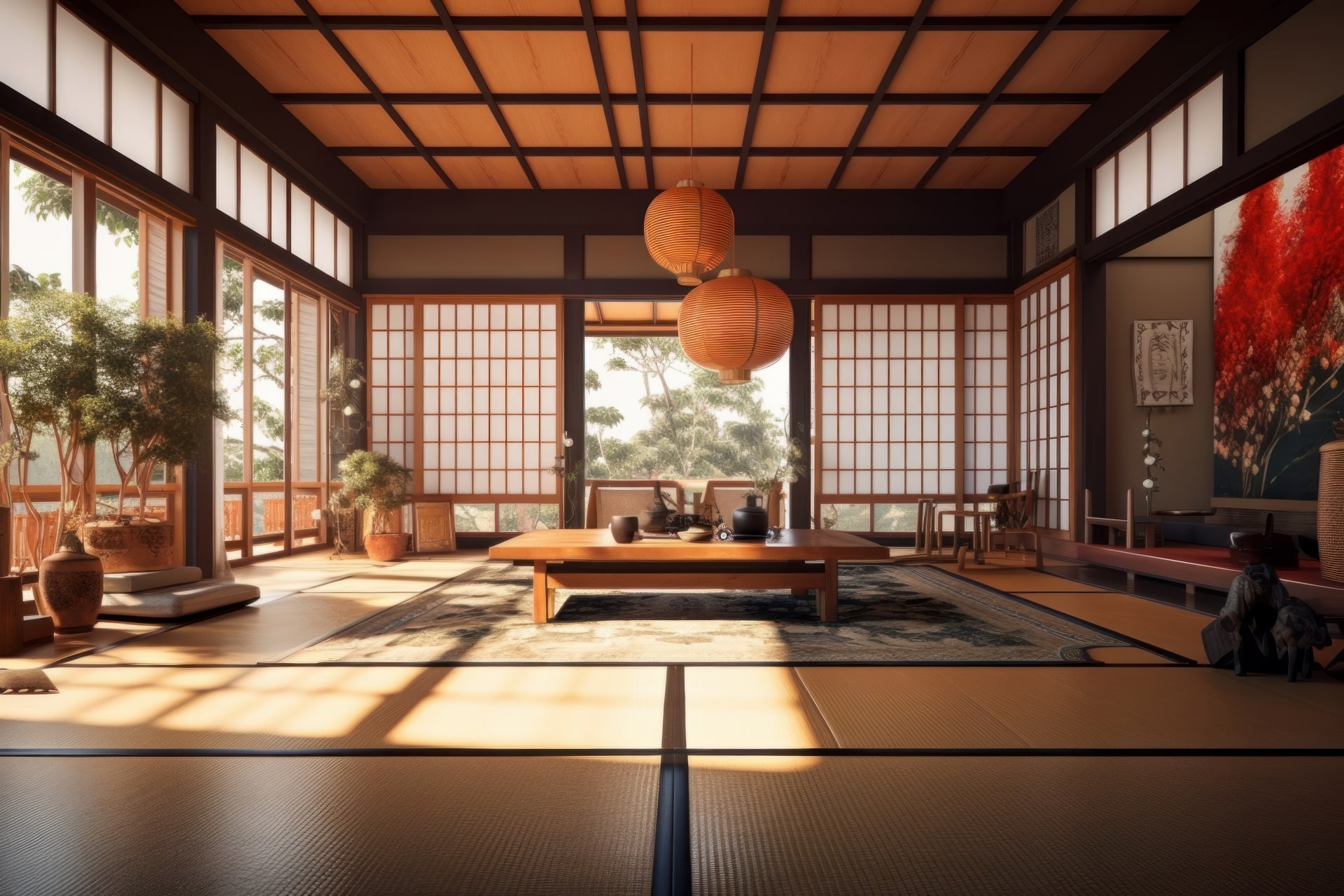 Choosing where to stay when visiting Japan is a critical point in making your trip special. The options are broad, from luxury hotels to guesthouses for backpackers, and private lodgings like Airbnb. Among these, I highly recommend staying at a ryokan. The Japan's traditional inn is an accommodation experience unique to Japan, delivered in a traditional Japanese style. From the moment you step onto the Tatami mat floors, you are transported into an oasis of tranquility. Each room is designed with an aesthetic balance of simplicity and elegance that is at the core of Japanese architecture. In addition to the Tatami mat rooms without beds, hot springs, and Kaiseki cuisine, which is symbolic of Japanese food, will offer a series of new discoveries for you.
The price range is wide, with high-end ryokans costing tens of thousands of yen per night, to affordable inns where you can stay for a few thousand yen. Ryokans are plentiful in most areas, and in hot spring towns, there are inns where you can bathe in natural hot springs, and ryokans with private open-air baths in each room. Basically, one dinner and one breakfast (one night with two meals) are provided. The dishes using ingredients harvested locally are also appealing.
Don't miss out on this authentic Japanese accommodation experience unique to Japan.
<<Related articles>>
▶︎10 Best Ryokan in Japan to Stay at Least Once in Your Life
15. Dive into Harajuku's Vibrant Pop Culture Scene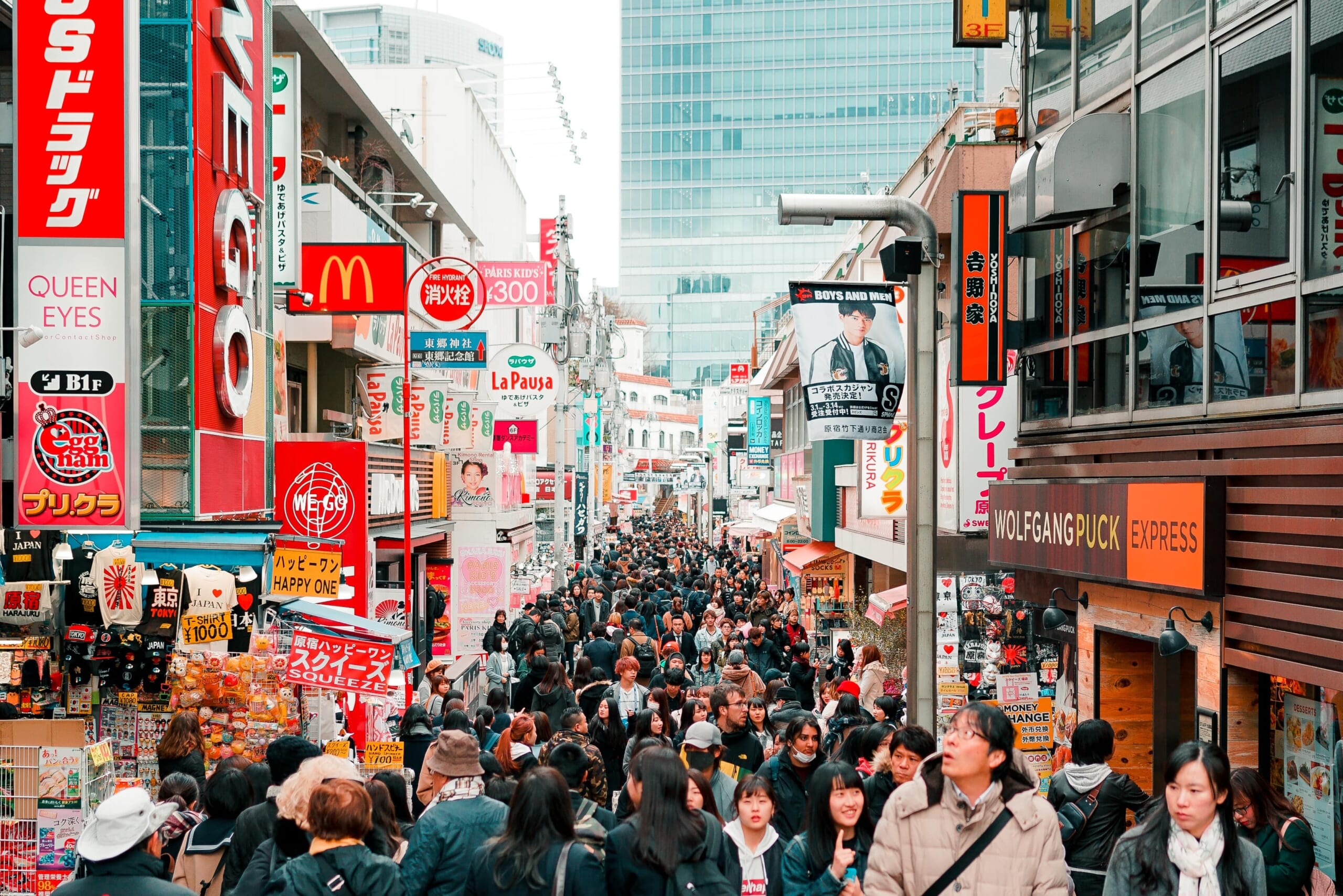 For those who are interested in the latest pop culture trends, visiting Harajuku is one of the best things to do in Tokyo and even Japan. Harajuku, the heartbeat of Japan's pop culture and youth fashion, is a vibrant neighborhood like no other. From quirky Kawaii fashion to an array of trendy eateries, Harajuku pulsates with the energy of the young and the stylish.
Takeshita Street is the area's bustling epicenter, lined with boutiques selling the latest in street fashion and shops offering mouth-watering crepes and the ever-popular bubble tea. The lively, colorful atmosphere is sure to leave a lasting impression.
Yet, nestled amidst this cacophony of trends and colors lies a surprising oasis of tranquility: Meiji Shrine. This Shinto shrine, surrounded by a dense forest, provides a contrasting, serene experience to the pop culture haven just steps away. Enjoying the peaceful ambience of Meiji Shrine, a stark difference from the dynamic street life, enriches the Harajuku experience, showing off the delightful juxtapositions that make Japan so unique. Don't miss this harmonious blend of new and old, playful and peaceful, in Harajuku.
<<Related articles>>
▶︎20 Best Things to Do in Harajuku
▶︎Harajuku Shopping Guide: 10 Best Shops in Harajuku
16. Uncover Japan's Incredible Museums, like Yayoi Kusama Museum and Ghibli Museum
Among the diverse range of museums in Japan, three stand out for their distinctive charm: Yayoi Kusama Museum, Ghibli Museum, and teamLab digital art museums.
Yayoi Kusama Museum plunges you into the world of one of Japan's most iconic contemporary artists, whose work is characterized by its polka dot motifs and infinity rooms. The museum offers an immersive journey into the avant-garde art world and Kusama's themes of obsession and repetition.
In contrast, Ghibli Museum in Mitaka is a wonderland for fans of Studio Ghibli's beloved anime films. Its whimsical exhibits and original short films give visitors an enchanting journey through the storytelling and animation world of Hayao Miyazaki.
Last but not least, teamLab offers ground-breaking digital art museums including teamLab Planets and teamLab Borderless, providing an interactive and immersive art experience. This collective of artists, programmers, animators, and engineers have created a world where art moves beyond frames and becomes a part of the environment. Their stunning installations, which involve complex digital projections, captivate the senses and challenge the boundaries between the artwork and the viewer. TeamLab has several exhibitions all over the country in addition to the hot spots in Tokyo.
These museums collectively represent the boundless creativity thriving in Japan, offering unforgettable experiences for all. These places are quite popular and require reservations, so be sure to prepare in advance!
<<Related articles>>
17. Enjoy Theme Parks for Families and Couples: Universal Studios Japan and Tokyo Disneyland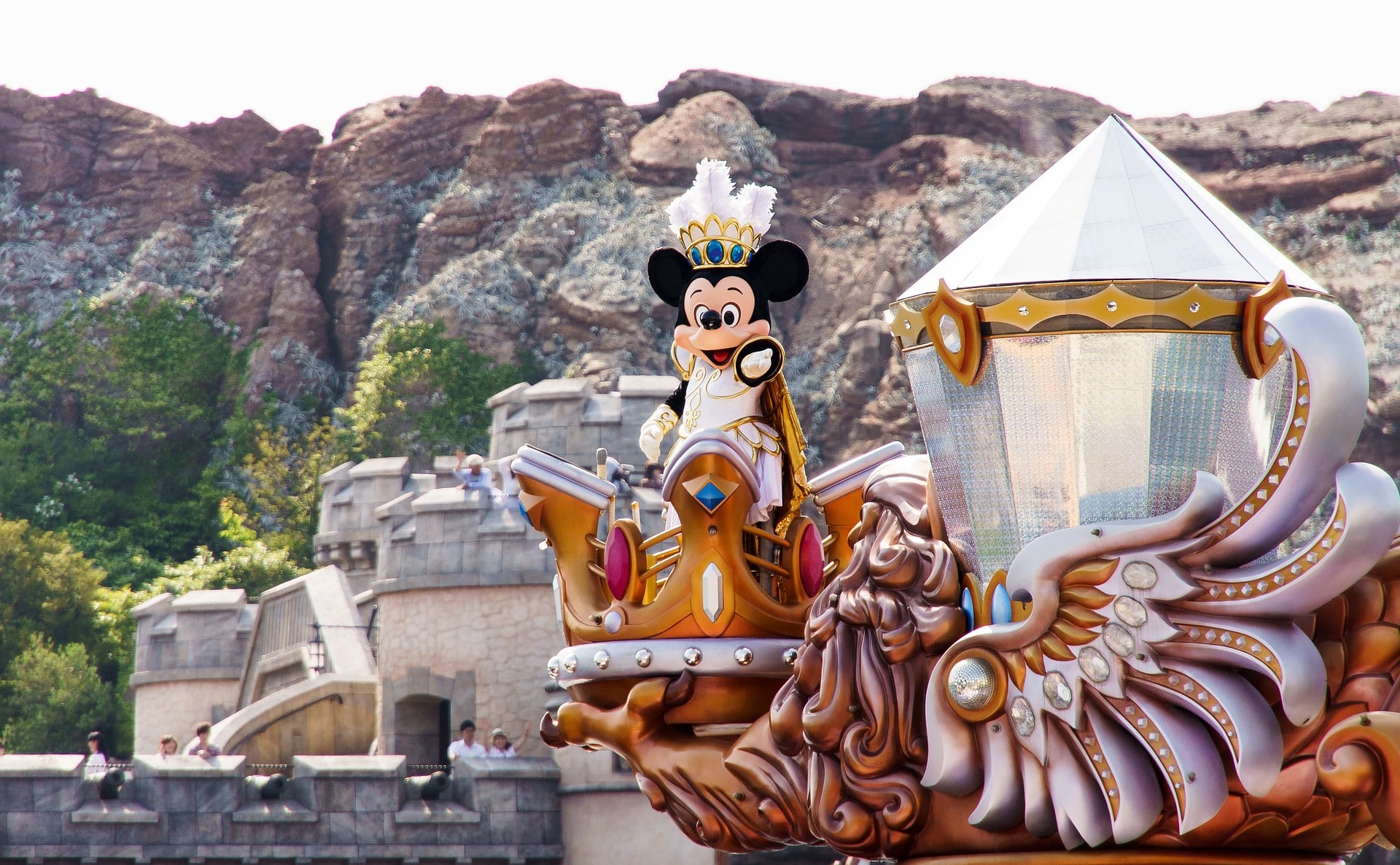 Make unforgettable memories with your loved ones at Japan's most popular theme parks, perfect for families and couples alike. Universal Studios Japan, located in Osaka, offers thrilling rides, attractions, and entertainment inspired by Hollywood blockbusters and beloved franchises. Recently, attractions collaborating with popular anime and video games have been attracting many visitors.
In Tokyo, the enchanting world of Disney awaits you at Tokyo Disneyland and its sister park, Tokyo DisneySea. Immerse yourself in magical realms filled with favorite Disney characters, exhilarating rides, and captivating shows. Both parks provide endless fun, excitement, and fantastic photo opportunities, ensuring a memorable experience for visitors of all ages.
Recently, the newly opened Warner Bros. Studio Tour Tokyo – The Making of Harry Potter in Tokyo has gained popularity. The world of Harry Potter is recreated with astounding quality, making it an undeniable must-visit spot for fans.
<<Related articles>>
▶︎15 Best Theme Parks to Visit in Japan
▶︎Universal Studios Japan Ticket and Pass List
▶︎How to Get Last-Minute Tickets for Tokyo Disneyland and Tokyo DisneySea
▶︎How to Get Tickets for The Harry Potter Studio Tour Tokyo 
18. Savor the Exquisite Taste of Japanese Wagyu Beef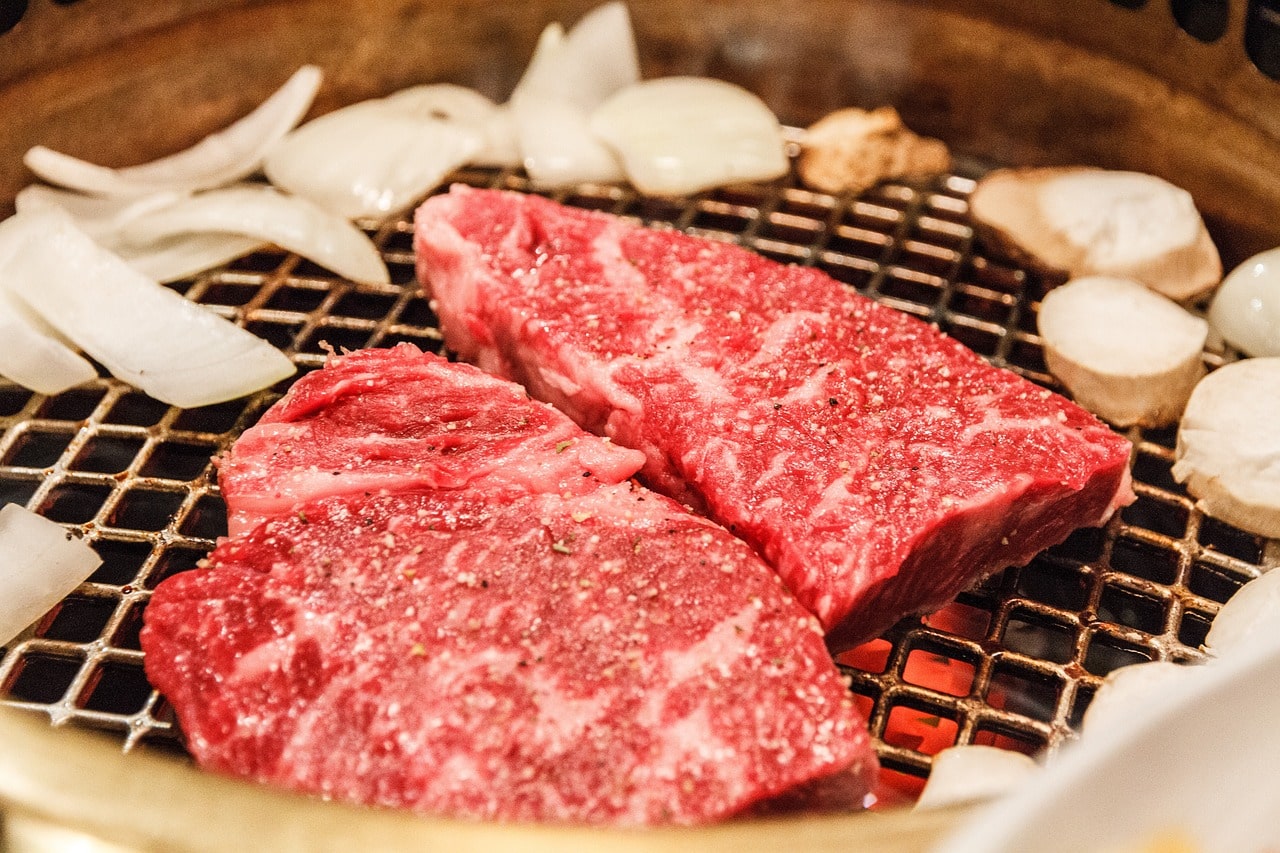 In addition to the most famous and popular Japanese food, like sushi and ramen, Wagyu beef is another must-try when you come to Japan. Among the many culinary delights Japan has to offer, none is more revered or representative of the country's food culture than Wagyu beef. Wagyu, which translates to "Japanese cow," is renowned globally for its richness, tender texture, and beautifully marbled fat. Eating Wagyu is often compared to melting butter, with an umami-packed taste that lingers long after the meal.
The most famous type of Wagyu is Kobe Beef, but equally delicious varieties are produced in regions like Matsusaka and Hida. Each offers a subtly different flavor profile based on the local diet and rearing techniques used.
Savoring Wagyu can be done in various forms: as succulent steaks, Yakiniku (grilled meat), or even in Shabu Shabu (Japanese hotpot). For the ultimate experience, try a Wagyu Kaiseki (traditional multi-course meal), where every dish centers around this delicacy.
Enjoying Wagyu in Japan is an extraordinary culinary journey that truly represents a unique aspect of Japan's gastronomy. Don't miss the chance to treat your palate with this extraordinary delicacy while you're here.
<<Related articles>>
▶︎15 Best Wagyu Beef Restaurants in Japan
▶︎10 Best Wagyu Beef Brands in Japan
▶︎15 Best Wagyu Beef Restaurants in Tokyo
▶︎Sukiyaki vs Shabu Shabu: What is the Difference
19. Discover the Historic Wonders and Natural Beauty of Nikko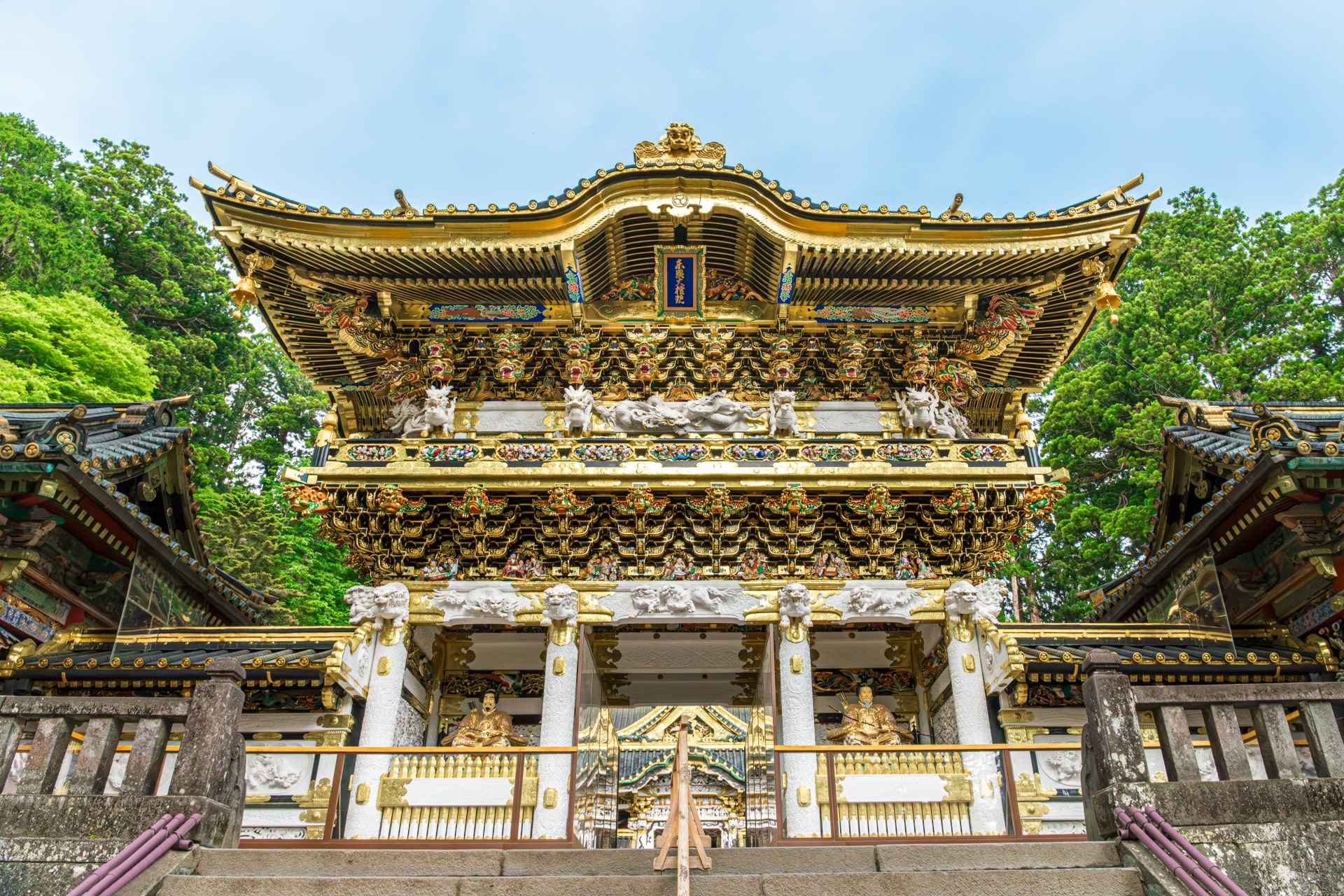 Located in the mountains of Tochigi Prefecture, Nikko is a must-visit destination in Japan, famous for its rich historical heritage and stunning natural attractions. For travelers in Tokyo, it is also popular as a day trip from the capital. The centerpiece of Nikko is the lavishly decorated Nikko Toshogu Shrine, a UNESCO World Heritage site dedicated to Tokugawa Ieyasu, the founder of the Tokugawa shogunate.
Just a short drive from the town center, you will find the Kegon Falls, one of Japan's highest and most beautiful waterfalls, which cascades into Lake Chuzenji below. Lake Chuzenji itself is a scenic gem, offering boat rides, hiking trails, and stunning views of Mount Nantai.
Nikko is also renowned for its spectacular autumn leaves. The leaves transform the landscape into a riot of colors, creating a picturesque backdrop for the town's shrines and natural attractions. A trip to Nikko is a chance to experience the sublime blend of culture, history, and nature that Japan has to offer.
<<Related articles>>
▶︎10 Best Things to Do in Tochigi
20. Feel the Excitement of a Sumo Wrestling Match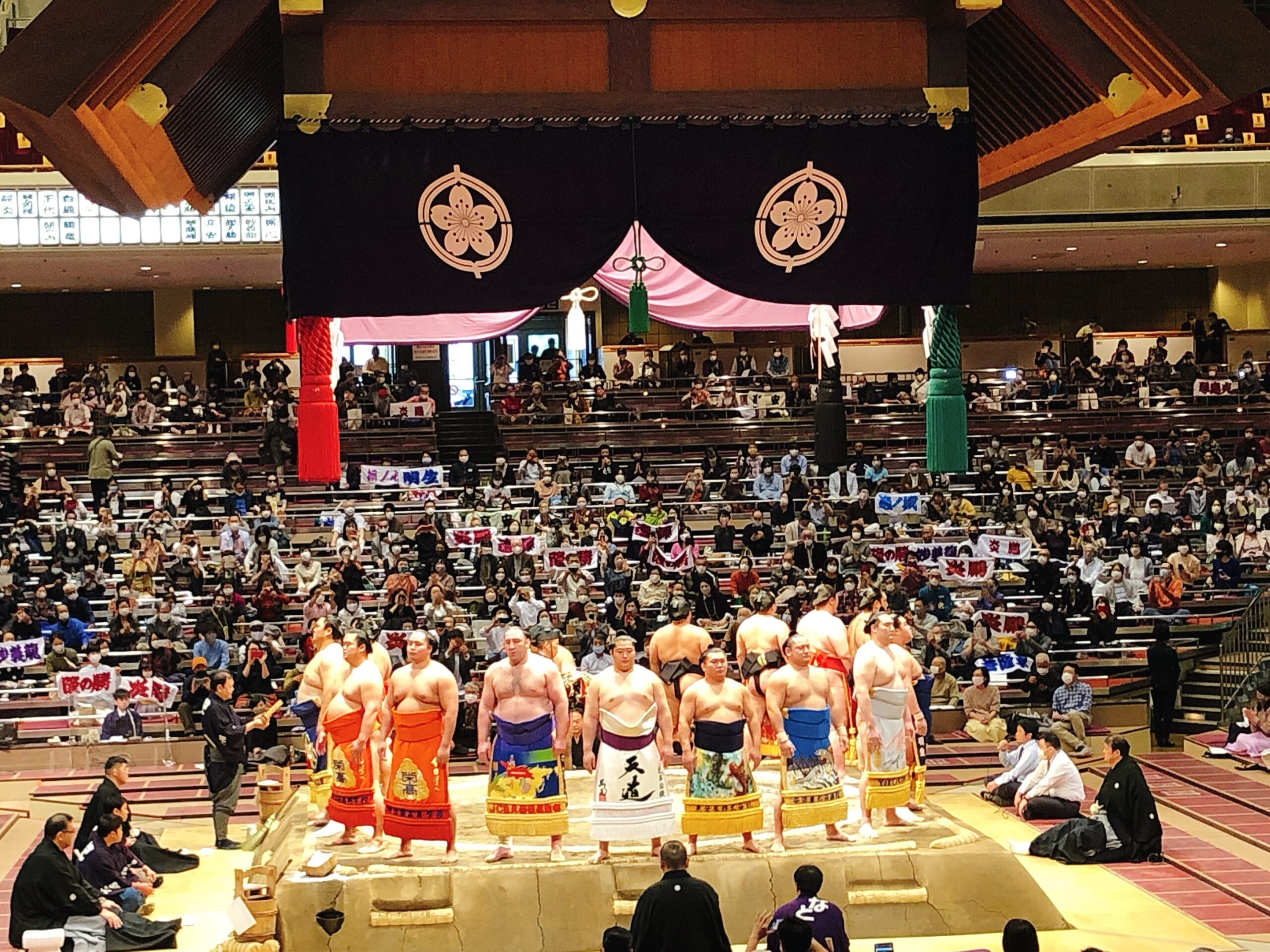 Watching Sumo wrestling, a sport that embodies the essence of Japanese culture, is one of the best things to do in Japan. Combining strength, agility, strategy, and tradition, it provides an experience like no other. Official grand tournaments, called Basho, are held six times a year in Tokyo, Osaka, Nagoya, and Fukuoka, each one lasting 15 days. These events offer the unique opportunity to witness the high-intensity battles between the top-ranked Sumo wrestlers.
However, a trip to Japan isn't complete without visiting a sumo stable, where wrestlers live and train. In Tokyo's Ryogoku district, home to many stables, you can often watch morning practice sessions. Seeing these athletes train up close offers insight into the rigorous discipline and ritualized lifestyle of a sumo wrestler. In Ryogoku, not only is there the Ryogoku Kokugikan, the venue for sumo tournaments in Tokyo, but there are also numerous restaurants serving chanko nabe, a type of hot pot dish commonly eaten by sumo wrestlers.
If you travel in Japan outside the period of the Sumo tournaments, there are still chances to enjoy the intensity of stable's morning practice, which provides a raw and visceral insight into Japan's oldest sporting tradition.
<<Related articles>>
▶︎Watching SUMO Morning Practice in Tokyo!
21. Appreciate the Beauty of Japanese Gardens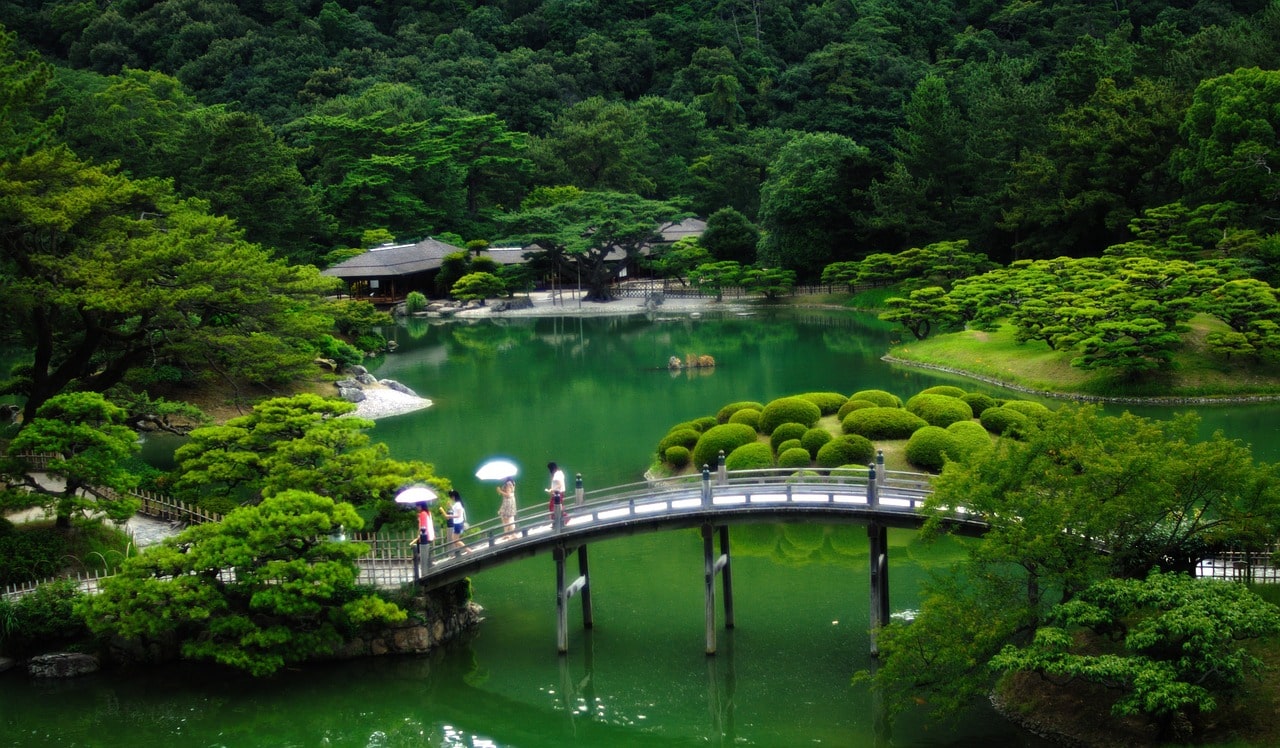 Japanese traditional gardens are a perfect embodiment of the country's art and philosophy, balancing natural elements with human intervention. Reflective of the four seasons, these gardens transform with cherry blossoms in spring and fiery red leaves in autumn, providing a dynamic experience throughout the year.
Famous as the Three Great Gardens of Japan, Kenrokuen Garden in Ishikawa, Korakuen Garden in Okayama, and Kairakuen Garden in Ibaraki, each offers a unique display of natural beauty and serene landscapes. Kenrokuen, renowned for its landscaped beauty comprising of ponds, streams, and tea houses, is a spectacle to behold. Similarly, Korakuen is admired for its spacious lawns, while Kairakuens fame stems from its multitude of plum trees, filling the air with fragrant blossoms during spring.
In the bustling city of Tokyo, traditional gardens provide an oasis of calm amidst the urban chaos. Kyoto, on the other hand, is home to many Zen gardens found within temple grounds, offering tranquility through the simplicity of their stone arrangements.
<<Related articles>>
▶︎8 Best Japanese Gardens in Tokyo
22. Trek the Trails of Tradition and Beauty in the Japanese Alps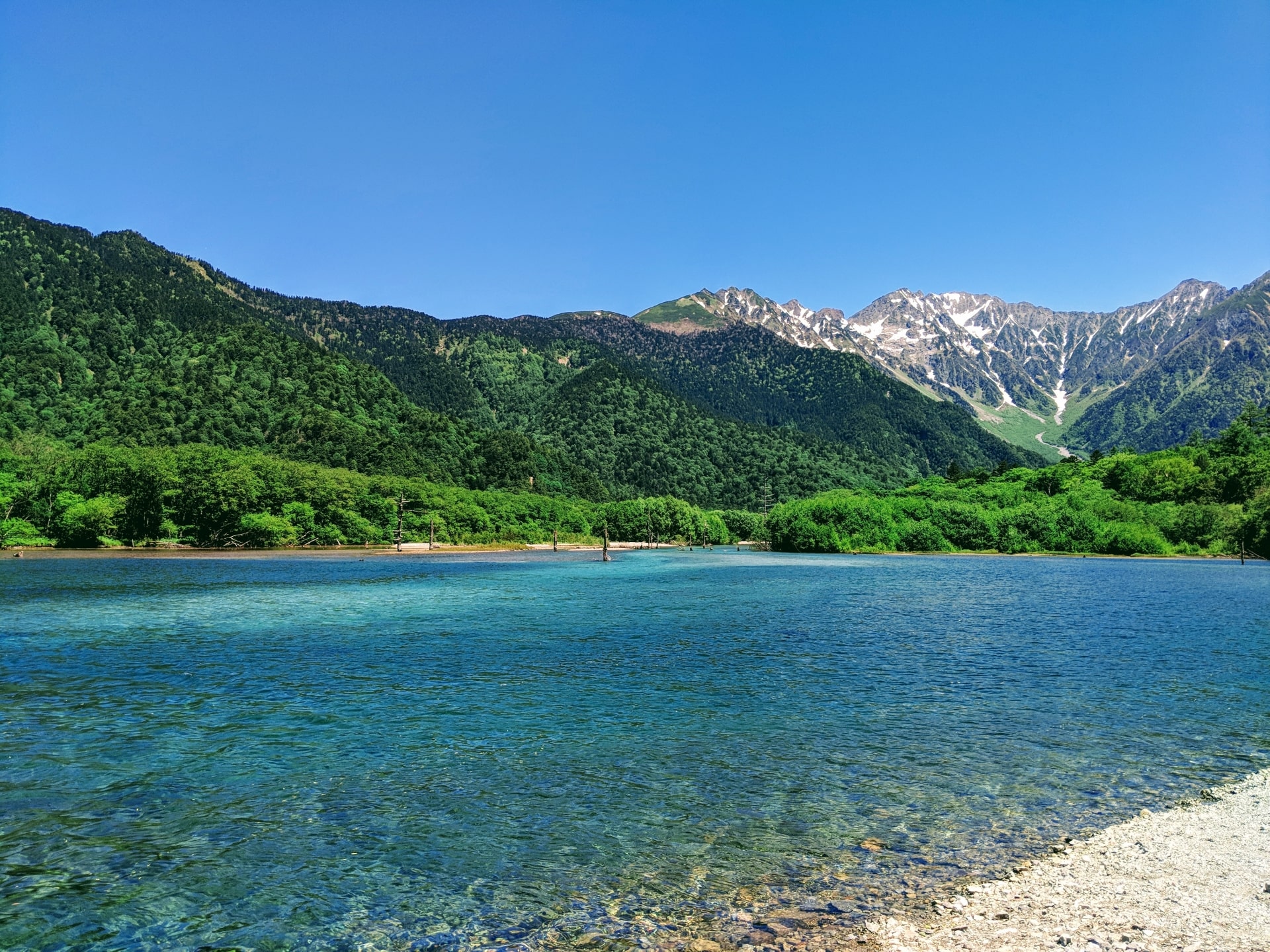 The Japanese Alps, a breathtaking mountain range, are home to some of the country's most stunning natural beauty and historical towns. Start your exploration in the UNESCO World Heritage site of Shirakawago, famous for its unique Gassho-zukuri farmhouses that resemble praying hands.
Continue your journey along Tateyama Kurobe Alpine Route, where spectacular vistas await at every turn. Here, you'll marvel at the immense snow corridor in spring and the stunning autumnal colors in autumn.
Kamikochi in Nagano is another natural paradise in the Japanese Alps, with serene hiking paths surrounding the clear Azusa River. For history and culture enthusiasts, the beautifully preserved old town of Takayama offers a glimpse into Japan's feudal past.
Immerse yourself in the scenic Nakasendo Trail, walking between the post towns of Magome and Tsumago, as samurai once did. Lastly, Kanazawa greets visitors with well-preserved samurai and geisha districts, and the splendid Kenrokuen Garden. Adventure and beauty blend seamlessly in the Japanese Alps.
<<Related articles>>
▶︎10 Best Places to Visit in the Japanese Alps
▶︎5 Days Itinerary in the Japanese Alps
23. Japan After Dark: Uncovering the Nightlife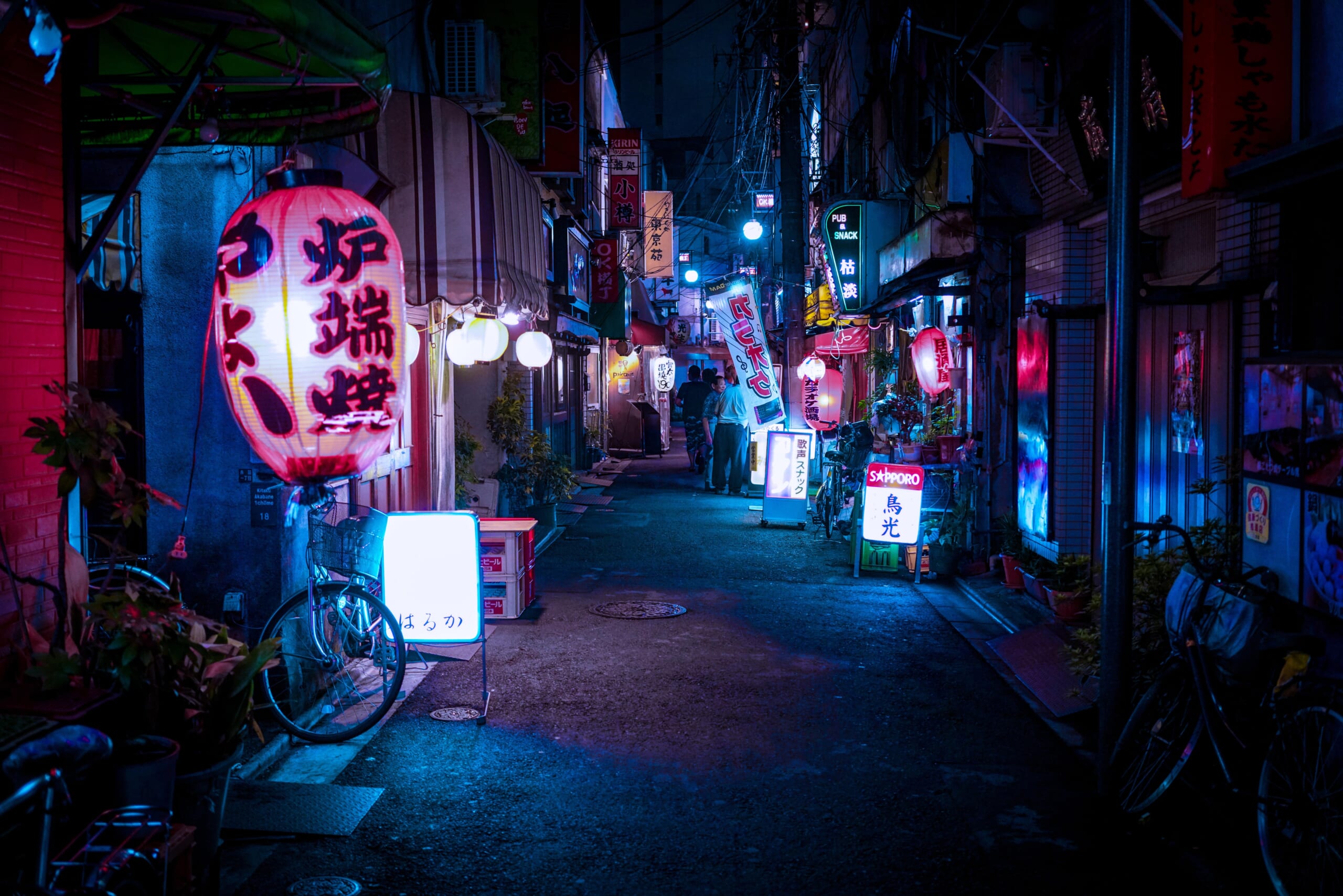 Japan's days are packed with attractions, but your travels are far from over when the sun goes down. Nighttime holds an equally captivating charm, with a nightlife that teems with excitement, diversity, and unique cultural experiences.
Start your evening in Tokyo with a visit to the bustling district of Shinjuku and its red light district Kabukicho. Here, countless Izakaya (traditional Japanese pubs) offer a unique dining experience filled with local delicacies and Sake. You can enjoy that nightlight anywhere in Japan.
For a calmer yet awe-inspiring night, immerse yourself in the magnificent nightscapes from observation decks. Tokyo Skytree, Tokyo Metropolitan Government Buildings and Roppongi Hills offer breath-taking views that sparkle with millions of lights. The energy of Japanese nightlife also thrives in its clubs and karaoke. Whether you're a party animal or a music enthusiast, there's a vibrant scene waiting for you.
Winter nights in Japan hold a special charm as cities twinkle with illuminations, turning streets into mesmerizing light displays. Japan's nightlife, with its unique mix of entertainment and scenic beauty, is indeed an unforgettable part of your journey.
<<Related articles>>
▶︎7 Best Spots in Tokyo to Visit at Night
▶︎14 Best Nightlife Activities in Tokyo
▶︎10 Best Things to Do in Osaka at Night
▶︎10 Best Things to Do in Kyoto at Night
24. Slurp Your Way Through Japan's Delicious Ramen Culture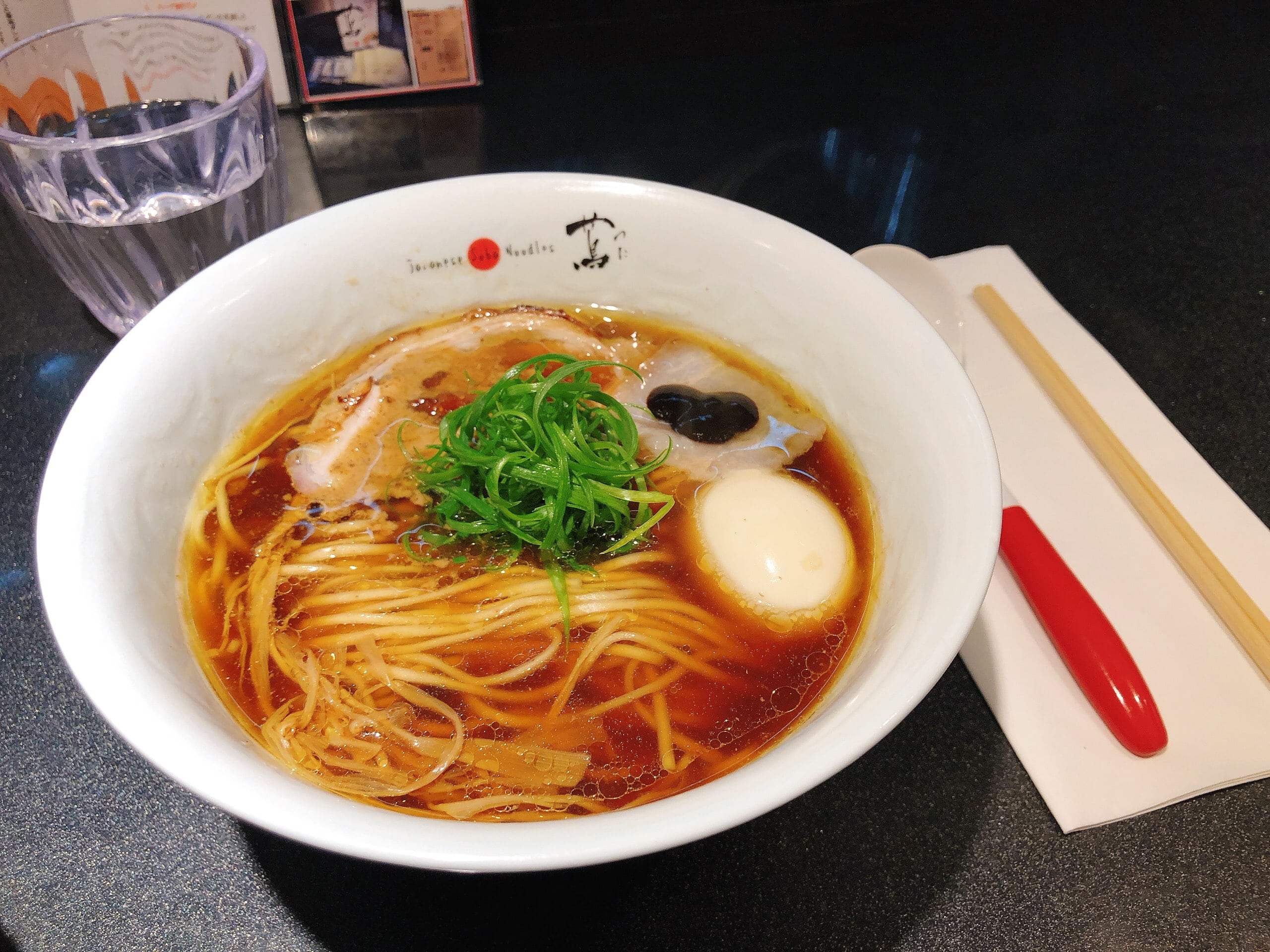 Ramen has gained international fame, particularly through brands such as Ippudo and Ichiran. One of the culinary joys of Japan is diving into a hot, satisfying bowl of ramen. Originating from China and adapted into an iconic Japanese dish, ramen consists of wheat noodles served in a rich, flavorful broth, typically topped with slices of meat, green onions, and other garnishes.
The varieties of ramen are vast, with each region of Japan boasting its own version. Try the rich, miso-based Sapporo ramen in Hokkaido, or head south to Hakata for their creamy tonkotsu (pork bone) ramen. Tokyo offers a wide array of ramen styles, with many shops featuring their own secret recipes. In Tokyo, where ramen from all over Japan gathers, it's definitely worth visiting the intensely competitive ramen districts of Shinjuku and Shibuya just for the experience of eating ramen.
Whether it's a small, local ramen shop in a hidden alley or a Michelin-starred establishment, this satisfying dish is a must-try for anyone visiting Japan. Ramen is more than just a meal, it's a taste of Japan's culinary culture that you won't forget.
<<Related articles>>
▶︎Types of Ramen: Shoyu, Miso, Tonkotsu and so on!
25. Experience Unique Japanese Entertainment: Pachinko, Karaoke, and More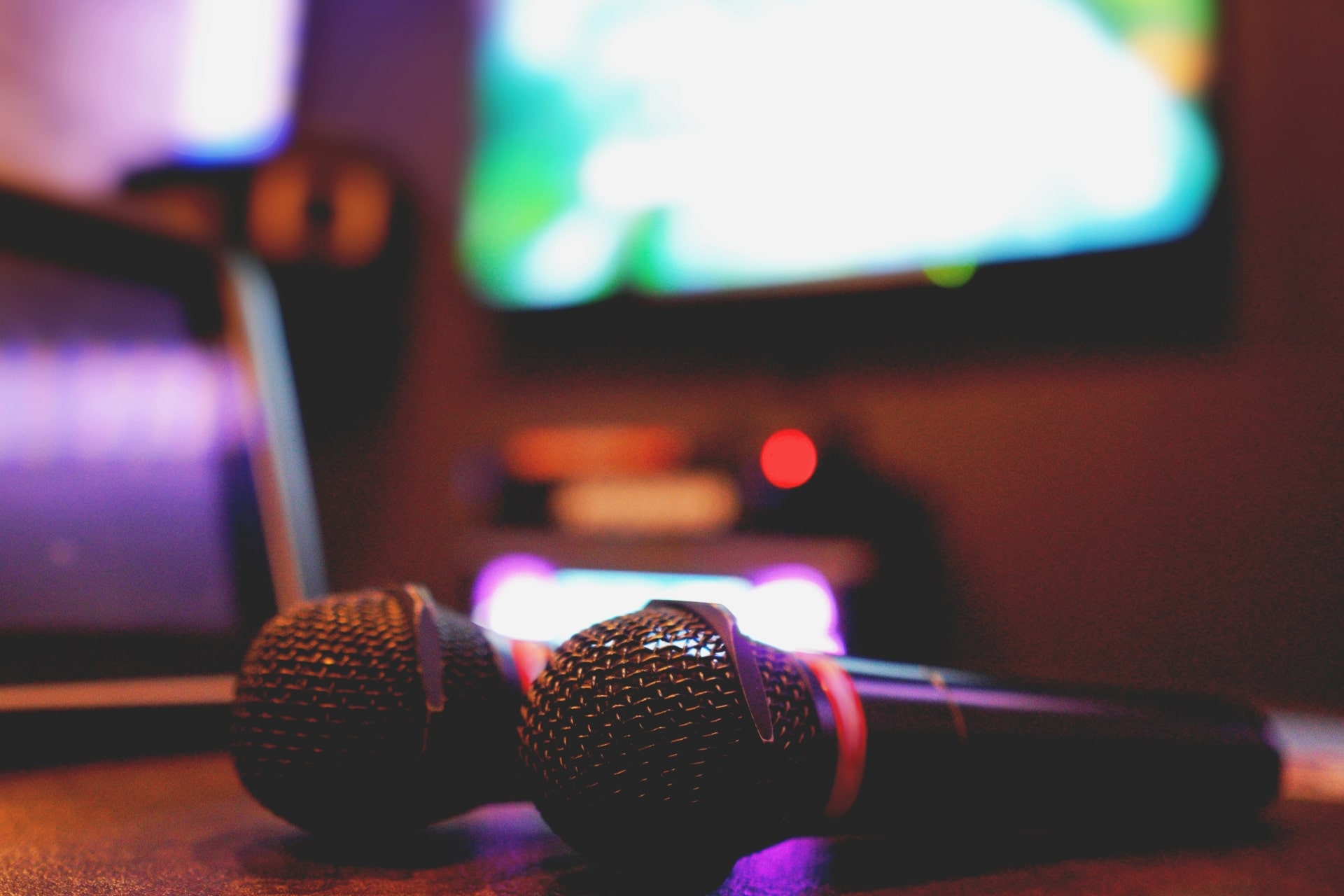 Japan, a nation known for its harmonious blend of old and new, provides a lot of traditional and modern Japanese entertainment. On one hand, you can experience traditional arts like Kabuki and Noh theater performances, appreciated for their extravagant costumes and intricate storytelling. Participate in an authentic tea ceremony, a meditative practice steeped in history and tradition.
On the other hand, if you're seeking a more contemporary experience, let loose in a karaoke box or engage in friendly competition at one of the countless game centers. These venues offer an array of arcade games, Purikura photo booths, and claw machines, providing hours of fun.
For those seeking adult-oriented entertainment, Japan's evolved pachinko parlors and slot machine venues offer a thrilling, sensorial experience. Whether you're in bustling cities like Tokyo and Osaka or in smaller towns, Japan's unique forms of entertainment are never far away, ensuring an unforgettable cultural experience.
<<Related articles>>
▶︎10 Unique Japanese Entertainments
26. Marvel at the Magnificence of Japan's Beautiful Castles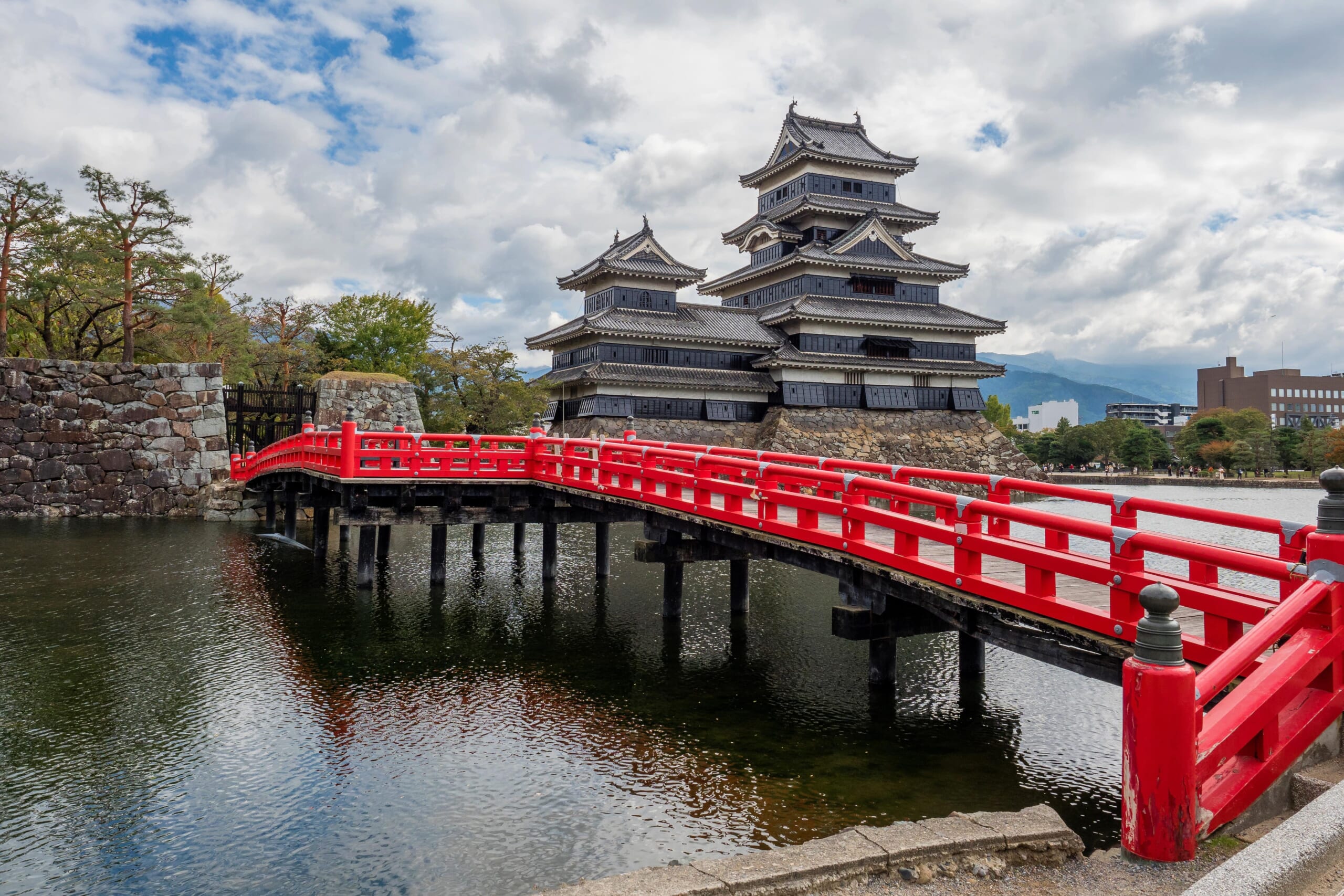 Japan's cultural tapestry is beautifully woven with its historical castles. These monumental structures, resplendent in their architectural grandeur, paint a vivid picture of the country's feudal past. Each castle has a unique story to tell, offering visitors an immersive historical journey.
The white elegance of Himeji Castle, a UNESCO World Heritage site, mesmerizes with its splendid beauty. Matsumoto Castle, distinguished by its black facade, is an impressive sight, especially against a backdrop of mountains. Osaka Castle, nestled in a serene park, provides panoramic views of Osaka city from its top. Hiroshima's reconstructed castle houses a museum detailing the city's history before World War II.
Further north, Hirosaki Castle is renowned for its stunning cherry blossom displays. Visiting these majestic castles is a must-do in Japan, providing a deep dive into the country's rich history and awe-inspiring architectural heritage.
<<Related articles>>
▶︎10 Must-See Castles in Japan
27. Capture the Excitement of Japanese Summer Festivals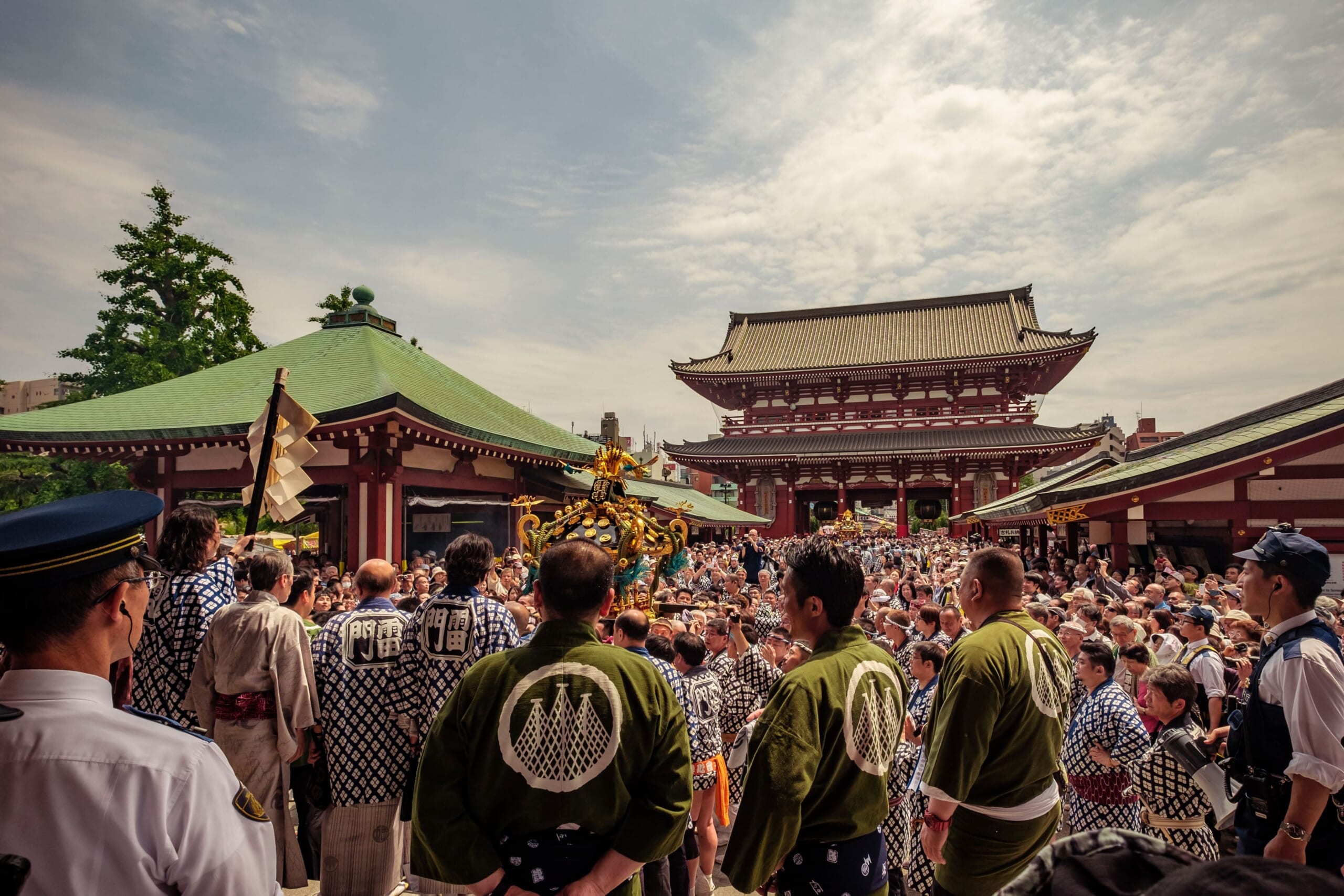 Summer is a globally popular travel season, and Japan is no exception. While the country's summer offers a diverse array of attractions, including stunning beaches and marine activities, summer festivals (Matsuri) should be on top of your Japan bucket list.
During the summer, many shrines across the country hold traditional festivals. The city bursts with energy as Mikoshi (portable shrines) are paraded around, and food stalls line the precincts, creating a lively and bustling atmosphere. Some of Japan's renowned festivals include Mitama Matsuri in Tokyo, Gion Matsuri in Kyoto, Aomori's Nebuta Matsuri, Osaka's Tenjin Matsuri, and Sendai's Tanabata Matsuri. Each one has a unique charm, from grand processions to impressive float designs, and you're sure to be overwhelmed by the overall energy and enthusiasm of the festival-goers.
Moreover, if your schedule allows, do not miss the chance to witness the spectacular firework displays. These firework festivals, held during the same period, add an extra layer of charm to Japan's summer nights. Embracing the spirit of these festivals will undoubtedly be a highlight of your Japanese summer adventure.
<<Related articles>>
▶︎Top 10 Traditional Japanese Festivals
▶︎10 Best Summer Festivals in Tokyo
▶︎Best Fireworks in Japan Summer
28. Indulge in Gorgeous Desserts and Drinks in Japan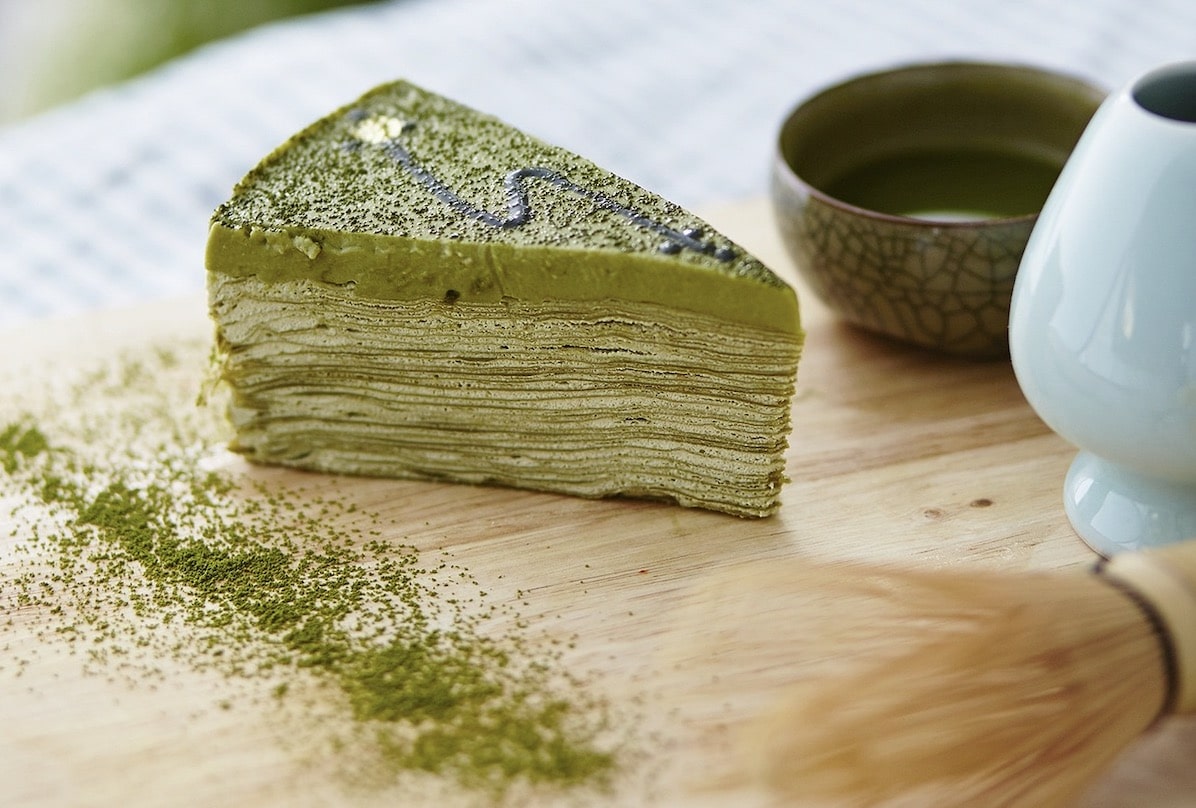 Japan is a haven for foodies, offering a range of stylish desserts and drinks that are as pleasing to the eyes as they are to the palate. Harajuku, Tokyo's epicenter of youth culture, is renowned for its vibrant food scene featuring trendy treats such as fluffy pancakes, delicately crafted crepes, and flavorful tapioca drinks. These delectable bites and sips of joy are not only scrumptious but also Instagram-worthy.
But the culinary journey doesn't stop there. The nation's traditional flavors also shine, particularly in Kyoto, a city steeped in history and culture. Here, matcha – the finely ground green tea – is turned into a variety of treats. From matcha-flavored pastries and ice cream to the traditional tea ceremony, Kyoto offers a unique taste of Japan that you will not find anywhere else.
As the seasons change, so do the flavors. In spring, sakura, or cherry blossom-themed desserts and drinks, start appearing on menus, capturing the fleeting beauty of cherry blossoms in edible form.
Moreover, many hotels across the country step up to the gastronomic plate, offering lavish seasonal fruit buffets and sophisticated afternoon tea experiences. Here, you can indulge in a variety of desserts crafted with the freshest fruits of the season, accompanied by a selection of fine teas. Whether you are a casual food lover or a discerning gourmand, Japan's fancy desserts and drinks offer a feast of flavors waiting to be discovered.
29. Unearth Hidden Gems in Japan: Beyond the Famous Tourist Trails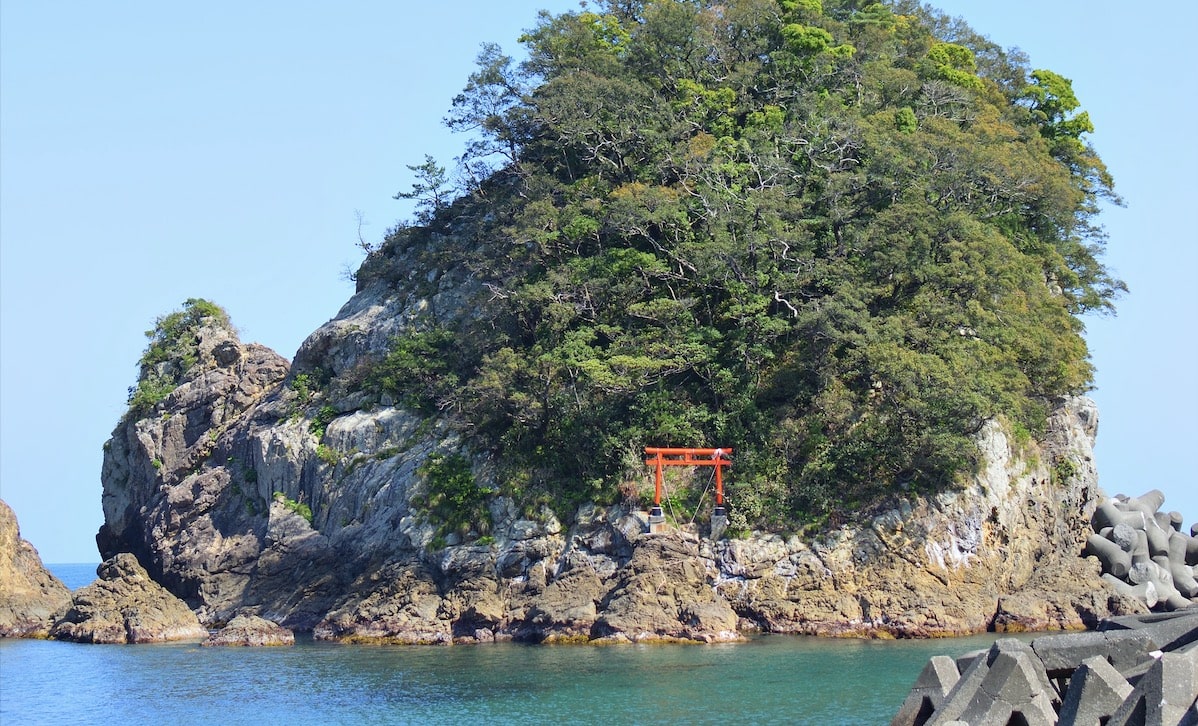 Japan gives you a myriad of experiences, beyond its famous tourist spots. If you seek lesser-known places, or prefer to avoid crowded locations, this section will guide you to Japan's hidden gems.
While I've already introduced you to some of the most popular destinations, there's an immense, unexplored charm in places less frequented by tourists. Take Shikoku, for instance, an island composed of four parts in the Setouchi region. Shikoku brims with stunning landscapes, quiet temples, and traditional inns, giving you a unique, off-the-beaten-path perspective.
Tohoku, encompassing most of eastern Japan, is another untapped region. Renowned for its natural beauty, unique festivals, and traditional crafts, Tohoku is perfect for those seeking tranquillity and a deep connection with Japanese culture.
Don't forget to savor the underrated yet delicious culinary delights, apart from sushi and ramen. Japan's hidden gems, undoubtedly, offer you an authentic, enriched travel experience.
<<Related articles>>
▶︎15 Best Hidden Gems in Japan
▶︎15 Best Hidden Gems in Tokyo
▶︎12 Best Hidden Gems in Kyoto
30. Bring Home Unique Japanese Souvenirs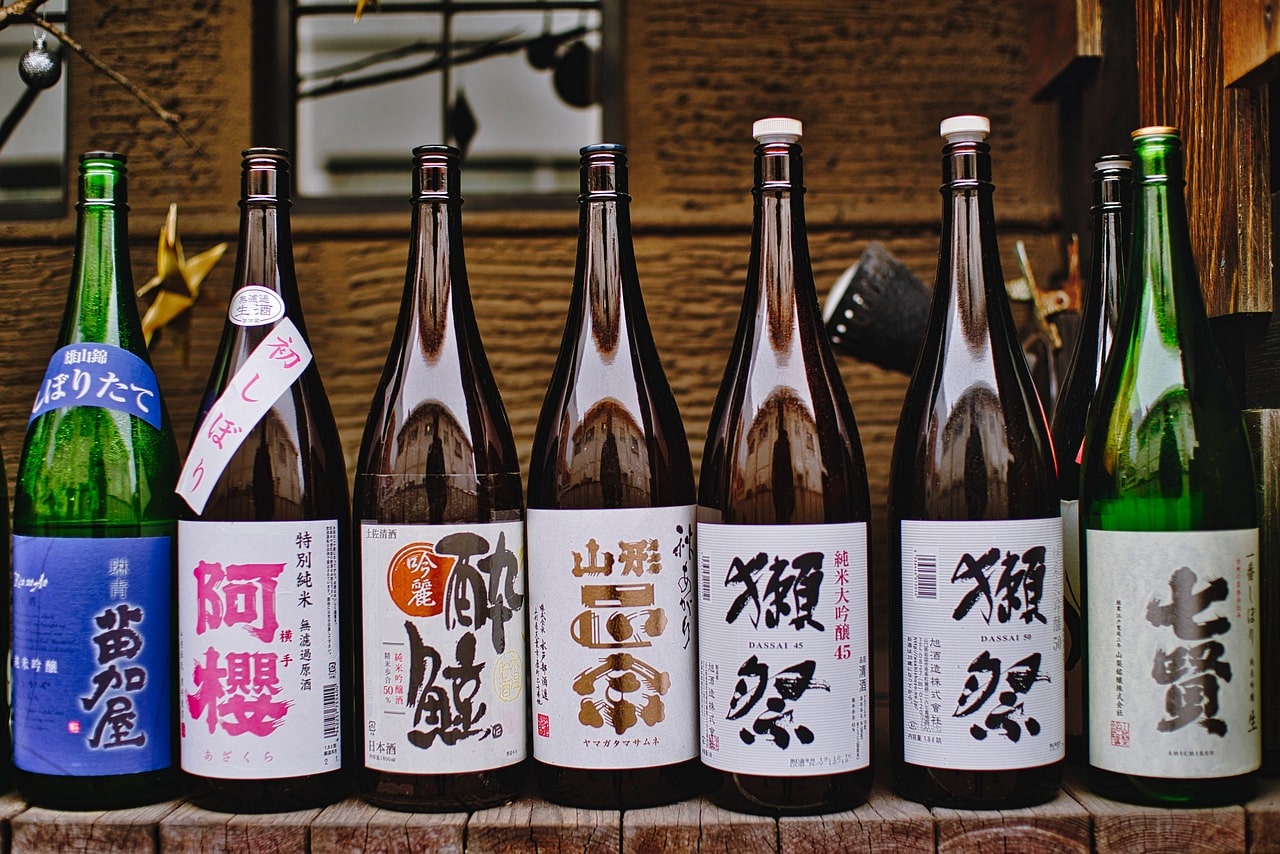 Your journey to Japan is not just about sights and sounds, but also about finding unique pieces to remember it by. Traditional Japanese souvenirs such as beautiful, handcrafted chopsticks or personalized hanko stamps can add an authentic touch to your collection. Japanese pottery, which includes Arita ware from Saga and Mino ware from Gifu, makes an exceptional keepsake or gift.
Japan's booming cosmetics industry offers a wide range of high-quality beauty products, from skincare products featuring the latest technology to charmingly packaged makeup items. For anime enthusiasts, exclusive merchandise from popular series and limited-edition collectibles can be a real treat.
Food and drink souvenirs offer another fascinating glimpse into the Japanese culture. Instant noodles, a global phenomenon that started in Japan, make a quirky and practical memento. For a sweeter touch, you could opt for matcha-infused treats, Japan-exclusive KitKat flavors, or the beloved Pocky snack sticks, available in an array of flavors.
Selecting and bringing home these treasures not only provides a physical reminder of your Japanese adventure, but also a way to share the experience with loved ones back home.
<<Related articles>>
▶︎20 Best Souvenirs from Japan
---
▽Things to Do in Japan by Month▽
Tourism in Japan, where the differences between the seasons are pronounced, means that your priorities can change depending on when you visit. There are many events that are only held during the time of your visit. Once you've booked your flight, be sure to check out the recommended attractions for that month.
-Best Things to Do in Japan in January
-Best Things to Do in Japan in February
-Best Things to Do in Japan in March
-Best Things to Do in Japan in April
-Best Things to Do in Japan in May
-Best Things to Do in Japan in June
-Best Things to Do in Japan in July
-Best Things to Do in Japan in August
-Best Things to Do in Japan in September
-Best Things to Do in Japan in October
-Best Things to Do in Japan in November
-Best Things to Do in Japan in December
Essential Information for First-Time Visitors to Japan
-Welcome to Japan, a country known as "Nihon" or "Nippon" in Japanese. Here is some basic information to help you understand this fascinating country:
-While the history of the Japanese archipelago dates back to ancient times, the establishment of Japan is historically considered to have occurred in the late 7th century.
-Japan consists mainly of five major islands, namely Hokkaido, Honshu (Japan's Main Island), Shikoku, Kyushu, and Okinawa, starting from the north. However, the total number of islands, including smaller ones, exceeds 14,000.
-The currency used in Japan is the yen, but travelers can also widely use credit cards and other payment methods.
-The public transportation system, including trains, is well-developed, making traveling around the country easy and convenient.
-Airports can be found throughout the nation, providing easy access to various regions.
-Japan has a low crime rate, making it an ideal destination for family vacations.
-We hope this basic information helps you to better understand Japan and enjoy your visit to this beautiful country.
▽Travel Tips in Japan▽
Here are some travel tips that will help you travel the country more comfortably. For those still in the planning stages of a trip to Japan: I recommend checking in advance which season will allow you to enjoy Japan to the fullest, and roughly how many days you'll need for your stay.
▶︎How Many Days Should I Spend in Japan??
▶︎When is the Best Time to Visit Japan??
Moreover, for those visiting Japan for the first time, you may find yourself puzzled by Japan's unique culture and rules. Some of these might even strike you as amusing. We've summarized the essential things you should know here, so be sure to check them out.
▶︎20 Things to Know before Going to Japan
Additionally, to ensure a smooth journey in Japan, having internet access that works universally is crucial. To get fast and reliable internet at a good price, make sure to check out the best pocket WiFi rental service in Japan.
▶︎Which Pocket WiFi Rental is the Best in Japan 2023?
Wishing you a safe and wonderful journey to the best that Japan has to offer!
▽Related Articles▽
▼Editor's Picks▼
---