25 Best Things to Do in Hokkaido
What to Do in Hokkaido: Bucket List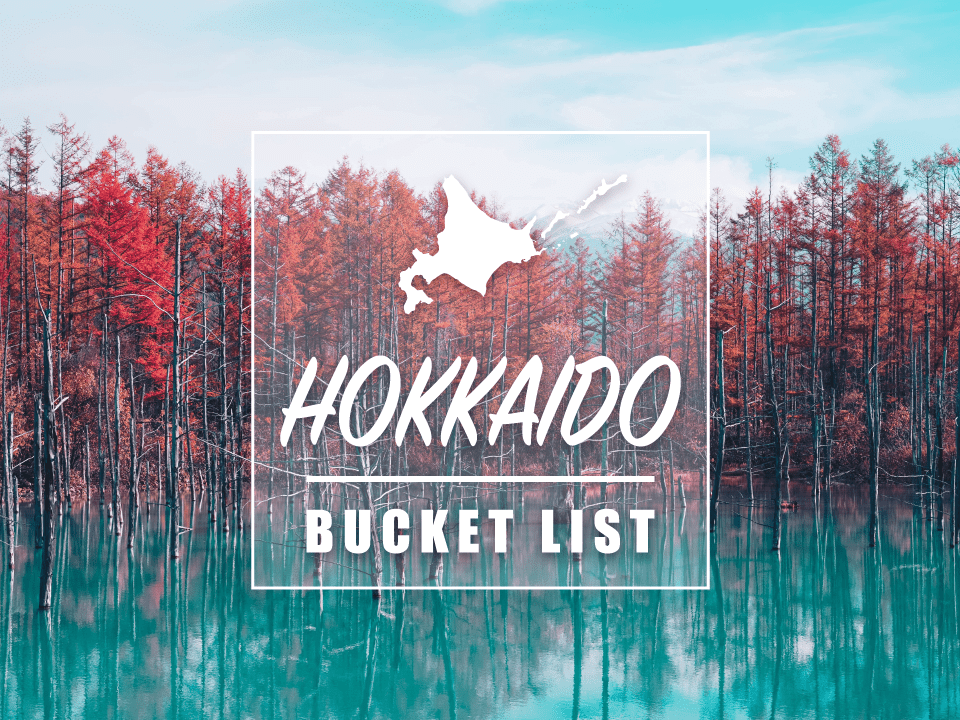 Hokkaido is one of the most popular tourist destinations in Japan. The northern beauty Hokkaido is best known for its tremendous land with the gifted great nature and landscape. In fact, 22% of Japanese land area belong to Hokkaido and many parts of it remains untouched and wild. Not only the magnificent nature, but Hokkaido fascinates us with plenty of tourist attractions such as flower fields, ski resorts, Onsen baths, snow festivals and local food.
There would never be enough time and space to describe all the beautiful things about Hokkaido, but let me give you a very quick introduction of this northern treasure land of Japan today. I am sharing the Hokkaido Bucket List with 25 best things to do in Hokkaido that you can't miss!
1. Sapporo Snow Festival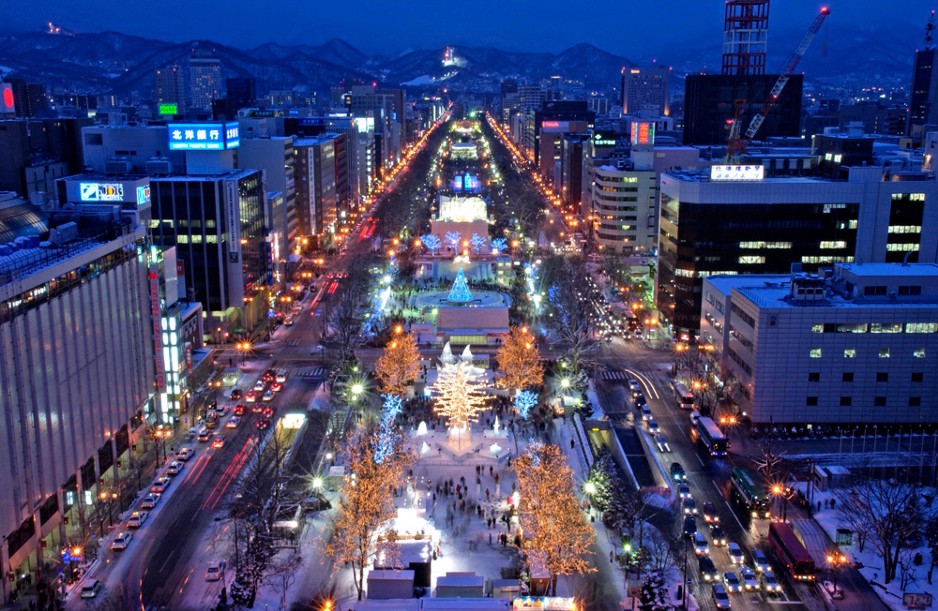 Sapporo Snow Festival (さっぽろ雪まつり) is the biggest winter festival in Japan, and one of the most spectacular snow festivals in the world. The festival is held in Sapporo City for a week in February every year, and hundreds of snow statues and ice sculptures are displayed at several venues (Odori Park, Susukino, etc)
More info: Sapporo Snow Festival
More winter festivals in Hokkaido: 6 Best Hokkaido Snow Festivals
2. Sapporo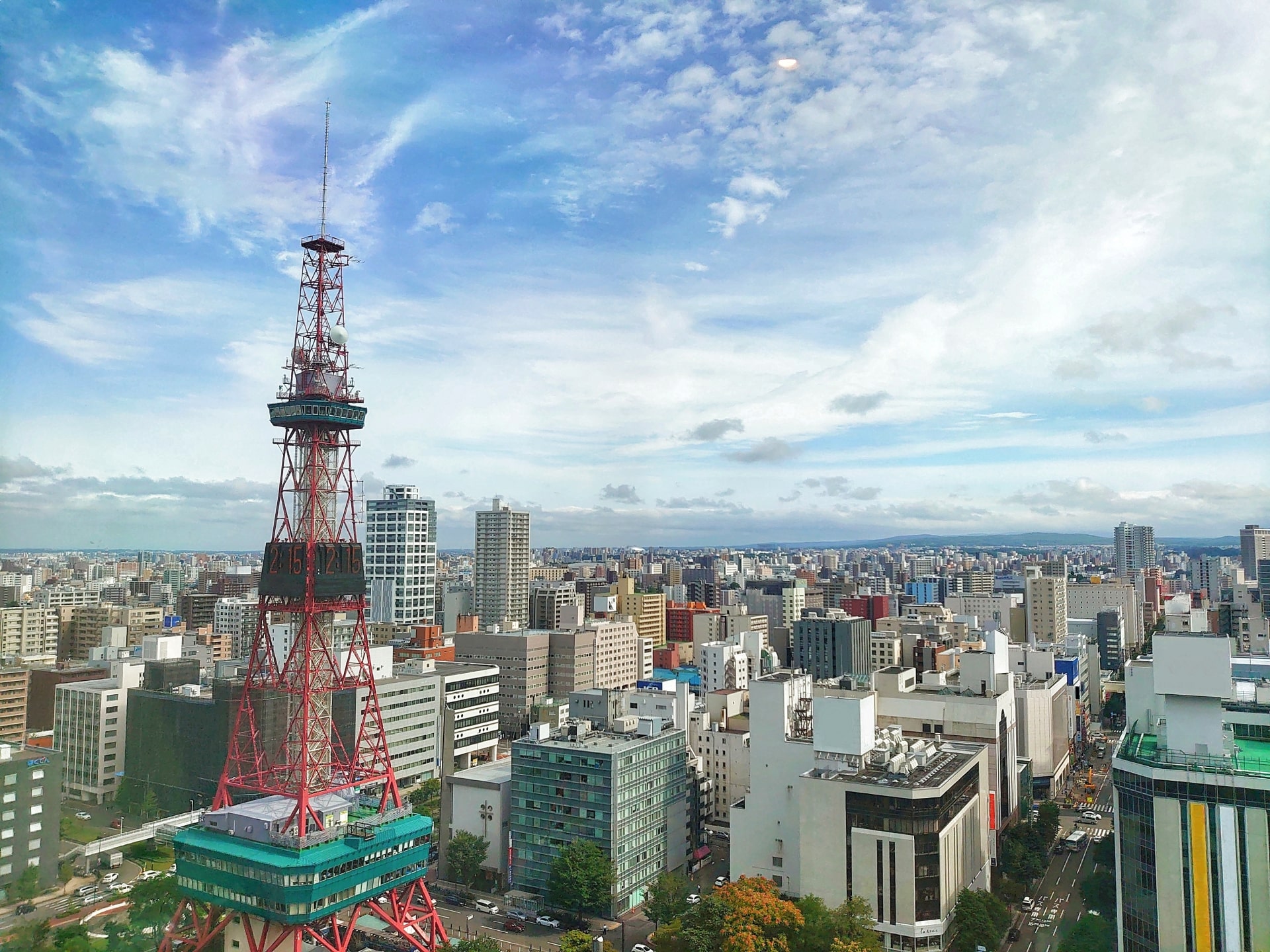 Not only the Sapporo Snow Festival, but Sapporo City (札幌市) is simply an amazing city to explore. Sapporo is the capital city of Hokkaido and offers a plenty of tourist attractions all year around including beautiful streetscape, spacious parks, unique museums, local fish market, and of course delicious Hokkaido regional food. Check out the link below for the list of best things to do in Sapporo City.
More info: Best Things to Do in Sapporo
3. Otaru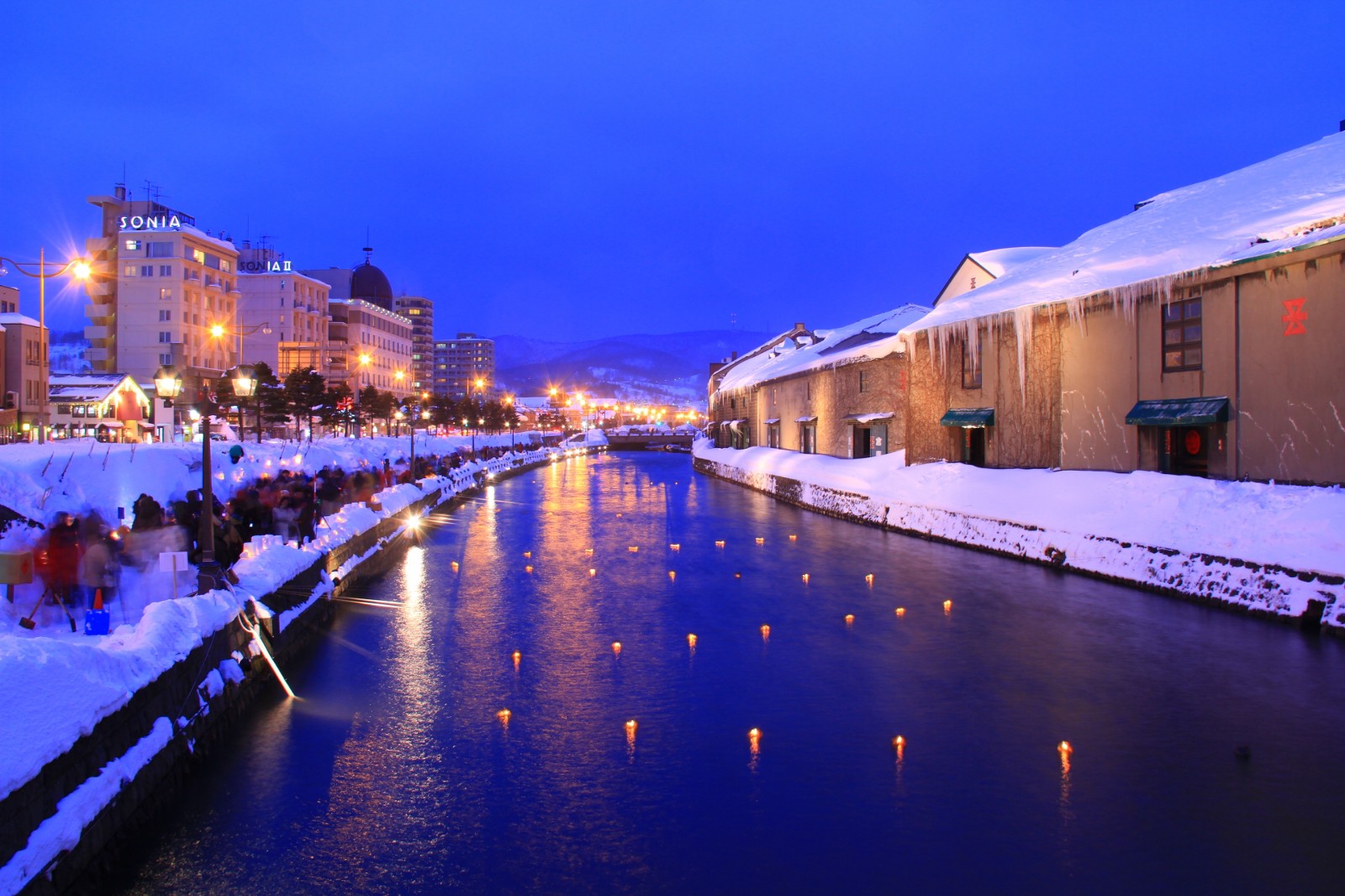 Otaru City (小樽市) is a small harbour city along Ishikari Bay. It's a popular side trip destination from Sapporo City, and can be accessed by train within 1 hour. Otaru is best known for its beautiful cityscape with the preserved canal area and old warehouses from 19th century.
Otaru Snow Light Path (小樽雪あかりの路) is a popular snow festival held every February at Otaru City, featuring lights and snow lanterns lit up the city at night.
4. Niseko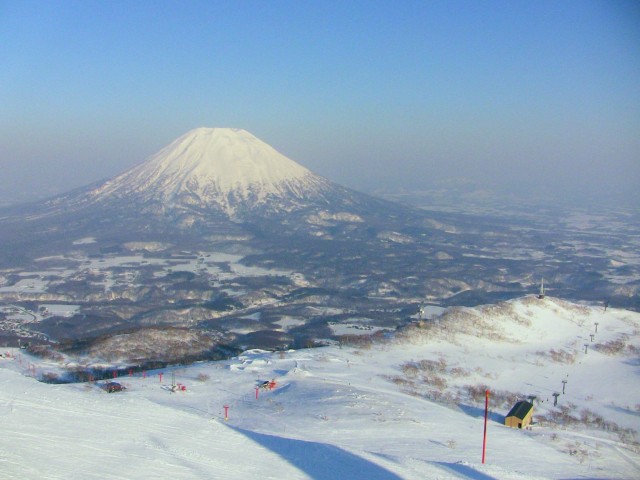 Niseko (ニセコ) is the most popular ski resort in Hokkaido. Niseko is known for its fine powder snow and the quality of the snow has been attracting skiers from all over the world. Niseko offers variety of ski courses with spectacular landscape, and there are many foreign-friendly hotels and restaurants with English speaking guides.
More info: 4 Best Niseko Ski Resorts in Hokkaido
5. Hakodate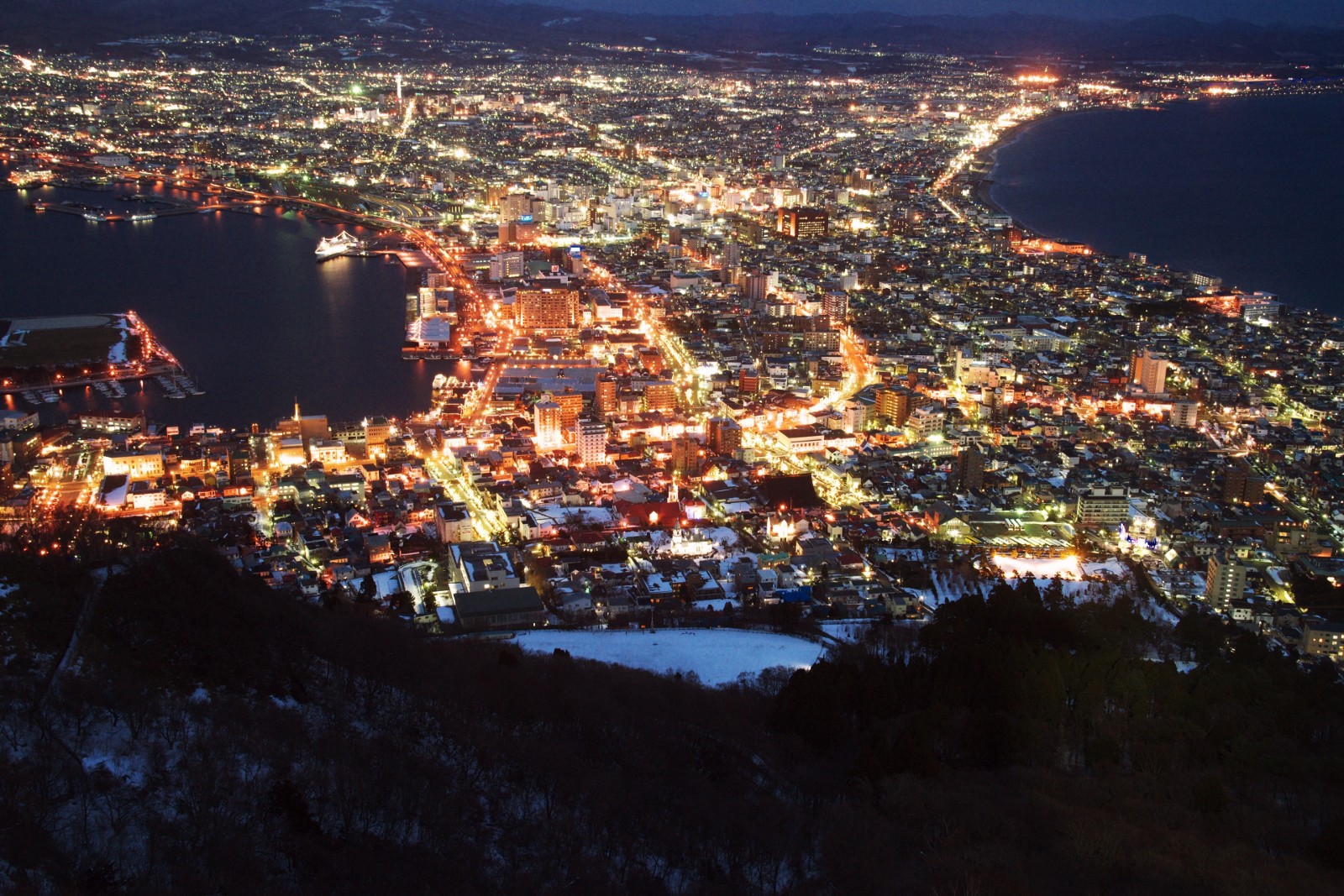 Hakodate City (函館市) is the southernmost city of Hokkaido and a popular tourist destination. The city has a unique culture influenced by western countries and the beautiful cityscape. Also the night view of the city gazed from Mt Hakodate is counted as one of the the most beautiful night views in Japan along with Kobe and Nagasaki. Hakodate City is now accessible by Shinkansen (bullet train) from Tokyo or by airplane.
More info: Hakodate : The Most Romantic City in Hokkaido
6. Late Blooming Cherry Blossoms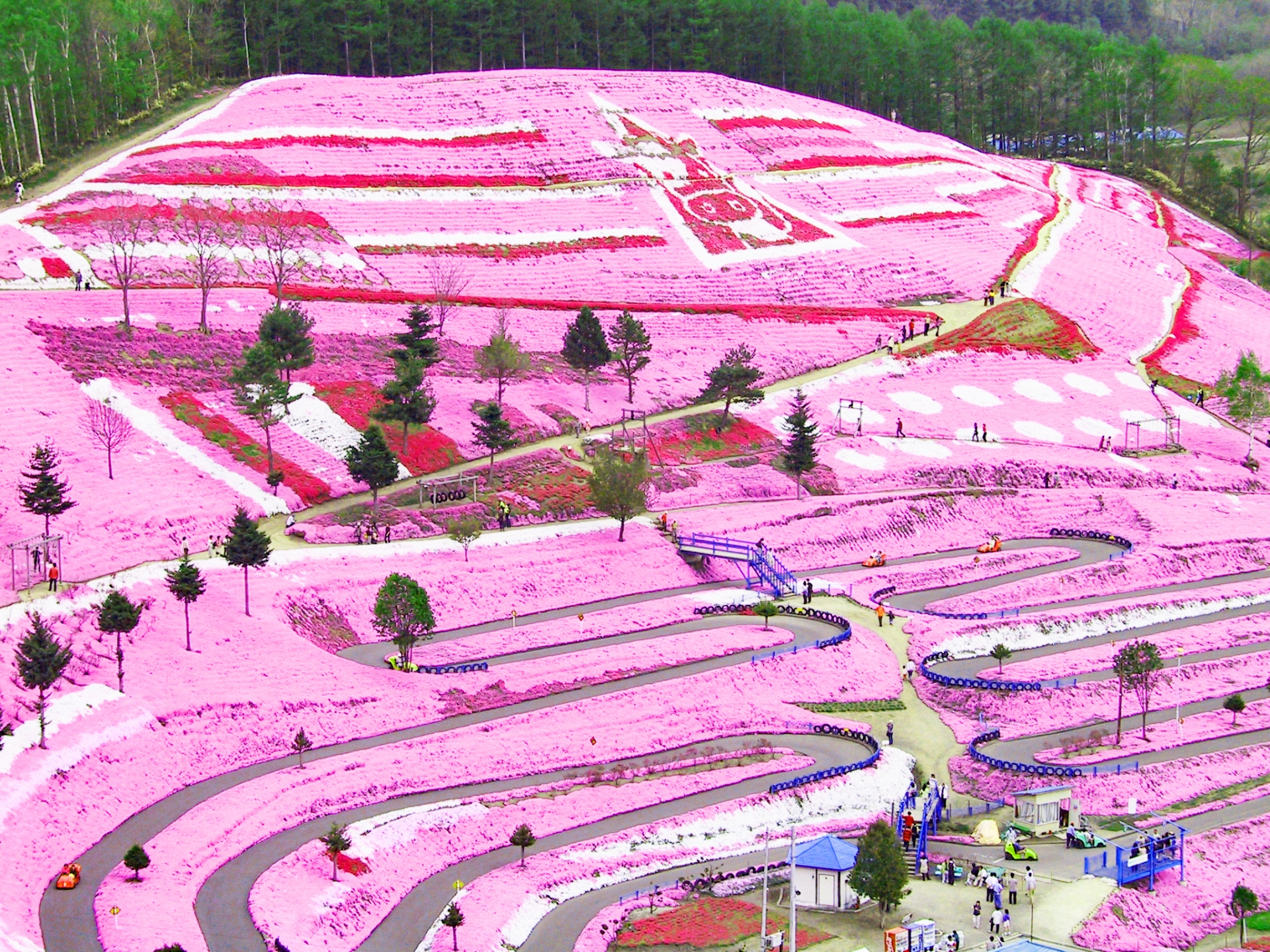 Hokkaido is famous for the finest powder snow and snow festivals in the cold season, but you can view beautiful cherry blossoms that bloom later than many other areas in Japan. The cherry blossoms in Hokkaido bloom around the late April to the mid May due to the cold climate. There are loads of nice places to enjoy the pink-color sakura viewing around the north prefecture.
A huge star shaped fortress Goryokaku (五稜郭) has a large number of cherry blossom trees in its site in Hakodate. In the other popular tourist area Otaru, you can see about 700 cherry trees flourish elegantly at Temiya Park (手宮公園). Additionally, Ozora Higashimokoto Shibazakura Park (ひがしもこと芝桜公園) has been popular among tourists recently, where the ground is covered by the pink Shibazakura (moss phlox).
More info:
Best Cherry Blossom Spots in Hokkaido
Best Shibazakura Spots in Hokkaido
7. Lake Toya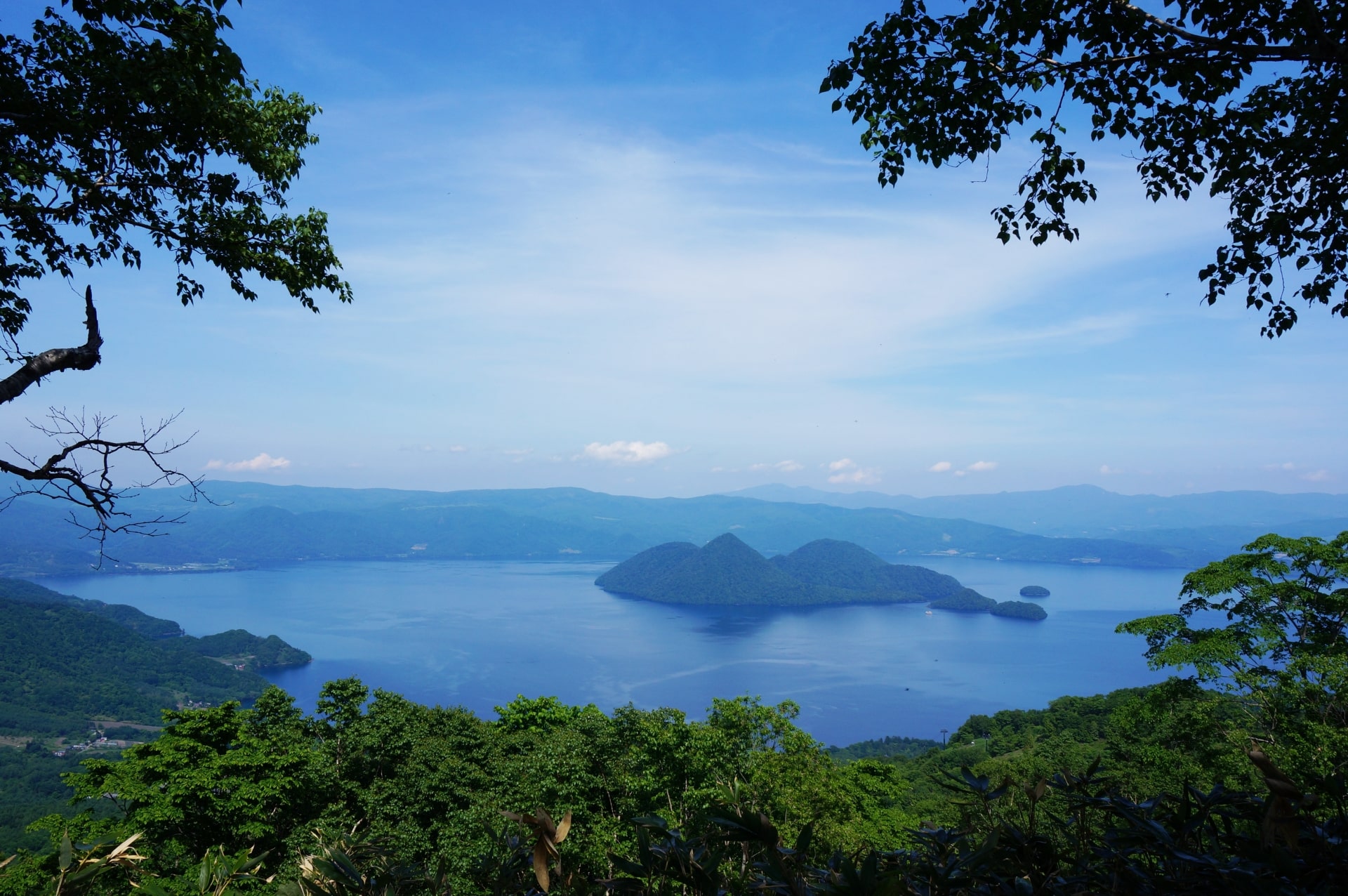 Lake Toya (洞爺湖) is a picturesque lake located within the Shikotsu-Toya National Park (between Niseko and Noboribetsu Onsen). The lake is known for its scenic view with the active volcano Mt. Usu and the surrounding nature. Outdoor activities such as canoeing, boating, hiking and camping can be enjoyed in this area. It's also one of the most popular hot spring destinations in Hokkaido, and numbers of Onsen resorts are located near Lake Toya. Lake Toya can be reached from Sapporo City by bus or train and it takes approx 2 hours.
More info: Lake Toya Onsen: Best View Onsen Town in Hokkaido
8. Noboribetsu Onsen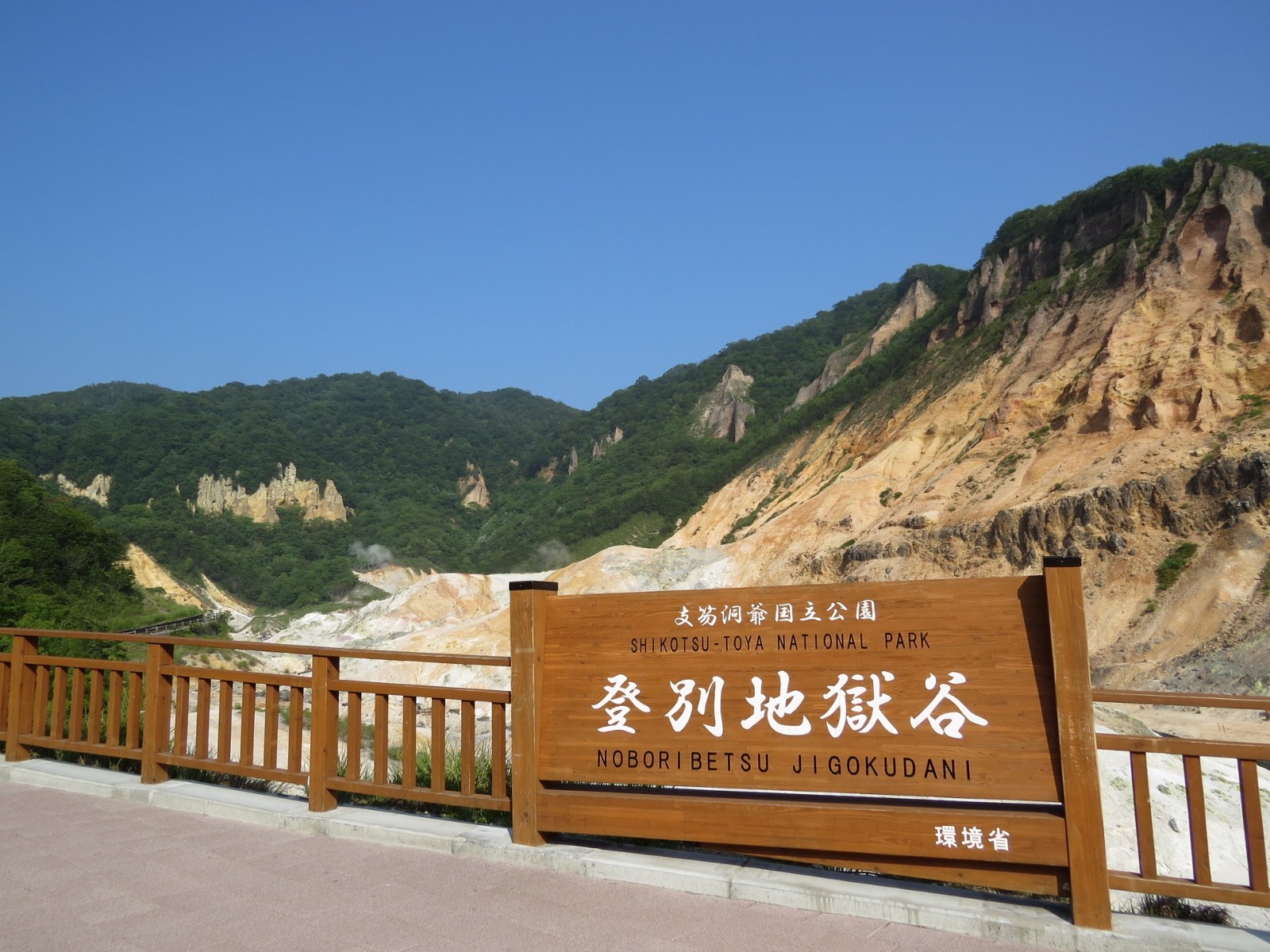 Hokkaido is home to hundreds of Onsen resources, and there are numbers of Onsen resorts. Noboribestu Onsen (登別温泉) is considered as one of the best Onsen spots in Japan located in south-western Hokkaido, and it's a part of Shikotsu-Toya National park. The thermal water of their hot springs is known as Japan's best and most effective ones. The city is also rich in nature with lakes, mountains and forest.
More info: Noboribetsu Onsen Town in Hokkaido
9. Asahiyama Zoo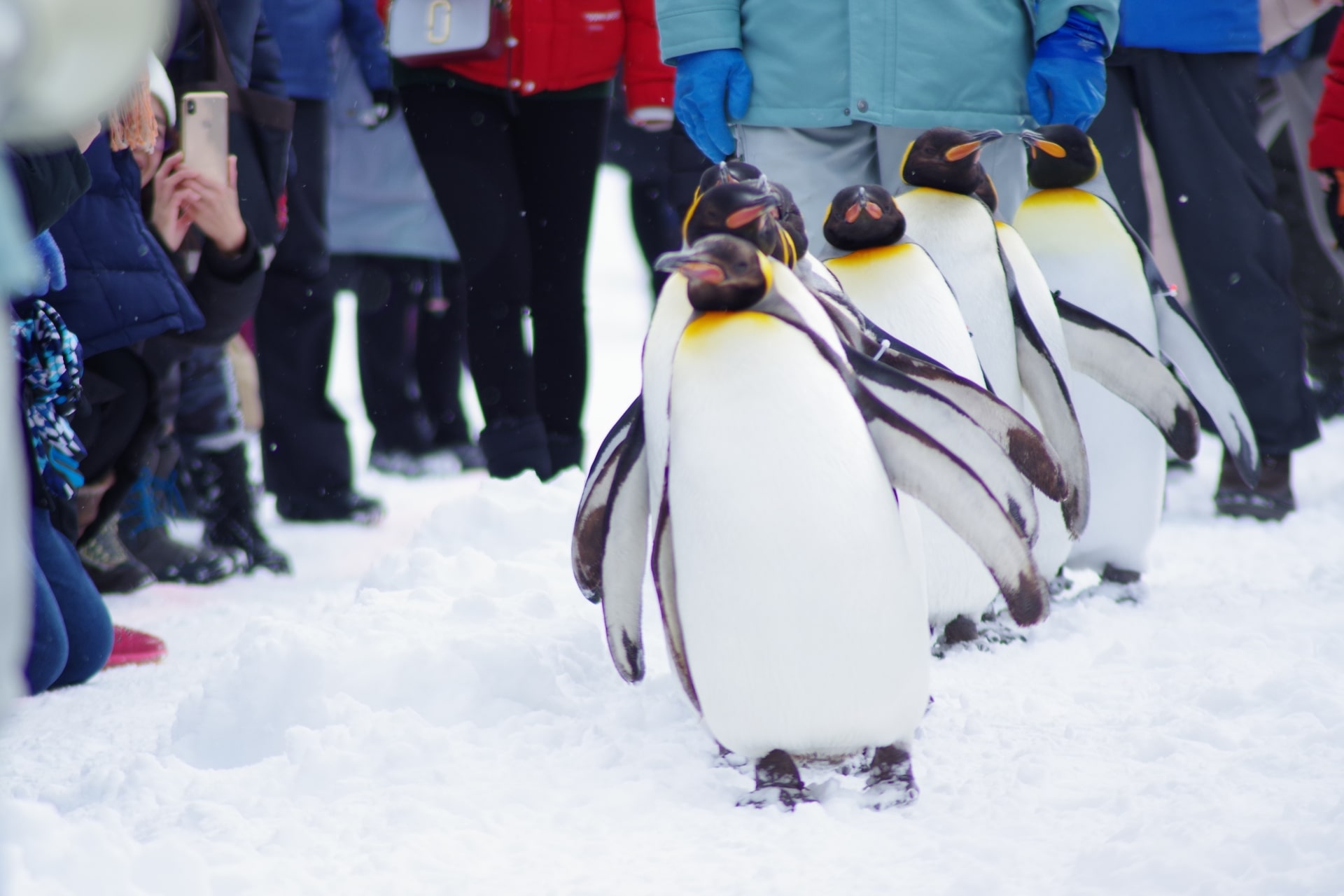 Asahiyama Zoo (旭山動物園) is a popular zoological park located outside of Asahikawa City. The zoo displays various kinds of animals including native wildlife from Hokkaido such as deer, eagles and red foxes as well as animals from around the world such as penguins, polar bear, tiger, leopard, giraffes, lion and more.
▶ Book a tour to Asahiyama Zoo!
10. Unkai Terrace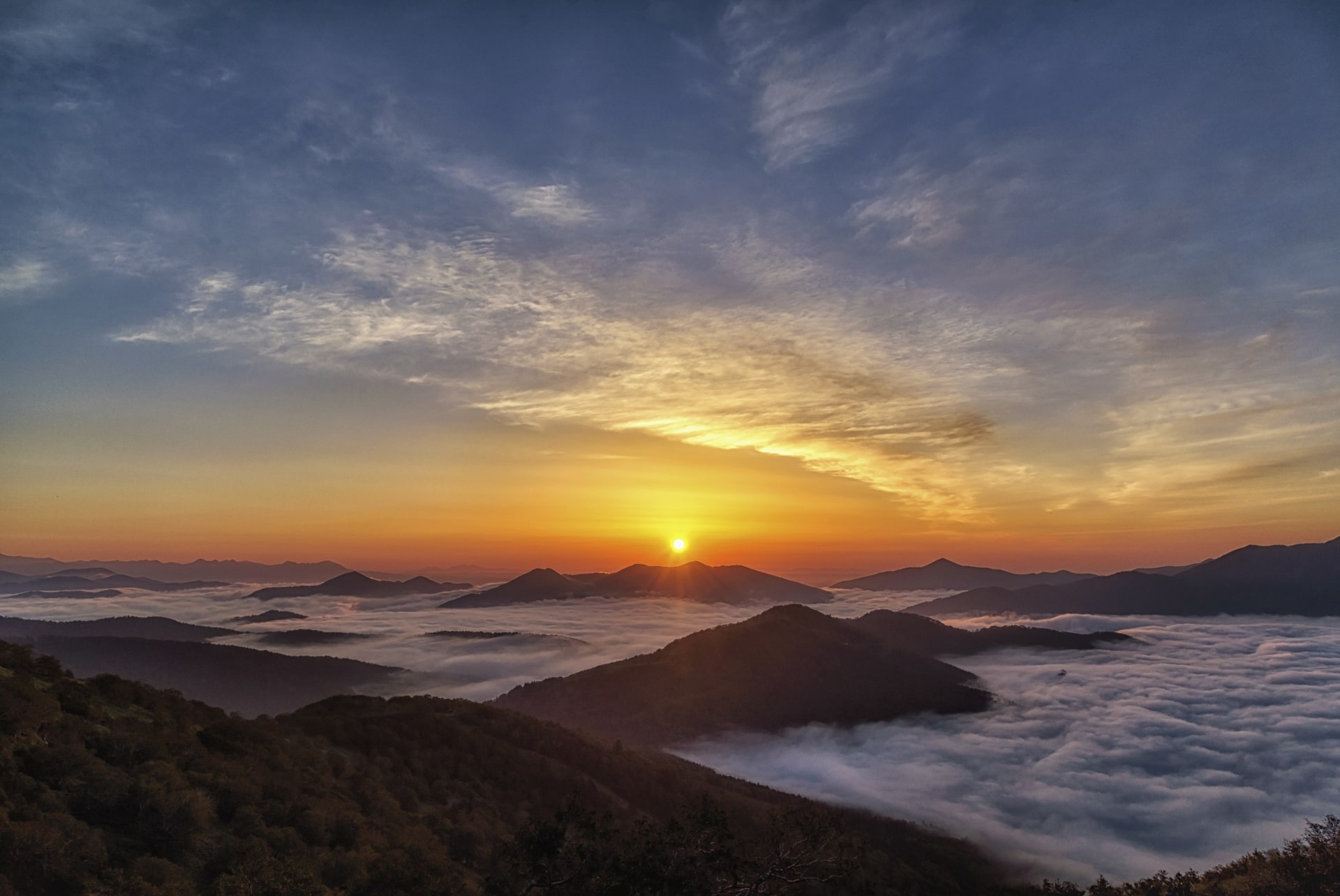 Unkai Terrace (雲海テラス) is a trendy must-visit spot to look at a magnificent view of Unkai, which means sea of clouds in Japanese. There are some places to view Unkai in Hokkaido, and Unkai Terrace of Hoshino Resorts Tomamu is known as the best one to both domestic and international tourists. It offers a three-storied terrace floating on the air that visitors can reach by gondola. In addition to Kumo Cafe and Unkai Terrace Shop, there are nice attractions called Cloud9 including Cloud Walk, Sky Wedge and Cloud Bed.
There is no guarantee that you can definitely see the amazing scenery due to the weather condition. However, experiencing the natural phenomenon will become a highlight of your trip in Hokkaido if you are lucky. The best time to see Unkai is the early morning hours from mid-May to mid-October.
Map: https://goo.gl/maps/EkttqVbYB3UF7wZy8
11. Nightlife in Susukino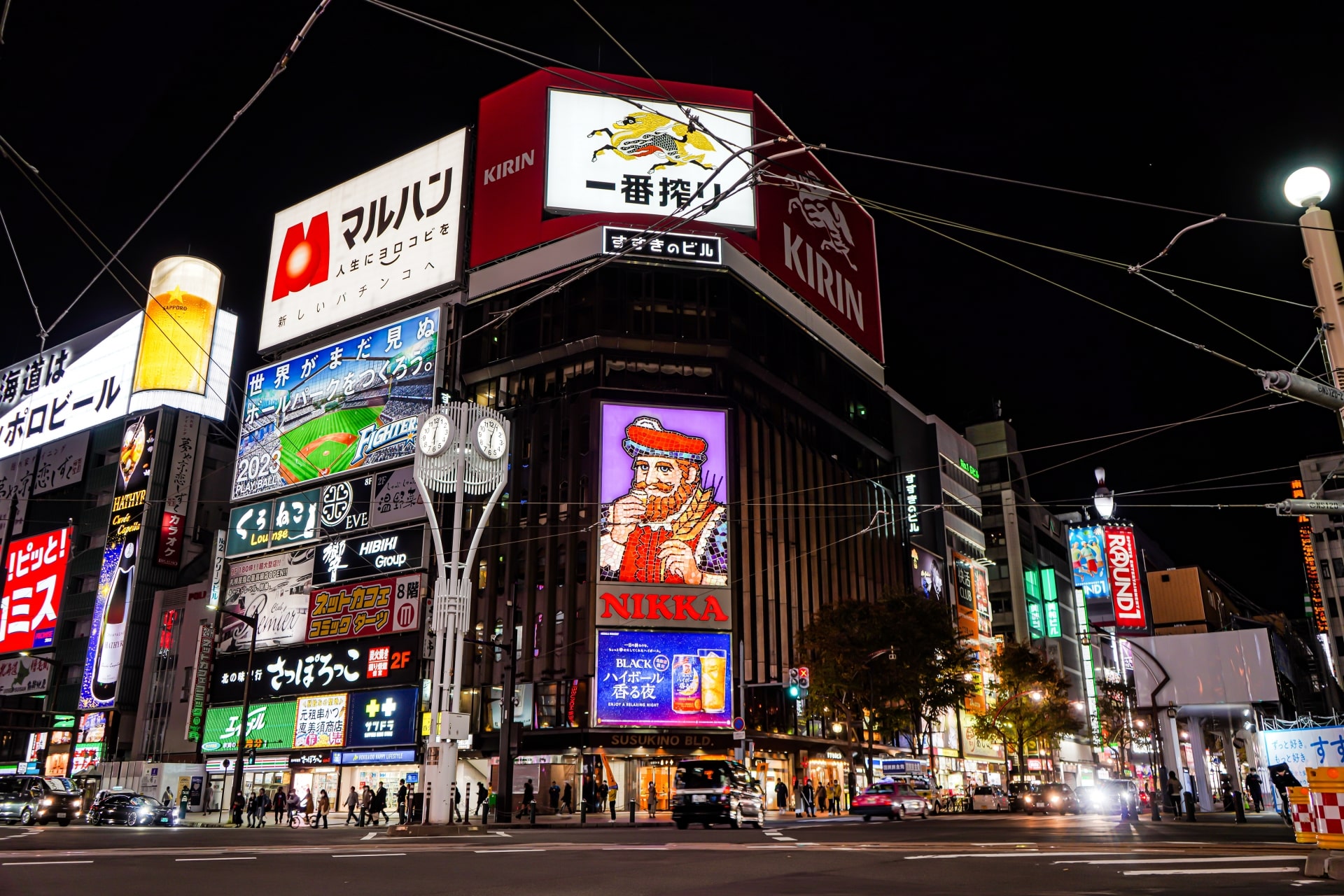 Susukino (すすきの), located in the center of Sapporo, is a perfect place to have a pleasant evening in Hokkaido. The red-light district symbolized by the large Nikka Whiskey sign is known as one of the biggest nightlife towns in Japan as well as Kabukicho in Shinjuku, Tokyo and Nakasu in Hakata, Fukuoka.
There are approximately 3,500 restaurants, bars and hotels in the Susukino area. It holds seasonal events throughout the year such as Susukino Festival in summer and Susukino Ice World in winter. It is also recommended to visit as your final destination at the end of a long day after traveling surrounding tourist spots including Nijo Market, Odori Park, Clock Tower and so on.
Map: https://goo.gl/maps/St9JQkAkCUGscfmk7
12. Daisetsuzan National Park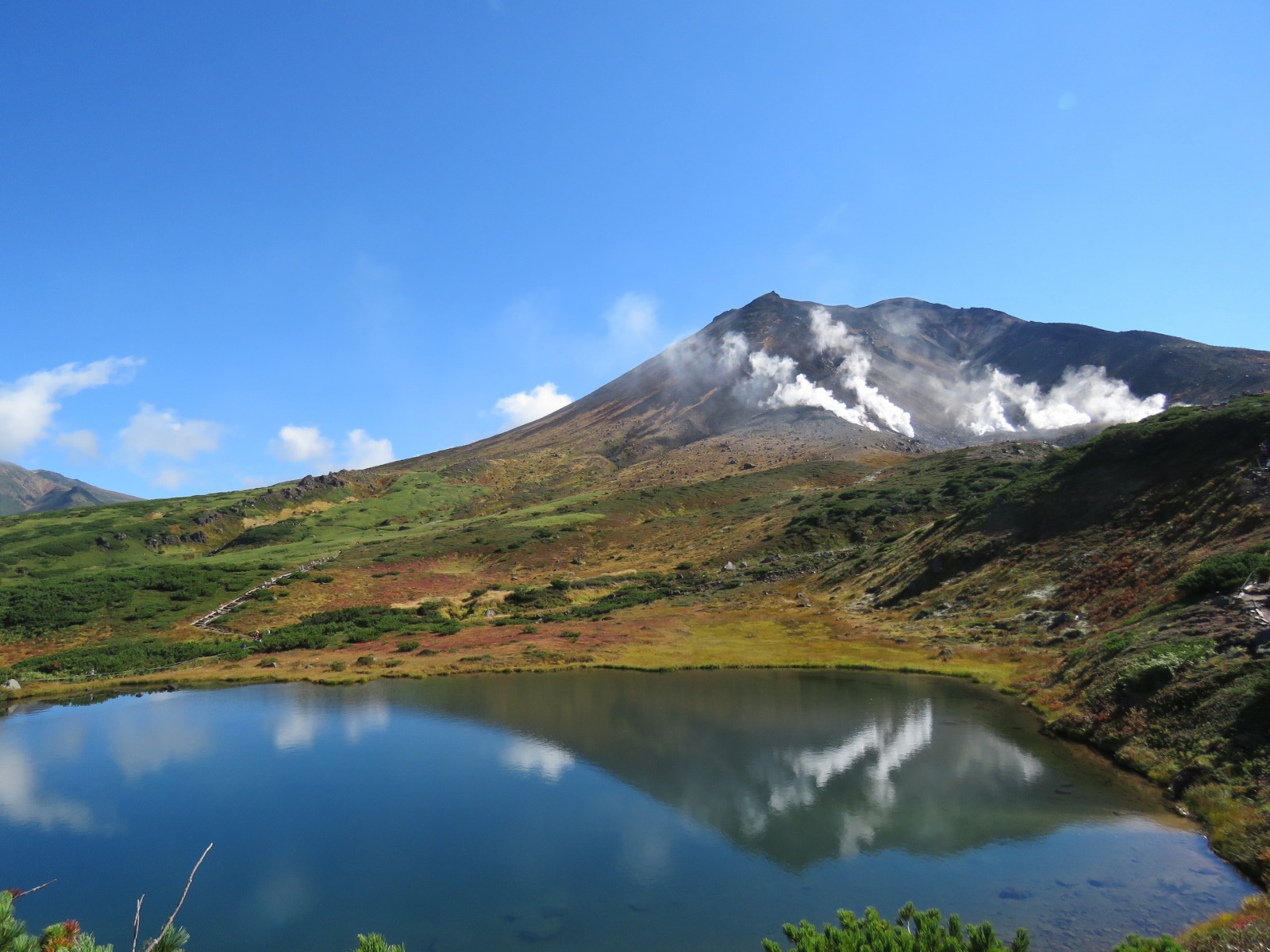 Daisetsuzan National Park (大雪山国立公園) is the largest national park in Japan (226,764 ha). The park consists of numbers of mountains and untouched nature with wild animals. The most popular activities are hiking, climbing and hot springs. One of the mountains, Mt.Asahi is the first place in Japan to see autumn leaves and snow falls. Check out the link below for more info about climbing Mt Asahi.
More info: Hiking at Mt Asahi Daisetsuzan National Park, Hokkaido
13. Furano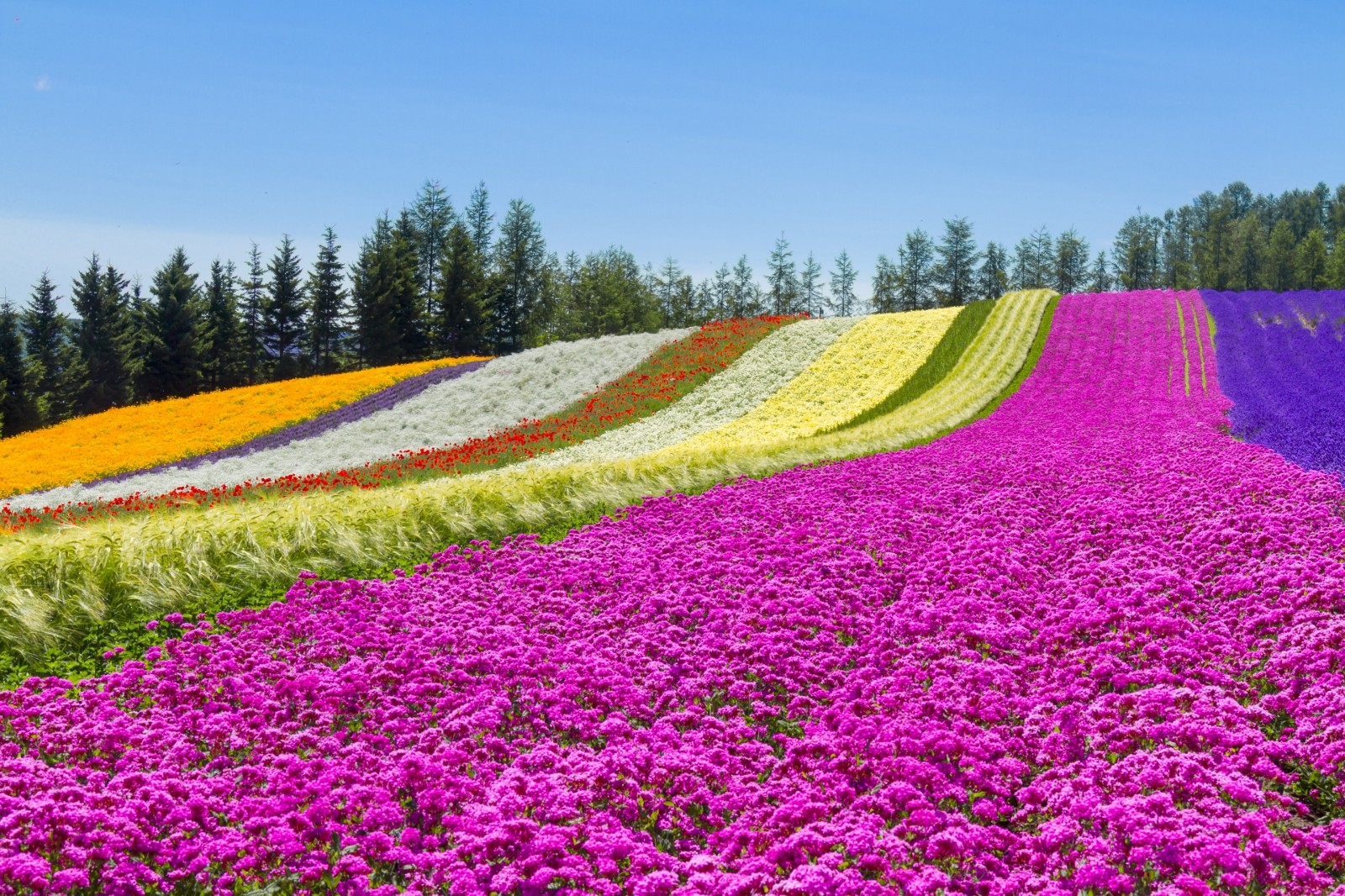 Furano (富良野) is a town located in the central area of Hokkaido, known for its beautiful rural landscape. The city is rich in nature, and there are many fields and gardens with colourful flowers which bloom colourfully during summer. It's best-known for the lavender fields which can be seen in July. Furano is also popular destination for snow activities such as skiing and snowboarding in winter time.
14. Biei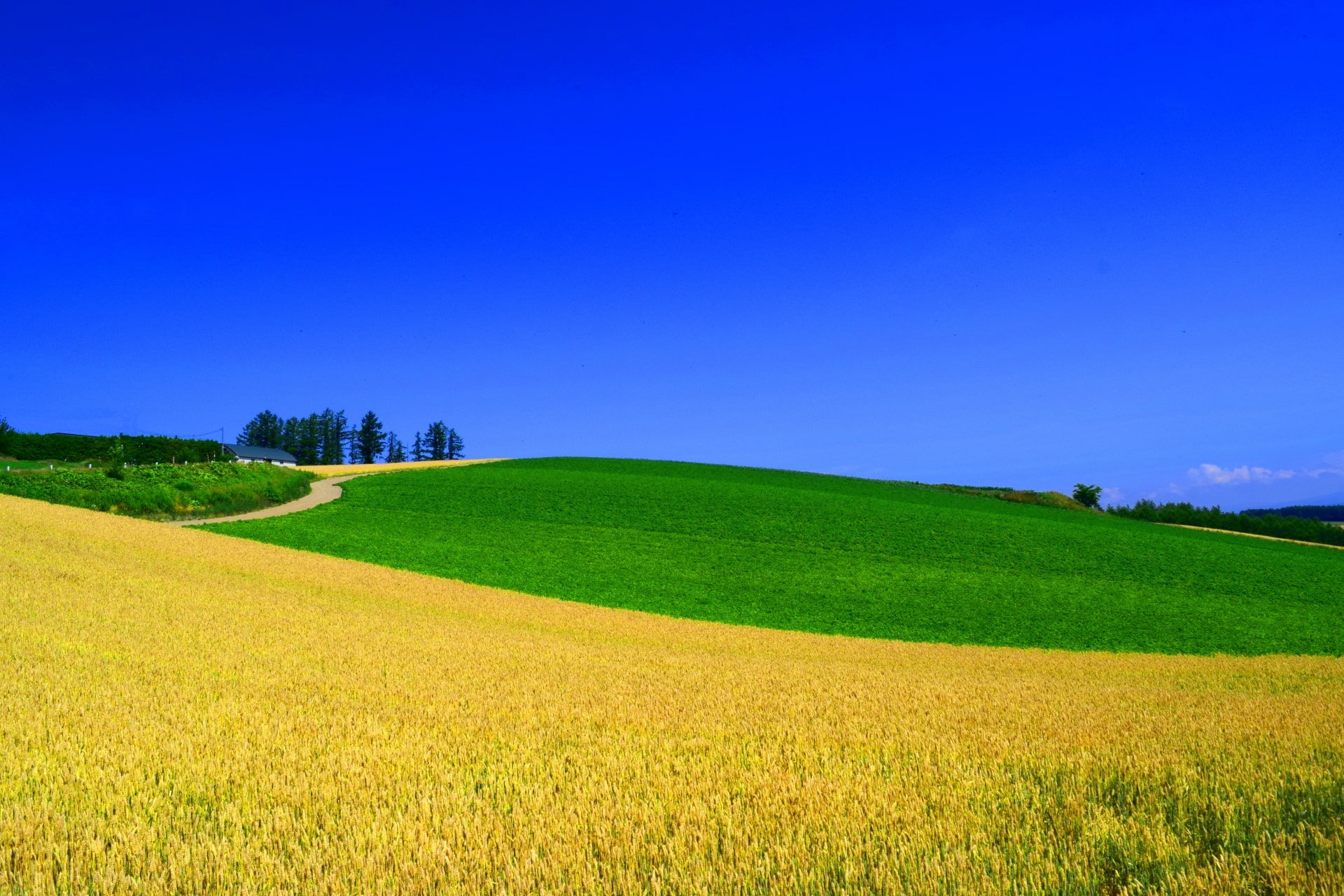 Biei Town (美瑛) is a small town located next to Furano, and it's also great rural area to explore. The best way to get around Biei is by car. There are several scenic driving routes in Biei that display magnificent landscape with crop fields and surrounding nature. Colourful flowers can be seen in summer, and wonderful snowscape and winter phenomena can be captured in winter. Check out the driving guide in Biei Town through the link below.
Related Article: Biei Driving Guide: Patchwork Road and Panorama Road
15. Blue Pond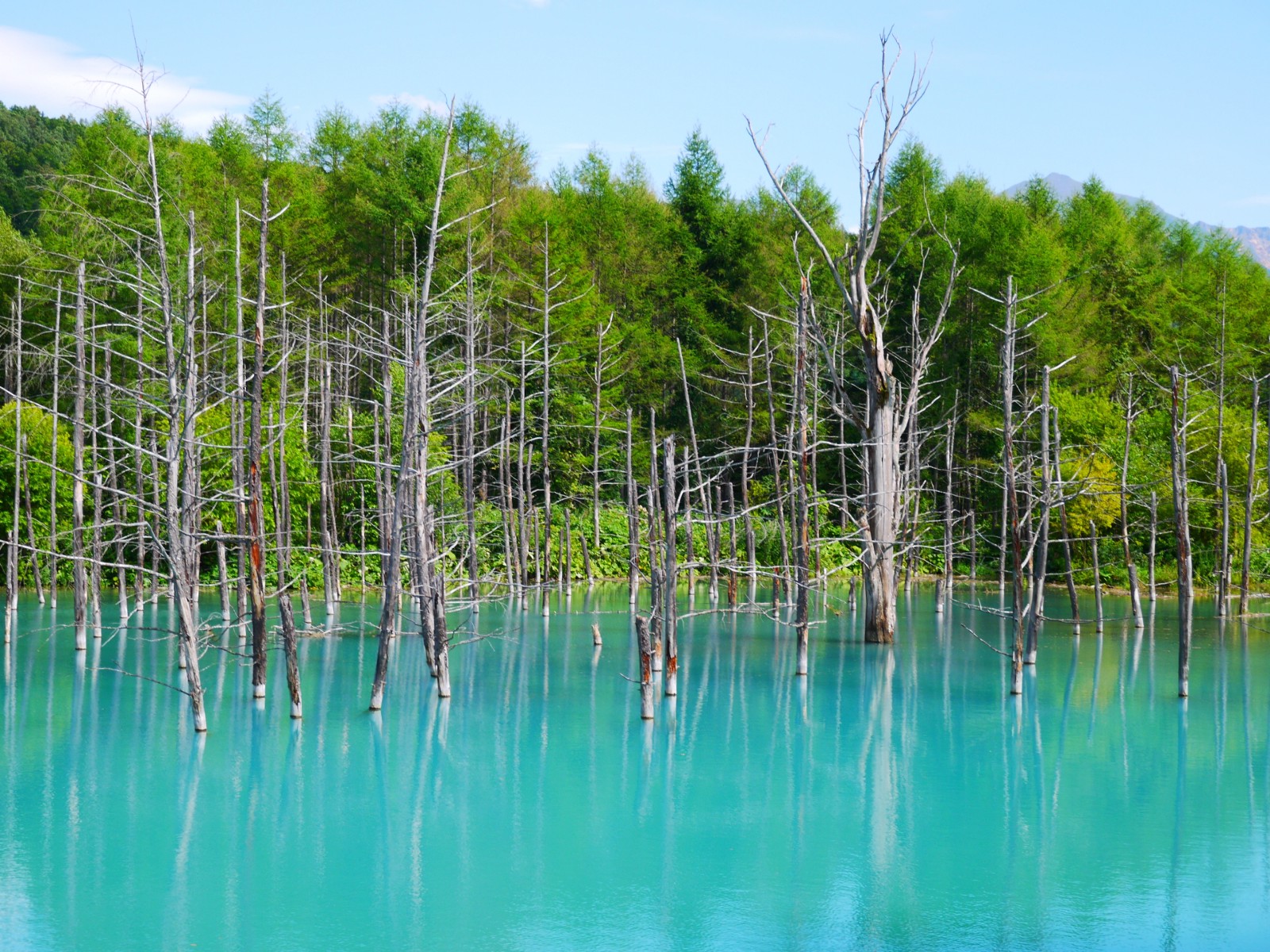 One of the most spectacular sites you can see in Japan. The Blue Pond (青い池) is located in the outskirt of Biei town. The pond became hugely known when the picture of it was used for the wallpaper of iPhone. The pond displays a stunning view in each season. You should also visit another natural scenic spot, Shirahige Waterfall located about 3 km away from the Blue Pond.
16. Tokachi Millennium Forest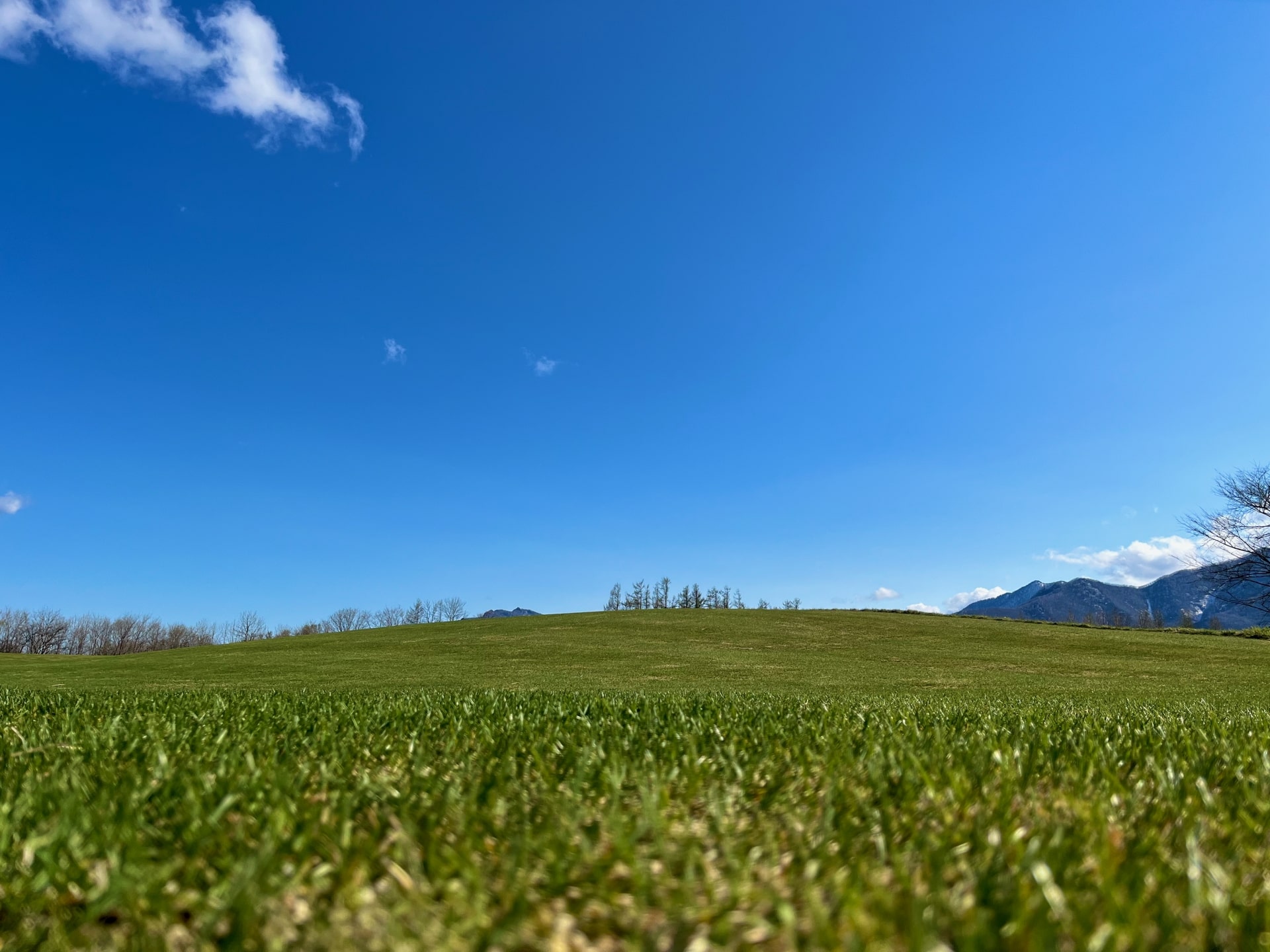 Tokachi Millennium Forest (十勝千年の森) is what you should visit in Tokachi, which is located in the southeastern part of Hokkaido. The enormous theme park featuring culture of gardens consists of five huge gardens Earth Garden, Forest Garden, Meadow Garden, Farm Garden and HGS Designers Garden, open from mid-April to mid-October.
For example, you can enjoy the views of lawn waves at Earth Garden and various flowers at Meadow Garden. Some fine art works are located in harmony with the scene of the gardens. Tokachi Millennium Forest also offers nice activities including cheese making, horse riding and a Segway tour.
Map: https://goo.gl/maps/AKpThL1AwdYYHNN38
17. Sapporo Hitsujigaoka Observation Hill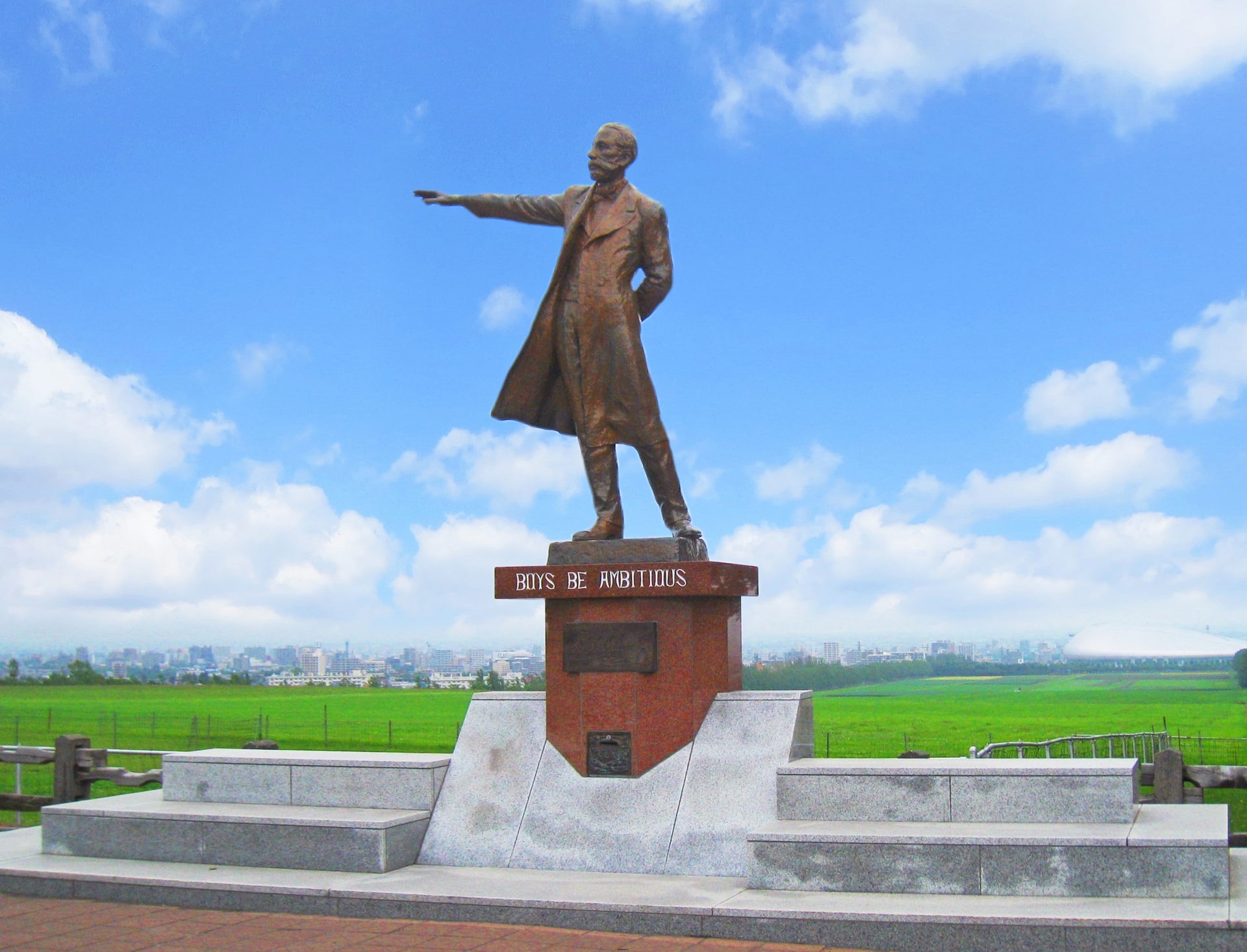 Sapporo Hitsujigaoka Observation Hill (さっぽろ羊ヶ丘展望台) is a classic tourist spot standing out as an icon of Sapporo City. Lots of travelers visit the gently undulating hills located in the southeast of Sapporo for the symbolic bronze statue of Dr. William S. Clark and lovely sheep in the pasture. Hitsujigaoka Observation Hill has a wide-angle view of the urban area of Sapporo and Ishikari Plain.
The observation also includes several unique facilities: Hitsujigaoka Rest House serving a Hokkaido's specialty Genghis Khan and Sapporo Snow Festival giving the chance to learn history of the famous festival. A variety of seasonal events are also held in the site.
Map: https://goo.gl/maps/u8ig7nn3R8JduDXw8
18. Lake Mashu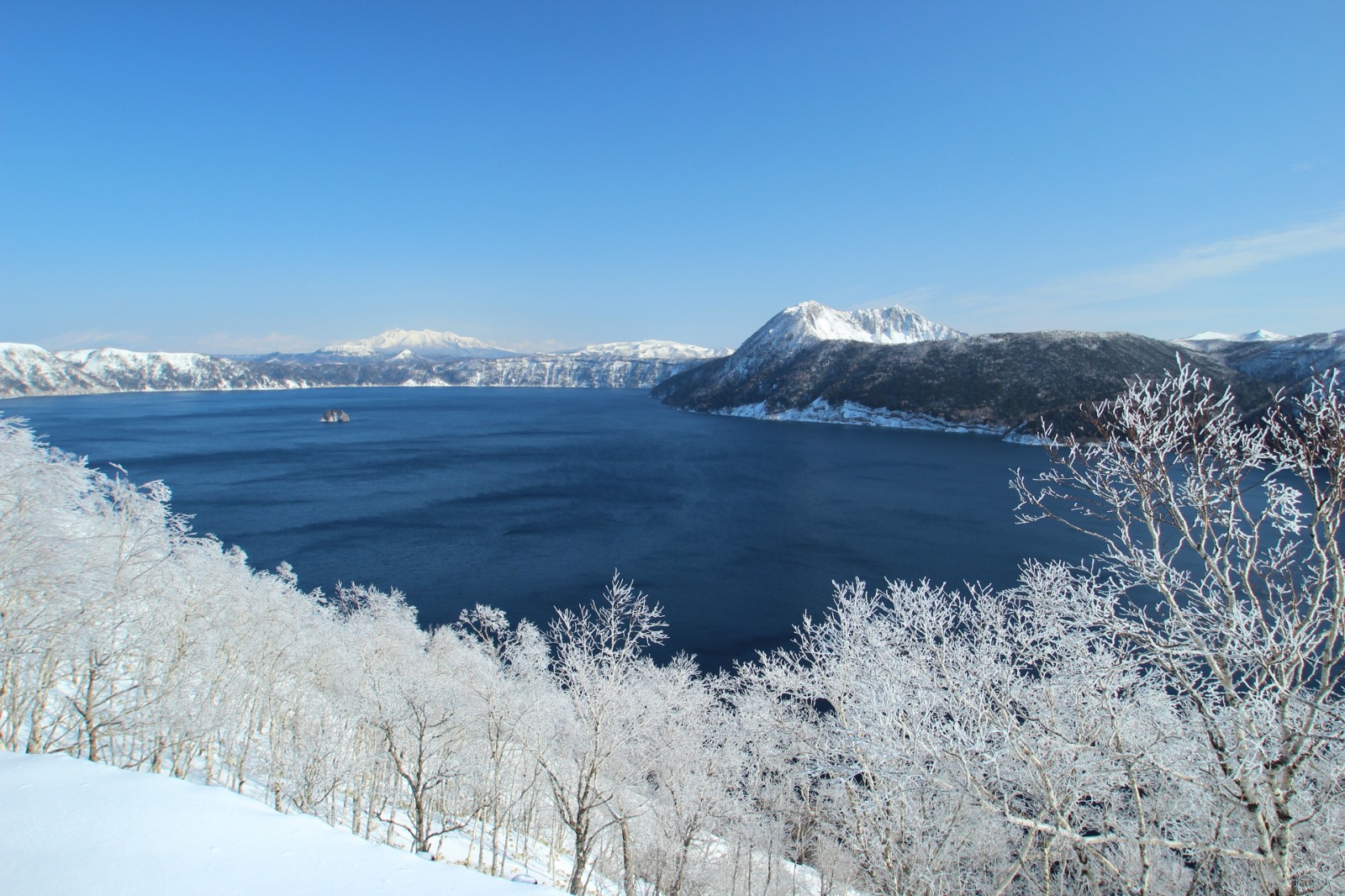 Lake Mashu (摩周湖) is located within Akan National park in eastern Hokkaido. It's a crater lake formed in the caldera of a potentially active volcano. The lake has been considered as having the clearest water in the world and most beautiful lake in Japan. There are a few observation decks around the lake which offers spectacular view. Also visitors can enjoy hiking on the mountain surrounded in untouched wilderness.
19. Shiretoko National Park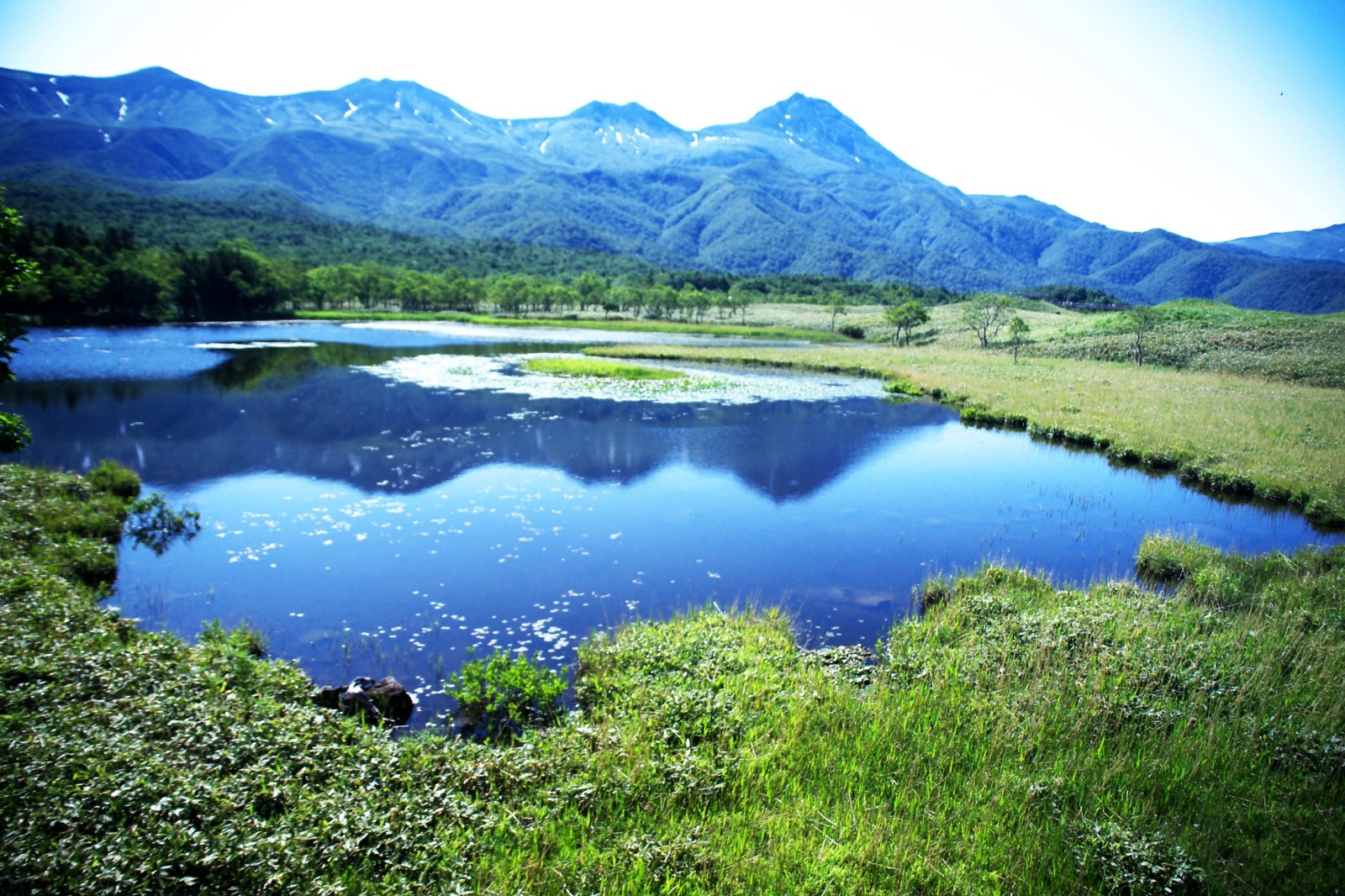 Shiretoko National Park (知床国立公園) is located in Shiretoko Peninsula, eastern Hokkaido. The park is considered as the most beautiful and unspoilt national park in Japan, and was added to the list of UNESCO World Heritage Sites in 2005. The park is one of the most remote areas in Japan which can be accessed only by foot or boat. It's home to numbers of wild animals including brown bears, deer, foxes and more.
More info about Shiretoko: 10 Best Things to Do in Shiretoko
20. Skiing/Snowboarding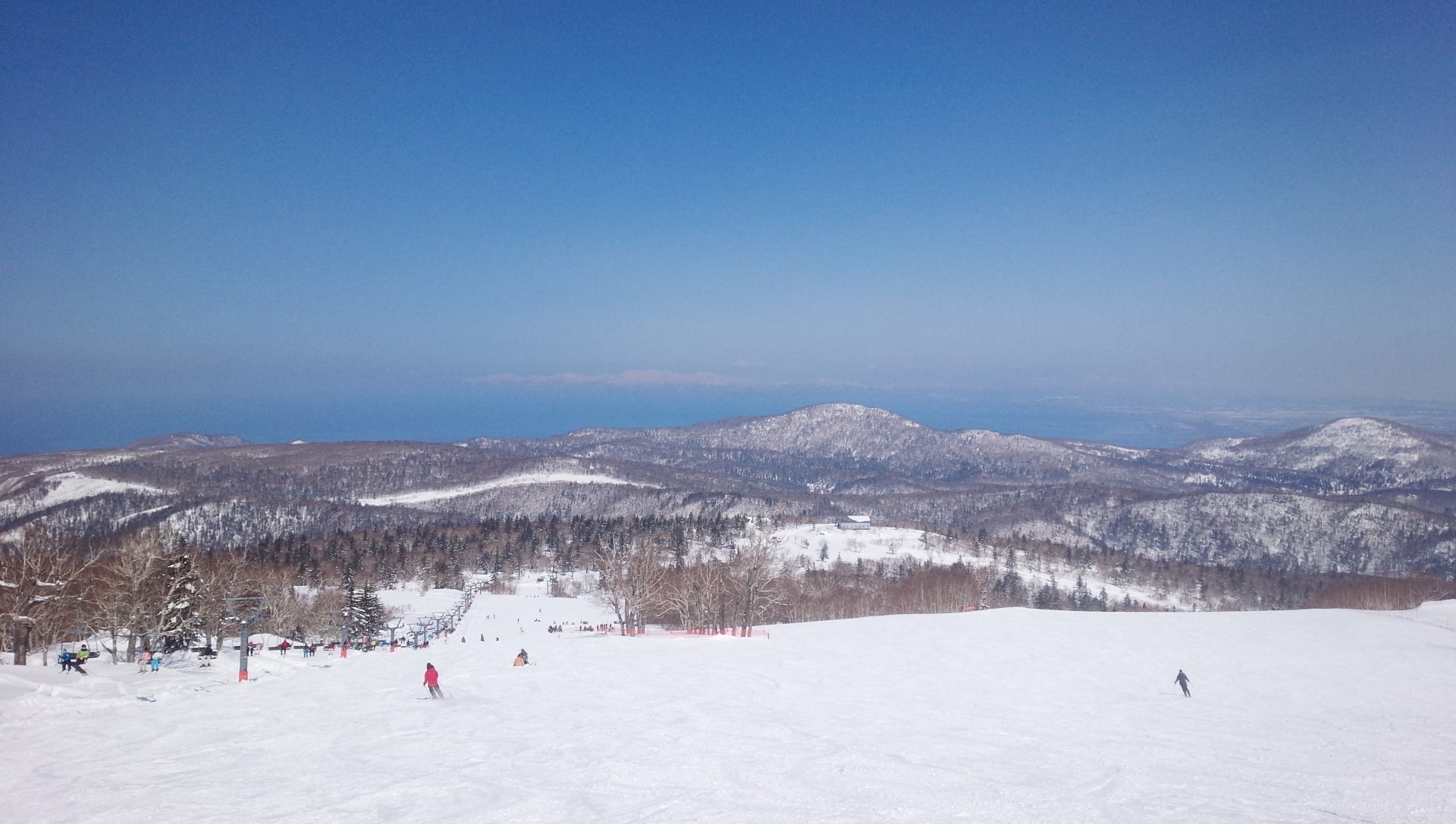 Hokkaido is one of the most popular snow holiday destinations in the world, attracting skiers and snowboarders from all around the world. The quality of powder snow in Hokkaido is highly regarded, and numbers of scenic ski slopes are located the majestic mountains in Hokkaido. Niseko, Furano and Rusutsu are three most popular ski resorts in Hokkaido.
More info: 5 Best Ski Resorts in Hokkaido
21. Drift Ice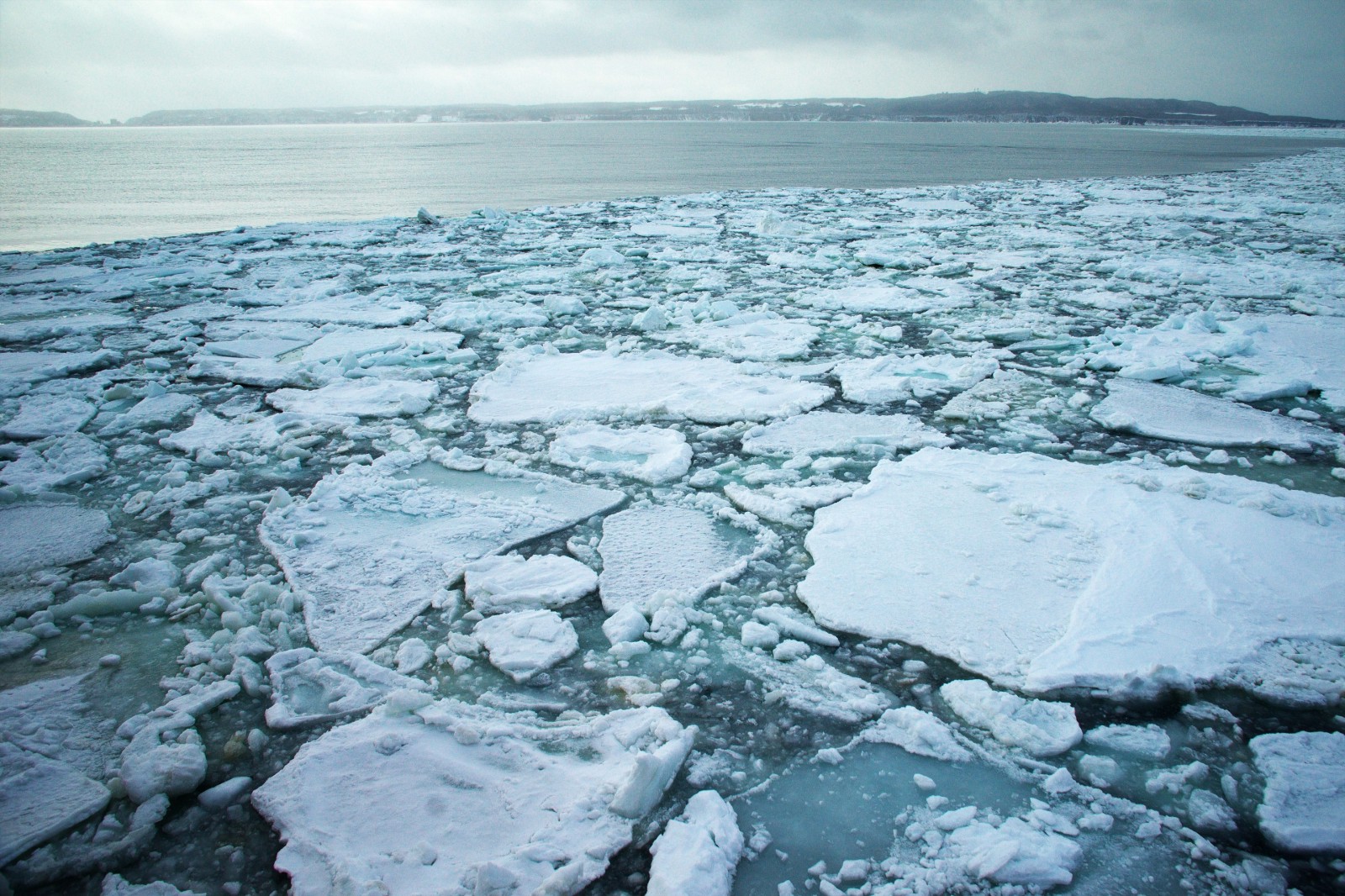 Drift Ice (Ryuhyo) is one of the most spectacular winter phenomena, which can be only seen at a few places in the whole world such as the Arctic Ocean and the Southern Ocean, and the Sea of Okhotsk in the eastern part of Hokkaido is the only place you can see the dynamic view of drift ice in Japan.
There are two sightseeing ships operate in Hokkaido during winter: Garinko from Monbetsu City and Aurora from Abashiri City, both can take passengers to the frozen open sea through drift ice. Take the most exciting winter voyage 😉
22. Shikaribetsu Kotan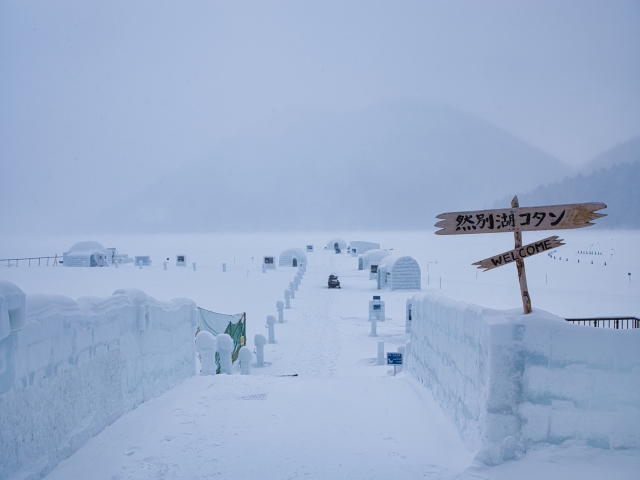 Shikaribetsu Kotan (然別コタン) is a special event featuring an ice and snow made village during winter. The festival takes place at Lake Shikaribetsu, Shikaoi Town. Various kinds of snow and ice attractions and activities are available at the festival such as igloos, an ice bar, an ice theatre, a snow Onsen bath and light-ups at night.
More info: Lake Shikaribetsu Kotan: Ice Village in Hokkaido!
23. Food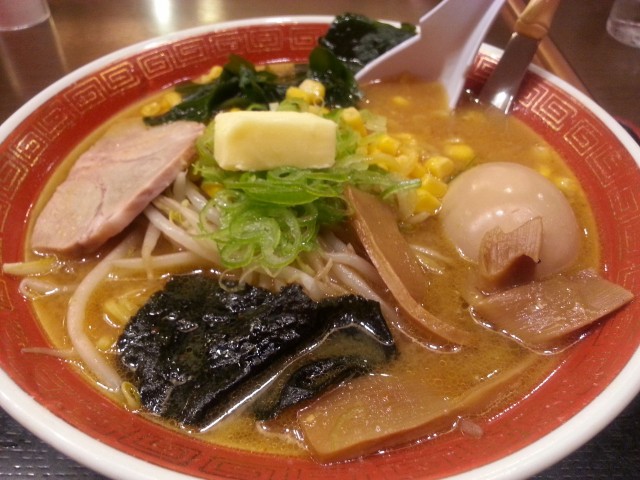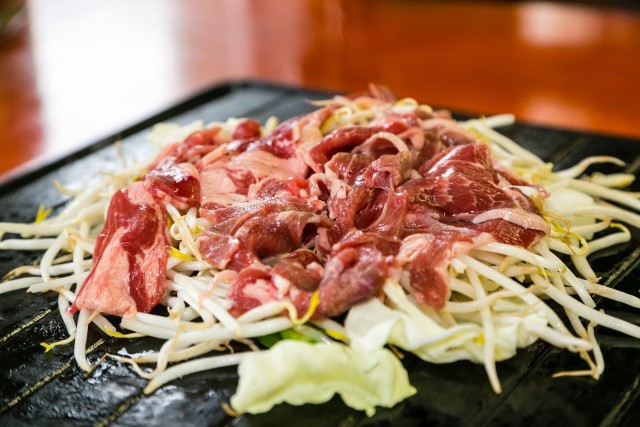 Hokkaido is definitely the biggest gourmet city in Japan. It's impossible to pick only one from their local specialties as the variety of Hokkaido's local food is just as huge as the land.
As all we know, the best thing about Hokkaido is seafood. Great fresh seafood dishes are sold at markets in almost every cities apart from central area of Hokkaido. Also Hokkaido consume a lot of lamb meat comparing to other prefectures. Jingisukan is one of the best known dishes in Hokkaido, which is grill lamb with vegetables on a special iron plate. Ramen is also very popular dish in Hokkaido and many cities has their own local ramens. When in Sapporo, try their Sapporo miso Ramen.
Central Hokkaido such as Furano and Biei, is best known for local vegetable, diary products, pork and rice. The most famous fruit in Hokkaido is melon from Yubari city called Yubari Melon which is extremely sweets. Soft serve ice cream with rich fresh milk is also a popular dessert from local. When in Hokkaido, I bet you'd never go hungry!
Related article: 5 Must-Try Hokkaido Foods!
24. Souvenirs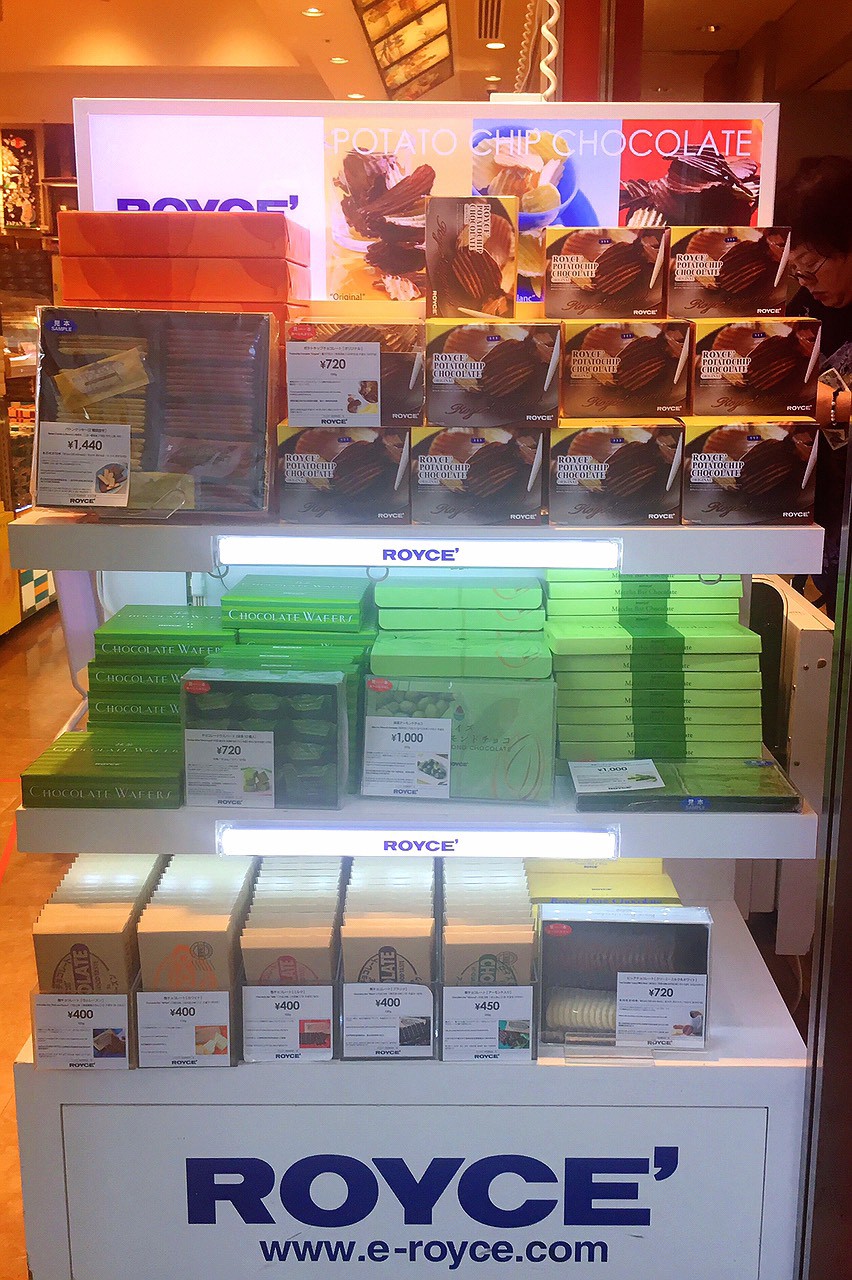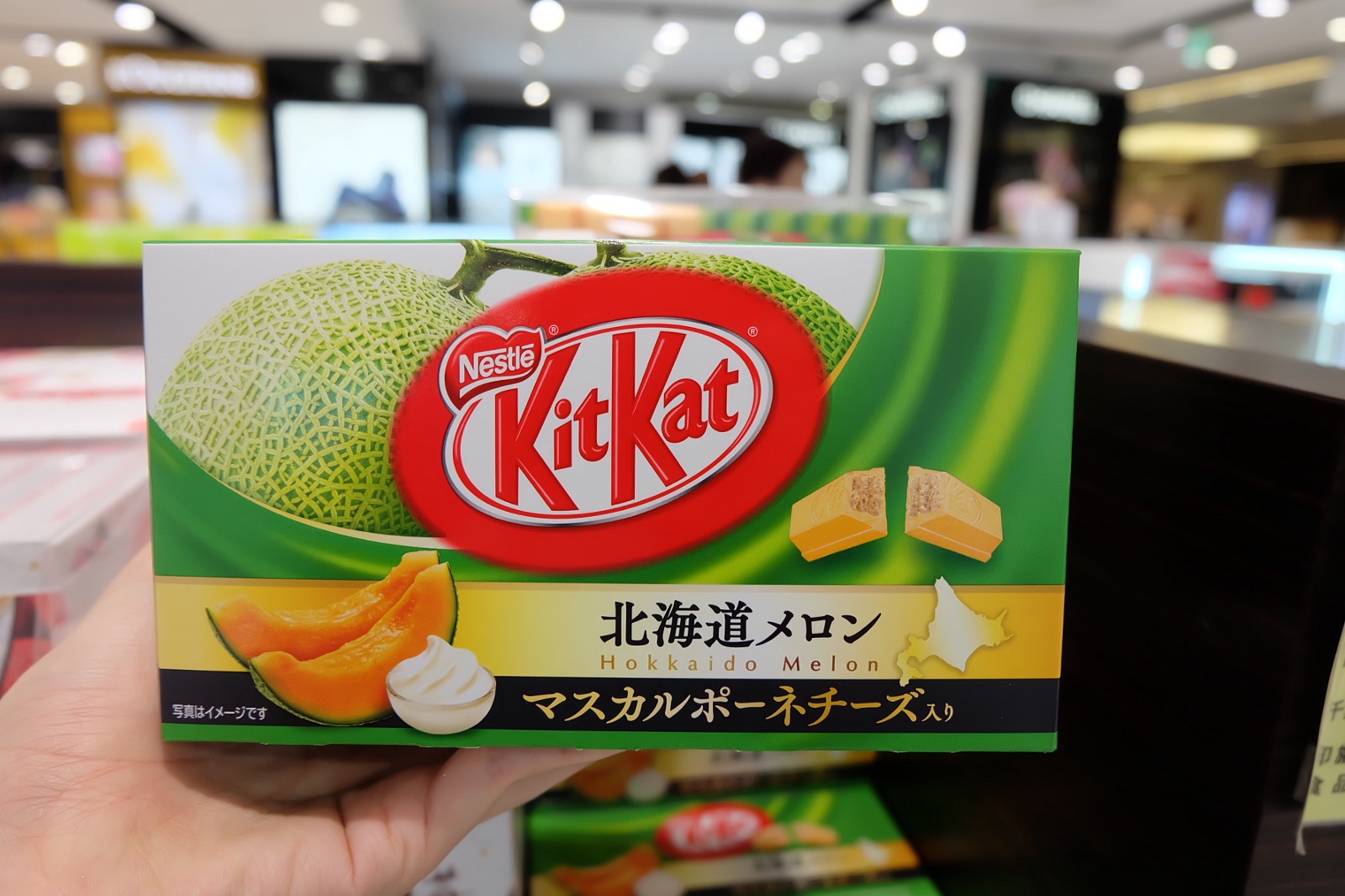 As much as enjoying Hokkaido's delicious local food, make sure to take some of them home. Numbers of sweets and dessert companies are based in Hokkaido, and their products are very popular for souvenirs. The most popular confectioners are the chocolate maker, Royce' and the long-established Rokkatei, who creates sweets with local ingredients.
More info: What to Buy in Hokkaido
25. New Chitose Airport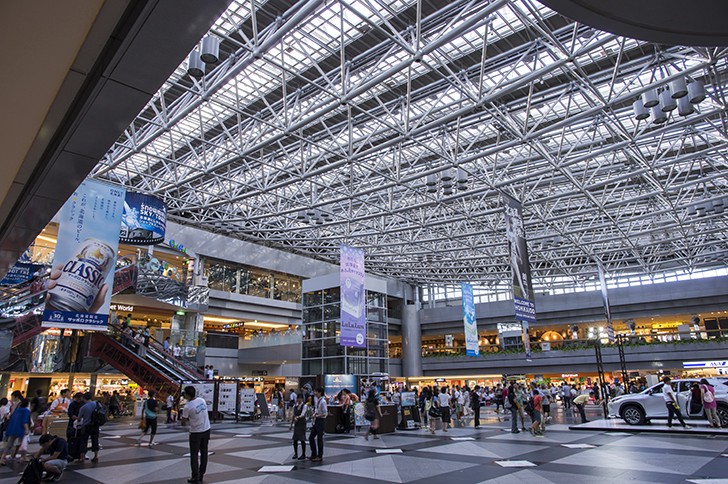 New Chitose Airport is the main transportation hub in Hokkaido that connects Hokkaido and numerous cities by numbers of domestic and international flights. New Chitose Airport is not dedicated to air service, but it's a wonderful place for shopping and eat-out. The large terminals at the airport house hundreds of shops, restaurants and cafes serving Hokkaido's delicious local dishes, desserts and souvenirs, and you can spend 2–3 hours easily.
In case you have forgot to buy souvenirs during the trip, New Chitose Airport offers an amazing "last minute" shopping! Check out the links below for the popular places to dine and items to shop at New Chitose Airport.
Related articles:
Best Restaurants and Cafes at New Chitose Airport
Must Try Sweets at New Chitose Airport, Hokkaido
▽ Check more Bucket Lists in other popular areas in Japan▽
▶️30 Best Things to Do in Japan
▶︎Top Things to Do in Tokyo
▶︎Top Things to Do in Kyoto
▶︎Top Things to Do in Osaka
▶︎Top Things to Do around Mt Fuji
▶︎Top Things to Do in Okinawa
▶︎Top Things to Do in Western Japan
If you are planning your trip to Hokkaido soon, take a look at these articles below, suggesting travel itineraries in Hokkaido with the best highlights and how to get around!
▽Related Articles▽
▼Editor's Pick▼
---