30 Best Things to Do in Osaka
What to Do in Osaka: Bucket List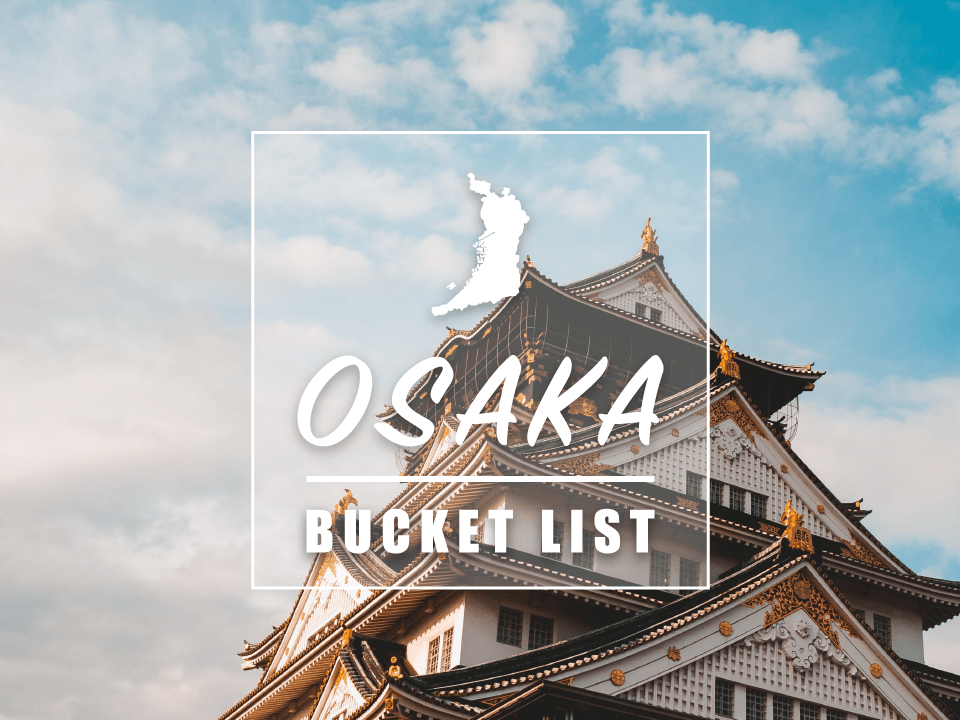 Osaka is the capital city of Western Japan, and the second largest metropolitan city in Japan after Tokyo. It's one of the most popular tourist destinations in Japan that attracts visitors from all around the world. Together with Tokyo and Kyoto, Osaka is one of three must-visit cities in Japan for every visitors to Japan.
There are countless tourist attractions in Osaka including delicious local food, trendy shopping streets, bustling districts lit by neon lights, modern skyscraper, the world's greatest amusement park, and more. The unique culture and friendly locals are also two attractive points that add a distinctive character to the city like no other.
If you are planning your first visit to Osaka and wondering about the best things to do, see and experience in Osaka, please check out this Osaka Bucket List! The list includes 30 best things to do in Osaka from classic tourist attractions to trendy places that can help you to plan a perfect trip in Osaka!
In addition to the classic things to do in Osaka introduced below, the following article also recommends new tourist sites and cool accommodations just opening in 2023. The popular Universal Studio Japan offers the newest attractions collaborating with the hottest anime. There are various seasonal events you can experience only in 2023. If you're planning to visit Osaka this year or want to keep up with the latest trends, be sure to check out such unique information for 2023. Information for Osaka in 2024 is also included for those planning for next year.
▶️11 Best Things to Do in Osaka 2023
*Please note that this article contains affiliate links.
---
1. Experience the thrill of rides and attractions at Universal Studios Japan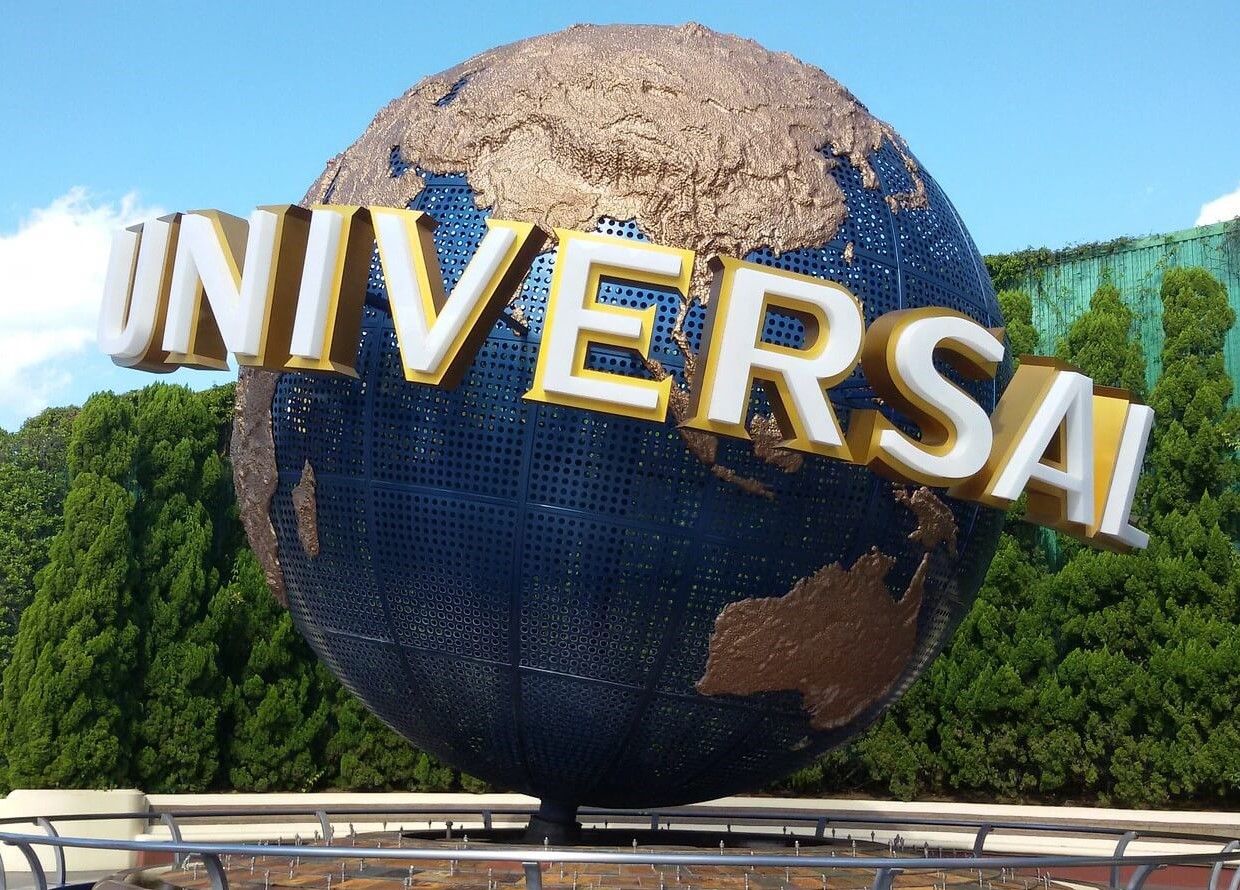 Visiting Universal Studios Japan (USJ) is one of the best things to do in Osaka for both couples and families. It is the most visited theme park in Japan along with Tokyo Disney Resort (Tokyo Disneyland and DisneySea). USJ offers numbers of fun and thrilling attractions with themes of popular movies and characters such as Spiderman, Jurassic Park, JAWS, Harry Potter and Minions. There have been also lots of collaborations with popular anime and manga lately.
<< Book your Universal Studios Japan Osaka e-tickets here! >>
The park is divided in 10 different zones of Hollywood, New York, San Francisco, Jurassic Park, Waterworld, Amity Village, Universal Wonderland, Minion Park, The Wizarding World of Harry Potter and Nintendo World. Seasonal events and limited-time attractions are also available at the park through the year such as Halloween and Christmas.
Besides attractions, Universal Studios Japan merchandise collections are hugely popular among visitors. You can find limited products of popular characters like Minions, Sesame Street, Hello Kitty and more! There are also cute character themed food and drinks available at the park.
Website: https://www.usj.co.jp/web/en/us
2. Explore the vibrant streets and delicious food of Dotonbori
Dotonbori (道頓堀) is Osaka's most touristic neighbourhood located in Minami area. The energetic and vibrant district is famous for billboards and shop displays with neon lights such as Glico Running Man and the moving gigantic crab.
Dotonbori is a popular area to dine out as numerous restaurants are located within the area. As a center of entertainment in Osaka, the district offers numbers of spots for sightseeing, shopping, food, attractions, etc.. that you will never be bored!
Do you want to explore the neighbourhood of Dotonbori deeper?? You won't miss the best bits of Dotonbori with "Osaka Local Foodie Tour in Dotonbori and Shinsekai". This popular walking tour introduces a variety of local specialties in both Dotonbori and Shinsekai.
3. Indulge in the local cuisine of Osaka, known for its delicious and unique flavors
Local food is definitely a top attraction in Osaka. Some of Osaka's local dishes are nation's favourite such as Takoyaki (Octopus Balls), Okonomiyaki (Japanese savory pancakes), Ikayaki (squid pancake) and Kushi Katsu (deep-fried skewered meat and vegetables). At local streets of Osaka, you can find many food stalls offering authentic taste of local with inexpensive prices. When in Osaka, you may never have enough time to try all the delicious local food!
Although Osaka is best-known for affordable and local friendly regional dishes, if you wish to have a high-end dining experience in Japan, Osaka is also one of the best cities. Some of Japan's top-rated restaurants are located in Osaka including fine Sushi restaurants and Michelin starred restaurants.
Check out the list of the best restaurants in Osaka ▶ 10 Best Restaurants in Osaka
Another great way to explore the glorious Osaka food culture is joining in a cooking classe hosted by local teachers! Japanese cooking class has been one of the top tourist attractions in the country in recent years as you can experience the authentic food culture through the class as well as have a quality time with locals. Also, you can take the recipes at the end of the class so you can cook the dishes for your friends and family back home.
There are various kinds of cooking classes available in Osaka today such as the classic Sushi making, trending Ramen making, authentic home cooking dishes like Udon noodle and Gyoza dumplings, making unique character Bento box, and let's not to forget Osaka signatures such as Takoyaki (octopus balls) and Okonomiyaki (savory pancake).
See the link below for more cooking classes available in Osaka today!
▶ Book Online: Best Osaka Cooking Classes
4. Marvel at the beauty and history of Osaka Castle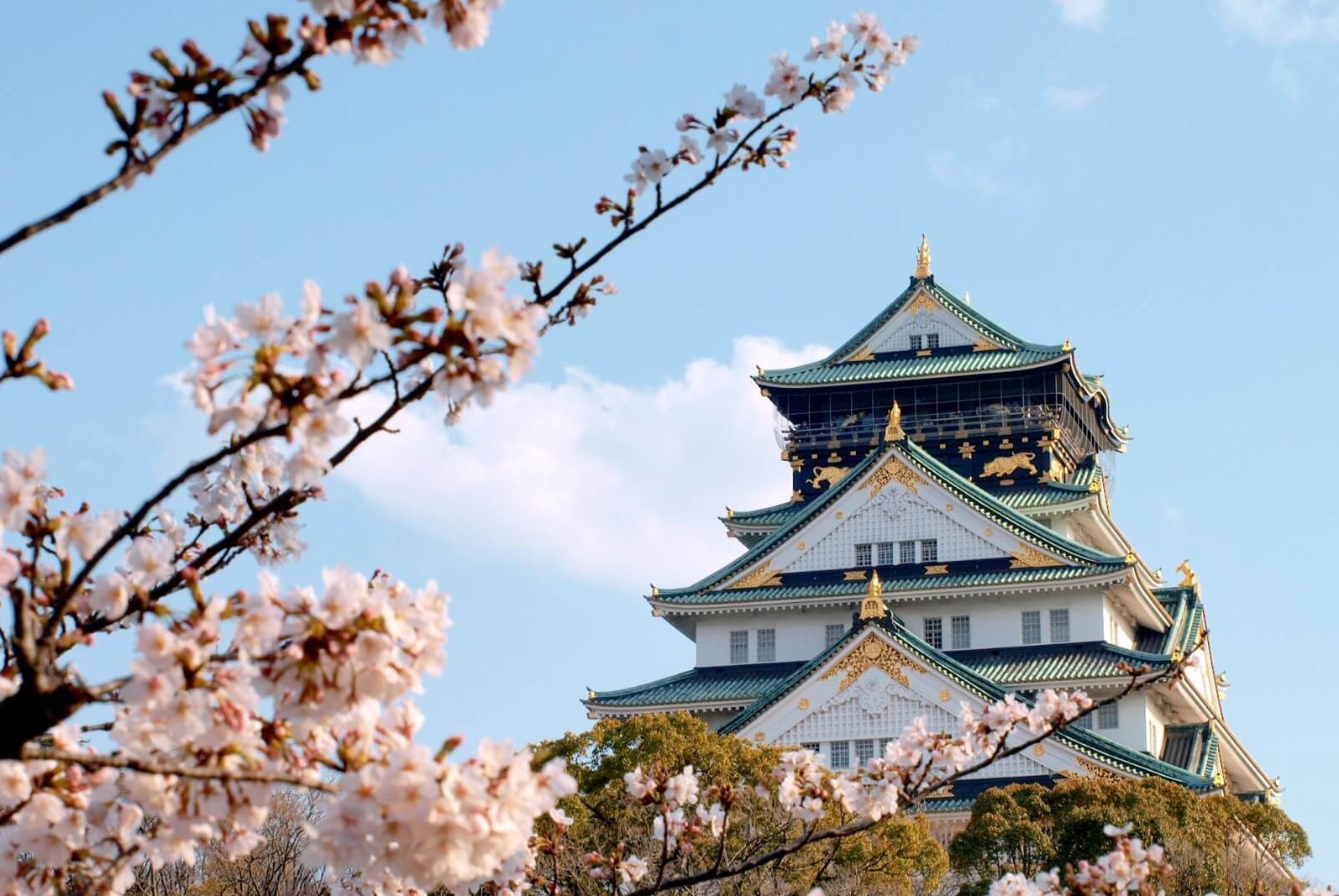 Osaka Castle(大阪城) is a symbol of Osaka and one of the greatest castles in Japan. Osaka Castle is an important historic monument that represents the great history of Azuchi-Momoyama period during the sixteenth century. The castle was built in 1583 by the order of Hideyoshi Toyotomi, the one of the most famous unifying warlords of Japanese history. The castle is located within the Osaka Castle Park, and it's a popular place to visit especially during cherry blossom season.
Cycle around Osaka Castle and feel the breeze! "Osaka Bike Tour to the Neighborhoods of Osaka Castle" is the unique way to explore the neighbourhood of Osaka, and perfect for active/fit travellers! And of course, the tour includes Osaka's best street food "Takoyaki" for snack 🙂
Click the link below to find out more details about the tour! Booking is now available with discount!
▶ Book Online: 3-Hour Osaka Highlights Bike Tour
5. Discover the wonders of marine life at Osaka Aquarium Kaiyukan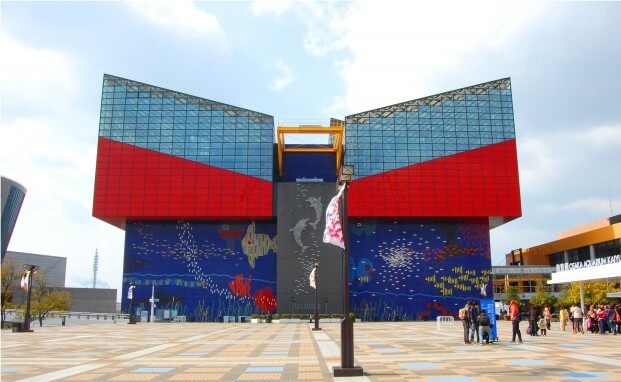 Kaiyukan (海遊館) is one of the biggest aquariums in the world, displaying over 500 kinds of different marine life such as dolphins, penguins, sea lions and more. It's located in the Tempozan Harbor Village of Osaka's bay area (not far from Universal Studios Japan).
The walk-in aquarium owns 15 fish tanks in total including the one with 34m x 9m that holds a variety of fish including manta rays and 2 whale sharks swimming freely. The new interactive exhibition opened in 2013 that allows visitors to see the animals up close and touch some of them.
▶ Book e-tickets to Kaiyukan Aquarium!
6. Enjoy panoramic views of Osaka from the Tempozan Ferris Wheel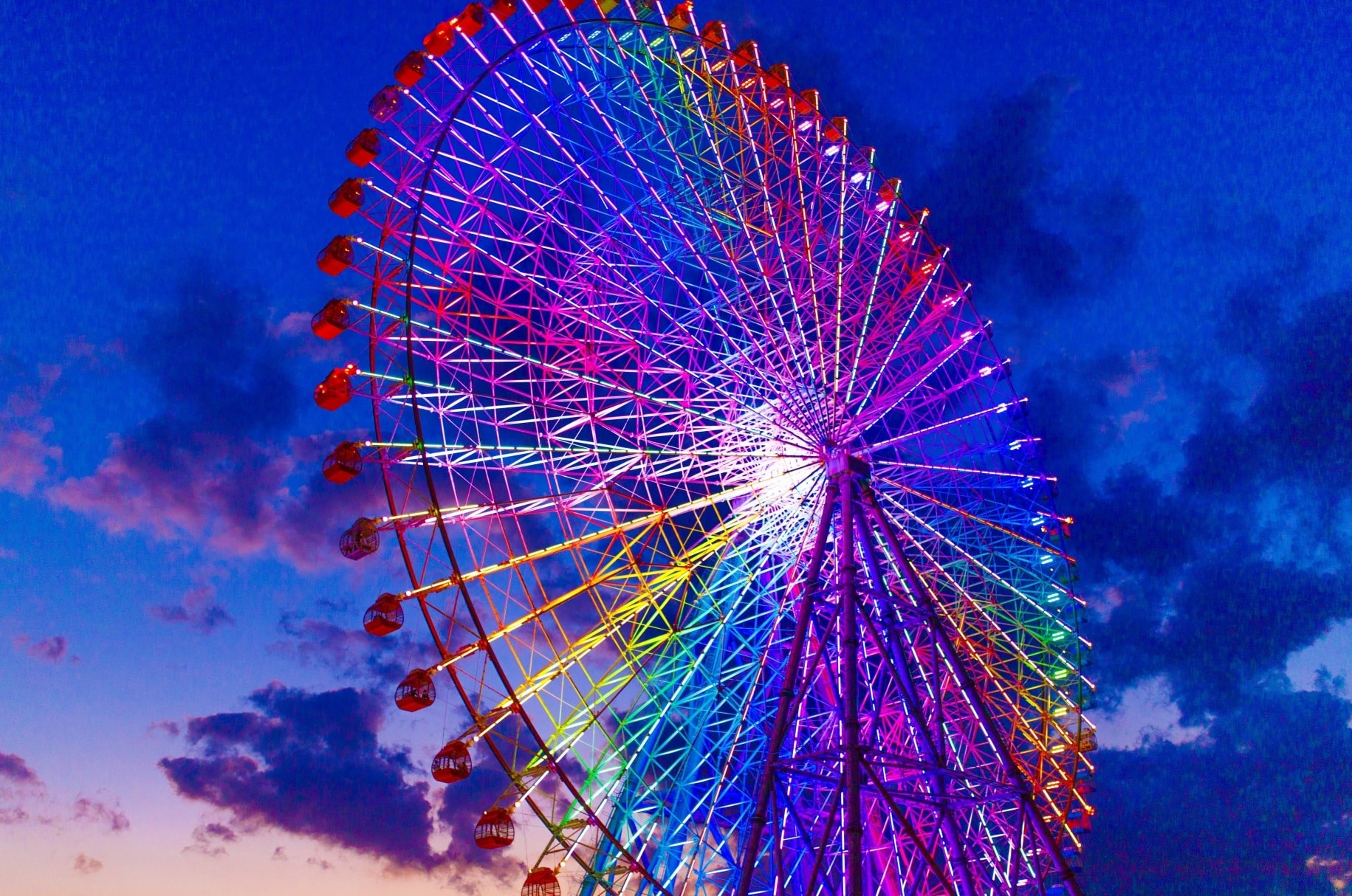 The Tempozan Ferris Wheel (天保山大観覧車) is one of the largest Ferris wheels in Japan (height of 112.5 m (369 ft) and diameter of 100 m). It's located at Tempozan Harbor Village, next to the Kaiyukan Aquarium. When the visibility is good, you can gaze the view of Osaka City and surroundings including Mt Ikoma, Akashi Kaikyo Bridge, Kansai Airport and Rokko Mountain. The Ferris wheel is also popular to visit at night as it's lit-up by colourful LED lights after dark.
7. Immerse yourself in the retro atmosphere of Shinsekai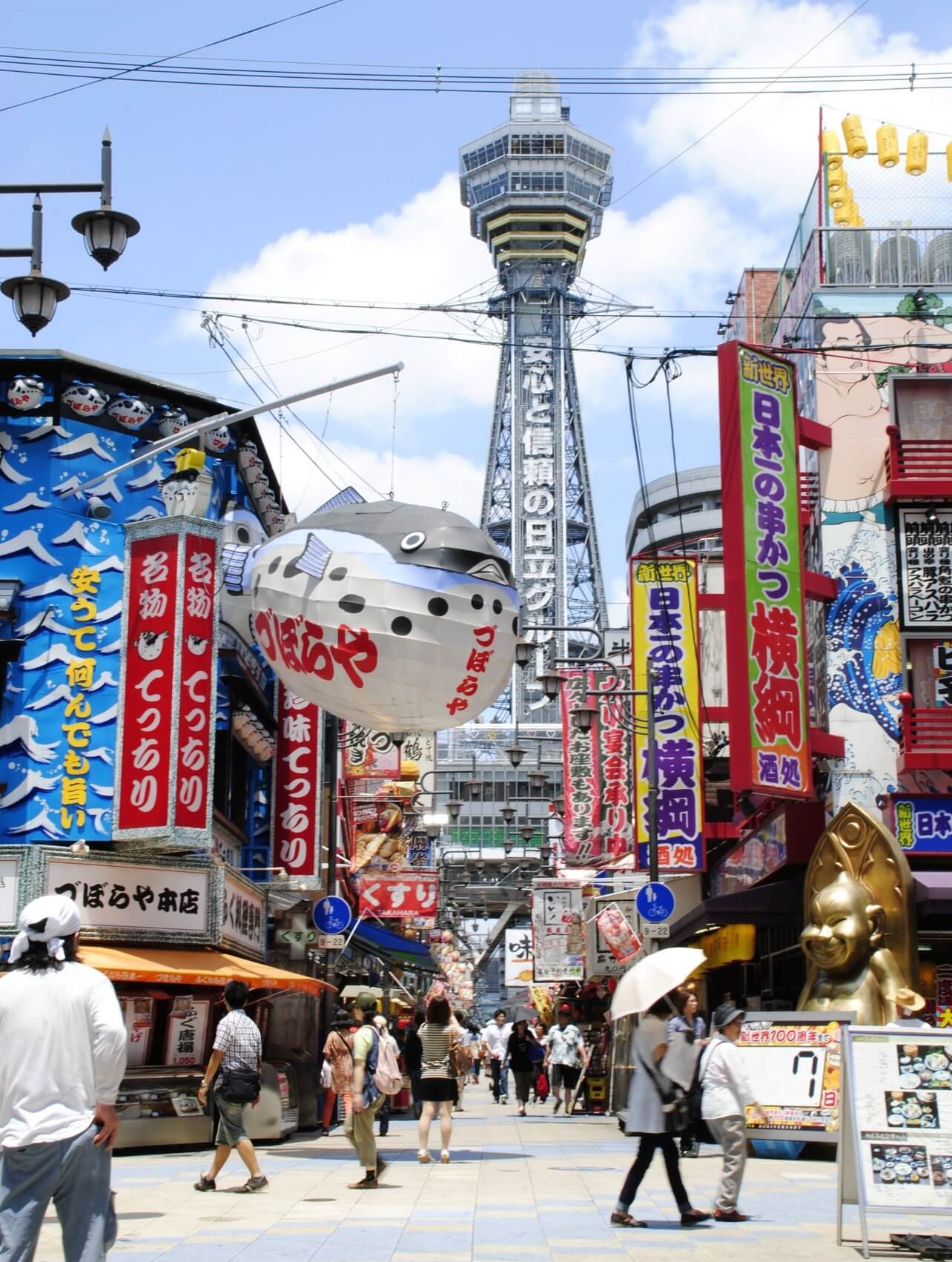 Shinsekai (新世界) is one of the most unique and attractive district in Osaka where you can feel the real vibe of old Osaka. It's an old downtown area and the nostalgic, post-war atmosphere strongly remains there. The streets of Shinsekai are filled with colourful and retro shop displays which makes the district one of the most popular photo spots in Osaka. The symbol of Shinsekai, Tsutenkaku Tower was build in 1912 resembling the Eiffel Tower in Paris, and it's an unmissable place in Osaka to enjoy the overlook view of this charming neighbourhoods and the central city from its observation deck.
8. Shop for trendy fashion in the trendy district of Shinsaibashi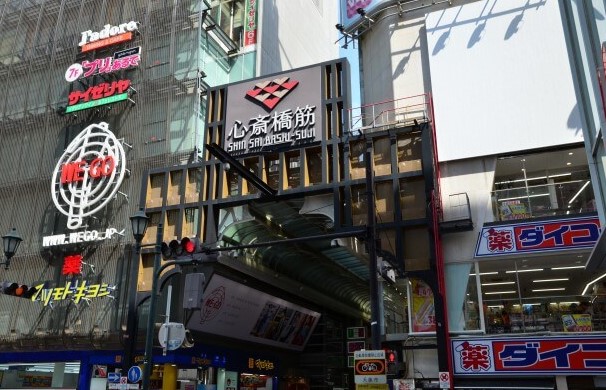 Shinsakbashi (心斎橋) is the best district for shopping in Osaka. From luxury brands to fast fashion retailers, there are numbers of shopping malls and boutiques gathering within the area. Shinsaibashi-suji is the famous shopping arcade which is 600m long and consists of hundreds of shops from small boutiques to large departments stores. There are not only clothing stores, but also a wide variety of shops in this massive shopping arcade such as drugstores, variety shops, restaurants, cafes and more. It's the place to shop till you drop in Osaka!
9. Discover the diverse culture of America Mura (American Village)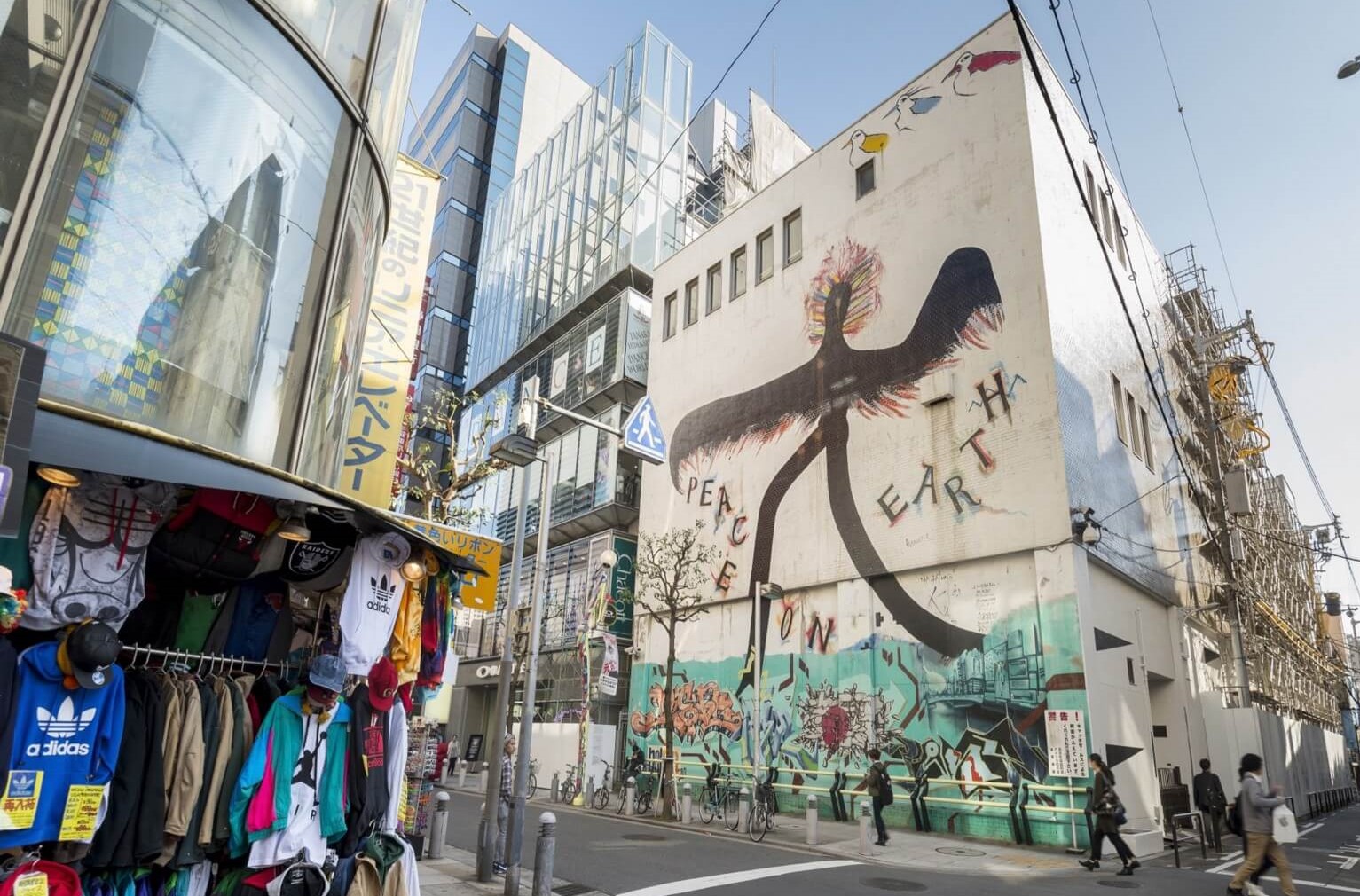 Exploring America Mura or American Village (アメリカ村) is among the premier things to do in Osaka. It is known as the center of young culture in the city, often compared with Harajuku district in Tokyo. Numbers of trendy and fashionable shops, boutiques, cafes and restaurants are located within this area. If you are into things like Japanese street fashion, vintage clothes and trendy street snacks, this is the area you should visit in town.
10. Marvel at the stunning architecture of Umeda Sky Building
Umeda Sky Building (梅田スカイビル) is a high rise building with a spectacular observation deck in the Kita district in Osaka, near Osaka and Umeda Stations. It's an Osaka travel recommendation to see one the most applauded architectures in the world for its unique shape and structure. The observatory called "Kuchu Teien"(means The Floating Garden) is situated at 173 m high and 360° panoramic view of the city can be enjoyed at an open-air deck. You can enjoy the spectacular night view of Osaka.
▶ Umeda Sky Building Floating Garden Observatory Tickets
11. Experience beachfront fun and relaxation at the spacious Sennan Long Park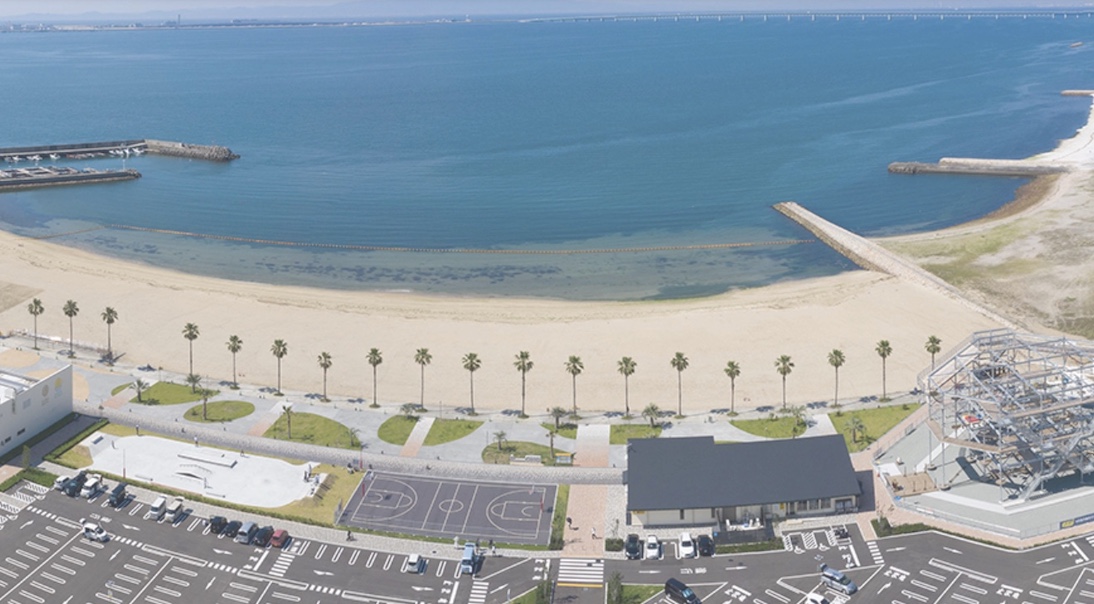 Sennan Long Park (泉南ロングパーク), which is also known as Sennan Rinku Park, opened near Kansai International Airport in 2020 as a modern nature spot in Osaka. It is bordered by Sennan Marble Beach and Tarui Southern Beach, which are listed on the 100 best sunset spots in Japan. The tropical beach park is divided into four areas: Activity Area for sports, Community Area for BBQ and restaurants, Marché Area for fresh seafoods from Okadaura Fishing Port and Glamping Area for staying in the luxury villas. It is especially recommended to visit it to enjoy nature even in the city if you use the Osaka's largest airport.
Map: https://goo.gl/maps/jLb5bmsRqsHgKaU87
12. Discover the unique Namba Yasaka Shrine, featuring a massive lion head shaped statue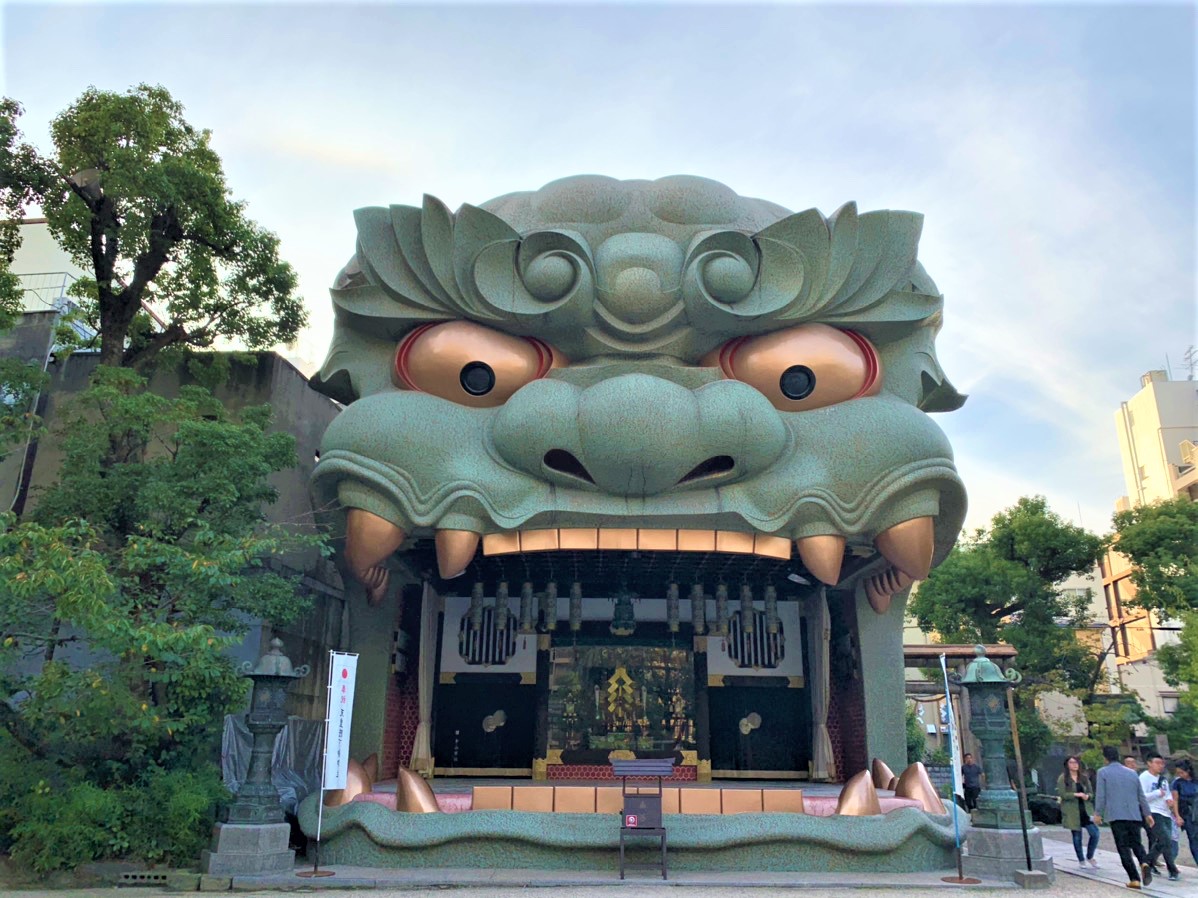 One of the most unique and photo-worthy shrines in Japan, Namba Yasaka Shrine (難波八阪神社) is often called "the Lion Shrine" as it houses a massive lion head shaped statue. The 12 m high x 11 m wide statue has become a popular photo spot in Osaka in the past years.
Map: https://goo.gl/maps/HZoituDpuG6HGfmQA
13. Experience the tranquility and beauty of a traditional Japanese tea ceremony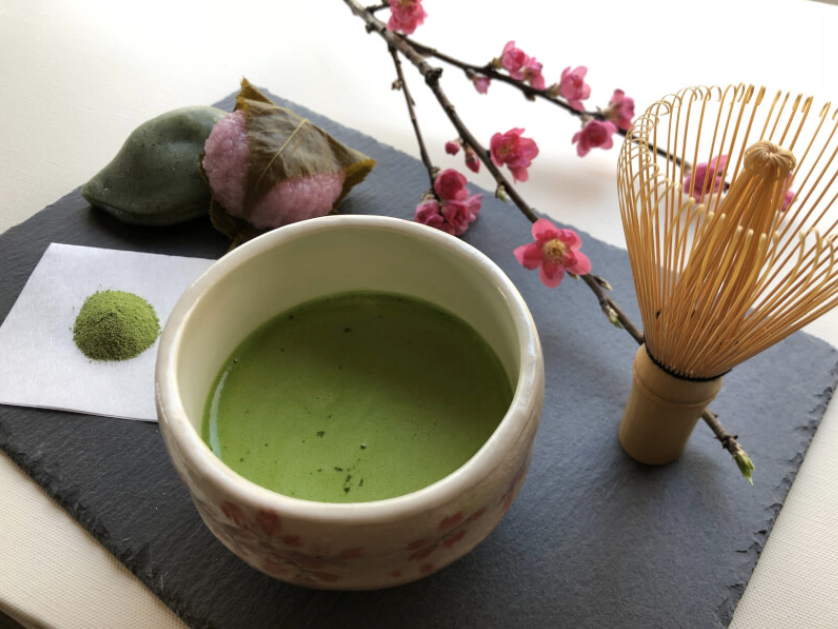 The Japanese Tea Ceremony Workshop provides an engaging induction to the traditional tea ceremony. This cultural activity dates back hundreds of years and is the most idealistic pastime of ancient Japan. You can experience tea ceremony for yourself, and even learn how to prepare your own perfect cup of matcha, through airKitchen tea ceremony classes in Osaka. There are many classes where you can both experience the tea ceremony and learn how to make wagashi, traditional Japanese confections enjoyed with green tea. Japanese hosts will guide you through the ritual in English, and you can even learn how to make other Japanese dishes as part of your experience!
See the link below for more tea ceremony classes available in Osaka today!
▶ Book Online: Best Osaka Tea Ceremony Classes
14. Hop between bars and enjoy the nightlife of Osaka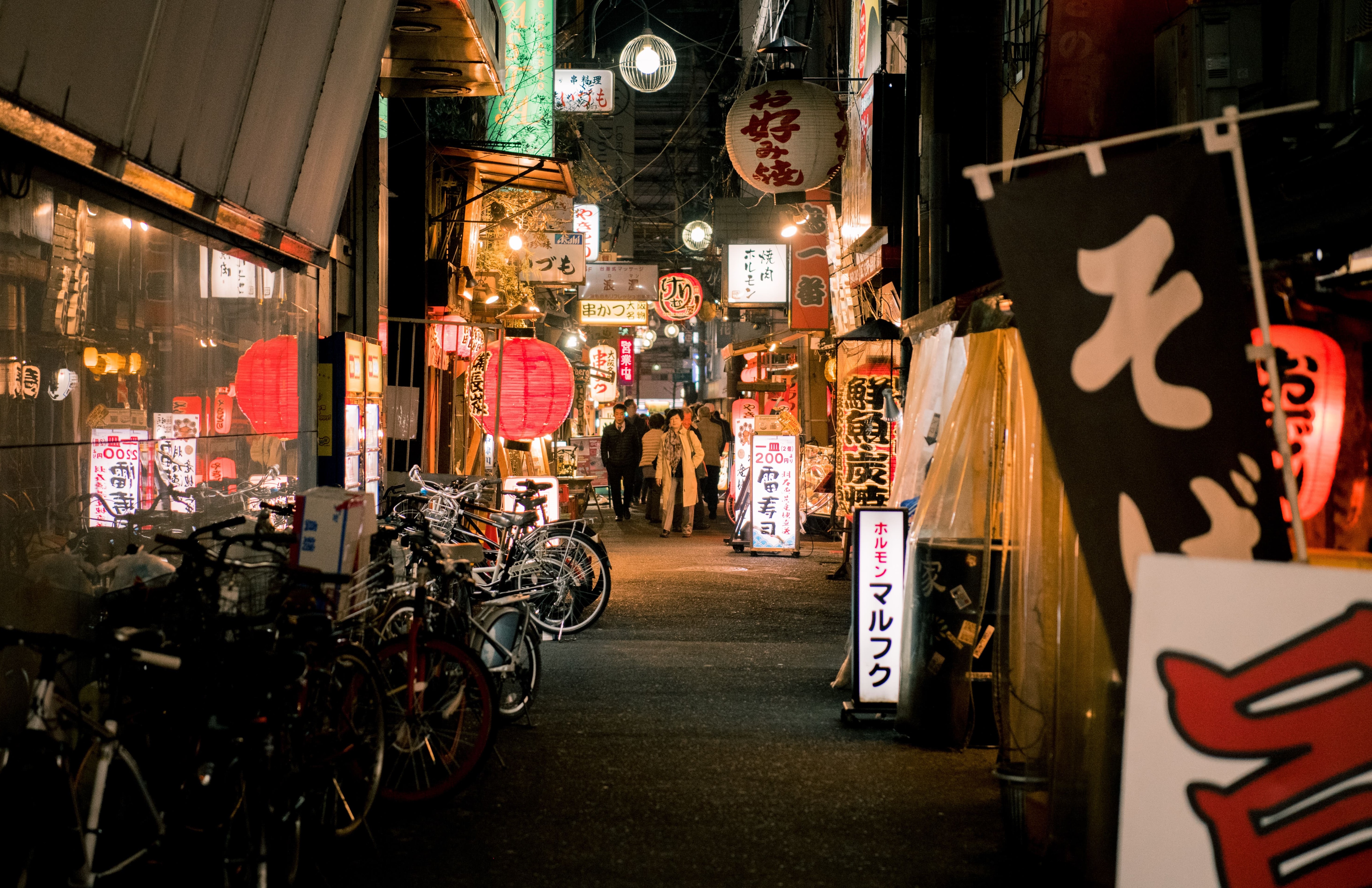 Osaka is one of the best cities in Japan when it comes to nightlife. To enjoy the city of Osaka fully, you should definitely do something really fun at night! There are several great drinking spots and Izakaya alleys in Osaka offering authentic and wonderful nightlife.
One of the greatest ways to explore the rich food culture of Osaka is joining a local food tour. Bar hopping is definitely the most recommended to experience the authentic nightlife in Osaka as there are numbers of hidden areas for drinking that are not on guidebooks.
If you want to try the best izakaya food and drink in Osaka at night, try this Osaka Bar Hopping Nightlife Tour. You'll have essential Osaka experiences with foods and drinks by pub crawling in local izakaya districts including Hozenji Yokocho Alley (法善寺横丁) , the old-fashioned drink alley near Dotonbori area.
15. teamLab Botanical Garden: Immerse yourself in the Digital Art Space
The digital art museums of teamLab have been taken the world by storm in recent years, and following the huge success with the two museums in Tokyo (teamLab Borderless and teamLab Planets), teamLab's new "permanent" venue has opened in Osaka recently.
The teamLab Botanical Garden Osaka is an open-air museum located at the botanical garden inside Nagai Park, one of the largest parks in Osaka with a space of 240,000 sqm. The botanical garden is open during the day and turns into the digital art museum once it gets dark. The teamLab Botanical Garden Osaka consists of 6 areas with various digital art works which interactively changing according to the behavior of nature and the presence of people. As the museum has been extremely popular since opening in 2022, it's recommended to buy tickets in advance!

▶ Book teamLab Botanical Garden Osaka Ticket
16. Take in the stunning views from the observation deck of Abeno Harukas
Abeno Harukas (あべのハルカス) is a multi-purpose commercial building opened in 2014, which consists of shops, restaurants, museum, hotel, office, etc. It's now one of the most popular landmarks in Osaka, and the tallest building in the city.
The 300 m tall skyscraper has the observatory "Harukas 300" on 58–60 floors, offering the panoramic view of Osaka City from glass-enclosed and open-air spaces, which is especially recommended to visit at night.
▶ Book e-tickets to Harukas 300 Observatory Now!
17. Delight in the flavors of Osaka's Kitchen at the vibrant Kuromon Market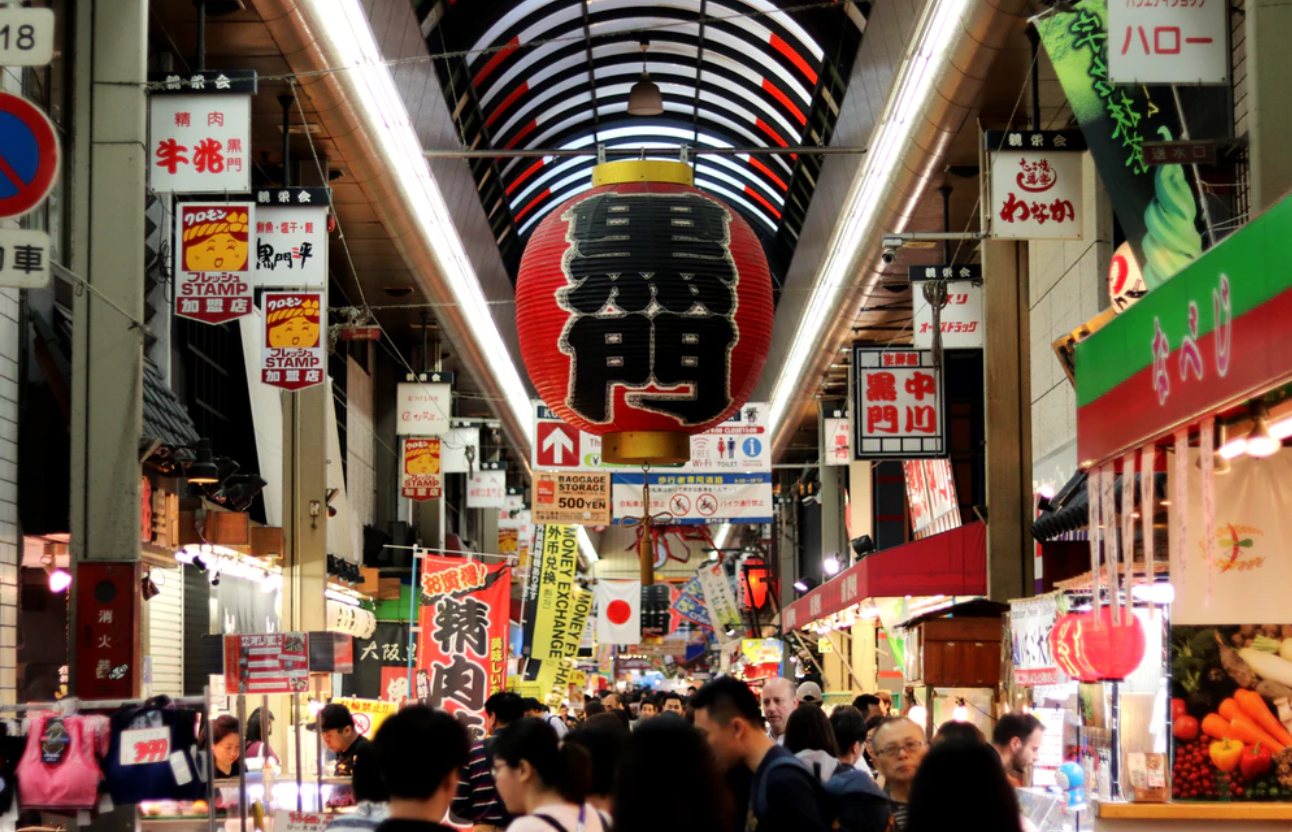 Kuromon Market or Kuromon Ichiba (黒門市場) is one of the largest markets in Western Japan that consists of 180 stores. The market has over 190 years history and it's known as "Osaka's Kitchen" as a huge variety of food products can be found at this market from fresh seafood to dried groceries.
Kuromon Market is always crowded by locals, and also many professional chefs come here to shop quality ingredients. It's also the best spot to enjoy authentic street foods of Osaka. If you wish to explore Osaka's food culture deeper, Kuromon Market is the right place to visit.
18. Visit the historic and revered Shitennoji Temple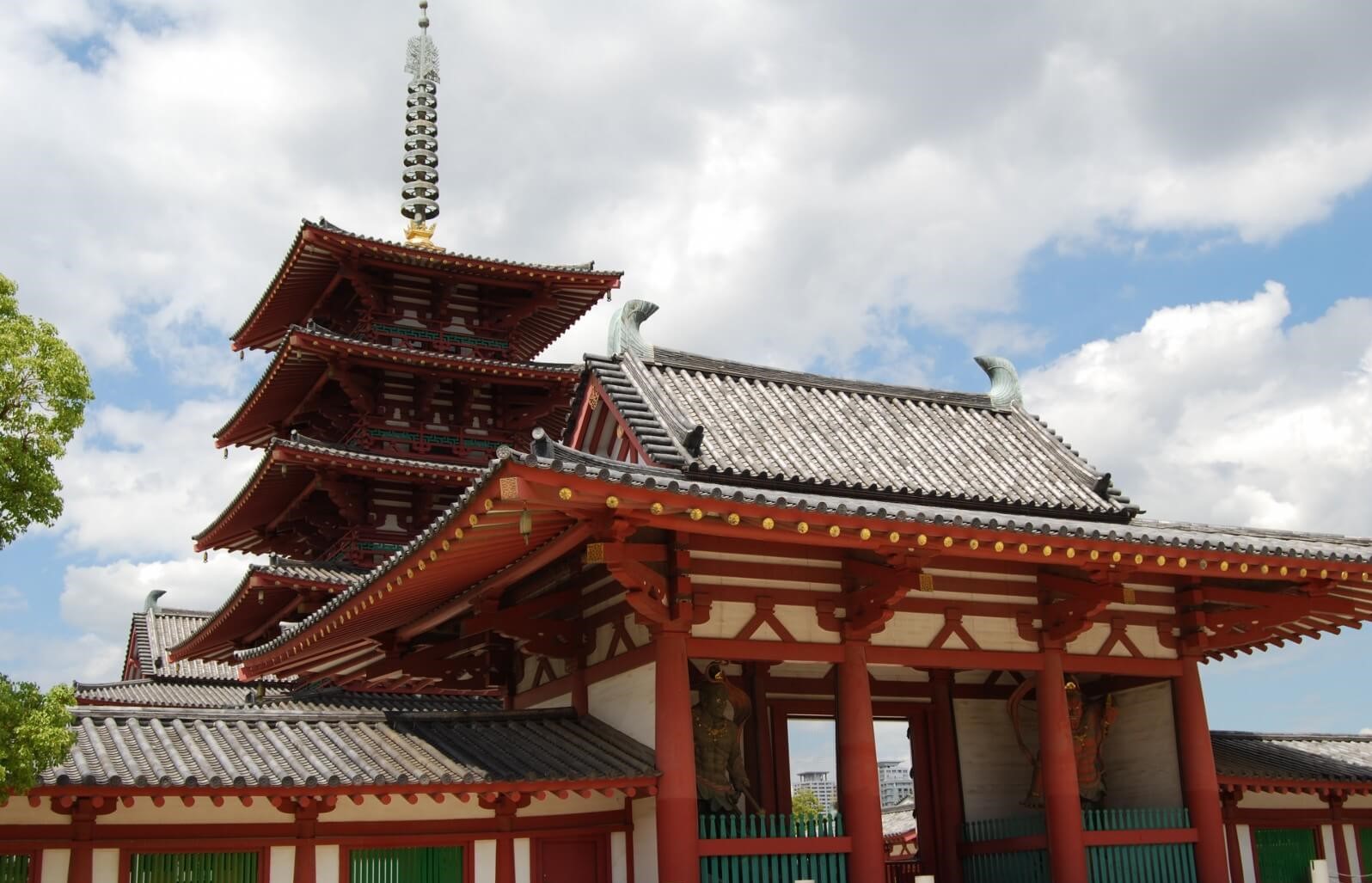 Shitennoji Temple (四天王寺) is one of the oldest temples existing in Japan today. It is said that the temple was founded by Prince Shotoku in 593 as the first Buddhist temple in the country although the temple buildings have been rebuilt over the centuries.
Shitennoji Temple owns a beautiful Japanese garden "Gokuraku-jodo Garden", and it's also home to numbers of national treasures and Important Cultural Properties.
19. Get up close with animals at Osaka Tennoji Zoo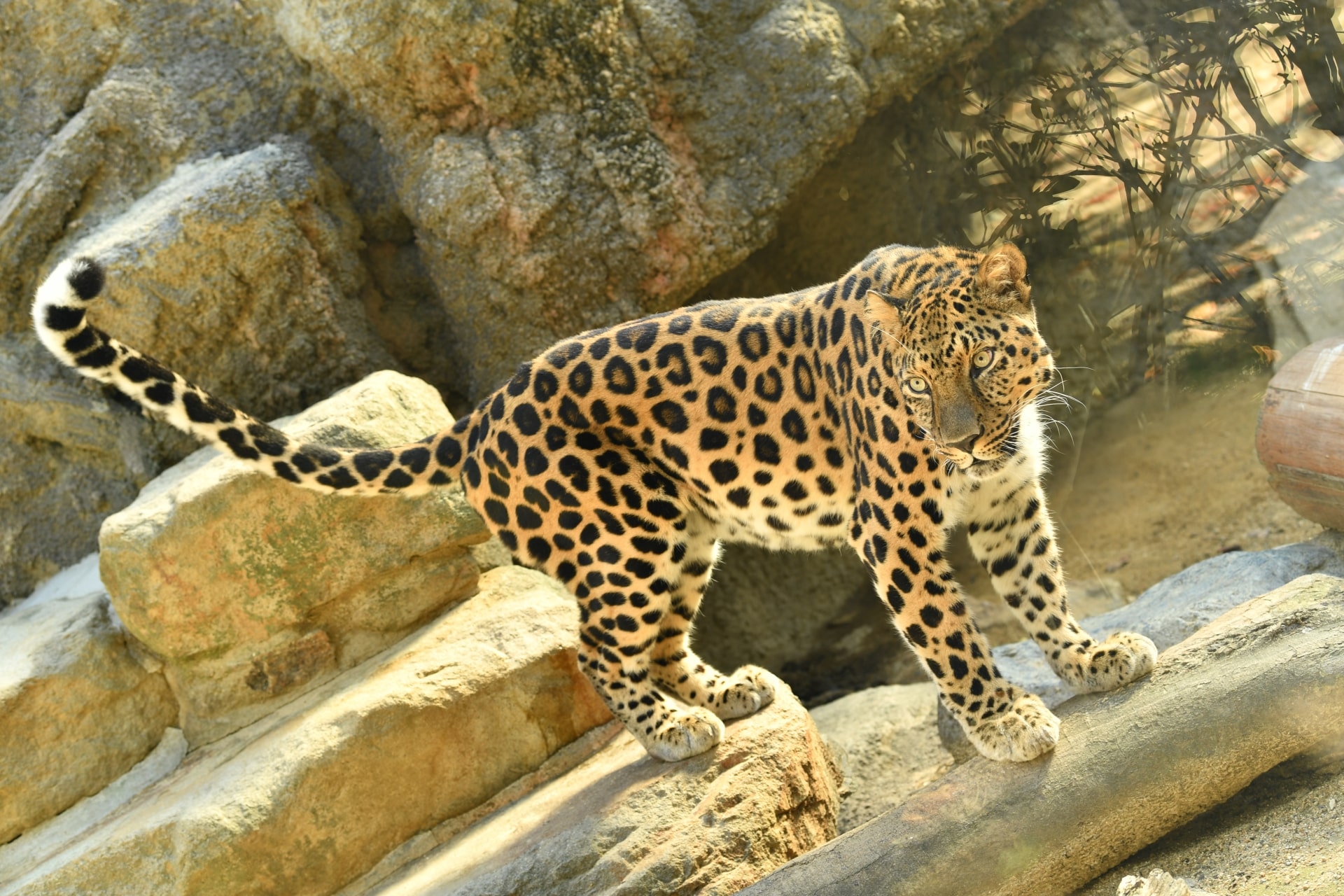 Tennoji is the Osaka's town famed for Osaka Tennoji Zoo (天王寺動物園), the venerable zoo with a long and distinguished history large zoo, in addition to the historical Shitennoji Temple. Osaka Tennoji Zoo, which is known as the third-oldest zoo in Japan, has been loved by both local inhabitants and tourists since it was opened in 1915. There are about 1,000 animals of about 200 species in the site which recreates natural habitats as far as possible. You can see hippopotamuses and lions in African Savanna Zone; deers and chimpanzees in Asian Tropical Rainforest Zone; polar bears and black swans in Aviary Zone.
Map: https://goo.gl/maps/iUW5yoEbCsc8cZQA7
20. Explore the beautiful gardens and exhibitions at Osaka Expo Park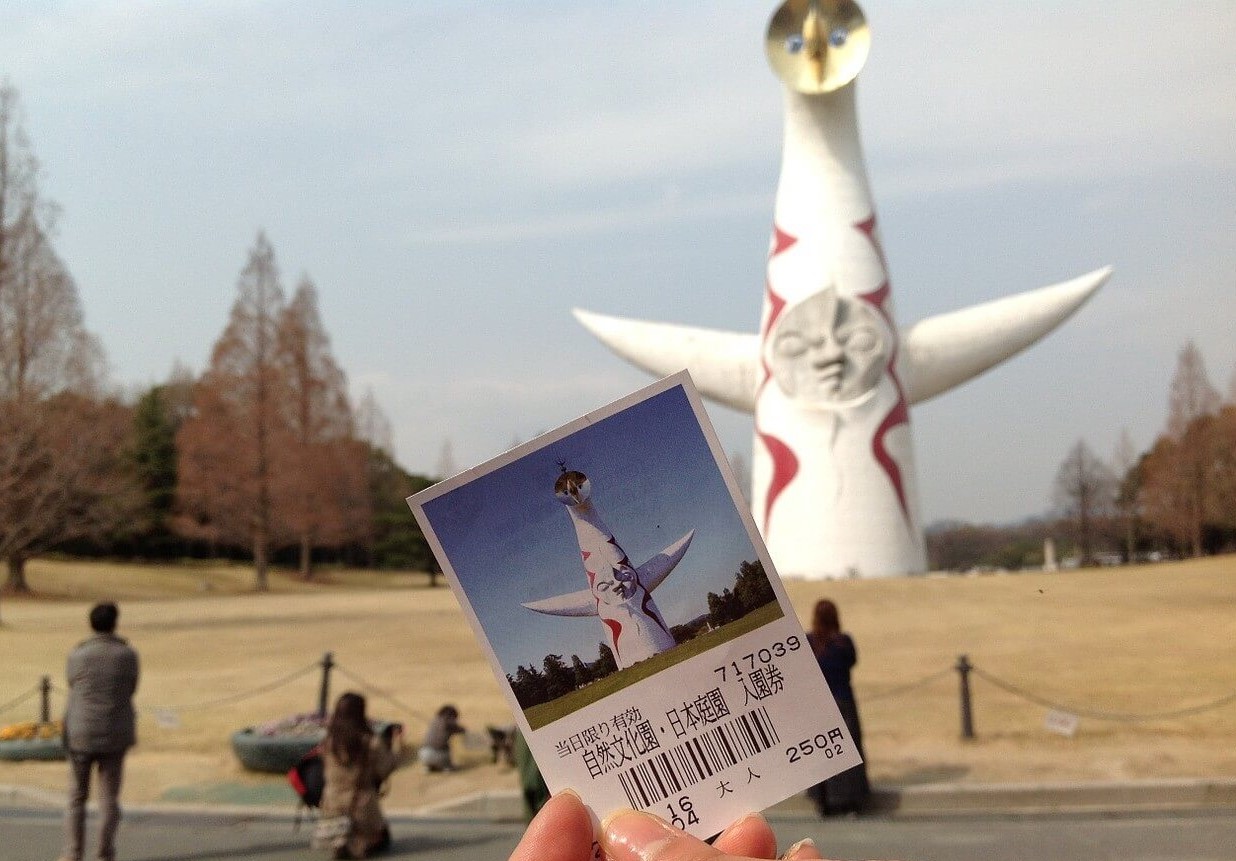 Osaka Expo Park (万博記念公園) is a large park located about 20 km away from the central area of Osaka. The park was originally founded as the site of Osaka Expo '70, and now it's a popular sightseeing spot. It's best known for the symbolic "the Tower of the Sun (太陽の塔)" created by the famous Japanese artist, Taro Okamoto.
Osaka Expo Park is especially popular during cherry blossoms and autumn leaves viewing seasons, and visitors can have a pleasant time in rich nature away from the bustling city.
21. Watch Baseball Games (Hanshin Tigers)
Watching a baseball game at Hanshin Koshien Stadium is one of exciting things to explore in Osaka, which is only 15 km away from central Osaka. Hanshin Tigers is a professional baseball team based in the stadium in Hyogo Prefecture, and hugely popular in Kansai Region. Tigers fans are said to be the most enthusiastic of whole Japanese baseball league teams. The baseball league runs annually from March to September, and numbers of exciting games can be watched at Hanshin Koshien Stadium. If you are a sports fan, it may be a great idea to watch the thrilling baseball game with the most energetic and passionated fans!
22. Embrace the thrill and adventure at Hirakata Park, a popular amusement destination in Osaka

Enjoying a day out at Hirakata Park (ひらかたパーク) is one of the best things for family and couples to visit in Osaka. Hirakata Park, founded in 1910, has the longest history in Japanese amusement parks while it has been more famous all over the country recently. There are a variety of attractions from exciting roller coasters to the colorful Ferris wheel as well as glaring illuminations lit up around winter. It's a recommended sightseeing destination to take a day trip, located in a north-easterly direction from the center of Osaka City.
Map: https://goo.gl/maps/yqAj9nMqJB7CuFgb9
▶ Book Kyoto-Osaka Sightseeing Pass with Hirakata Park Admission Ticket
23. Experience the excitement of go-karting on the streets of Osaka
Rental Go-Kart is one of the most popular and trending tourist activities in Japan today, and it's available at several cities including Osaka. It's the most unique and extraordinary way to explore the city by dressing up in your favourite character's costume and driving go-karts through the city with friends!
▶ Book Street Go Kart Experience by Akiba Kart Osaka!
24. Visit the Pokemon Cafe Osaka for a fun and playful dining experience
A brand new Pokemon Cafe Osaka has opened in autumn last year, which is the second Pokemon Cafe in Japan after Tokyo (the first one in Western Japan!) The cafe offers limited Pokemon themed food desserts and drinks. Pokemon Center DX Osaka has also opened along with the cafe, offering a large selection of Pokemon merchandise products. It's a new must-visit spot for every Pokemon fans in Japan!
25. Learn about the ancient history and culture of Osaka at Mozu Tombs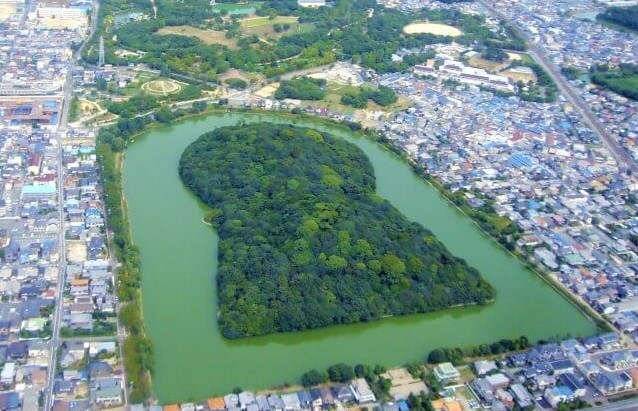 Mozu Tombs (百舌鳥古墳群), a group of ancient tombs in Sakai City, is one of the greatest places to visit in Osaka. The site has been designated as a UNESCO World Heritage Site in 2019. The tombs which are large mounds of earth, were built between the 3rd and the 6th century, and there used to be over 100 of them, yet only less than half of them remain today.
26. Hike to the picturesque Minoh Waterfall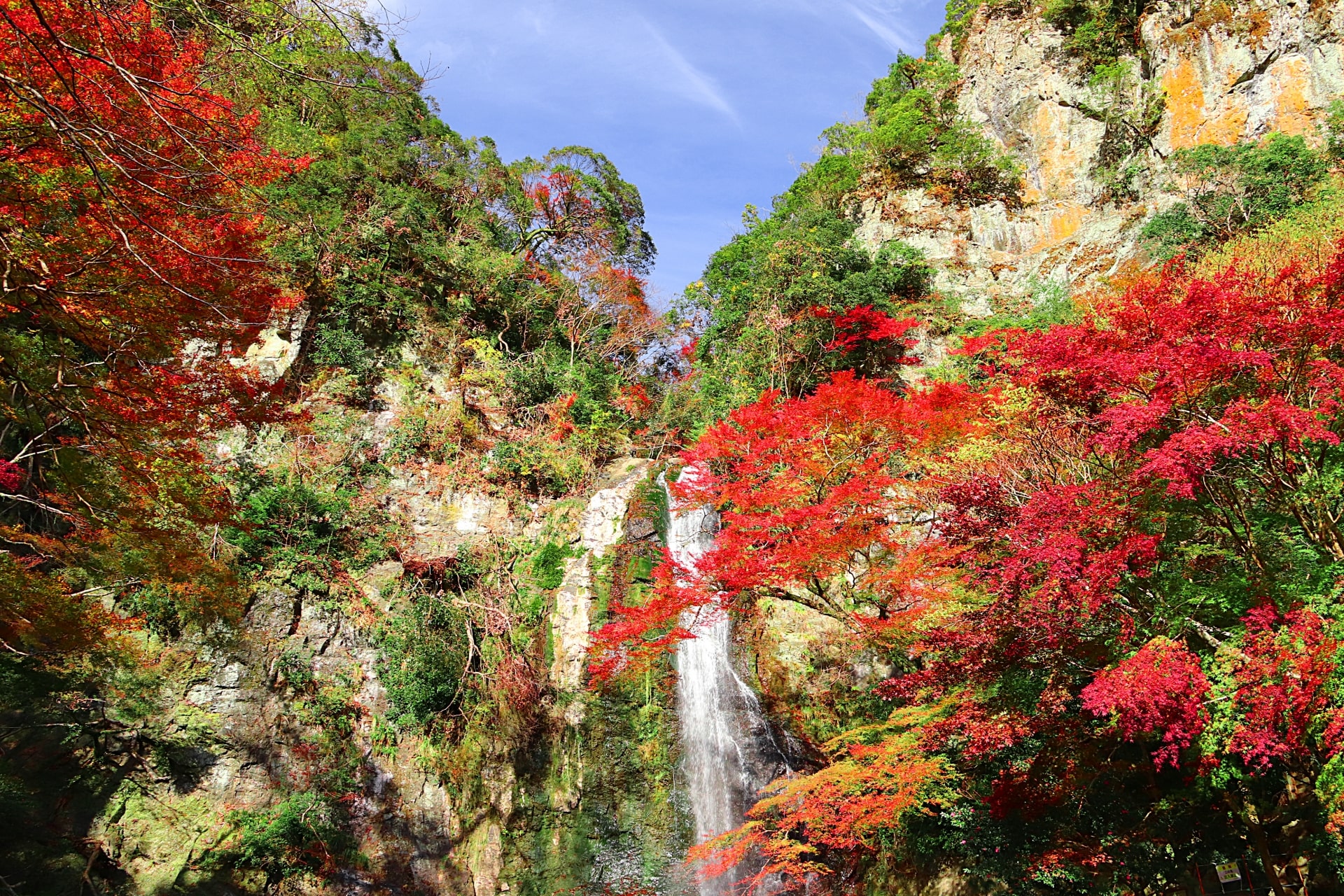 Minoh Waterfall (箕面大滝) with a height of 33 meters is a symbol of Minoh Park, located near Itami Airport (Osaka International Airport). It takes only half an hour to get from the center of Osaka City to Minoh Park by train, which conserves 83.8 hectares of forest. The large park is also known as a good spot to hike and see autumn leaves. You can view the great waterfall surrounded autumn-tinted trees in autumn.
Map: https://goo.gl/maps/3NC1bjff5JKQ9KyQ9
27. Uncover stunning autumn leaves and invigorating hikes at Hoshida Park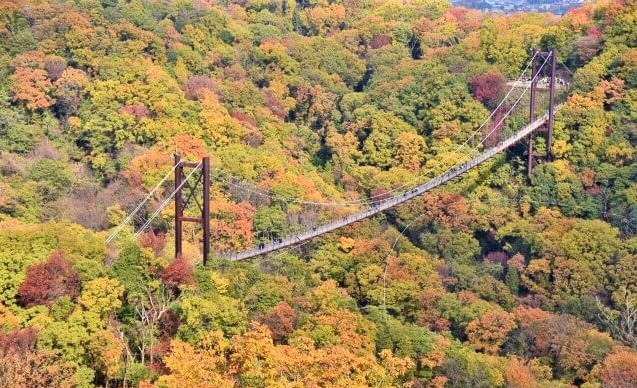 Hoshida Park (ほしだ園地) is a vast park located in Katano City, within the forest park (Osaka Fumin no Mori). It's one of the most popular hiking spots as well as autumn leaves viewing spots in Osaka Prefecture. The park is famous for a massive wooden suspension bridge called "Hoshi no Buranko". The 280 m long bridge is built at 50 m above the ground and surrounded by rich nature.
28. Celebrate the lively Tenjin Matsuri Festival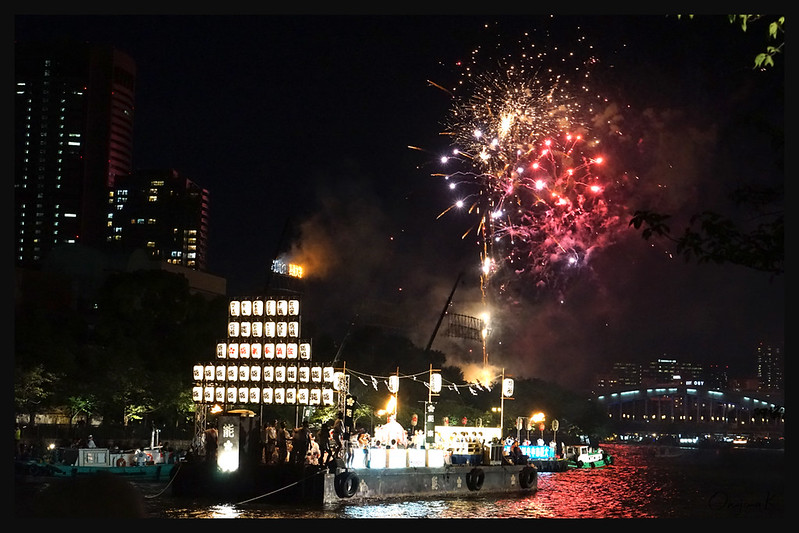 Tenjin Matsuri or Tenjin Festival (天神祭) is a must-see traditional summer festival held in Osaka on 24 and 25 July annually. The festival originally started in 10th century and it's counted as one of Japan's three greatest festivals along with Gion Matsuri in Kyoto and Kanda Matsuri in Tokyo. The main site of the festival is at Tenmangu Shrine then the ceremonial processions with people in traditional costumes and music take place through the city. The specutacular fireworks are displayed at the grand finale of the festival.
29. Admire the dazzling winter illuminations throughout the city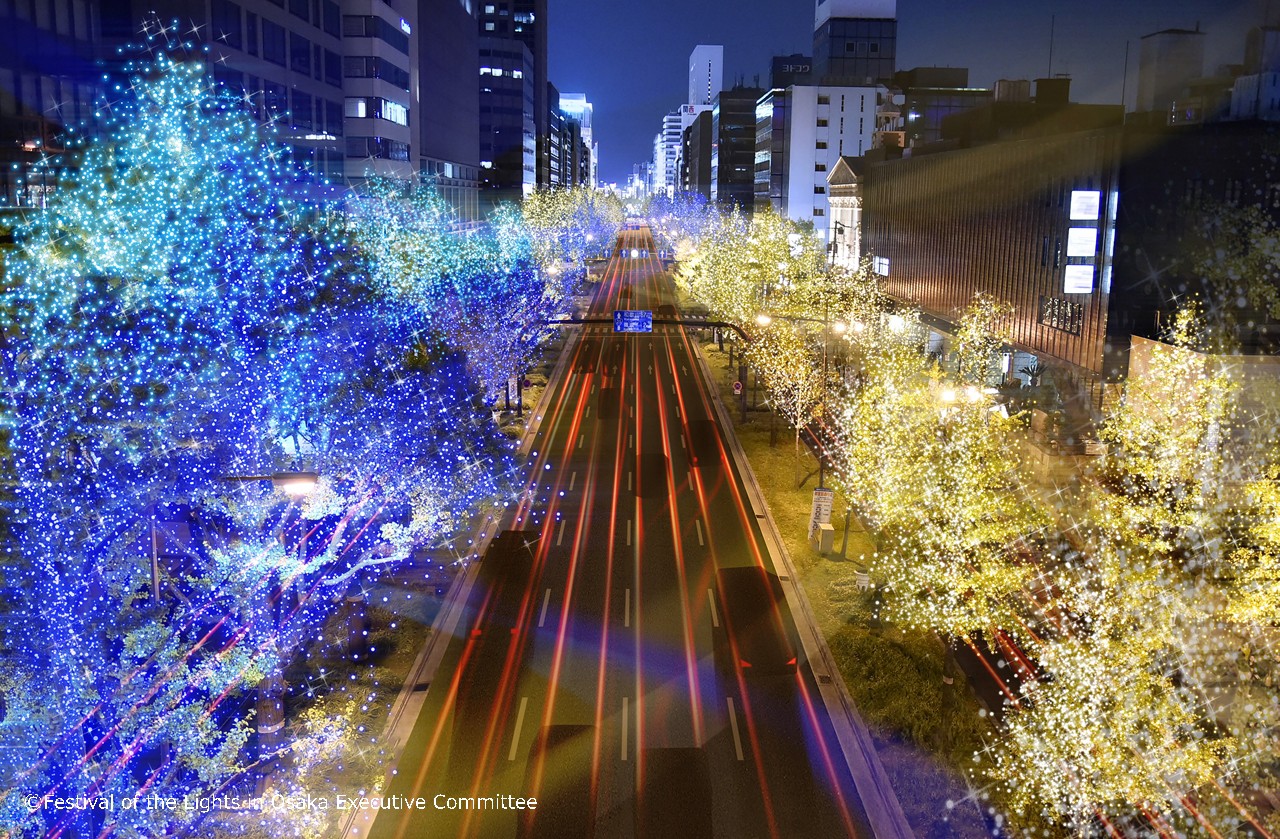 One of the top attractions in Japan during winter is light-up illuminations that are held across the country. There are several spectacular winter illumination events held in Osaka such as the Midosuji Boulevard, Kaiyukan Aquarium, Osaka Castle and Universal Studios Japan, and visitors can enjoy the romantic scenery until late night.
▶ Best Illumination Events in Osaka in Winter
30. Shop for unique and memorable souvenirs of your time in Osaka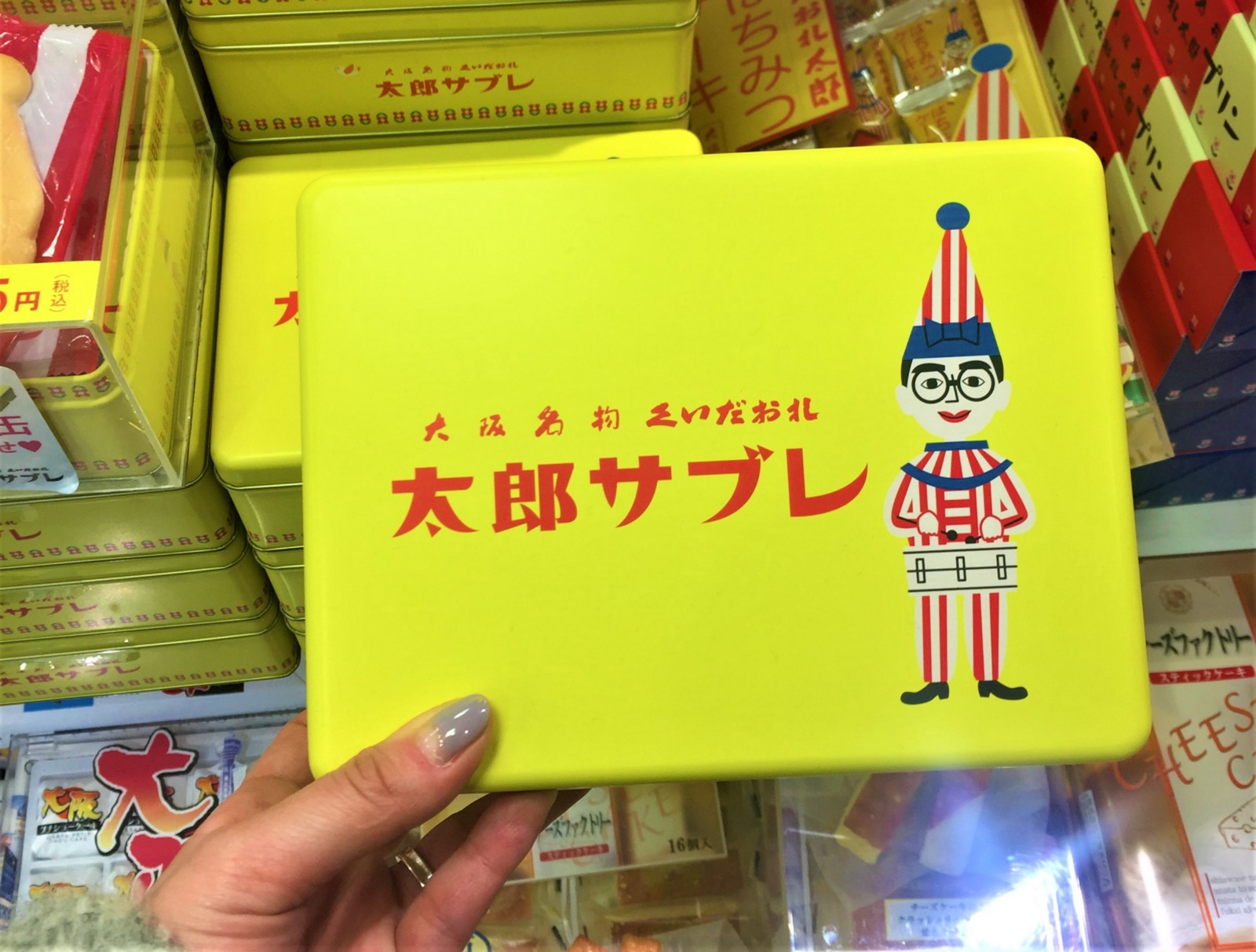 Osaka is one of the best cities in Japan for souvenir shopping as a wide variety of unique and original souvenir products are sold. Dotonbori is a great area for souvenir shopping as souvenir shops can be found in every corner. Don't miss shopping local products or snacks with "Osaka only flavours"!
▶ What to Buy in Osaka
In case you forget to buy something or run out of time for shopping while travelling in Osaka, don't worry, the last minute shopping can be done at Kansai Airport (KIX), the second largest airport in Japan that offers the great selection of souvenirs from all around western Japan.
▶ What to Buy in Kansai International Airport
+ Go to Kyoto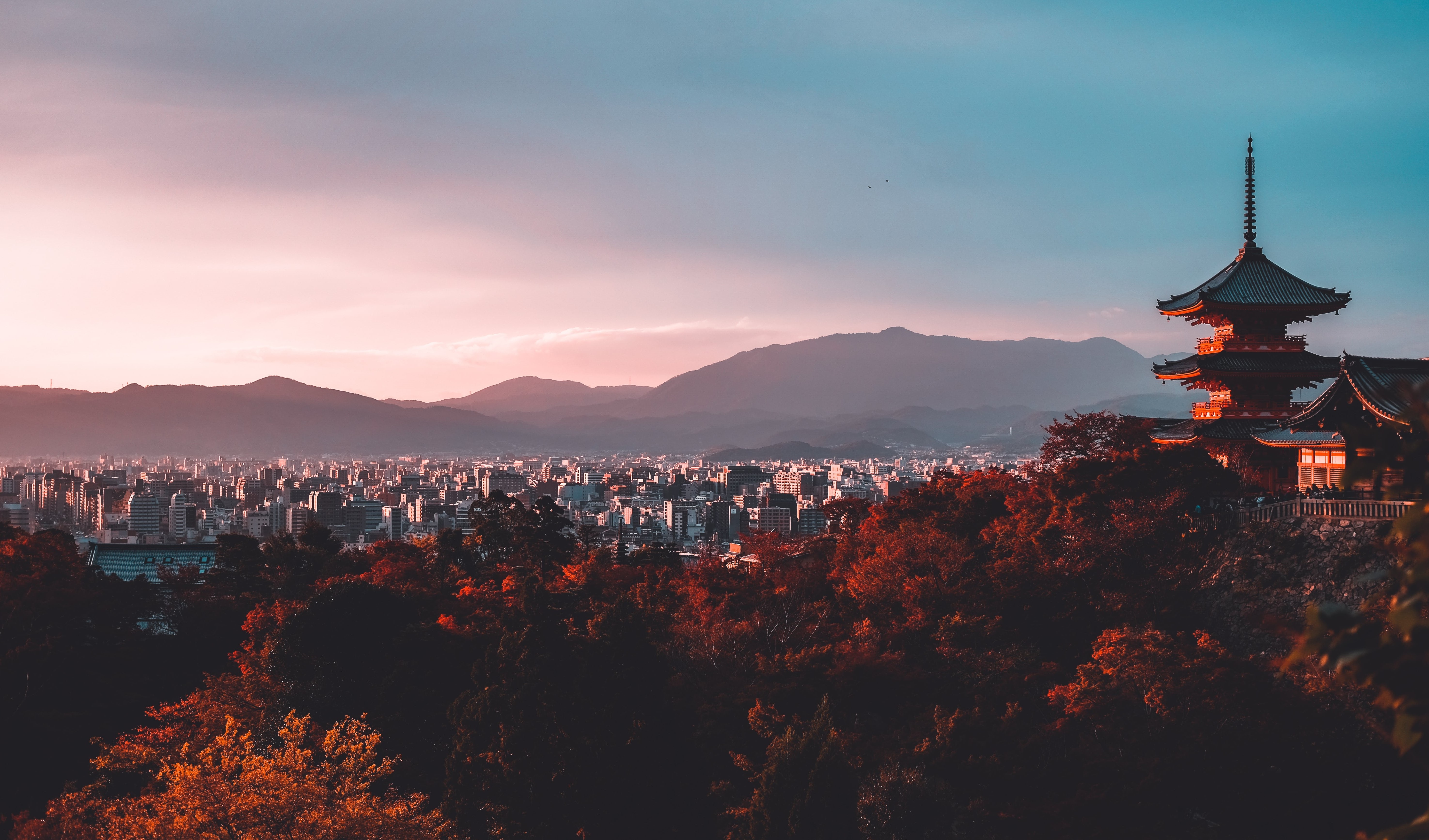 Speaking of western Japan, you can not miss Kyoto along your trip to Osaka. Kyoto and Osaka are two must-visit cities for every first time visitor to Japan, and they are located next to each other. While Osaka offers the unique, energetic and modern culture, Kyoto represents the calm and historic traditional Japanese culture. These two contrasting cities are both very much worth visiting. It very is possible to visit Kyoto from Osaka for a short trip and enjoy the best highlights in one day.
Here are best things to do in Kyoto ▶ Kyoto Bucket List
These two cities are located next to each other and it's very convenient to move around. Check out the link below and find out the best way to travel between Osaka and Kyoto.
▶ Transportation Guide: How to Travel between OSAKA and KYOTO
Also if you are planning to explore more in western Japan (Osaka, Kyoto, Hiroshima, etc) , you may wanna check out these articles, too!
▶ Western Japan Bucket List
▶ 10 Best Day Trips from Osaka
---
So how did you enjoy the list?? If you are planning your first visit to Osaka, you should definitely add listed things to do on your bucket list and have a perfect trip in Osaka! Although you may need 2–3 days to see all spots, it is also very possible to see Osaka in one day! For short visit to Osaka, pick the best highlights from this Osaka Bucket List and plan your perfect itinerary in Osaka in one day!
Tourist Information Center Osaka in JR Osaka Station will also give you Osaka itinerary suggestions including top-ranked landmarks, best-kept secrets and insider tips for Osaka sightseeing.
For first-time visitors, this 1-day Osaka tour is highly recommended to join. A professional guide will take you to several must-visit spots including Osaka Castle, Kuromon Market, Dotonbori and Umeda Sky Building. Let's explore Osaka efficiently in a day!
<<Check more details about Osaka Highlights Private Walking Tour!>>
▽Check out more Bucket Lists in other popular areas in Japan!▽
For more ideas about travelling in and around Osaka, please check out my other articles listed below, too!
▶︎15 Best Places to Visit in Osaka
▶︎How to Get to Osaka from Tokyo
▶︎10 Best Activities in Osaka
▽Related Articles▽
▶︎1 Week Itinerary: the Very Best of Japan for First Timers
▶︎5 Best Cities to Visit from Osaka
▶︎Tokyo vs Osaka: Which One Should You Travel??
▼Editor's Picks▼
▶︎8 Best Things to Do in Osaka at Night
▶︎3 Best Places to See Cherry Blossoms in Osaka
▶︎10 Best Osaka Photography Spots
---