Sumiyoshi Taisha: One of Japan's oldest Shinto Shrines
Shinto Shrine with unique architecture style in Osaka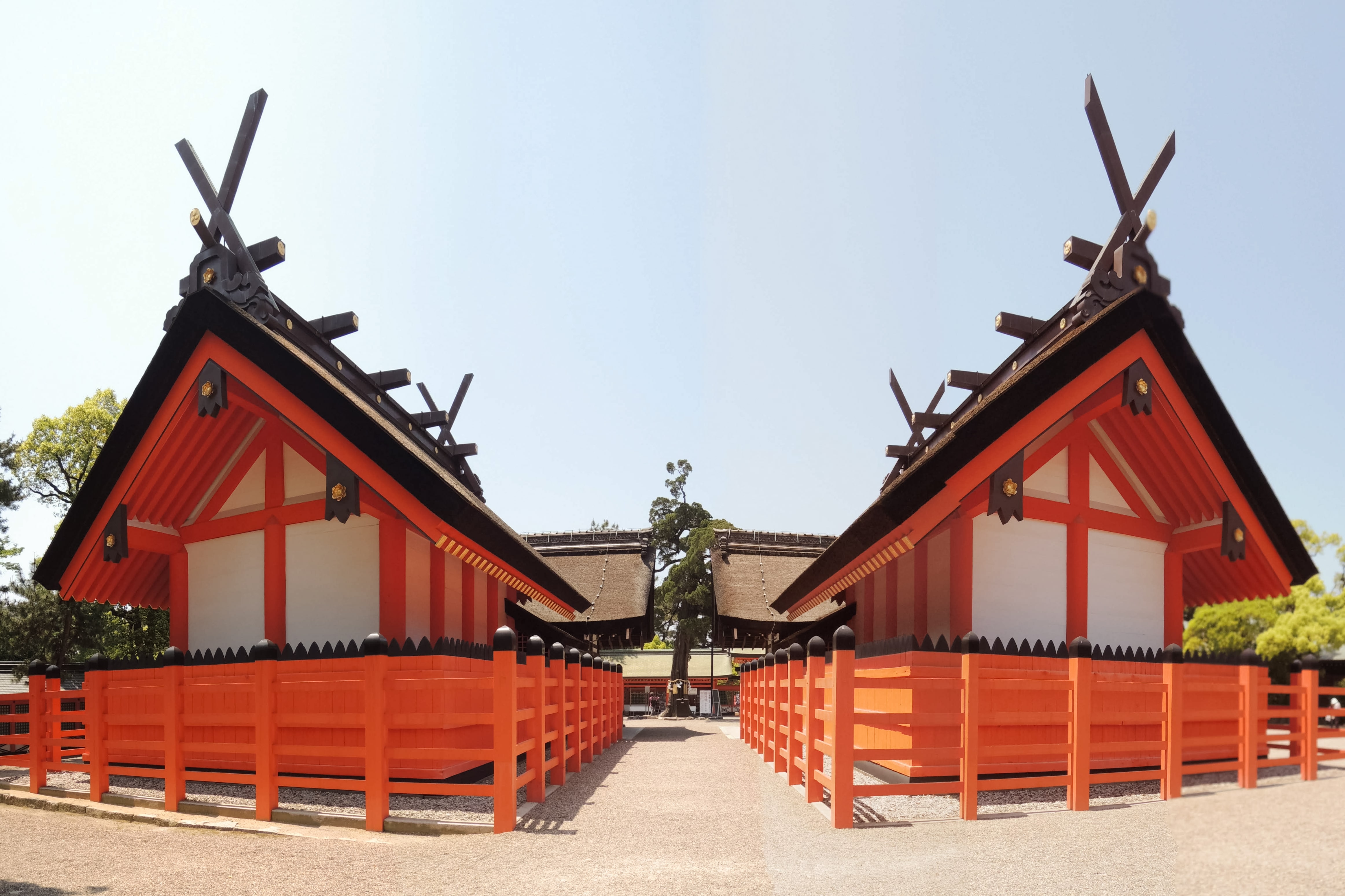 Sumiyoshi Taisha Shrine (住吉大社), or "Sumiyoshi Grand Shrine", is one of Japan's oldest Shinto Shrines located just south of central Osaka.
It is also one of the most popular shrines when it comes to "Hatsumode" (初詣) in all of Japan, receiving over 2 million visitors (from Osaka and other prefectures) in the first 3 days of every year.
People come to pray for success in their businesses, protection for their homes, and even beauty and arts.
This shrine is also famous for being built in a unique architectural style known as "Sumiyoshi-zukuri". If you are a fan of Japanese architecture, then this is a place you don't want to miss.
I will show you in this article about this very important Shinto Shrine, including its appealing points, how to get there, and interesting spots around the premises.
---
What is Sumiyoshi Taisha
First built during the 3rd century, Sumiyoshi Taisha is the most important shrine of the many "Sumiyoshi Shrines" (住吉神社) located all across the country.
Many of the traditions and rituals that can be traced all the way back to when the shrine was first built still take place now.
What makes this Shrine particularly special is the architecture which is known as "Sumiyoshi-zukuri" (住吉造). The 4 main sanctuaries are built in this unique architectural style that is original of Japan as opposed to having influence from China as is most structures in Japan. You can notice this, especially from the straight roof shape. It is one of the oldest architectural styles for Shrines in Japan.
What to do & see at Sumiyoshi Taisha
Sumiyoshi Taisha is mostly famous for its history and its unique architecture. But there are actually many interesting features within the shrine that you can enjoy.
Sorihashi Bridge (反橋): This arched bridge is the first thing you will encounter after entering from the main Torii. It is 20m long, 3.6m tall, and has an arch of 45 degrees. It is said to repeal bad spirits by just crossing this bridge.
Main Sanctuary (本殿): After crossing the Sorihashi Bridge, you will get to the main sanctuary. There are 4 structures that are built using "Sumiyoshi-zukuri". All 4 buildings are considered national treasures.
Sumiyoshi-Torii (住吉鳥居): You will notice that some of the Torii within the shrine are a little different than the usual Torii. Sumiyoshi-Torii are unique in its form, having square pillars as opposed to the traditional round pillars.
Omokaruishi (おもかる石): One of the more popular spots of the shrine. Round stones are lined up where you can make a wish and see if your wish will come true. You first pick up the stone once, then put it back and make your wish. Then you pick up the stone again. If the stone feels lighter than the first time you picked it up, then your wish will come true.
How to get to Sumiyoshi Taisha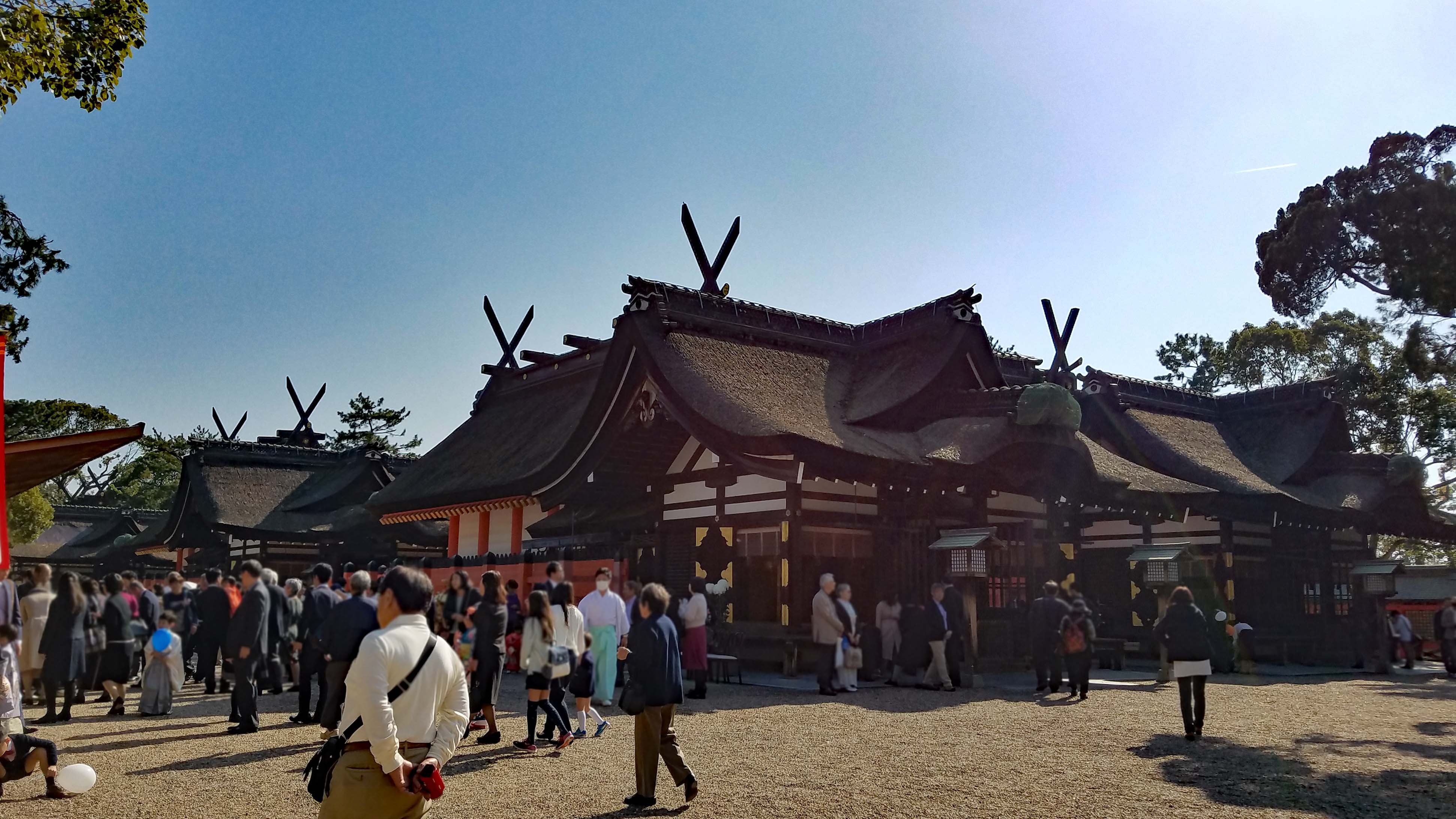 To get To Sumiyoshi Taisha, The easiest ways are to use the train or tramway.
The closest train station is "Sumiyoshi Taisha Station" (住吉大社駅) of the Nankai Main Line. From the train station, it will only take you 3 minutes walking before you get to the entrance of the shrine.
Another way to get to Sumiyoshi Taisha is by tramway. "Sumiyoshi-Toriimae" (住吉鳥居前) is the name of the stop. This tramway stip is literally right in front of the entrance.
Tourist attractions near Sumiyoshi Taisha
-1st. Mozu Tombs: A cluster of 44 megalithic tombs located in the city of Sakai. The largest one is believed to be the tomb of Emperor Nintoku which is 800m long and 600m wide. Recently, it became a UNESCO World Heritage Site.
-2nd. Shitennoji Temple: Said to be one of the oldest temples existing in all of Japan. You will find a beautiful Japanese garden as well as several national treasures.
-3rd. Namba Yasaka Shrine: Also known as "the Lion Shrine" as it houses the massive lion head-shaped statue. It is one of the most unique and coolest shrines in Japan.
-4th. Shinsekai: Osaka's old downtown district where the nostalgic atmosphere strongly remains. One of Osaka's landmarks, the Tsutenkaku Tower, can also be found here.
-5th. Abeno Harukas: A multi-purpose commercial building opened in 2014. The 300 m tall skyscraper is the tallest building in Osaka and has the observatory "Harukas 300" on 58–60 floors.
Hotels & Restaurants near Sumiyoshi Taisha
Hotel Trusty Osaka Abeno (ホテルトラスティ大阪阿倍野) is a hotel located within walking distance from the tramway stop "Tennoji-Ekimae" (天王寺駅前) which connects to Sumiyoshi Taisha.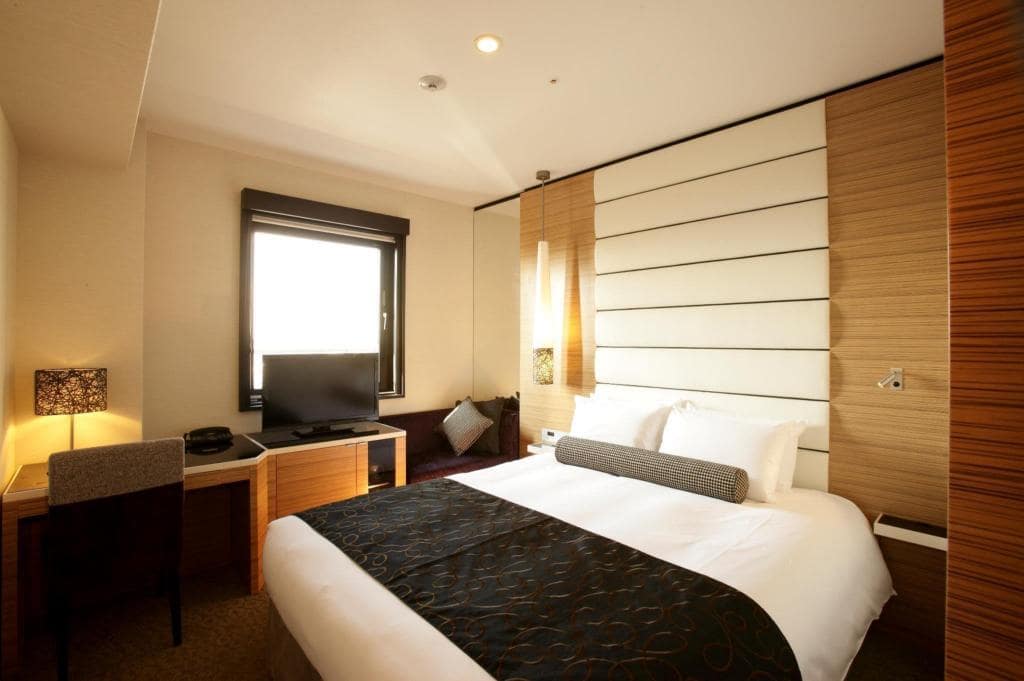 This luxury hotel just opened last year and it is located just 1 minute away from Tennoji Station. A modern, yet relaxing atmosphere can be felt in its facilities. The hotel has a Teppanyaki restaurant as well as a cafe/bar.
You can make reservations from the following link!
<<Book "Hotel Trusty Osaka Abeno" at the best price!!>>
Here are also some articles you may find helpful for when you're looking for a place to stay in Osaka!
▶5 Best Cool and Chic Airbnb in Osaka!
▶Best Budget Accommodations in Osaka:Part I
▶Best Budget Accommodations in Osaka:Part II
When it comes to restaurants, here are some articles you can check out to find good options during your Osaka trip!
Information
---
▽Related Articles▽
▼Editor's Picks▼
---