Shitennoji Temple: Oldest Buddhist Temple in Japan
Historic Buddhist Temple in Osaka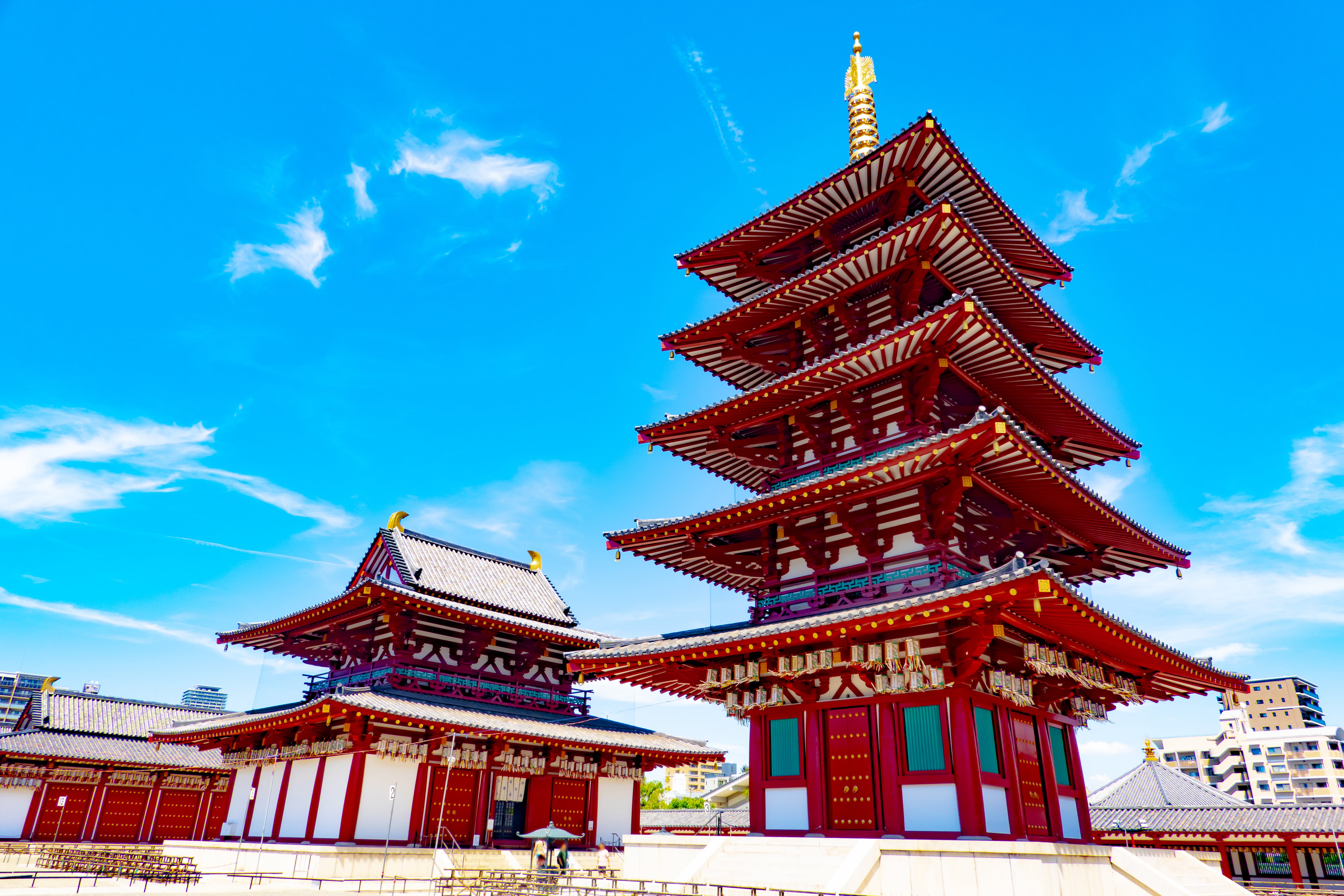 Shitennoji Temple: (四天王寺) is one of the first Buddhist Temples built in Japan that still exists to this day.
Believed to be built about 1,400 years ago, this temple is rich in history and therefore a "Must visit" place when you come to Osaka.
Located near "Shitennojimae-yuhigaoka Station" and "Tennoji Station", access is very easy.
If you are interested in Japanese history, architecture, Buddhism, or Japanese-style gardens, then this is a place you can find all of that!
I will show you in this article about this important Buddhist Temple, including its appeal points, how to get there, and interesting spots around the premises.
*Please note that this article contains affiliate links.
---
What is Shitennoji Temple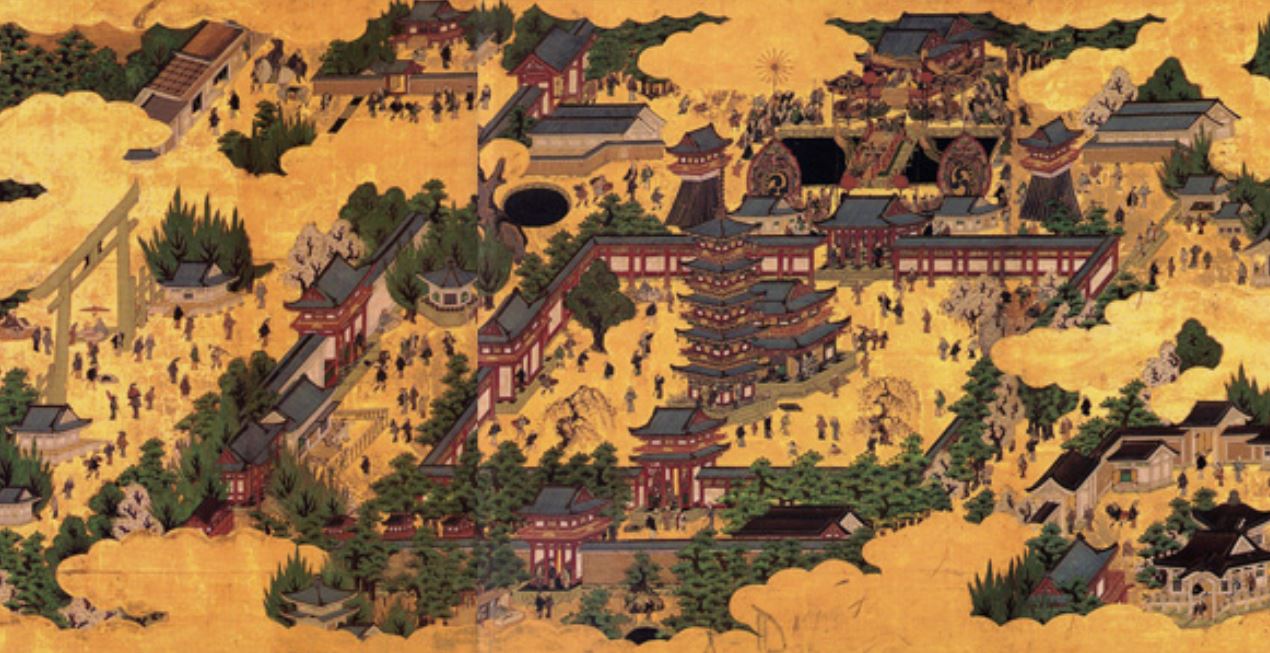 According to the "Nihon Shoki" (日本書紀), which is one of the oldest literary works in Japan, Shitennoji Temple was constructed all the way back in 593 AD, making this one of the oldest existing Buddhist Temples in Japan along with "Asuka Dera Temple" in Nara prefecture.
It was constructed by Prince Shotoku (聖徳太子) during the reign of Empress Suiko (推古天皇) and it has gone through many tough situations throughout the years. Natural causes such as typhoons and war fire from WWII destroyed the temple almost completely. But the temple has been completely reconstructed in 1979. Although the original structures are not there anymore, all the buildings and the architectural structures are recreated just as accurately as possible.
Originally, the temple was created to teach and spread Buddhism when Buddhism wasn't a thing in Japan yet. The teachings didn't belong to any particular sect. Then there was a period when it became a temple for the Tiantai school (天台宗). But then in 1946, it became the main temple for an independent sect of Buddhism called "Washu" (和宗) which hopes to transcend the wall of "sects" in Buddhism and welcome anyone.
What to do & see at Shitennoji Temple
The premises of the Shitennoji Temple are surprisingly large considering its location. The 110,000㎡ temple premises has much more to offer other than the Central Temple.
Central Temple (中心伽藍): Opened from 8:30am to 4:30pm(Apr ~ Sep), 8:30am to 4pm(Oct ~ Mar). It is the main area of the temple. You can find the Five-story Pagoda(五重塔), the main Golden Pavilion(金堂), and the Lecture Hall(講堂) surrounded by 3 gates.
Rokujido (六時堂): A Japanese Important cultural property. Worship ceremonies are taken place 6 times a day. Hence the name Rokujido (literally means "temple for 6 times")
Prince Shotoku (聖徳太子): Several buildings within the premises of the temple are dedicated to Prince Shotoku, such as the "Taishiden"(太子殿), "Taishi Okuden"(太子奥殿), and "Edo"(絵堂).
Gokuraku-jodo Garden (極楽浄土の庭): A 10,000m² Japanese-style garden. It has 2 flowing rivers as well as 2 lakes within the garden. A building called "Yuya Houjou" (湯屋方丈) is a Japanese Important cultural property.
Treasure Hall (宝物館): Opened from 8:30am to 4:30pm(Apr ~ Sep), 8:30am to 4pm(Oct ~ Mar). You can see several national treasures and Important cultural properties. The entrance fee is 500 Yen for adults and 300 yen for students.
How to get to Shitennoji Temple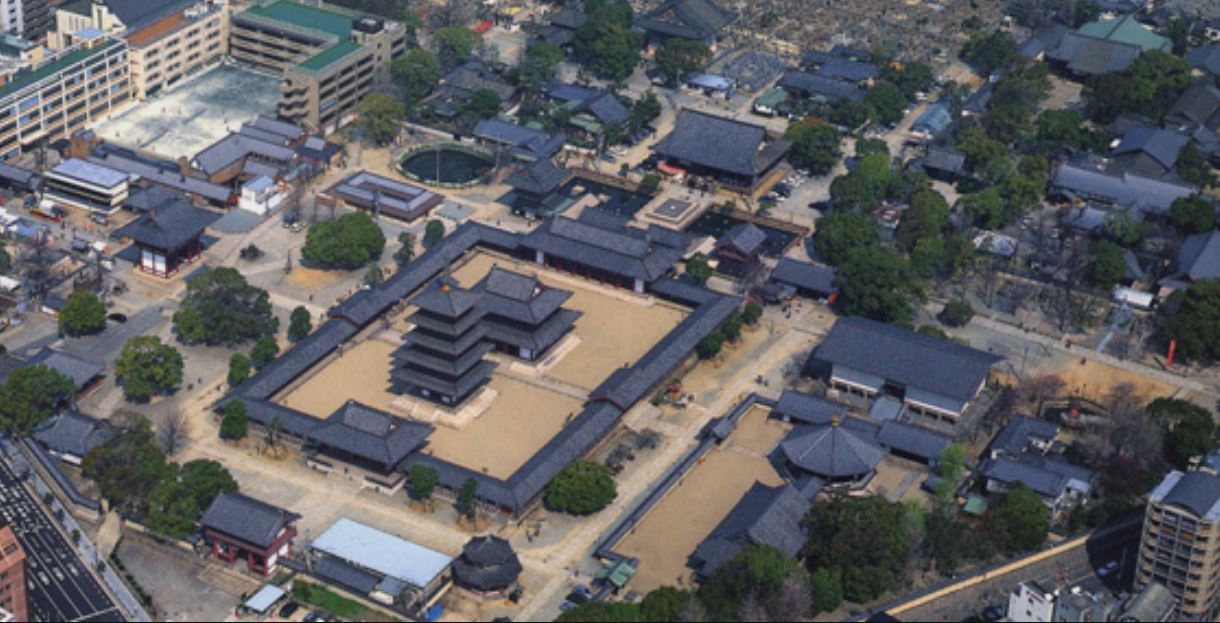 To get to Shitennoji Temple, there are 3 nearby train stations that you can use.
The closest train station is "Shitennojimae-yuhigaoka Station"(四天王寺前夕陽ヶ丘駅) of the Osaka Metro Tanimachi Line which will take you 5 minutes walking to the temple.
You can also access the temple from "Tennoji Station" (天王寺駅) of the JR Lines and Osaka Metro Lines, which will take you about 12 minutes.
The last nearby train station is "Abenobashi Station" (阿部野橋駅) of the Kintetsu Minami-Osaka Line, which is a 14-minute walk to Shitennoji Temple.
Tourist attractions near Shitennoji Temple
-1st. Osaka Castle: Arguably the most significant structure of all of Osaka. It is not only famous for its aesthetic beauty, but also because of its historic significance.
-2nd. Shinsekai: An old downtown district where the nostalgic atmosphere strongly remains. One of Osaka's landmarks, the Tsutenkaku Tower, can also be found here.
-3rd. Dotonbori: One of the most visited tourist areas in all of Osaka. Famous shop displays and flashy neon lights at night attract millions of visitors every year.
-4th. Kuromon Market: One of the largest markets in western Japan, having 180 stores. It is also known as "Osaka's Kitchen" because you'll find so many amazing food.
–5th. Abeno Harukas: A multi-purpose commercial building opened in 2014. The 300 m tall skyscraper is the tallest building in Osaka and has the observatory "Harukas 300" on 58–60 floors.
Hotels & Restaurants near Shitennoji Temple
Hotel Bureau Shitennoji (ホテル ビューロー 四天王寺) is a hotel located within walking distance from Shitennoji Temple.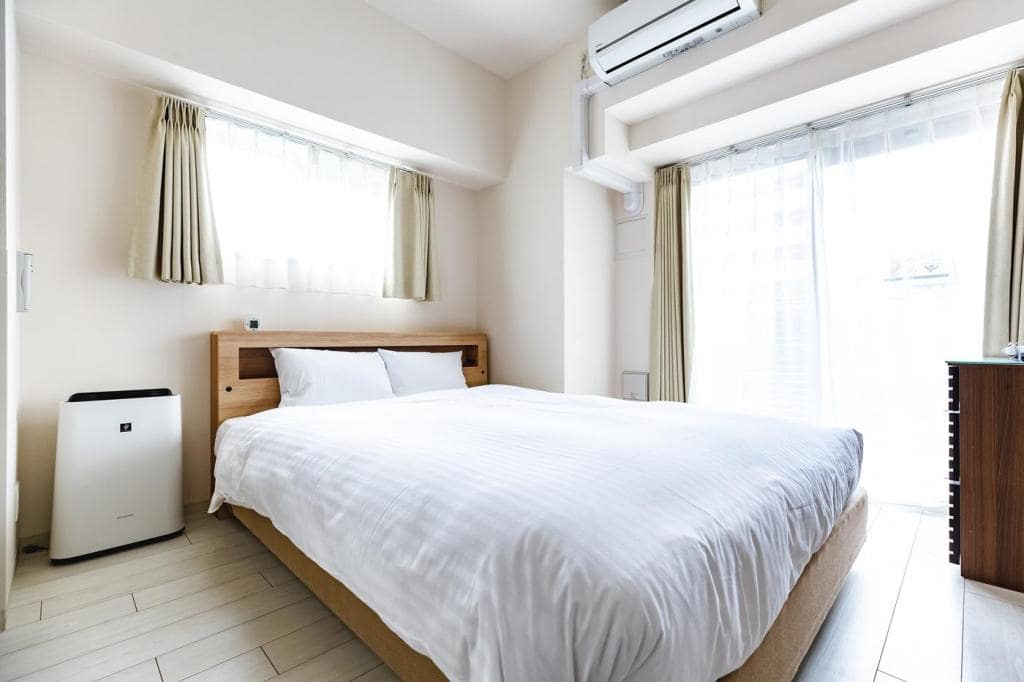 This mid-range price hotel is located just 160m from the temple entrance and it takes 3 minutes to the closest train station which is Shitennoji-mae Yuhigaoka Station (Osaka Metro).
The concept of the hotel is to provide a good combination of convenience and privacy. That is why the rooms come with a small kitchen and washing machines. You can spend the time at the hotel as if you're in a small condominium while still having the convenience and practicality of a hotel.
The hotel has a restaurant that also can be used as a mini lounge room which is open 24 hours.
Services include; free tableware, bicycle renting, copy and fax machines.
You can make reservations from the following link!
<<Book "Hotel Bureau Shitennoji" at the best price!!>>
Here are also some articles you may find helpful for when you're looking for a place to stay in Osaka!
▶5 Best Cool and Chic Airbnb in Osaka!
▶Best Budget Accommodations in Osaka:Part I
▶Best Budget Accommodations in Osaka:Part II
When it comes to restaurants, here are some articles you can check out to find good options during your Osaka trip!
Information
---
▽Related Articles▽
▼Editor's Picks▼
---