Osaka Castle: the Symbol of Warring States Period
Osaka Castle is the best historical place to visit in Osaka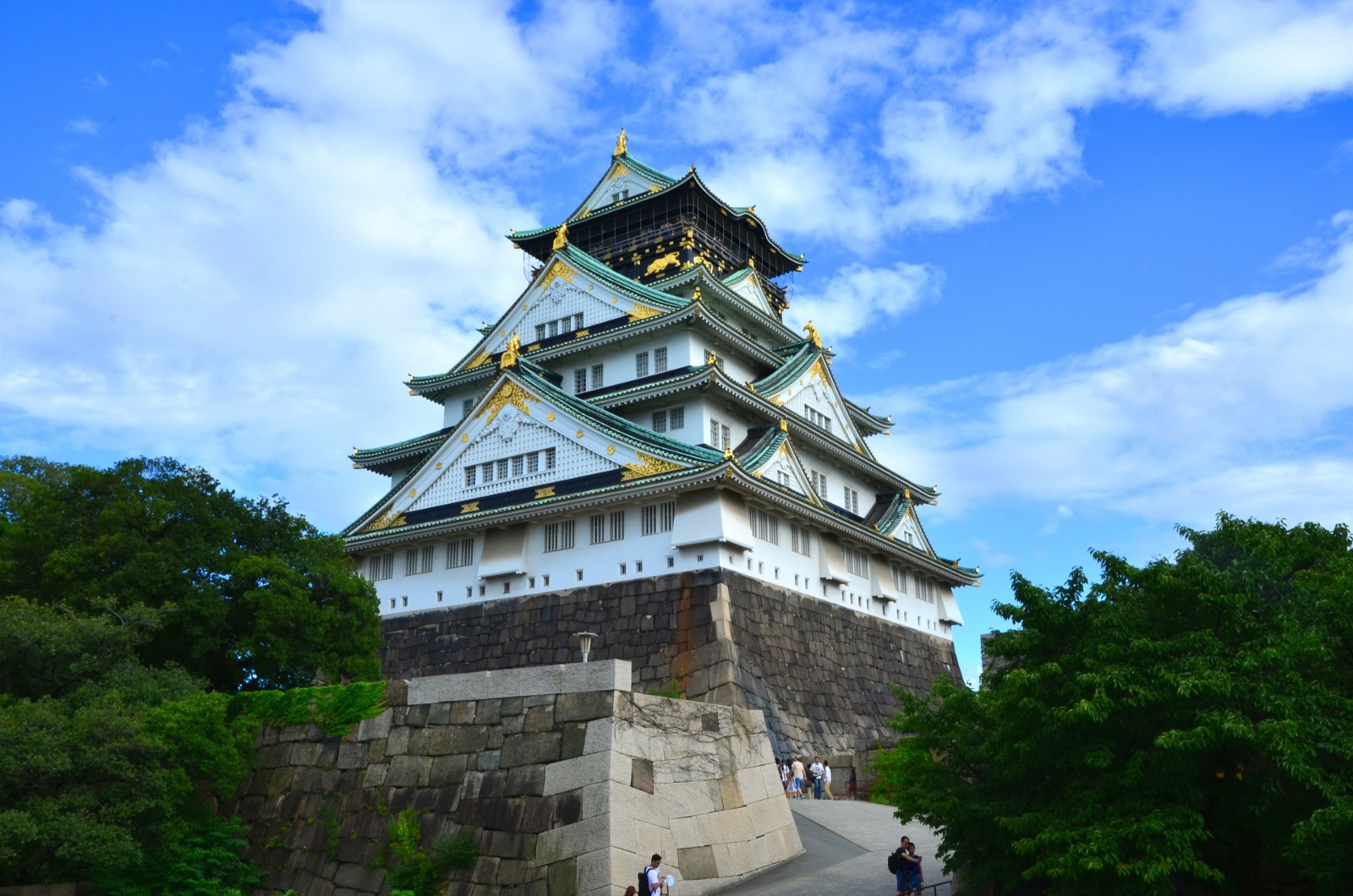 Osaka Castle (大阪城) is located in the south-east of Osaka Station and Umeda Station. The high and gorgeous appearance is characterized by its stone wall which is formed with 40,000 rocks. It is too hard to imagine how many people were required to carry countless stones by the enormous power the founder Hideyoshi Toyotomi had . In spring, it makes an amazingly beautiful scene with 600 cherry blossom trees in the park.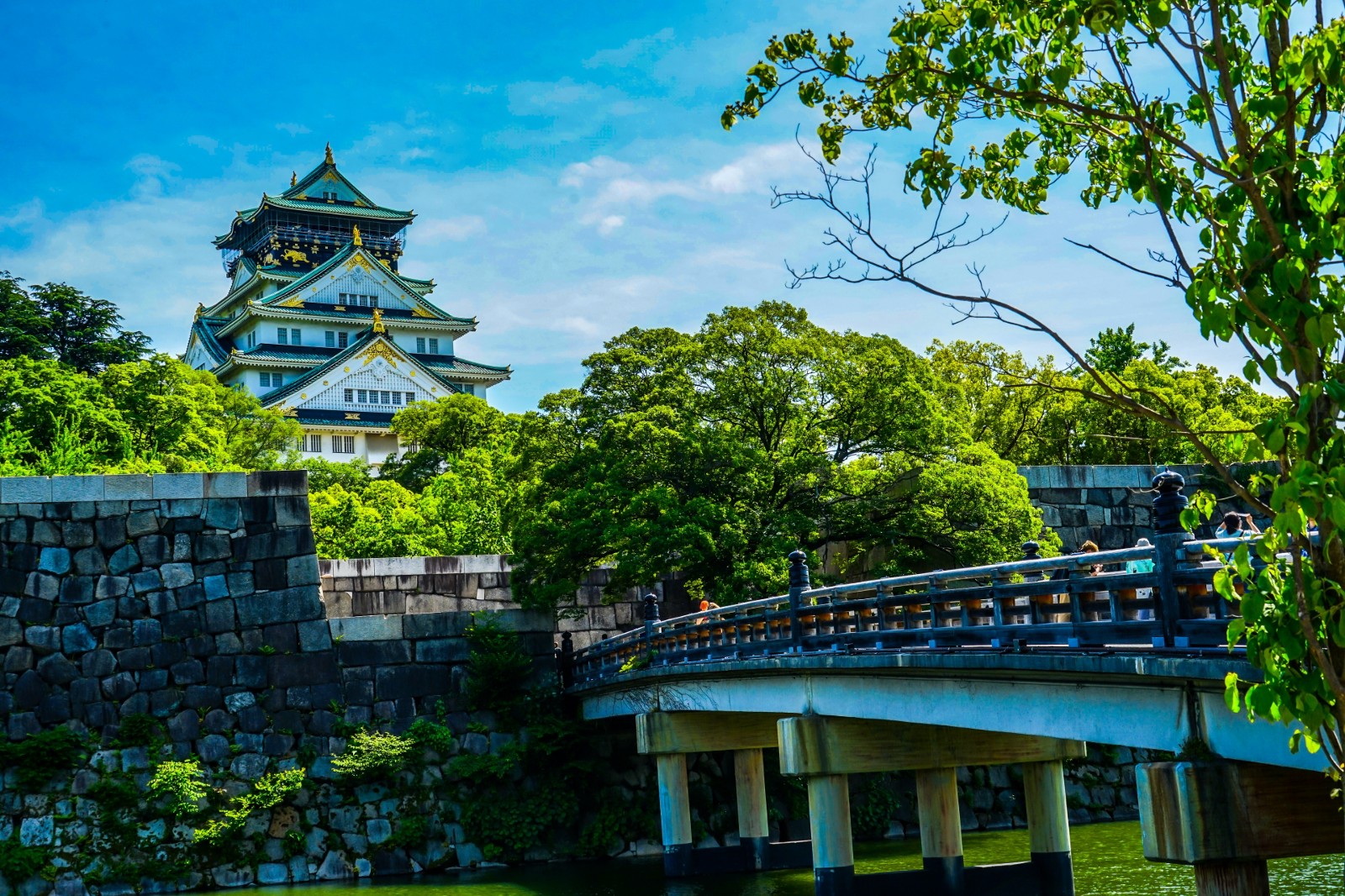 The Castle was constructed during Azuchi-Momoyama Period (1573–1603) when feudal warlords around Japan conflict and Nobunaga Oda and his successor Hideyoshi Toyotomi control the period finally. It was originally established by Hideyoshi Toyotomi as his home castle, but it was burned down by the Siege of Osaka, which was undertaken by Ieyasu Tokugawa, in 1615. Then, Tokugawa Shogunate launched rebuilding the castle and finished it in 1629, so the castle you can see now is the one of Tokugawa Shogunate not the Toyotomi clan.
On the 1st and 7th floor, a variety of weapons, armors and other items they had used are displayed. Additionally, there is a view spot on the top floor (8F) where you can view around the Osaka Castle Park and the city.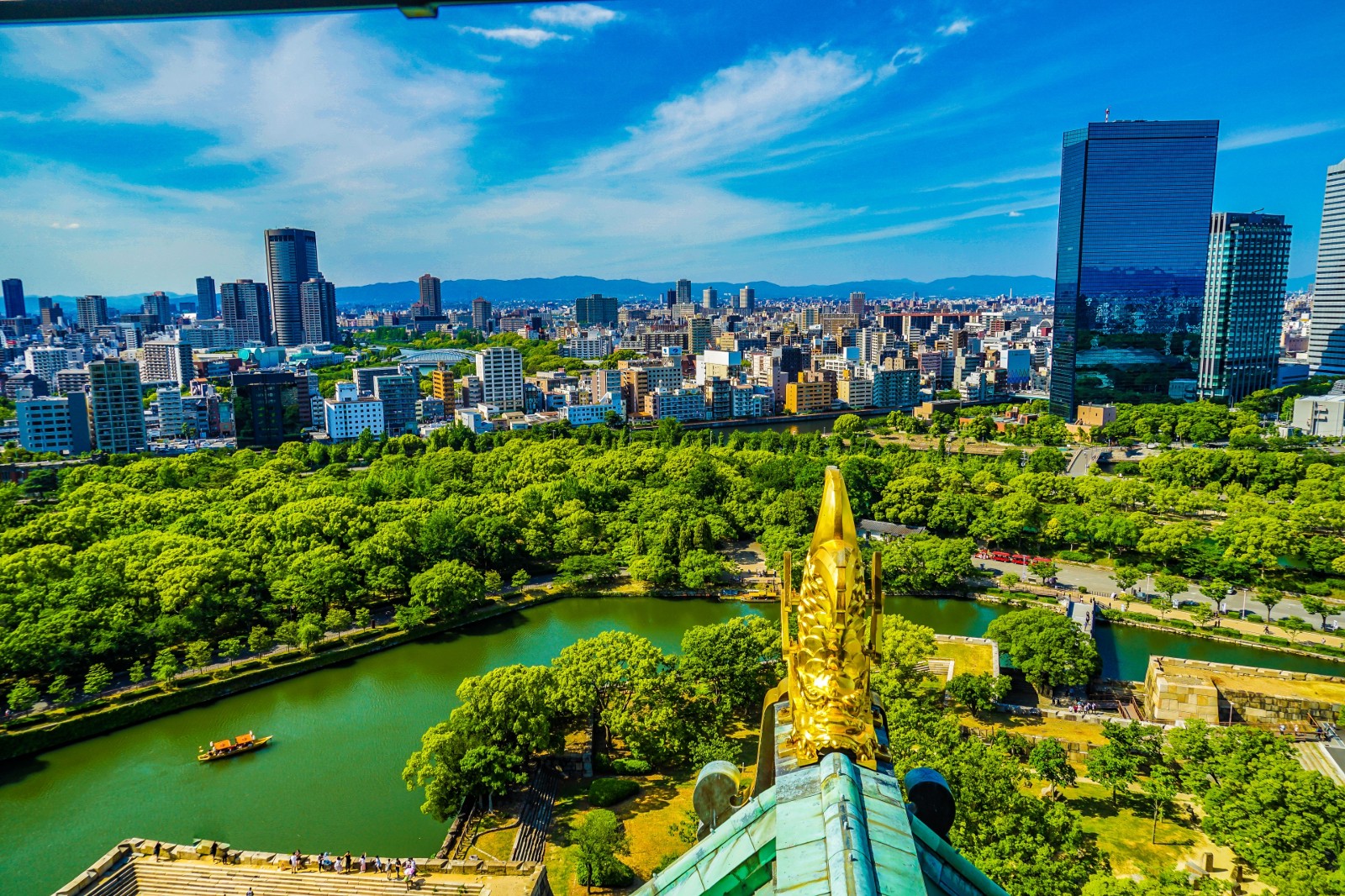 <<Map>>
*********************************************************
Osaka Castle
Nearest Station: 18 minutes walk from Osakajo-koen station (Osaka Castle Park Station)/Exit: West (JR Osaka-kanjo line)
Search this word "Osaka Castle"on Google Map
Hours: 9:00 to 17:00
Closed: 28th Dec-1st Jan
Fee: 600 yen
For more information about Osaka, check these articles below!
▽Related Articles▽
▼Editor's Picks▼
---