Best Izakaya Alleys in Osaka
Best Yokocho Alleys and Drinking Spots in Osaka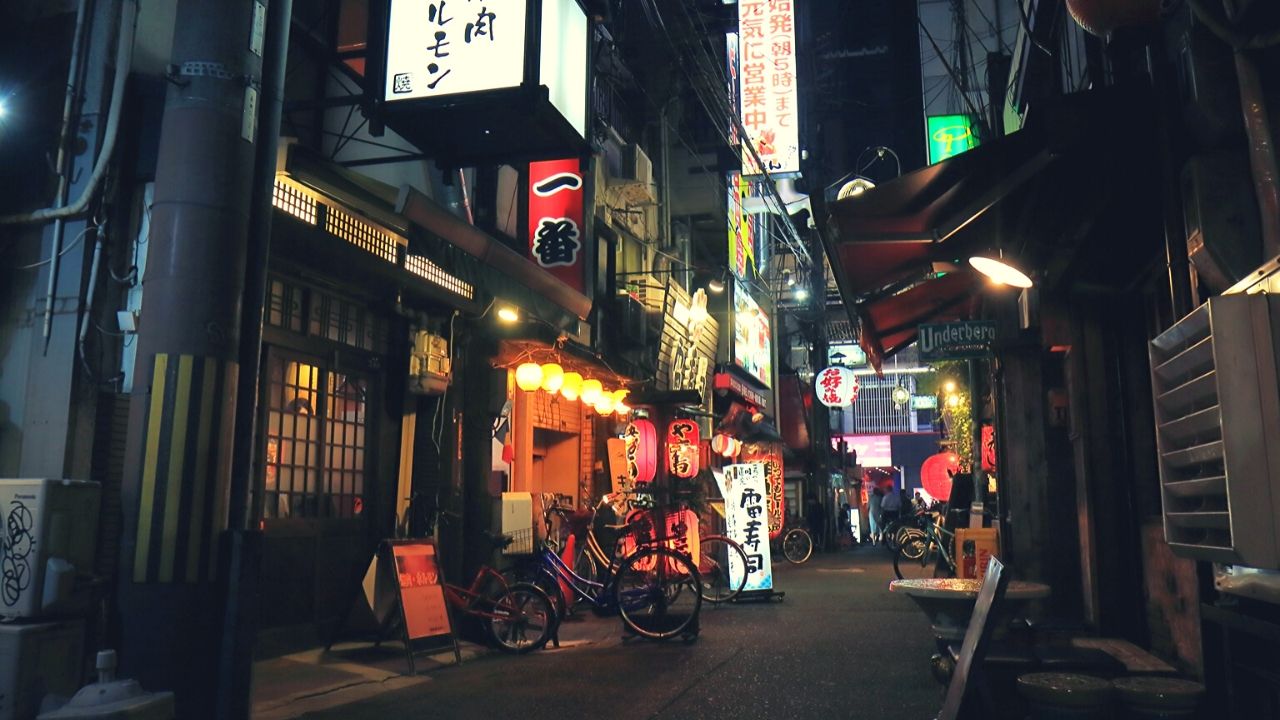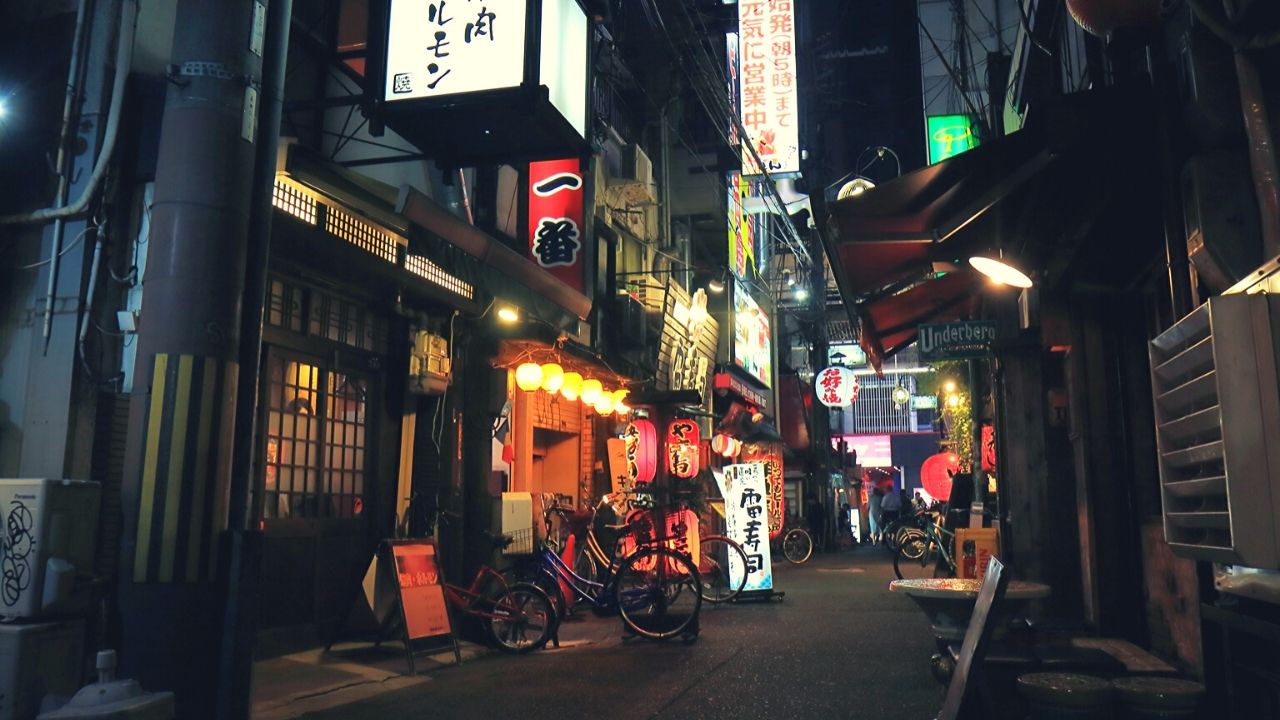 Osaka is one of the most fabulous cities in Japan when it comes to food, and the city is known for its delicious specialties such as Takoyaki and Okonomiyaki which are popular worldwide nowadays.
The unique food culture of Osaka attracts millions of visitors through the year, and it's arguably the top attraction of the city. Besides food, Osaka also offers unique and vibrant nightlife and drinking culture, and the city is home to numbers of great spots where you can enjoy drinking with authentic Osaka specialties.
There are several places in Osaka called "Yokocho" which are alleys lined by small and down-to-earth Izakaya bars lit by warm lantern lights. These Izakaya alleys are popular among locals, especially salarymen after work, as they serve inexpensive but delicious drinks and local specialties. Hanging out at places like low-key Izakaya (Japanese style gastropub) is an amazing way to explore the authentic food culture of Osaka and to see how locals enjoy nightlife in Japan.
In this article, I'd like to share some of the best Izakaya alleys and drink spots in Osaka. If you are going to travel Osaka, I'd highly recommend you to make a plan for nightlife in one of Osaka's Izakaya alleys!
---
1. Hozenji Yokocho Alley
Hozenji Yokocho (法善寺横丁) is a popular Izakaya alley, located near the biggest entertainment district in Osaka, Dotonbori in Namba area.
The atmospheric stone-paved alley is about 80m long and over 60 restaurants and Izakaya bars gather on this street. At the corner of the street, there is a historical temple, Hozenji Temple. The lanterns hanging at the temple creates also magical scenery at night.
Locals and tourists come here to enjoy bar-hopping and get tipsy with delicious local food and drinks. Besides low-key Izakaya style bars, there are also several upscale restaurants on this street.
Although it's located only within a few minutes walk from the glaring billboard signs of Dotonbori, the atmosphere here is totally different as if you have a time travel back to Edo Period. Enjoy authentic Osaka local food on this beautiful historic Izakaya alley! (MAP: http://bit.ly/396sCA9)
If you wish to explore the authentic food and drink culture of Osaka, I'd highly recommend you to join a local bar-hopping tour! "Osaka Bar Hopping Night Tour in Namba" by Magical Trip is a popular night tour that allows you to indulge in authentic Osaka food and explore hidden Izakaya bars around Namba area including Hozenji Yokocho.
Click the link below to find more details about the tour!
2. Jan Jan Yokocho Alley
Jan Jan Yokocho (ジャンジャン横丁) is an old-fashioned commercial street located in Shinsekai area in Osaka City. Shinsekai is known as a Shitamachi area (old downtown) in Osaka, which developed as an entertainment district but failed in early 1900s. The retro and nostalgic townscape attracts a large number of visitors today.
The 180m long street is lined with shops, restaurants and Izakaya bars, and decorated colourfully with shop signs and lanterns, offering a nostalgic scenery like in a post-war era.
Restaurants and Izakaya at Jan Jan Yokocho offer affordable and authentic Osaka local dishes such as Kushikatsu (deep-fried skewers), Udon, Takoyaki and inexpensive drinks at standing bars. Local enjoy hanging out there and sipping on drinks from day time.
At Jan Jan Yokocho, you can watch the lifestyle of locals and feel the nostalgic atmosphere while enjoying delicious Osaka food and drinks. (MAP: http://bit.ly/2wMaixJ)
Wanna explore the unique history and delicious specialties in Shinsaibashi area?? "Osaka Local Foodie Tour in Dotonbori and Shinsekai" by Magical Trip is one of the most popular guided tours in Osaka, taking place in two most attractive neighbourhoods in Osaka, Shinsekai and Dotonbori. Try delicious food while discovering hidden alleys and historic monuments in Osaka!
See the link below and book the tour on your wished date!
3. Ura-Namba/Torame Yokocho Alley
Ura Namba (裏なんば), literally means "Back Namba", is one of the most attractive districts in Osaka for night-out.
In comparison with the main Namba which is the most vibrant area of the city, Ura Namba is more like a hidden spot filled with small and low-key Izakaya bars offering cheap, but delicious specialties. Bar hopping in the district is becoming a popular night activity in Osaka nowadays, especially among young generation. (MAP: http://bit.ly/2I1va6L)
The bustling Izakaya alley decorated with a red torii gate and lanterns, Torame Yokocho (虎目横丁) is a popular drink spot located within Ura Namba area. It's a food complex style alley where well-selected 9 restaurants and Izakaya bars gather and offer a variety of authentic Osaka specialties. The great thing about this place is the "delivery system" which you can sit in one place to dine, but also order food from other restaurants. (MAP: http://bit.ly/32AKnFm)
4. Naniwa Kuishinbo Yokocho Alley
Naniwa Kuishinbo Yokocho (なにわ食いしんぼ横丁) is a Showa era themed food and shopping alley located inside the Tempozan Market Place, a shopping mall near the popular aquarium Kaiyukan.
It's more like a food theme park than Izakaya alley, but it's a great place to dine as well-selected 20 restaurants offer delicious Osaka specialties such as Takoyaki, Okonomiyaki, Ikayaki and Doteyaki. You can try various delicious local dishes in one place!
This food alley complex is designed to resemble neighbourhoods of Osaka in the 1960s, and visitors can enjoy delicious food in an unique and nostalgic Showa-era setting. (MAP: http://bit.ly/2VwaHyG)
5. Hankyu Kappa Yokocho Alley
Hankyu Kappa Yokocho (阪急かっぱ横丁) is a small alley situated under the tracks of Hankyu Railway near JR Umeda Station, the biggest city center and transportation hub in Osaka.
It's home to approx 30 restaurants, bars, cafes and shops. From retro Japanese style Izakaya bar to stylish wine bar, visitors can enjoy a wide variety of eateries.
Due to its accessibility, it's a popular place to hang out among salaryman after work, and some Izakaya bars and restaurants are open from day time, so visitors can also enjoy lunch and get tipsy before getting dark. (MAP: http://bit.ly/3cbXGQO)
Near JR Namba Station, there is a notable entertainment district called Kitashinchi where hundreds of restaurants, high-class bars and nightclubs. The streets are decorated by colourful billboards with neon lights and the bustling atmosphere continues till very late night. (MAP: http://bit.ly/2w8773b)
---
-Kuromon Market
Although this time, I have introduced places for drinking and night out in Osaka, there are also great spots for foodies to visit during the day.
Kuromon Market (黒門市場) is one of the largest markets in Western Japan consisting over 180 stores and eateries. With the history of 190 years, it's admired by locals as "Osaka's Kitchen" and offers a wide variety of food products. (MAP: http://bit.ly/2I3mw7z)
The market is pretty much local oriented, and it may be hard for first time visitors to enjoy and understand fully their deep food culture. So I'd like to suggest everyone to join a local food tour "Kuromon Market Food Walking Tour in Osaka" which is held at the market everyday with a local guide.
Check the link below for more details and availability!
---
Here are best alcoholic drinks in Japan.
Thanks for reading! I hope you have enjoyed the list of best Izakaya Alley in Osaka! For more information about travelling in Osaka, here are some more articles for you to check out 🙂
▼Editor's Picks▼
---