Shinsekai: Best Things to Do
Shinsekai Guide: The retro and nostalgic neighbourhood in Osaka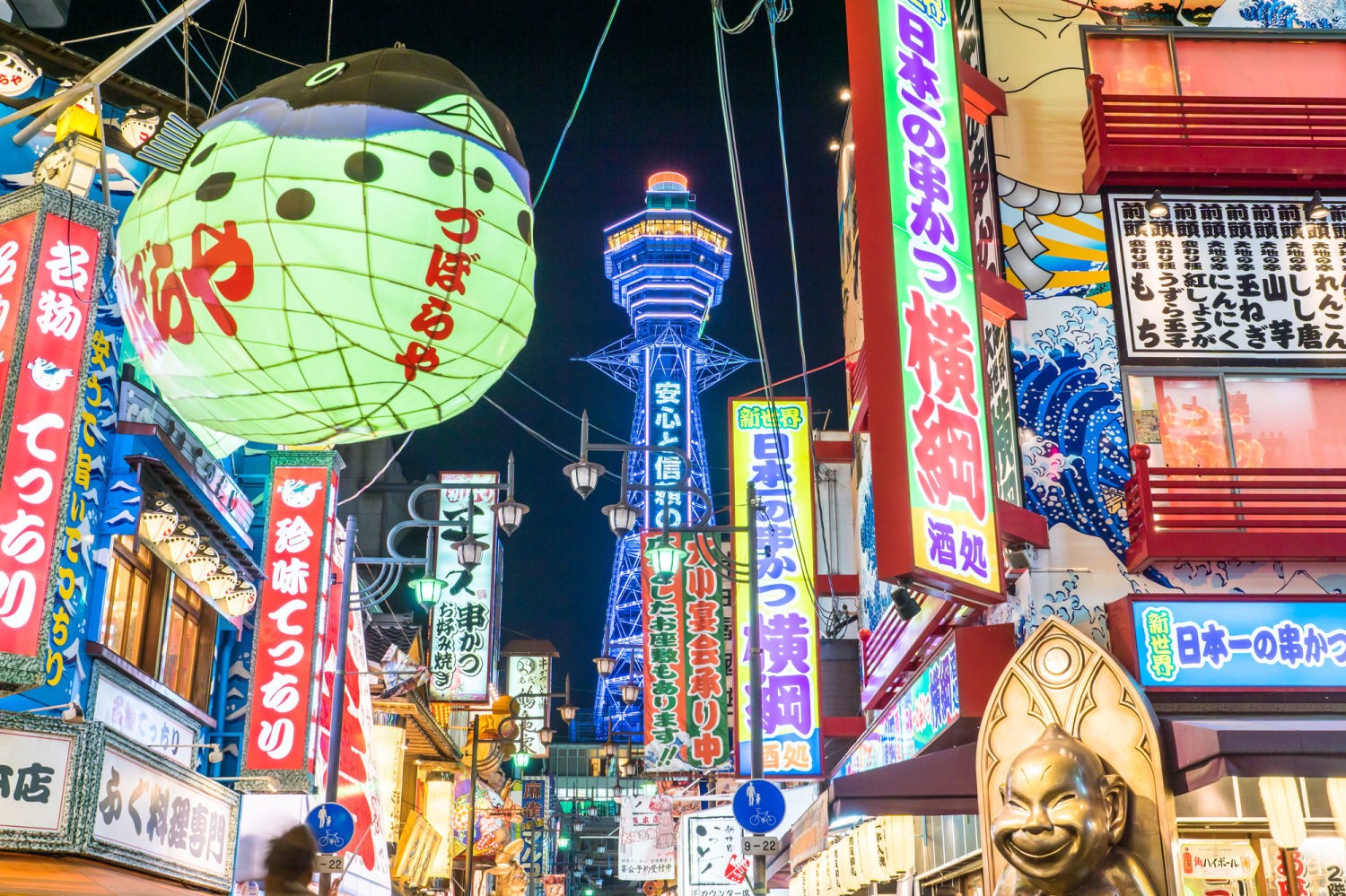 One of must-visit places in Osaka is its old downtown district called Shinsekai (which literally means "new world"). Although Osaka is the capital of western Japan, it still remains some nostalgic parts and it could be the best place to see the real side of the city. Step back from the mainstream of the Osaka city and let's explore the "new world"!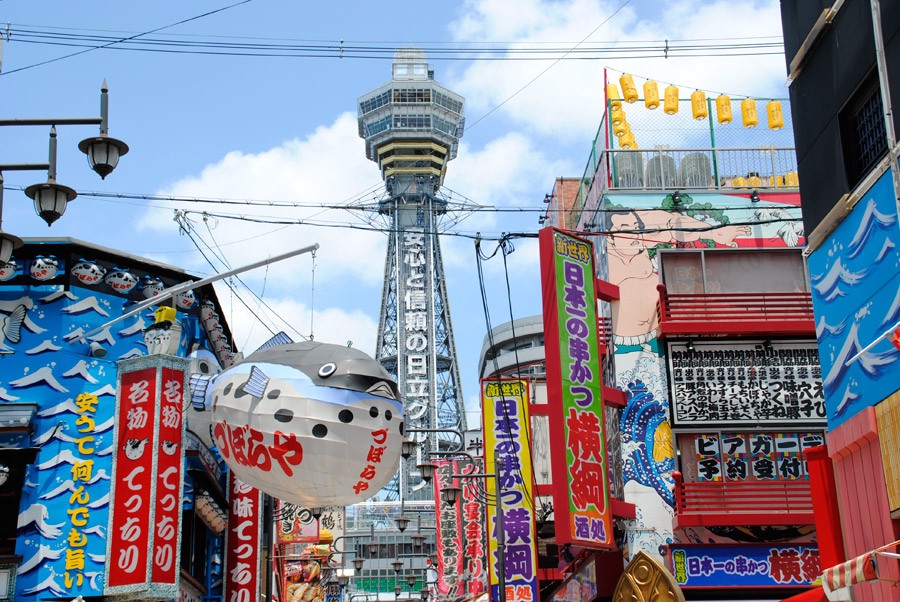 Shinsekai (新世界) is located in Naniwa area in a heart of Osaka city next to the most touristic area called Minami. The district was created in 1912 as a new tourist attraction with a concept of Paris and New York. In spite of their expectation for the neighbourhood to be a huge success, by 1930 Shinsekai has experienced a massive corruption due to economic reason. In addition, the district got heavily damaged by the Bombing of Osaka during World War II. As a result, the district became one of the poorest area of the city and was haunted by the negative image.
Despite the sorrowful past, the city has started getting people's attention in 90s. As its nostalgic atmosphere was totally new and unique to especially young generation, Shinsekai slowly got back their mojo as "The old remaining district".
So why is Shinsekai so special to us now? Let's find out!
Tsutenkaku Tower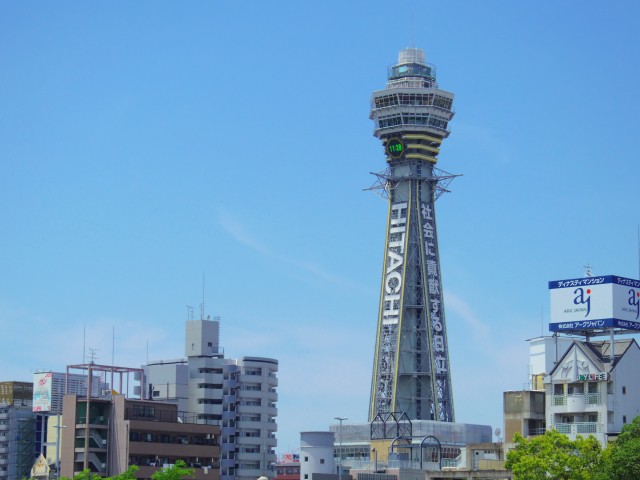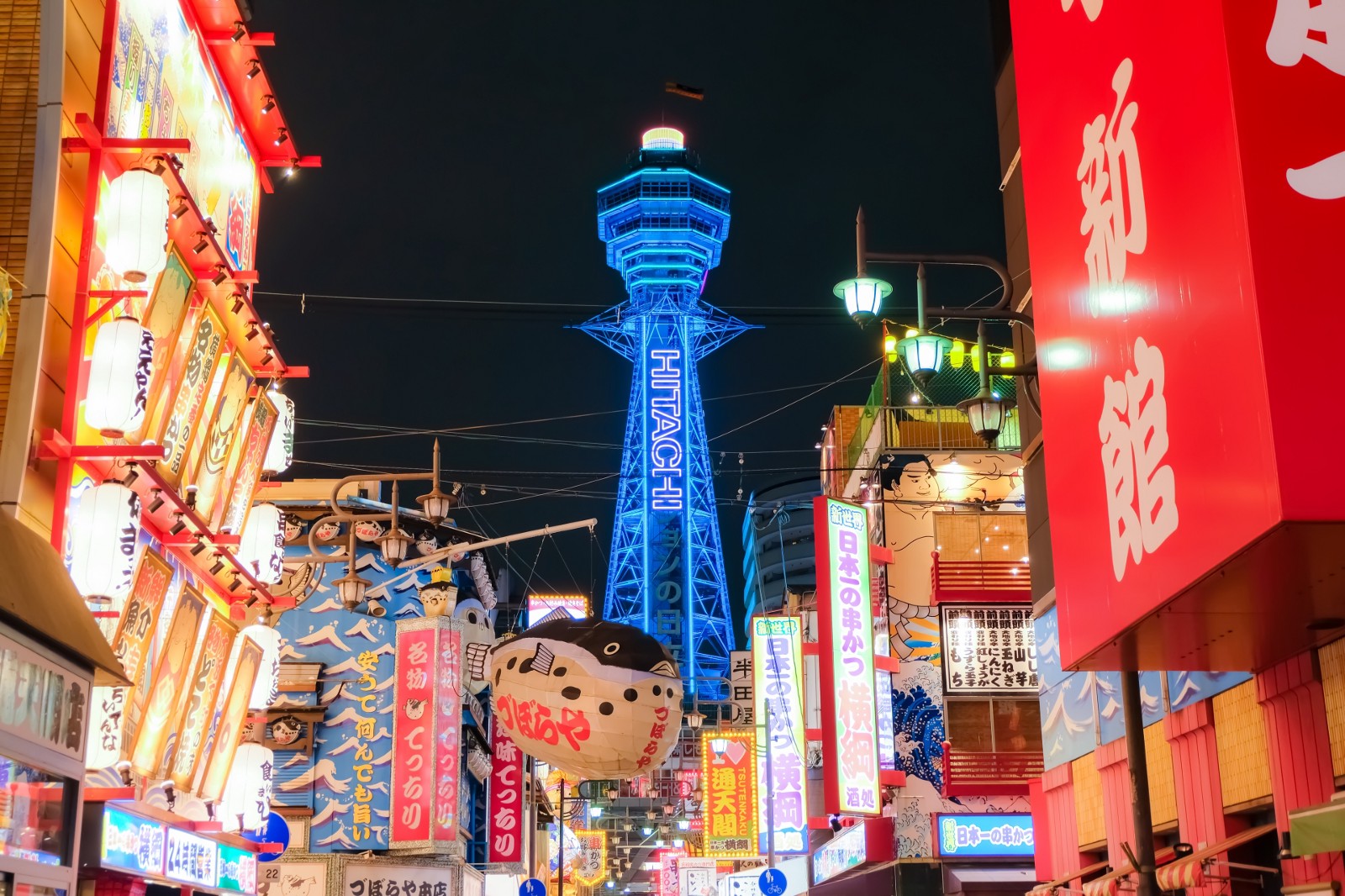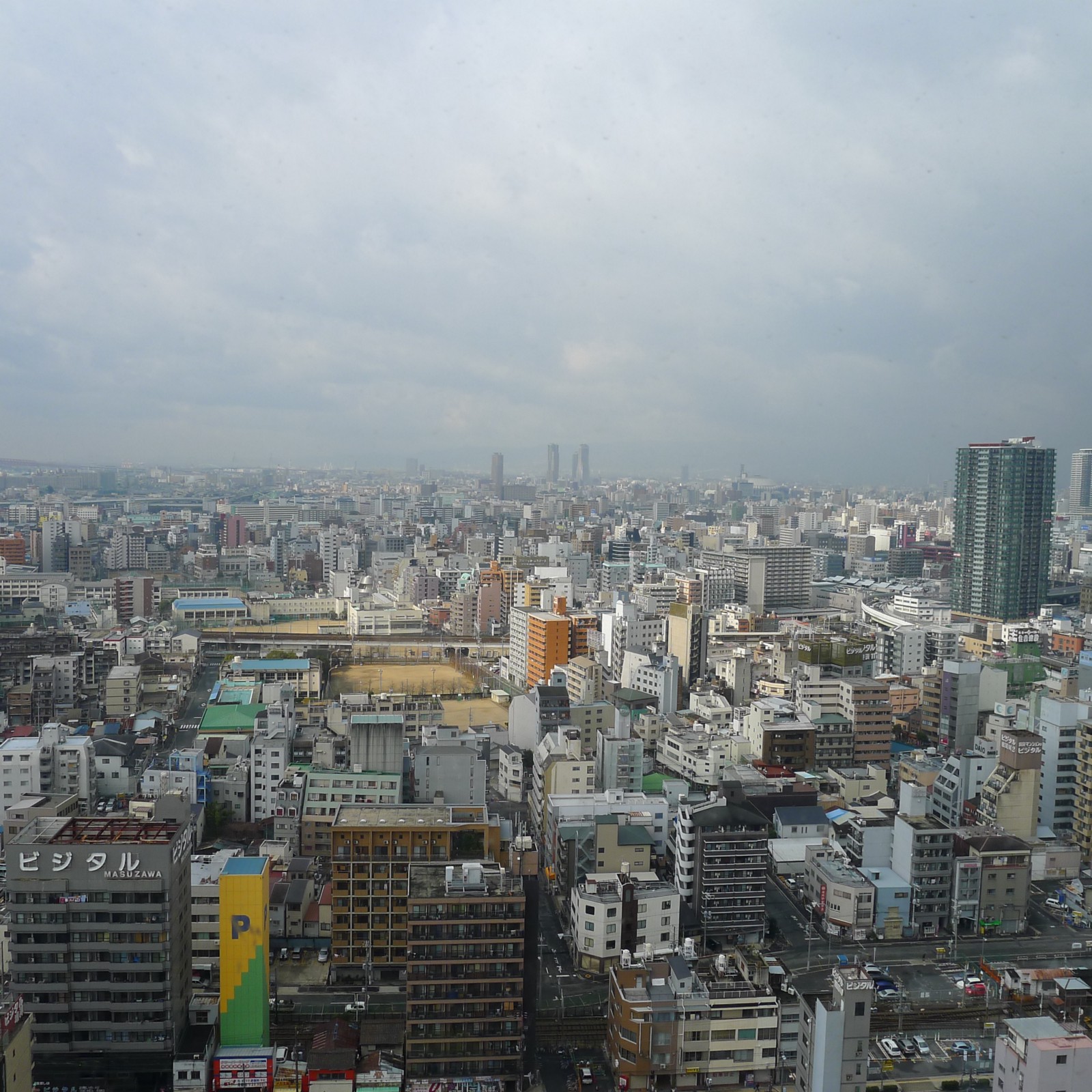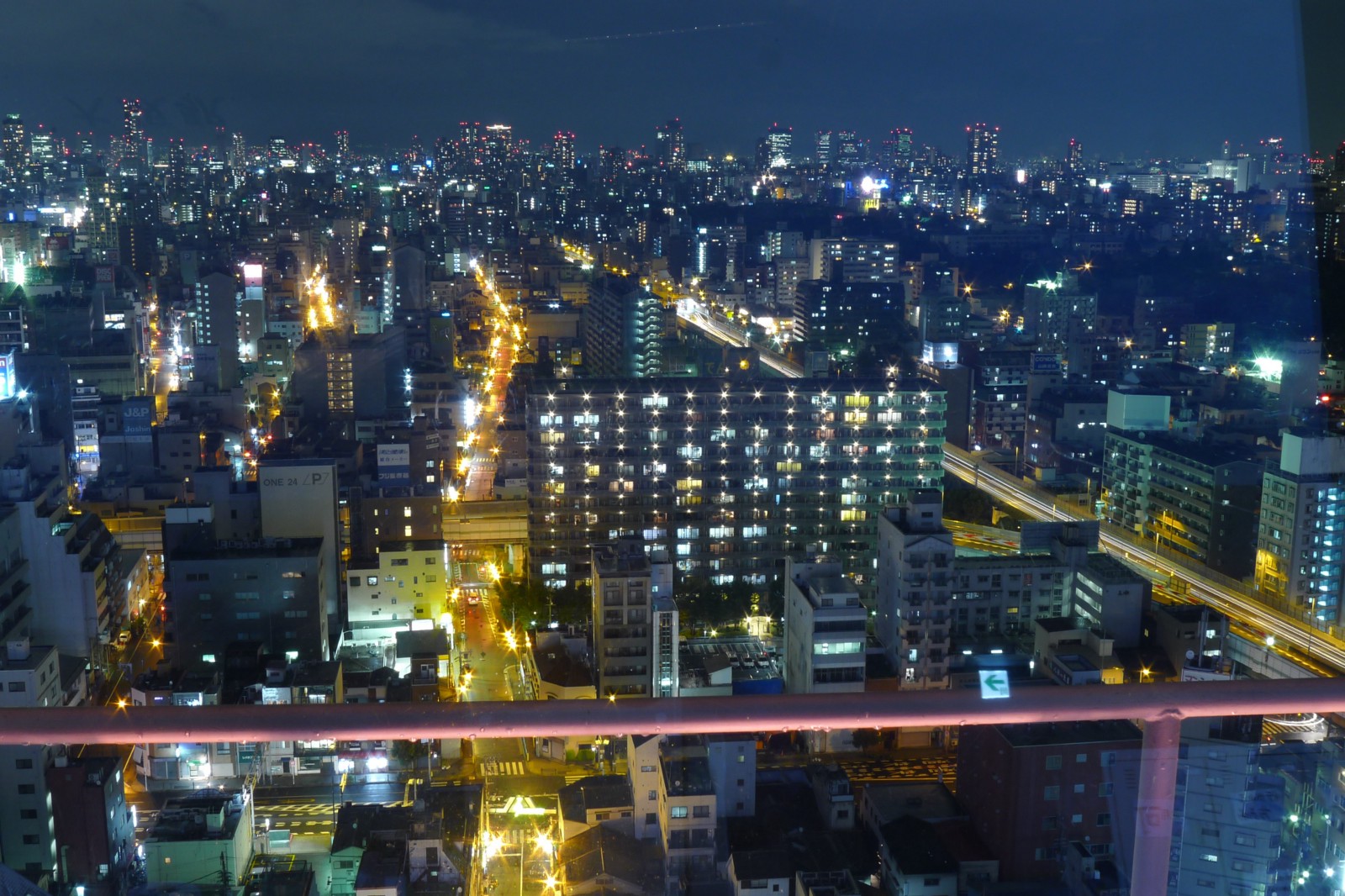 Osaka's symbolic tower, Tsutenkaku (通天閣) is located in a heart of Shinsekai. Originally the tower was built in 1912 modeled after the Eiffel Tower in Paris, yet it was hugely destroyed during the war and rebuilt in 1956. The 103 m tower has an observation desk at 94.5 m which offers amazing panoramic view of Osaka city. The tower is also a popular landmark to photograph, especially at night when it's illuminated by LED lights. The LED lights of Tsutankaku Tower changes monthly, representing the seasonal colour every month. (after sunset till 23:00)
Map: http://bit.ly/2YDHT5I
Hours: 9:00~21:00 (last admission at 20:30)
Admission: 700 yen
Billiken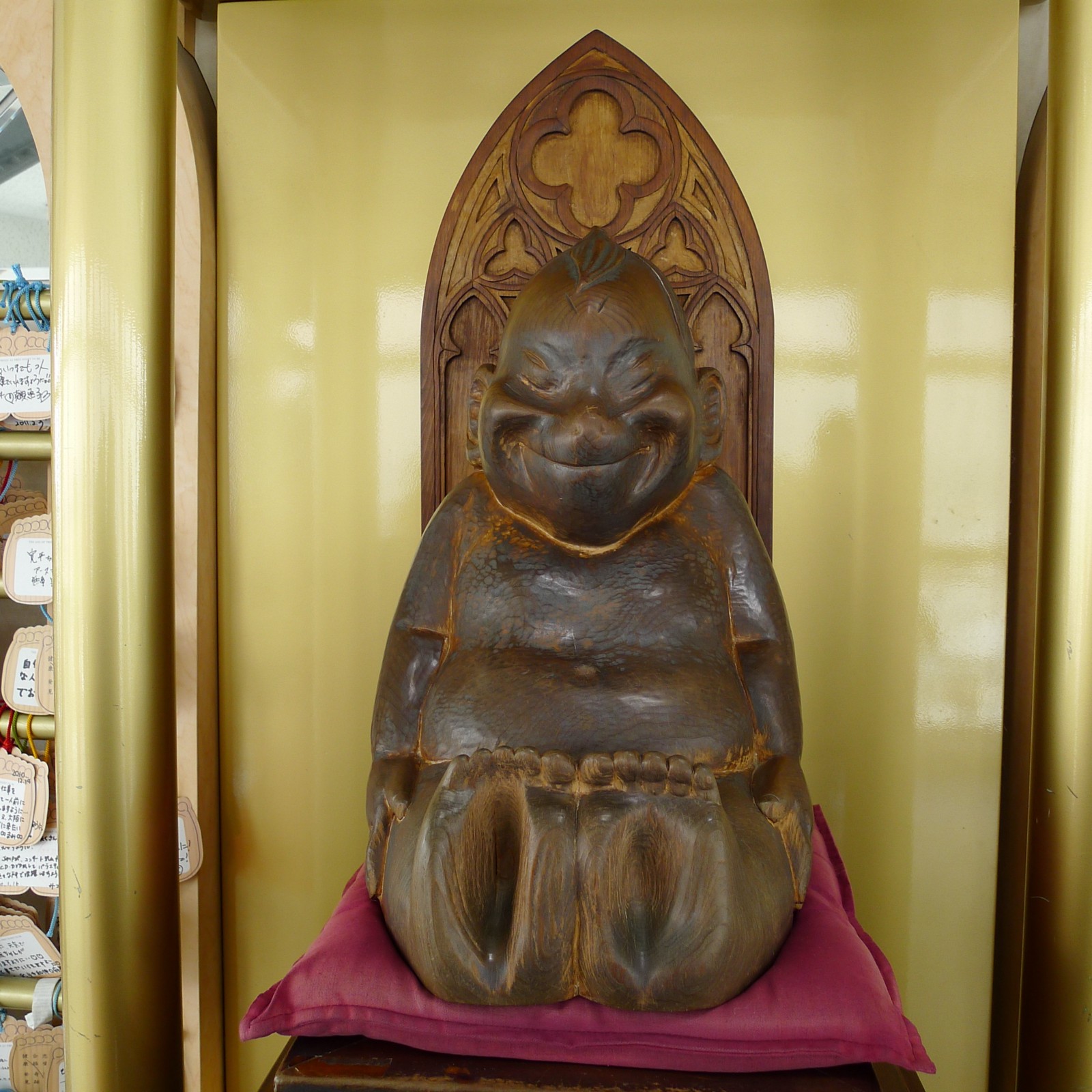 Billiken is a charm doll which is placed in the observation deck of Tsutenkaku tower since it was built. It's believed that if you touch Billiken's feet, you will be blessed. So the doll has been considered as the god of Shinsekai and beloved for many decades.
Neon Lights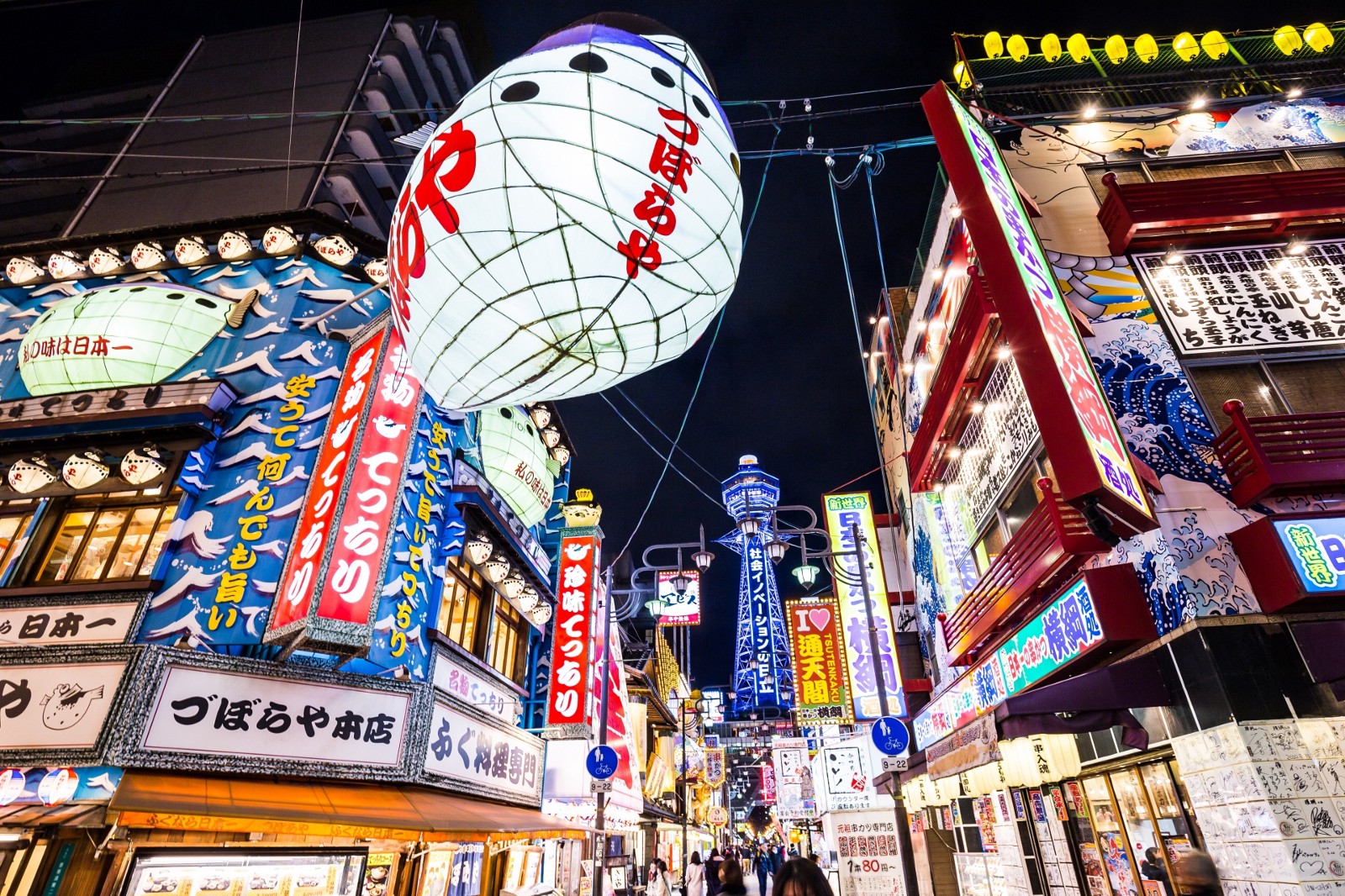 The iconic view of Shinsekai area is created by the nostalgic atmosphere with the colourful flashy signboards and displays of the local shops and restaurants. Especially, the glaring neon lights with the illuminated Tsutsnkaku Tower at night is the popular objects to photograph among Instagrammers/photographers.
Kushikatsu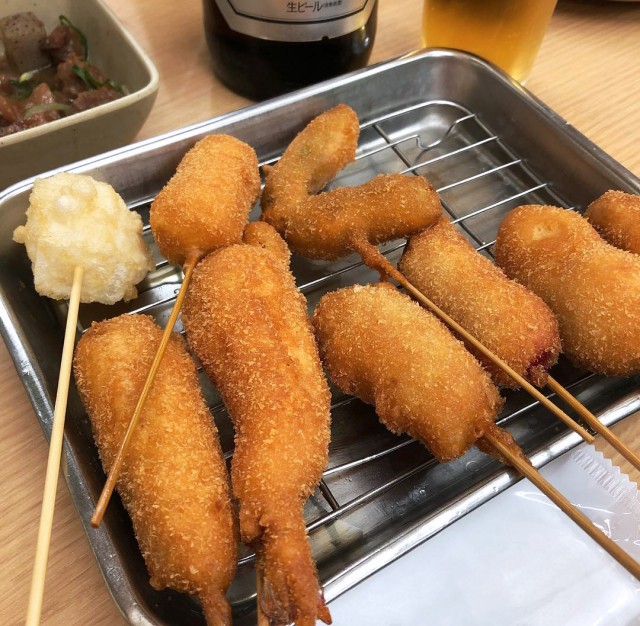 Kushikatsu (deep-fried skewered meat, seafood and vegetables) is one of the most popular Osaka food, especially famous in Shinsekai area. There are numbers of Kushikatsu restaurants (more like pubs) in Shinsekai, where you can place an order from 1 stick and it cost around $1~2 per stick. You see many locals enjoying the dish with a mug of beer even during day.
Jan Jan Yokocho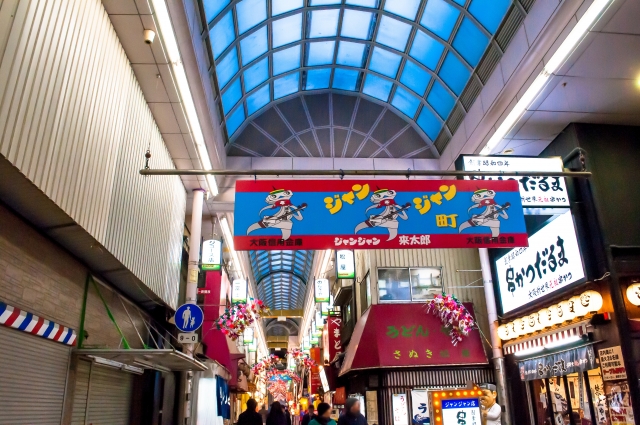 Jan Jan Yokocho (ジャンジャン横丁) is a 180 m long arcade through the district. The narrow arcade is lined up with retro shops, restaurants and cafes where you can see the real local life of the city. Many Kushikatsu restaurants are located in this arcade,too.
Spa World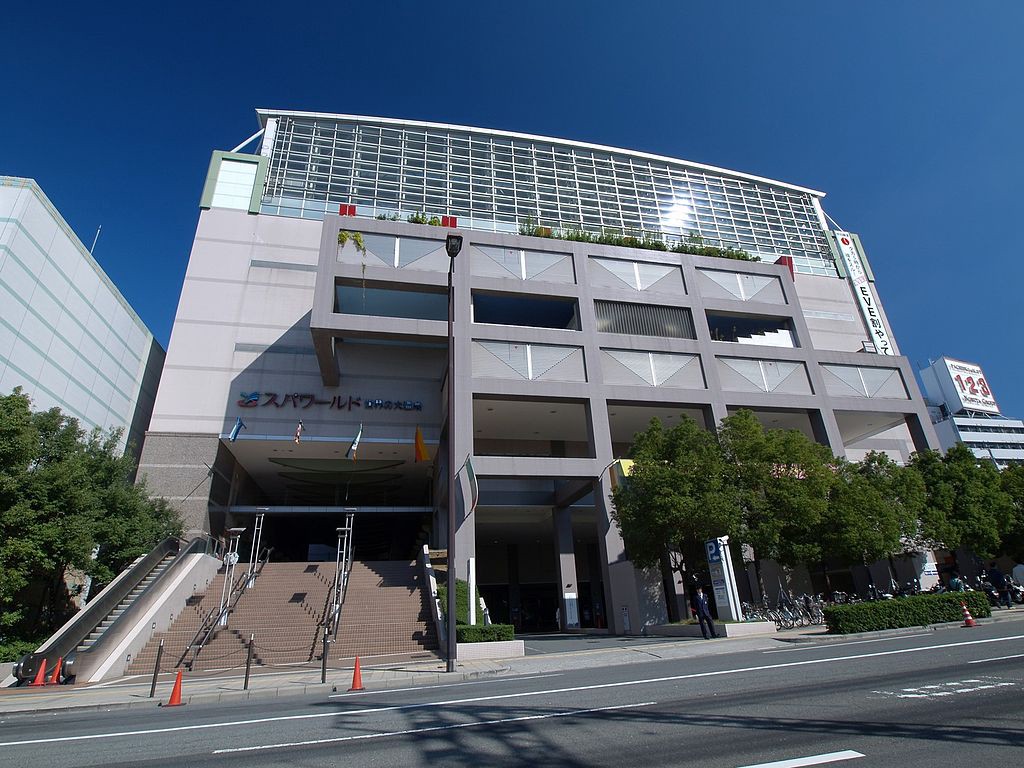 Spa World (スパワールド) is a hot spring theme park located in Shinsekai area, Osaka. The large onsen complex offers a variety of hot spring baths themed after famous spa/bath from around the world. There is also a sauna, a swimming area with a water slides and a playground, a sports gym, a massage salon, restaurants, shops and a hotel. With an admission fee of 1,200 yen, the Spa World offers free use of the bath, pool and gym all day.
Map: http://bit.ly/2M8dB9E
Hours: 10:00~8:45 am next day
Admission: 1,200 yen (Weekdays), 1,500 yen (Weekends & Holidays)
Website: http://www.spaworld.co.jp/english/index.html
Tennoji Zoo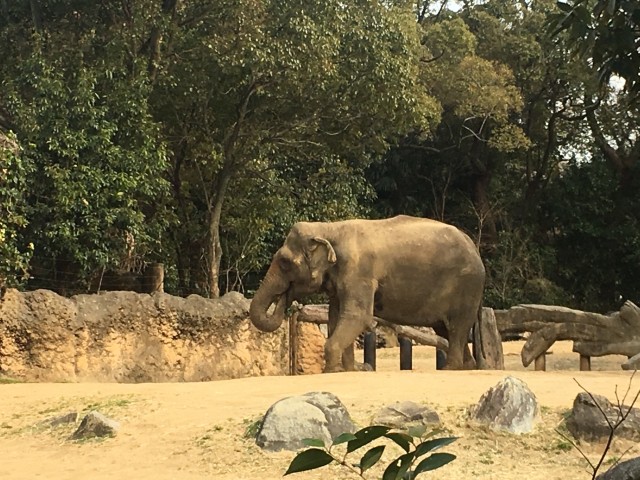 Tennoji Zoo (天王寺動物園) is a long-established zoo since 1915 located near Shinsekai area. It's the second most popular zoo in Japan after Ueno Zoo in Tokyo. The spacious 11 ha zoo houses 200 different kinds of 1,000 animals in 4 distinctive zones including elephant, giraffe, lion and polar bear. With the "habitat environment exhibits", the zoo puts huge efforts to present the landscape of the habitat of animals as much as possible to show that the animals live in the environment similar to their habitat.
Map: http://bit.ly/2JvKgUO
Hours: 9:30~17:00 (last entrance is 16:00)
*Closed on Monday (the following weekday if Monday is a national holiday)
Admission: 500 yen
Website: https://www.city.osaka.lg.jp/contents/wdu170/tennojizoo/en/
-Access to Shinsekai
Nearest Stations:
4 minutes walk from Ebisucho station/Exit:3 (Sakaisuji line/Hankai line)
7 minutes walk from Dobutsuenmae station/Exit:1 (Midosuji line)
9 minutes walk from Shinimamiya station (JR Kanjo line/Nankai line)
Going to Osaka soon? Then you may wanna check out these articles, too!
▽Related Articles▽
▼Editor's Pick▼
---