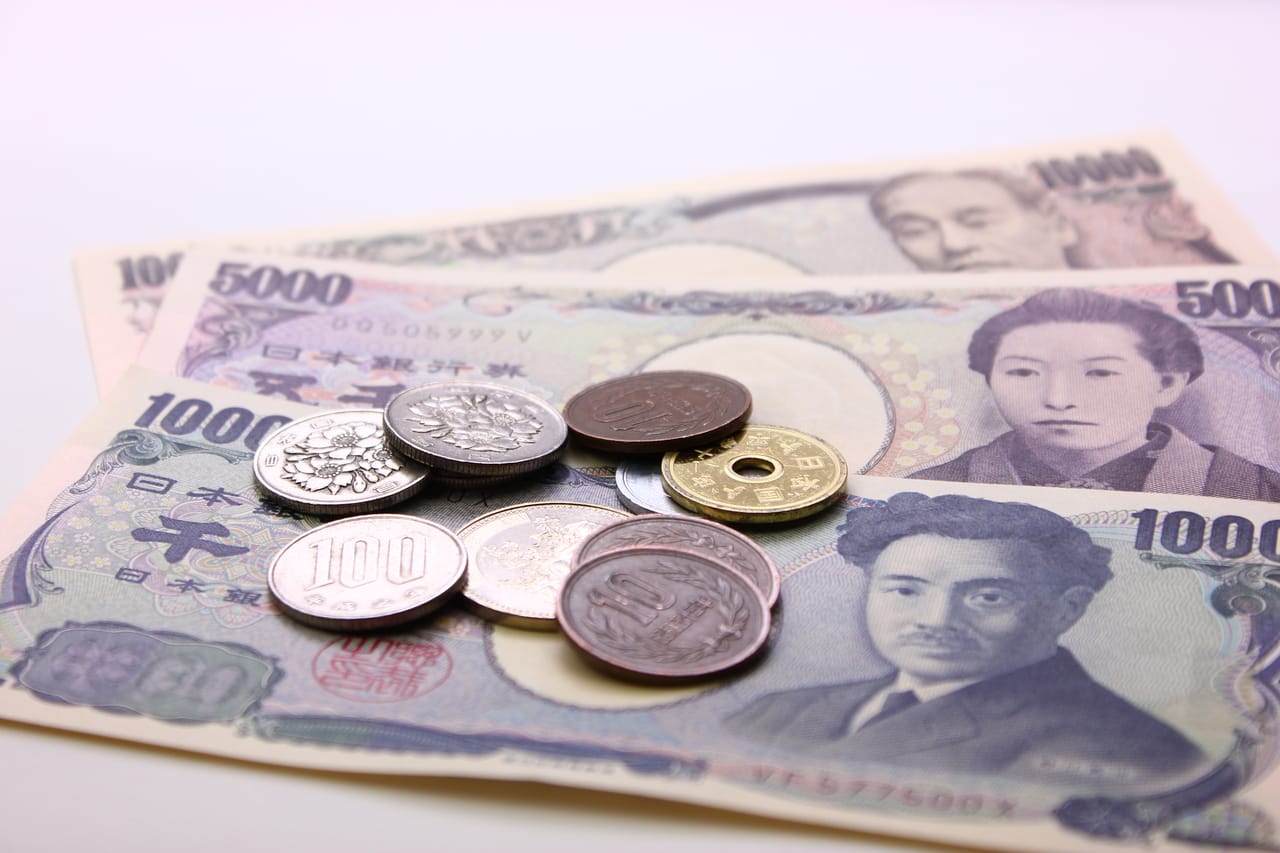 Currency
The currency of Japan is Yen (¥), and the types of the currency used in the country are as follows:
Four types of banknotes
1,000 yen
2,000 yen
5,000 yen
10,000 yen
*The banknote of 2000 yen is quite rare in circulation.
Six types of coins
1 yen
5 yen
10 yen
50 yen
100 yen
500 yen
It's easy to distinguish the coins for each of different colors and sizes. In unfamiliar foreign countries, it's probably difficult to use coins smoothly, however, there are many chances that you can take time to use coins easily in Japan: at vending machine for drinks and capsule toys.
How about the prices in Japan?
Here are some sample prices of food, accommodations and transportation.
Food
Mineral water: about 100 yen ($1)
Rice ball: 100 yen ($1)
Burger (The Big Mac): 390 yen ($4), set 690 yen ($7)
Coffee (convenience store): 100 yen ($1), (Starbucks): about 350 yen ($3.5)
Lunch (restaurant): 1,000–2,000 yen ($10–$20)
Dinner (Japanese style Izakaya): 4,000–5,000 yen ($40–$50)
Hotel / 1 person
Low: 3,000–5,000 yen ($30–$50)
Medium: around 10,000 yen ($100)
High: 30,000–50,000 yen ($300–$500)
Transportation
Taxi: start fare (the first 1km) 400 yen ($4)
Train/Subway (Tokyo): about 200- yen ($2-)
Bus (Tokyo): about 200- yen ($2-)
Bullet train (Tokyo-Kyoto): about 13,000 yen ($130)
Payment methods
When it comes to payment methods, there are various options especially in urban areas. Nevertheless, it's highly recommended to have some cash just in case. Local shops, Japanese style hotel Ryokan, admission fee of temples sometimes require to pay cash.
Transportation IC cards like Suica and Pasmo not only help you save time for buying tickets but also can be used at convenience stores and other many stores.
ATM
ATMs also help you travel smoothly in the country. For the card issued overseas, sometimes you cannot withdraw cash from ATM, or cannot use them even when MasterCard or Visa logo is written. Basically, you can use international cards at ATMs that are located at 7-Eleven convenience stores (there are about 20000 branches all over Japan) and major banks in Japan. Most of the places support English. You can use the banks only on working time but for 24 hours at 7-Eleven.
Currency exchanges
There are also currency exchanges in airports and streets in towns. Some are also located at banks and department stores.
Tax
Japanese consumption tax is currently 8% (it is scheduled to change to 10% from October 2019).
In Duty-Free shops, if the total amount of purchased items is greater than 5000 yen, consumption tax will be exempted. The number of Tax-Free shops like departments, electronics retail stores has been increasing lately.