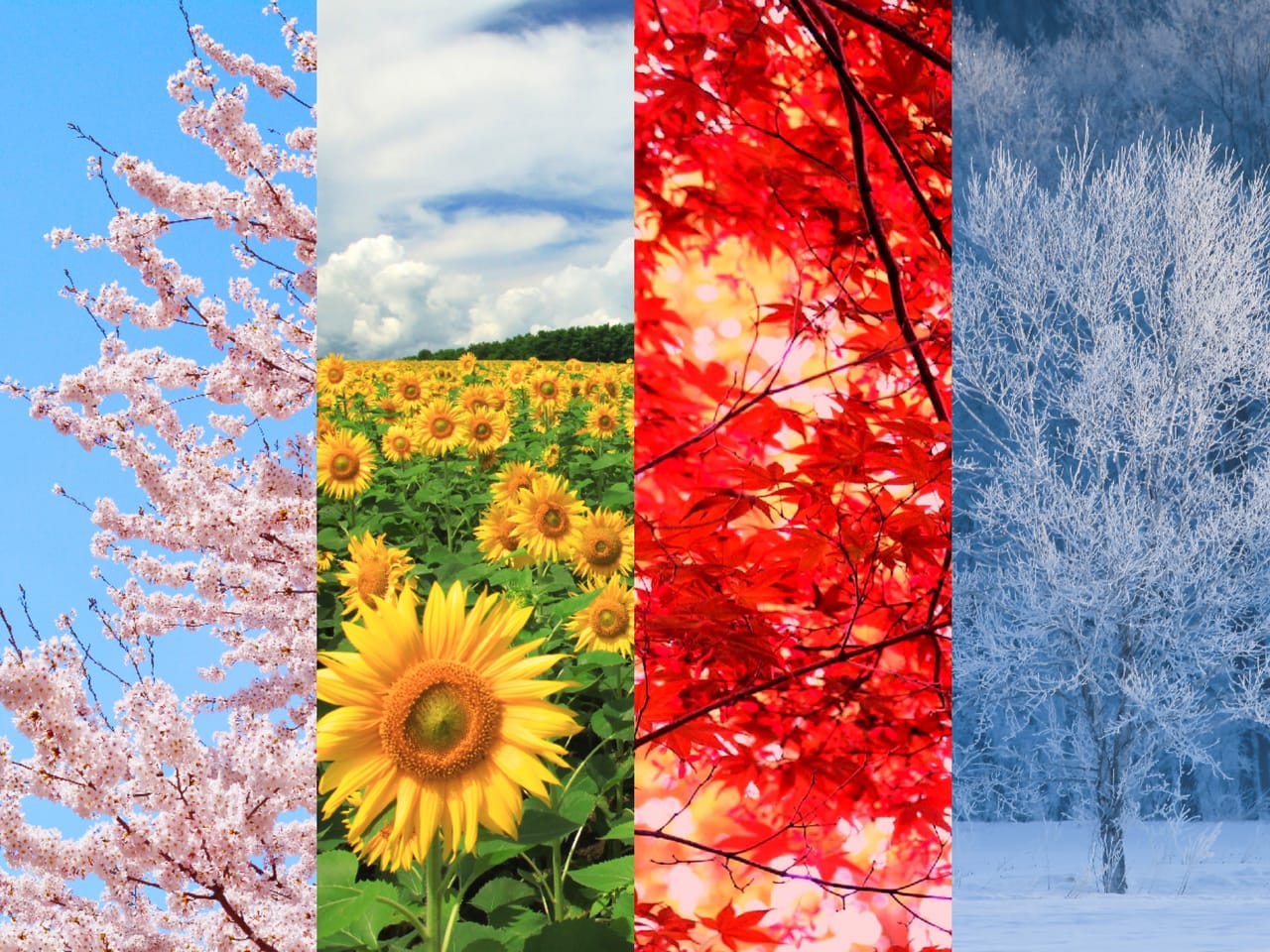 Season
Along with the city infused with high-tech and tradition and Japanese cuisine, it's fair to say that one of the biggest attractions in Japan is the beautiful four seasons.
Spring, summer, autumn and winter, every season is distinct with very different characteristic and its own unique charm. The best season to visit Japan is considered to be spring and autumn since the climate is moderate. In fact, the best visiting time varies depending on the season and the place. Let's see the best things to do and places to visit in each season.
Spring
Speaking of spring in Japan, the first thing most of us think is cherry blossoms. It's definitely the top seasonal attraction in the country and cherry blossoms can be seen nationwide including the metropolitan area of Tokyo. The season for cherry blossoms is usually from March to April starting from the southern regions and gradually moving on to northern part. The viewing period is about 1–2 weeks, so you may need to plan your trip carefully to catch the best time.
Other than cherry blossoms, there are various kinds of colourful flowers flourishing through spring such as Wisteria, Nemophila and Azalea.
Summer
There are abundant summer specific attractions including beaches and special events. Traditional Japanese summer festivals are held in each region with special ceremony, fireworks and authentic street food. When it comes to beaches, Okinawa, the tropical paradise in southern Japan is the first choice. There are numbers of world class snorkeling and diving spots as well as high-end beach resorts. There are also several great beaches near Tokyo which are perfect for summer getaway.
Another popular summer activity is visiting mountains. Places like Hokkaido and Japan Alps, you can enjoy hiking and watching the magnificent landscape with the cool and dry breeze. In the beginning of summer from June to July, most parts of Japan experience the rain season and there are many days of raining during the period. However, Japan offers plentiful indoor attractions that visitors won't get bored.
Autumn
In addition to the mild and comfortable climate to travel around, the biggest attraction of Japanese autumn is the autumn leaves that tint the whole country with red, yellow and gold brilliantly. Kyoto is known as the best place to see autumn leaves in Japan as the collaboration of historic buildings and colourful autumn leaves displays astonishing scenery like no other.
In recent years, Halloween has become one of the biggest yearly events in Japan, and numbers of Halloween events are held during the season which millions of people participate. The Shibuya Halloween is country's most notorious street the event that takes place at the famous Shibuya Crossing and over 1 million people gathered with the unique costumes.
Winter
During winter, the temperature drops considerably nationwide including Tokyo, and snowfall is common in the northern areas such as the mountainous areas of Central Japan, Northern Japan and Hokkaido. These areas are popular for snow activities like skiing and snowboarding and the high-quality powder snow attracts skiers from all over the world. Snow festivals also take place at several cities in northern Japan including the world-famous Sapporo Snow Festival that features spectacular snow-made sculptures.
Winter is a great season to enjoy Onsen bath in Japan to warm up body in the cold climate. Some of outdoor Onsen baths in Japan offers scenic snowscapes. Another popular attraction through winter is the winter illuminations that are displayed in many cities across Japan. The popular illumination events attracts millions of visitors during winter.
Okinawa is a popular destination to escape from the cold weather in Japan as it keeps warm temperature (around 20 degrees) even in winter due to the subtropical oceanic climate.