8 Best Things to Do in Osaka at Night
Best Nightlife Activities in Osaka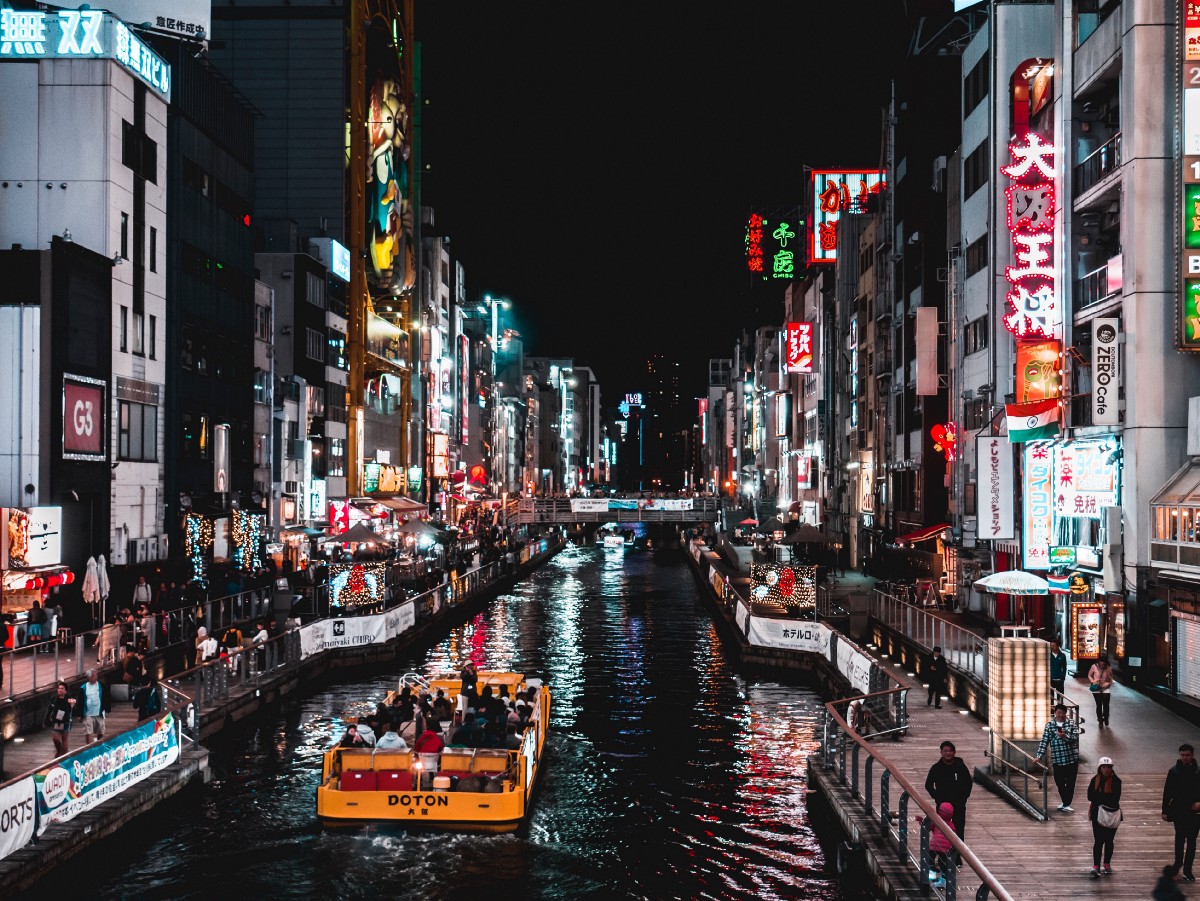 Osaka is the capital city of western Japan, and one of the busiest and the most entertainment cities in Japan. The vibrant and energetic city offers countless tourist attraction for day and night through the year. Night in Osaka is as exciting as during the day. In this article, I have listed best things to do in Osaka at night including authentic Osaka food, bar hopping and neon lights.
1. Take Photos at Dotonbori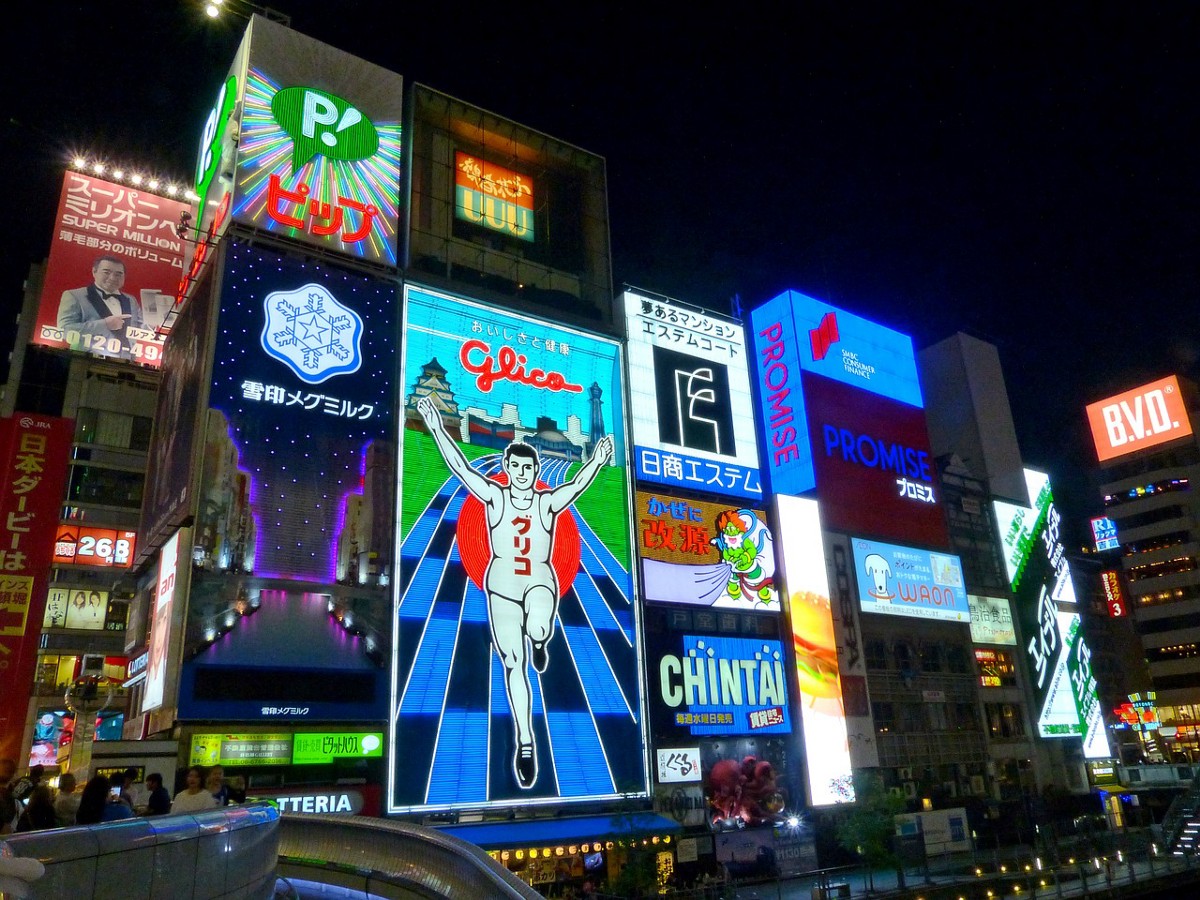 One of the top attractions in Osaka is unique and colourful signboards of shops and restaurants including the Glico Running Man and the Giant Moving Crab. Most of iconic signboards are gathered in Dotonbori area. Although they are popular photo spots among tourists through the day, they are much more eye-catching and photo-worthy at night as they display colourful and flashy lights. See the link below for the best photo spots in Dotonbori area!
2. Bar Hopping
The best way to know the authentic food culture of Osaka is joining a food tour with a local guide! Through the tour, you can explore the hidden local eateries which are not on guidebooks. "Osaka Bar Hopping Food Tour in Namba" by Magical Trip allows you to hop at 3 different local pubs taste delicious local food and drinks, and stroll down the streets of Namba area including the atmospheric Izakaya alley, Hozenji Yokocho.
3. Shinsekai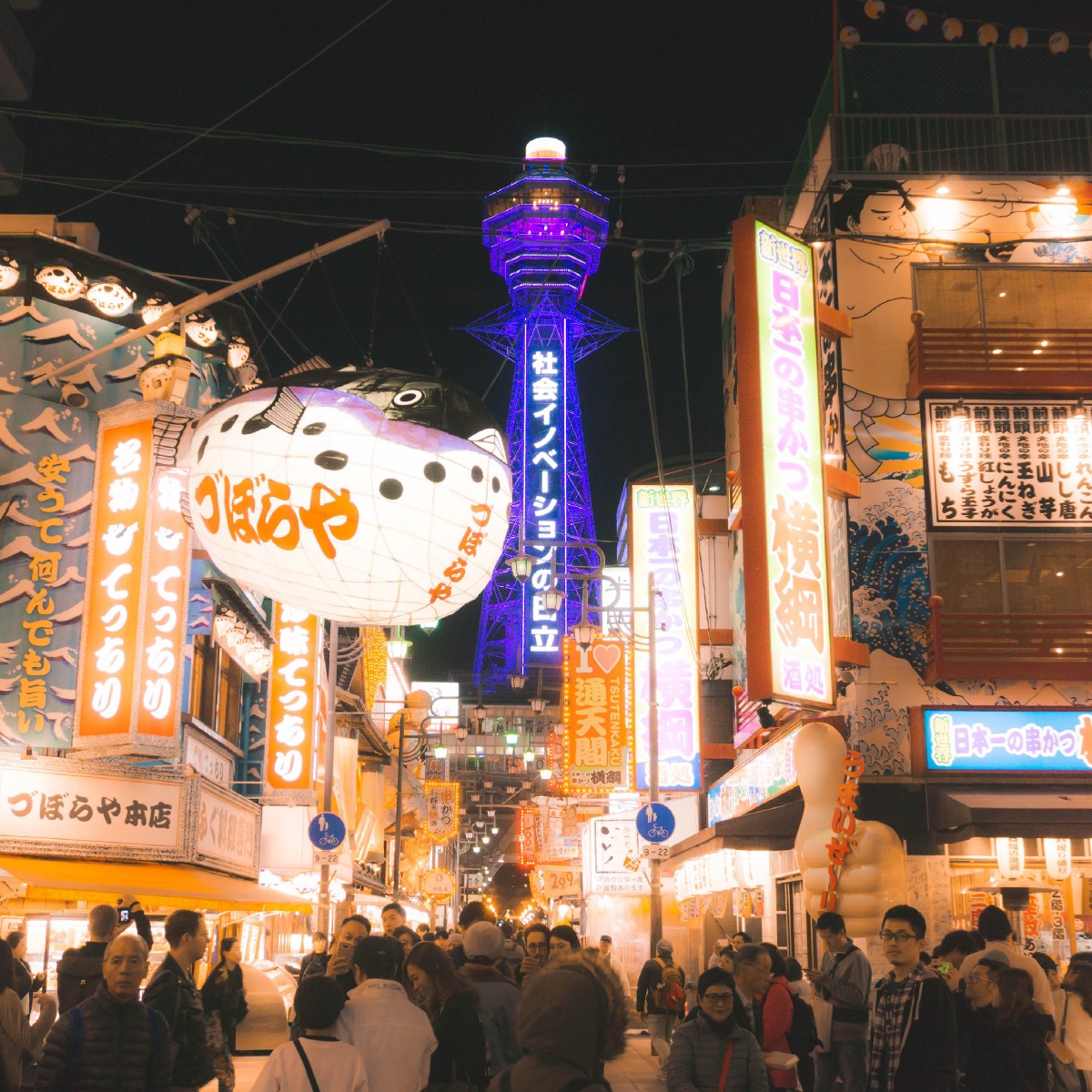 Shinsekai (the New World) is one of the most attractive neightbourhoods in Osaka City. The nostalgic and retro commercial downtown district has several unique tourist attractions including Tsutenkaku Tower and colourful shop displays which glow at night. It's also a great area to dine out at local pubs. Try Kushikatsu (Deep fried skewers), which is a signature dish from Shinsekai area.
4. ROR Comedy
Did you know Osaka is known as the funniest city in Japan?? Osaka has a long history of the strong comedy culture, and in fact, a large number of greatest Japanese comedians are from Osaka. ROR Comedy Club is a stand-up comedy club in Osaka where award-winning comedians perform in English. Be entertained at the home of comedy and laugh all night long!
Official Website: https://www.rorcomedy.com/
5. Observatories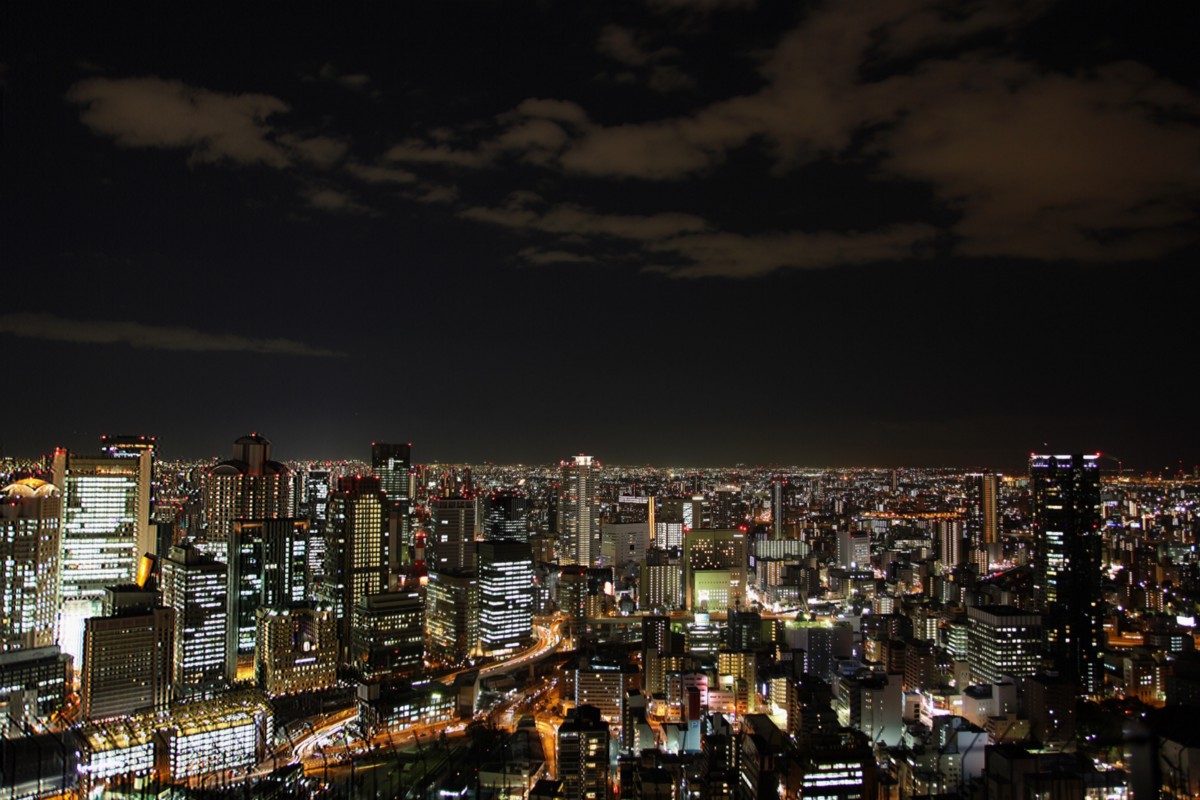 Osaka offers the spectacular world class cityscape especially at night, and there are two amazing observatories in the city where you can gaze the breathtaking view of Osaka city from above.
Umeda Sky Building is a 173 m high rise building in Kita disctrict of Osaka, and has an observation deck "Floating Garden Observatory" on the roof top of the building. The breezy open-air deck offers spectacular 360° panoramic views of Osaka.
▶ Book Tickets to Umeda Sky Building Observatory
Opened in 2014, Abeno Harukas is the tallest building in Osaka, which stands at 300 m high above ground. Harukas 300 is an observation deck on the top three floors of the building, offering a breathtaking 360° panoramic view of the city
▶ Book HARUKAS 300 Observatory Ticket in Osaka
6. Dine at a Michelin Star Restaurant
Osaka is arguably the most popular travel destination among foodies. Including the significant local dishes such as Takoyaki, Okonomiyaki, Kushikatsu, etc, there are a huge option for dining out in the city. Besides local food, Osaka is also home to numbers of high-end Japanese restaurants including Michelin starred ones. If you wish to try the best quality Sushi, Tempura and Wagyu dishes, Osaka is a great place to be.
Check out the link below for the best Michelin starred restaurants in Osaka today (Booking links are available, too!)
7. Watch a Baseball Game of ORIX Buffaloes
Baseball has been the most popular sport in Japan for many decades, and watching baseball games is one of the best ways to explore Japanese culture. ORIX Buffaloes is a professional baseball team based in Osaka City, and their home stadium, Kyocera Dome is located in the heart of the city. Numbers of professional baseball games are played here during the season with great enthusiastic atmosphere. Some of games are available at night, and the audience can enjoy watching a game with food and beer.
There is another baseball team which has a massive fan base in Osaka, Hanshin Tigers. Hanshin Tigers' home ground, Koshien Stadium is located at the neigbouring city, Nishinomiya in Hyogo Prefecture, and it's very accessible to Osaka. Hanshin Tigers fans are known for being the most passionate and fanatical, and the atmosphere at the game is great.
8. Winter Illuminations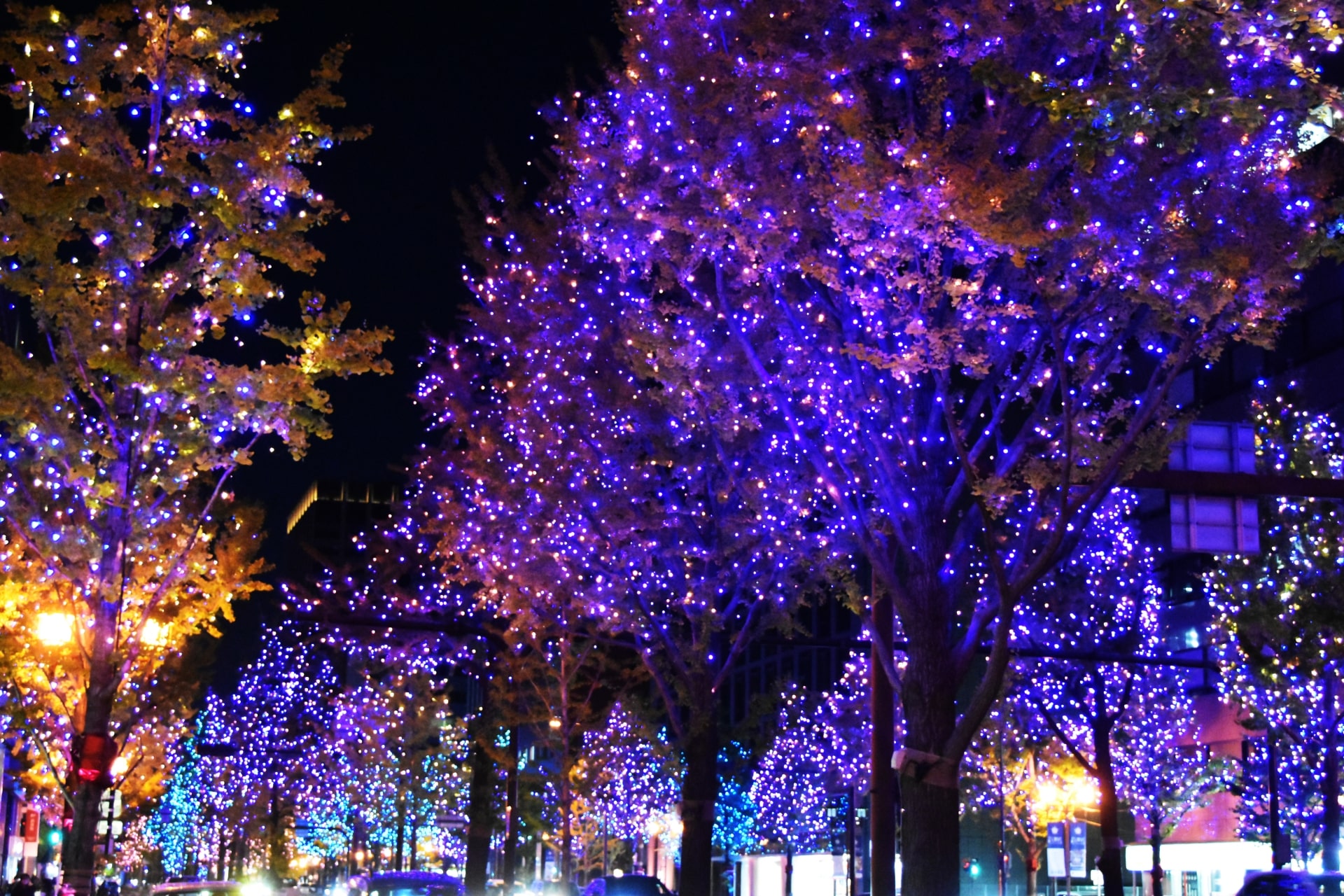 It's a seasonal event and might not be available through the year, but winter illuminations are definitely the top thing to do at night across the country during winter. There are several spectacular winter illumination events held in Osaka including Osaka Castle and a large German style Christmas Market. Here is a list of best winter illuminations in Osaka from the past year.
Planning a trip to Osaka?? If yes, I'd recommend you to check out more stories about the latest travel info in Osaka and around! Here are popular articles about Osaka area 🙂
▽Related Articles▽
▼Editor's Picks▼
---