18 Best Osaka Tours and Activities
Cool and Unique Things to Do in Osaka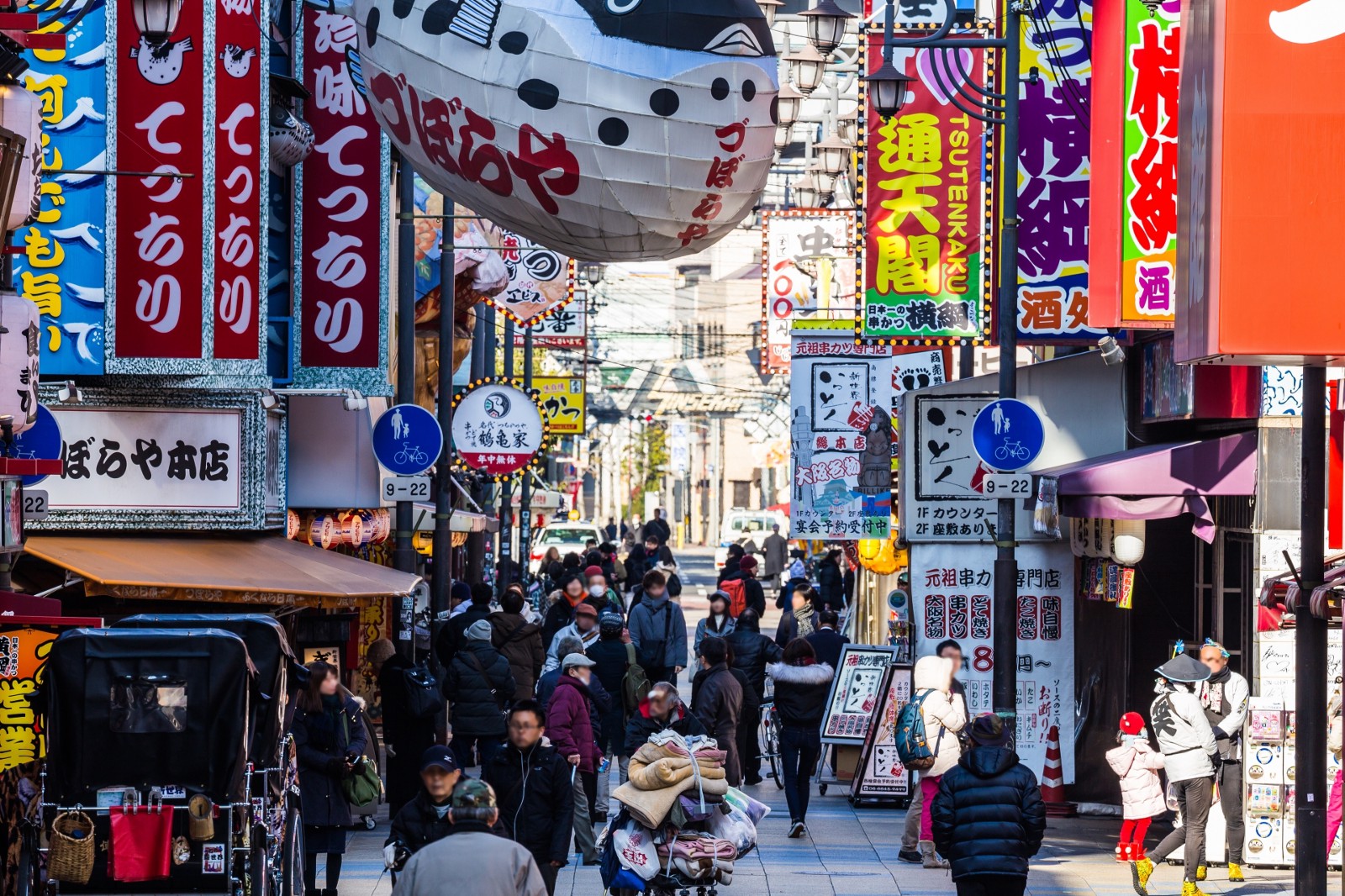 Let's make your trip in Osaka more special and memorable!! There are various fun activities for tourists in the western capital Osaka, including traditional culture experiences and city tours. Trying activities are a great opportunity for foreign visitors to feel Japanese culture real close.
Various kinds of activities are available in Osaka today by several different tour companies as well as tickets to amusement parks, shows, and reservations to some of top-rated restaurants in Japan.
Today, I have picked 18 most recommended activities and tours in Osaka, which will surely upgrade your trip to more memorable one.
1. Go-Kart Ride
Rental Go-Kart has been one of the most popular activities in Tokyo for past years, and now it's available in Osaka, too. Ride a Go-Kart in your favourite character's costume and drive through the city! Enjoy the great view of some of Osaka's landmarks from the road!
Book ▶ Street Go Kart Experience by Akiba Kart Osaka
2. Osaka Bar Hopping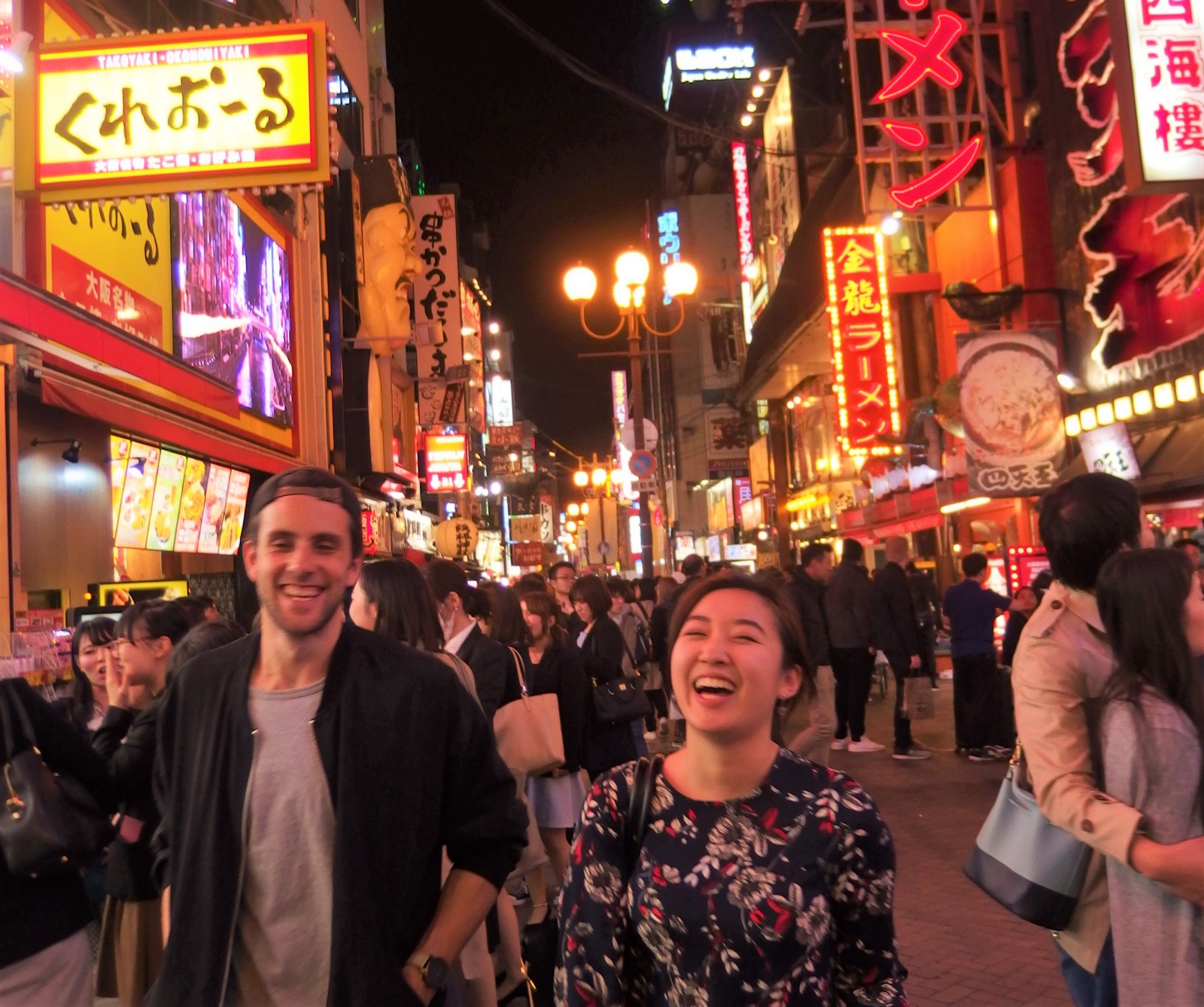 Food is one of the most attractive things about Osaka. Explore Osaka's deep food and drink culture at night. If you want to try best izakaya food and drink in Osaka, try this Osaka Bar Hopping Nightlife Tour with Magical Trip. You'll get to experience authentic Osaka foods and drinks by pub crawling local izakaya bars that travelers normally couldn't find.
3. Universal Studios Japan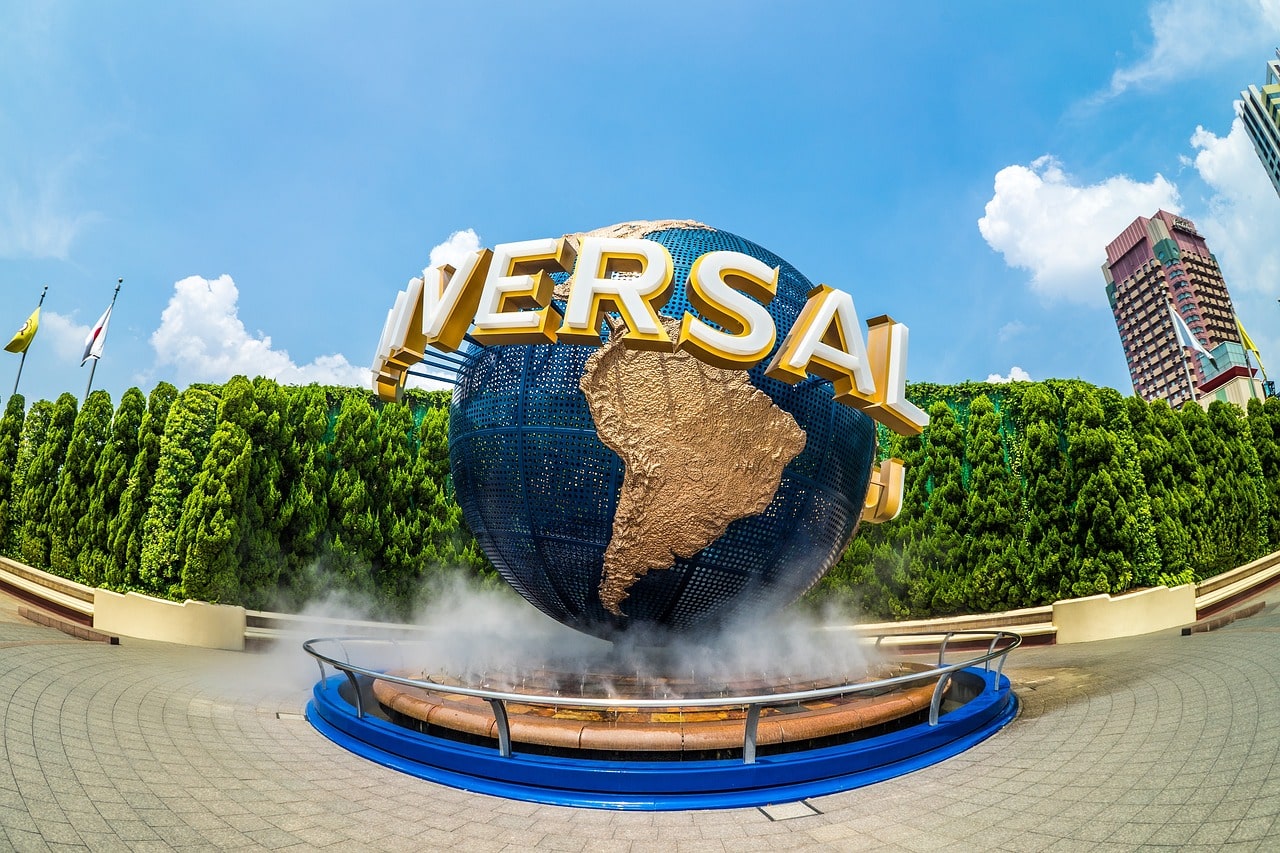 Don't miss the world's greatest amusement parks, Universal Studios Japan in Osaka! Have a magical experience with the park's attractions, and meet your favourite superheroes and characters such as Spider Man, Harry Potter, Minions and more!! Book your e-ticket in advance, and don't forget to get the express pass to avoid waiting lines!
Book ▶ Universal Studios Japan Studio Pass E-Tickets
4. Osaka FooDrink Tour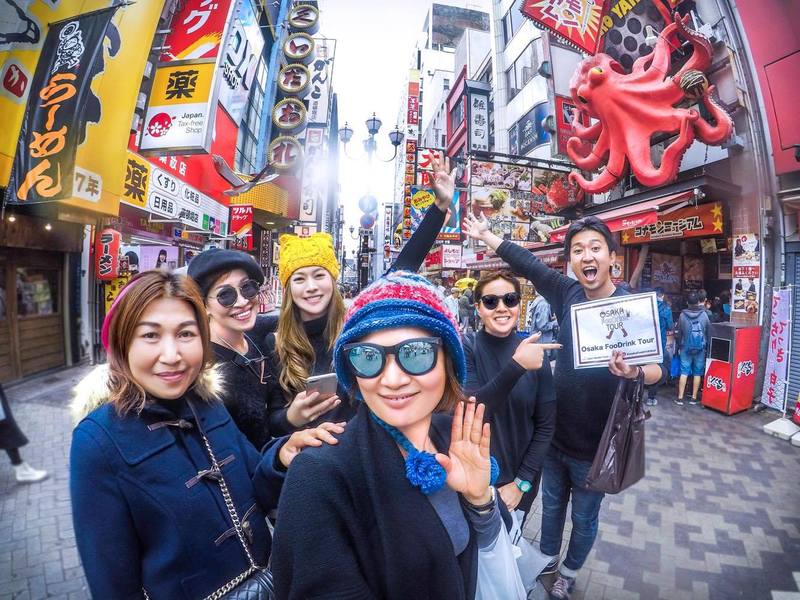 Enjoy authentic Osaka food with the "Kuidaore (eat till you drop)" walking tour at two most popular areas in town: Kuromon Market, the center of Osaka food culture, and Dotonbori, the tourist center of Osaka famous for shop displays and neon lights. Fulfill yourself with delicious Osaka street food in a half day 🙂
5. Visit the Famous Aquarium KAIYUKAN
Kaiyukan is one of the largest aquariums in the world, and a must-visit tourist attraction in Osaka. Displaying over 500 kinds of marine lives including penguins, dolphins, sea lions, etc, featuring 15 water tanks including the 34m x 9m massive tank with a whale shark.
▶ Book e-tickets to Kaiyukan Aquarium!
Related article: Kaiyukan Aquarium
6. TeamLab Botanical Garden in Osaka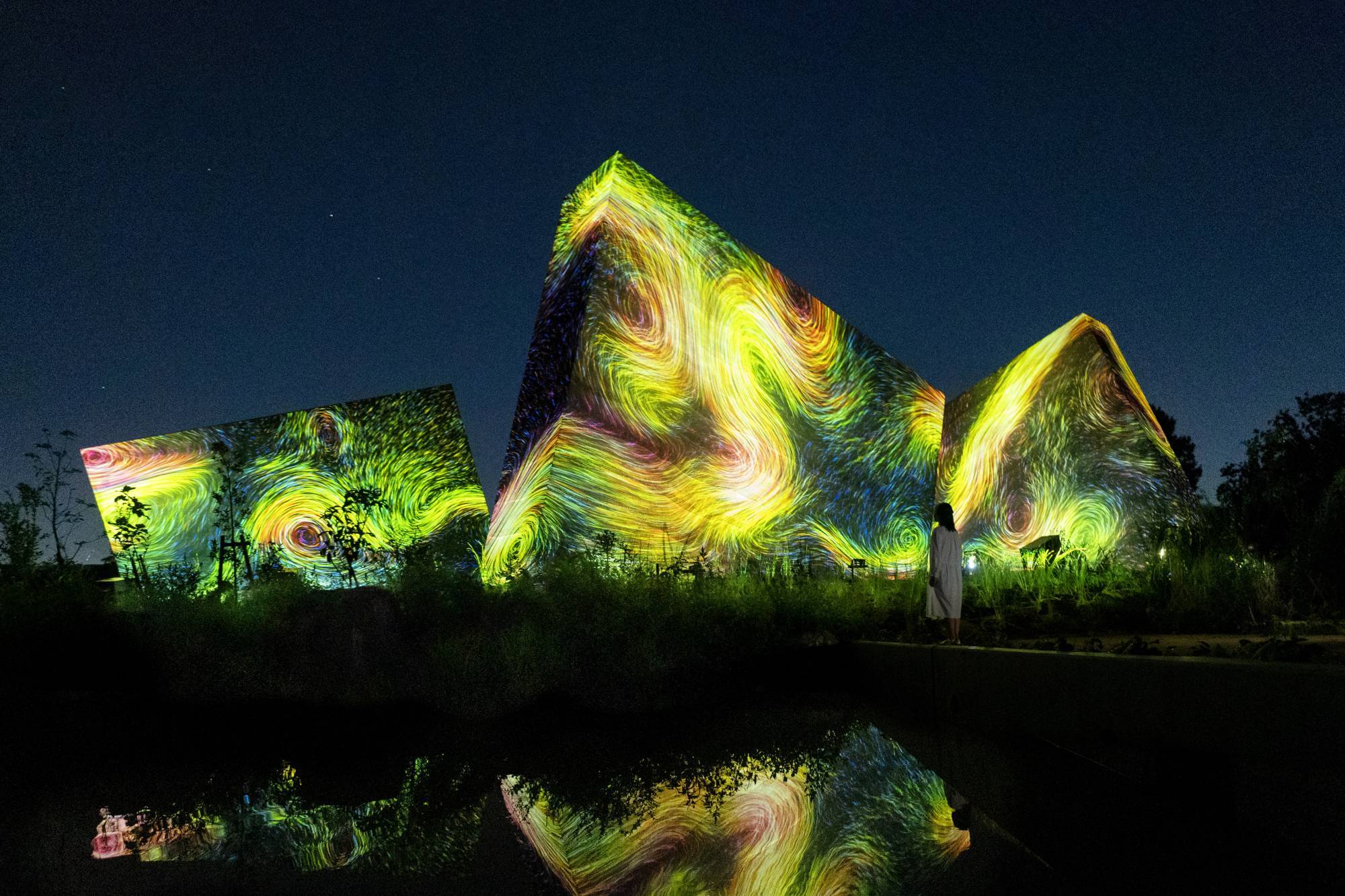 The digital art museum, TeamLab Botanical Garden is one of the most trending spots in Osaka right now. The teamLab's latest outdoor museum is built inside the botanical garden of Nagai Park, a large urban park in Osaka with the space of 240,000 sqm. After dark, the beautiful botanical garden transform into a mesmerising art space that collaborates with beautiful nature.
▶ Book the ticket for teamLab Garden OSAKA
More info: TeamLab Botanical Garden Osaka
7. Cook Osaka's Local Dishes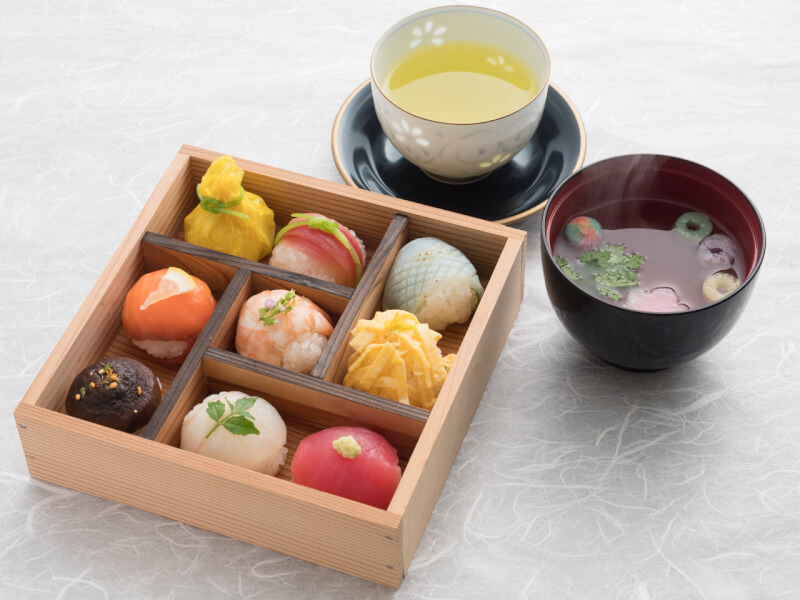 Have an authentic Osakan food cooking experience! A wide variety of cooking classes are available in Osaka today including Okonomiyaki, Takoyaki, Sushi, Ramen and more! You can experience authentic Japanese food culture and traditions while leaning how to make your favourite Japanese dishes from local teachers! Take secret recipes back home and cook for your friends and family! Check the link below to find the best cooking classes in Osaka!
8. Osaka Bike Tour
Explore Osaka in a very unique way! The Osaka Bike Tour is a fun and exciting half-day tour around Osaka Castle guided by a trust-worthy local expert! Cycle around the castle through the vast park, feel the breeze and explore the hidden spots. After the tour, you'll also get a chance to taste delicious Osaka food!
9. Kimono Rental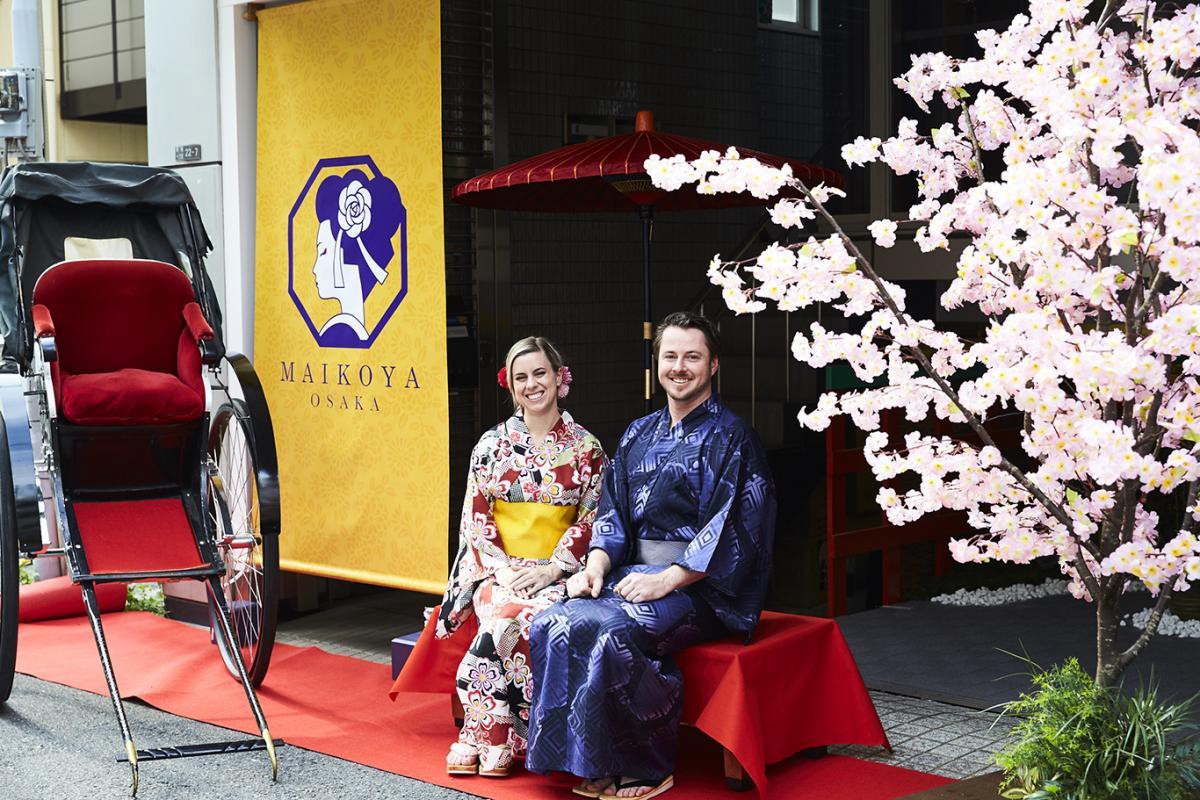 Maikoya is the leader in kimono wearing experience in Osaka with its extensive kimono collection, friendly staff, kimono photography backdrops, a small Japanese pond and various kimono photo ops. The building also has kimono displays and various traditional clothing choices both for men and women. If you'd like the staff can take your photographs by a pro camera and send you digitally.
10. Authentic Tea Ceremony Experience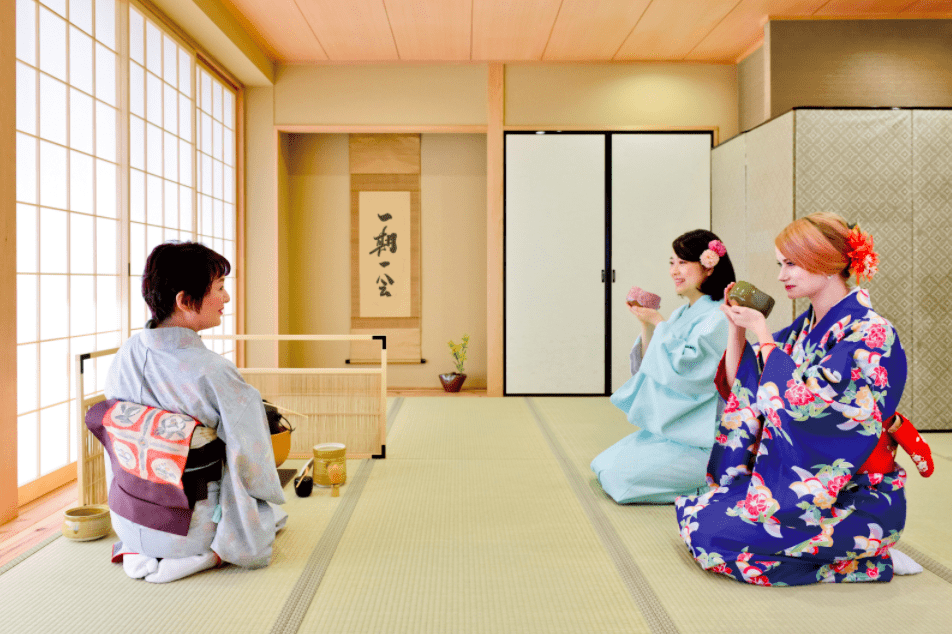 Although many people associate tea ceremony with Kyoto, theritual was actually established by Sen no Rikyu who is originally from Osaka. Maikoya excels in customer services and its focus n the connection between zen and tea ceremony. Maikoya is walking distance from Dotonbori.
Maikoya hosts various cultural activities including "the Maikoya Kitchen" in the heart of Osaka! Private cooking courses (Takoyaki, Okonomiyaki and more!) are held in traditionally designed building that houses various tearooms and spacious kitchens. Check the link below for more details!
▶ Cooking Class Osaka Maiko Kitchen
11. Enjoy the City View from the Tallest Building in Osaka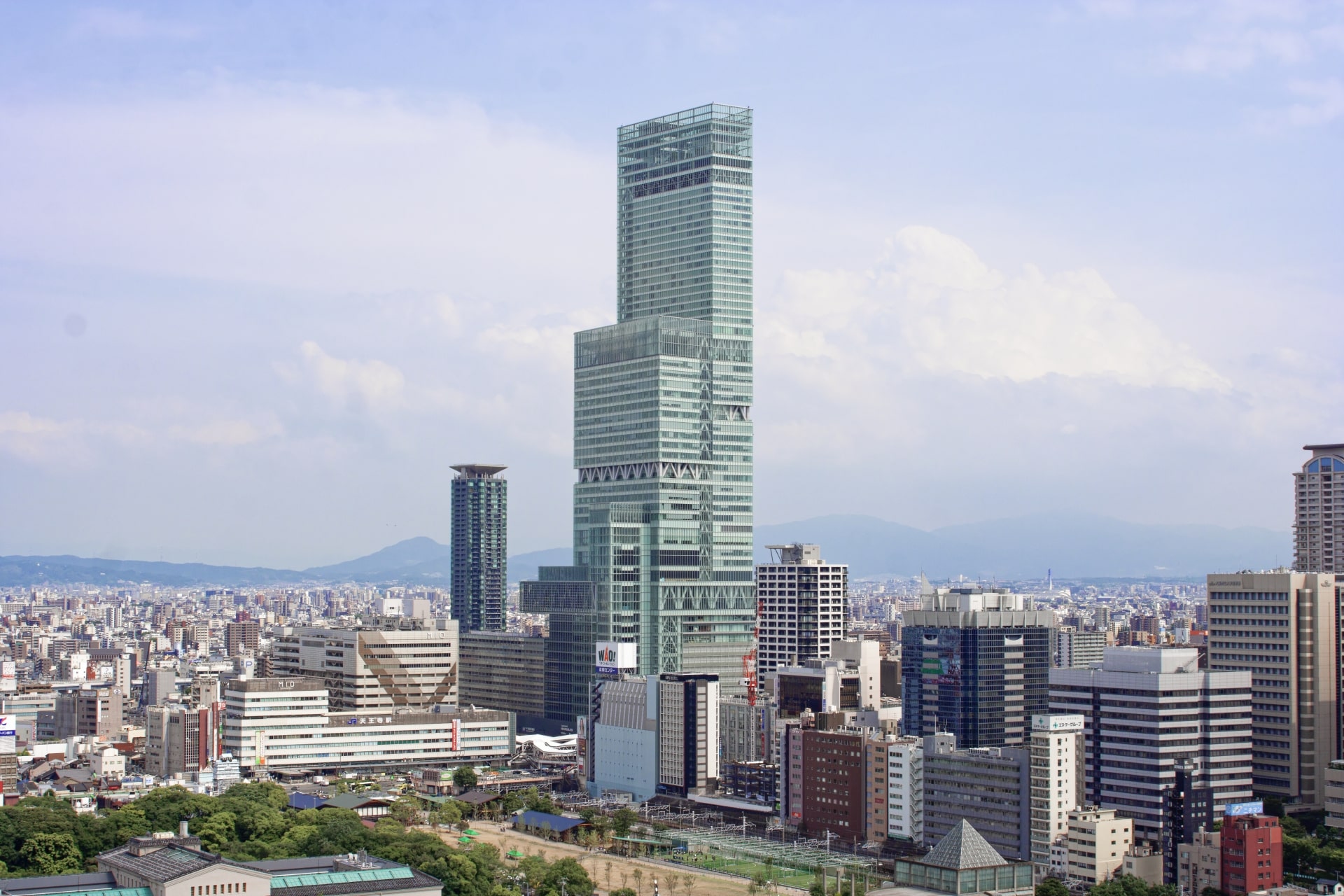 300 meters above ground, Abeno Harukas is the tallest building in Osaka, offering a breathtaking panoramic city view from its observation deck (KARUKAS 300) at day and night. Through the link below, you can purchase e-tickets and skip the waiting line!
▶ Book HARUKAS 300 Observatory Ticket in Osaka
Related article: 5 Best Observatories in Osaka
12. River Cruise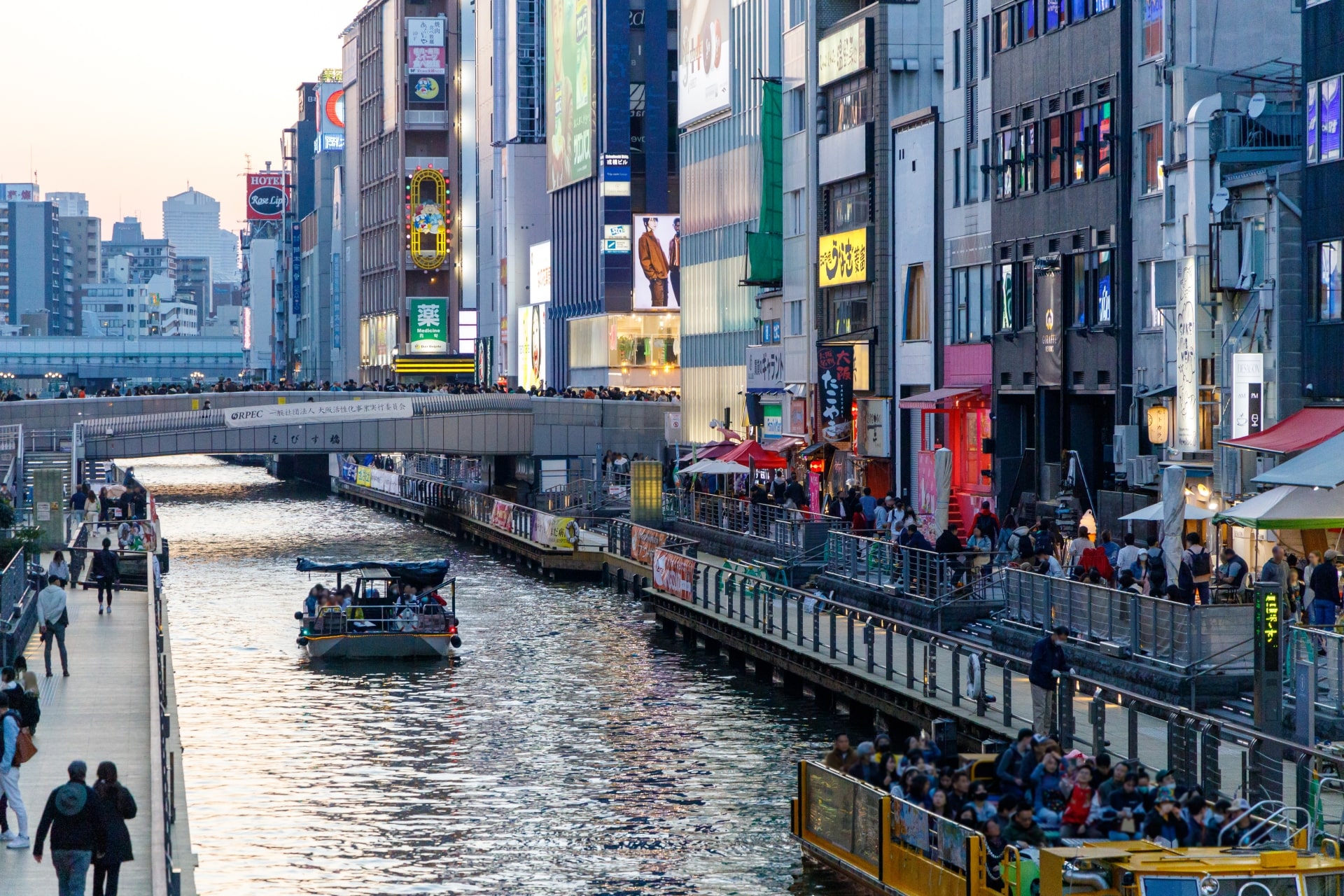 One of the best ways to explore the city is cruising down the river and passing through the city! Osaka Wonder Cruise provides an unique experience of sightseeing in Osaka with a great view of the city from the water including some of Osaka's icons such as the Gigant Crab and the Glico Running Man.
13. Welcome to the Home to Japanese Comedy!
Did you know Osaka is known as the funniest city in Japan? In fact, many of famous Japanese comedians are from Osaka! So why not experience what Osaka is most good at! ROR Comedy Club offers English Stand-Up Comedy with delicious food!
Info: https://www.rorcomedy.com/
14. Watch the Beloved Local Baseball Club
Hanshin Tigers is the professional baseball club based in Osaka, and its fans are known their huge passion and love to the club!! Watch the baseball match at the Koshien Stadium in the amazing lively atmosphere with local fans!!
Info: https://www.thehanshintigers.com/2018/01/07/getting-tickets-to-a-game-at-koshien-a-fans-guide/
15. Namba Night Walking Tour in Osaka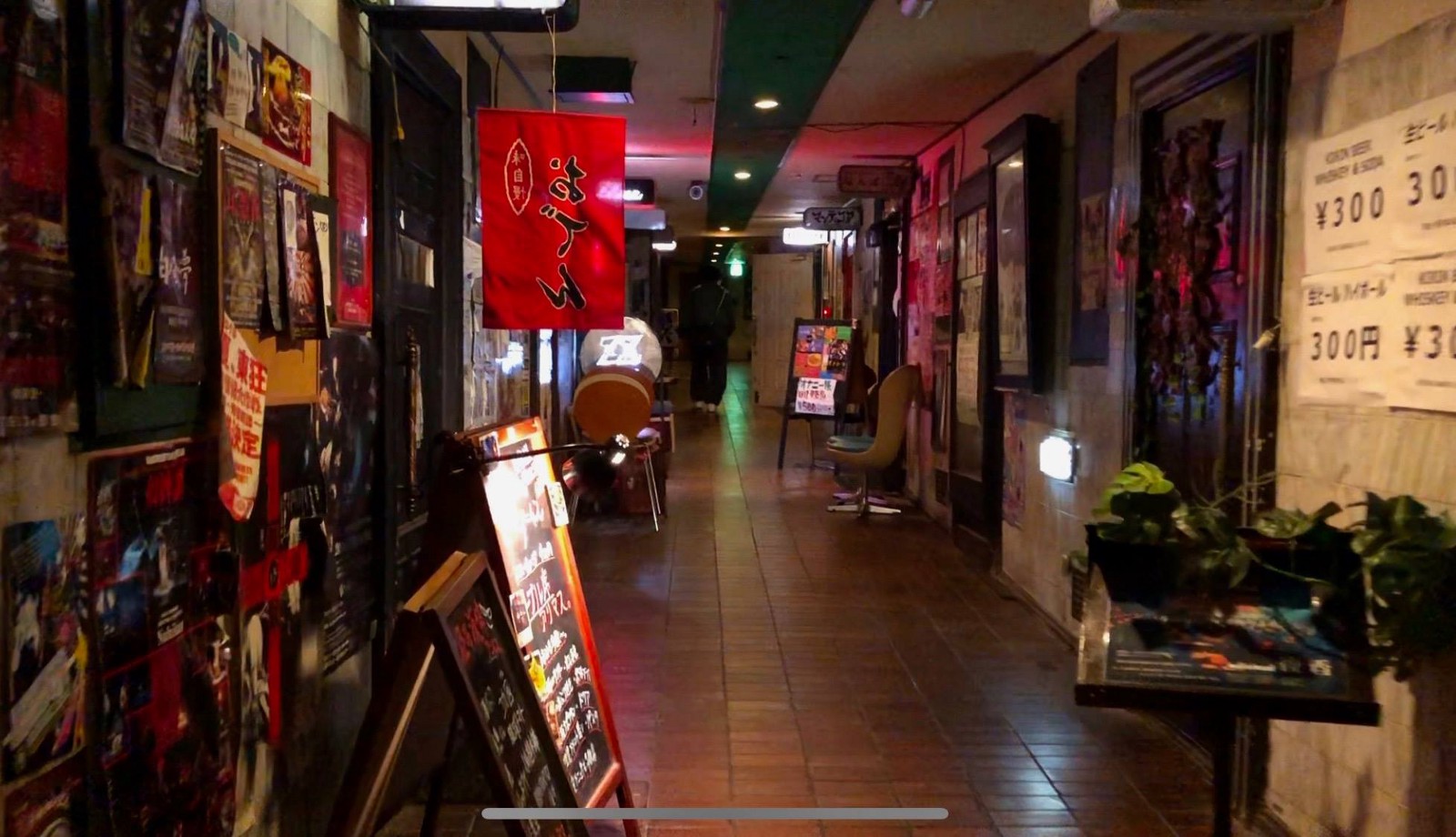 The night in Osaka is as attractive as day time. Dotonbori area has numbers of amazing spots to visit especially at night, and there are many hidden gems that are still unknown by tourists. With this quick and affordable night walking tour (3,000 yen per person) , you won't miss out the best hidden spots in Osaka at night. Explore Dotonbori area deeper with a local guide and stop by at hidden night spots where locals hang out. You can also get exclusive area information and local recommendations during the tour.
16. Create Your Own Hanko
Do you know what is Hanko? It's a name stamp traditionally used in Japan for many years. Don't you wanna have one for yourself? or even make one on your own? Carve your name in Japanese on stone and make your original Hanko stamp, guided by a professional craftsman!
17. Visit Kyoto's Hidden Gems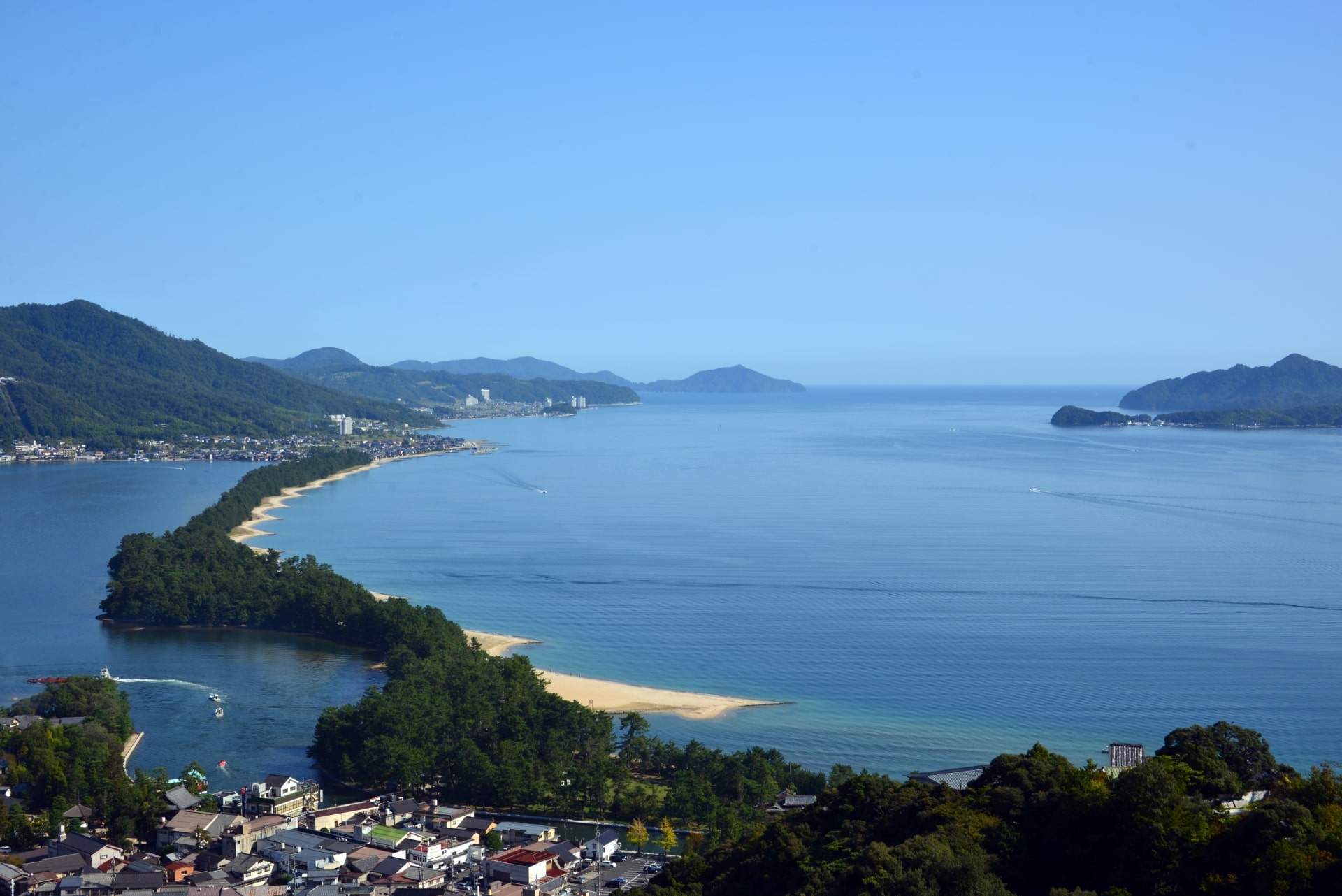 "Miyama Thatched Village, Ine Bay & Amanohashidate Tour from Osaka" is a recommended tour which takes you to several beautiful spots in northern Kyoto. While most tourists head to city center to visit temples and shrines in Kyoto, you can relax in countryside and enjoy the scenic view of Kyoto's hidden gems such as
Book ▶ Miyama Thatched Village, Ine Bay & Amanohashidate Tour from Osaka
18. Trip to Hiroshima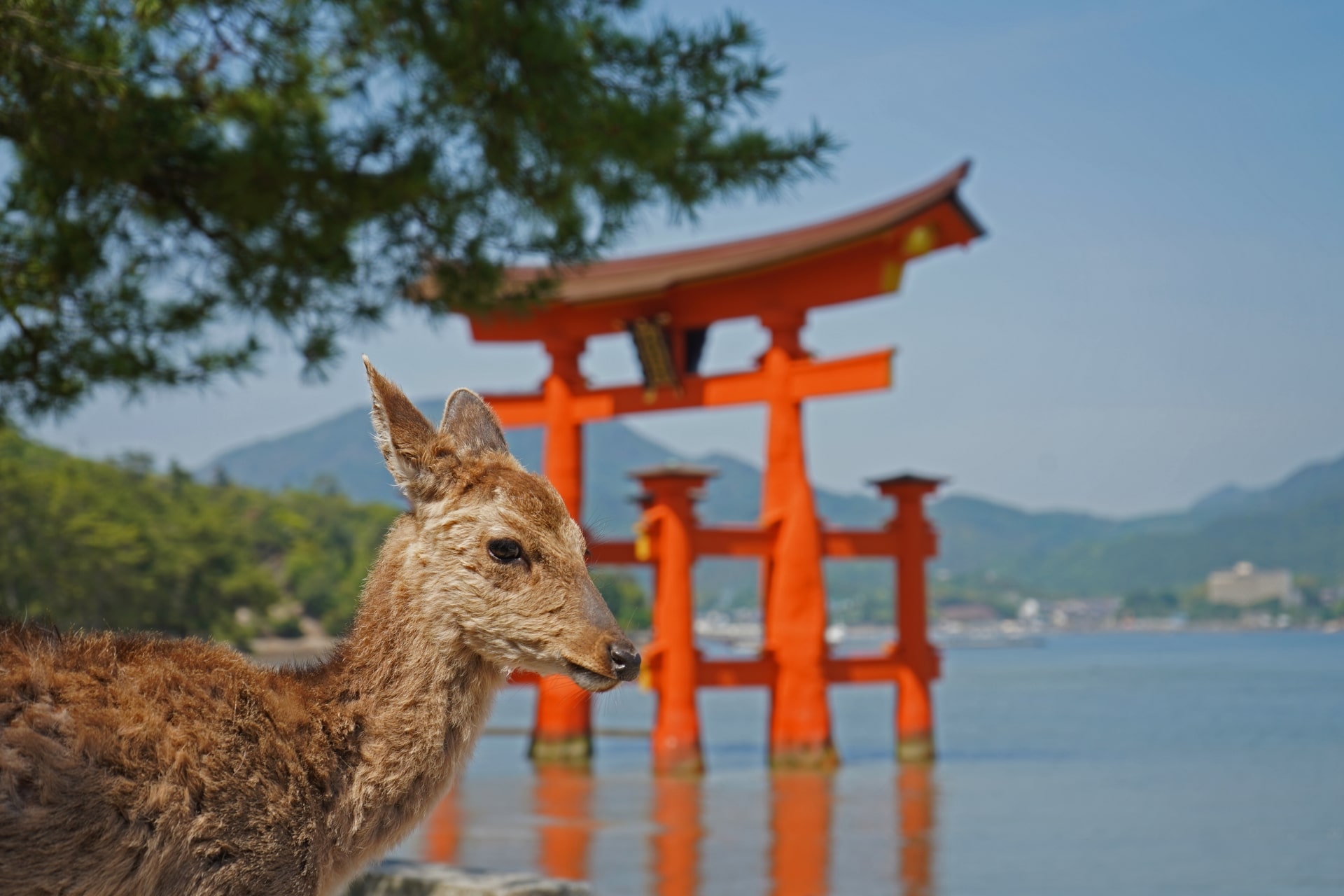 When you visit western Japan, Hiroshima is one city that can not be missed. You can easily visit Hiroshima from Osaka by bullet train, and see the best highlights of the city even in one day including two magnificent world heritage sites: Hiroshima Peace Memorial in Hiroshima City and Itsukushima Shrine on Miyajima Island.
Recommended tour ▶ Hiroshima and Miyajima 1 Day Bus Tour from Osaka and Kyoto
+ Shinkansen Tickets Tokyo-Osaka
Riding Shinkansen (Japanese bullet train) should be on everyone's bucket list of travelling in Japan! Book your Shinkansen tickets between Tokyo and Osaka online without fuss 🙂 Have your tickets delivered to your hotel in advance!
---
How did you enjoy the list?? Did you find any activity that you wanna try in Osaka?? If you are planning a trip to Osaka soon, you should also check out these articles below. I have introduced some useful and trendy info in Osaka and nearby areas! So please check them out!
▽Related Articles▽
▼Editor's Picks▼
---