11 Best Day Trips from Osaka
Best Day Trips and Tours from Osaka: Kyoto, Kobe, Hiroshima and more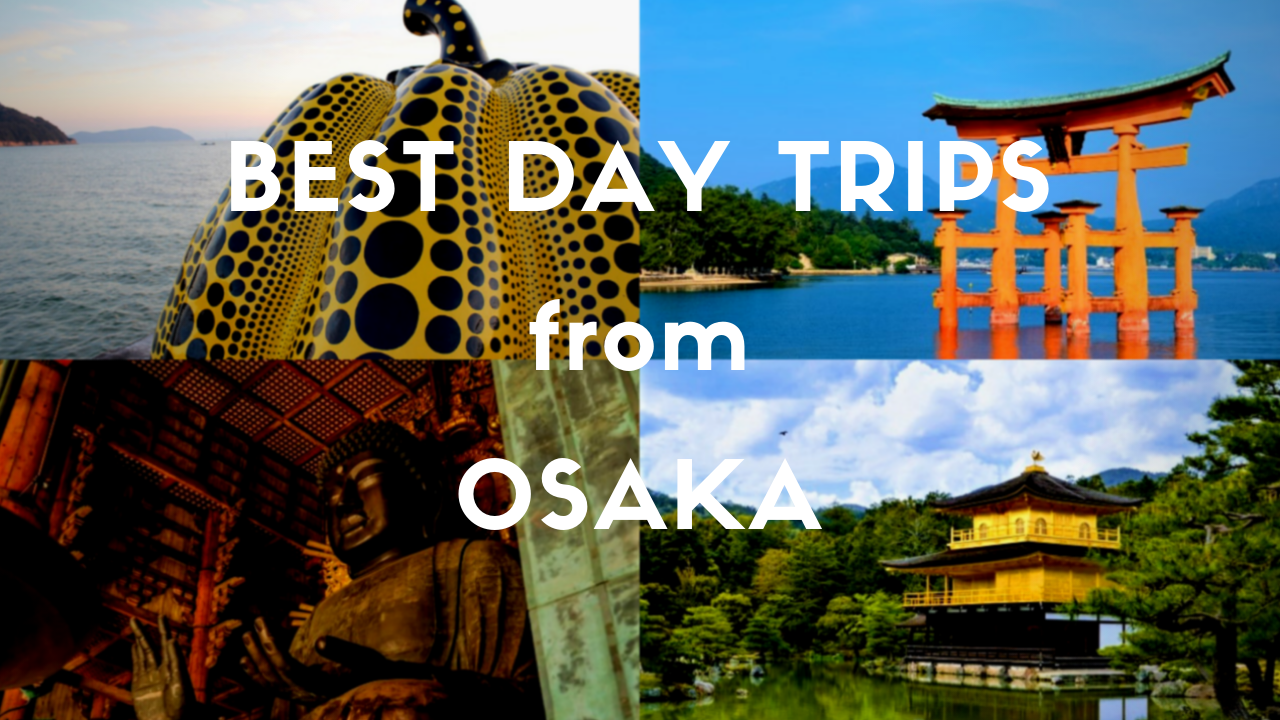 Osaka is the capital city of Western Japan, and one of the most popular tourist destinations in Japan. Osaka fascinates millions of visitors from Japan and abroad by countless attractions such as local food like Takoyaki and Okonomiyaki, the bustling streets of Dotonbori area and the world famous theme park, Universal Studios Japan.
While Osaka offers the modern and vibrant city's atmosphere, various different kinds of attractions can be enjoyed in other cities of Western Japan including Kyoto, Nara, Kobe, etc. There are several great neighbouring cities which you can access easily from Osaka within one day. If you are planning to visit Osaka, I'd highly recommend you to take a day trip to explore Western Japan in depth. In this article, I have listed some of the most amazing activities and day trips from Osaka!
*Please note that this article contains affiliate links.
---
Before starting, when you travel around Kansai area, it's highly recommended to purchase "JR West Kansai Area Pass" which allow you to travel multiple cities by local trains and bus, including the Kansai Airport express "HARUKA". This ticket is only sold for foreign visitors, so take a benefit to travel comfortably and save money!
---
1. Kyoto Fushimi Inari Taisha Shrine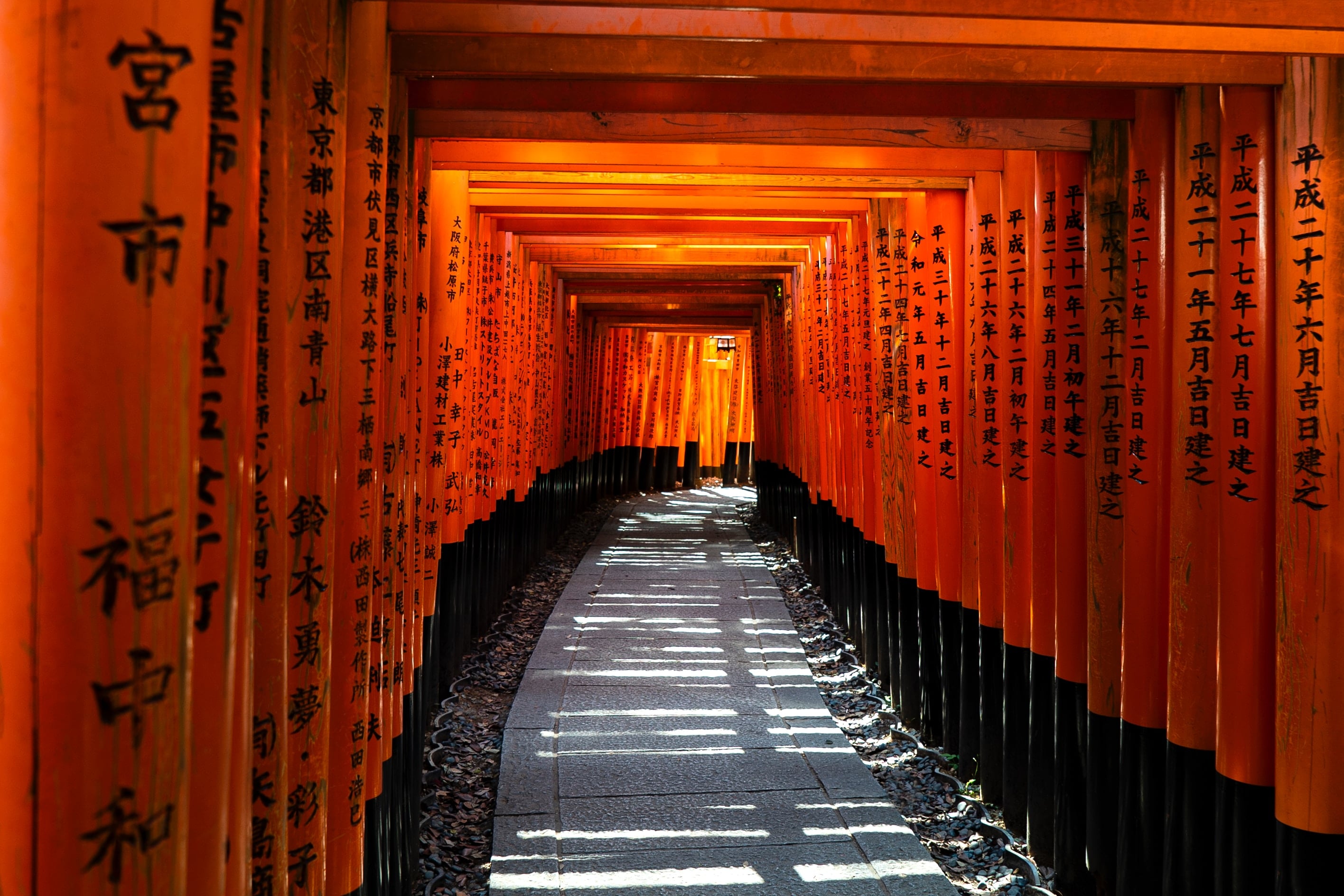 Kyoto is arguably one of the most attractive cities on the planet. The ancient capital city is full of historic wonders, notable landmarks and the beautiful nature that everyone should see once in a lifetime. Although Kyoto is recommended to spend for a couple days at least, you can visit there easily from Osaka (it takes only 30 mins by train!).
More info about Kyoto: Top Things to Do in Kyoto : Kyoto Bucket List
Even for a short time visit to Kyoto, there are a few must-visit sightseeing spots which every first-time visitor shouldn't miss out, and one of them is Fushimi Inarin Taisha Shrine. The shrine is best known for its iconic red torii gates, and it's one of the most photographed places in Japan. It could be very crowded by tourists during the day, but there are also some hidden paths which are usually unknown among tourists and you can feel the peaceful and serine atmosphere. "Fushimi Inari Hidden Hiking Tour" is a perfect day-tour introducing you the off-the-beaten-trail in the shrine away from the mass crowds, see the real beauty of Kyoto and take amazing photos. The tour is held twice daily so please check out the link below for availability!
If you are planning to visit Fushimi Inari Taisha Shrine, there is another recommended place to visit nearby, Fushimi Sake District, one of the leading Sake producing areas in Japan and it's home to about 40 Sake breweries. You can visit some of Sake breweries, taste delicious locally brewed Sake and stroll down the charming and traditional neighbourhood. "Kyoto Sake Brewery & Tasting Tour in Fushimi" is one of the most day-tours in Kyoto, offering an ultimate Sake experience for guests! Check out the attached link below for more
2. Kyoto Arashiyama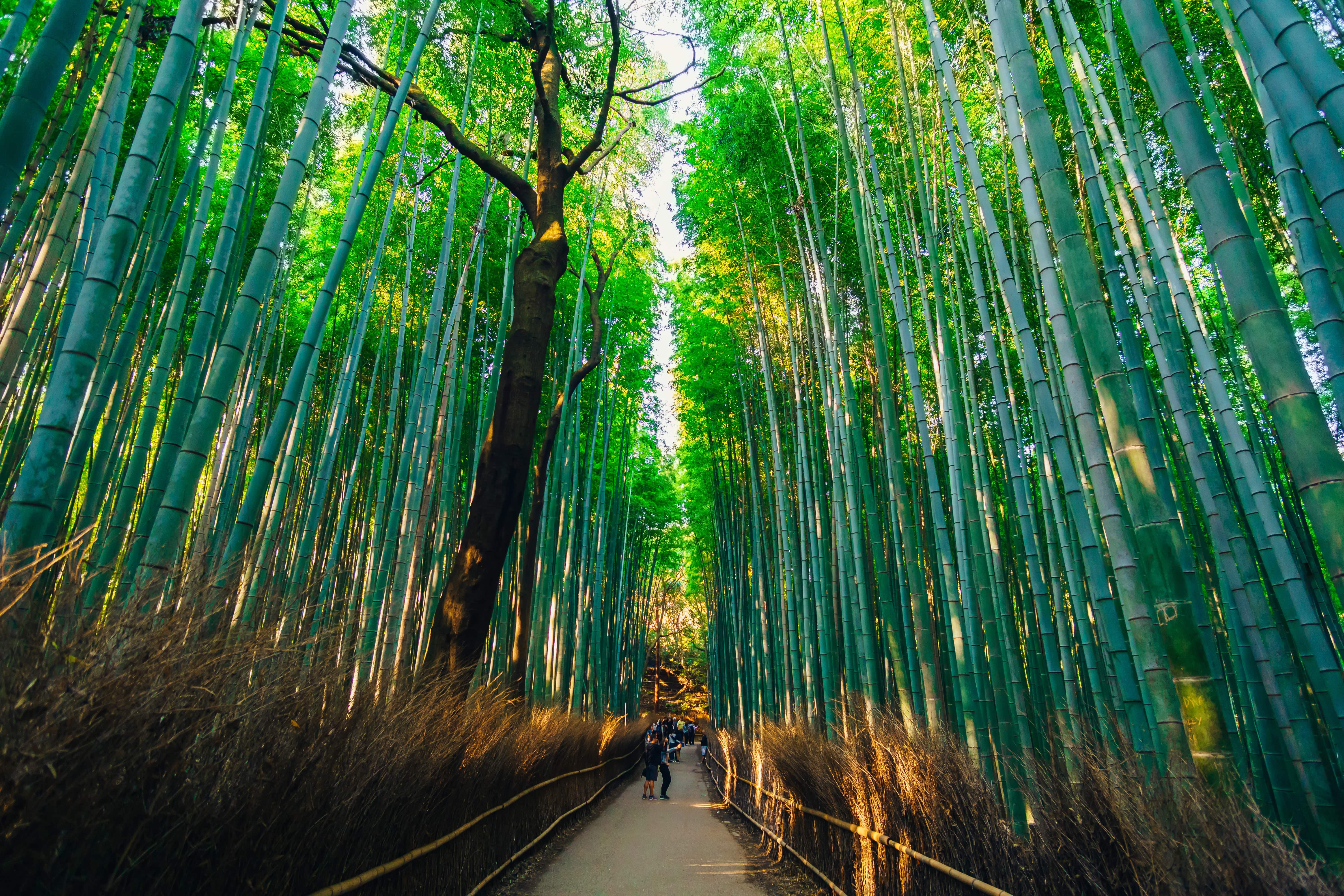 Arashiyama is a very attractive and pleasant area in western outskirt of Kyoto, and it's recommended to visit every first-time visitors to Kyoto. The area is surrounded by mountains, offering a beautiful landscape with rich nature in each season, and it's also home to numbers of historic landmarks and monuments including UNESCO World Heritage Sites.
More info about Arashiyama: Kyoto Arashiyama and Sagano : 10 Best Things to Do
If you are planning to visit Arashiyama area with a limited time, it's highly recommended to take a guided tour as you can see the best highlights of the area efficiently and learn the history and culture in depth. "Kyoto Arashiyama Insider Walking Tour" is a 4-hour walking tour introducing some of the most important sightseeing spots in Arashiyama area including the Bamboo Grove, Togetsukyo Bridge and Tenryuji Temple. The tour also includes delicious and authentic Kyoto style cuisine for lunch! Click the link below for more details about the tour!
3. Kyoto's Hidden Treasures: Amanohashidate, Ine no Funaya & Miyama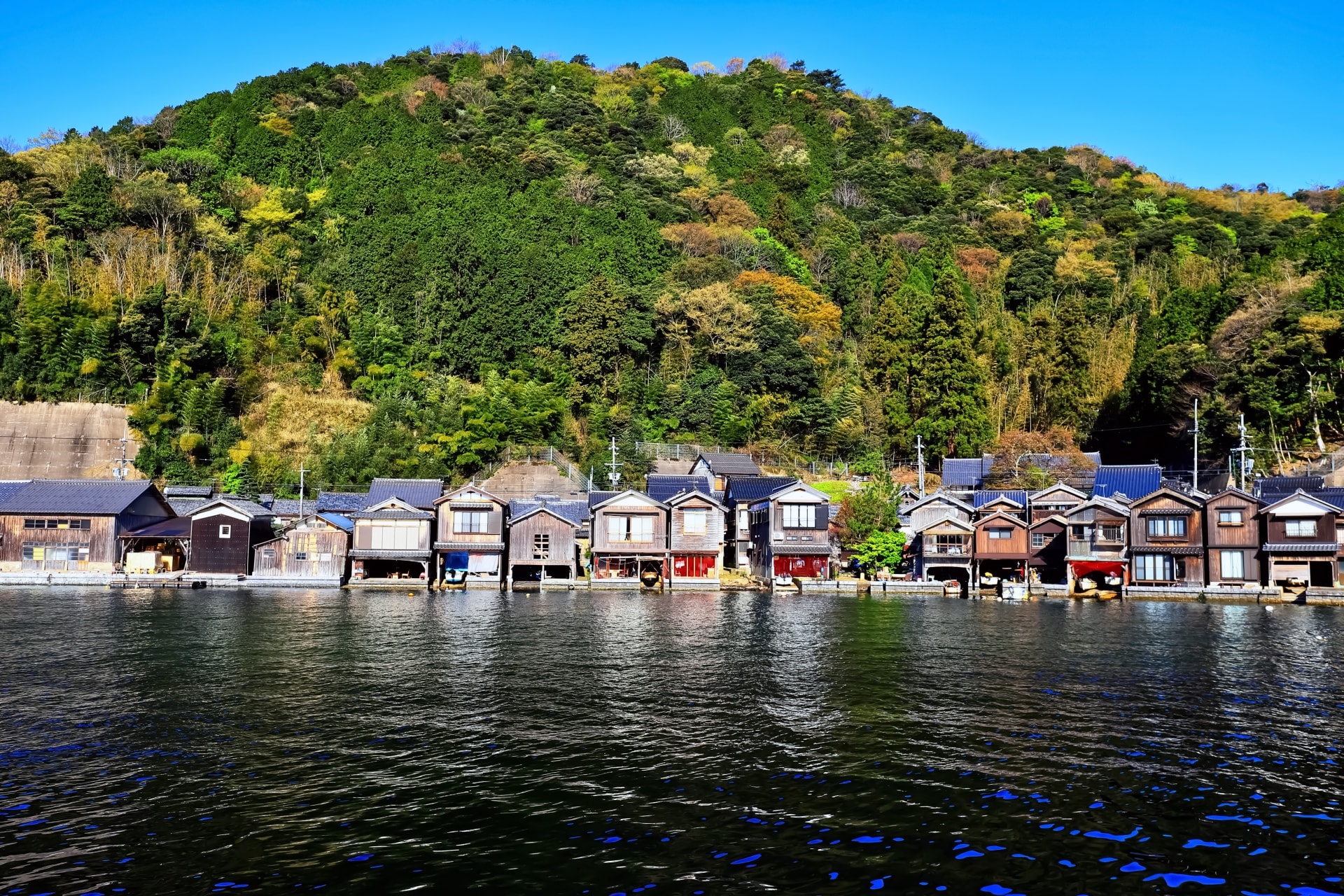 While Kyoto is best known for its historical sites, there are many more tourist attractions outside of the city, which are not as crowded as shrines and temples. This one day bus tour from Osaka takes you to three most attractive spots in northern Kyoto. Amanohashidate is the sandbar in Miyazu Bay, which is counted as one of the three greatest scenic sites besides. Ine no Funaya is the unique waterfront village known as the Venice of Japan. Lastly, you'll visit the mountain village of Miyama where you can capture the unspoilt rustic countryside scenery with thatched houses and the mountain.
Recommended tour ▶ Miyama Thatched Village, Ine Bay & Amanohashidate Tour from Osaka
4. Nara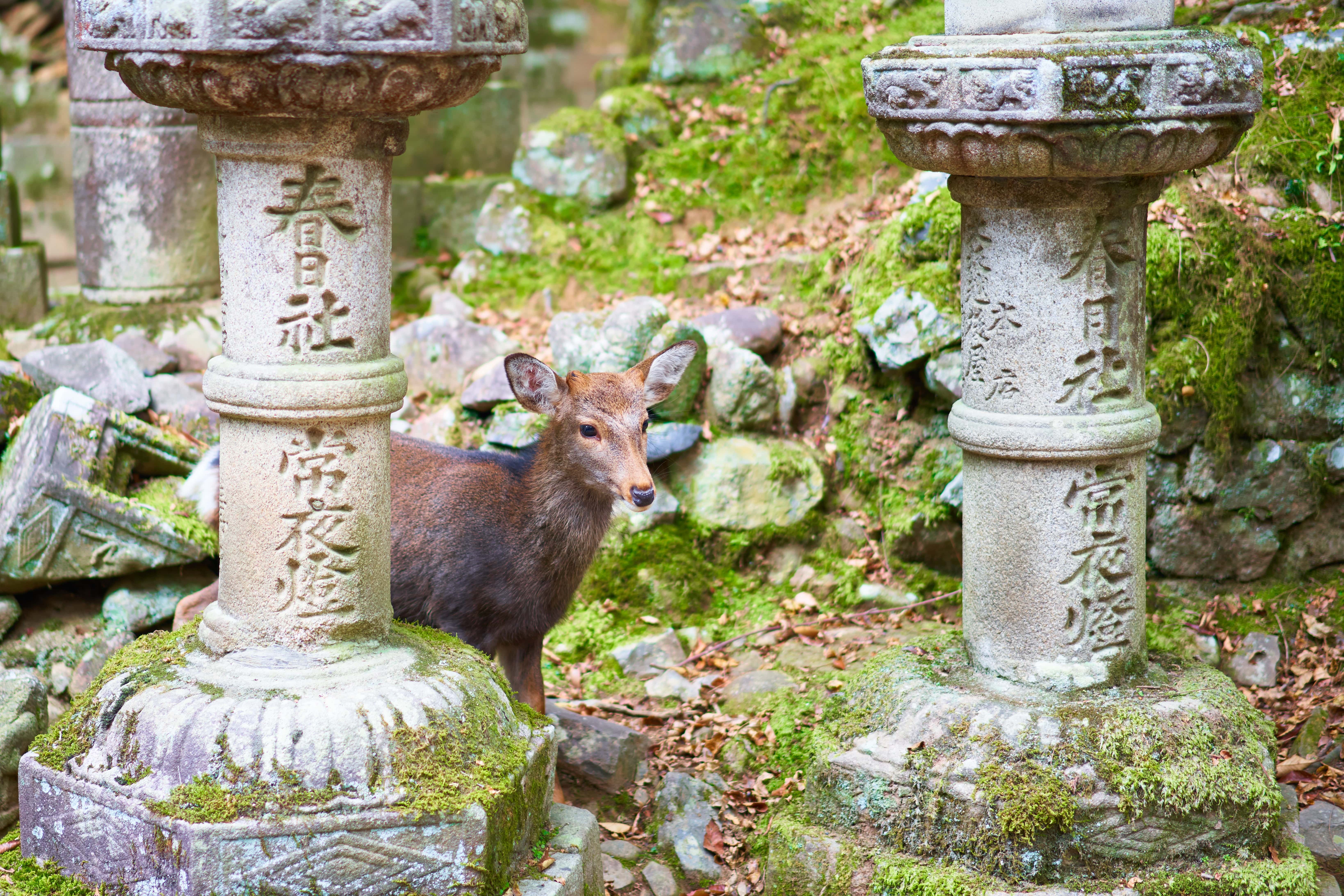 Along with Osaka and Kyoto, Nara is one of the most popular tourist destinations in Western Japan. The city is known as the ancient capital of Japan "Heijo-kyo" back in 710 before it moved to "Heian-kyo" (Kyoto) in 794, and there are numbers of well-preserved historic monuments in modern Nara today.
More info about Nara: Nara : Best Things to Do
Nara can be accessed from Osaka within 1 hour, and it is possible to see the highlights and fully enjoy the city in one day. "Nara Half Day Trip Waking Tour" is a half-day tour which allows you to explore the best bits of historical capital efficiently including the UNESCO World Heritage Sites, adorable deer and local hidden spots, and also learn about the deep history and culture of Nara with an English-speaking local guide. The tour also includes delicious lunch served with local ingredients! Check out the link below for more details and make a reservation on your wished date!
5. Himeji Castle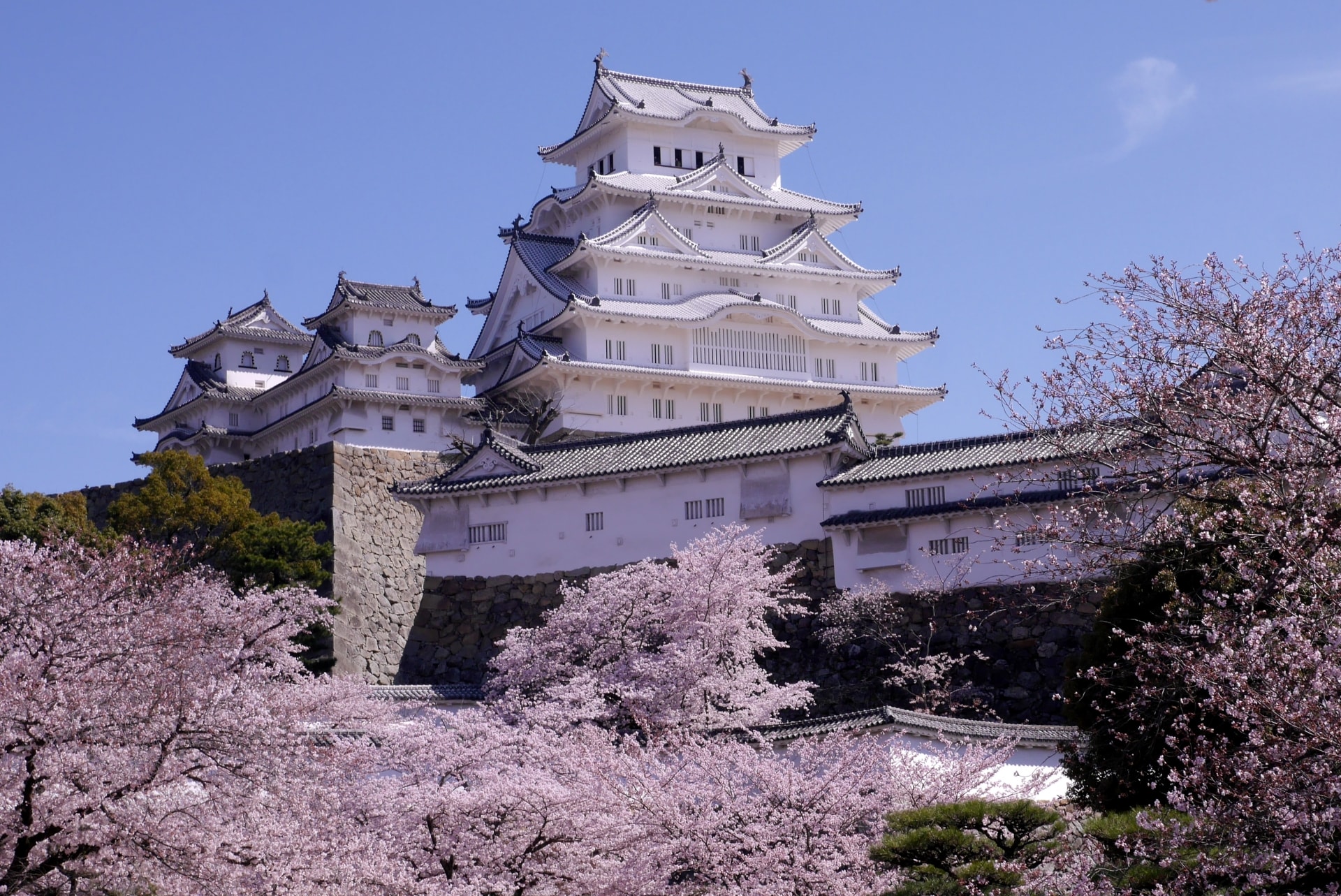 Himeji Castle is one of the most important and impressively structured castles in Japan. It's located in Himeji City, Hyogo Prefecture. Because of its beautiful and elegant appearance of the white exterior, the castle is often called "White Egret Castle" or "White Heron Castle". Himeji Castle is one of first two sites in Japan designated to UNESCO World Heritage sites in 1993 along with Horyuji Temple in Nara Prefecture.
More info: Himeji Castle: The only UNESCO World Heritage castle in Japan
Himeji Castle is one of the must-visit sightseeing spots in Western Japan, and can be accessed from central Osaka in about 80 mins. When visiting Himeji Castle, I'd highly recommend you to take a guided tour because there are a lot of important and fascinating facts and history about this castle. With "Himeji Castle Half Day Walking Tour", you can enter inside the castle with an expert guide, visit the observatory to enjoy the overlook view of the castle, walk around the castle and stop by taking photos of the castle. The tour also includes an exclusive traditional tea ceremony experience. Immerse yourself into the deep culture and history of Japan at the majestic castle!
6. Kobe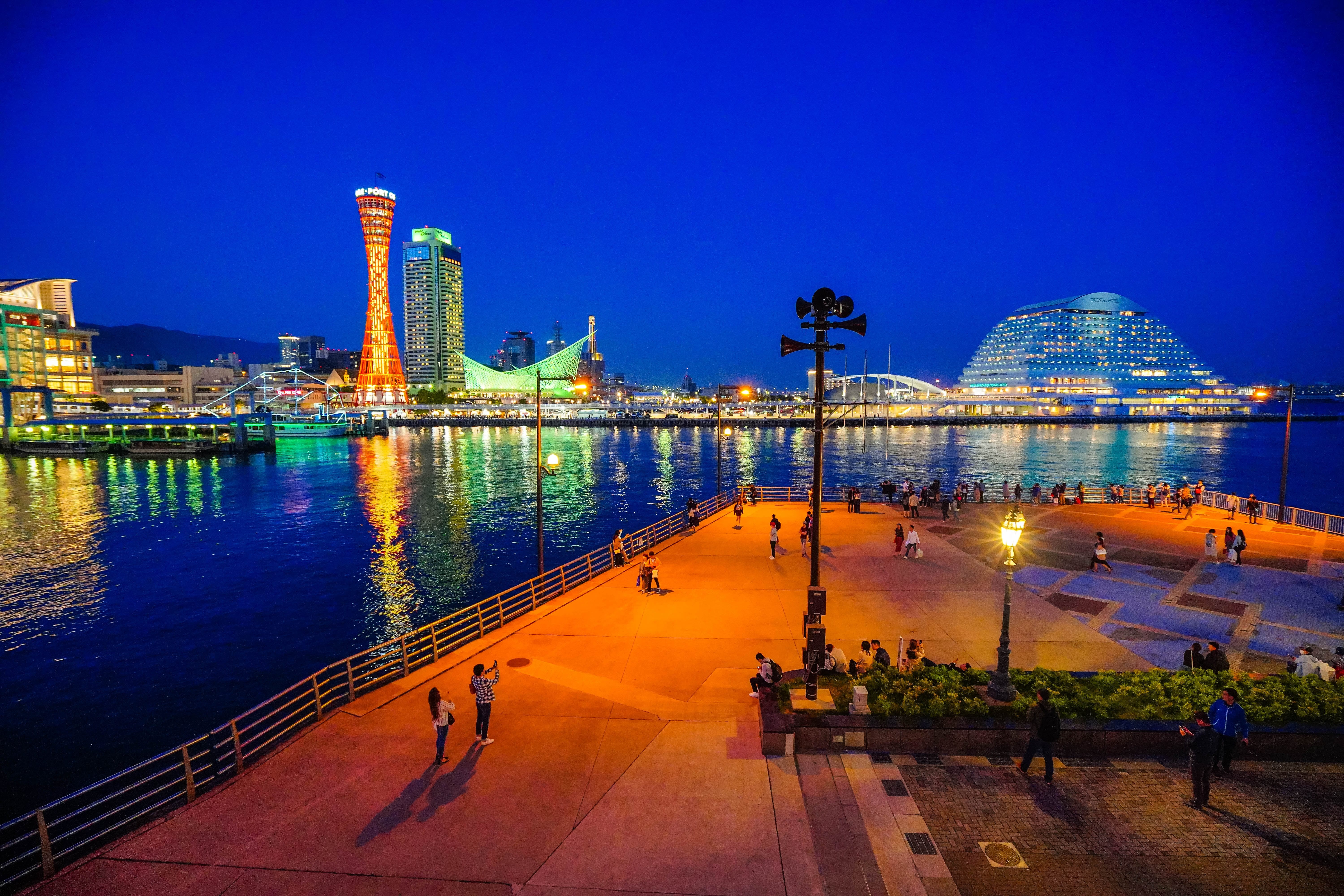 Kobe is a port city in Hyogo Prefecture, and it's Japan's important foreign trade city since the mid 19th century along with Yokohama and Nagasaki City. The city has developed its own distinctive city culture mixed with Asian and Western culture due to the international trading history, and offers numbers of unique and attractive tourist sites including the modern harbour city view, the magnificent Mt. Rokko and the historical Sake brewery. Also a lot of visitors to Kobe aim to taste Kobe Beef, the world famous local Wagyu brand.
More info about Kobe: Kobe: Best Things to Do
If you are visiting Western Japan, it's definitely worth spending some time in Kobe, and in fact, Kobe is only 30 mins away from Osaka by bullet train so it's an ideal destination for a day trip. You can take a private tour to see around Kobe efficiently, and explore the history and culture of Kobe deeper with a local guide!
7. Koshien Stadium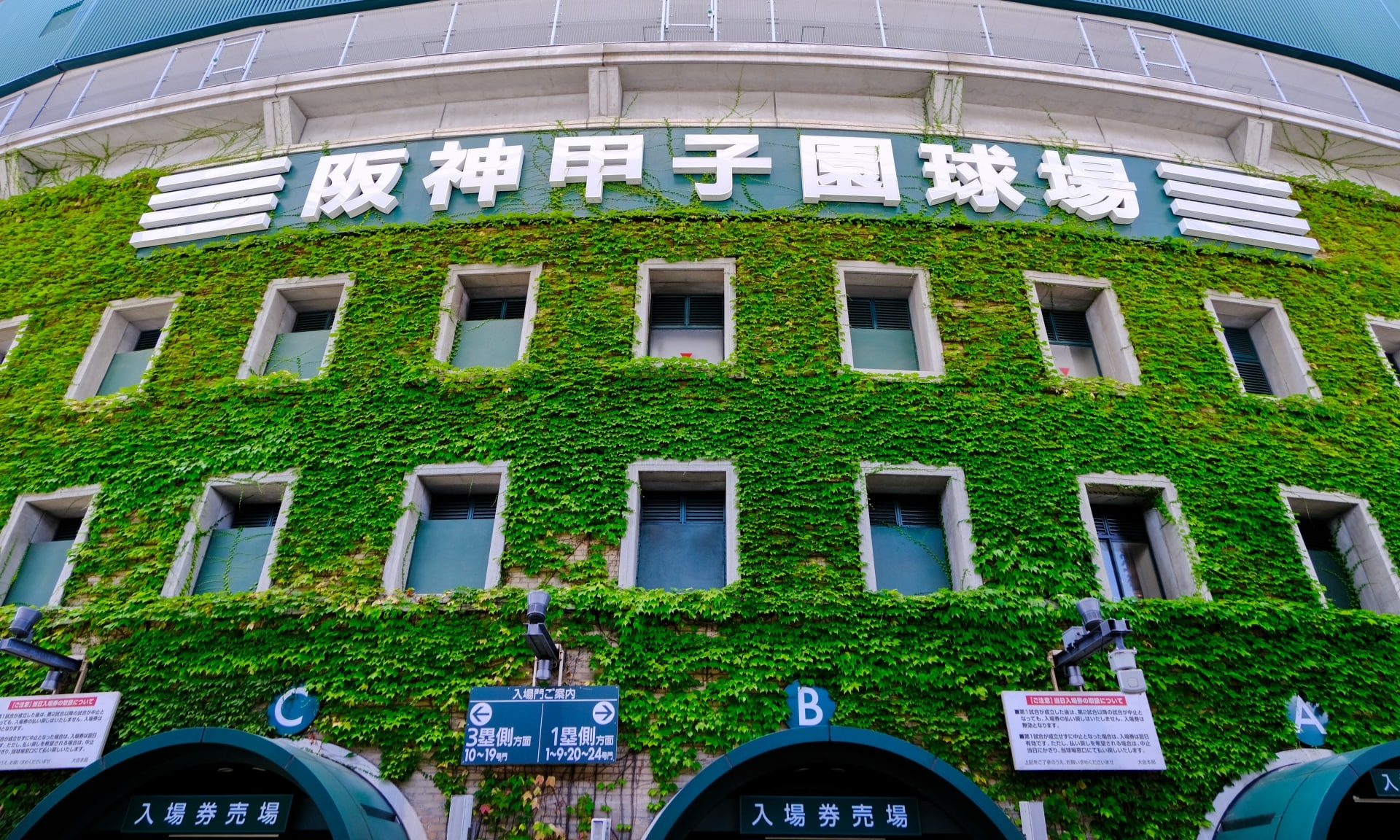 Hanshin Tigers is a Japanese professional baseball team which is based in Nishinomiya city (near Kobe), Hyogo Prefecture. Their home stadium is Koshien Stadium where numbers of baseball games are held during the season. Hanshin Tigers has a lot of fans in Osaka, and it's known for having the most fanatical and supportive fans. Watching a baseball game with enthusiastic fans would be a great experience and an unique way to learn Japanese culture!
8. Hiroshima Peace Memorial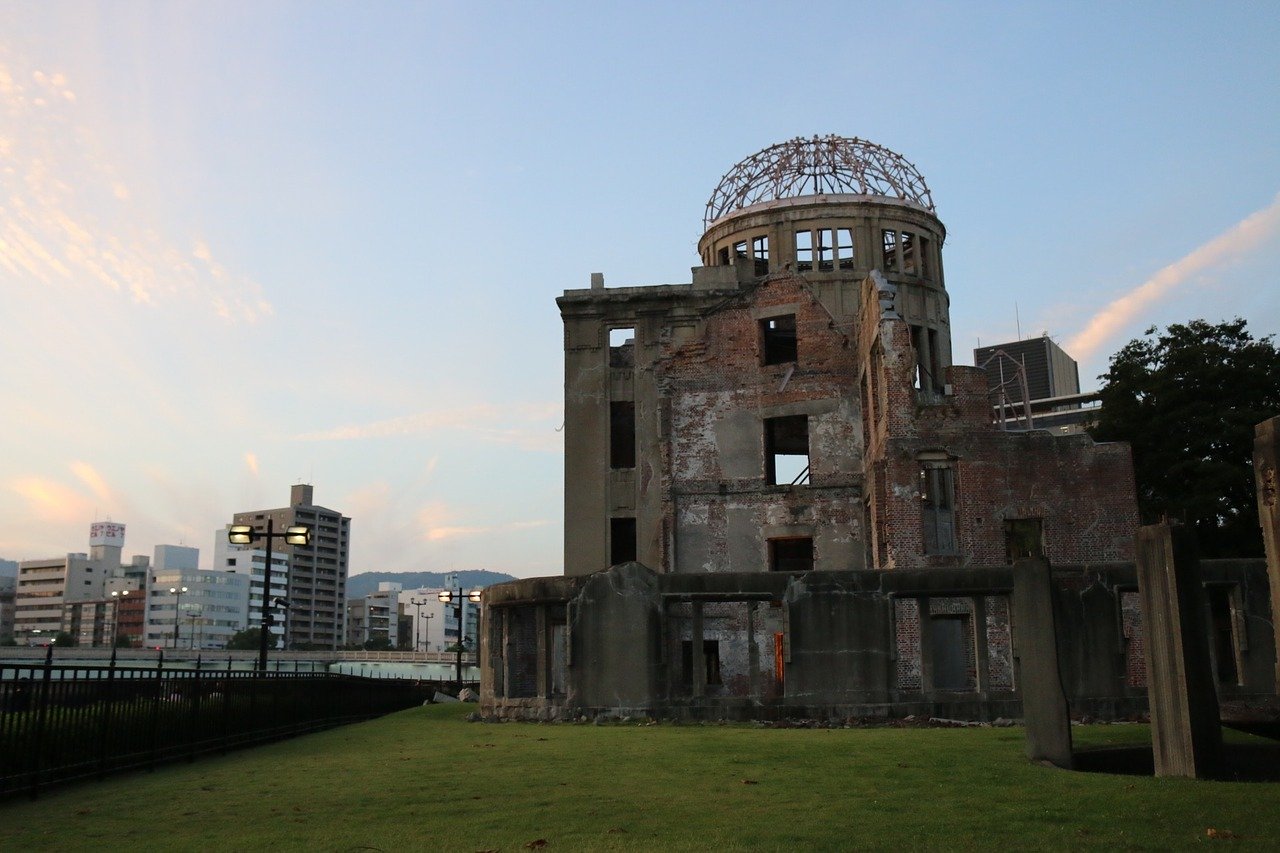 Hiroshima is one of the most popular cities to visit in Japan, offering full of fascinating tourist attractions including the rich history, unique culture, attractive landmarks and delicious local food including two UNESCO World Heritage Sites including the Hiroshima Peace Memorial and A-Bomb Dome, the tragic memories from the World War Ⅱ, and Itsukushima Shrine on Miyajima Island, one of the most important and beautiful shrines in Japan famous for the floating torii gate.
More info about Hiroshima: Hiroshima : Best Things to Do
Hiroshima is about 300km west of Osaka City, and it takes about 2 hours by Shinkanse, which is slightly distanced yet a day-trip is still manageable. To see the best bits of Hiroshima efficiently, a private day trip tour is highly recommended! You can see all the best things in Hiroshima and learn the deep history about the city with an expert local guide in English. "Hiroshima Peace (Heiwa) Walking Tour" offers visitors an amazing historical experience in Hiroshima City by visiting Hiroshima Peace Memorial (A-Bomb Dome, museum and park) and some hidden historic spots which are lesser known among tourists. It's a small group tour, so you will surely learn and have deeper understanding about the history and culture of Hiroshima! The tour is held daily, so check the availability on the attached link below!
9. Hiroshima Miyajima Island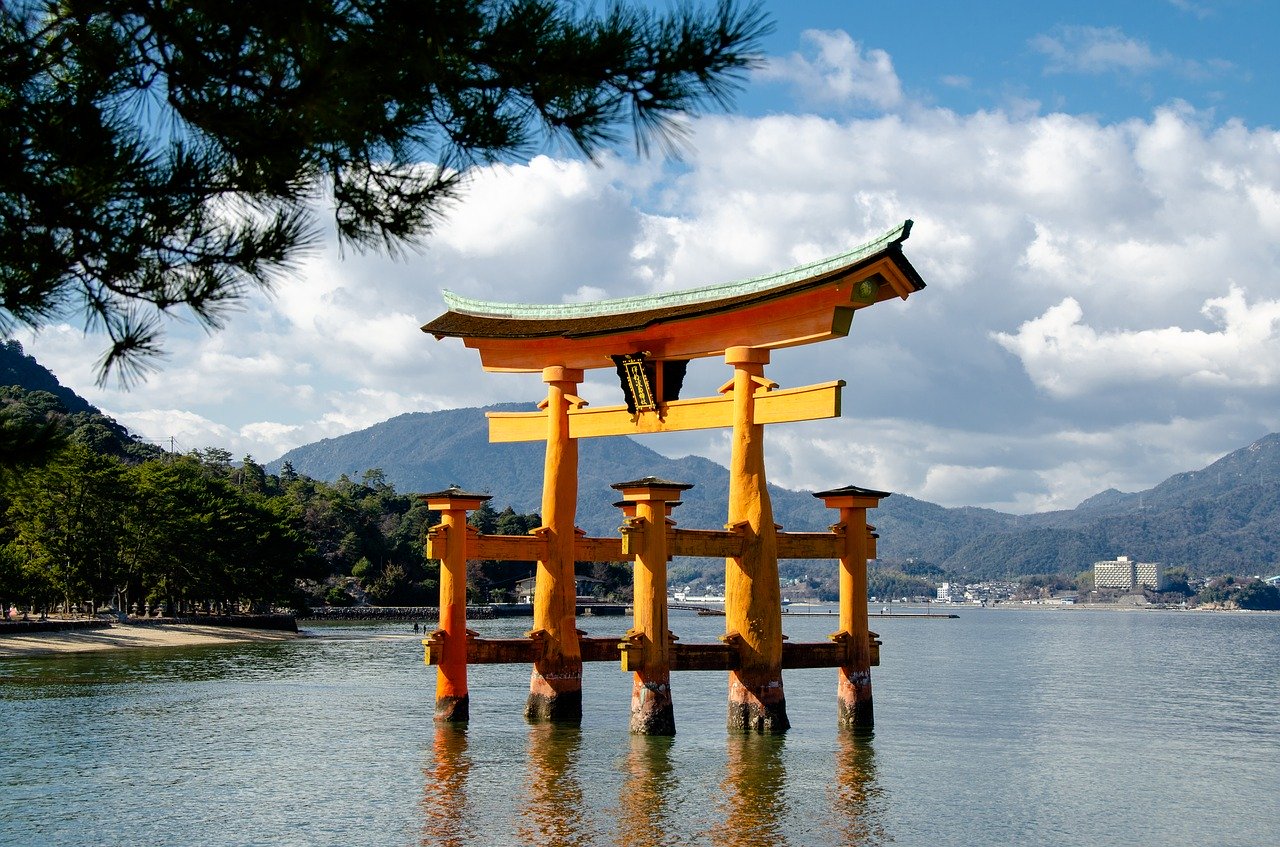 Along with the memorials in Hiroshima City, Miyajima Island is also a must-visit site for every first-time visitors in Hiroshima Prefecture. The island is home to another UNESCO World Heritage site, Itsukushima Shrine, one of the most important and sacred shrines in Japan. The shrine is best known for its symbolic gigantic torii gate often called "the floating torii gate" and it's one of the most popular photo spots in Japan. Besides Itsukushima Shrine, there are several tourist attractions on the island including adorable deer, shopping street, pleasant nature and other historic monuments. It's very much worth spending an entire day on the island.
More info: Miyajima Island Hiroshima : Best Things to Do
Miyajima Island is one of the most popular tourist destinations in Japan today, and it's usually pretty crowded by both Japanese and foreign tourists. If you wish to explore the island not only the famous Itsukushima Shrine but also some hidden spots/routes which most of the tourists don't know or go, I'd highly recommend you to join this "Miyajima 1-Day Hidden Hiking Tour" offering an unique and unforgettable Miyajima Island experience. The tour includes visits to Itsukushima Shrine and some of recommended tourist sites on the island, and a pleasant hike on Mt Misen, the tallest mountain on the island. Enjoy hiking through the beautiful nature and watching the panoramic view of the Seto Inland Sea from the summit of the mountain. Click the link below for more details about the tour!
10. Naoshima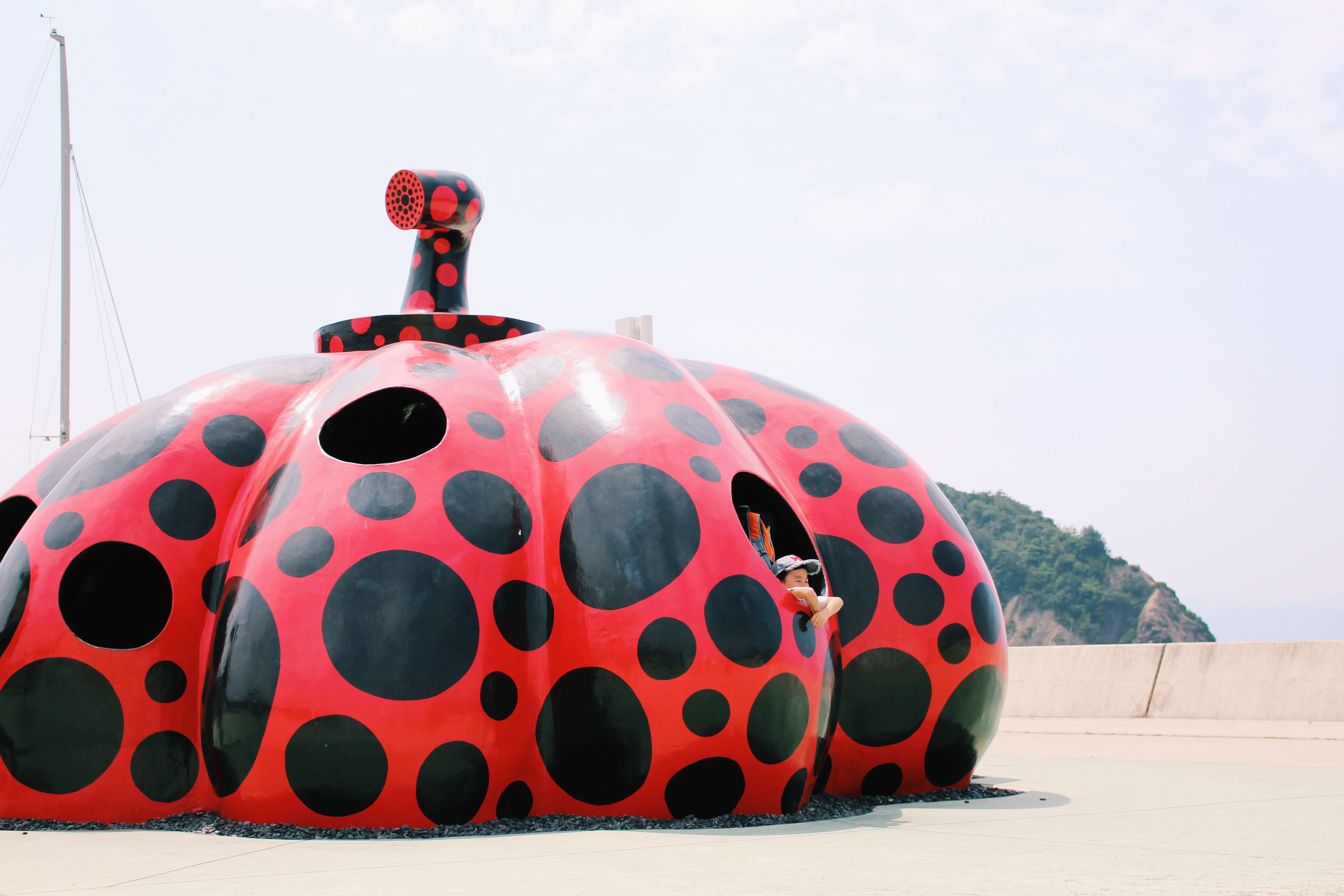 Naoshima is an unique touristy island of Kagawa Prefecture in the Seto Inland Sea. It's often called "the Art Island" as the island is home to multiple art facilities such as modern art museums and architecture including Benesse art museum, Chichu art museum, Lee Ufan museum, and the queen of Pop art, Yayoi Kusama's famous Yellow Pumpkin is one of the icons on Naoshima Island. This small island can be explored within a day easily, and you will encounter a lot of arty surprises while exploring the island. Naoshima is situated about 200 km southwest of Osaka, and need to be accessed by local trains and ferry which takes 3 to 4 hours, but this day-trip tour including a direct bus from Osaka to the ferry port to Naoshima Island including a round trip! Choose a stress-free day trip to Naoshima Island and immerse yourself in unique arts!
11. Wakayama Castle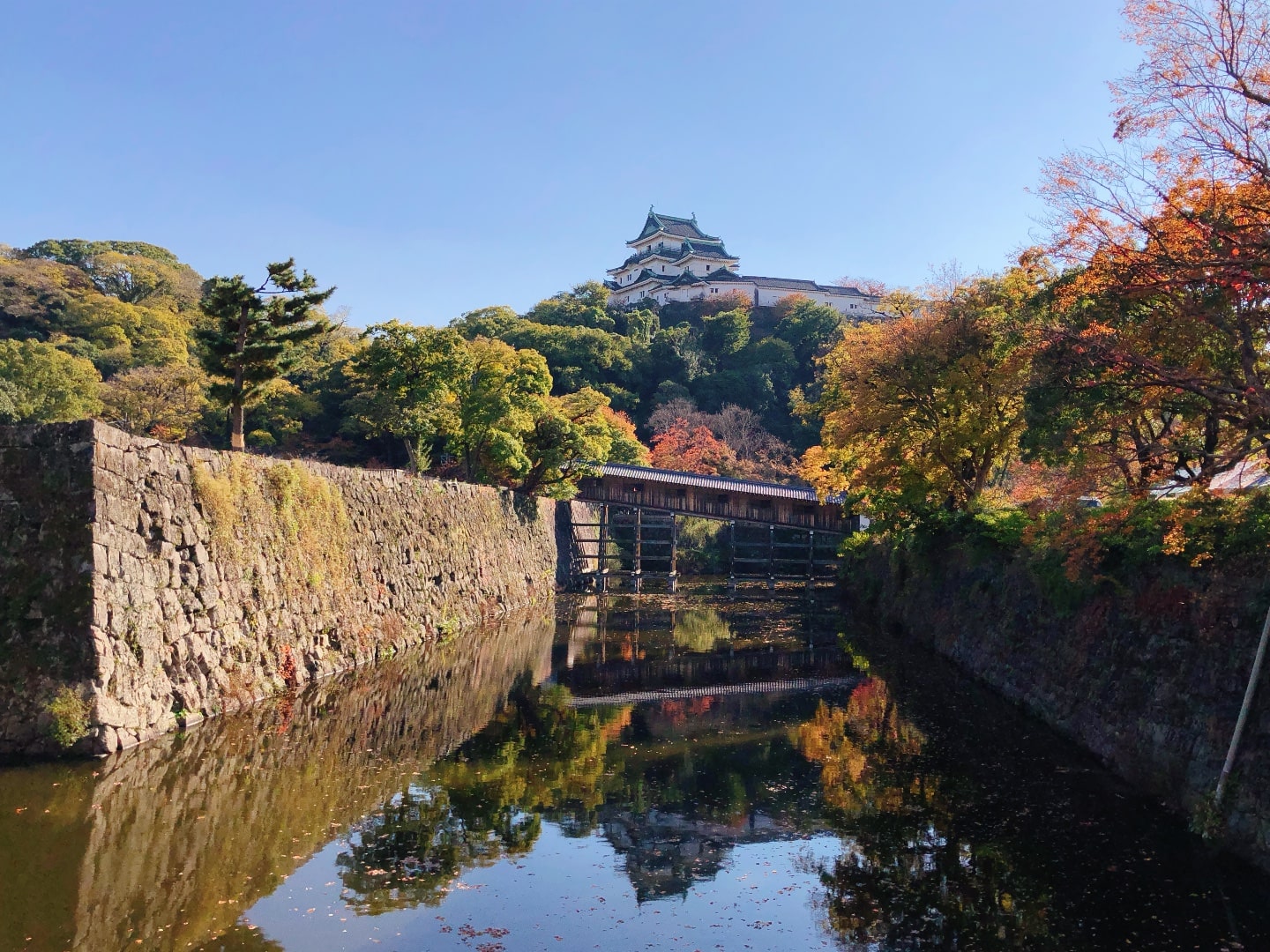 Wakayama Castle is one of the great spots to visit in Wakayama from Osaka while the prefecture is more known for the sacred mountain Koyasan (Mt.Koya). The current castle was rebuilt in 1958 while the castle that had been originally founded in 1585 was destroyed after a lightning struck and an air raid. In Wakayama City, where Wakayama Castle is located in the center, there are a lot of less-known attractions such as a serene traditional Yosuien Garden, a historical Negoroji Temple and a scenic Wakanoura Port Town. It takes only an hour to get there from Osaka by train. Here is a 2-day itinerary in Wakayama City below.
---
Book Shinkansen Tickets HERE:
▶ From Tokyo to Osaka
▶ From Osaka to Kyoto
▶ From Osaka to Hiroshima
Thank you very much for reading! If you are planning to travel around Western Japan from Osaka, these cities are highly recommended to visit as each one offers unique and one-and-only tourist attractions! For more information about travelling in Osaka and Western Japan, here are some more articles for your to check out!
▽Related Articles▽
▼Editor's Picks▼
---