20 Best Things to Do in Osaka, Kyoto, Hiroshima and More: Western Japan Bucket List
Best Things to Do in Kansai and Chugoku areas: Osaka, Kyoto, Nara, Hiroshima and more!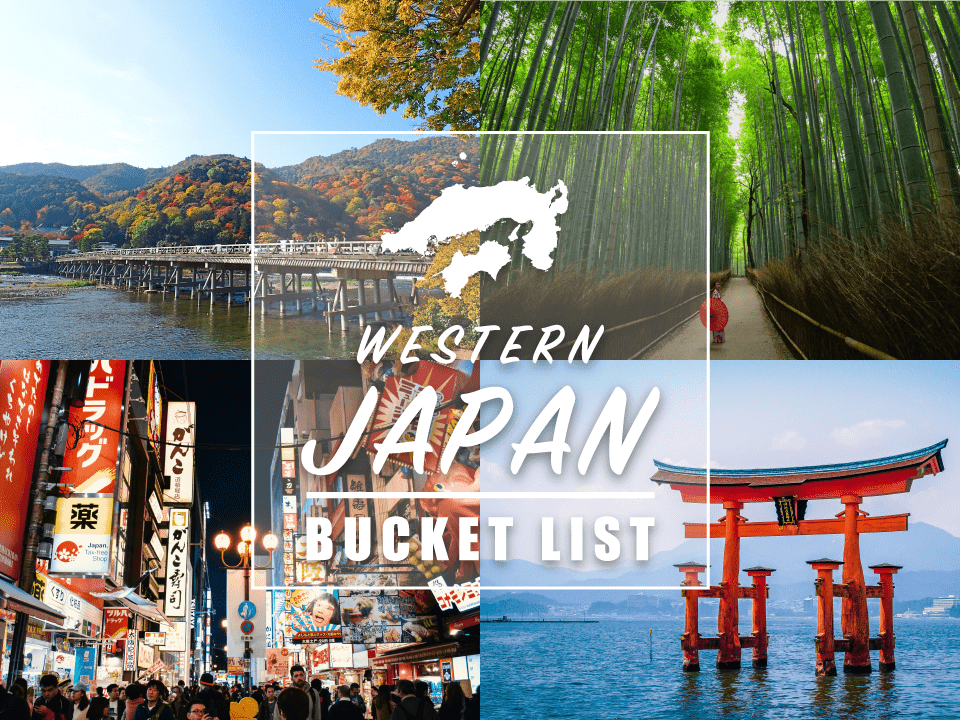 Are you planning your trip to the western part of Japan? The west side of Japan such as Kansai and Chugoku regions are very popular travel destinations after the capital city, Tokyo.
Today, I'd like to share my bucket list of western Japan introducing 20 best highlights of each cities on the classic travel route including Osaka, Kyoto, Nara, Hyogo and Hiroshima. Check out where to visit, best things to do and what to eat in western Japan 😉
This bucket list would be very useful for those who are planning to visit western Japan for the first time preferably for 10 to 14 days. So let's start from the capital city of western Japan, Osaka!
1. Take a Photo with the Glico Running Man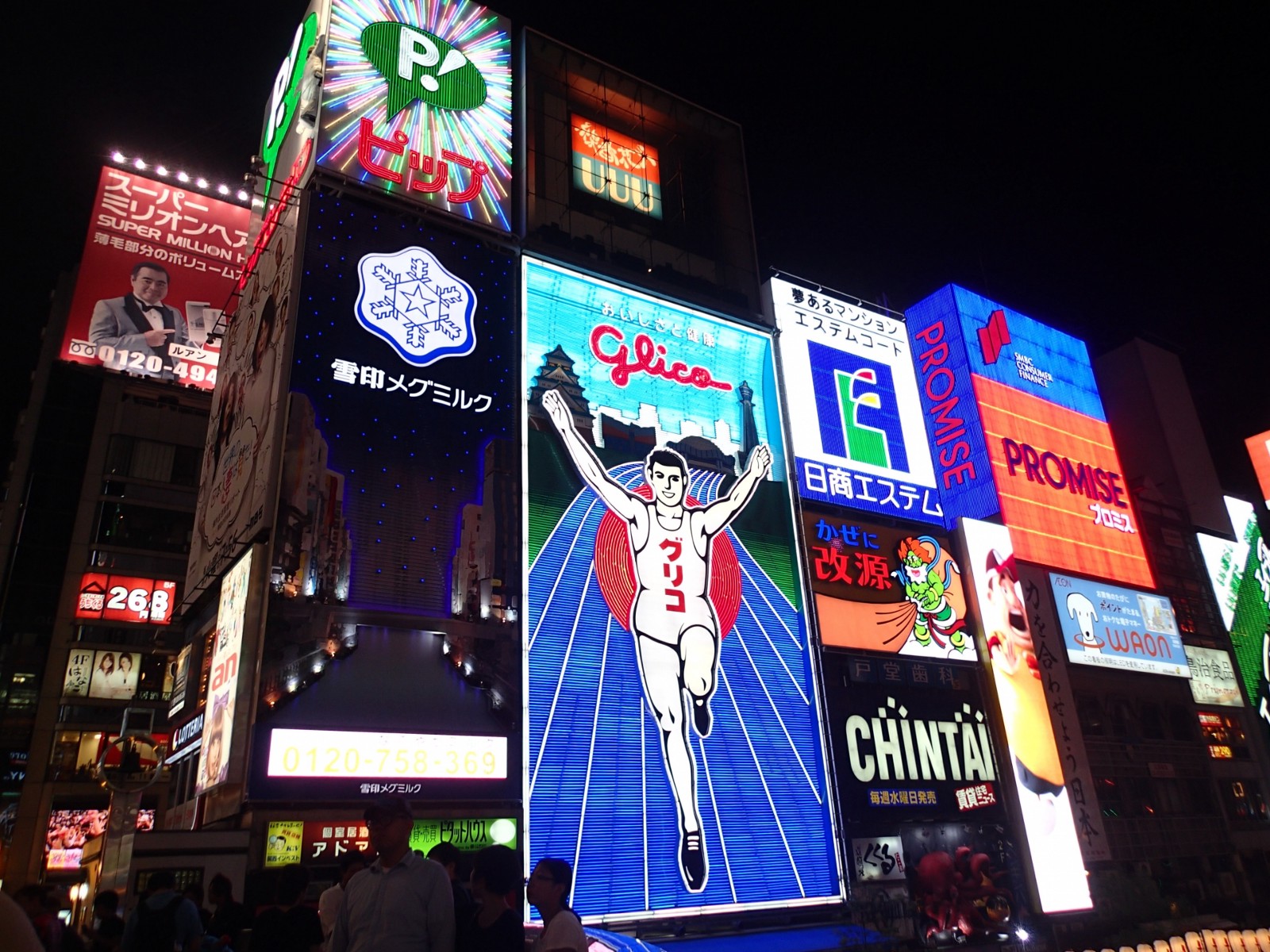 The busiest area of Osaka, Dotonbori (道頓堀) is best known for extravagant shop displays and neon lights. The running man sign by Glico is the symbol of the area and a popular photo spot for many years.
More info ▶ Ultimate Dotonbori Area Guide for Osaka's Best Regional Food
2. Savor Osaka's Local Dishes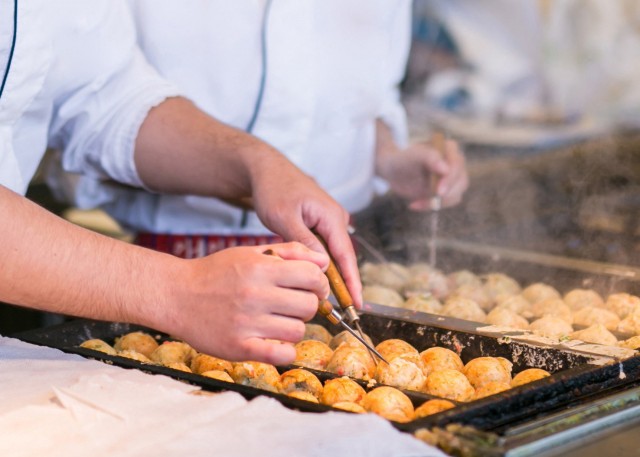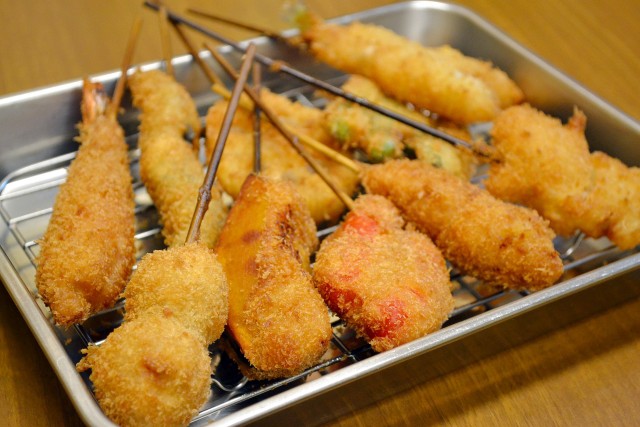 What is the most attractive thing about Osaka? Many would answer "local dishes". Starting from famous Takoyaki and Okonomiyaki, Osaka has several other delicious local dishes you have to try such as Kushiyaki (Deep fried stick dish), Ikayaki (squid pancake) and more!
More info
▶ 7 Must Try Foods in Osaka!
▶ Best Restaurants in Osaka
▶ Best Areas to Drink in Osaka
3. Explore Shinsekai "the New World"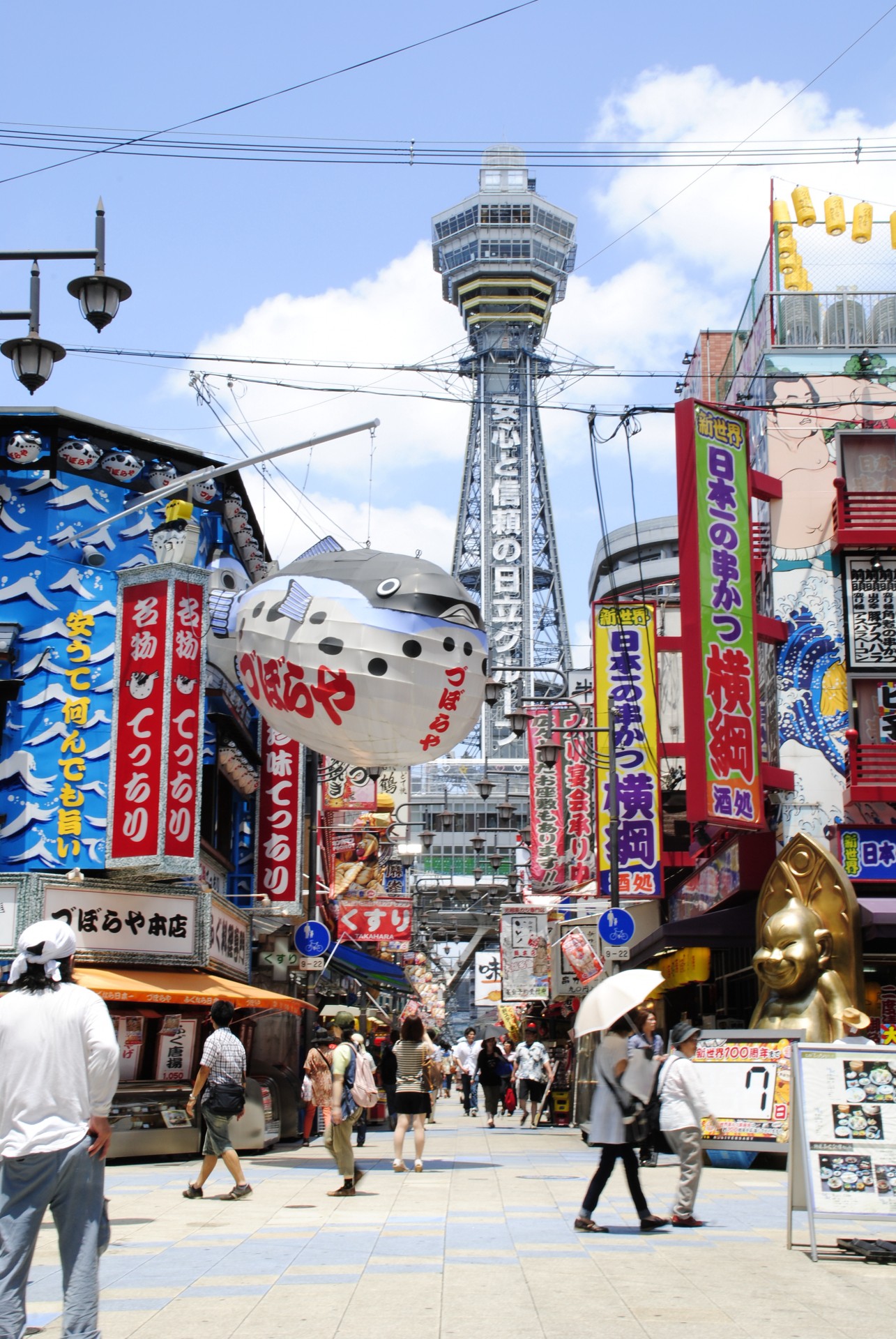 Shinsekai (新世界) is the old downtown of Osaka city is full of local and nostalgic vibes. Shinsekai literally means the New World in Japanese. The symbol of the district, Tsutenkaku Tower has an observatory to gaze the panoramic view of Osaka city.
More info ▶ Shinsekai: Welcome to the New World in OSAKA!
4. Play Hard at Universal Studios Japan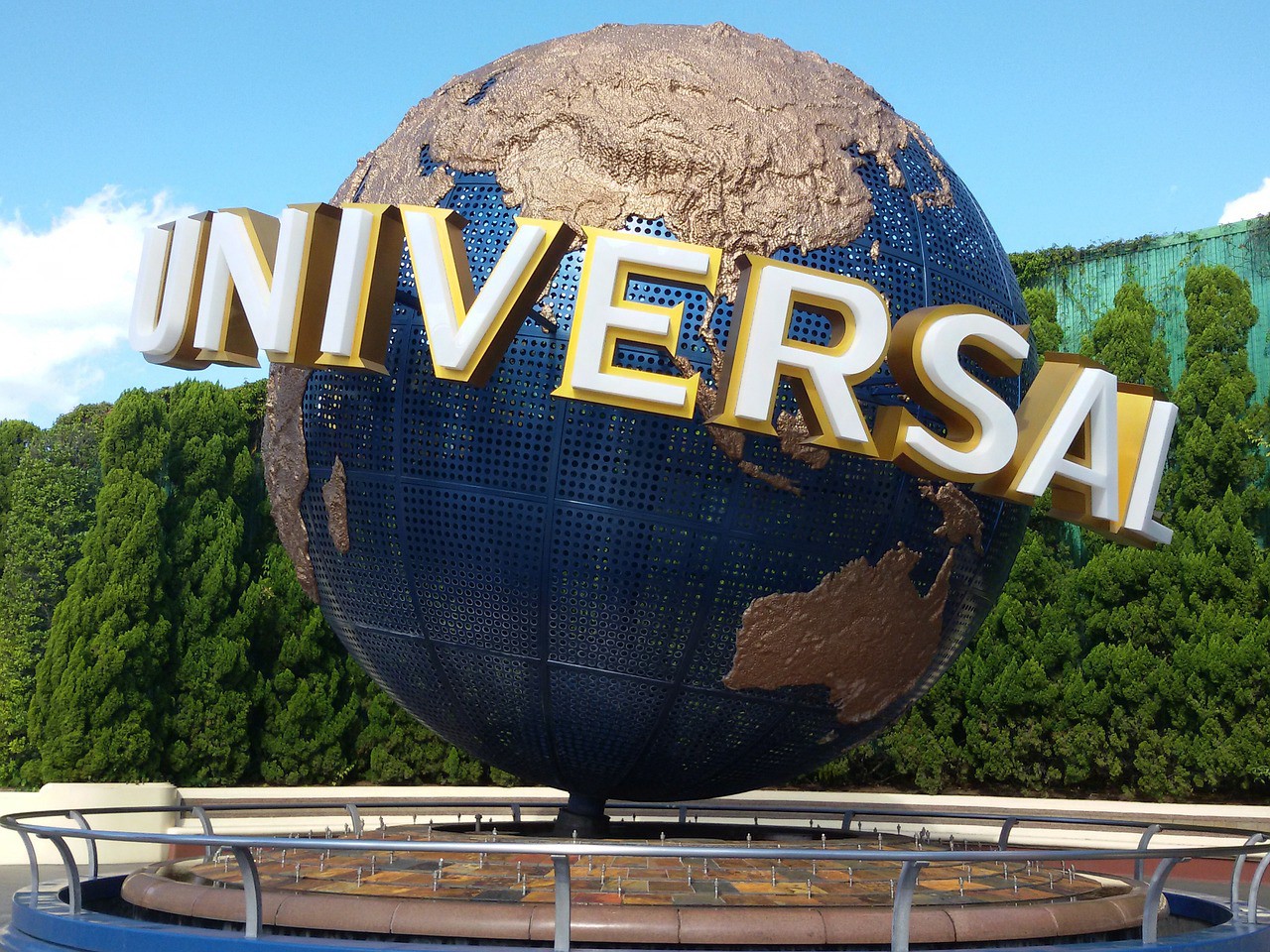 One of the world greatest amusement parks, Universal Studios Japan (USJ) is located in Osaka City. The park offers numbers of attractions based on popular films such as Spiderman, JAWS, Jurassic Park, Harry Potter and Minions as well as seasonal events, special show, themed food & drinks and limited merchandise collection.
▶ Book your Universal Studios Japan Osaka e-tickets here!

5. Temple & Shrine Hopping in Kyoto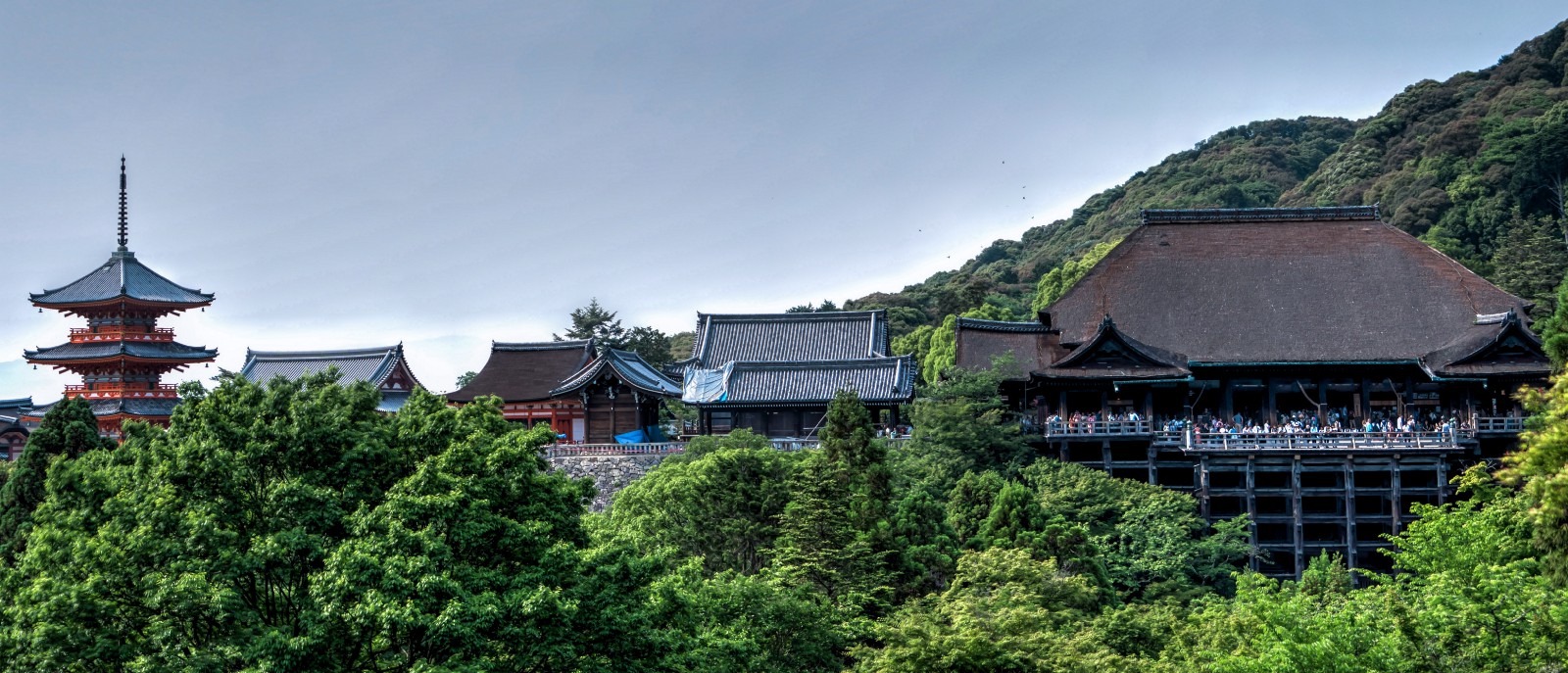 The ancient capital city Kyoto is best known for its historic and preserved townscape and sites, mainly temples and shrines. Apparently, there are over 4,000 temples and shrines in the city in total. Three most popular historical sites in Kyoto are: Fushimi Inari Taisha Shrine (famous for the vermilion red torii gates), Kinkakuji Temple (known as Golden Pavilion) and Kiyomizudera Temple (the oldest temple with a large wooden terrace).
More info ▶ 10 Must See Temples and Shrines in Kyoto!
6. Cross Paths with Real Geisha in Gion District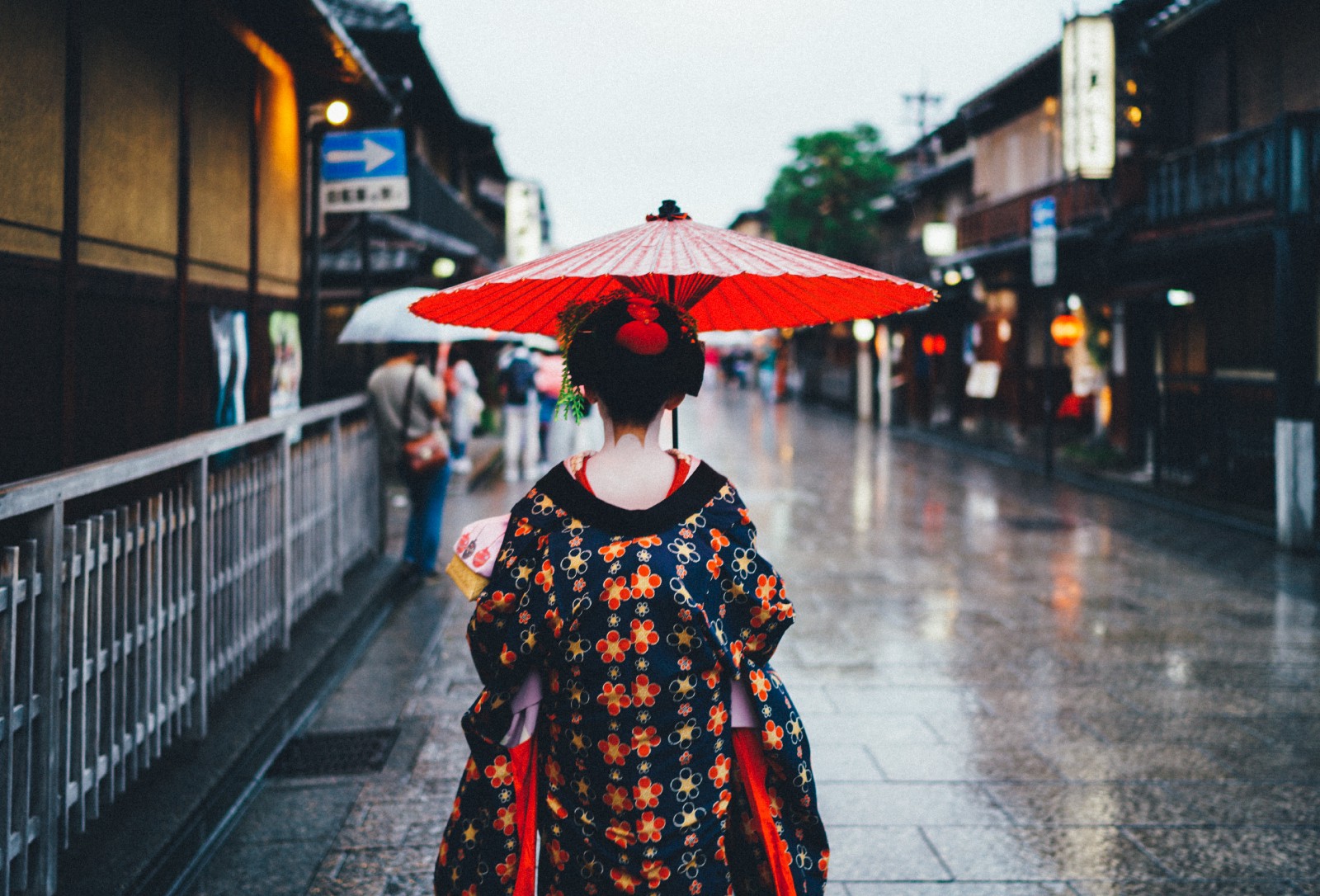 Besides temples and shrines, another significant thing in Kyoto is its Geisha culture. The figure became hugely famous in the whole world after the film: Memoirs of a Geisha was released in 2005. Gion (祇園) is known as the biggest Geisha district in town and you can meet pretty Geisha girls even on the street. Or you can try makeover by professional local makeup artists and become one of Geisha girls for a day 😉
▶ Book Maiko Makeover in Kyoto Gion
More info ▶ Gion: Traditional Geisha District in Kyoto
7. Do It for the Gram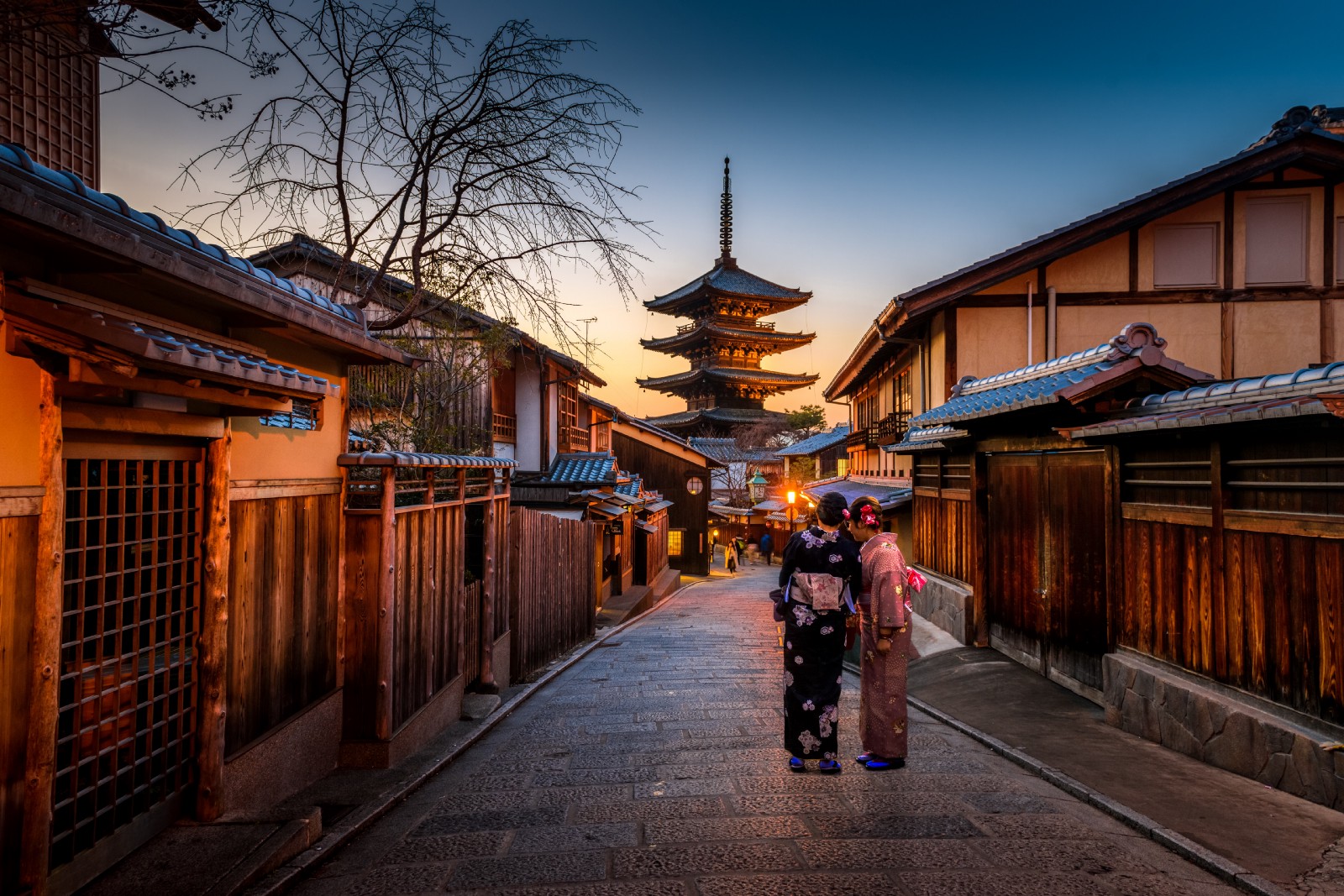 Kyoto has been always popular among photographers, but now it's also no.1 destination for Instagrammers. Dress in Kimono and stroll down the old street, then you wouldn't be able to stop taking selfies for sure! Also there are numbers of Instagram-Worthy spots in the town including unique temples and shrines, and colourful and cute desserts.
More info
▶ 10 Best Spots to Photograph in Kyoto
▶ 10 Most Instagram-Worthy Desserts in Kyoto
▶ 7 Most Instagram Worthy Temples and Shrines in Kyoto
8. Indulge Yourself with the Finest Matcha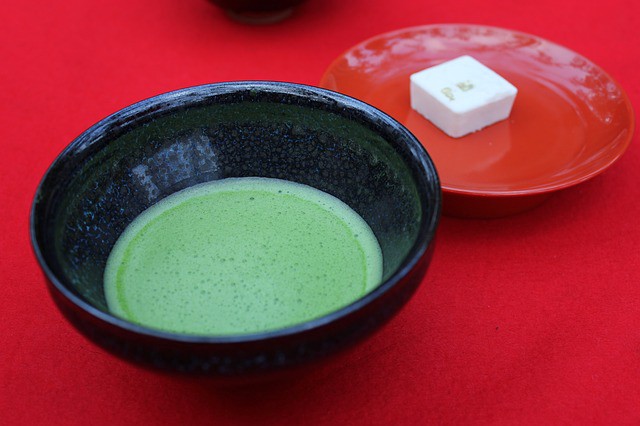 When it comes to food products in Kyoto, green tea from Uji city definitely comes first. The city is home to Japan's finest Matcha products, and there are numbers of traditional tea houses and cafes offering authentic Matcha drinks as well as delicious Matcha desserts. If you are a Matcha lover, it's truly a best place on earth!
More info
▶ Top 5 MATCHA Cafes in Kyoto
▶ 7 Must-Buy Matcha Sweets in Kyoto!
9. Walk through the Bamboo Grove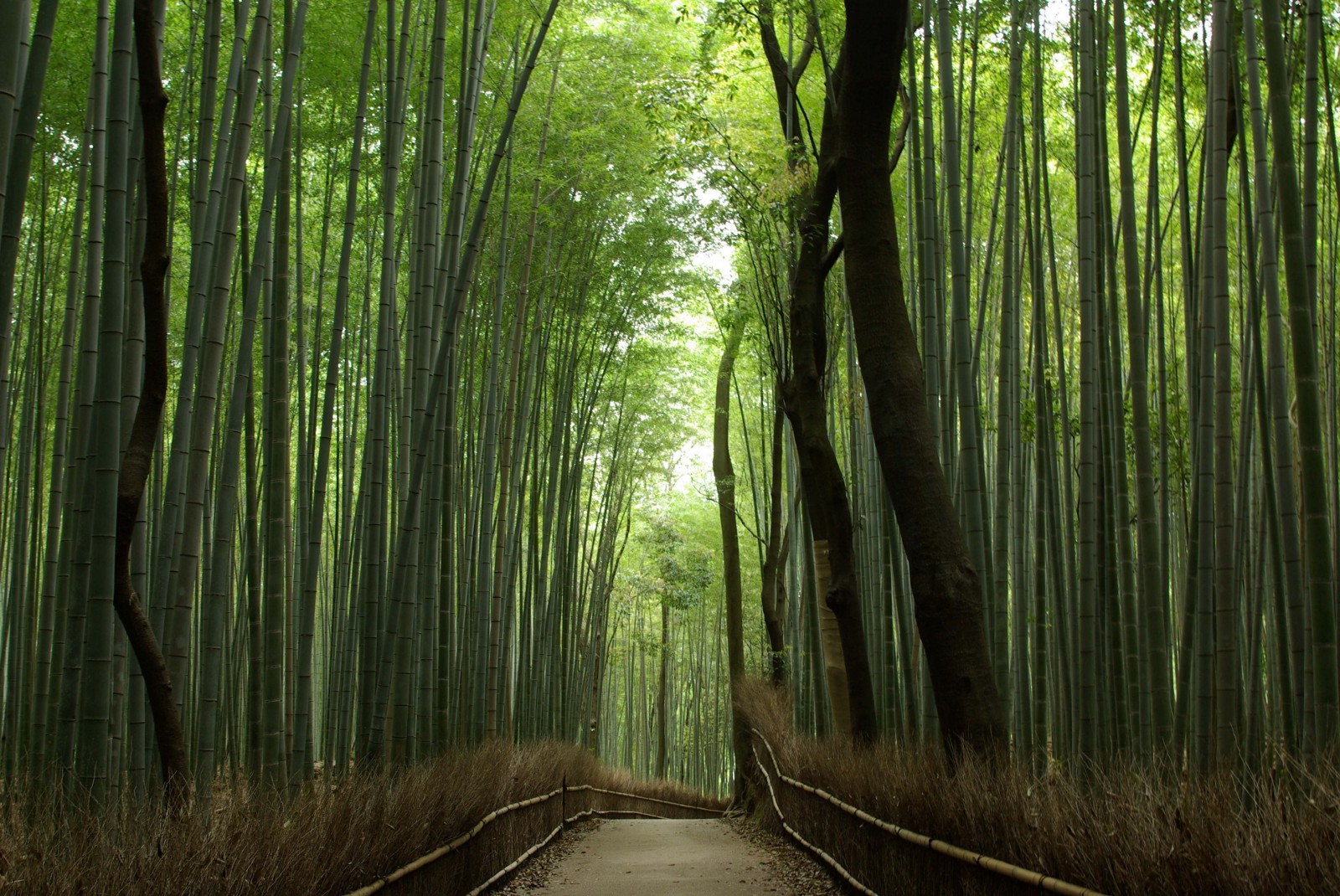 One of the most popular photo spots in Kyoto along with Fushimi Inari Taisha Shrine and Golden Pavilion (Kinkakuji). Arashiyama's bamboo grove (竹林の道) is simply the most pleasant path to walk down in the country.
More info ▶ Top 10 Things to Do in Arashiyama and Sagano, Kyoto
10. Meet the Great Buddha at Todaiji Temple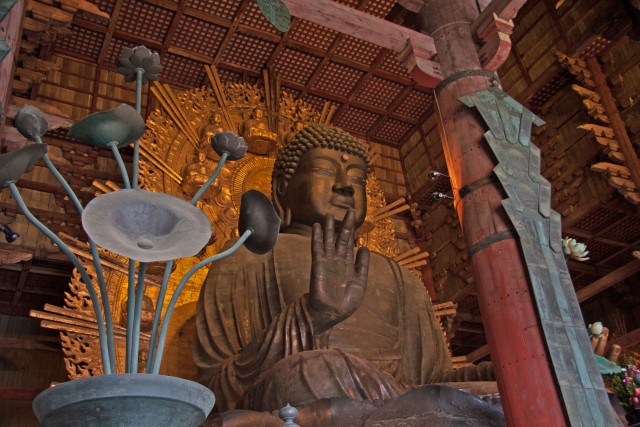 Along with the neighbour city Kyoto, Nara is also the famous ancient city of Japan, in fact, its history is even longer than Kyoto. The landmark of the city is the world's largest bronze statue, the 15m tall Great Buddha statue which sits in Todaiji Temple (東大寺) , one of the greatest world heritage sites in Japan.
More info ▶ Todaiji Temple: Meet the World's Largest Buddha
11. Interact with Adorable Deer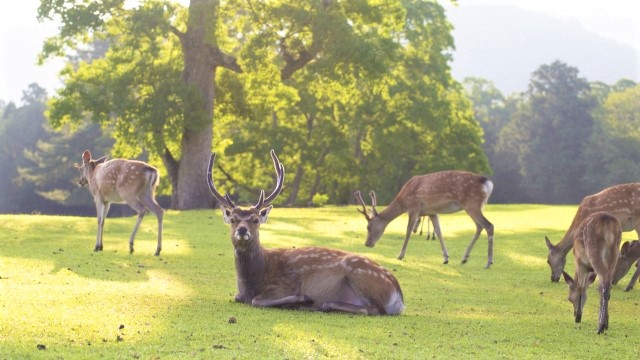 When you visit the Great Buddha in Todaiji Temple, deer can not be apart from it. Deer is considered as messengers of gods in Shinto religion. For sure, you will encounter some as hundreds of they roam freely in Nara Park which is where the temple is located. You can feed them by crackers sold often at the site.
12. Soak up in Kinosaki Onsen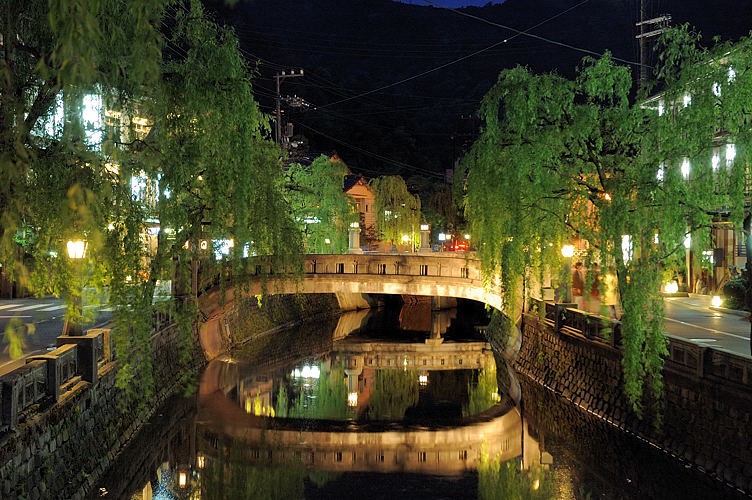 Kinosaki (城崎) is a famous Onsen town in Hyogo Prefecture. The town is known for its charming townscape with the canal and willow trees and has been chosen one of top 10 Onsen spots in Japan by the famous travel magazine, Lonely Planet, as "the Best Onsen Town".
More info ▶ Kinosaki Onsen: the Charming Hot Spring Town in Western Japan
13. Visit the Beautiful Himeji Castle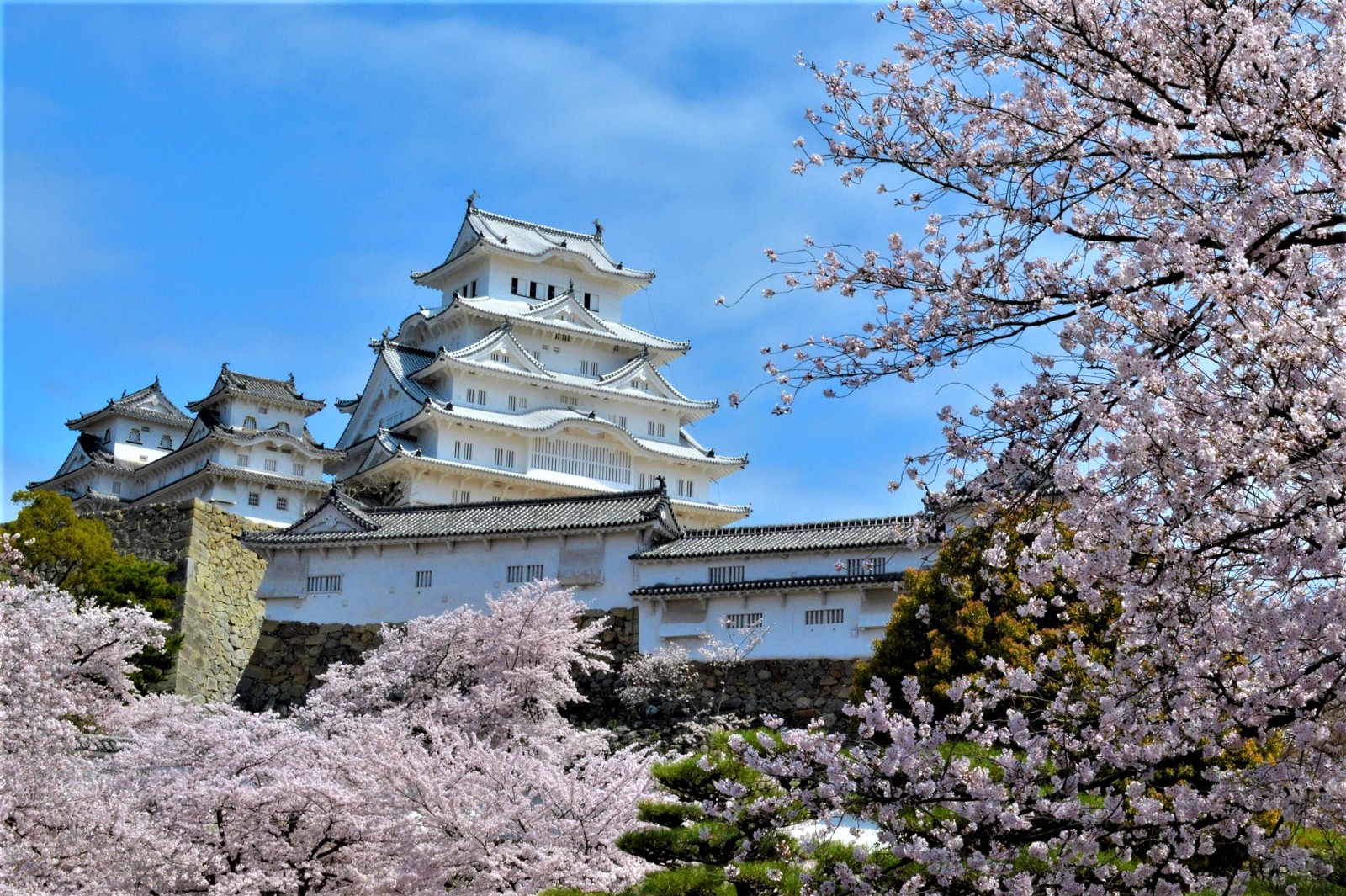 Himeji Castle (姫路城) is considered as the greatest castle in Japan, and the architectural design of the castle complex is highly praised as it's the only Japanese castle that is designated to UNESCO World Heritage Site. Because of its impressive white exterior, the castle is also called The White Egret.
More info ▶ Himeji Castle: The only UNESCO World Heritage castle in Japan
14. Treat yourself with Kobe Beef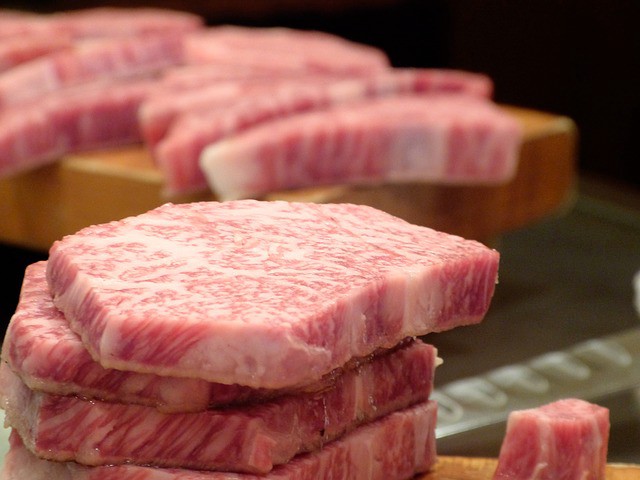 Besides Sushi, Tempura, etc, Wagyu beef is one of the significant Japanese dishes which may be on everyone's food list. The king of Wagyu beef, Kobe Beef is indeed from Kobe City, and there are numbers of good steakhouses in the town.
More info ▶ 5 Best Kobe Beef Restaurants in Kobe
15. Discover the Kurashiki Bikan Historical Quarter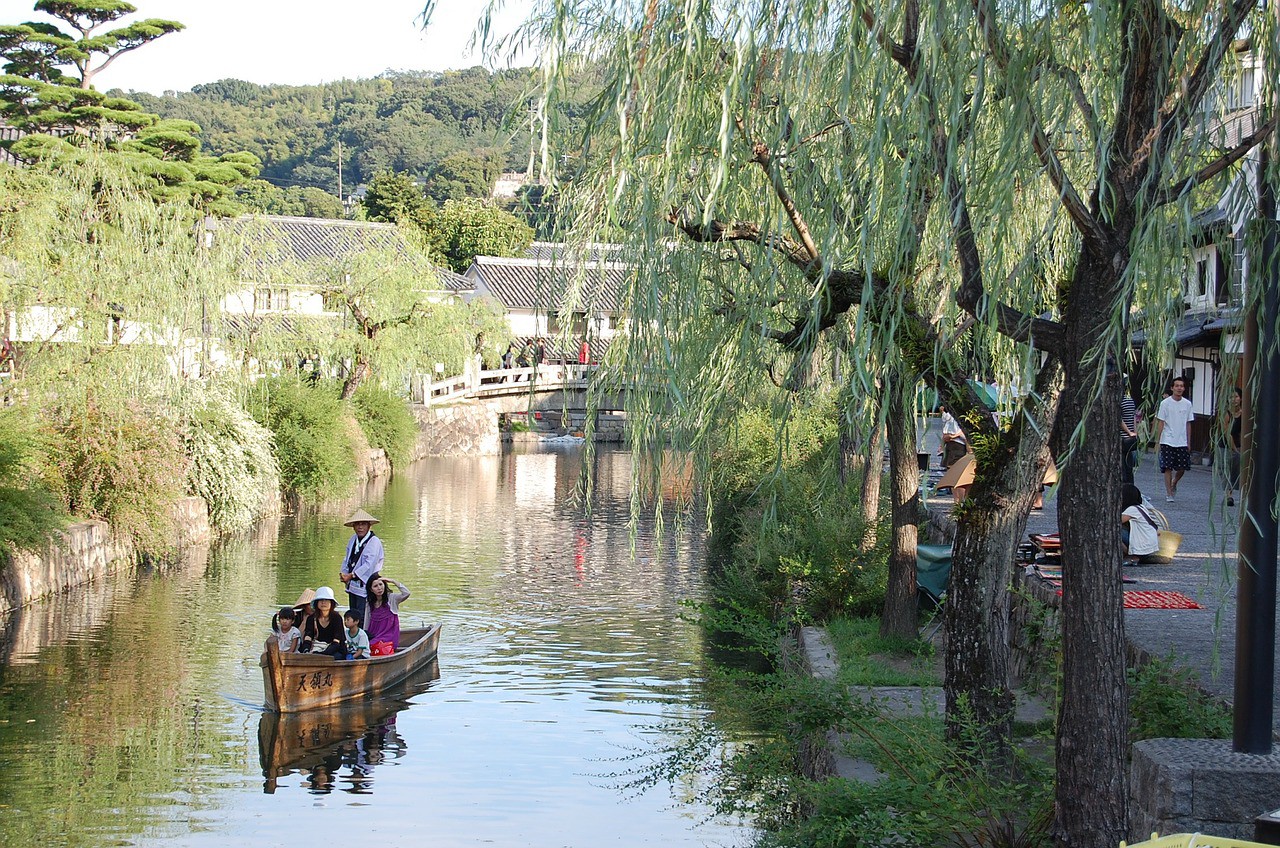 Kurashiki (倉敷) is a charming old town in Okayama Prefecture, the town used serve as an important trade center back in Edo period. The Kurashiki Bikan Historical Quarter is often described as "Japan's Little Venice" with the scenic canal lined by well-preserved traditional storehouses and willow trees. It's one of the best hidden gem spots in western Japan.
▶ Book Rickshaw Experience in Kurashiki
16. Stroll in Korakuen Garden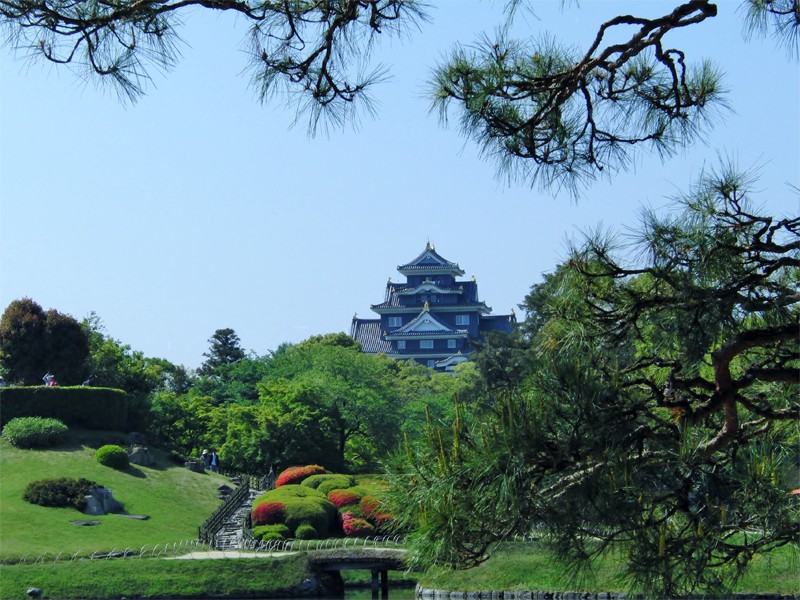 Korakuen Garden (後楽園) is counted as one of three most beautiful Japanese gardens along with Kenrokuen in Kanazawa City and Kairakuen in Mito City. The scenic Japanese garden can be enjoyed with Okayama Castle which is located just across from the garden.
17. Hiroshima Peace Memorial Park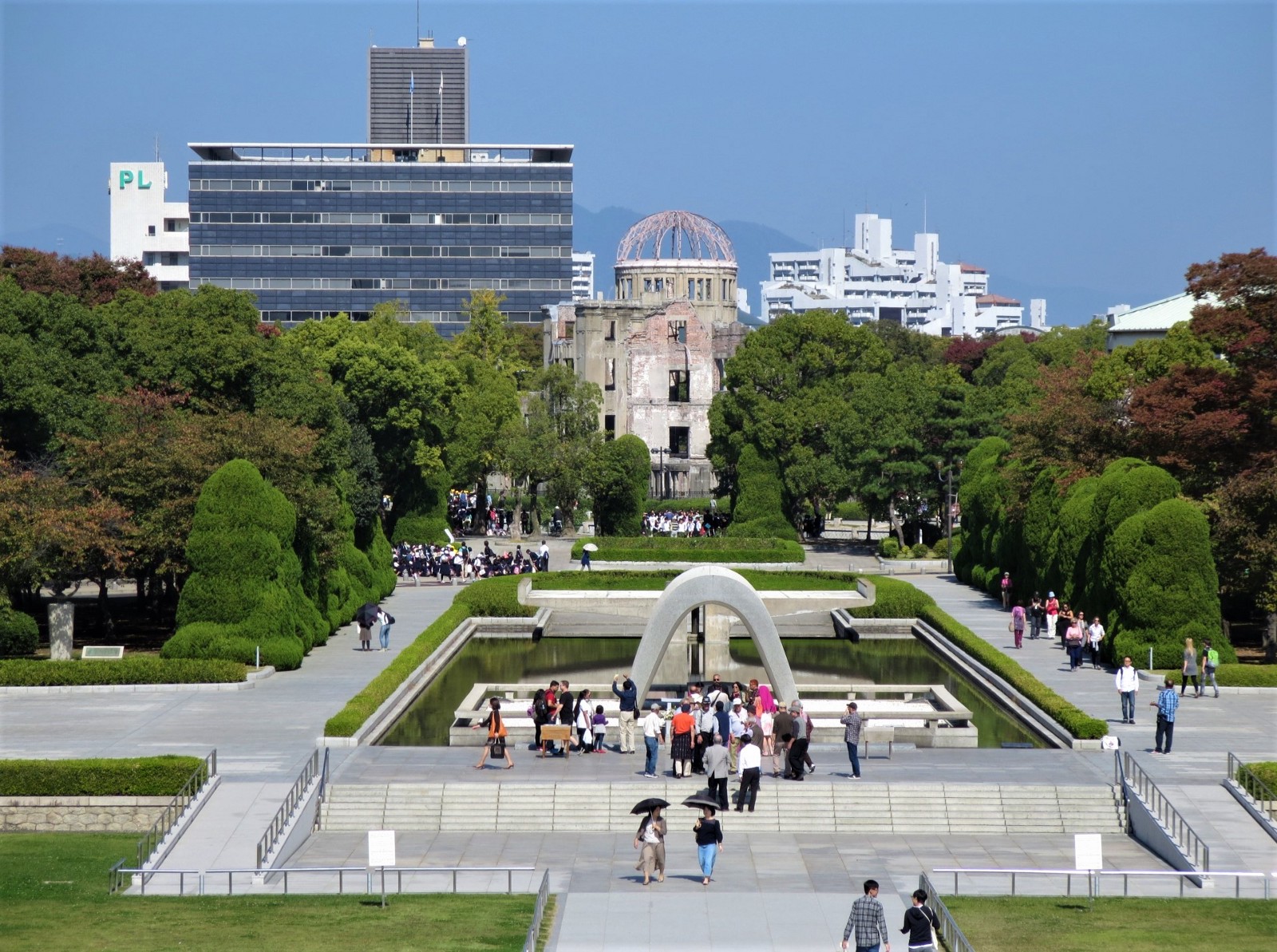 The most important historical monument in the country, Hiroshima Peace Memorial Park (平和記念公園) represents the memory of most horrific incident in the history and bring the message to each visitors not to repeat the tragic history.
More info ▶ Hiroshima Peace Memorial: "Must Never Fade" Memory
18. Capture the Great Torii Gate on Miyajima Island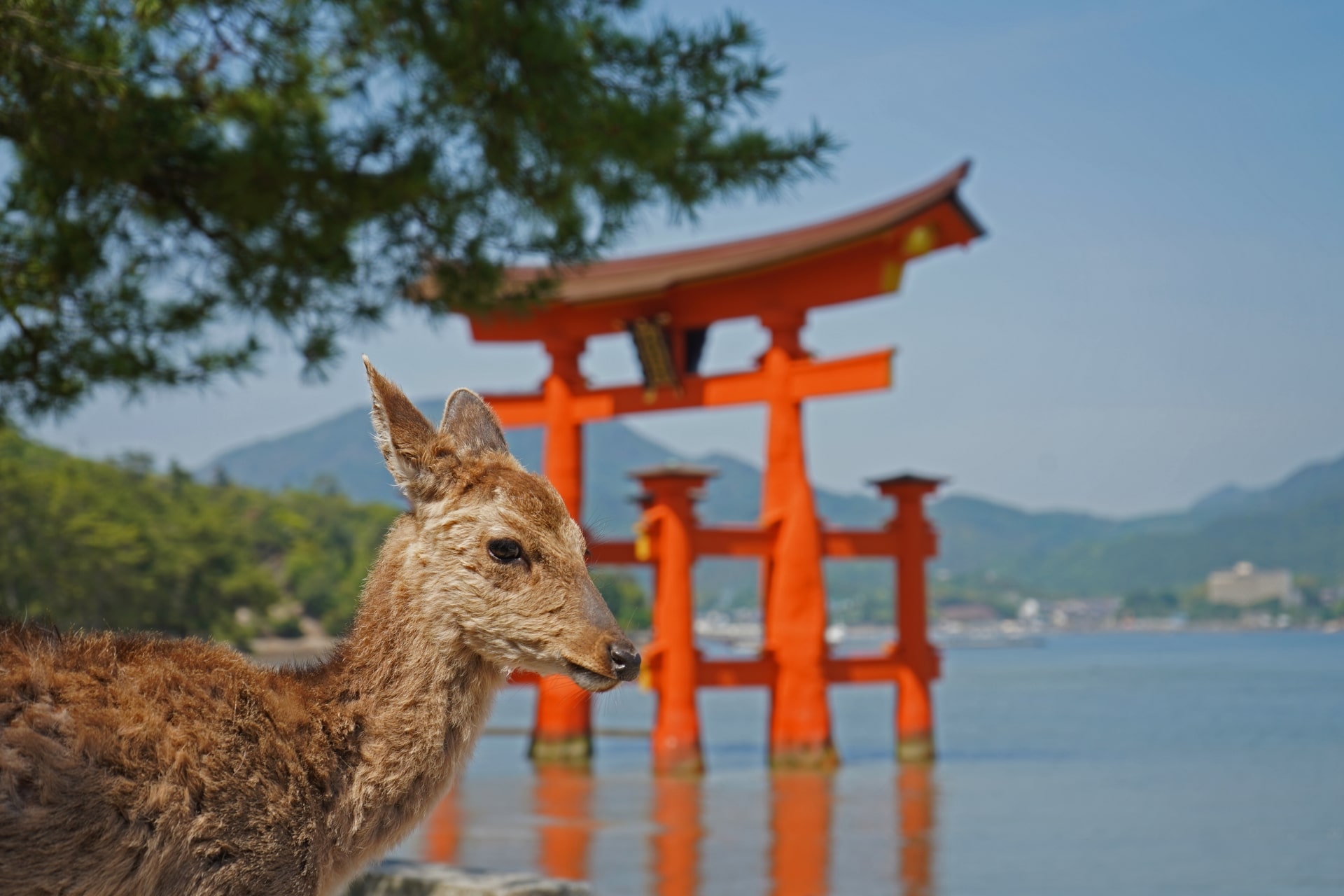 Miyajima Island is home to the great world heritage site in Hiroshima Prefecture, Itsukushima Shrine, and it's one of top tourist sites in Japan. The shrine is best known for the floating big red torii gate. Besides, there are many other attractions on the island such as Daisho-in Temple, aquarium, hiking trail and shopping street.
More info ▶ Miyajima Island Hiroshima : Best Things to Do
19. Try Hiroshima Specialties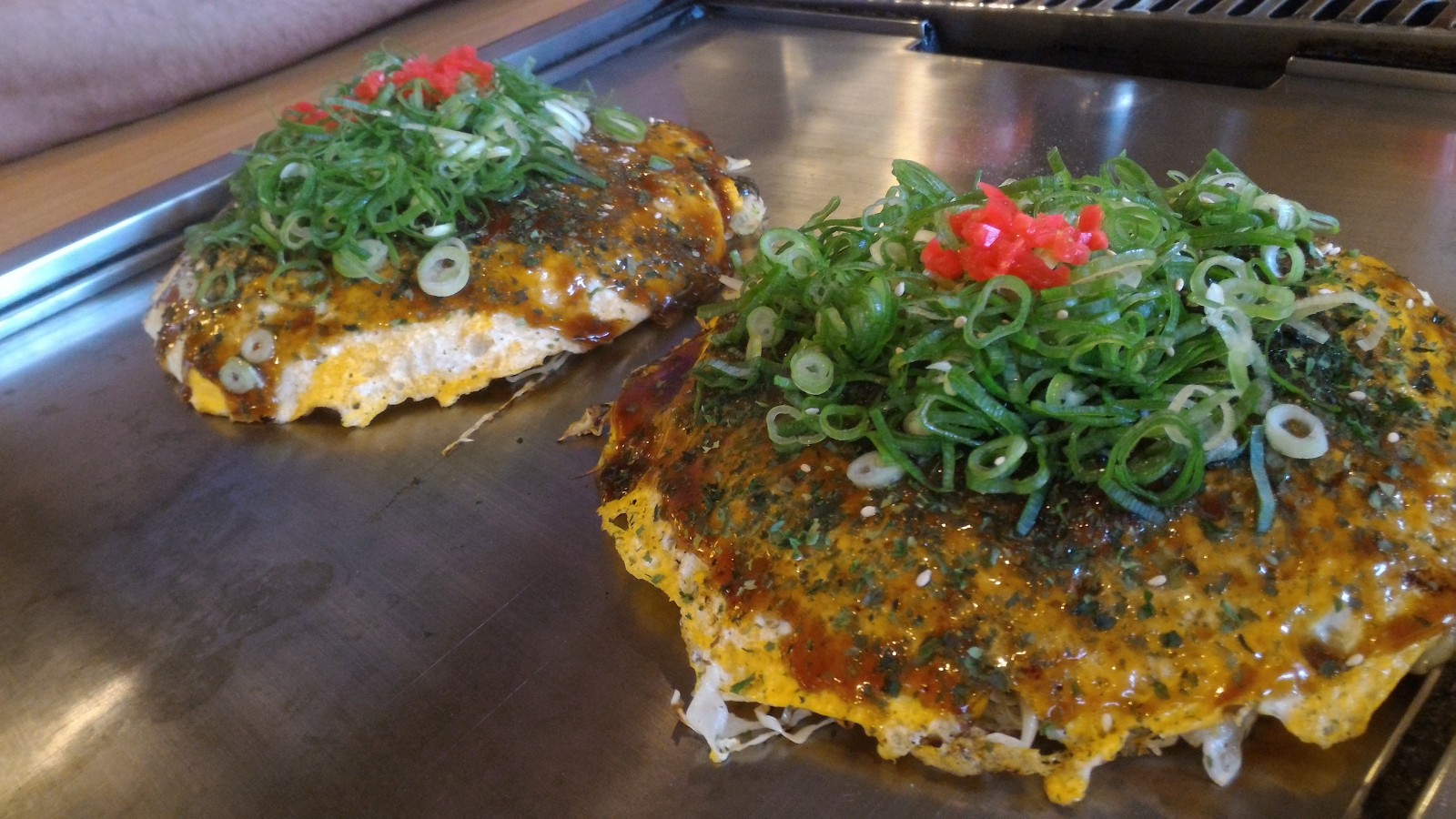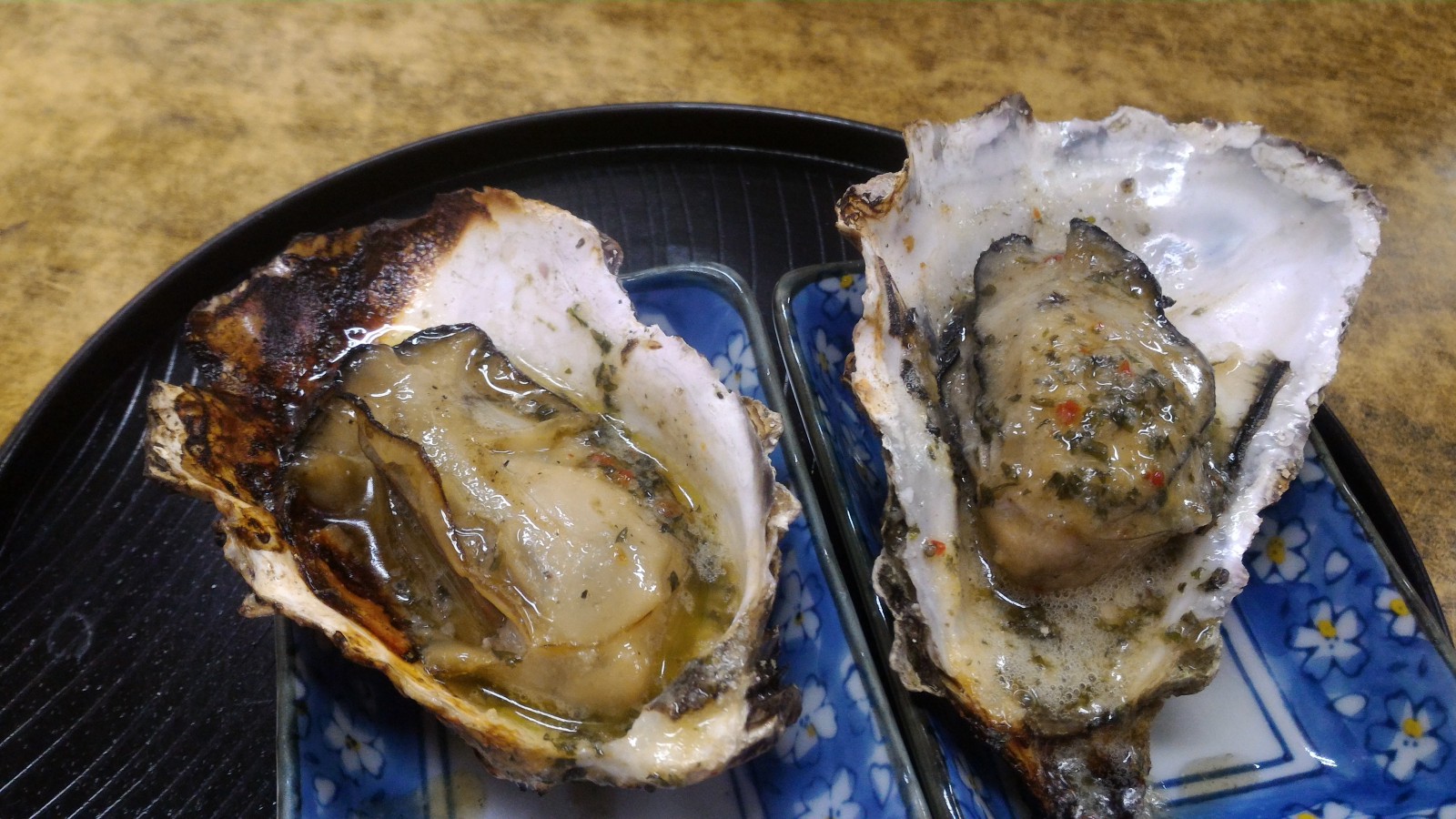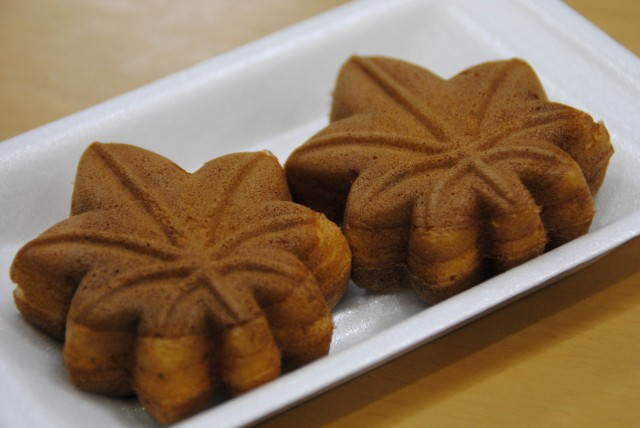 Hiroshima is one of best destination for foodies as there are several delicious local specialties. First of all, if you enjoy Okonomiyaki in Osaka, you'd better try it in Hiroshima style, too! Hiroshima style Okonomiyaki contains much more stuffing including noodles and egg. Visit "Okonomi Mura" (okonomiyaki village) for the best Okonomiyaki in the city!
Also don't forget to eat oysters! Hiroshima is the largest oyster farm region which shares over 50% of oyster productions in Japan. Hiroshima's oysters are very big and rich taste. Many oyster stalls can be spotted on the street of Miyajima island!
Momiji Manju is something everyone has to buy in Hiroshima. It's a small maple leaf shaped cake filled with red bean paste. Many other flavours are available, too such as custard cream, chocolate, cheese and etc. You can find them literally everywhere in Hiroshima!
20. Last Minute Shopping at KIX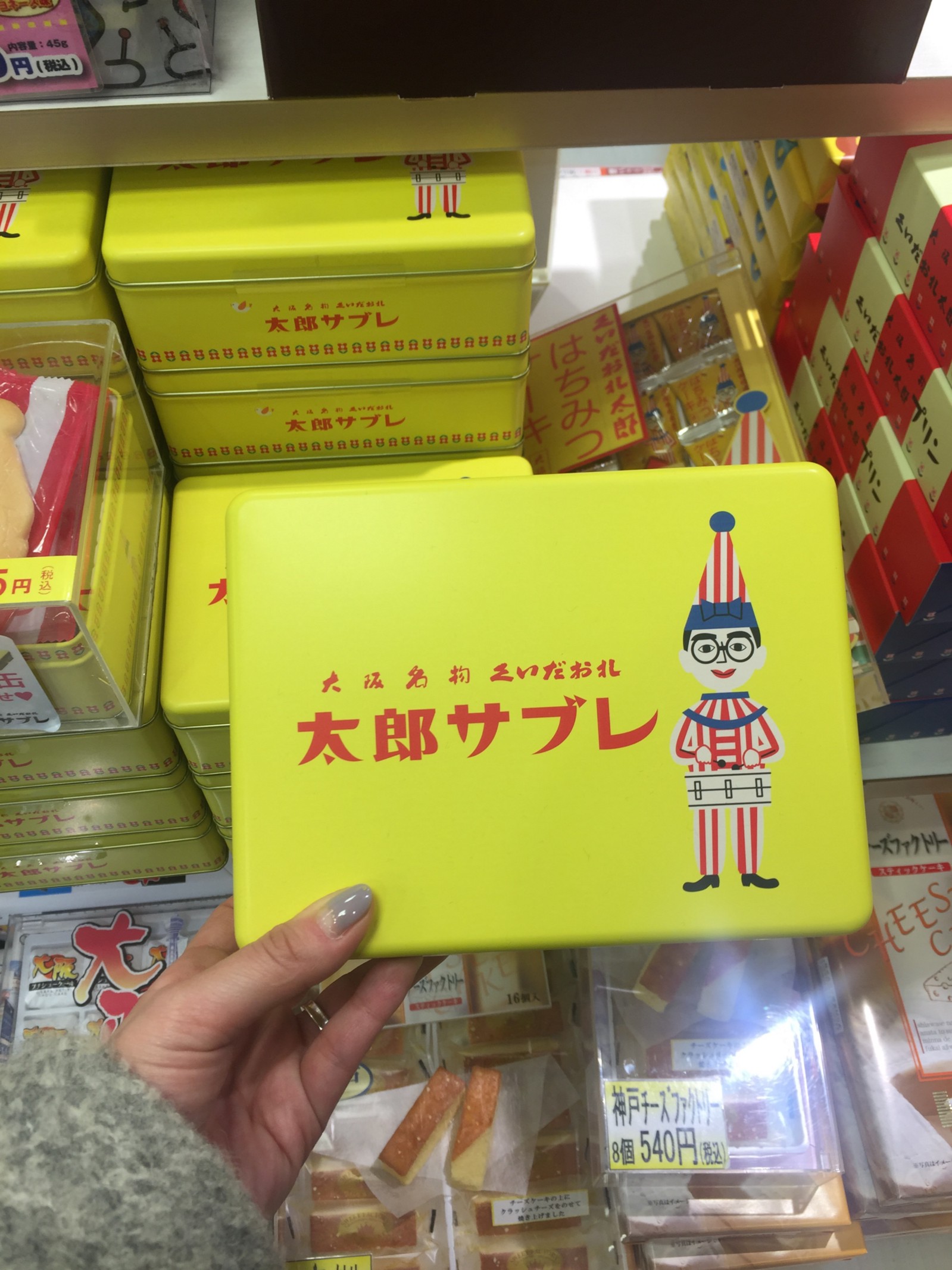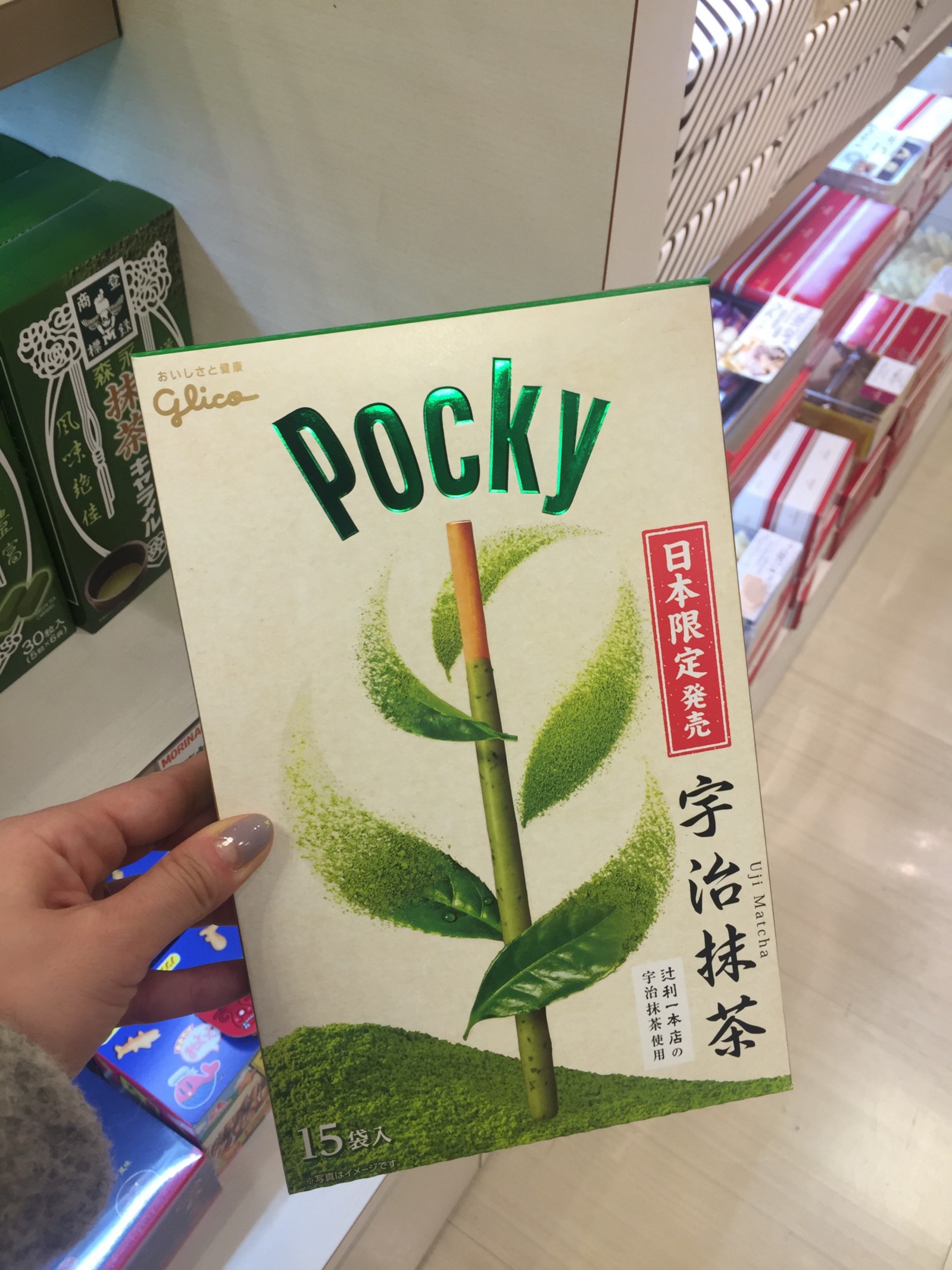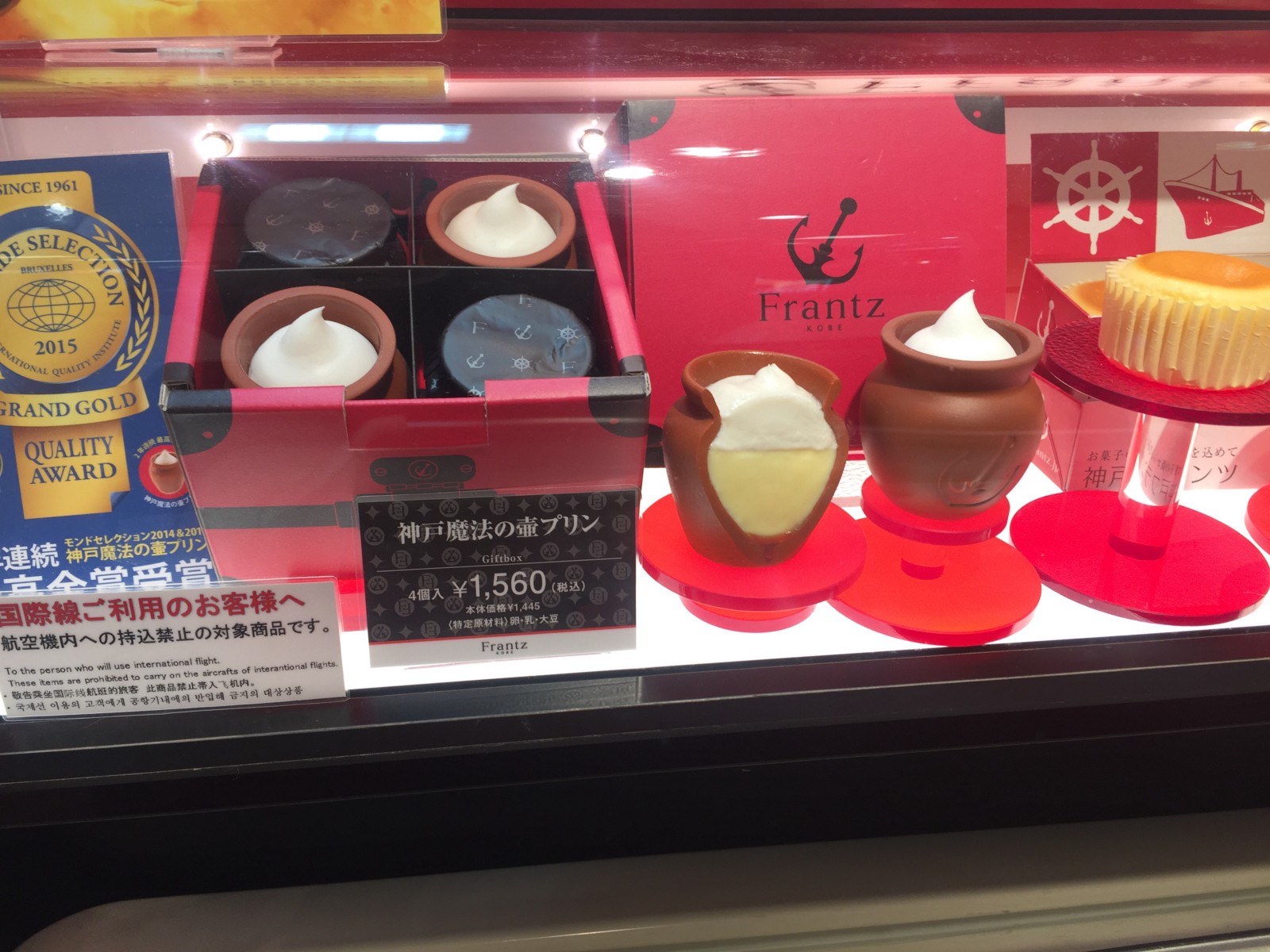 If you are travelling in western Japan, I imagine most of you arrive in/depart from Kansai International Airport (KIX) in Osaka. If so, and in case you forget to buy enough souvenirs to take home, no worries, KIX offers the widest variety of items to shop in western Japan. From delicious local food souvenirs to traditional handicrafts, you wouldn't miss out anything from your shopping list!
More info▶ What to Buy at Kansai International Airport
▽Check more Bucket Lists in other popular areas in Japan!▽
▶️30 Best Things to Do in Japan
▶︎Top Things to Do in Tokyo
▶︎Top Things to Do in Kyoto
▶︎Top Things to Do in Osaka
▶︎Top Things to Do around Mt Fuji
▶︎Top Things to Do in Hokkaido
▶︎Top Things to Do in Okinawa
Hope you have enjoyed my bucket list of western Japan! In case you won't have enough time to see and do all listed things, here are some more ideas about travelling around western Japan in specified spots!
▽Related Articles▽
▼Editor's Picks▼
---