3 Days Itinerary: Hiroshima and Yamaguchi
The Best Highlights of Chugoku Region in 3 days: Hiroshima Peace Memorial, Miyajima Island and Hidden Gems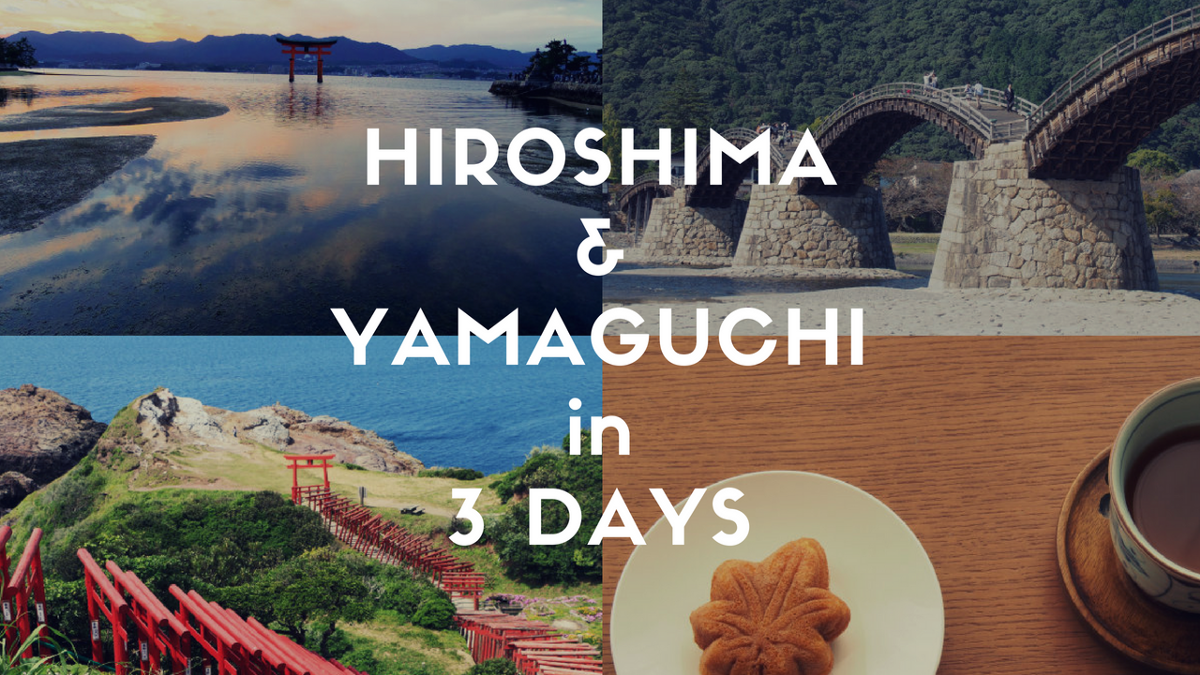 This is a 3-day itinerary travelling Western Japan by car! Visiting Hiroshima, one of the most popular tourist destinations in Japan and Yamaguchi, Western Japan's best kept secret!
*Please note that this article contains affiliate links.
---
Hiroshima Prefecture is arguably one of the most popular tourist destinations in Japan, especially along with the trip in cities of Western Japan such as Kyoto, Nara and Osaka. Hiroshima fascinates tourists from all over the world with numbers of attractions including two World Heritage sites: Hiroshima Peace Memorial Park and Itsukushima Shrine as well as delicious local foods and historical sites.
Meanwhile, Yamaguchi Prefecture is in fact one of the least visited prefectures in Japan by foreign due to its location and accessibility, yet it's nowadays grabbing tourists attentions as one of Japan's best kept secrets. The city has rich history and there are numbers of unruined historical sites as well as beautiful nature and scenic sites including stunning beaches, karst plateau and more.
In this article, I'd love to share a 3-days itinerary based on my travel experience when I had a 3-day road trip in Hiroshima and Yamaguchi with a rental car during summer. This itinerary includes the best highlights of both prefectures and may suggest you how to make a travel route wisely as well as the benefit of travelling by car. So let's start 😉
Day 1: Tokyo Haneda Airport-Hiroshima Airport-Miyajima-Iwakuni-Ube
Day 2: Ube-Tsunoshima Bridge-Motonosumi Inari Shrine
Day 3: Hiroshima City- Hiroshima Airport-Tokyo Haneda Airport
---
Day 1
10:00 Arrived at Hiroshima Airport
I booked return flight tickets from Tokyo Haneda Airport to Hiroshima Airport. It took about 1h 20 mins and the cost of the return tickets was around 20,000 yen which was much cheaper than Shinkansen (bullet train).
To be honest, the Hiroshima Airport is located in slightly inconvenient location since it's pretty far from Hiroshima City, (it's located in Mihara City) and it takes about 1h drive to the city center. We had already a rental car booked before the trip, so all we had to do was visiting the counter of the rental car company at the airport, and they gave us a lift to their store near the airport to pick up the car.
I have planned the route in advance and decided to head to Miyajima Island as we have limited time. So here we go, we drove straight to Miyajima Island which took us about 1h 30 mins. Miyajima Island can be only accessed by ferry, so we had to park the car before taking a ferry. (paid 1,000 yen for parking).
12:00 Miyajima Island
The island is home to one of Japan's most sacred and important shrines: Itsukushima Shrine, and it's known worldwide for its iconic massive floating torii gate. Besides this magnificent Shinto shrine, there are numbers of attractions on the island such as historical monuments, hiking trails, museums and the shopping street. Do eat oysters on Miyajima Island. It's local specialty and impressively good!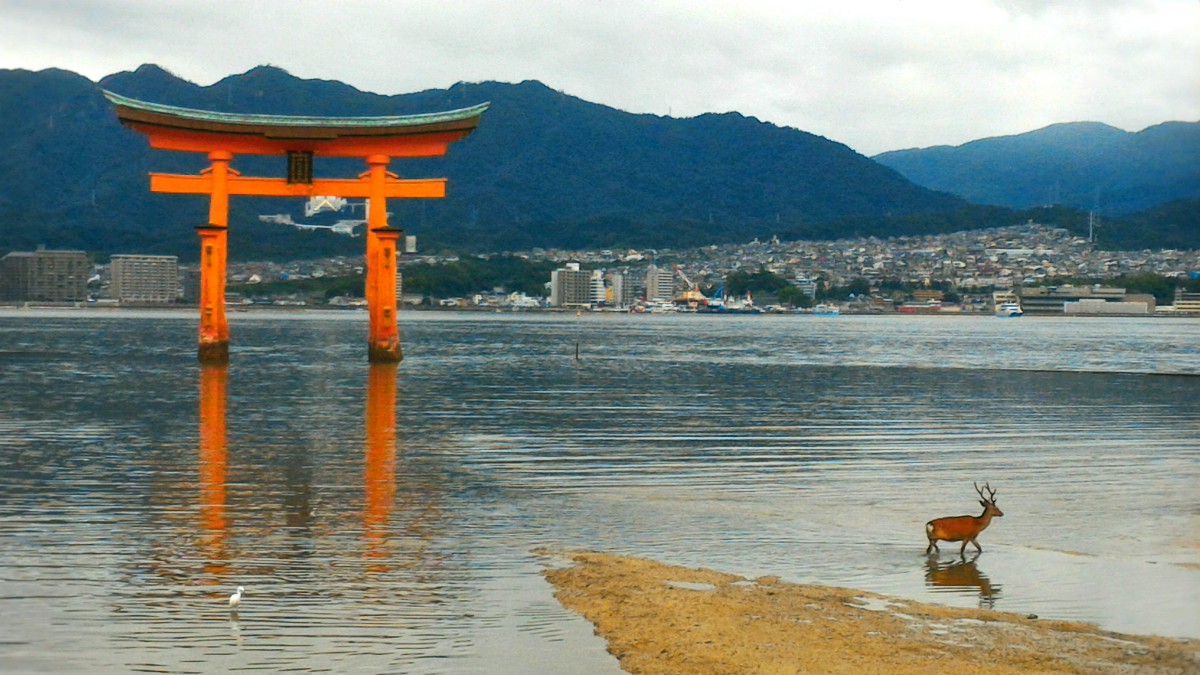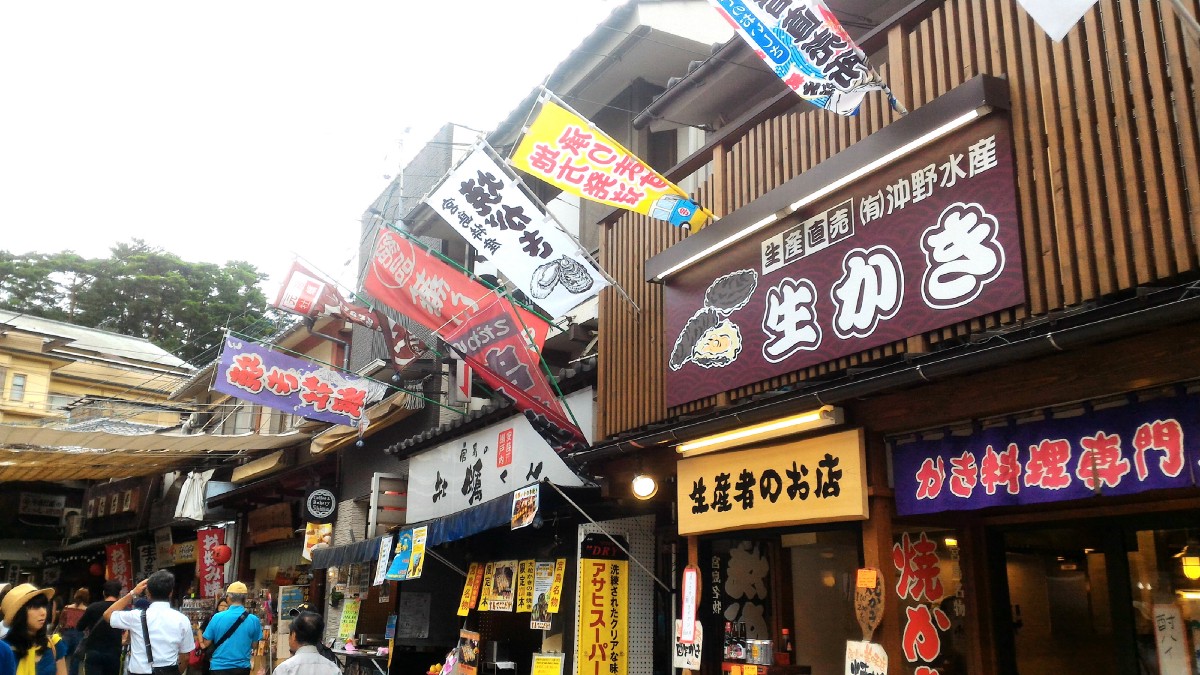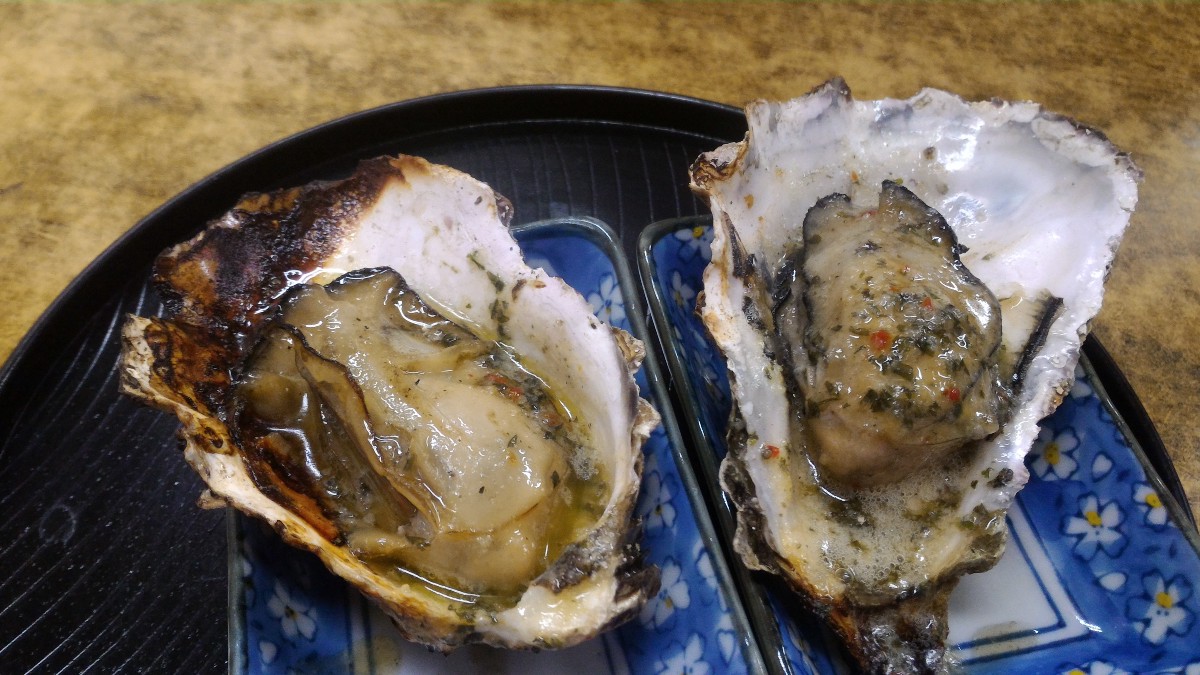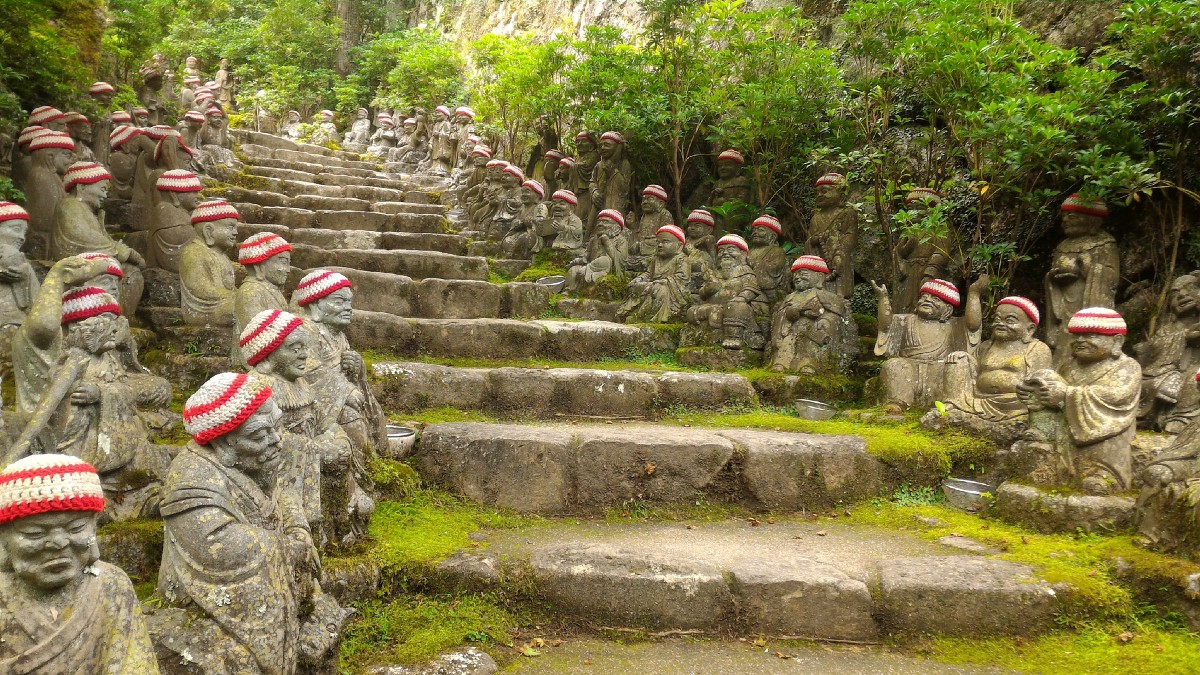 For more details about things to do in Miyajima Island, please check out the link below 😉
▶ Top Things to Do at Miyajima Island, Hiroshima
After spending about 4 hours on the island, we moved on to our next destination, Kintai Bridge.
17:00 Kintaikyo Bridge
From Miyajima Island to Kintaikyo Bridge, it takes around 30 mins. The bridge is located in Iwakuni City, which is the first large city of Yamaguchi Prefecture after passing the border with Hiroshima Prefecture.
Iwakuni City is a historical city which developed during Edo Period. Including main attractions: Kintaikyo Bridge and Iwakuni Castle, there are several historic sites and tourist attractions in the city.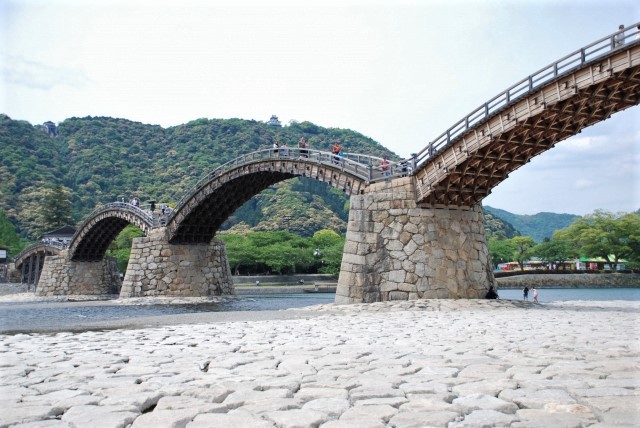 As I was fascinated by the picturesque wooden arch bridge since before, I've always wanted see it in real, and it did not disappoint. The beautifully shaped arch bridge stands across the Nishiki River, and displays amazing landscape in each season and time of the day. Visitors can actually walk on the bridge with an admission fee of 300 yen.
▶ Kintaikyo Bridge: the Most Beautiful Wooden Arch Bridge in Japan
We did not have time to make it to Iwakuni Castle, but If you have time, you should definitely visit there.
20:00 Ube
Ube is the city located at the southwest of Yamaguchi Prefecture by the Seto Inland Sea. It's a small city and honestly there are no such things as tourist attractions. We only decided to stay in this area as we were going to head further west next day. So it was just a resting point for us. We have stayed at ANA Crowne Plaza Ube, which was very comfortable and great value for money.
<< Book ANA Crowne Plaza Ube at the best rate! >>
Day 2
10:00 Tsunoshima Bridge
One of the biggest aims for this trip for me was visiting this super scenic bridge, Tsunoshima Bridge. Ever since I saw the picture of this stunning bridge on the magazine, it has been on my travel list for some time. It takes less than 2 hours driving from Ube City to Tsunoshima Bridge. The scenic bridge across the ocean connects the mainland and Tsunoshima Island.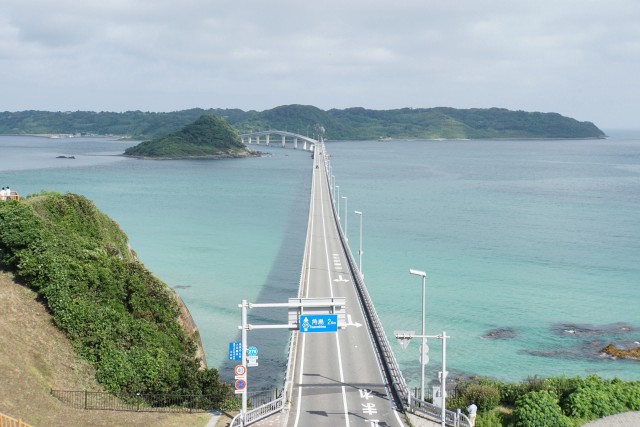 For more details about Tsunoshima Bridge, please check out the link below 😉
▶ Tsunoshima Bridge: Drive across the Turquoise Blue Ocean
It's also recommended to spend one whole day or two in this area, as the island has some attractions and beautiful beaches. There are also hotels nearby. However, sadly we had very short time to spend there since we had to head to next destination.
12:00 Motonosumi Inari Shrine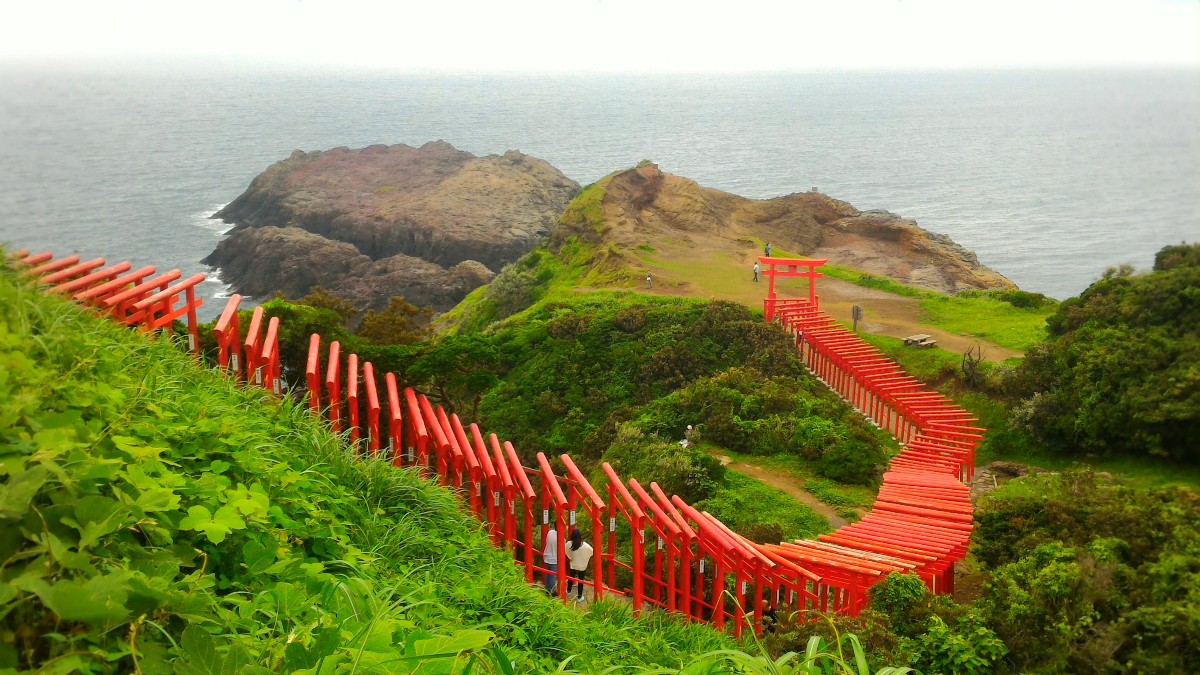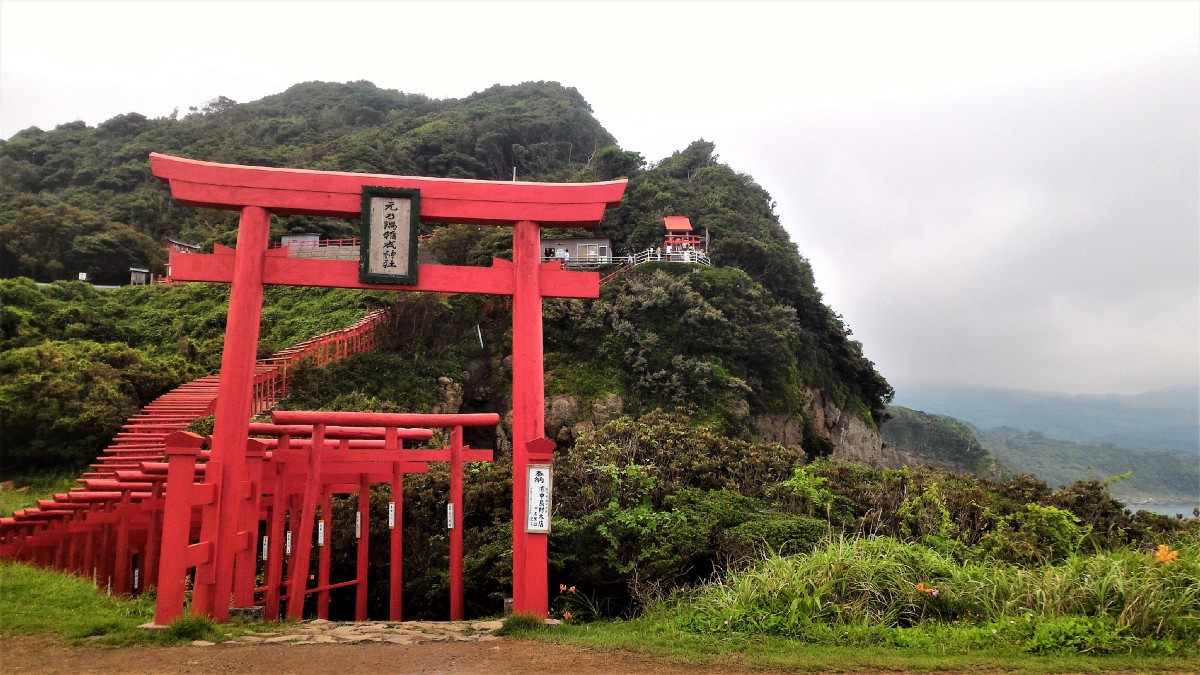 Before hitting the shrine, we stopped by the famous rice terraces: Higashi Ushirobata, which is about 4 km away from the shrine. Driving this area of Yamaguchi Prefecture was such a great experience as there are numbers of natural scenic points such as old villages and rice fields.
After a short drive, we have finally reached the destination, which is another dream place of mine, Motonosumi Inari Shrine.
The shrine is known for its unique and spectacular view: countless red torii gates stretches on the cliff by the ocean. The view was simply breathtaking. You can actually walk through the torii gates.
For more details about Motonosumi Inari Shrine, please check out the link below 😉
▶ Motonosumi Inari Shrine: Japan's Most Bizarre and Incredible Shrine!
14:00 Akiyoshidai Karst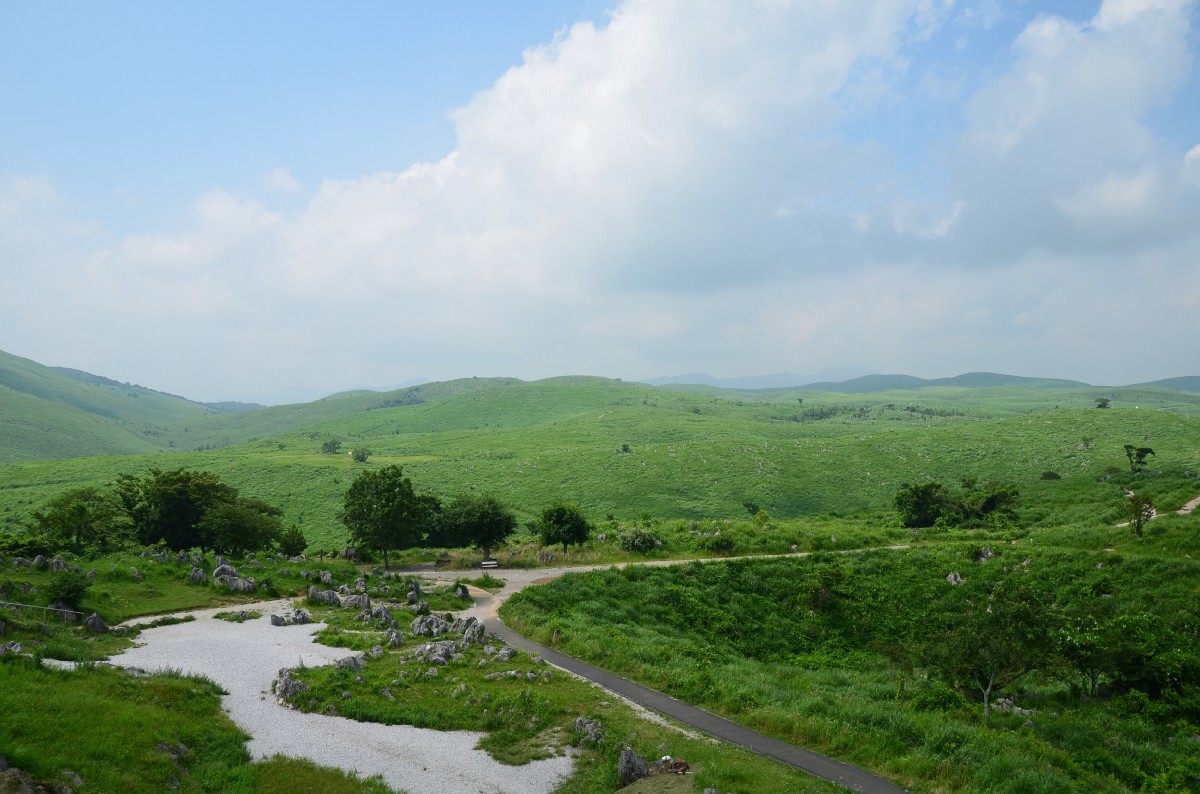 Since we were travelling by car, why not to go through one of the best driving routes in the country! We decided to head to Yamaguchi City via Akiyoshidai Karst which is the biggest karst in Japan located within a national park. The driving route is about 13 km long and offers spectacular views of the karst all the way. There is also a large limestone cave (8.8km long!) within the park which is worth to stop by.
16:00 Yamaguchi City
As we kept driving towards Hiroshima City, we decided to stop by at Yamaguchi City for a short time. One of the reason was to visit Rurikoji Temple, the Buddhist temple with the magnificent five storied pagoda.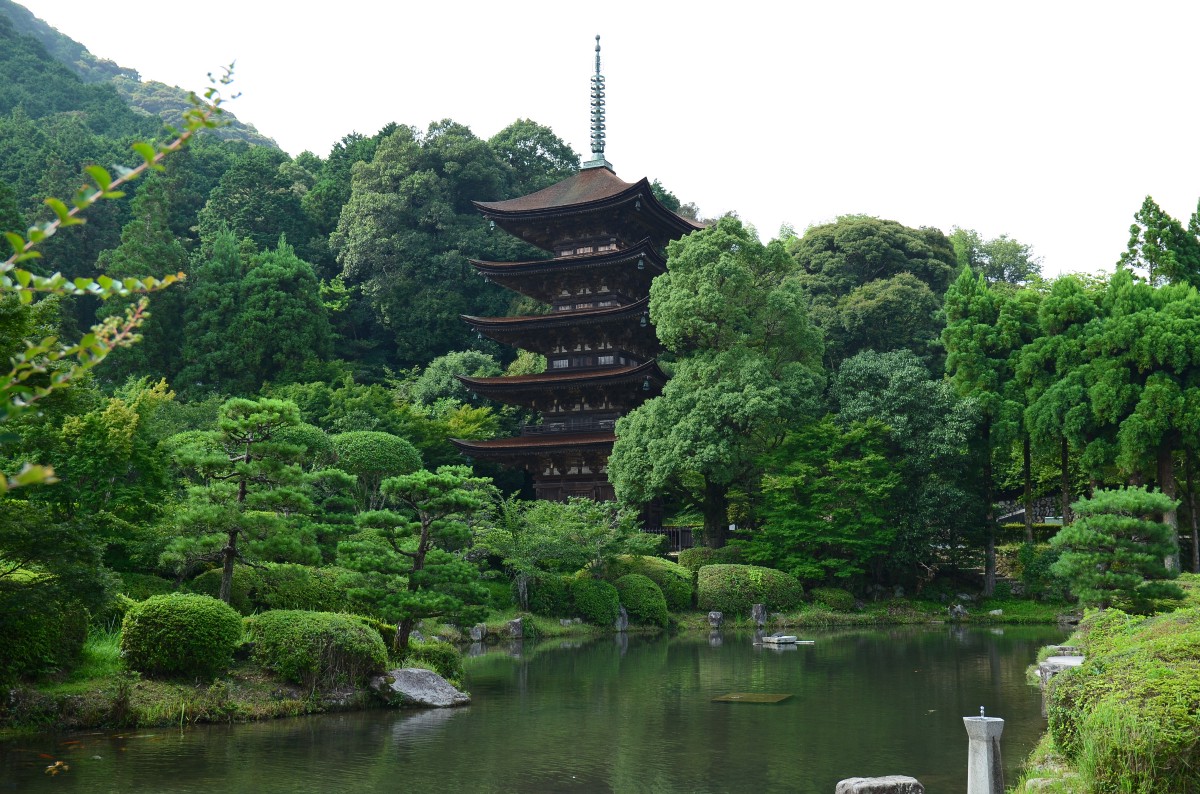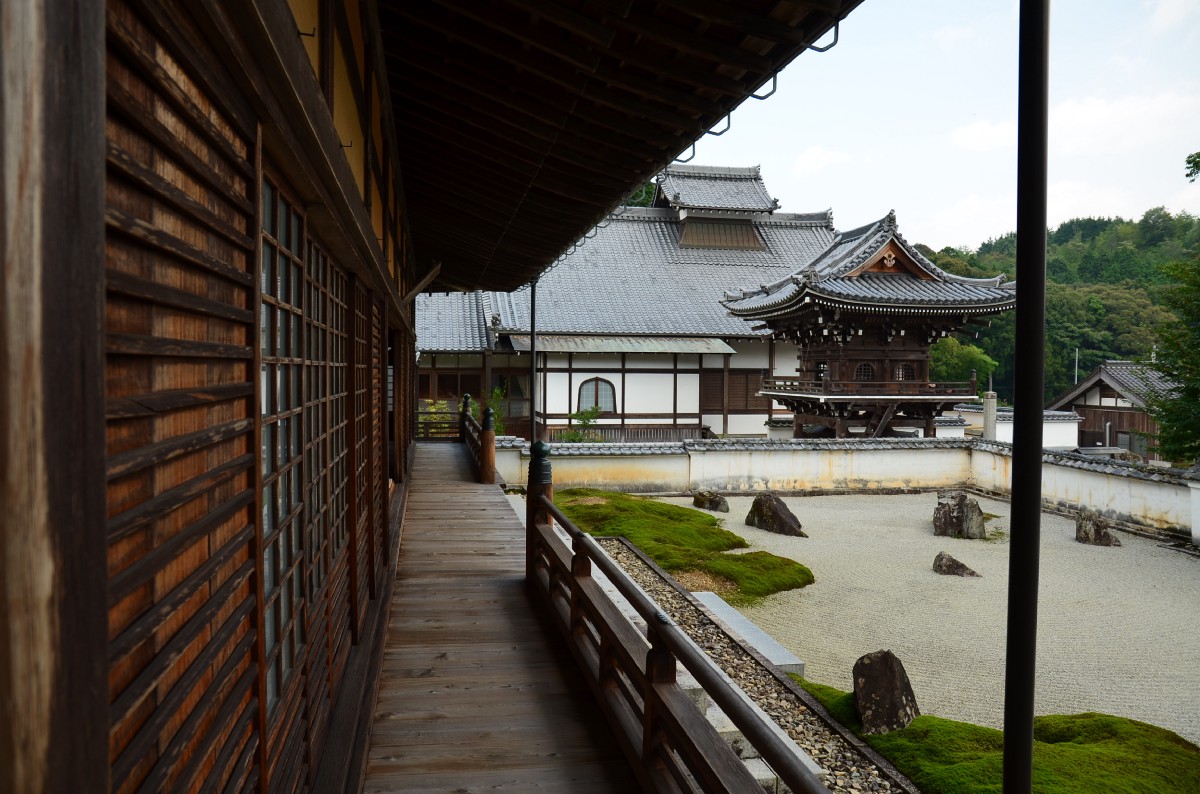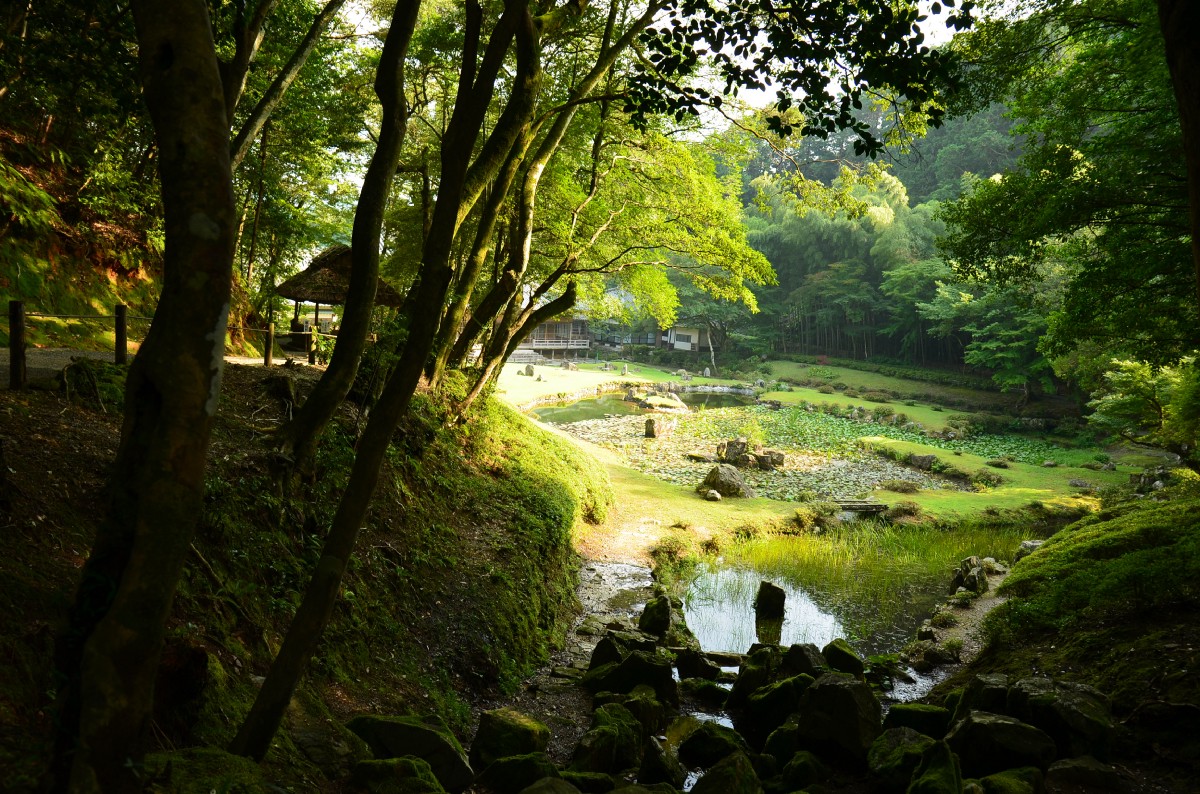 Yamaguchi City is often described as the Kyoto of West as the city is very rich in history. There are numbers of historical monuments, and we decided to visit one more site nearby called Joeiji Temple that has the famous Zen garden.
For more details about Yamaguchi City, please check out the link below 😉
▶ YAMAGUCHI: Discover the Kyoto of West!
20:00 Arrived Hiroshima City
After about 2.5 hours driving, we have finally checked in our hotel in Hiroshima! ANA Crowne Plaza Hiroshima was our choice of accommodation in Hiroshima City. I like Crowne Plaza group cos they offer great value for money 🙂
<< Book ANA Crowne Plaza Hiroshima at the best rate! >>
As we arrived pretty late and were tired after whole day driving, we decided to get some sleep for the last day our trip!
Day 3
10:00 Hiroshima City
The last day of this 3 days trip, we spend exploring Hiroshima City including some of city's highlights and souvenir shopping. We have visited Hiroshima Peace Memorial Park, Hiroshima Castle, the downtown of Hiroshima City, and enjoyed Hiroshima style Okonomiyaki and souvenir shopping!
This was my first time in Hiroshima and I enjoyed it so much. Hiroshima is arguably one of the most attractive cities in Japan and it's very accessible, so I'd highly recommend to visit there if you are travelling Japan!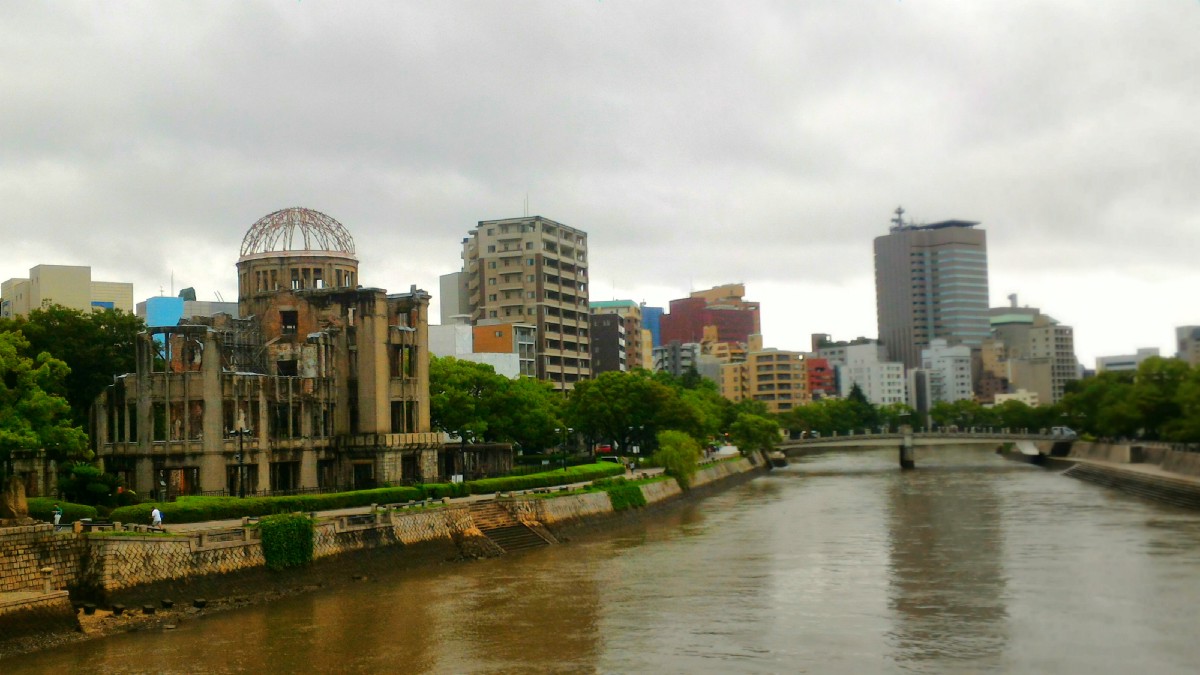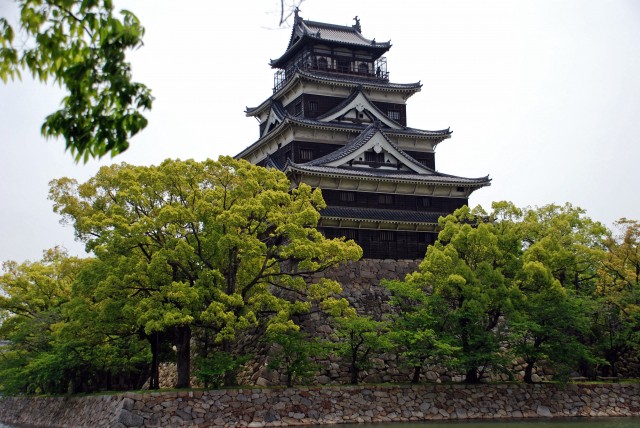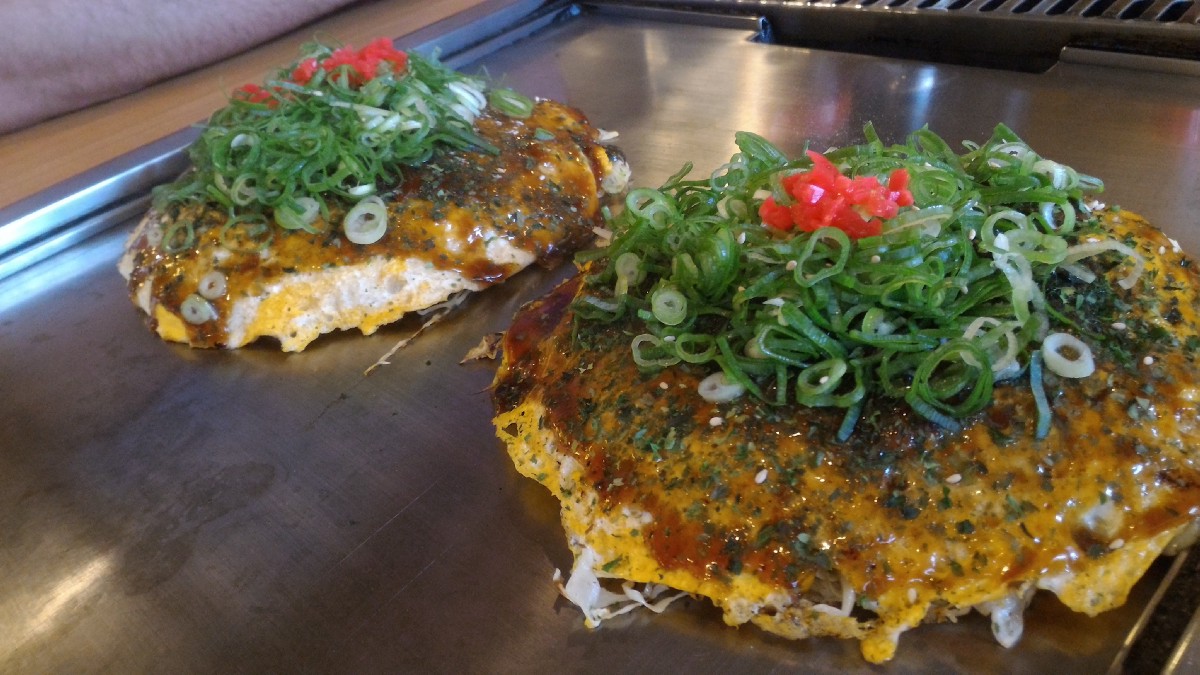 For more details about Hiroshima City, please check out the link below 😉
▶ Top 10 Things to Do in HIROSHIMA
For souvenir shopping, here are best things to buy in Hiroshima!
▶ What to Buy in Hiroshima
17:00 Arrived at Hiroshima Airport
As our flight to Haneda Airport was around 6–7 pm, we left the city after 3pm. After returning the rental car, we decided to have the last supper of this trip before taking a flight.. yes our favourite food during this trip, Hiroshima's glorious Oysters 😉 Hiroshima Airport has several places to dine as well as souvenir shops so you can easily spend 2–3 hours here in case you arrive early!
If you don't what souvenirs to get, buy Momiji Manju (maple-shaped cake filled with sweet red bean paste) which is the most famous souvenir from Hiroshima and it's really delicious 🙂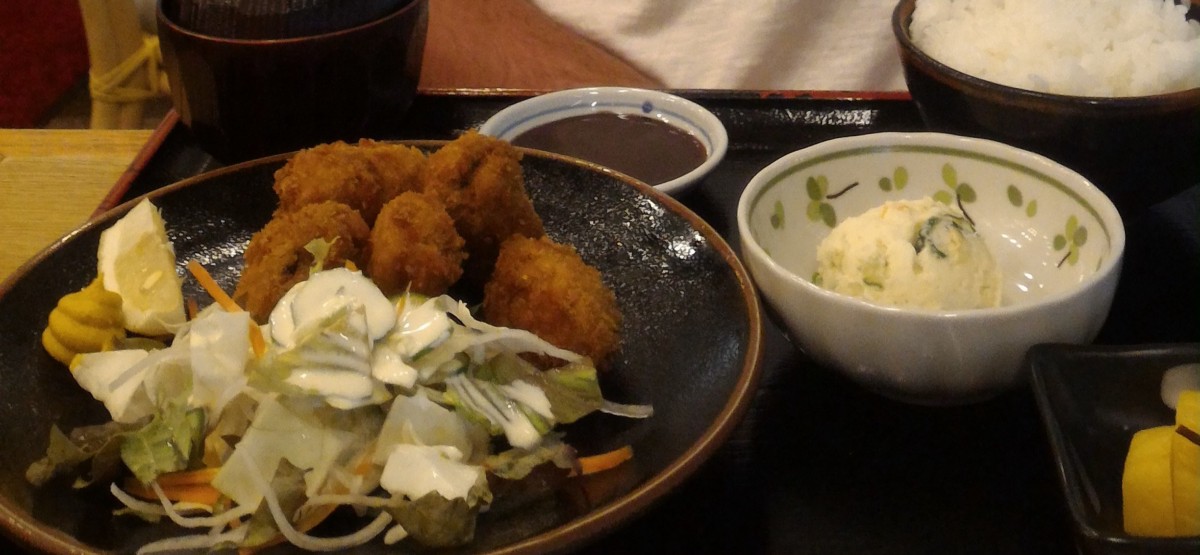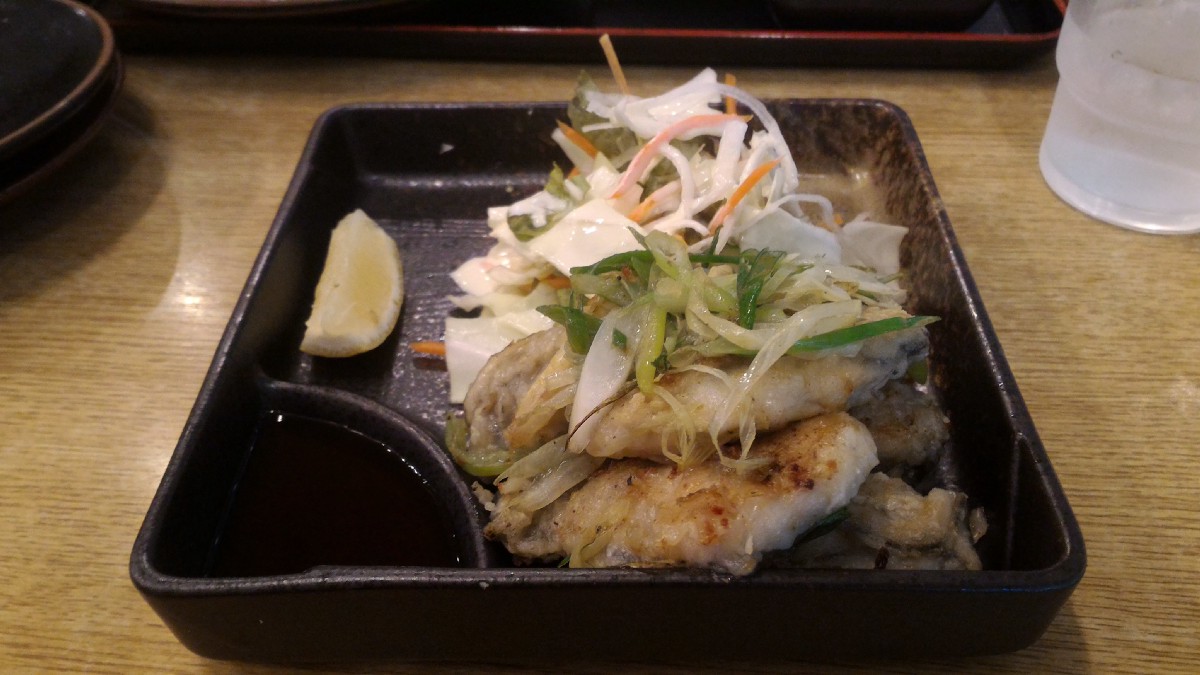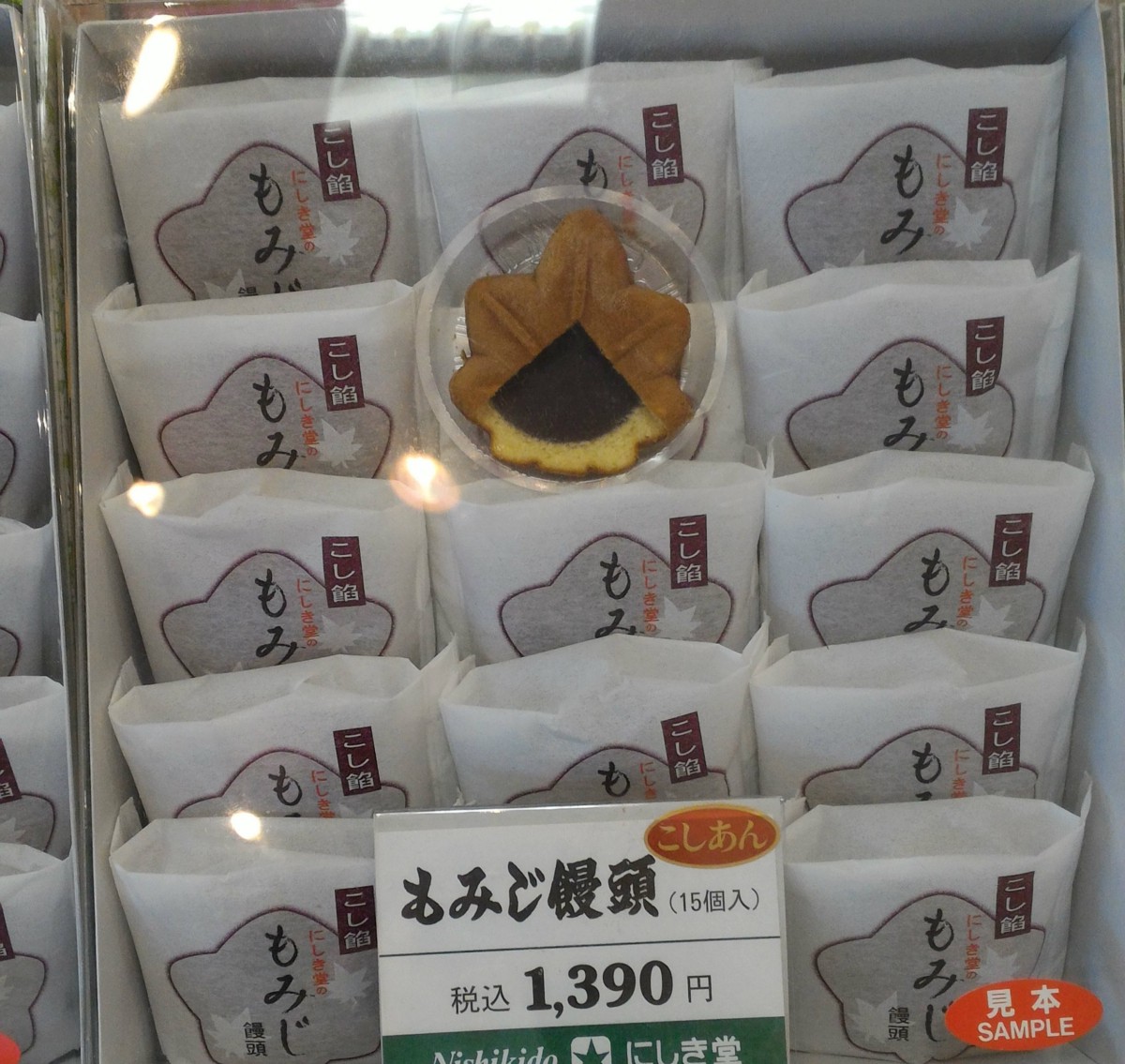 ---
How did you enjoy the review of my 3 days trip in Hiroshima and Yamaguchi prefectures?? Hiroshima is definitely one of the most attractive cities in Japan where every tourist must visit while Yamaguchi is like a hidden gem where a lot of attractive places are not crowded 😉
If you are planning to visit Hiroshima along with your trip to Osaka and Kyoto like many first time visitors do, I highly recommend you to spare 1–2 extra days and visit Yamaguchi prefecture, too. It's much less touristic, but there are many interesting things to see. If you love backpacking or hunting for scenic views for photography, you would surely love travelling there 🙂
As you can see, this 3 days itinerary in Hiroshima and Yamaguchi is little bit tight on schedule as I travelled many spots in such a short period. If you are travelling for 3 days with public transport, I'd suggest to skip the day 2 plan (the west side of Yamaguchi Prefecture) and spend more time on Hiroshima City, Miyajima Island and Iwakuni City, which are all worth exploring!
You can check the itinerary from the link below!
▶ 3 Days Itinerary in HIROSHIMA
---
If you've enjoyed reading my story, I bet you'll like these articles, too!
▽Related Articles▽
▼Editor's Picks▼
---