12 Best Regional Souvenirs in Japan
Best Souvenirs to Buy in Japan by Region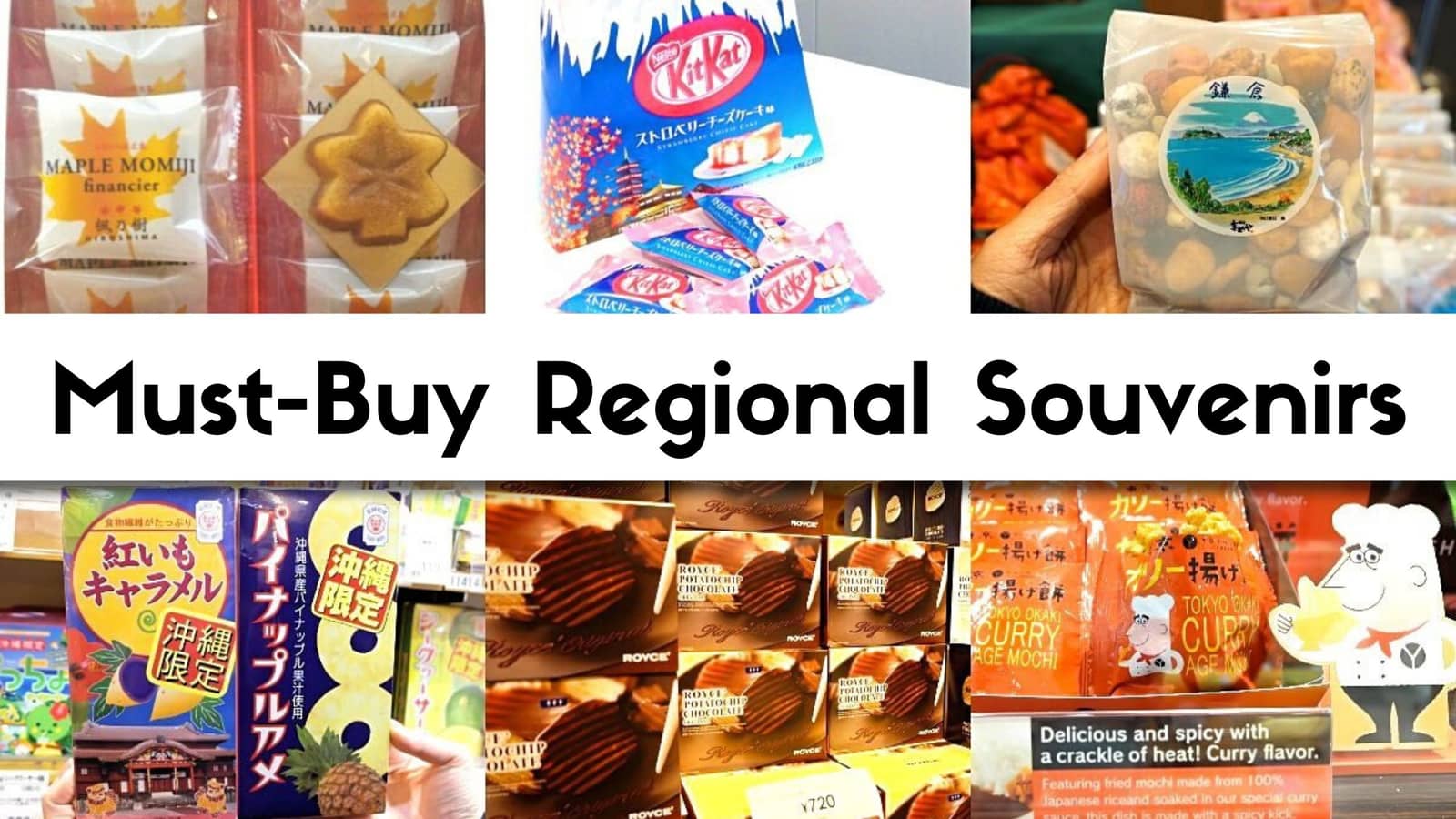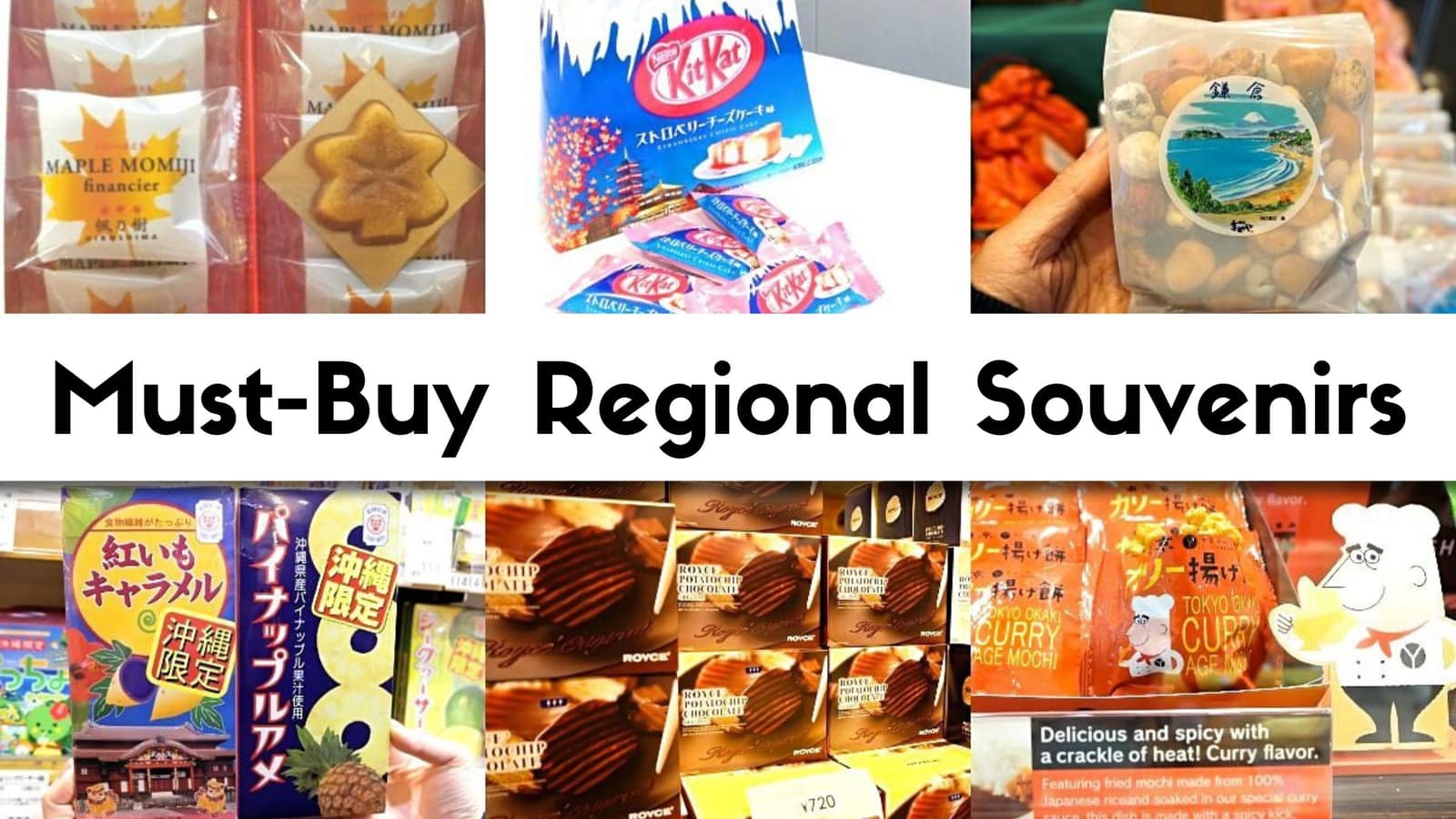 The souvenir industry is simply huge in Japan, and each prefecture takes their pride in presenting their significant regional sweets and snacks, and some of products are really popular souvenirs to buy nationwide.
Let's take a look at the list of 12 most famous and beloved regional souvenirs to buy, which can be founded at every local souvenir shop. How many of them have you tried??
1. Shiroi Koibito (白い恋人) from Hokkaido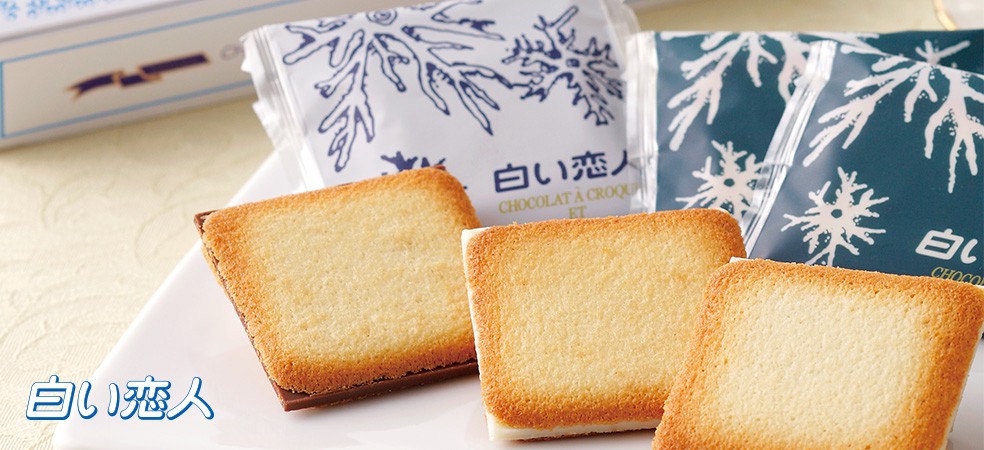 Hokkaido has tons of significant souvenir sweets, which are well known nation wide, but let's give up for this long seller cookies "Shiroi Koibito" (means white lover) which has been loved for over 40 years. The sweets consist of white chocolate sandwiched between langue de chat cookies, and it's simply delightful.
Check more souvenirs from Hokkaido ▶ What to Buy in Hokkaido
2. Hagi no Tsuki (萩の月) from Miyagi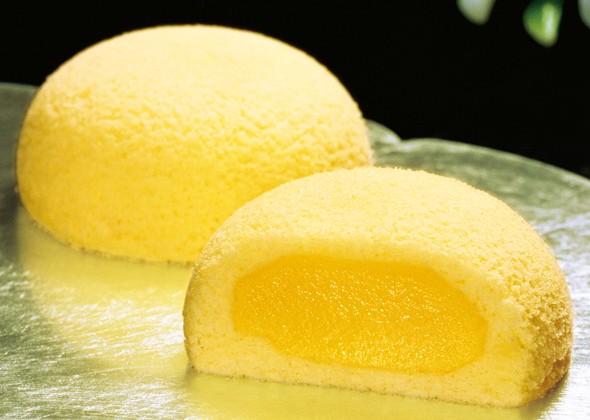 Hagi no Tsuki is a moon shaped soft and fluffy sponge cake filled with rich custard cream. It's produced by Kasho Sanzen, a long-established confectionery in Sendai City and widely sold at souvenir stores in Miyagi Prefecture.
3. Tokyo Banana (東京ばな奈) from Tokyo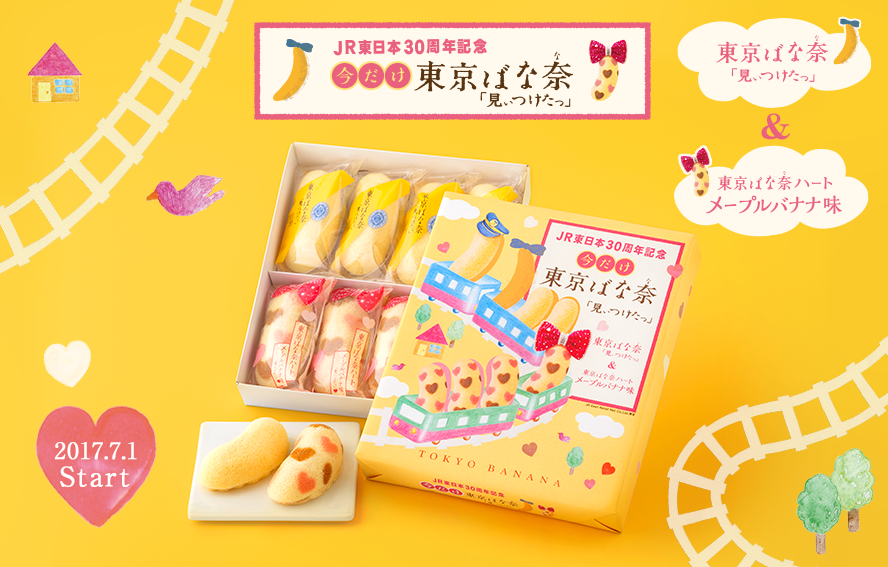 Tokyo Banana might be a new face to the Japanese omiyage industry comparing to other long-seller souvenirs, but it has made a sensational hit in past years. This cute visual and sweet banana flavour catches every girls heart, and made the capital city's best selling souvenir. Besides the banana flavour, Tokyo Banana is now available with many different shapes and flavours.
See the line-up of Tokyo Banana ▶ Tokyo Banana Collection
4. Hato Sabure (鳩サブレ) from Kanagawa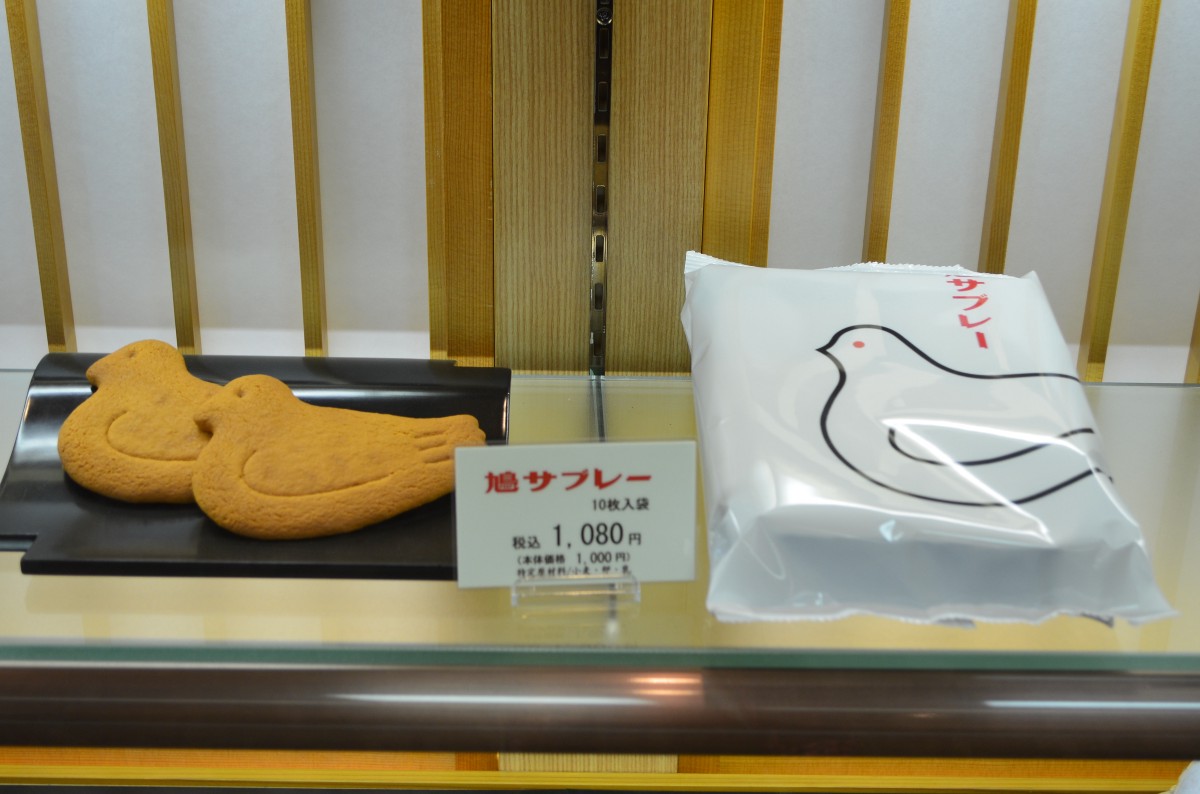 The pigeon shaped sable by the long established confectionery Toshimaya has been beloved for over 100 years! The head store is located in Kamakura City, and it's a popular souvenir among both visitors and locals.
Check more info about Hato Sabure ▶ Toshimaya Hato Sable in Kamakura
5. Unagi Pie (うなぎパイ) from Shizuoka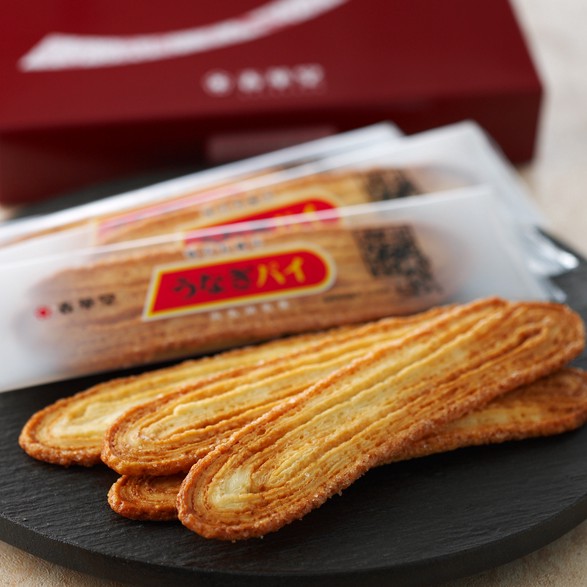 Lake Hamanako in Shizuoka Prefecture is widely known for eel (Unagi) cultivation, and this pie cookie is made with eel powder. Don't worry, despite its name, it does not taste eel at all. It's simply a super delicious sweets!
6. Shingen Mochi (信玄餅) from Yamanashi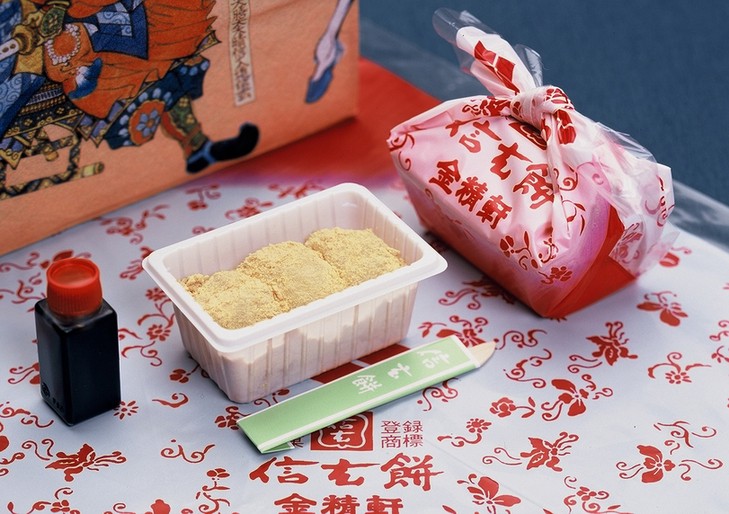 A traditional sweets made with soft rice cakes (mochi) have been apparently eaten for several hundreds years in Yamanashi area. Kinako (soybean flour) coated sweet mochi is served with black honey syrup.
7. Yukari (ゆかり) from Aichi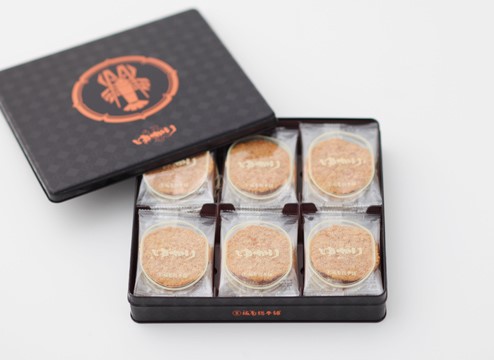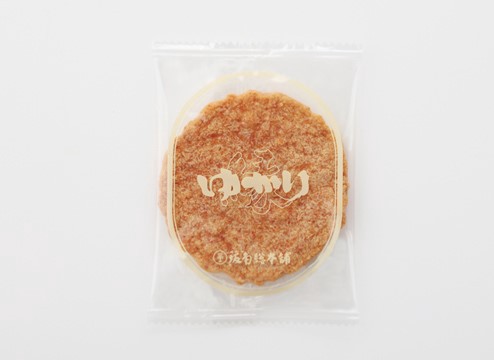 Yukari is shrimp crackers sold by Bankaku, the long established cracker company with over 100 years history. The main ingredient of the crackers is well selected quality shrimp and it has the very aromatic flavour and crispness, which is simply irresistible.
8. Akafuku (赤福) from Mie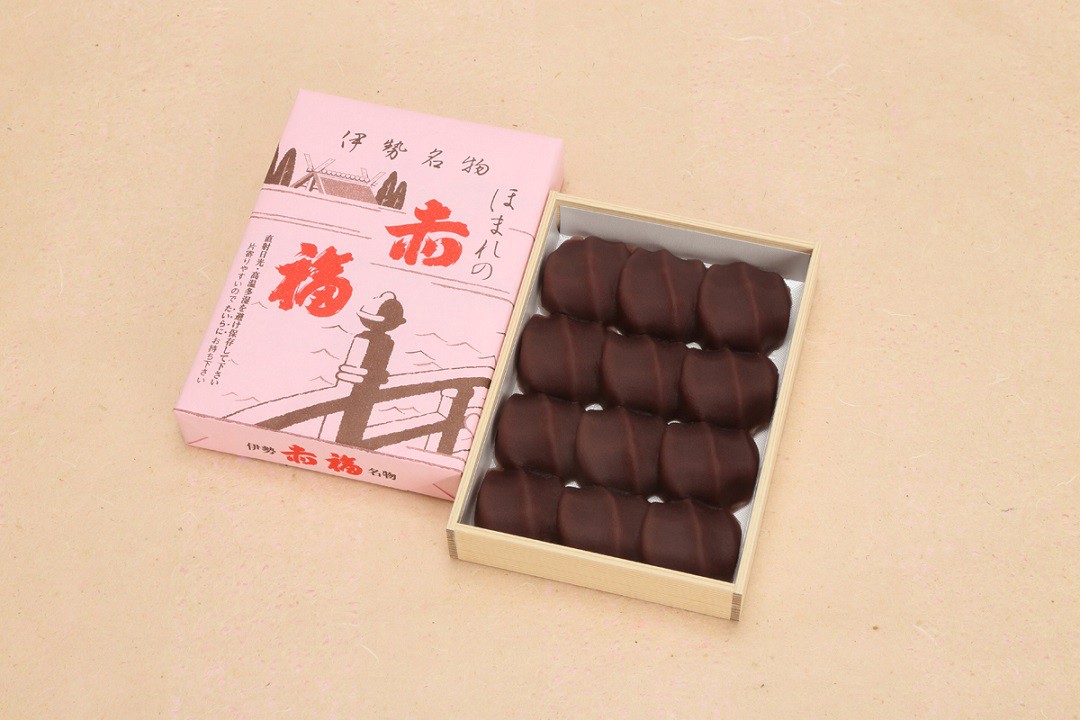 Akafuku is a traditional Japanese sweet, soft rice cake (mochi) is covered with sweet red bean paste. It's very simple but the nation's favourite for many decades.
9. Nama Yatsuhashi (生八つ橋) from Kyoto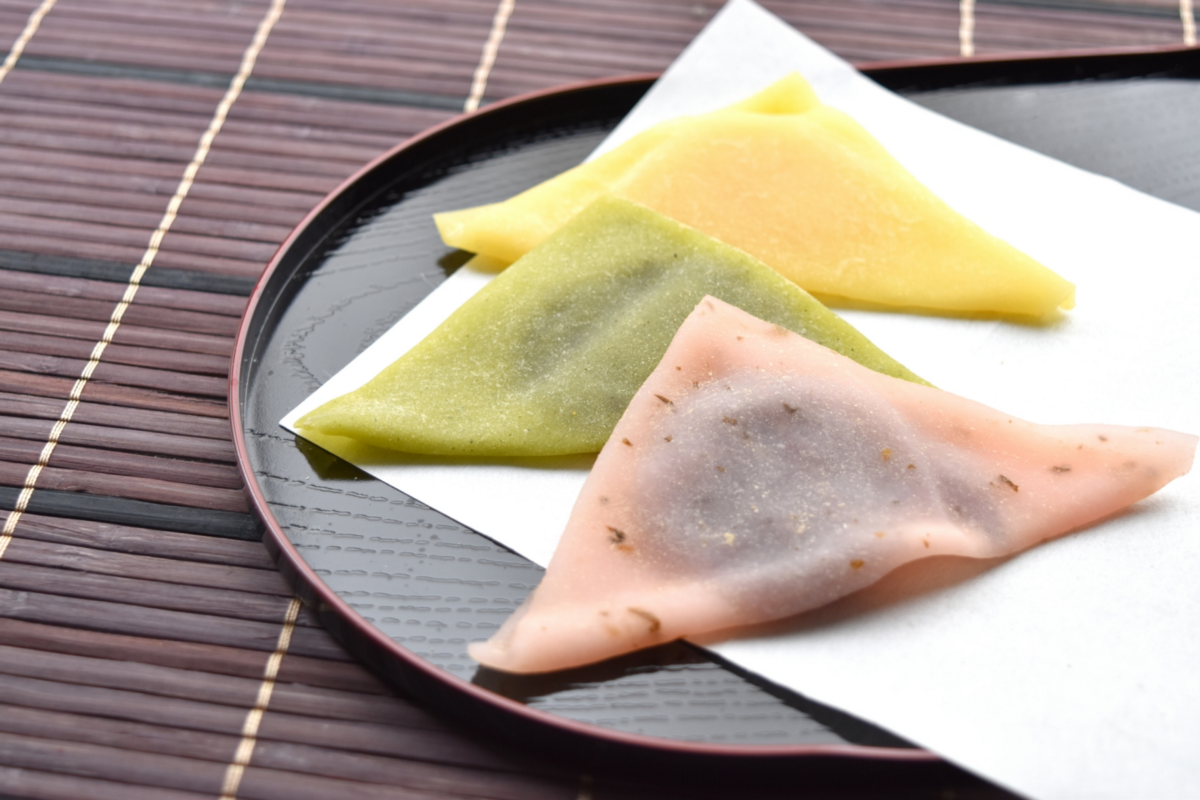 Kyoto is Japan's biggest touristic city and various souvenir products are sold, but nothing compete Yatsuhashi which are sold at pretty much every corner. Sweet and soft rice cake filled with red bean paste is available in many different flavours.
Check more sweets souvenirs from Kyoto ▶ Best Sweets from Kyoto
10. Mamiji Manju (もみじ饅頭) from Hiroshima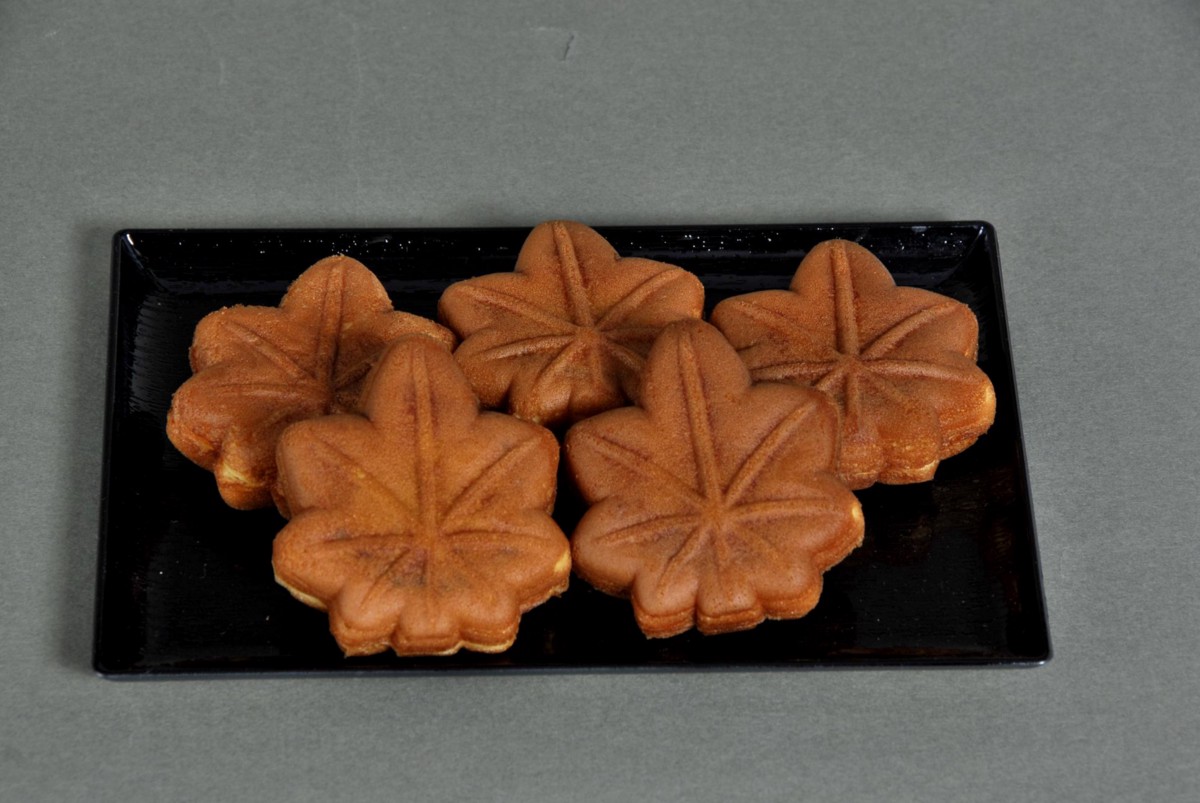 Momiji Manju is one of most recognisable souvenirs in the country. The cute maple shaped cake filled with red bean paste can be found every souvenir stores in Hiroshima Prefecture.
11. Menbei (めんべい) from Fukuoka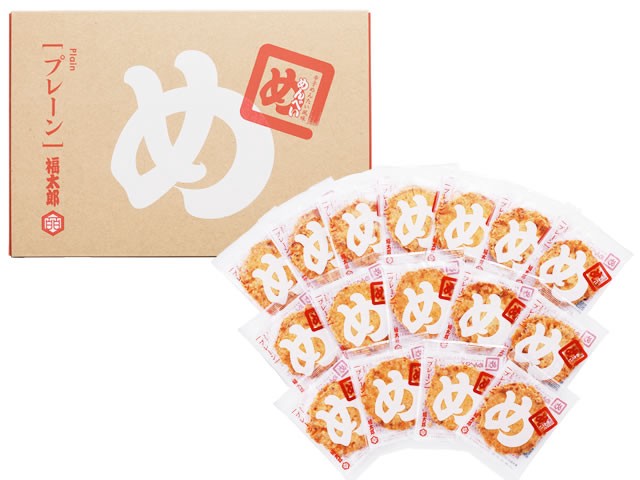 Fukuoka is one of most gourmet cities in the country and attracts visitors by delicious local food. Cod roe (mentaiko) is one of their specialties, and Fukutaro's cod roe crackers are so addictive.
12. Beniimo Tart (紅芋タルト) from Okinawa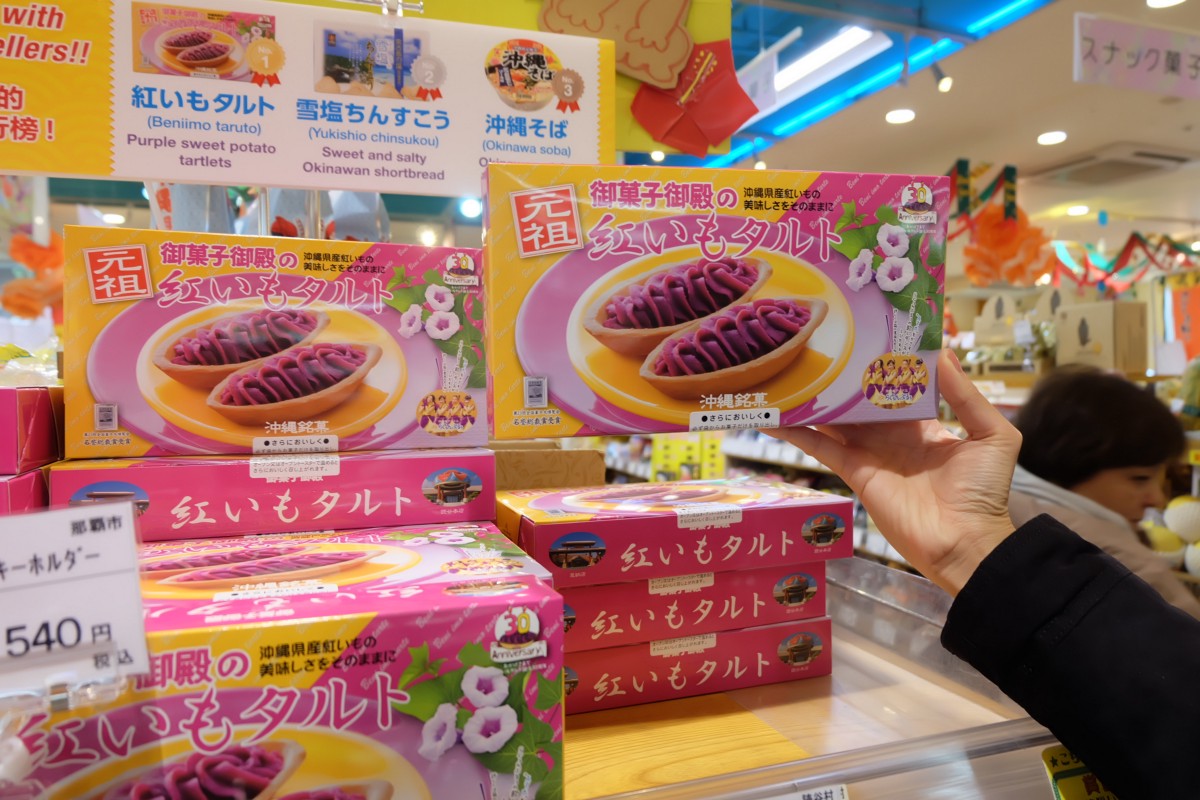 While Okinawa's most traditional sweets are Chinsukou (Okinawan Shortbread), Beniimo (purple sweet potato) Tarts are definitely now everyone's favourite! It's sold by various sellers, but the original one is produced by Okashigoten, a confectionery founded in 1962.
For more info about souvenirs from popular cities in Japan, please check listed links below!
Hokkaido: 10 Must-Buy Souvenir Sweets in Hokkaido
Tokyo: 10 Must-Buy Souvenirs in Tokyo
Kamakura: 10 Must-Buy Souvenirs from Kamakura
Kyoto: 10 Must-Buy Souvenirs in Kyoto
Osaka: 10 Must-Buy Souvenirs in Osaka
Hiroshima: 8 Must-Buy Souvenirs in Hiroshima
Okinawa: 10 Must-Buy Souvenirs in Okinawa
▽ Related Articles ▽
▼ Editor's Picks ▼
---