Best of Beauty Vol.1: Award Winning Japanese Cosmetics
"Hall of Fame" Japanese cosmetics products on the @cosme Best Cosmetics Awards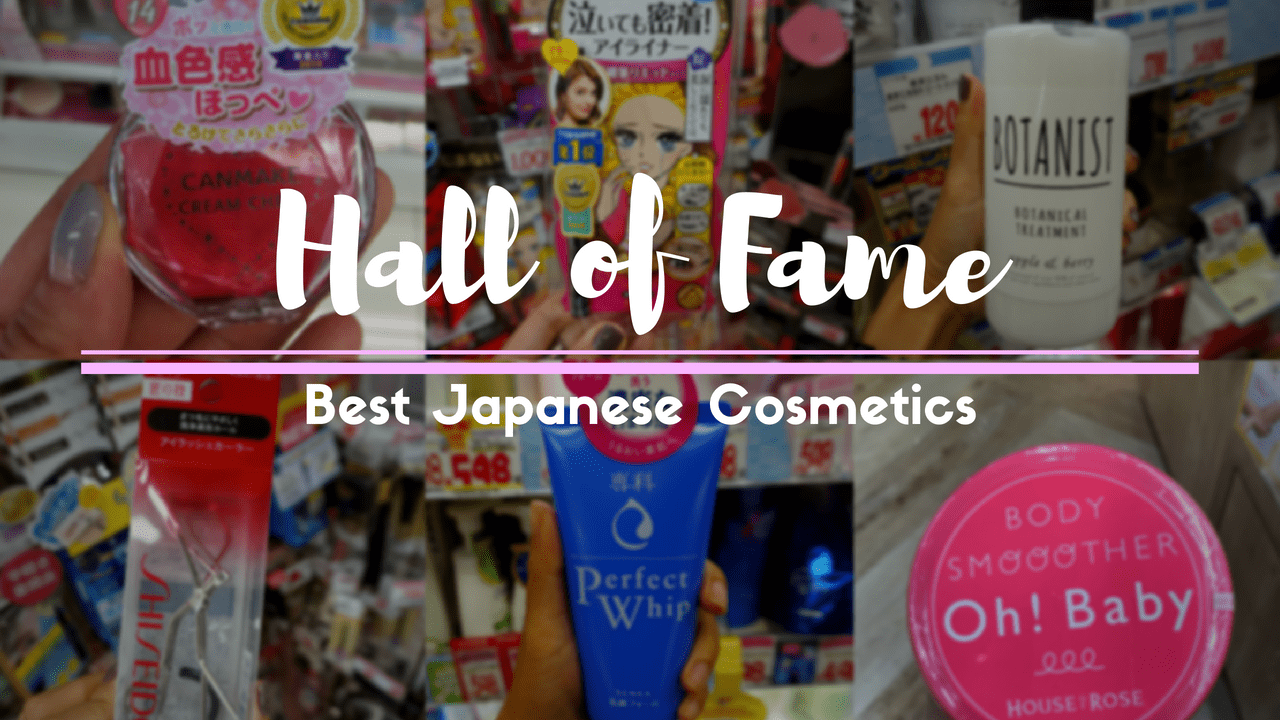 Numbers of Japanese cosmetic products are highly regarded not only in Japan, but also in abroad because of the quality, safeness, precision and the huge production rage. Some of popular brands such as SHISEIDO, SK-Ⅱ, KOSE,etc are recognisable worldwide today. Cosmetics are now one of most popular items to purchase among foreign visitors (especially female) in Japan.
Another strong reason why Japanese cosmetics are popular is that many of products are sold at very very affordable price for the value. It's not difficult to find great quality skincare and make-up products at general drugstores in Japan, sometimes at great bargain prices.
Every season, numbers of Japanese cosmetic brands attract us by releasing new beauty products as well as classic products which are sold for a long time. But don't you wonder which products are the best? or what Japanese girls use? out of millions of them on market. If you agree, I highly recommend you to check out the website called @cosme.
What is @Cosme?
@cosme is the most popular and influential online beauty community in Japan. On the website, viewers can check latest information of new products, best selling items, monthly ranking, and comment on products' page and exchange their reviews.
The biggest event of the year on @cosme is "THE BEST COSMETICS AWARDS" which reveals rankings of beauty products in each category based on readers' reviews every year. Once products received an award, the sales goes magically high since @cosme is very powerful and influential website for all kinds of beauty products in Japan. You can probably find many products honorably displayed with @cosme stickers on at shops. Along with "THE BEST COSMETICS AWARDS", they also reveal " Hall of Fame" products.
Although the website is operated only by Japanese, these awards are officially translated to English, Chinese and Korean (http://us.cosme.net/bestcosmeRankings)
What is the Hall of Fame cosmetics ??
Some of beauty products are beloved for many years and has ranked several times at Best Cosmetic Award. Instead of being awarded for multiple times, they are listed on the Hall of Fame and considered as all-time best products. Each year, several products join this honored list. This award is based on reviews by users who have actually used products, so it's the most trust worthy data for cosmetic products in Japan.
If you are looking for reliable beauty products in Japan, you should definitely look at these Hall of Fame awarded products. Today, I'm going to introduce most recommended 12 products on the "Hall of Fame" list by @cosme.
1. Excel Powder&Pencil Eyebrow EX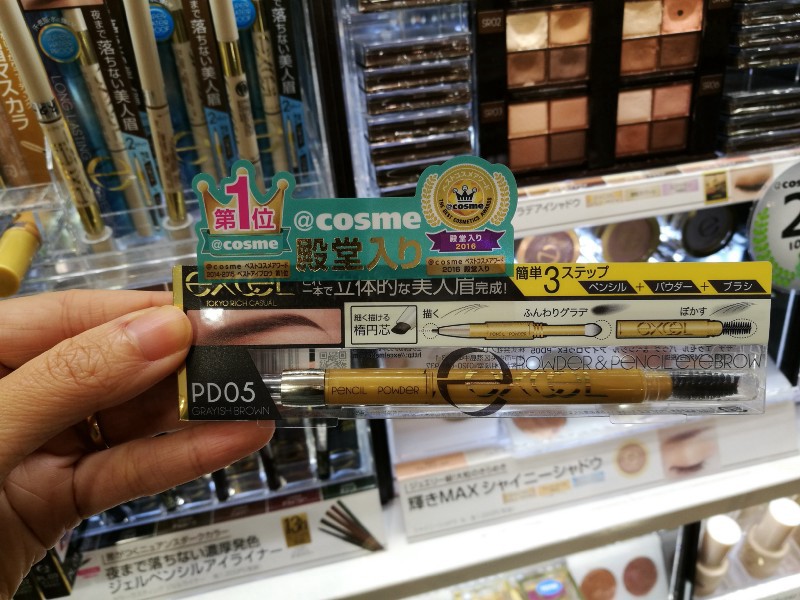 Excel is a popular Japanese make-up brand, offering inexpensive products which give edgy and trendy looks. Excel Powder&Pencil Eyebrow EX (エクセル パウダー&ペンシル アイブロウEX) is a 3-in-1 eyebrow make-up tool which comes with a pencil, powder and brush. It's easy to draw, shape and shade to create natural looking eyebrows on your face.
Available in 8 different colours so you may likely find the one perfectly suitable to your hair and skin colour.
Price: 1,566 yen (TAX included)
▶ Check the Price-Excel Powder & Pencil Eyebrow EX
2. SHISEIDO Spots Cover Foundation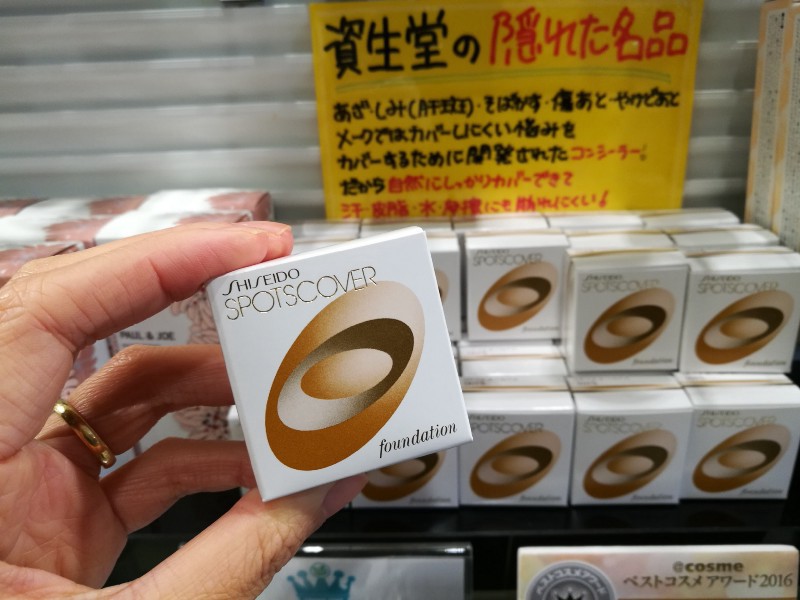 SHISEIDO is the most famous Japanese cosmetic brand, and has created numbers of useful, beloved beauty products until today. SHISEIDO Spots Cover Foundation (資生堂 スポッツカバー ファウンデイション) is one of them, the cream type foundation with great full coverage which can cover skin spots, freckles, scratches.. most kinds of marks on your skin.
The product has been sold for nearly 40 years, and it's been also used often by professional make-up artists. And its price is surprisingly cheap for the quality. Since it's full coverage foundation, it's recommended to use deep cleansing oil to remove at the end of the day.
Price: 1,296 yen (TAX included)
▶ Shop Now!- Shiseido Spots Cover Foundation
3. CANMAKE Cream Cheek
CANMAKE offers an amazing range of affordable make-up products, trendy and colouful which are especially popular among teenagers. CANMAKE Cream Cheek (キャンメイク クリームチーク) is a creamy gel type cheek blush, absolutely great value for the money as it's considered as one of best drugstore cosmetics in Japan. Although the cream has thick and moist texture, it creates a smooth and sheer look when you apply on your skin.
My tip is to apply face powder on top for longer lasting. It's available in 8 different colours and can also be used on your lips to tone up.
Price: 626 yen (Tax included)
▶ International Shipping Available-CANMAKE Cream Cheek
4. Biore UV Aqua Rich Watery Essence SPF 50+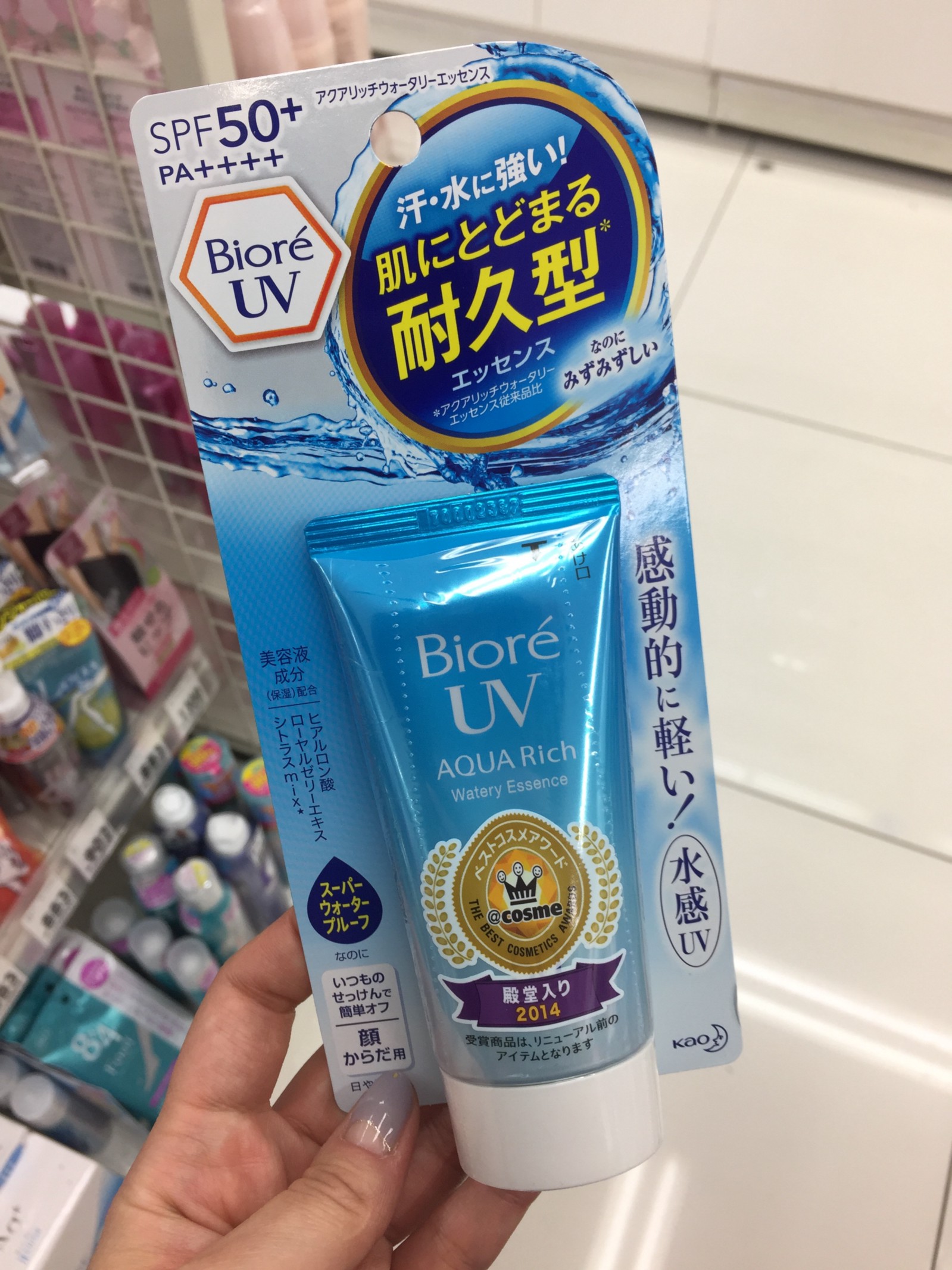 Sunscreen is one of most popular drugstore items in Japan. Biore UV Aqua Rich Watery Essence SPF 50+ (ビオレ さらさらUV アクアリッチ ウォータリーエッセンス SPF50+) is a best selling Japanese sunscreen with great value for money. While high SPF protect your skin from the strong sun's ultraviolet rays, it also prevent from marks and dark spots.
It's super waterproof and resistible for sweat and water, perfectly suitable for outdoor use, yet very easy to remove with general body wash or soap. It has light and watery texture, and is very easy to apply without greasy feeling, but keeps your skin moist.
Price: 626 yen (TAX included)
▶ Buy Now!-Biore UV Aqua Rich Watery Essence
5. SOFINA Primavista Long Keep Base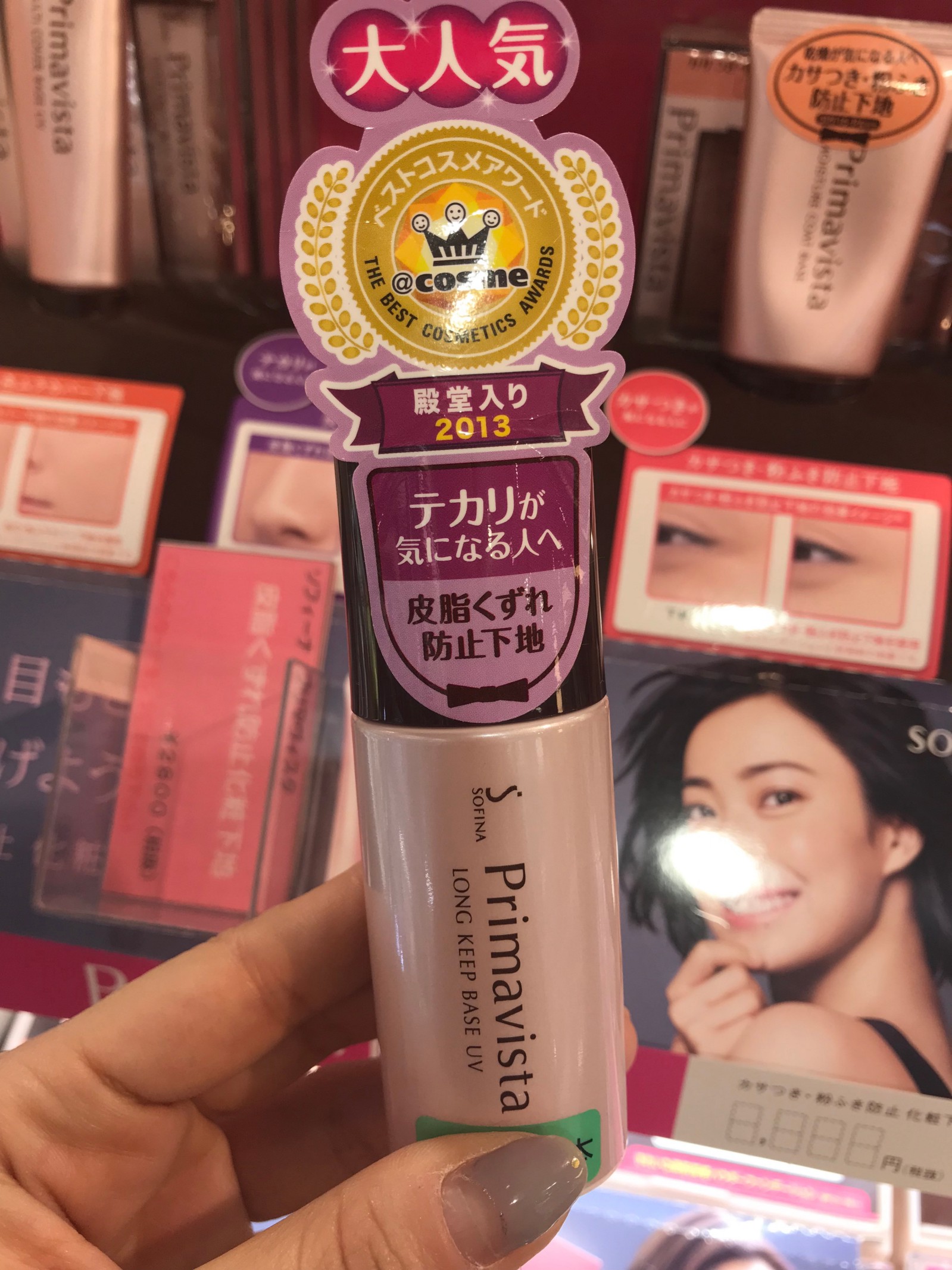 SOFINA Primavista Long Keep Base (ソフィーナ プリマヴィスタ 皮脂くずれ防止化粧下地) is a make-up base/primer which is very effective for oily skin or in humid climate during summer to keep your skin non-shiny and flawless. It's sweat proof and has with UV protection.
Gently apply with small amount and spread lightly on your skin , and it gives a nice glow base and prevent from shiny or greasy look for all day. Although it's smooth and powdery texture, also gives very good moisturizing effect.
Price: 25ml 3,024 yen (TAX included)
▶ Check the Price-SOFINA Primavista Long Keep Base
6. MUJI Jojoba Oil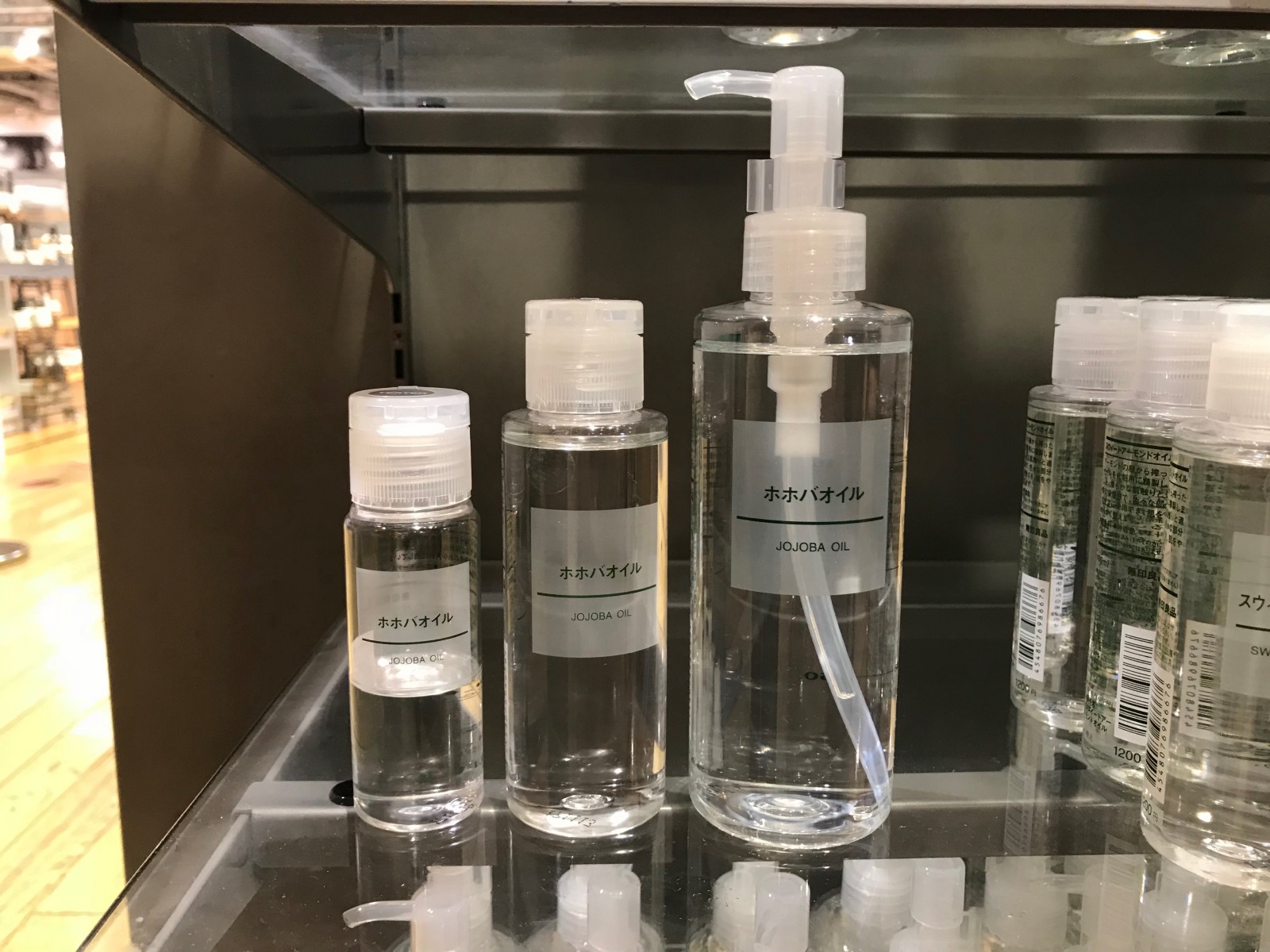 MUJI is a popular Japanese retail company which also has stores in abroad. Muji offers a huge range of products including furniture, home goods, clothes, food, cosmetics, etc. Muji Jojoba Oil (無印良品 ホホバオイル) is made with squeezed jojoba seeds purified for cosmetic use.
Unlike other oil products, its texture is pleasingly light and smooth, and it can be used in multiple purpose for body, hair and face to moisturize skin, protect scalp, or for massage. It's most effective to use after bath when skin is soft. It's a great product for almighty use in daily.
Price: 50ml 900 yen/ 100ml 1,600 yen/200ml 2,500 yen (TAX included)
7. DHC Lip Cream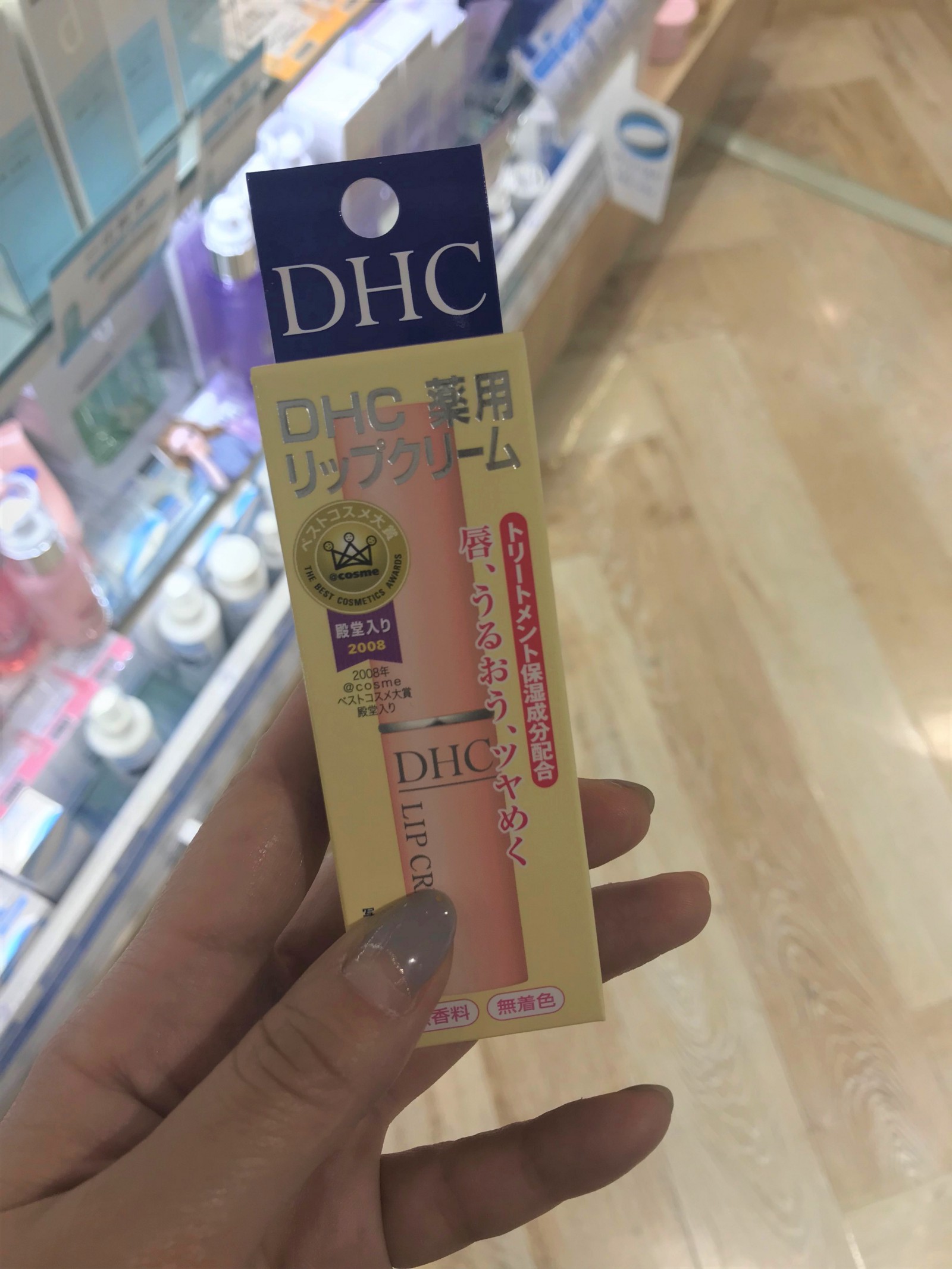 DHC Lip Cream (DHC 薬用リップクリーム) is a long selling lip cream by the trust worthy beauty company, DHC. The balm contains high treatment ingredients including virgin olive oil, which helps to heal chapped lips gently.
As well as daily care use, it can be applied on top of lipsticks make-up since it's colourless. It keeps lips smooth and moist, especially effective in dry and cold weather.
Price: 735 yen (TAX included)
8. SHISEIDO Eyelash Curler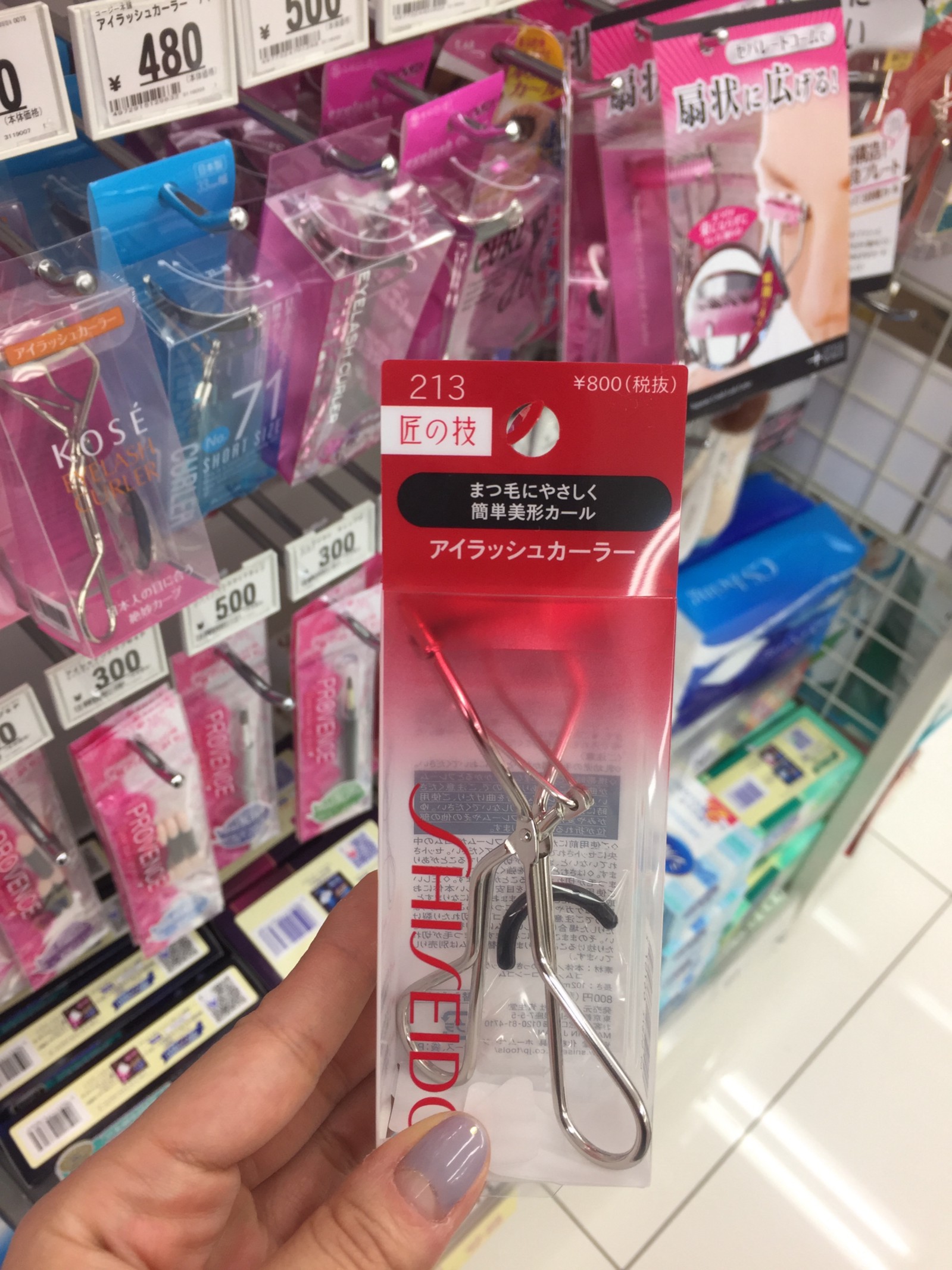 SHISEIDO Eyelash Curler (資生堂 アイラッシュカーラー) is another long loved best-selling product by the beauty empire, SHIDEIDO. It works amazingly to lift up eyelashes, grabbing every eyelash without pinching eyelids and keeps the shape all day long. It can greatly fit to most shapes of eyes.
It costs only 800 yen and can last almost for a life time. The rubber pad is replaceable which is sold at 100 yen (+TAX) for 2 pc.
Price: 864 yen (TAX included)
▶ International Shipping Available Here-Shiseido Eyelash Curler
9. DAISO Reusable Silicone Mask Cover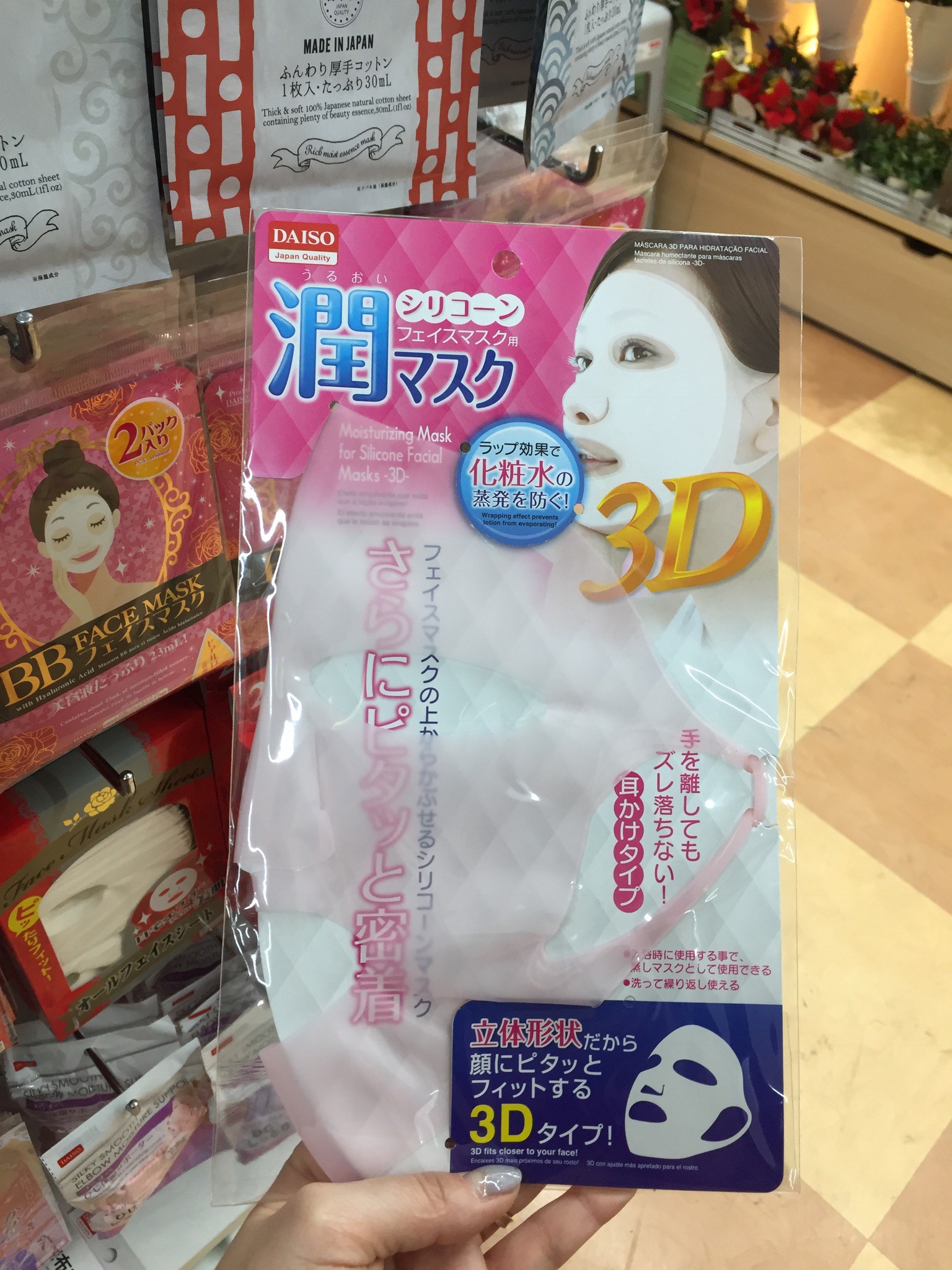 DAISO is a popular 100 yen store in Japan, and sometimes you can find surprisingly good products there. DAISO Reusable Silicone Mask Cover (ザ・ダイソー シリコーン 潤マスク フェイスマスク用) is one of most amazing innovations by DAISO. It's a mask to use on top of sheet masks. It covers a sheet mask and a face to prevent from slipping off and evaporating of beauty ingredients. It works also as a face-steaming mask and help to enhance moisturize effect.
Because it can hold the mask on your face, so you don't need to stay still while using a sheet mask. Even though it costs only 100 yen, the mask is reusable!
Price: 108 (TAX included)
10. CANMAKE Quick Lash Curler
CANMAKE Quick Lash Curler (キャンメイク クイックラッシュカーラー) is a top coat for mascara, available in two colours (clear and black). Use after applying mascara, and it gives glossy look and great effect to hold curl. It also can be used as a base coat for mascara to apply smoother. It contains several beauty ingredients which treat your eyelash while it's on. Just make sure to use proper make-up remover since it makes mascara longer wearing.
Price: 734 yen (TAX included)
▶ Buy Now!-CANMAKE Quick Lash Curler
11. SHISEIDO Fino Premium Touch Hair Mask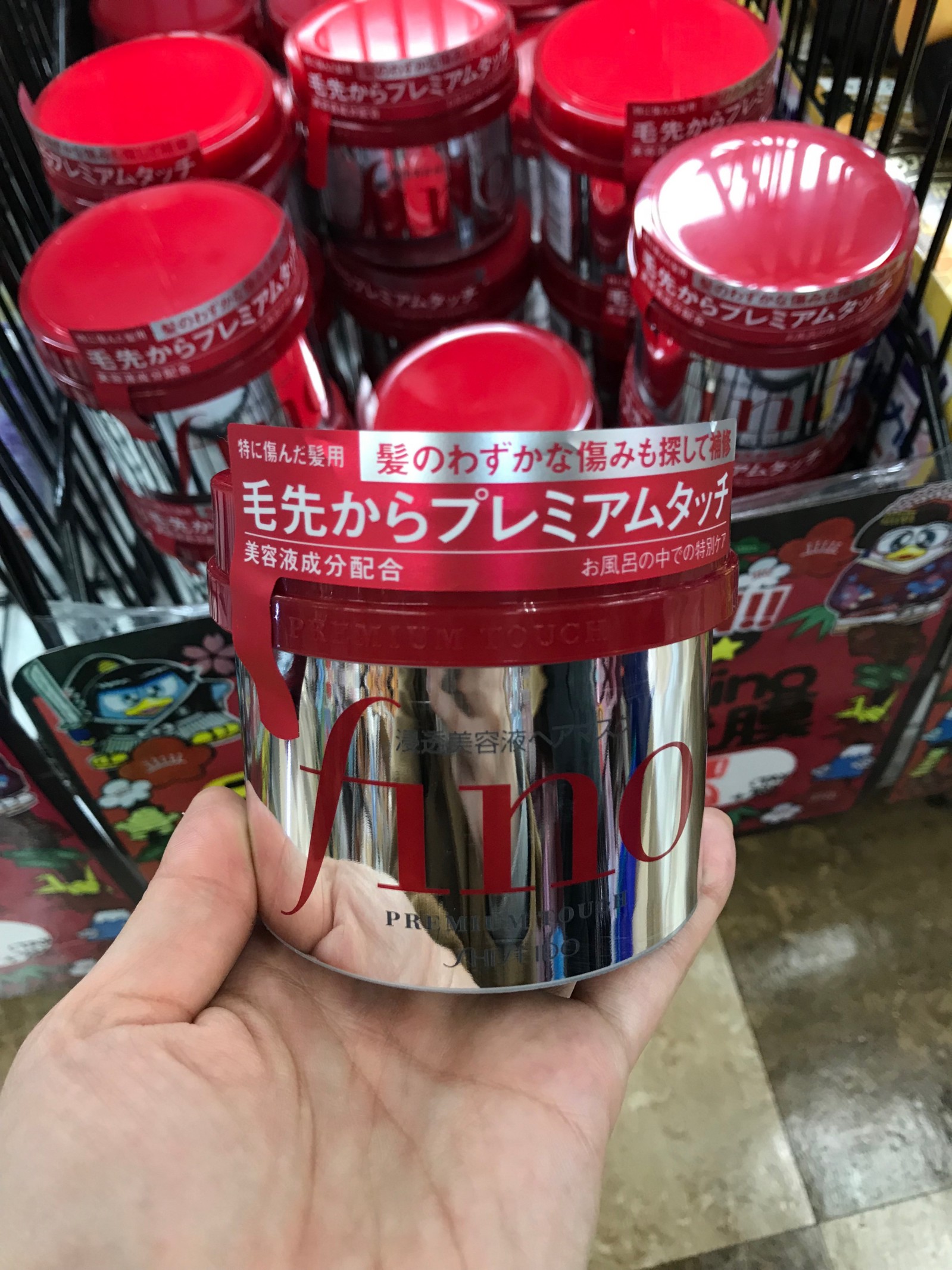 SHISEIDO Fino Premium Touch Hair Mask (フィーノ プレミアムタッチ 浸透美容液ヘアマスク) is a wash off hair mask which leaves a great effect particularly damaged hair and the perfect choice for home hair care. Apply on wet hair after shampoo.
The thick texture mask boosts the fine ingredients to penetrate, and helps nourishing and moisturizing hair to look sleek and shiny. Can be found at most of drugstores in Japan.
Price: 230g 1,058 yen (TAX included)
▶ Check the Price- Shiseido Fino Premium Touch Hair Mask
12. KAO Curel Intensive Moisture Cream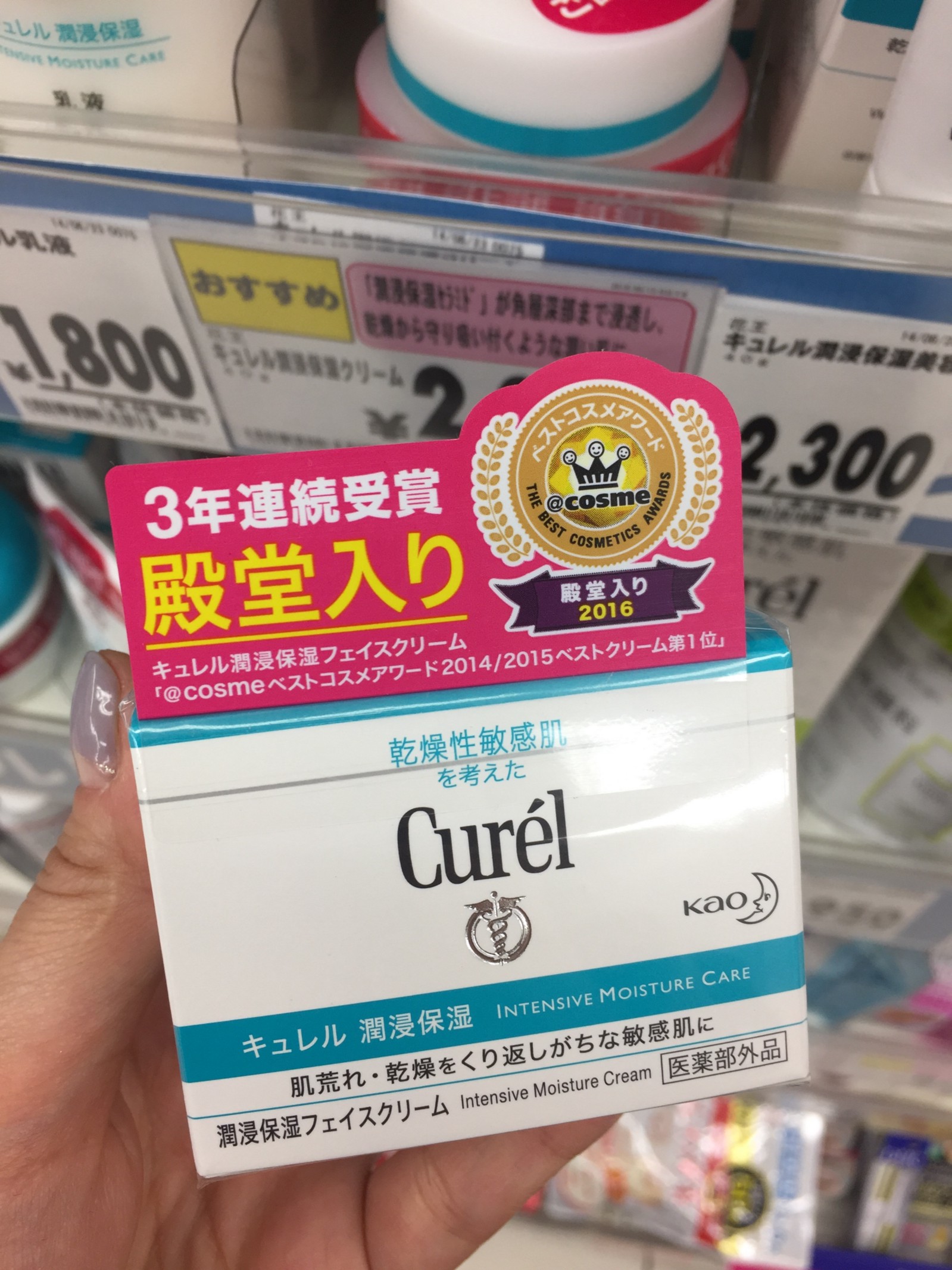 KAO Curel Intensive Moisture Cream (花王 キュレル 潤浸保湿フェイスクリーム) is an excellent face cream for dry and sensitive skin, providing highly effective solutions to improve skin condition and it's alcohol free. It keeps skin moisture yet the texture is very light and smooth.
Apply after face lotion, or use as a make-up base before applying foundation. It's recommended to use all year round.
Price: 2,484 yen (TAX included)
▶ Shop Now!-KAO Curel Intensive Moisture Cream
How did you enjoy the list of "Hall of Fame" cosmetics on @cosme?? Most of products can be easily found at drugstores in Japan with surprisingly inexpensive price. They are definitely best beauty products for value proven by Japanese cosmetic users.
Also, @cosume actually has physical stores at several locations in Japan, offering the products which are recommended on their website. If you are looking for awarded Japanese beauty products, it would be the best place to shop! Shop list: http://cosmestore.net/shop/ (Japanese)
You can also purchase the listed cosmetics products from abroad! Check an online store Kokoro offering a wide range of Japanese beauty products with worldwide shipping. Visit their website (Kokoro: http://bit.ly/32HfNbi) to check more Japanese cosmetics products! Free shipping is available when you spend over 40 USD 🙂
Wondering which beauty products were chosen as the best cosmetics in Japan recently?? Check out the latest ranking of THE BEST COSMETICS AWARDS by @cosme!
▼THE LATEST BEST COSMETICS AWARDS 2021 Mid-Year▼
▽ THE BEST COSMETICS AWARDS 2020 Year-End ▽
If you are into Japanese makeup and skincare products, you may wanna check out my other articles listed below, as I have previously introduced several recommended Japanese beauty products! Make sure to save these links and don't forget to shop them when you visit drugstores in Japan!
▽Related Articles▽
▼Editor's Picks▼
<<Special Offer Exclusively Available for My Readers>>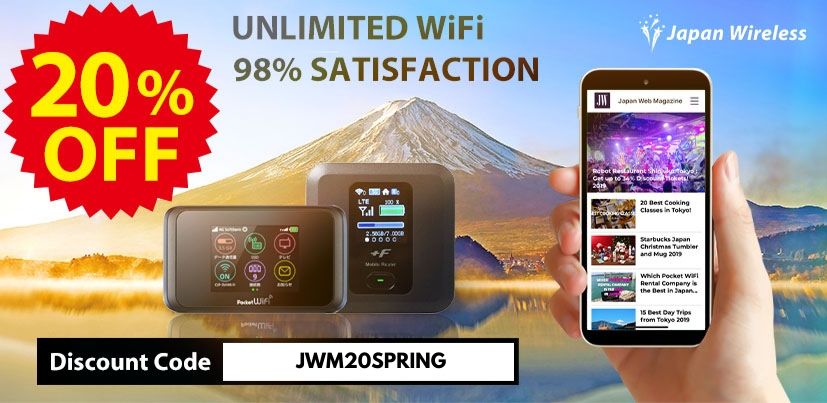 Place your order HERE with a special price!!
---