Best of Beauty Vol.2: Award Winning Japanese Cosmetics
"Hall of Fame" Japanese cosmetic products by @cosme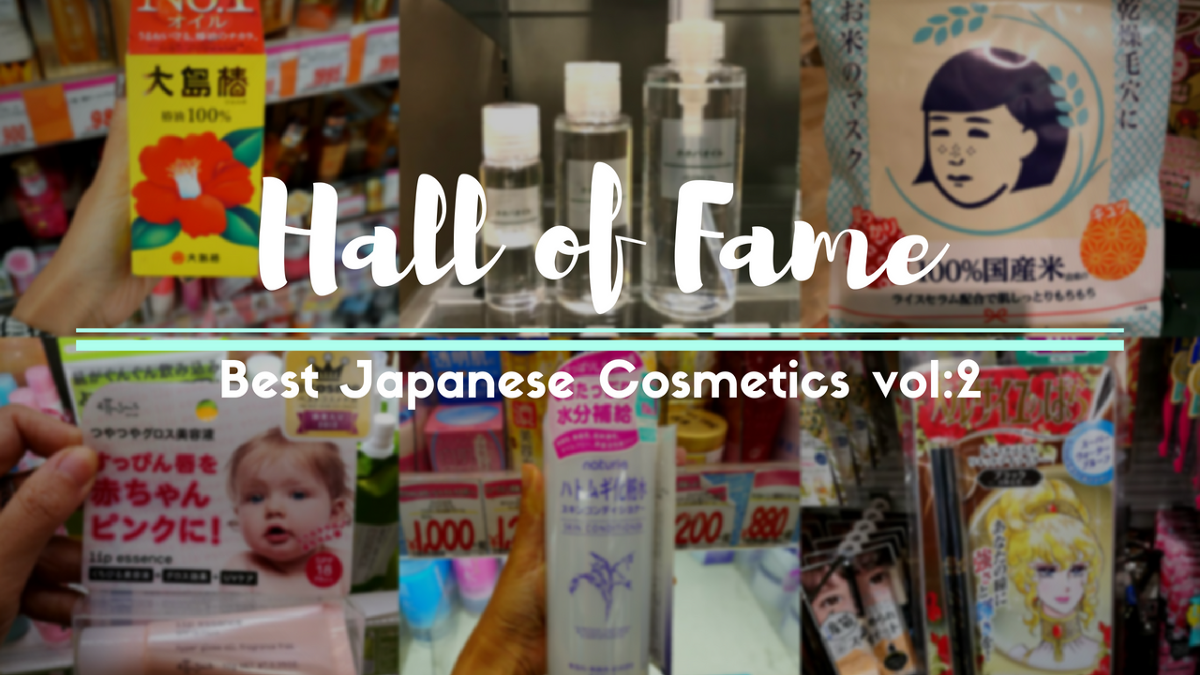 Check out "Hall of Fame" beauty products on Best Cosmetics Awards by @cosme!
What is Best Cosmetics Awards??
Best Cosmetics Awards are the biggest cosmetic award in Japan hosted by @cosme. @cosme is the biggest online beauty community in Japan, and it's very popular and influential among women in every generation. The website introduce a wide range of the latest to classic beauty products from Japan and abroad including skincare, make-up, hair care, body care, daily use items and many more with real voices from users who actually have used products and give positive & negative feedbacks.
The Best Cosmetics Awards are revealed twice a year by the Mid-Year Ranking in June and the Year-End Ranking in December. Beauty products with most positive reviews and votes are ranked on Best Cosmetics Awards on each category, and these award winning products are tend to be very popular in Japan and even in abroad, as awards are released in multiple languages (Japanese, English, Chinese and Korean). The Year-End Ranking is bigger than the former, and it also reveals another popular category, "Hall of Fame" products.
Some of beauty products have been awarded for multiple times in this awards' history, then after that, these products are listed on the Hall of Fame as all-time best items. A wide range of beauty products are listed from different categories from skincare and make-up to body wash and sunscreen.
At every Year-End Ranking of Cosmetics Awards, Hall of Fame products are revealed, and now nearly 100 items are on its list. As I have previously introduced 12 most recommended Hall of Fame beauty products (▶ Best of Beauty Vol.1: Award Winning Japanese Cosmetics), this time I'd like to share another 13 beauty products on the Hall of Fame list.
If anybody wonder which beauty products to buy in Japan, this Hall of Fame list could be a great help for your shopping!
*Please note that this article contains affiliate links.
1. The Rose of Versailles Lady Oscar Liquid Eyeliner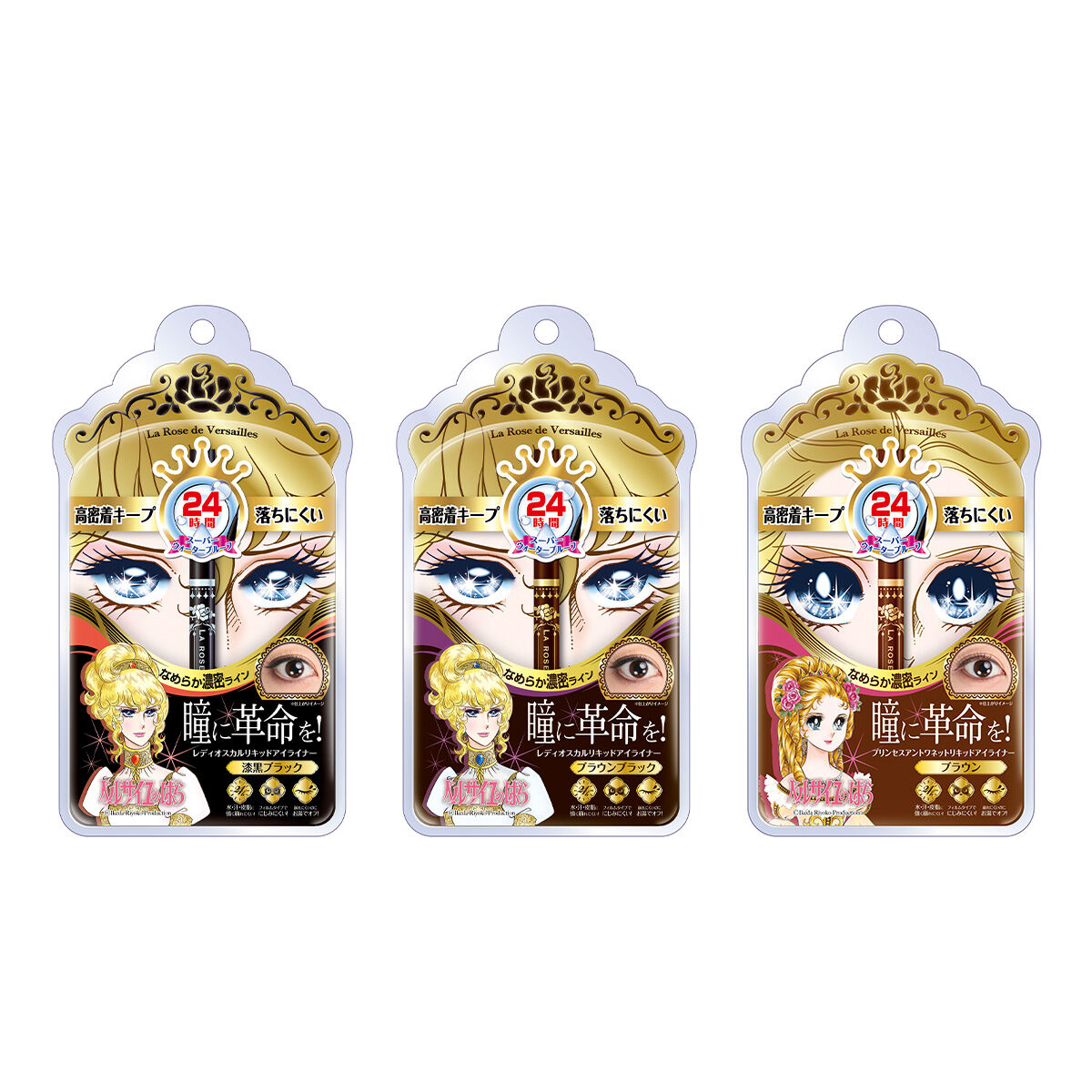 The Rose of Versailles Lady Oscar liquid eyeliner (ベルサイユのばら レディオスカル リキッドアイライナー) is a film type liquid eyeliner by creerbeaute. This eyeliner comes with a brush with a ultra-thin tip that allows you to draw the thin line and wings effortlessly. It's smudge-proof and highly resistant to water, sweat and sebum. Although it's super waterproof, it's removable with warm water without using make-up cleanser. It contains 20 types of beauty ingredients.
Price: 1,100 yen 【Shop Online】
2. Deonatulle Soft Stone W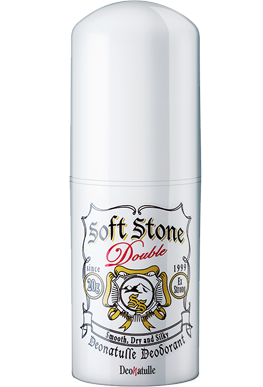 During summer, you may need to carry deodorants when you go out and re-apply it a couple of time during day because they don't last all day.. but it might be unnecessary with this product. Deonatulle Soft Stone W (デオナチュレ ソフトストーンW) is a top-selling stick type deodorant in Japan which eliminates odor and keeps the skin smooth for many hours. It's easy to apply, dries very quickly and has a long lasting effect that can stay up to evening after applying on your arm pits in the morning. It's suitable for both men and women as it's unscented.
Price: 990 yen 【Shop Online】
3. HOUSE OF ROSE Oh! Baby Body Smoother N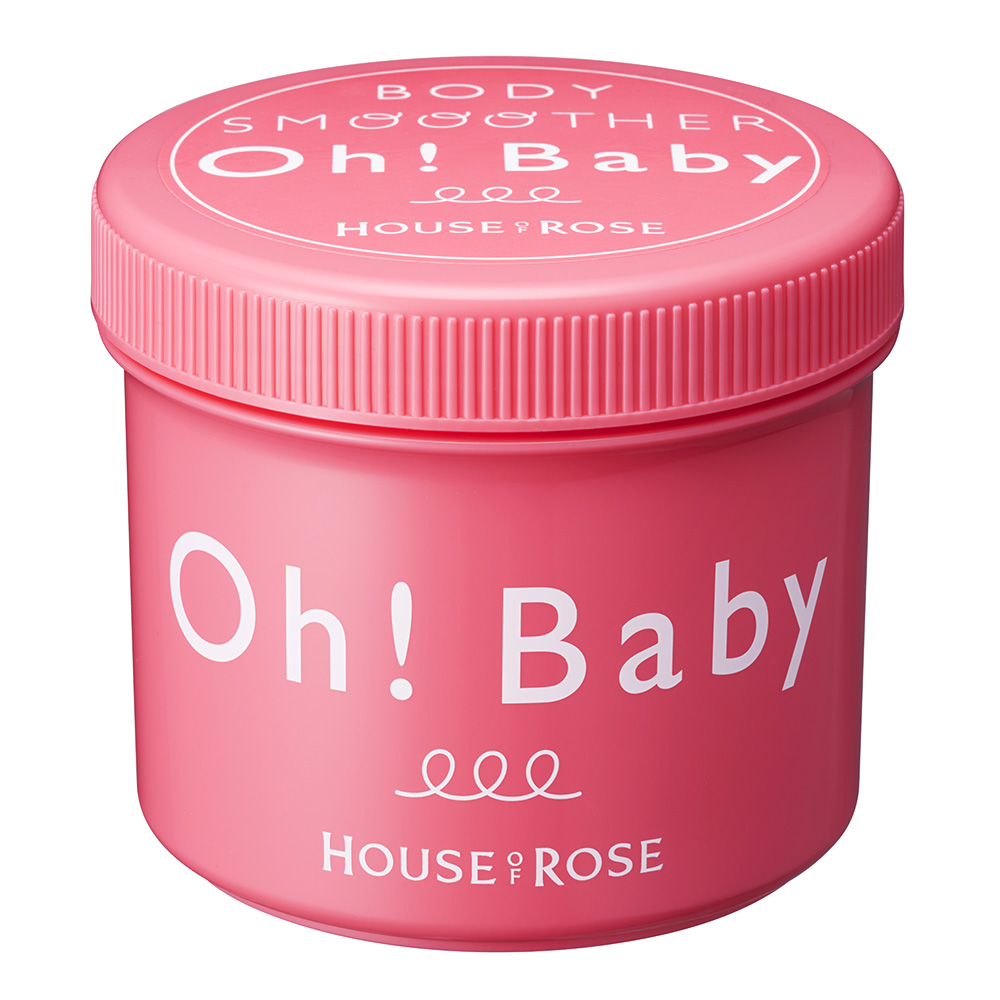 HOUSE OF ROSE Oh! Baby Body Smoother N (ハウス オブ ローゼ Oh! Baby ボディ スムーザー N) is a body scrub that gives a great effect on body skin. Three types of scrubs, which are also found in hot springs water, purify your skin and removes harden keratin as you gently massage. You can feel the smooth texture on your skin as if you were in a hot spring. It's formulated with natural hot spring water from Yufuin Onsen and silk powder as moisturizing ingredient, and leads to soft and smooth skin.
Price: 2,200 yen 【Shop Online】
4. ettusais Lip Essence a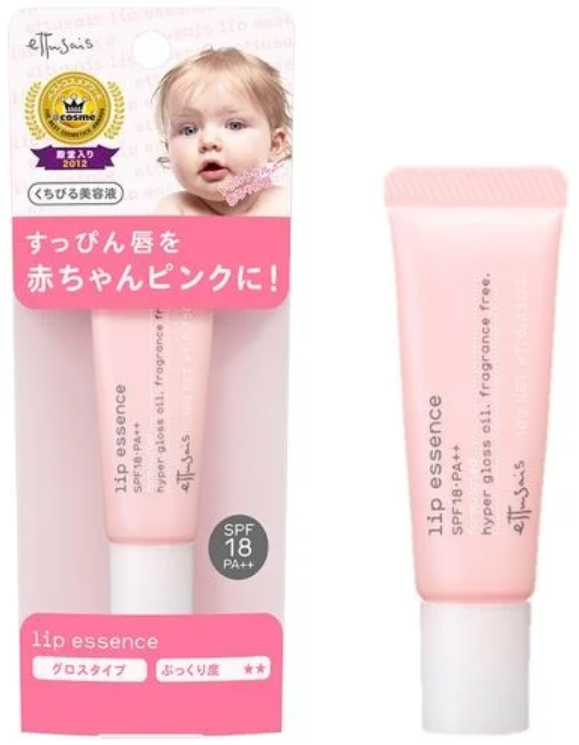 ettusais Lip Essence a (エテュセ リップエッセンスa) is a great lip care product for dry and chapped lips. The essence acts as a lip serum, gloss and UV protection, and coats lips to shine and moist instantly. The texture is a bit glossy and oily, so if someone prefers light texture, this product might not be for you, but it works great for moisturizing lips and gives a lipstick-less glossy look just like a baby.
Price: 1,320 yen
5. Shiseido Foundation Brush 131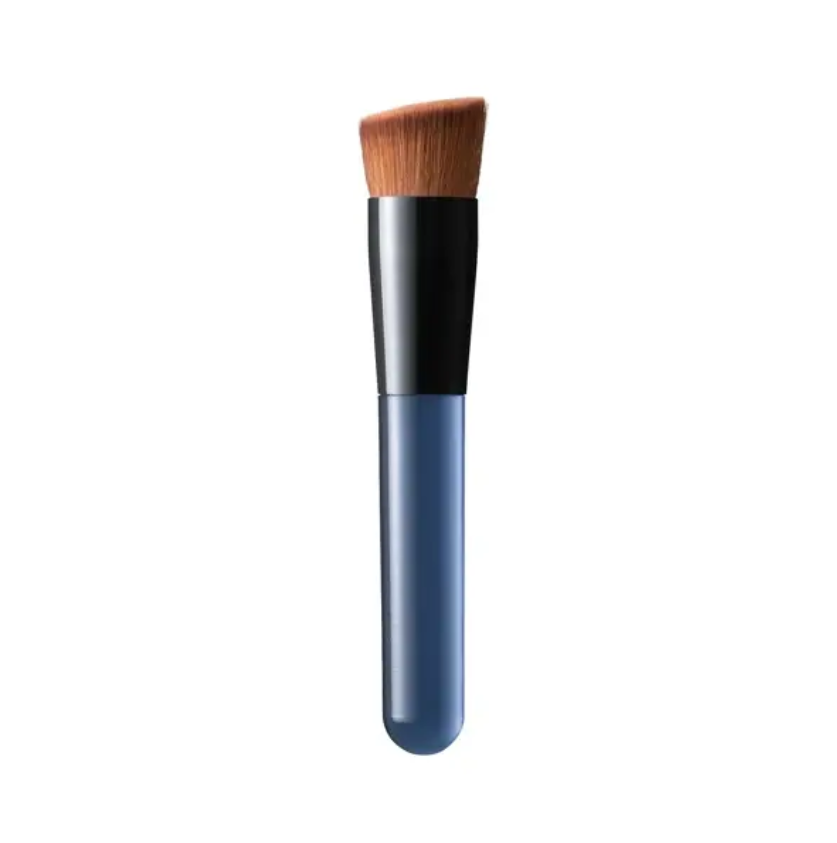 Not only skincare and make-up products, but the biggest Japanese beauty empire, SHISEIDO produces a number of great beauty tools including the best selling Shiseido Foundation Brush 131 (資生堂 ファンデーションブラシ 131). The brush is made with traditional Japanese brush-making techniques to create the perfect foundation finish. Liquid and cream foundations are not easy to apply perfectly by hands, which may result uneven tone, but this brush can solve the problem dramatically. It can be used for multiple purposes such as for liquid, cream and powder type foundations, finishing powders and control colour. The smooth texture gives gentle touch on your skin without irritation.
Price: 1,980 yen 【Shop Online】
6. KATE Designing Eyebrow 3D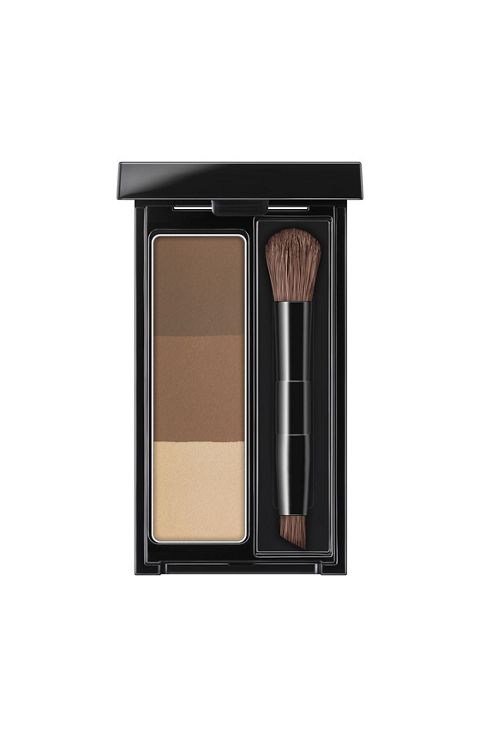 KATE Designing Eyebrow 3D (ケイト デザイニングアイブロウ3D) is a powder type eyebrow colour comes in a palette with 3 shades. It's easy to blend shade that suites your hair and skin tone, and create natural gradation for 3 dimensional eyebrow. You can also use for highlighting and nose shadow. The palette includes a dual-sided brush with two different sized tips, which help to design a natural look of eyebrows by drawing thin lines and filling small gaps.
Price: 1,210 yen 【Shop Online】
7. FANCL Mild Cleansing Oil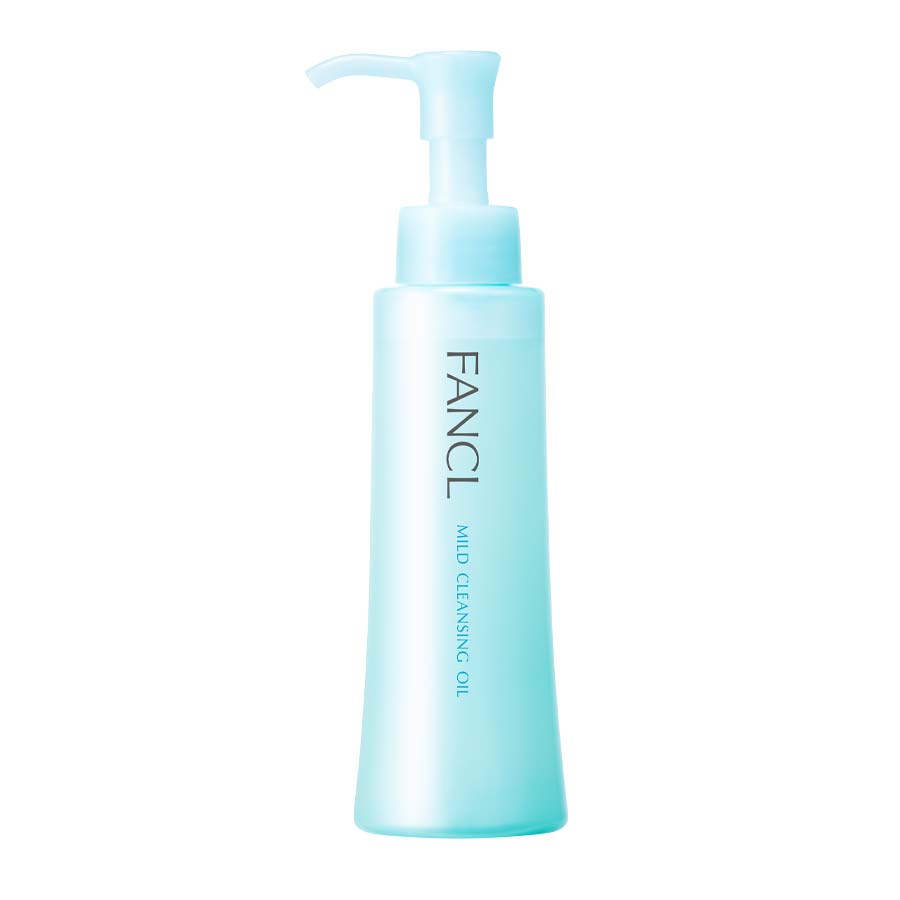 FANCL Mild Cleansing Oil (ファンケル マイルドクレンジングオイル) is a best selling make-up remover in Japan. Some of oil cleansing products cause skin trouble such as greasiness, dryness or not removing make-up completely, however the FANCL Mild Cleansing Oil dissolves and removes even waterproof make-up, dead skin cells and impurities from pores, moreover it leaves moisture and smooth effects on the skin. It's gentle formula and suitable for sensitive skin, too.
Price: 1,870 yen 【Shop Online】
8. SK-II Facial Treatment Essence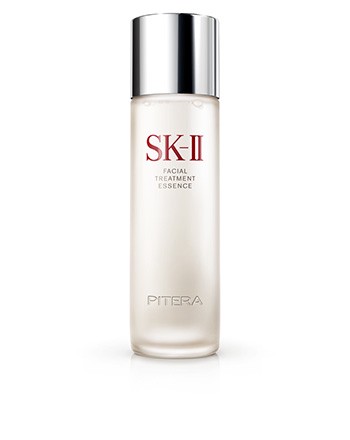 SK-II Facial Treatment Essence (SK-II フェイシャル トリートメント エッセンス) is a multiple award winning skincare product by SK-II . It's one of the long-selling beauty products in Japan, which has been renowned for over 35 years. It hydrates skin and helps to prevent causing dryness and moderate the skin surface renewal cycle. The product might be pricey comparing to other Japanese cosmetics products, yet it's the most trust-worthy skincare products. I'd recommend you to get a sample before purchasing at at store!
Price: 75ml 9,350 yen/160ml 18,700 yen/230ml 24,200 yen 【Shop Online】
9. Bouncia Body Soap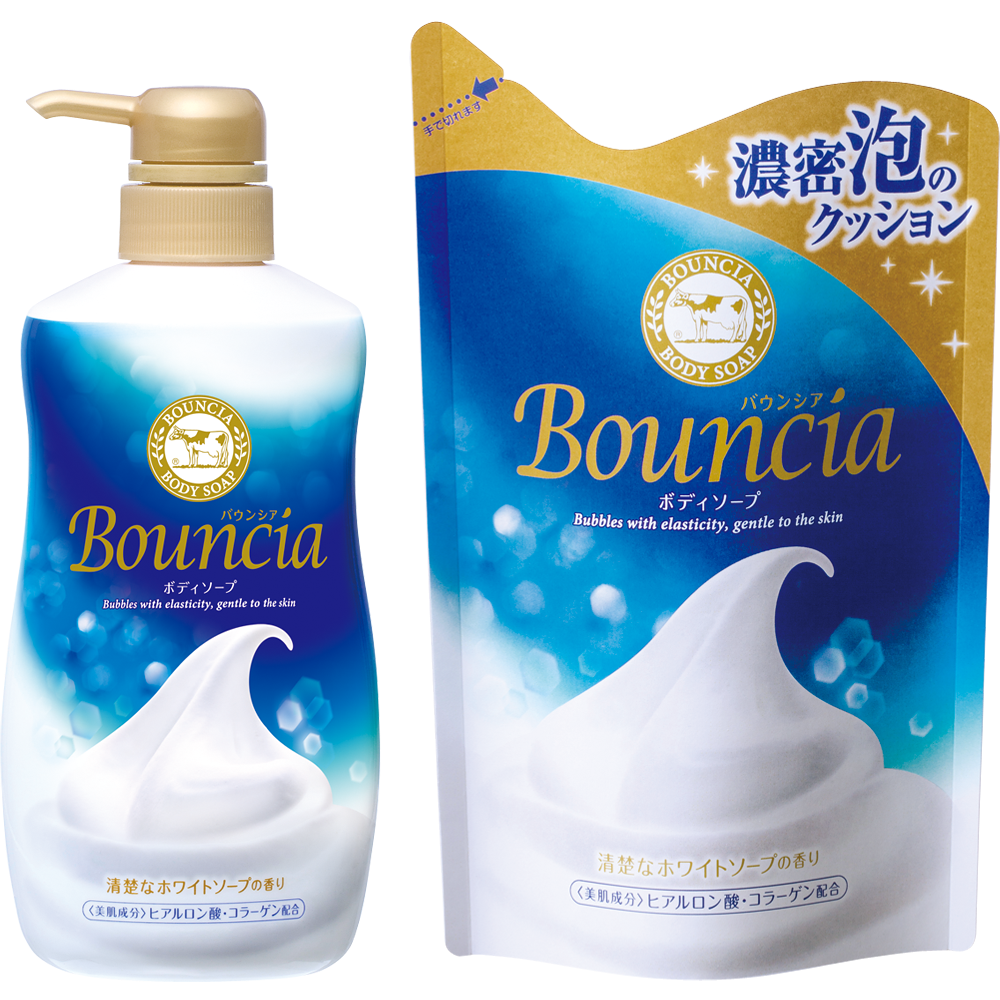 Bouncia Body Soap (バウンシアボディソープ) is a body wash widely sold at drugstores across Japan. It creates thick and creamy foam just like whipped cream and wash off your body gently. It contains beauty ingredients such as hyaluronic acid, collagen and milk, leaves a gentle and mild touch on your skin after washing.
Price: 627 yen 【Shop Online】
10. MTG ReFa CARAT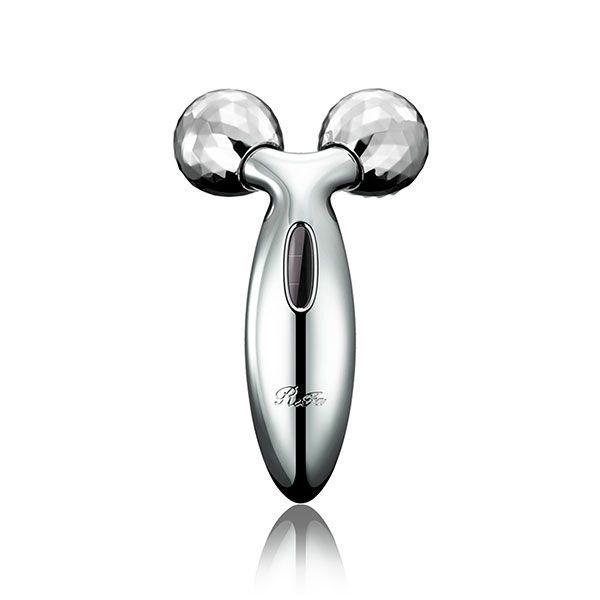 MTG ReFa CARAT (MTG リファカラット) is a best selling face roller in Japan, which can be used for your face and body. The roller is designed to fit over every detail of your face and body, and gives professional kneading action to your skin to look youthful and tighten.The platinum coated roller is suitable even for delicate skin, and it's waterproof which can be used in a bathroom, too. It's the best products to have an daily effortless massage to your face and body, as you can use simply while watching TV or movies!
Price: 26,180 yen 【Shop Online】
11. Moroccan Oil Treatment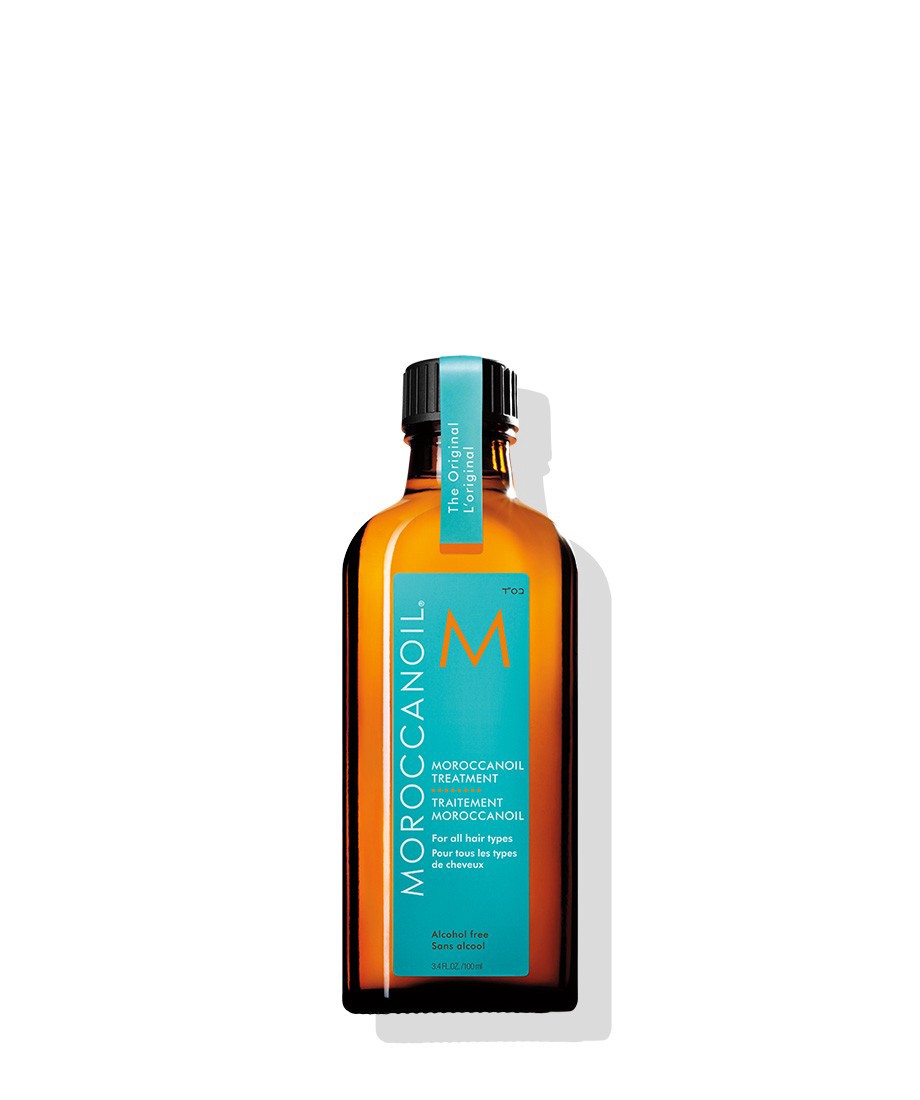 Moroccan Oil Treatment (モロッカンオイル トリートメント) is a hair treatment oil that is popular worldwide and won multiple beauty awards in Japan. This hair oil is made from argan oil that gives shiny, sleek and healthy effect on hair. Can be used as a conditioning or styling, but the most effective way to use Moroccan Oil is to apply on towel dried hair before blow dry. The thick textured oil penetrate on damaged hair and leaves hair smooth and nourished.
Price: 25 ml 1,760 yen/50ml 3,520 yen/100ml 4,730 yen 【Shop Online】
12. Angfa Scalp D Beaute Pure Free Eyelash Serum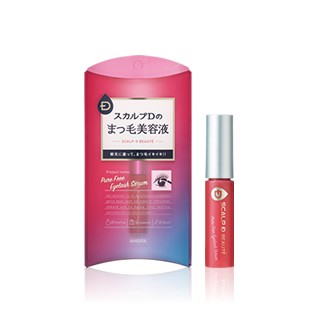 Angfa Scalp D Beaute Pure Free Eyelash Serum (アンファー スカルプDボーテ ピュアフリーアイラッシュ セラム) is the best selling eyelash growth serum by the Japanese company Angfa which produces beauty and health products based on their medical and technology research and development. The serum contains 8 kinds of beauty ingredients that help eyelash to grow thick and healthy. It can be used also on eyelash extension and permed eyelash.
Price: 1,762 yen
13. YUSKIN A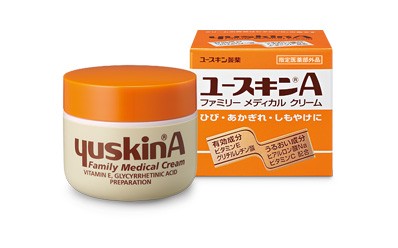 Yuskin A (ユースキンA) is a family medical cream which can be used for multiple parts of your body such as hands and a face. The cream helps to heal irritated and damaged skin from dryness, and moisturize. It's often introduced as one of winter must have items in Japan. Although the cream is very effective for moisturising, the texture is quite light. The cream is available in a various sizes from mini one to a large bottle which can be used for whole winter or useful to share with your family!
Price: 1,362 yen 【Shop Online】
Did you enjoy the list of Hall of Fame products vol: 2?? The best thing about Japanese beauty products is that most of them can be founded at drugstores, and popular shopping malls like Don Quijote (DONKI) easily. Also now many stores offer TAX FREE shopping for foreign travellers, so take a chance to get these items for even cheaper price 😉
If you haven't seen my previous article "Best of Beauty Vol.1: Award Winning Japanese Cosmetics", please check it out!
Wondering which beauty products were chosen as the best cosmetics in Japan recently?? Check out the latest ranking of THE BEST COSMETICS AWARDS by @cosme!
▼THE LATEST BEST COSMETICS AWARDS 2023 MID-YEAR▼
▼THE BEST COSMETICS AWARDS 2022▼
▽Related Articles▽
▼Editor's Picks▼

---