5 Must-Buy Beauty Products at MUJI
Best Beauty Products to Buy at MUJI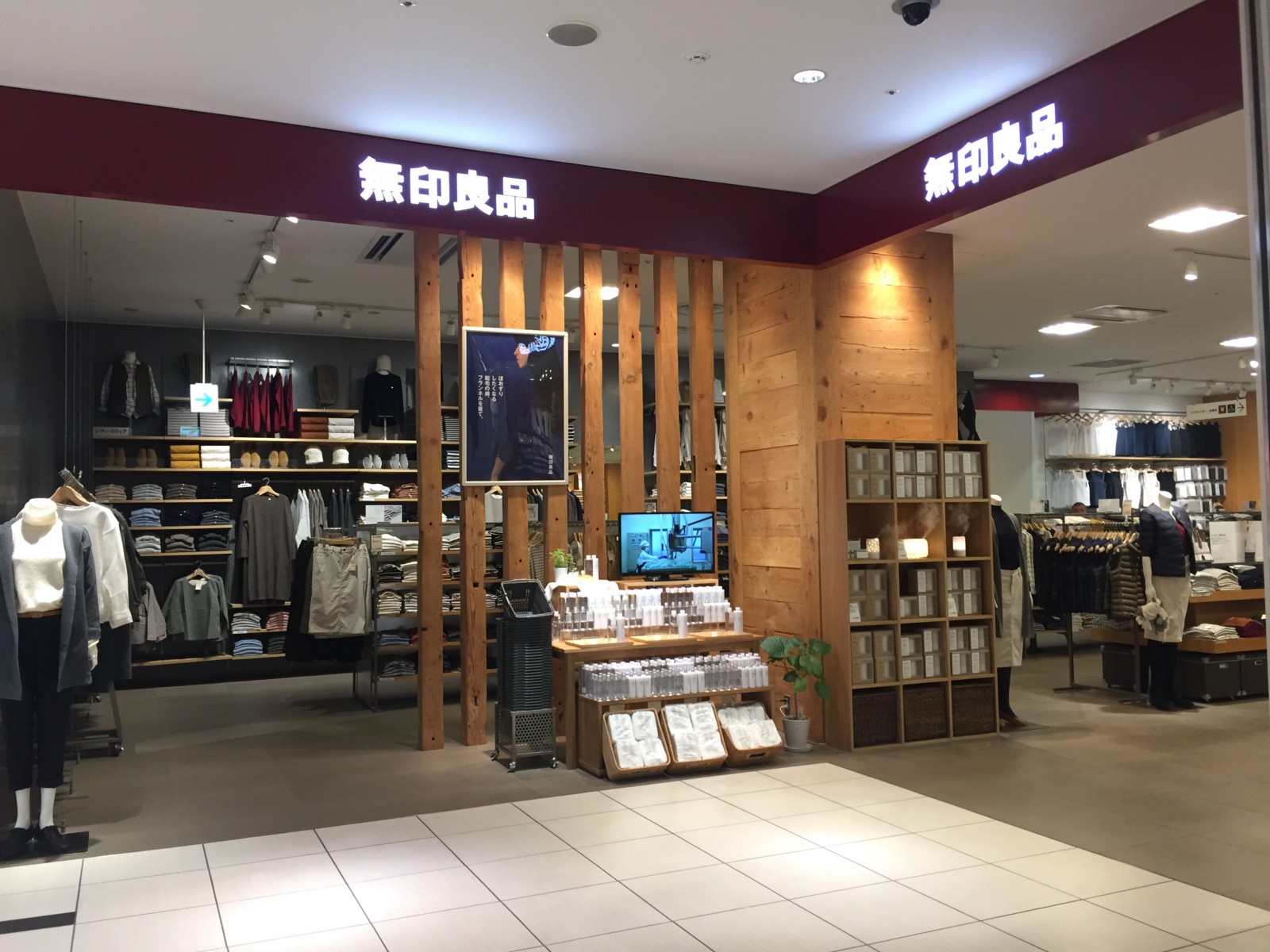 Do you know MUJI?? It's a Japanese retail company, which has over 450 stores in Japan, and has branches in 26 different countries across the world. The brand is best known for for simple and minimalist designed products, as well as a wide variety of products. From clothes to interior goods, stationary and food, there are over 7,000 products sold by MUJI. Especially, the cosmetic range by MUJI including skincare and make-up products is one of most popular items at stores.
So today, I'd like to introduce 5 beauty products you should definitely check out at MUJI stores.
1. Light Toning Water for Sensitive Skin (High Moisture)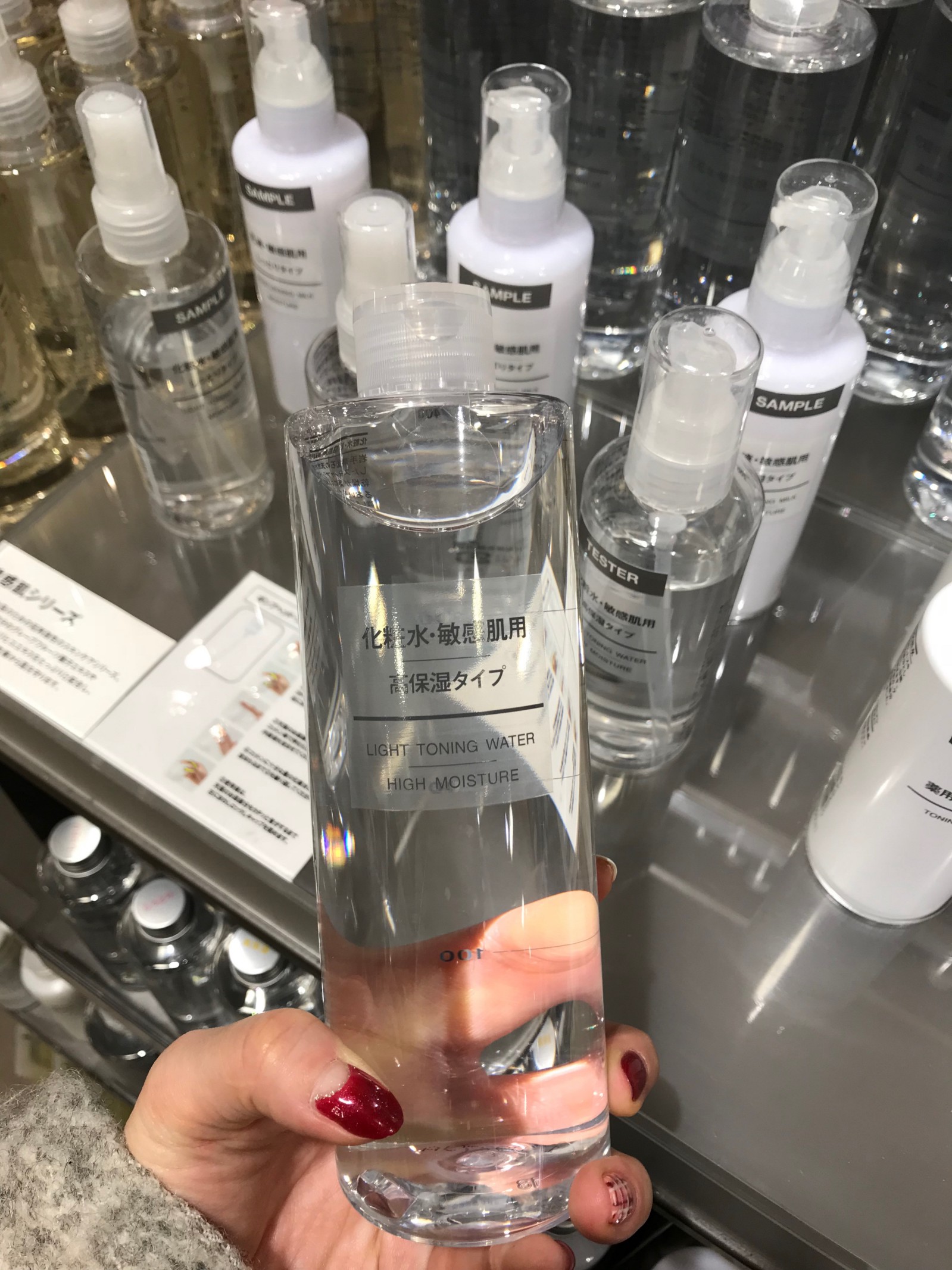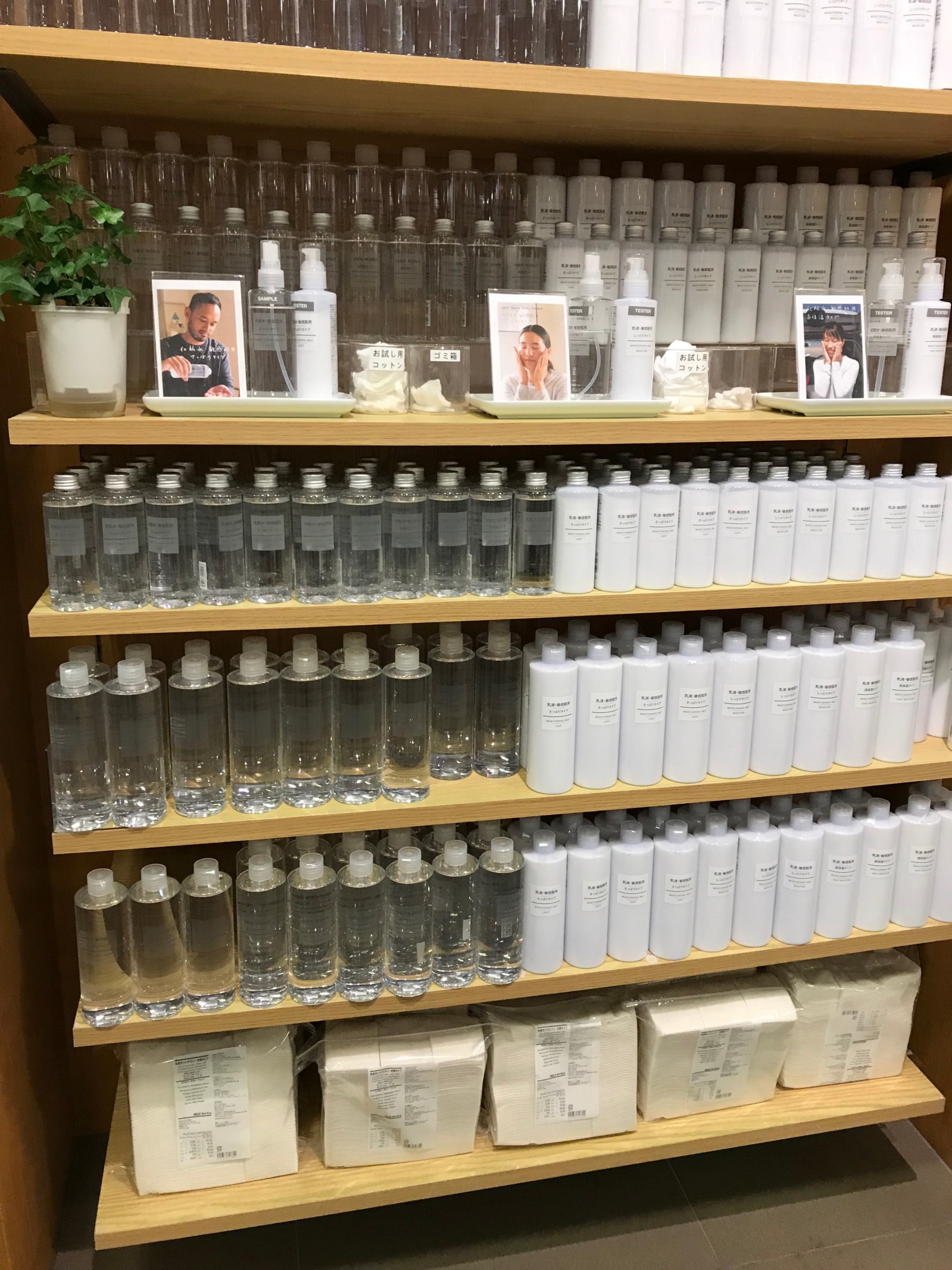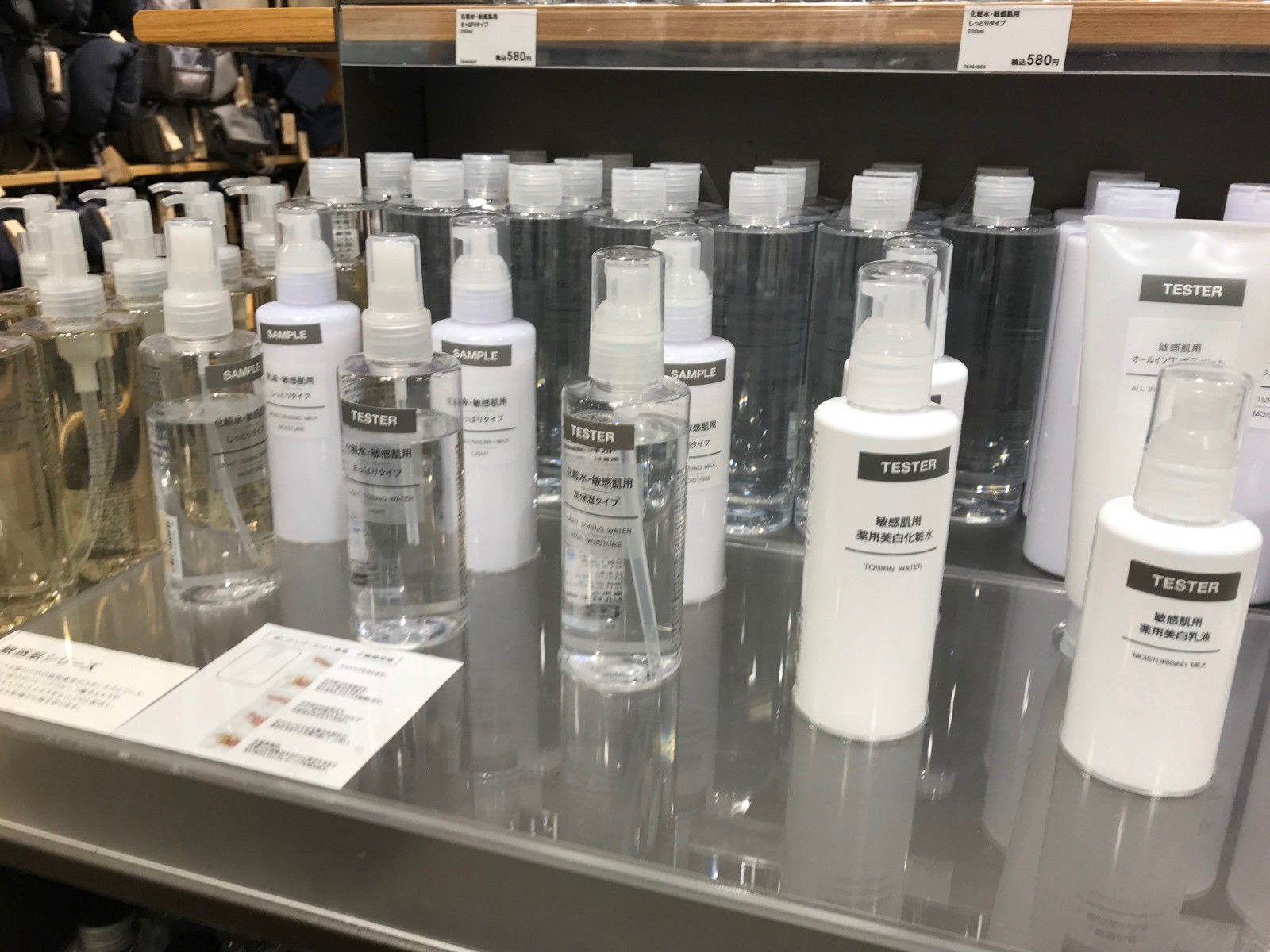 MUJI's Sensitive Skin Series is a low irritation series for sensitive skins. The light toning water is the top selling products of its skincare range, which gives gentle care for skin to be healthy and hydrated. The products is made with carefully selected the finest-quality water in Japan. Available in three sizes. The small one is perfect for travelling while the large bottles are best at a reasonable price.
Price: 260 yen (50ml)/700 yen (200ml)/1,200 yen (400ml)
My recommendation is to purchase a spray head with it! You can apply the toning water by hands or cottons, but mist spraying is more recommended as you can also apply it on your body easily!
Price: 189 yen (spray head)/ 210 yen (pump head)
The pump head is recommended to use for the moisturising milk from the same skincare range.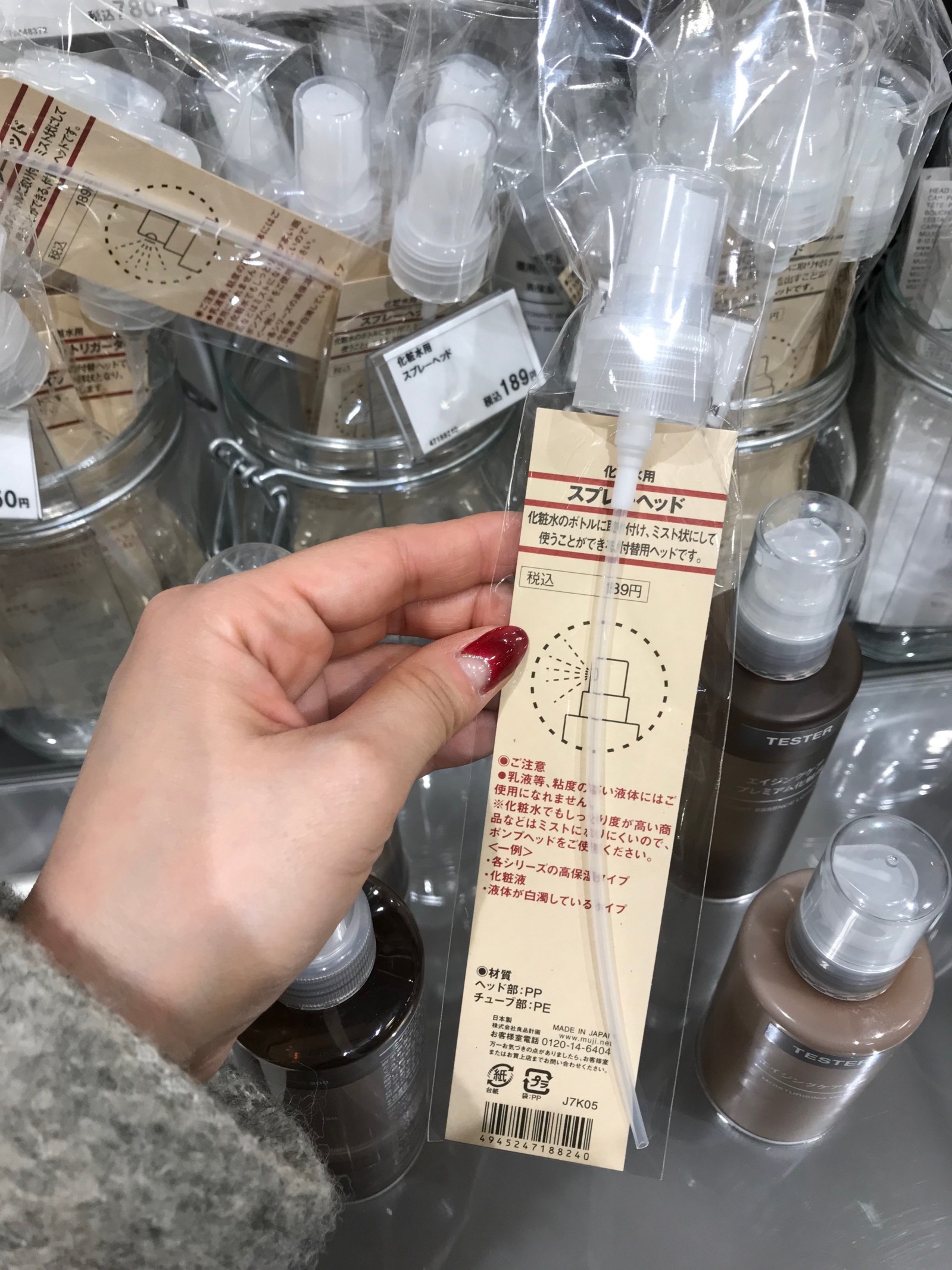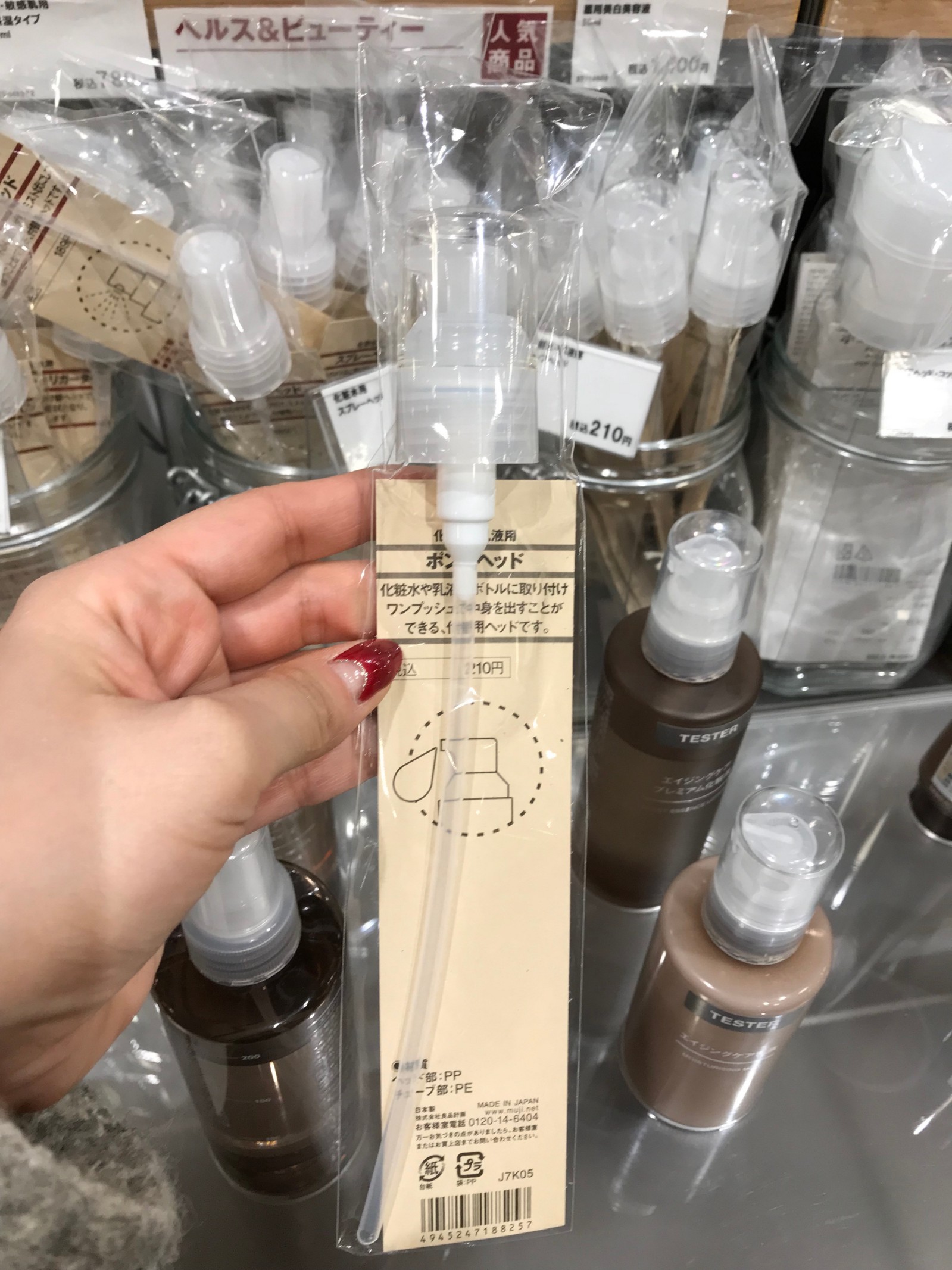 As MUJI has a huge variety of skincare products depending on skin type and condition, try products on your skin at MUJI stores!
2. Eye Shadow 4 Colours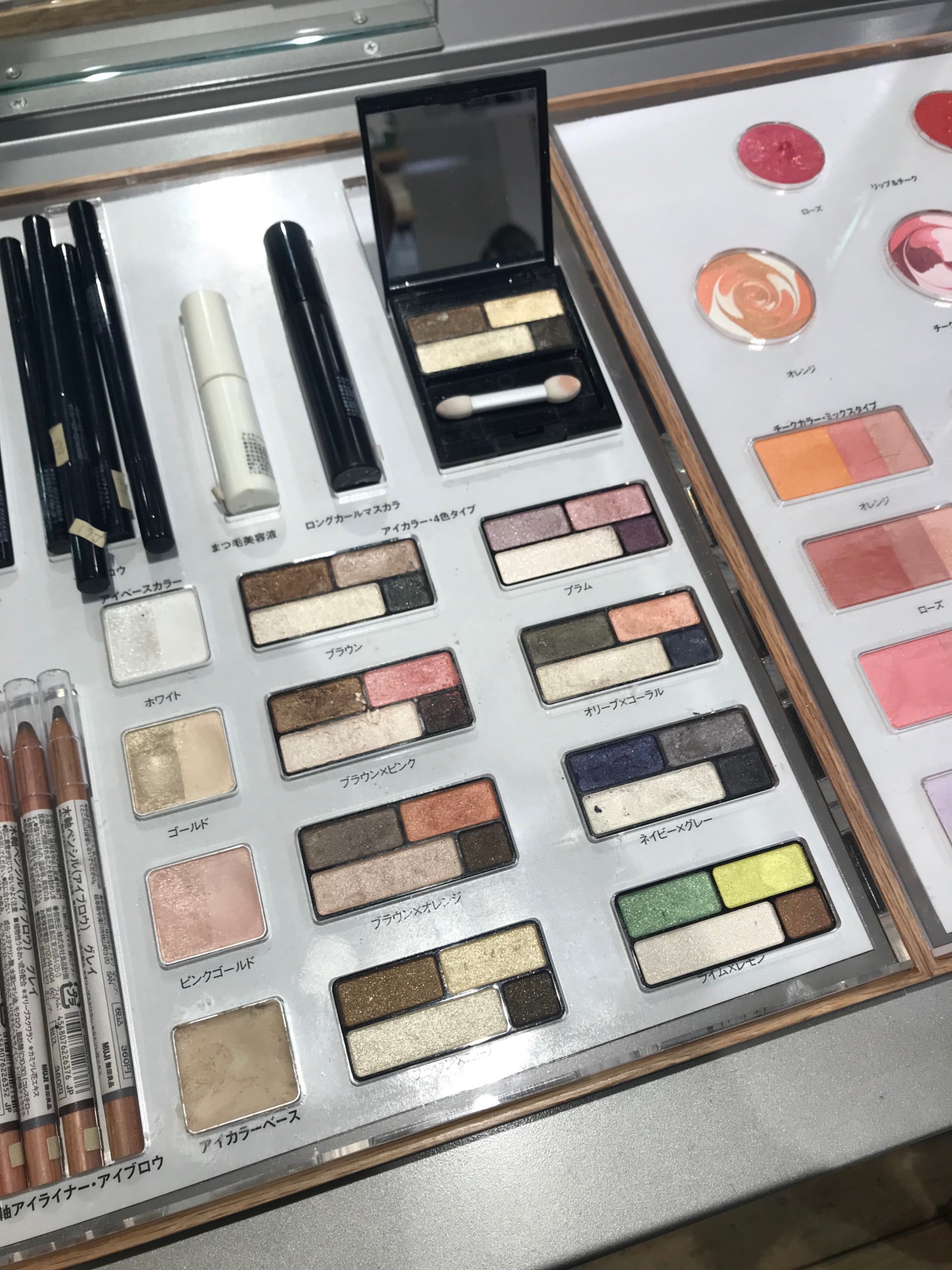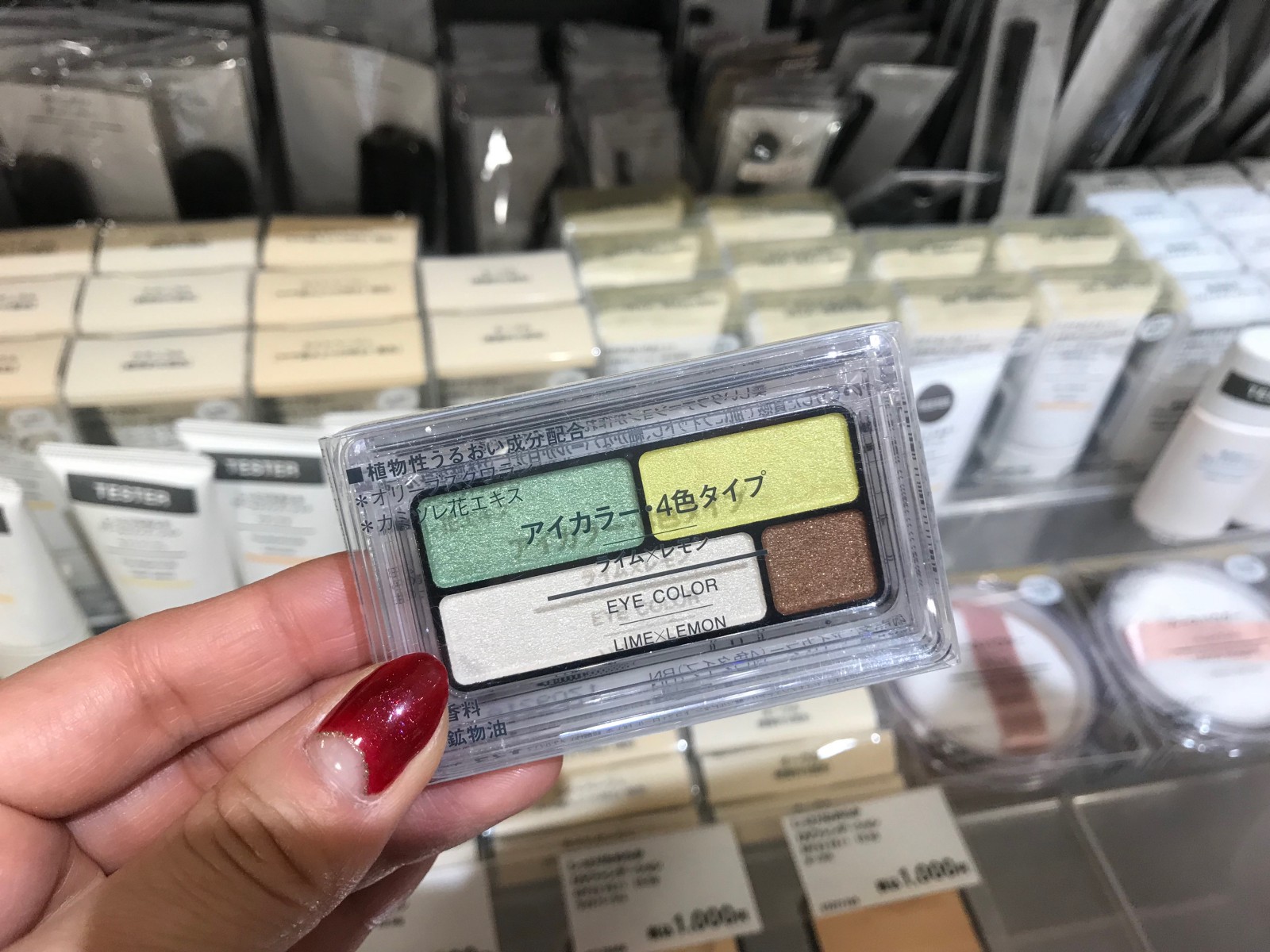 Easy-apply eye colour palette by MUJI is available in 8 different colours with pearl effects. One comes with 4 different colours which are perfect combination to blend and make the gradient and highlights.
Price: 750 yen (8 colours)
3. Eyeliner&Eyebrow Pencil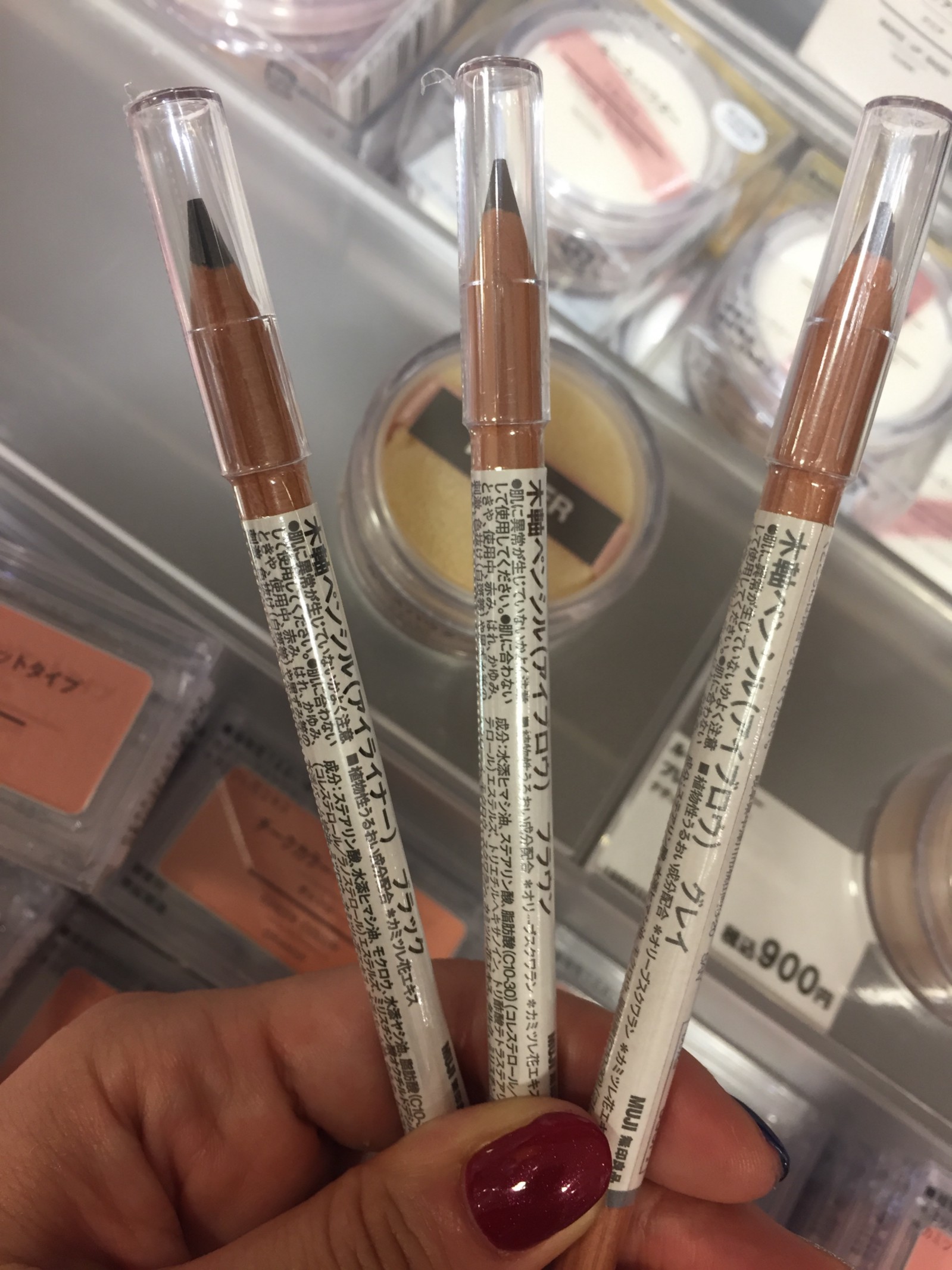 Soft and easy to blend pencil type eyeliner and eyebrow are perfect items for daily, natural make-up. Available in 3 colours: Black, Brown and Grey
Price: 360 yen
4. Loose Powder Natural/Natural Pearl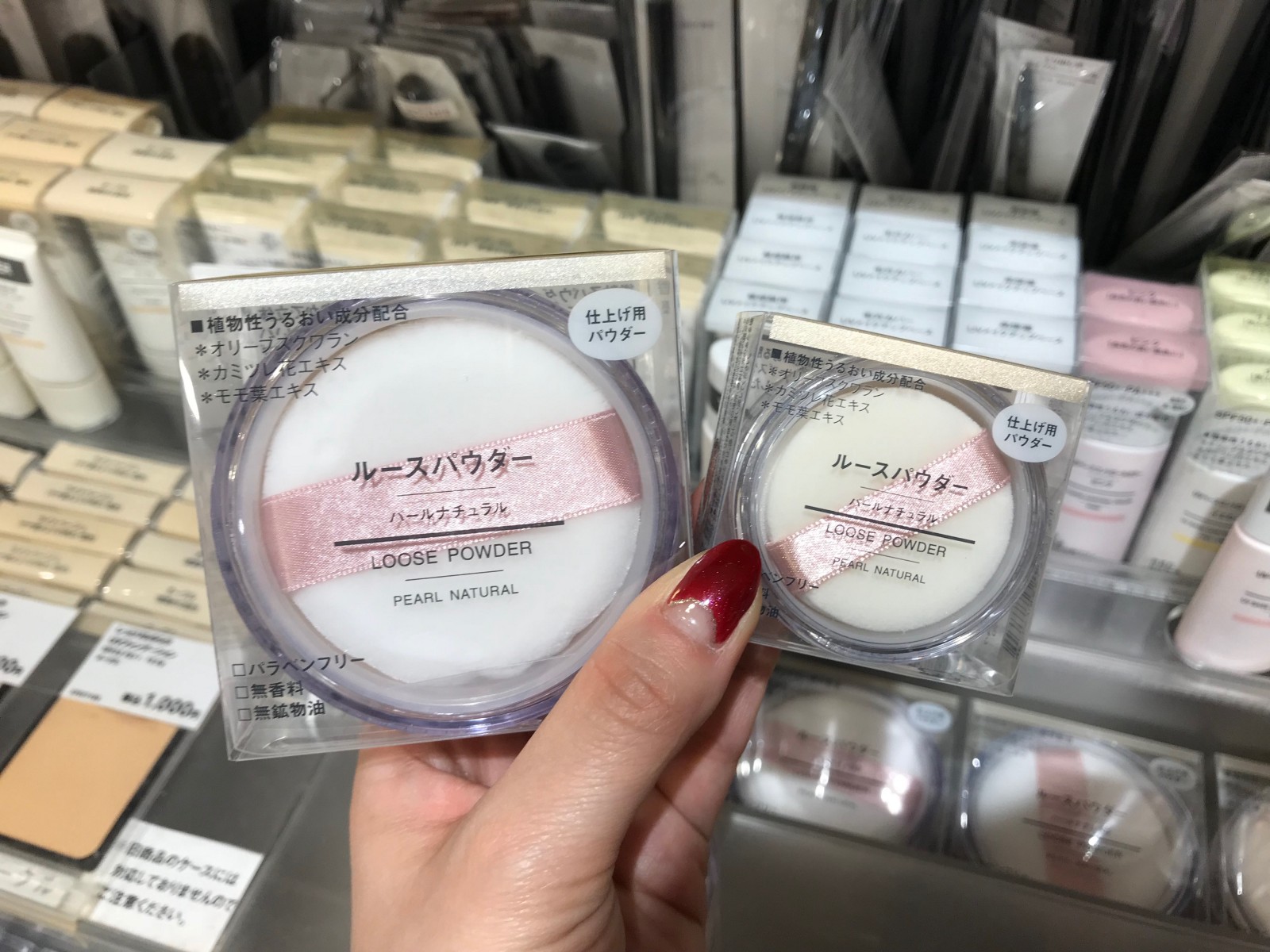 The fine powder helps to create flawless, yet natural look on your face and make-up to last longer. Use as the setting powder after applying foundation. Available in 2 sizes, and also two colours (Natural/Naural Pearl)
Price: 700 yen (Small)/1,350 yen (Large)
5. UV Base Control Colour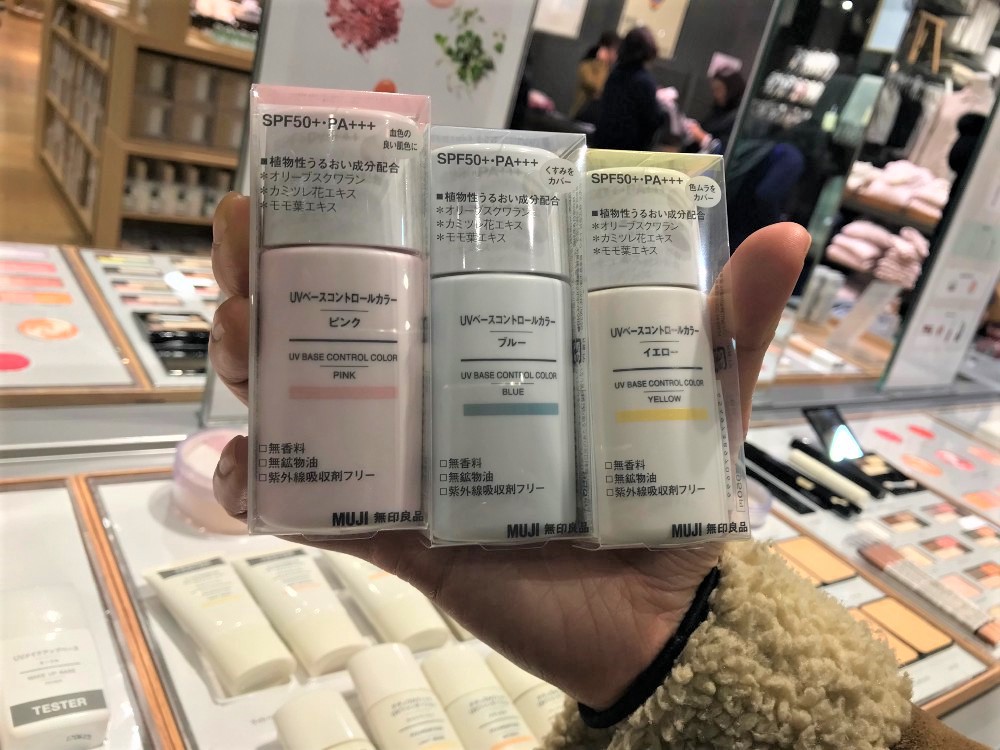 The make-up base which are available in 3 different colours: yellow, blue and pink. Pick the most suitable colours to your skin tone. It helps to brighten up skin colour and look smooth, and has high SPF to protect your skin from ultraviolet.
Price: 950 yen
Did you enjoy my list?? I highly recommend MUJI's cosmetic range as they are affordable, great quality and have a wide variety. Also their simple and minimalist design is another favourite part! Along with beauty products, you should also check out cosmetic accessories, such as make-up box, bags and tools!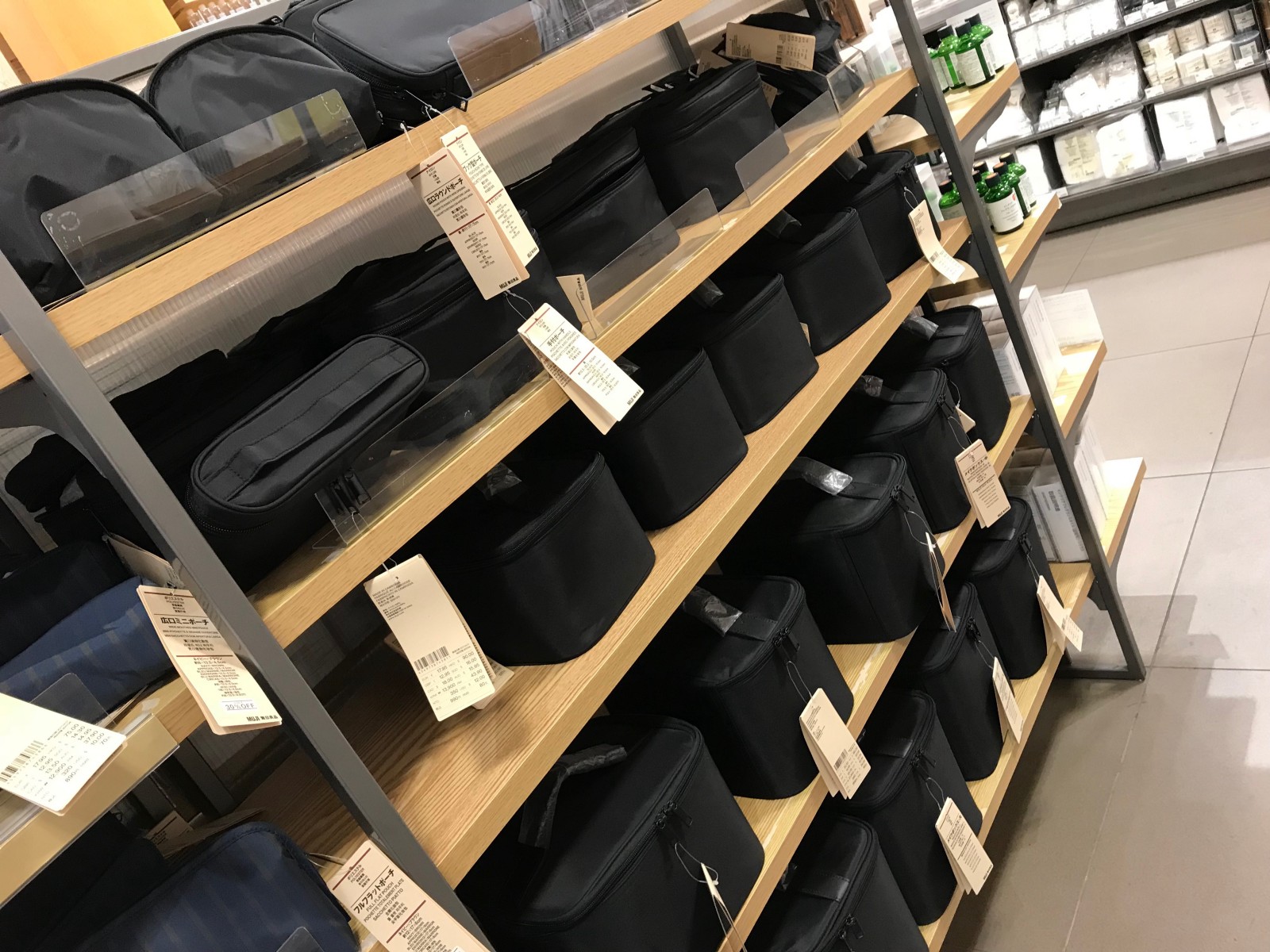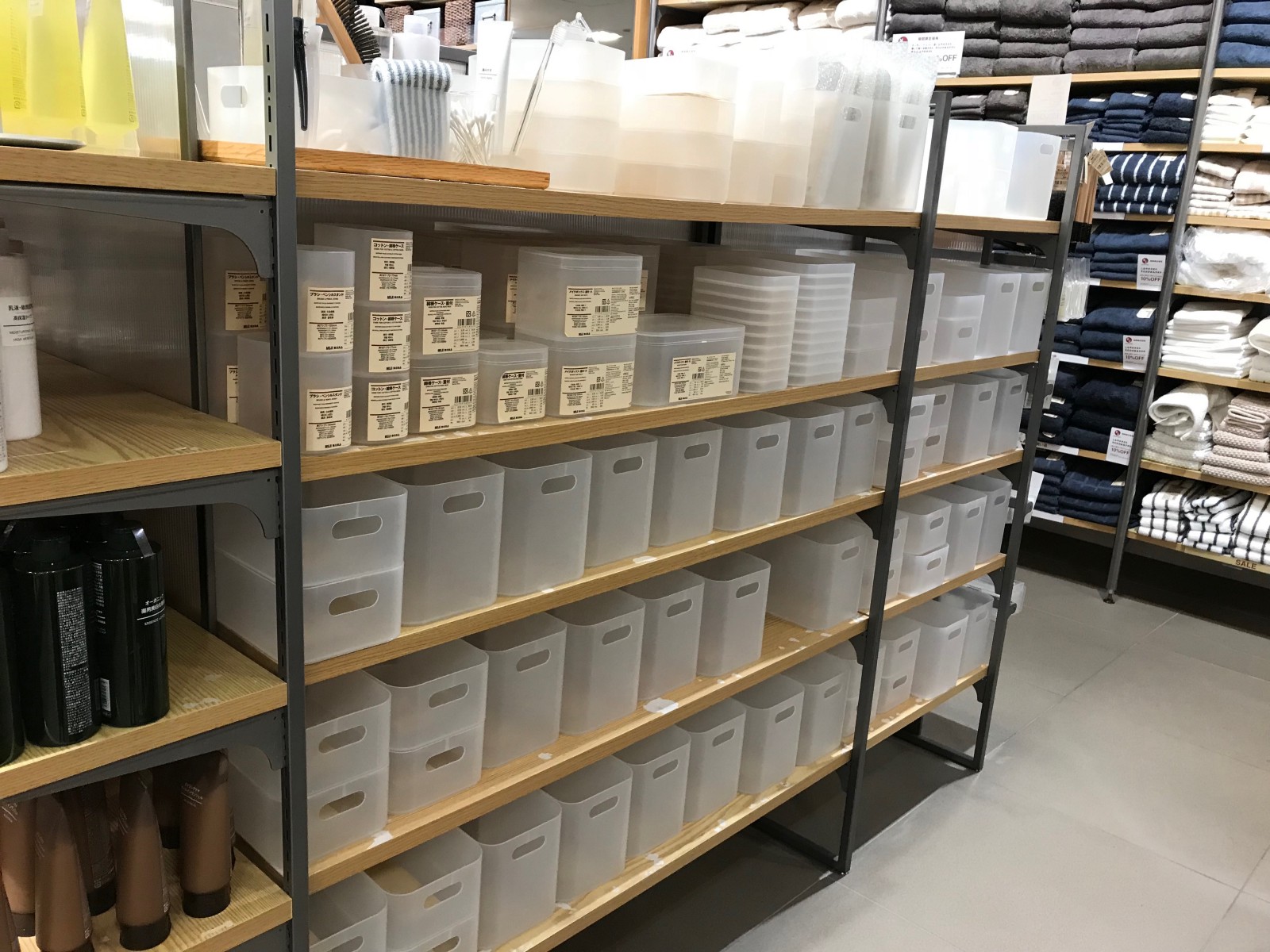 Do you like Japanese cosmetic products? If yes, you may wanna read these articles listed below, too!
▽ Related Articles ▽
▼ Editor's Picks▼
---