10 Best Japanese Sunscreens
From Anessa to Biore, 10 must-buy sunscreens in Japan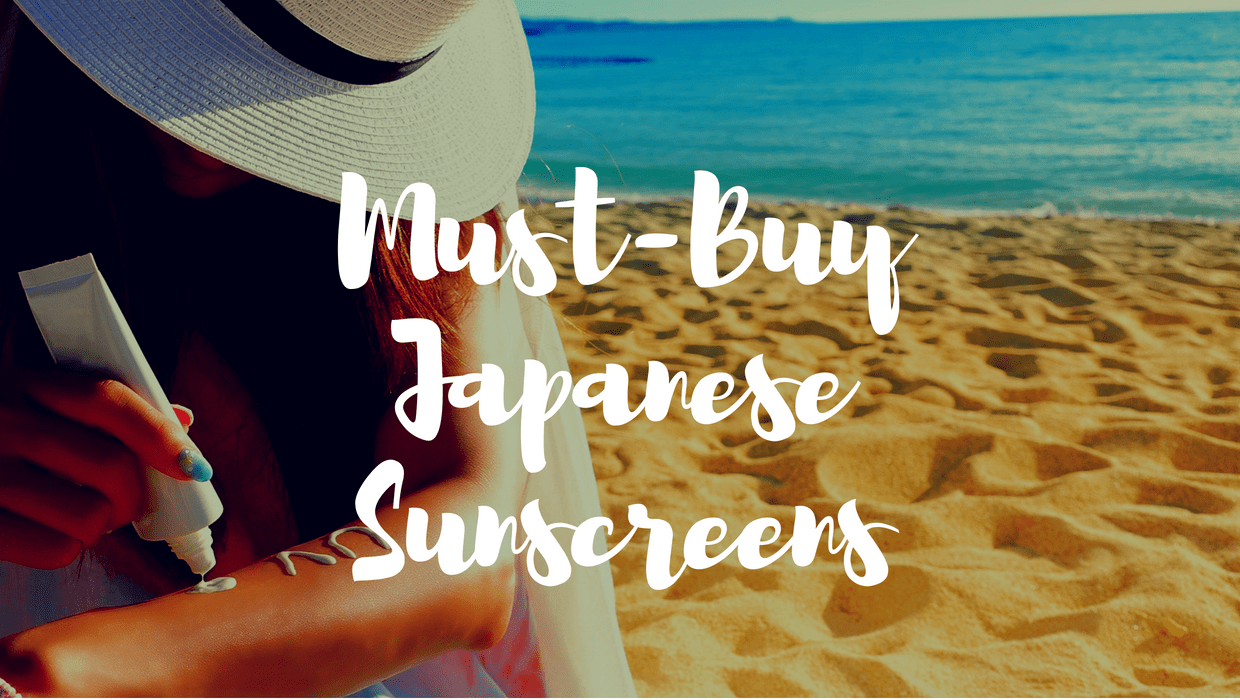 Which sunscreens are the best in Japan??
Sunscreens are the must-have item for everyone during summer! Japanese sunscreen is well known for its great quality, and it's a highly popular product to shop among foreign travellers today. The sunscreen market in Japan is really huge and there are countless sunscreen products sold in stores.
So in case you are lost in a drugstore wondering "which sunscreen to get?", I have picked 10 sunscreens sold in Japan this summer with most positive reviews! From the best quality to budget friendly, find your best sunscreens this summer 🙂
---
1. ANESSA Perfect UV Sunscreen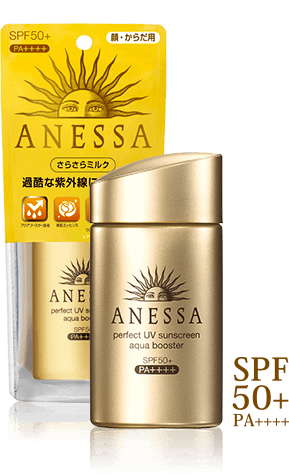 When it comes to "sunscreen ranking", ANESSA Perfect UV Sunscreen has been at the first place for many years. High protection, strong water proof and contains beauty moisturizing ingredients. Once you use ANESSA, you probably don't want to go back to other products!
Price: 1,500 yen (25 ml), 3,000 yen (60 ml)
SPF: 50+
PA: ++++
>>Order ANESSA PERFECT UV SUNSCREEN Online!<<
2. NIVEA Sun Super Water Gel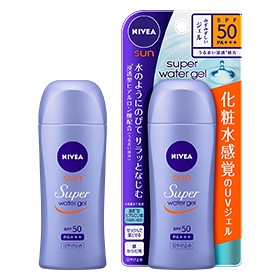 Great value for the money, NIVEA Sun Super Water Gel is extremely light that you might forget you are wearing sunscreen.
Price: 500 yen (80 g)
SPF: 50+
PA: ++++
>>Order NIVEA Sun Super Water Gel SPF 50 Today!<<
3. Biore UV Aqua Rich Watery Gel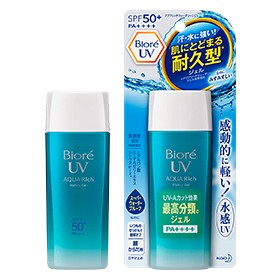 Along with NIVEA, Biore's UV Aqua Rich Watery Gel is another great "affordable" products for the value. The light and watery gel is very easy to apply without greasy feeling, but keeps your skin moist.
Price: 700 yen (90 ml)
SPF: 50+
PA: ++++
>>Global Shipping Available! Buy BIORE UV AQUA RICH WATERY GEL Now!<<
4. ALLIE Extra UV Gel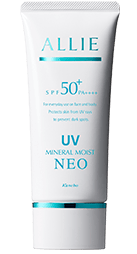 Another best quality sunscreen brand ALLIE is as popular as ANESSA for many years. Both quality, specs and price are very similar and considered as two best sunscreens in Japan 🙂
Price: 2,300 yen (90 g)
SPF: 50+
PA: ++++
>>Buy ALLIE Extra UV Gel Now!<<
5. KOSE SUNCUT Sunscreen Spray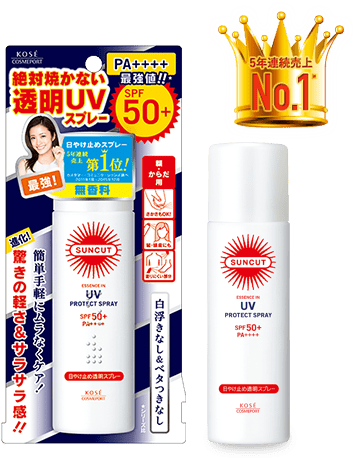 The best selling spray type sunscreen. It's easy to apply on your face, body and even hair, and completely transparent.
Price: 500 yen (50 g)
SPF: 50+
PA: ++++
6. 2e UV Sunscreen (Non Chemical)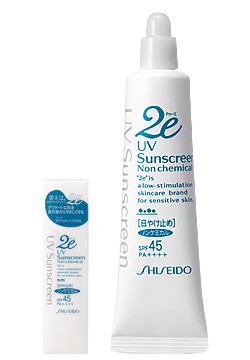 The best choice for sensitive skin as recommended by dermatologists. 2e UV Sunscreen is 100% non chemical, yet holds high SPF and PA rates.
Price: 2,200 yen (40 g)
SPF: 45
PA: ++++
7. Parasola ILLUMI SKIN UV Essence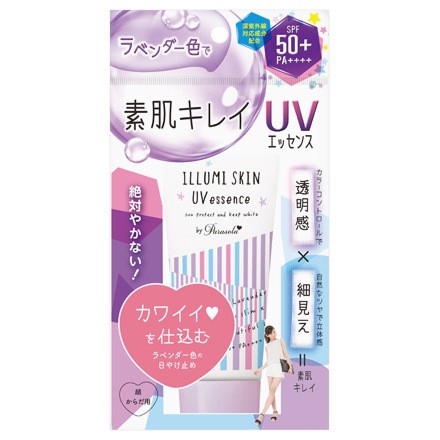 The best new comer of 2017! As well as protecting your skin from UV rays, ILLUMI SKIN UV Essence helps your skin to glow flawlessly with light lavender colour cream.
Price: 900 yen (80 g)
SPF: 50+
PA: ++++
8. Privacy UV Face Powder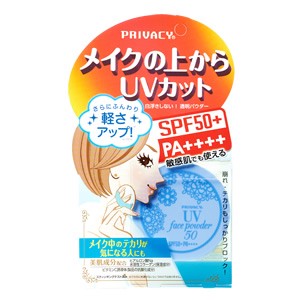 The powdery face sunscreen is extremely useful to touch up your make-up in the afternoon for shiny skin and to protect from the sun 🙂
Price: 1,200 yen (3.5 g)
SPF: 50+
PA:++++
9. Country & Stream Natural Honey Lip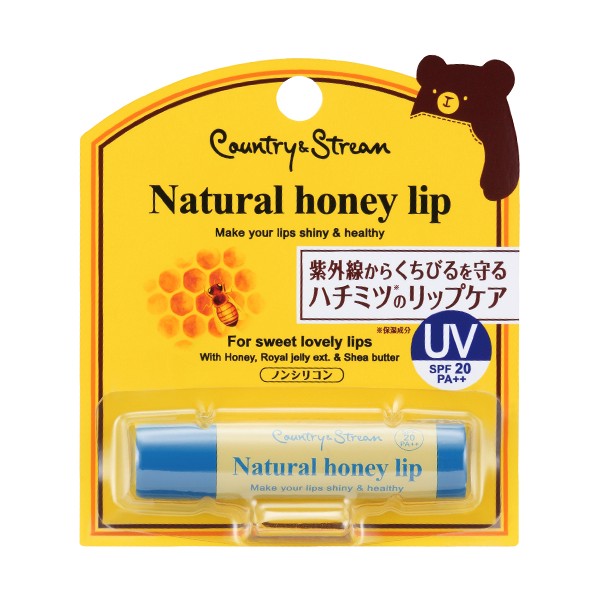 The best selling UV lip balm, Country & Stream's lip balm protect your sensitive lips from the sun and moisturize with natural ingredients such as honey and shea butter.
Price: 500 yen
SPF: 20
PA: ++
10. noUV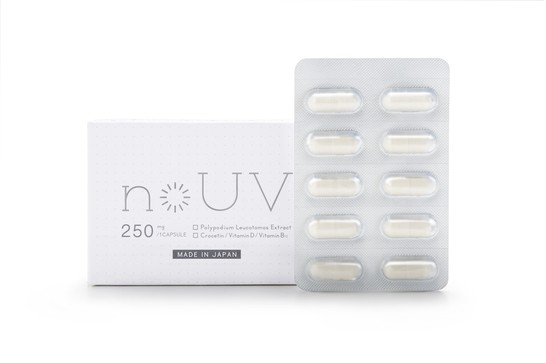 Oral sunscreen tablets are becoming a regular thing recently and this year many related products are sold in Japan. noUV is one of popular whitening tables you can easily find in drugstores.
Price: 1,800 yen (for 10 days)
---
Check out new Japanese sunscreen products!
If you like shopping make-up/skincare products in Japan, you may like these articles listed below, too!
▽ Related Articles ▽
▼ Editor's Picks ▼
<<Special Offer Exclusively Available for My Readers>>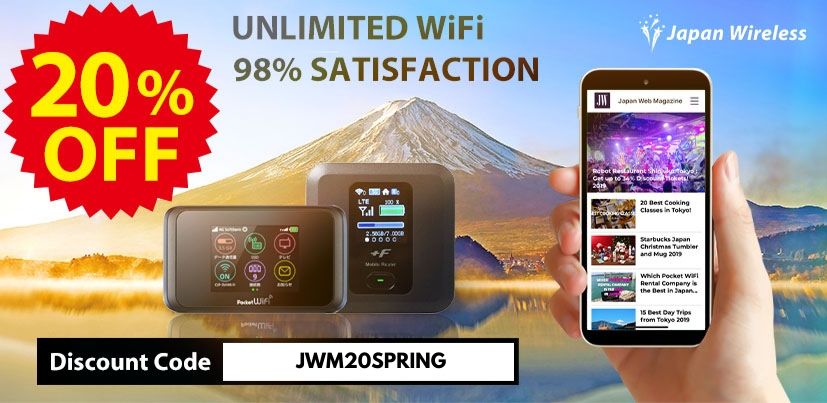 Place your order HERE with a special price!!
---