Best Japanese Sunscreens for Sensitive Skin 2021
Best Japanese Sunscreens to Buy for Sensitive Skin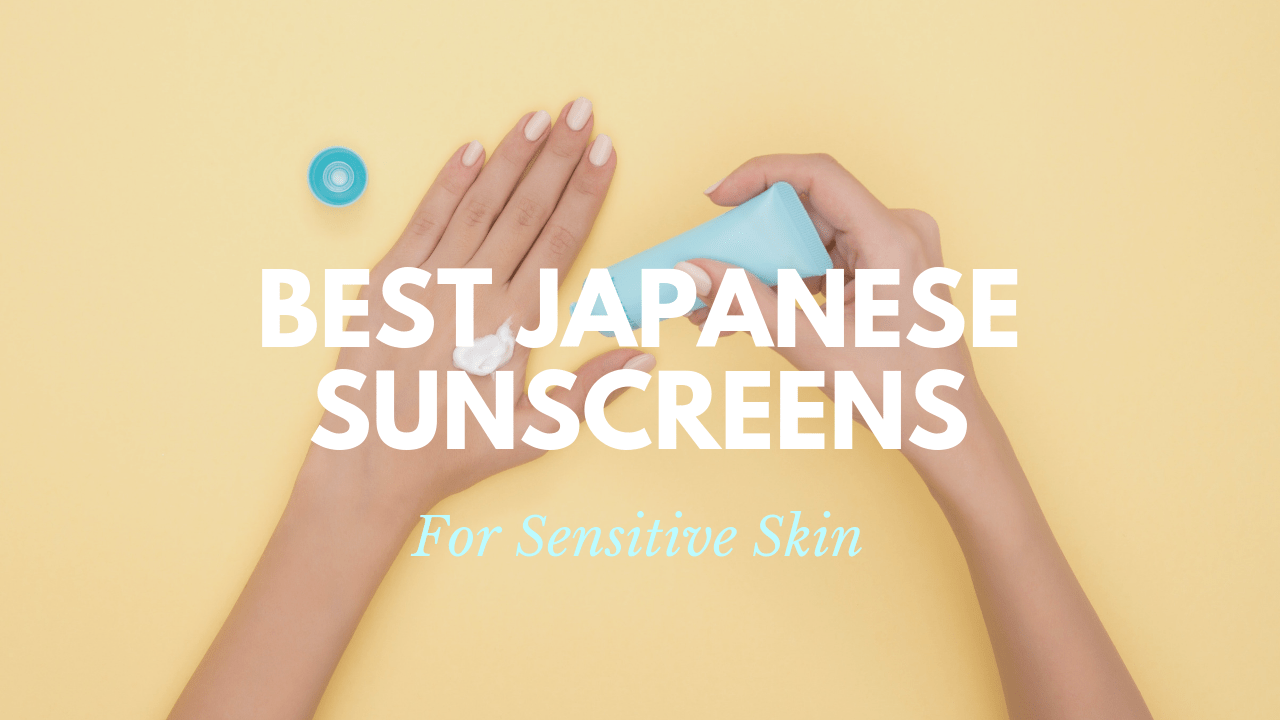 Japanese skin care products are popular worldwide today, and among many types of skin care products, Japanese sunscreens are highly regarded for the effectiveness, price and variation. Every spring and summer, new sunscreen products are being released in Japan, and most of them can be found at Japanese drugstores or variety stores easily.
If you have sensitive skin, you may wanna avoid some sunscreen products with strong UV protection and high water resistance, which may cause some irritation or reaction on your skin. In Japan, various kinds of sunscreens are available according to skin type and the effectiveness.
Some of the most popular sunscreen brands like ANESSA, BIORE and NIVEA have sunscreens specially made for sensitive skin type beside their regular products. These gentle-formula sunscreens are usually low-irritant and free of additives like alcohol, paraben, coloring and fragrance. If you ever had skin problem using sunscreens in past, you may wanna try some of Japanese sunscreens for sensitive/delicate skin type.
In this article, I have listed some of the best Japanese sunscreen for sensitive skin which are gentle on skin and even suitable for babies and kids!
---
1. ANESSA Perfect UV Mild Milk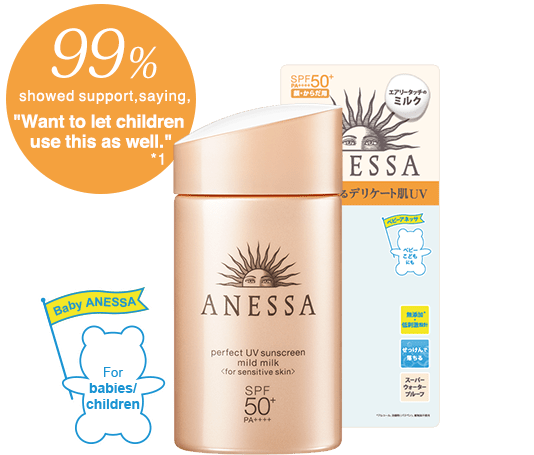 The best selling Japanese sunscreen of all time, Shiseido ANESSA is best known for its high protection from UV ray and the longevity. The ANESSA series also offers range for delicate/sensitive skin, ANESSA Perfect UV Mild Milk (パーフェクトUV マイルドミルク), which is designed to be hypoallergenic (additive-, fragrance- and coloring-free). The product can be applied to babies and children, and easily removed with soap. Yet, the significant features of the regular ANESSA sunscreens remain such as strong UV ray cutting capacity, water resistance and the Aqua Booster Technology.
Price: 1,200 yen (20 ml), 3,000 yen (60 ml)
SPF: 50+
PA: ++++
2. Biore UV Nobi-Nobi Kids Milk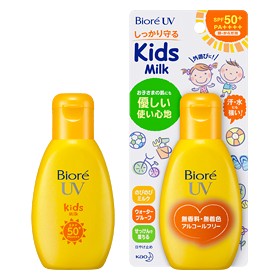 Biore UV is a top-selling sun protection brand in Japan along with ANESSA. Biore products are much more affordable, and also at drugstores and variety stores in Japan. Biore UV Nobi-Nobi Kids Milk (ビオレ UV のびのびキッズミルク) is designed to use for kids who has delicate skin, yet needs high protection from UV ray. It's gentle and smooth on skin (fragrance-free, coloring -free and alcohol-free), yet resistible to water and sweat. It provides maximum protection rate against sunburn and UV damage.
Price: 600 yen~ (90 g)
SPF: 50+
PA: ++++
3. NIVEA Sun Protect Water Milk Mild
NIVEA UV series is a popular drugstore sunscreen brand in Japan, offering a range of affordable and effective products. NIVEA UV Water Gel for KIDS (ニベアUV ウォータージェル こども用) is a gentle-formula sunscreen specially designed to protect children's delicate skin. It's free of alcohol, colorant and fragrance. The light and smooth gel sunscreen spreads smoothly without leaving white cast or stickiness. It contains moisturizing ingredients to protect the skin from dryness. It can be removed with regular soap easily.
Price: 600 yen~ (30 ml)【Shop Online】
SPF: 28
PA: ++
4. KAO Curel UV Protection Lotion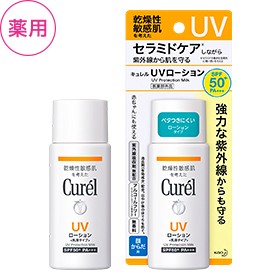 KAO Curel is Japan's top selling skin care brand for sensitive/trouble skin. KAO Curel UV Protection Lotion (花王キュレルUVローション) is a Ceramide functioned, medicated sunscreen product that protects skin from UV rays as well as skin damages such as as dryness, redness, burning sensation, dark spots and freckles. The light emulsion type sunscreen is easy to apply and leaves silky texture. It's UV absorber-, fragrance-, coloring- and alcohol-free. The compact bottle is easy to carry in your bag.
Price: 1,500 yen~ (60 ml) 【Buy it Now】
SPF: 50+
PA: +++
5. KISS ME Mommy! UV Mild Gel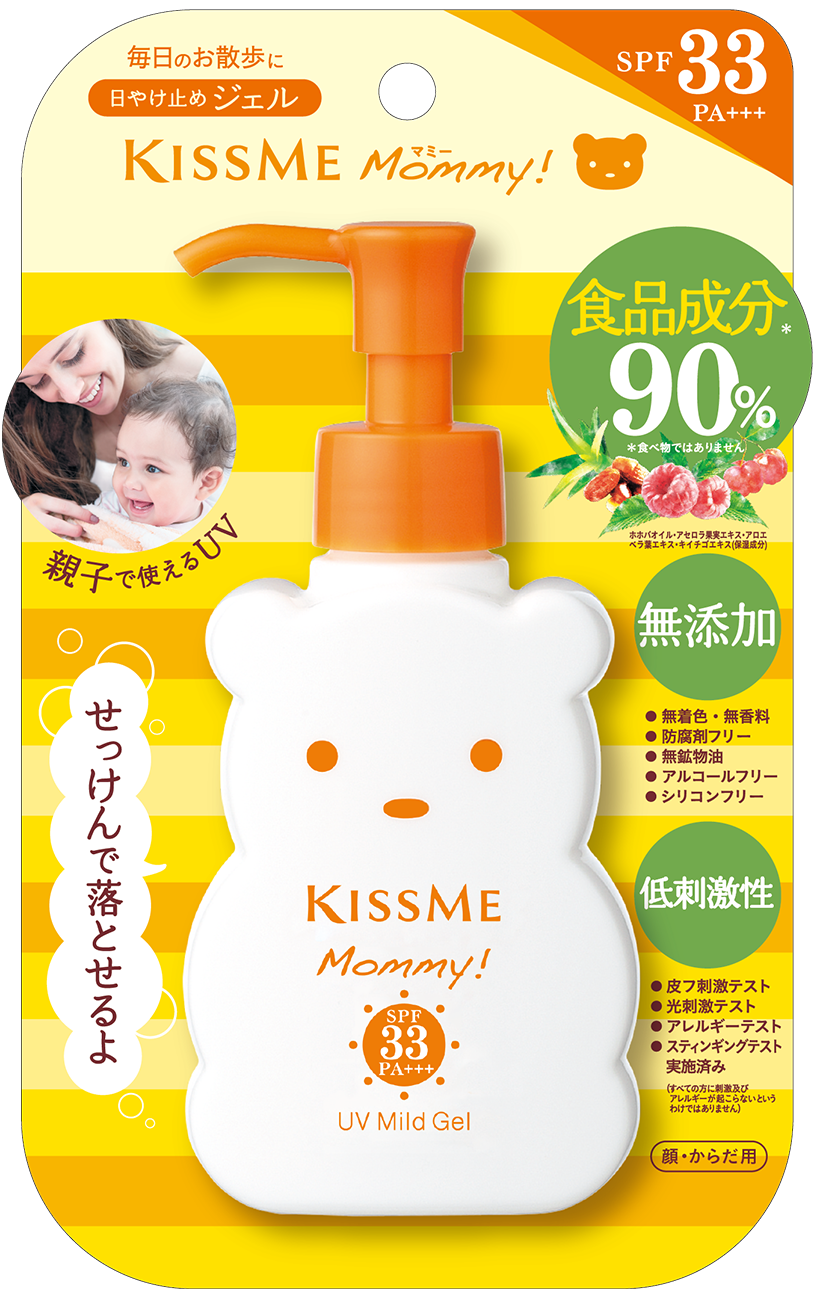 KISS ME Mommy! UV Mild Gel (マミー UVマイルドジェル) by ISEHAN is the top selling Japanese sunscreen for children. The product is additive-free (coloring free, no fragrance free, preservative free, alcohol free) and made with 90% food composition that are gentle on delicate and sensitive skin. It also contains natural beauty ingredients that keeps skin smooth and moisturized. It can be used for both face and body, and removed with regular soap effortlessly.
Price: 9,00 yen (100 g)【Shop Online】
SPF: 33
PA: +++
6.MINON Amino Moist Bright Up Base UV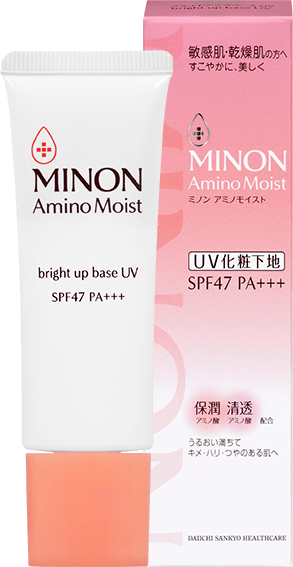 MINON Amino Moist is a Japanese skin care brand offering a range of skin care products for dry, sensitive skin, which are formulated with moisture-retaining amino acid. MINON Amino Moist Bright Up Base UV (ミノン アミノモイスト ブライトアップベース UV) is a lightly tinted makeup primer with powerful UV protection. It naturally brightens up the skin tone and evens out the complexion while protecting the skin from damages by UV rays and dryness. It's patch-tested and free of alcohol, paraben, fragrance, colorant and UV absorber.
Price: 1,600 yen (25g)【Buy Online】
SPF: 47
PA: +++
7. MUJI Sunscreen Milk for Sensitive Skin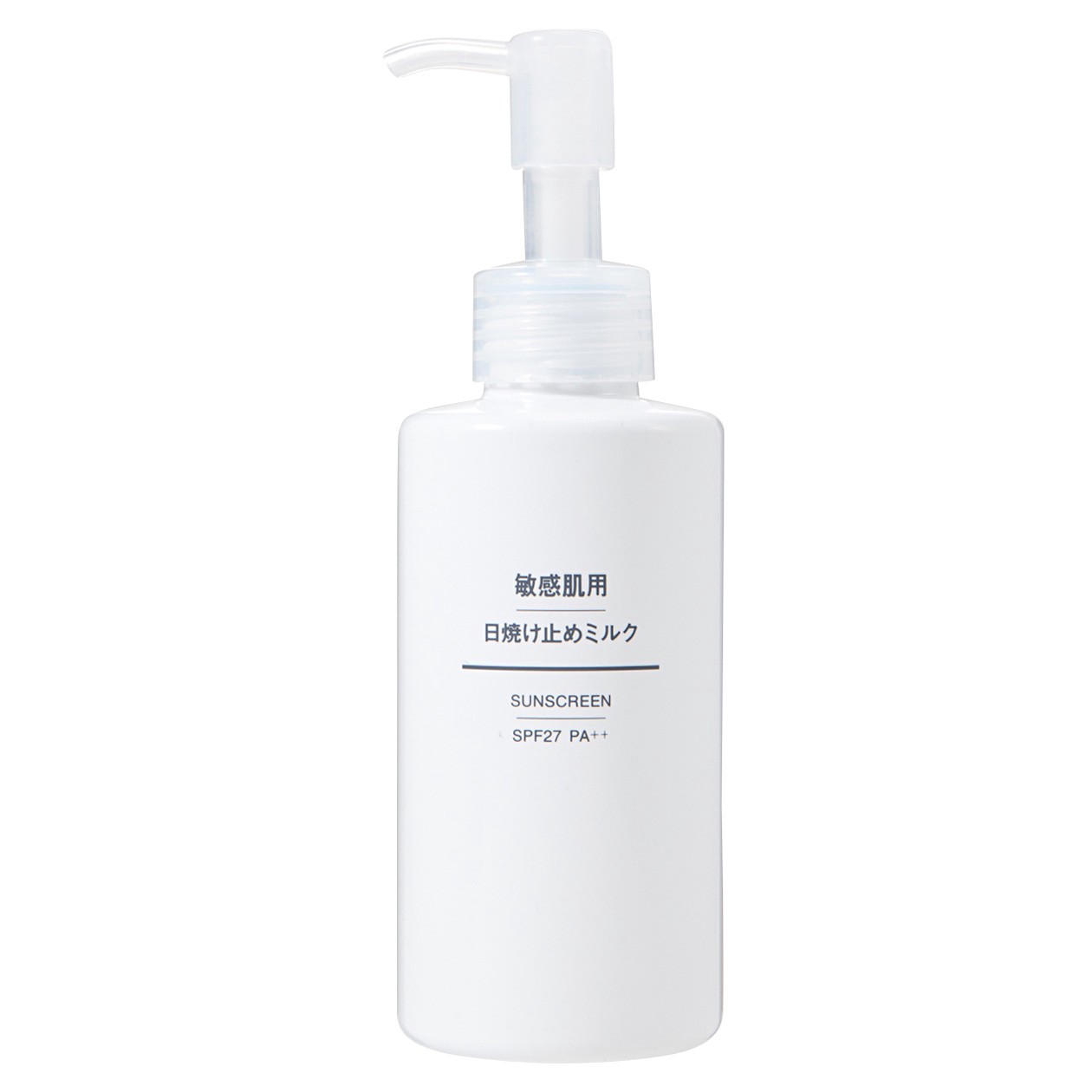 The popular retail company, MUJI is one of the most famous Japanese stores across the world. A wide variety of beauty products can be found at MUJI stores today including daily skin care products depending on skin type. MUJI Sunscreen Milk for Sensitive Skin (敏感肌用日焼け止めミルク) is friendly to sensitive/delicate skin type. It's free of fragrance, coloring, mineral oil, weak acid, paraben, and alcohol. The light texture milk is easy to apply. Comes in a large bottle that can be used for a whole season or share with a whole family.
Price: 1,490 yen (150 ml)
SPF: 27
PA: ++
---
For more information about popular Japanese sunscreen products, please check out my previous articles listed below!
▽Related Articles▽
▼Editor's Picks▼
---