Best Japanese Sunscreens for Acne Prone Skin
Must-Buy Sunscreens for Oily Skin and Acne-Prone Skin at Japanese Drugstores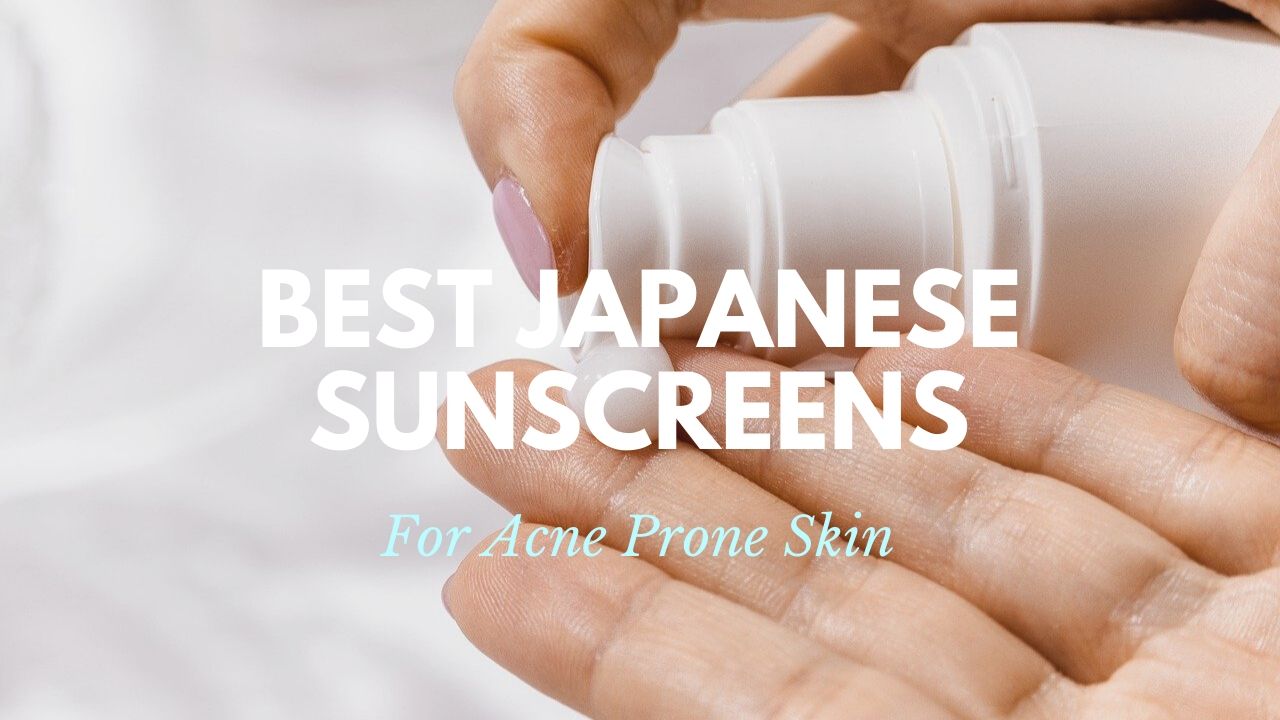 Japanese sunscreens are now gaining huge popularity worldwide and various products are sold overseas or available to purchase online. Japanese sunscreens are known for being high-quality, effective and affordable, and also various products are on the market with different functions and formulations according to purpose and skin type.
If you have oily skin or acne-prone skin type, you may have problems with using regular sunscreen products with high sun protection factor rates and longevity. These products offers amazing functions as a sunscreen, but may cause irritation or breakouts on sensitive skin. Also, UV is one of the factors causing acne, so it's recommended to use special skin care products for acne treatment.
In Japan, there are several sunscreen products which are light-weight, non-greasy and specially formulated for oily skin, combination skin and acne prone skin type.
In this article, I would like to share the list of recommended Japanese sunscreens for acne prone skin which you can find local drugstores in Japan. Some of products are also available to shop online.
If you ever had skin problem using sunscreens in past, try some of these Japanese sunscreens!
1. Curel UV Cream
Curel is a Japanese skin care brand offering a wide range of skin care products specially designed for sensitive skin. With more than 30 years of extensive dermatological research, Curel's skin care products are formulated with the Ceramides functioning ingredients to achieve the healthy-looking moisturized skin.
Curel UV Cream (キュレル UVクリーム) is a Ceramide function, medicated sunscreen cream for face (SPF30 PA++). It protects your skin against UV damage while reducing redness and inflamed skin caused by UV rays. It also helps to keep the skin healthy and moisturized without greasy feeling. It's alcohol-free, hypoallergenic and non-comedogenic formula, and tested for allergy and sensitive skin. Essence and milk types are also available which can be used for face and body.
Price: 1,650 yen (30g) 【Buy it Now】
2. MINON Animo Moist Balancing Base UV
MINON is another Japanese skin care brand offering skin care products for sensitive skin. The brand is owned by the pharmaceutical company Daiichi Sankyo and develops the original amino acid formula skin care products.
MINON Amino Moist Balancing Base UV (ミノン アミノモイスト バランシングベース UV) is a UV makeup primer for combination and sensitive skin. It corrects skin tone and prevents smudges caused by sebum or dryness. It's alcohol free, additive-free, tested for allergy and sensitive skin and a prescription that is less likely to cause acne.
Price: 1,760 yen (25g)
3. Mentholatum Acnes UV Milk
Mentholatum Acnes is a Japanese skin care brand focusing on teenage, acne care products. The brand's skin care series is widely available at drugstores in Japan and sold at very affordable price.
Acnes UV Milk (メンソレータムアクネス UVミルク) is a tinted milk sunscreen that consists two active ingredients for acne treatment (anti-flammatory and anti-bacterial ingredients). With SPF50+ and PA+++, it protects your skin from strong UV rays. The product can be used as a makeup primer as the lightly beige tint helps to cover acne marks. It's tested for non-comedogenic and allergy.
Price: 880 yen (30g) 【Buy it Now】
4. Yuskin S UV Milk
Yuskin is a Japanese pharmaceutical company founded in 1955. The company is best known for the skin care series Yuskin A including body cream and hand cream. Yuskin S is the skin care series which is specially developed for sensitive and delicate skin type, and various gentle formula skin care products are available including sunscreen.
Yuskin S UV Milk (ユースキンS UVミルクa) is a SPF25/PA++ sunscreen milk that prevents daily UV rays. It's a mild, non-chemical formula that can be used for children's skin and sensitive skin. It also contains several moisturizing ingredients that balances your skin hydration. It's additive-free, alcohol-free and can be washed off easily with regular soap.
Price: Open price (40g) 【Buy it Now】
5. ORBIS CLEARFUL Day Care Base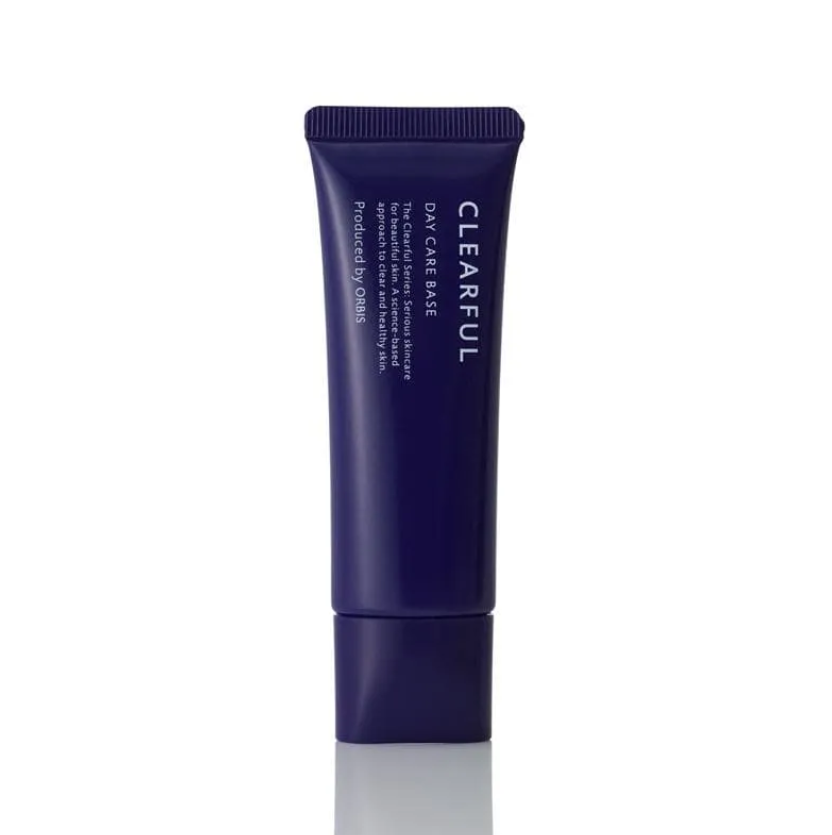 ORBIS is one of the largest mail-order (online and catalogue) cosmetics brands in Japan along with DHC and FANCL. ORBIS offers highly effective and gentle skin care products supporting various skin types and problems. ORBIS CLEARFUL is the brand's skin care line specialized for acne care.
ORBIS CLEARFUL Day Care Base (ORBIS 薬用 クリアフル デイケアベース) is a medicated makeup primer with SPF28/PA+++ which protects the skin from UV rays while giving acne treatment. It's formulated with acne-fighting ingredients as well as moisturizing ingredients which maintain the skin's hydration and softness. The pink-beige tint provides the naturally toned-up, smooth and beautiful skin. It's additive-free, tested for allergy and non-comedogenic.
Price: 1,320 yen (30g)
6. NOV UV Milk EX
NOV is a Japanese cosmetics brand offering a hypoallergenic skin care line based on clinical dermatology for dry, sensitive and acne-prone skin. The brand also produces makeup, body care, hair care and baby skin care products which are also suitable for sensitive skin.
4 types of sunscreen products are currently available by NOV, and NOV UV Milk EX (ノブ UVミルクEX) is the most skin gentle and moderate sunscreen product from the lineup. The milk type sunscreen can be used for face and body and protect the skin from UV rays with SPF32 and PA+++. The light-weight and smooth milk is easy to spread, and can be washed off with warm water. It's mild formula, colouring and fragrance free, and tested for allergy and non-comedogenic.
For higher UVA & UVB protection rates, I'd recommend you to choose NOV UV SHIELD EX which is waterproof and offers the full strength of protection.
Price: 2,200 yen (35g) 【Buy it now】
Thanks for reading! I hope you have enjoyed checking out the best Japanese sunscreen for acne prone skin! Which product you wanna try most? I hope you can find the best sunscreen which are perfectly suited for your skin!
Listed sunscreens are widely available at drugstores, variety stores and cosmetics shops in Japan, but you can also purchase some of them from abroad! Check an online store Kokoro offering a wide range of Japanese beauty products with worldwide shipping. Visit their website (Kokoro: http://bit.ly/32HfNbi) to check more Japanese cosmetics products! Free shipping is available when you spend over 40 USD 🙂
For more information about Japanese sunscreens, here are some more articles for you to check out!
▽Related Articles▽
▼Editor's Picks▼
---