Best Face Masks for Oily Skin in Japan
Must-Buy Japanese Sheet Masks for Oily/Acne Prone Skin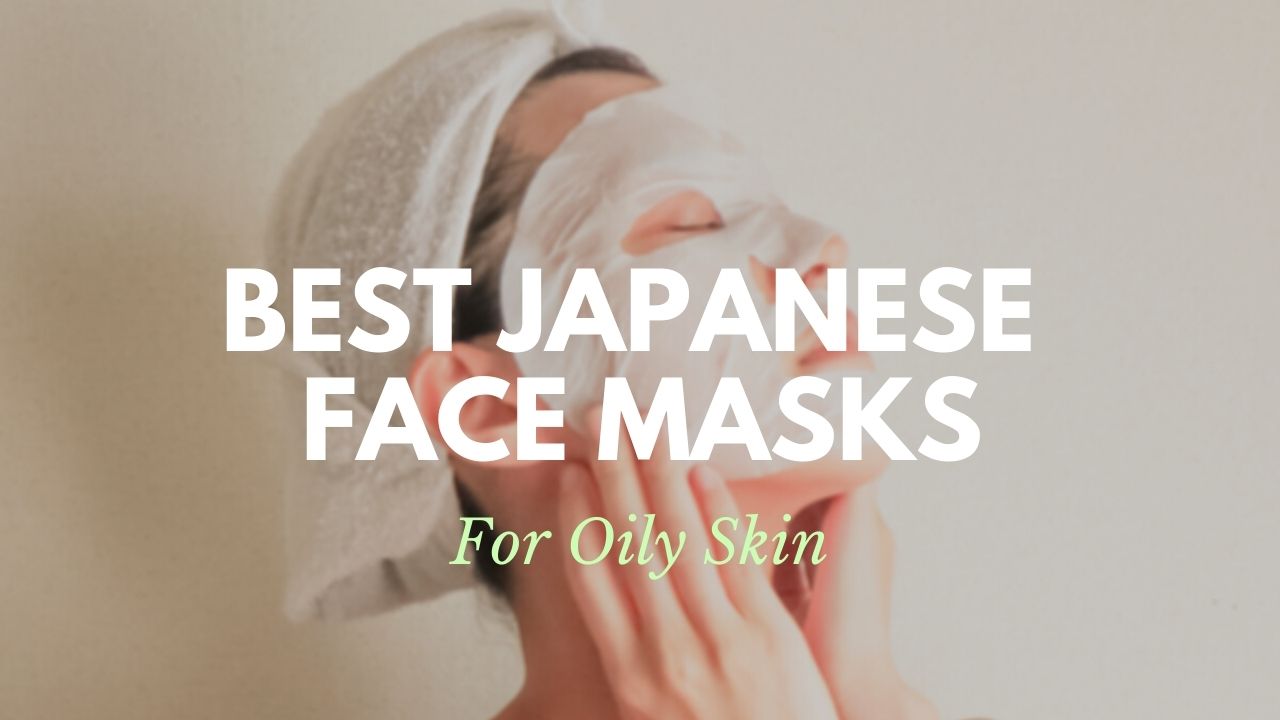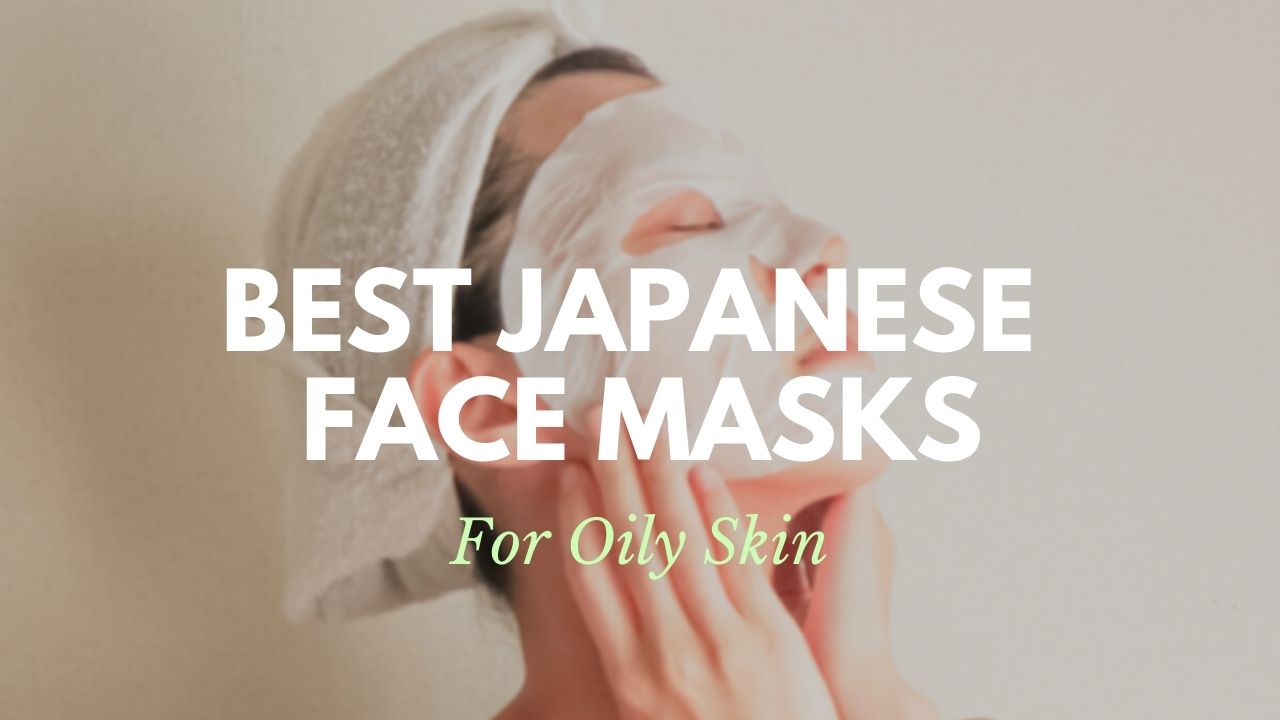 Facial sheet mask is now one of essential skin care products for our daily skin care routine, and Japan is one of the leading countries producing quality, wide-variety face masks. There are literally thousands of products on the market today with a various price range and different skin care benefits.
Commonly, facial sheet masks are used for hydrating and nourishing skin and many products are designed for dry skin. However, some of Japanese face mask brands offers products with more variations such as skin brightening, aging-care, oil-controlling and pore-minimizing. Yes, face masks are not only for dry skin.
If you have oily or acne-prone skin type and wish to try Japanese face masks, yet to avoid being over-hydrated or greasy, you can check out my picks of the best face masks for oily skin in Japan! These face masks deliver great skin care benefits for oily skin such as skin clarifying, pore-minimizing and preventing acne causing. Moreover, some products are hypoallergenic and gentle formula for acne-prone skin. So let's check out which Japanese face masks are listed 🙂
If you have dry skin, you can check this article!
---
1. Lululun White
Lululun is the face mask brand known as a pioneer of inexpensive Japanese facial mask and has sold sold over 1 billion sheets worldwide since 2011. The brand offers a wide variety of affordable and effective face mask products from moisturizing to anti-aging types.
Lululun White is a skin brightening type facial mask from the classic Lululun face mask series along with Lululun Pink (Balancing Moisture) and Lululun Blue (Deep Moisturizing). It contains several key beauty ingredients such as Vitamin C, β White and elderflower extract which boost dull and lackluster skin and deliver brighter skin complexion. The skin feels fresh and clear after using, and it's recommended for oily and combination skin type.
Price: 450 yen (7pc)/1,600 yen (32pc)【Shop Now】
2. QUALITY 1st All in One Sheet Mask White EX
Quality 1st is another leading Japanese face mask brand which products are widely sold at drugstores and cosmetics stores across the country. As of the name, the brand produces efficacy and quality, yet very affordable face masks which are preservative-free and made with 100% Japanese cotton.
Out of all lineup, Quality 1st All in One Sheet Mask White EX is the most popular face mask among the users with oily to combination skin. The mask contains three kinds of whitening essences: Placenta, Vitamin C and Nano White which moisturizes the skin instantly and improve the skin clarity. It's an additive-free, hypoallergenic mask and can be recommended even for sensitive or acne-prone skin. This all-in-one type mask works as skin toner, moisturizer and beauty serum.
Price: 330 yen (5pc)/1,900 yen (30pc)【Shop Now】
3. Saborino Morning Mask Botanical
Saborino Morning Mask is a facial mask series designed for quick, hassle-free skin care routine and to replace face wash, skin care and moisturizing makeup primer in a single application. It's one of the most trending cosmetics products in Japan today that won multiple beauty awards in the past few years.
Currently there are three types of Saborino morning face masks available: regular (yellow), moisturizing (pink) and botanical (white). While the first two types are designed for normal to dry skin, the botanical type is recommended for oily skin as it's free of oil and alcohol. It's blended with 3 kinds of organic herb which moisturize the skin and tighten pores with cool and fresh feeling at the same time. The 3-in-1 facial mask is a perfect skin care item for busy morning!
Price: 1,300 yen (28pc)【Shop Now】
4. KOSE Clear Turn Essence Mask Vitamin C
KOSE Clear Turn is a top-selling facial sheet mask brand in Japan, providing high-quality and affordable face mask products. The brand has several face mask series for each skin type and condition, which feature selected beauty serums and specially designed sheets.
Clear Turn Essence Mask series is formulated with highly-pure moisturizer and various beauty essence for different skin care effects such as Q10 for revitalizing care (orange), collagen for skin firming (pink) and hyaluronic acid for moisturizing (yellow), and it features a close-fitting sheet for better adhesion. The Vitamin C type (Blue) is a whitening care face mask containing highly-pure Vitamin C, which helps to control the melanin production to prevent dark spots and freckles, and leads the translucent and fresh looking skin.
Price: 980 yen (30pc)【Shop Now】
5. Hadabisei Adult Acne Care Face Mask
Hadabisei is a Japanese skin care brand producing effective and affordable skin care products for various skin types and troubles including skin-brightening, moisturizing, wrinkle care, acne care, etc. Facial masks are the top-selling products by the brand and there are various types available.
Hadabisei Adult Acne Care is a medicated skin care line designed for adult acne care, which consists of face wash, toner, cream and face mask. Adult Acne Care Face Mask provides an intensive care for acne prevention, acne scars and skin brightening and contains anti-inflammatory ingredients and various beauty ingredients including Vitamin C and Collagen. It also helps to control the production of melanin and prevent blemishes and freckles. The product is tested for allergies and non-comedogenic.
Price: Open Price (7pc)【Shop Now】
6. Melano CC Sheet Mask
Melano CC is a popular skin care series in Japan, featuring Vitamin C formulated skin care products including face cream, essence and toner. All products contain high concentration of Vitamin C which fights against hyperpigmentation and helps to prevent acne and breakouts.
Melano CC Sheet Mask is a face mask featuring Vitamin C and E essence which deeply penetrates into the skin and suppresses melanin production. It provides the skin an intensive skin care after being exposed to ultraviolet rays or it can be used regularly to achieve the skin with brighter and even complexion. The mask is made with 100% cotton and features the scent of highly refreshing citrus extract.
Price: Open Price (20pc)【Shop Now】
---
Thanks for reading! I hope you have enjoyed checking out my picks of the best face masks for oily skin and acne in Japan! The listed face masks are commonly sold at drugstores, cosmetics stores and variety shops in Japan, and some of products are also available abroad or to shop online with global shipping!
If you are into J-beauty, I'd recommend you to check out the online beauty store Kokoro which offers a wide selection of Japanese beauty products with worldwide shipping. Visit their website (Kokoro: http://bit.ly/32HfNbi) to check more Japanese cosmetics products! Free shipping is available when you spend over 40 USD 🙂
For more information about the latest Japanese cosmetics products, here are some more articles for you to check out!
▽Related Articles▽
▼Editor's Picks▼
---