Best Japanese Face Masks for Dry Skin
Must-Buy Moisturizing Facial Sheet Masks in Japan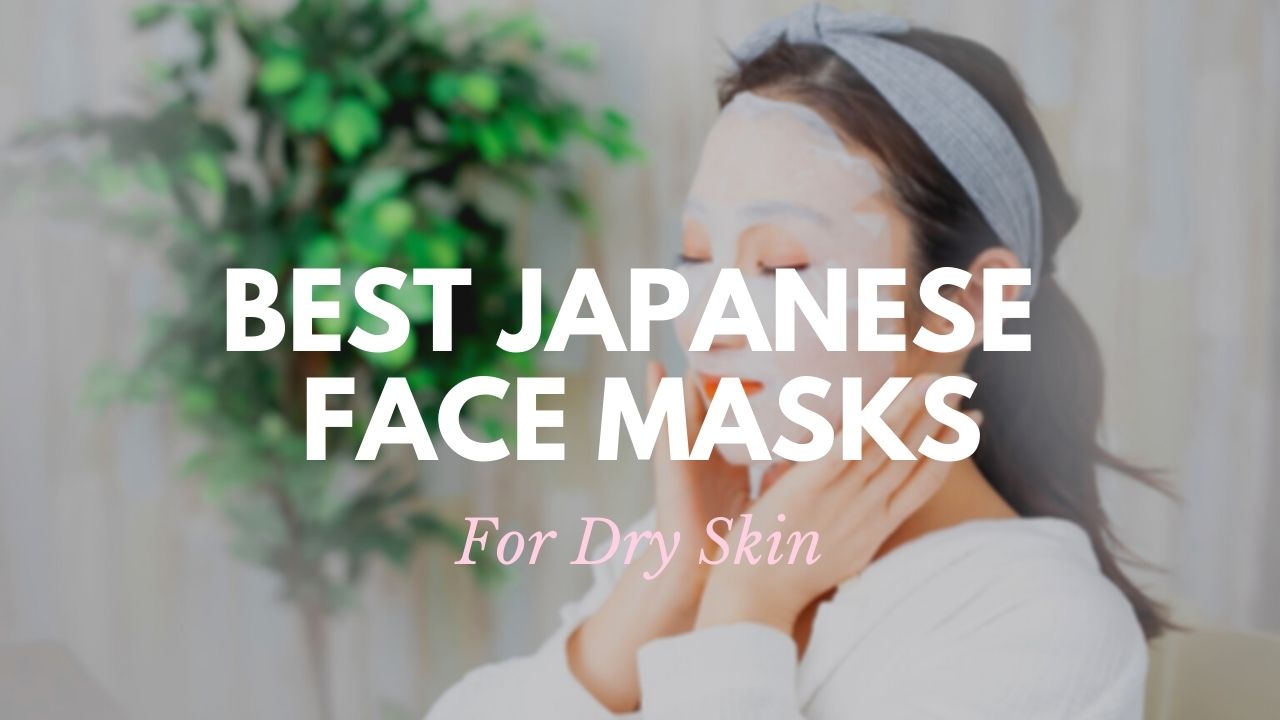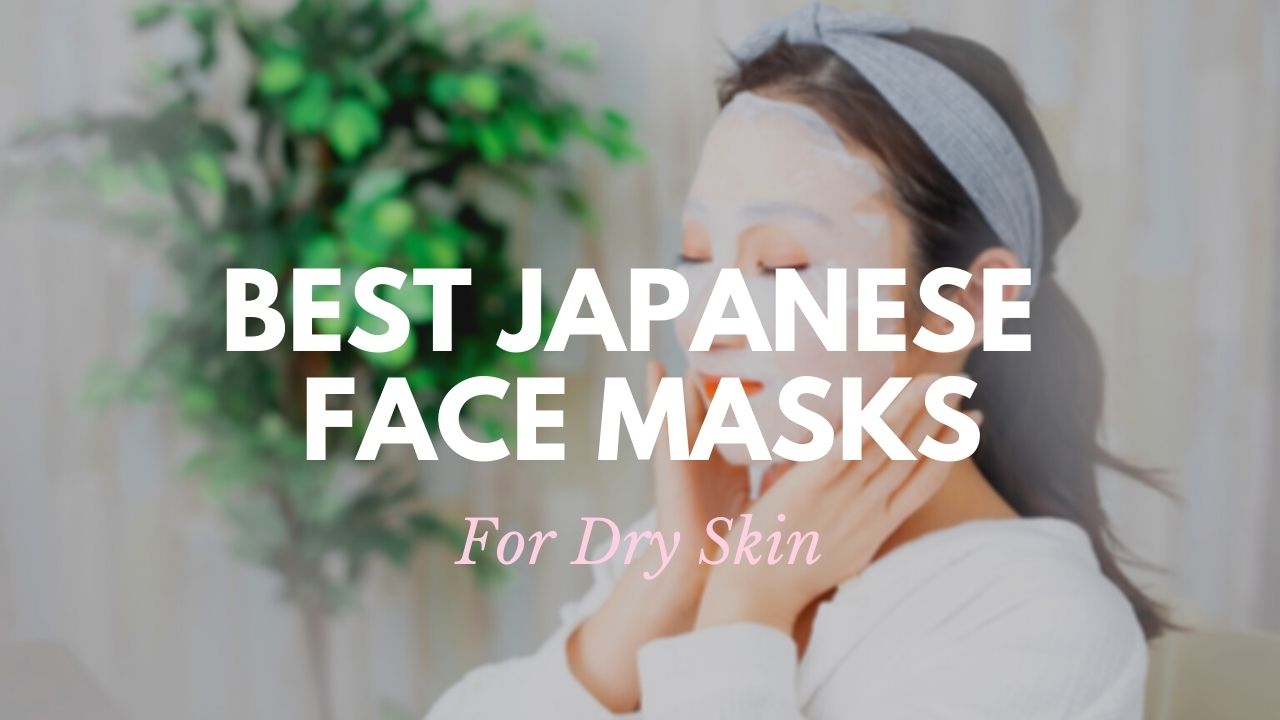 Dry skin is a common condition that affects people of all ages, and it's usually not serious, but it definitely needs a special care. The skin can get damaged and dry not only during cold winter, but all year around by heat, UV rays, air conditioning, wrong skin care products, lack of Vitamins, aging, etc. One of the most important thing to treat the dry skin is choosing right skin care products.
Facial sheet mask is a great skin care item to hydrate the skin and the key item for dry skin. Sheet masks are loaded with beauty essence, penetrate deeply into the skin and leave the skin moisturized and nourished with a single application.
Sheet masks are one of the most popular skin care products in Japan, and there are various types of products with different skin care benefits available on the market today. As we talk about dry skin today, I'd like to introduce you some of the best hydrating facial sheet masks sold in Japanese drugstores today.
These effective and affordable face masks are highly recommended for dry skin and some products are also formulated for sensitive skin. Or even if you have normal skin type, you can also consider using these moisturizing face masks during winter or when your skin got damaged by UV rays or dehydrated in summer. So let's check out the best Japanese face masks for dry skin!
You have oily skin type?? Then you may wanna check out this article!
1. Keana Nedeshiko Rice Mask
Keana Nadeshiko Rice Mask (毛穴撫子 お米のマスク) is the cult favourite, best-selling Japanese face mask popular in Japan and abroad. The brand has been selling over 200 million sheets so far and also won numbers of beauty award. The product is known for rich moisturizing rice-derived skin care serum using 100% domestically grown rice, which leads smooth, moisturized and firm skin.
The mask is recommended for dry skin with prominent pores as it nourishes the skin and helps to minimize the enlarge pores. The mask provides the instant result with high moisturization and the skin softened after applying the mask. If you are new to Japanese face mask and don't know which one to try, I'd highly recommend you to start with this one!
Price: 715 yen (10pc)【Shop Now】
2. Minon Amino Moist Essential Mask
MINON Amino Moist is a skin care series specially designed for dry, sensitive skin. The brand offers a wide range of hypoallergenic, gentle formula daily skin care products containing 9 types of hydrating amino acid which help to achieve healthy and beautiful skin.
MINON Amino Moist Essential Mask (アミノモイスト ぷるぷるしっとり肌マスク) is a highly popular item from the series, and this moisturizing facial sheet mask provides intensive hydration to the skin. It also helps to reduce fine wrinkles caused by dryness and maintain the skin barrier function. The mask contains a generous amount of beauty essence and you can also use the leftover for body after applying it on face. If you have sensitive skin and worry about using drugstore cosmetics products, this gentle skin care face mask could be for you 🙂
Price: 1,320 yen (4pc)【Shop Now】
3. Premium Puresa Golden Jelly Face Mask
Premium Puresa a face mask brand by Utena, a long-established Japanese cosmetics company providing high-quality, innovative yet affordable beauty products. The brand offers premium skin care with luxurious face masks containing a rich amount of beauty essence.
Premium Puresa Golden Jelly Mask (プレミアムプレサ ゴールデンジュレマスク) is a popular face mask series by the brand, featuring golden gel formula and each sheet contains 33g of rich gel serum as well as moisturizing agents such as ceramide, squalan and amino acid. The original mesh mask easily fits on the face and helps serum to penetrates deep into the skin. Three types of masks available with different beauty ingredients: Red with double hyaluronic acid, Blue with double collagen and Yellow with double royal jelly. All types are highly moisturizing, but the red one is most recommended for dry skin according to the brand's website.
Price: 770 yen (3pc)【Shop Now】
4. Lululun Precious Red Face Mask
Lululun is the most famous Japanese face mask brand across the world, widely sold in drugstores at affordable price. The brand offers a wide variety of skin care facial sheet masks with different skin care benefits including moisturizing, aging-care and skin brightening.
Lululun Precious (ルルルンプレシャス) is the aging-care line, delivering luxurious daily skin care treatment with a plant-derived complex oil called "L22" reproducing the sebum balance of 22-year-old. There are three types of mask (green, red and white) and the red one is the moisturizing type recommended for dry skin. The thick 3 layered sheet mask contains several moisturizing ingredients such as sacran, white rice koji Extract and plum extract which deeply hydrate the skin for long-term results.
Price:
Green 550 yen (7pc)【Shop Now】/1,980 yen (32pc)【Shop Now】
Red 528 yen (7pc)【Shop Now】/1,870 yen (32pc)【Shop Now】
White 528 yen (7pc)【Shop Now】/1,870 yen (32pc)【Shop Now】
Lululun provides many face mask products that can be chosen according to the skin type and effects, but if you are confused which one to pick, I have written an article introducing the whole lineup of Lululun Face Mask series!
5. Quality 1st All-in-one Sheet Mask The Best EX
Quality 1st is also an extremely popular face mask brand in Japan, producing high-quality and affordable face masks in many variations. The brand keeps the packaging as minimal as possible in order to provide the quality and effective products at reasonable price. Preservative free face masks are made with 100% domestic cotton and patch-tested for sensitive skin.
Quality 1st offers face masks in many variations, but the mask that I'd like to recommend most for dry skin is All-in-one Sheet Mask The Best EX (オールインワンシートマスク ザ・ベストEX) from the professional series. The mask is formulated with selected 63 kinds of aging care ingredients which deeply hydrate the skin and make your skin look younger and resilient. It also features stretch sheets that perfectly fits the face and penetrates the beauty essence into the skin quickly. The all-in-one type face mask acts as a toner, emulsion, moisturizer and beauty serum.
Price: 363 yen (3pc) 【Shop Now】/3,080 yen (30pc)【Shop Now】
6. Hadabisei Super Penetrating 3D Moist Face Mask
Hadabisei Super Penetrating 3D Moist Face Mask (肌美精 超浸透3Dマスク) is one of trending skin care products in Japan in the past few years. It features the original 3D design sheet that can easily fit and stay on the face. The mask is slightly bigger than regular size and covers until under the chin. The shape of the mask also helps to firmly lock the beauty essence to penetrate into the skin. If you ever had difficulties with face masks fitting on your face, this could be a solution!
Currently, the series offers three types of 3D face mask featuring different key beauty ingredients: Pink with collagen for aging-care moisturizing, Blue with high concentration of Vitamin C for aging-care skin brightening, Orange with hyaluronic acid for super suppleness. All types are designed to be highly moisturizing, but the Orange one is most recommended for dry skin as it's contains penetrating hyaluronic acid that provides intense hydration and leaves your skin soft and smooth.
Price: 812 yen (4pc) 【Shop Now】
7. ALFACE+ Diamond Moisture Aqua Moisture Sheet Mask
ALFACE+ is a relatively new Japanese face mask brand launched in 2017 spring, producing face masks formulated with 17 kinds of highly penetrating amid acids. Currently, there are 8 types of face masks are on the lineup that can be selected according to the skin condition and purpose such as moisture, clarifying, pore-minimizing and resilience.
ALFACE+ Diamond Moisture Aqua Moisture Sheet Mask (オルフェスダイヤモンドモイスチャーアクアモイスチャー シートマスク) is the moisturizing type face mask containing several moisturizing ingredients such as hyaluronic acid, ceramide and 14 kinds of plant-derived extracts. The sheet is designed to fit comfortably and for essence not to drip off the mask. The mask provides deep penetration into the skin to deliver hydration and leave the skin plump and supple.
Price: 193 yen (1pc)/896 yen (5pc)【Shop Now】
Thanks for reading! I hope you have enjoyed checking out my picks of the best Japanese face masks for dry skin! The listed face masks are highly effective yet pretty affordable that you can add to your daily skin care routine! They are widely sold at Japanese drugstores, cosmetics stores and variety shops, and some of products are also available to shop online with global shipping!
If you are into J-beauty, I'd recommend you to check out the online beauty store Kokoro which offers a wide selection of Japanese beauty products with worldwide shipping. Visit their website (Kokoro: http://bit.ly/32HfNbi) to check more Japanese cosmetics products! Free shipping is available when you spend over 40 USD 🙂
For more information about the latest Japanese cosmetics products, here are some more articles for you to check out!
▽Related Articles▽
▼Editor's Picks▼
---