Best Japanese Face Masks for Anti-Aging
Affordable Japanese Anti-Aging Facial Masks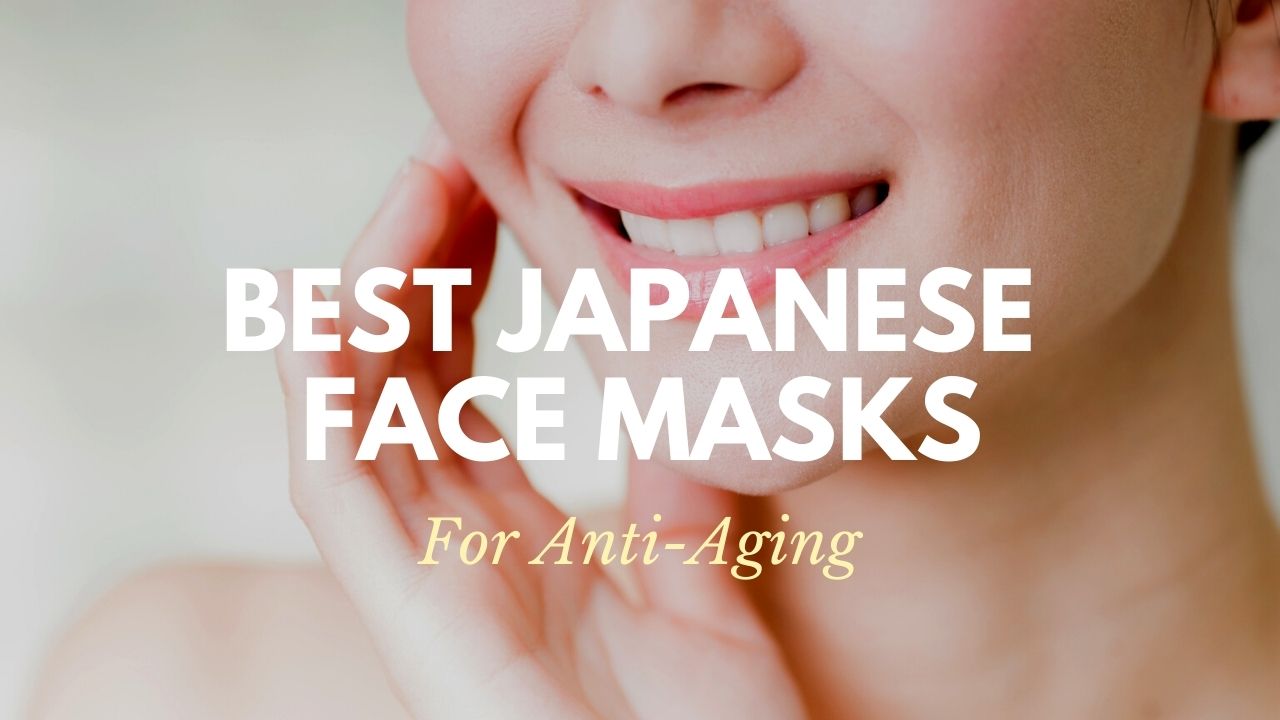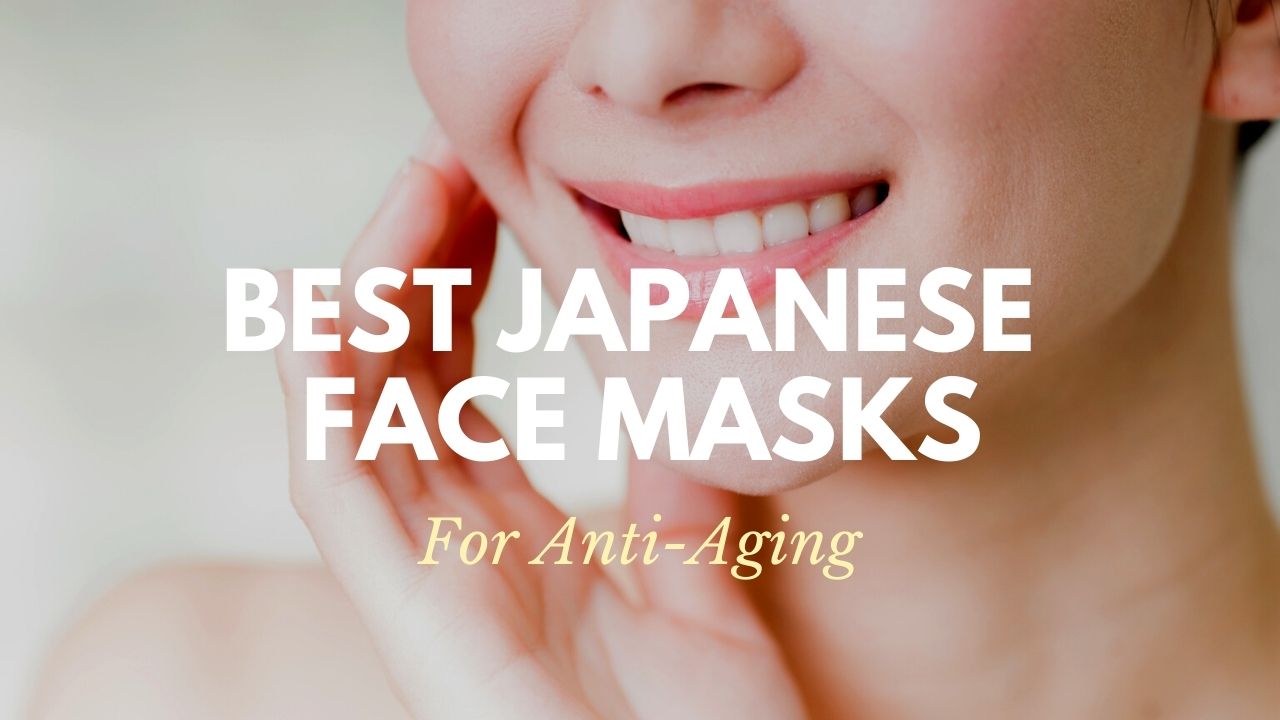 Japanese face masks are highly popular across the world, and hundreds of thousands of products are available in many different variations according to skin type, effects and user's age.
I have previously introduced the best-selling Japanese face masks previously, which are all great products for a regular skin care use, however, if you are over 40 and concerned about skin-aging, I'd recommend you to use the face masks specially designed for aged skin.
In this article, I'd like to introduced the best Japanese anti-aging face masks which are effective for reducing wrinkles, moisturizing and skin brightening. Listed products are widely available at Japanese drugstores and cosmetics stores, and also for online shopping with international shipping! Let's check them out 🙂
Japanese face masks for different skin types
▶ Best Face Masks for Dry Skin
▶ Best Face Masks for Oily/Acne Prone Skin
*Please note that this article contains affiliate links.
1. Lululun Over 45
Lululun is the top-selling face mask brand in Japan, offering a variety of face masks for moisturizing, skin brightening, therapeutic skin care, etc. Lululun face masks are popular among a wide range of age groups from teenagers to middle-aged users.
The brand recently released a new face mask series, Lululun Over 45 (ルルルンOver45), which is specially designed for people over 45 years old for anti-aging care. The mask contains beauty ingredients such as iris root extract and coconut fruit extract which are considered to be effective for aging skin care. Two types of face masks are available: Camellia Pink is a moisturizing type with several moisturizing ingredients to lead the moist and elastic skin. Iris Blue is a transparency type helping to reduce skin dullness and achieve the smooth and luster skin.
Price: 550 yen (7pc)/1,980 yen (32pc)
【Shop Now: Camellia Pink/Iris Blue】
2. QUALITY FIRST All in One Sheet Mask Grand Aging Care
QUALITY FIRST is a highly popular Japanese face mask brand with a wide range of sheet masks for various skin types. The products are widely sold at drugstores and cosmetics stores across Japan at very affordable price, yet they are high-quality and made with 100% domestic safe ingredients.
QUALITY FIRST All in One Grand series is an upgraded version of their regular sheet mask series featuring luxury beauty essences, thicker sheet and the Nano Cupsule Technology that delivers fast penetration of beauty ingredients into the skin. All in One Sheet Mask Gran Aging Care (オールインワンシートマスクグランエイジングケア) is an anti-aging care face mask with selected beauty ingredients such as hyaluronic acid, collagen, retinol, vitamin E and C which are effective for fine wrinkles caused by dryness. The multi-functioned mask works as toner, moisturizer, beauty serum, cream and pack that can significantly shorten your skin care routine.
Price: 495 yen (7pc)/1,738 yen (32pc)【Shop Now】
3. KOSE CLEAR TURN Ultra-Concentrated Moisturizing Mask EX
KOSE CLEAR TURN is one of the most popular drugstore face mask brands in Japan along with Lululun and QUALITY FIRST. The brand offers a over 50 types of sheet masks for various effects, skin types and ages.
KOSE CLEAR TURN Ultra-Concentrated Moisturizing Mask EX (コーセークリアターン超濃厚保湿マスクEX) is an aging-care face mask from the brand that provides an intensive care of fine lines and skin plumping. The soft and thick, domestically made sheets soaked with highly moisturizing ingredients (Q10, argan oil, collagen, hyaluronic acid, etc) delivers the skin premium hydration. The all-in-one type face mask has effects as toner, beauty serum, emulsion, eye mask, cream and face pack.
Price: 1,408 yen (40pc)【Shop Now】
4. Utena Premium Puresa Golden Jelly Mask
Premium Puresa is a face mask series made with a concept of "providing a luxury skin care time" by Utena, the leading cosmetics manufacturer in Japan who provides various high-quality and innovative cosmetics products. The series offers face masks featuring a luxurious amount of beauty essence.
Premium Puresa Golden Jelly Mask (プレミアムプレサ ゴールデンジュレマスク) is a moisturizing face mask highly recommended for aged skin. The luxury mask is formulated with the golden gel and contains 33g of rich and concentrated beauty serum. There are 3 types of masks with different beauty serums available: Red with double hyaluronic acid, Blue with double collagen and Yellow with double royal jelly. According to the brand's official website, the yellow one is especially recommended for aging-care, which moisturizes and softens the skin.
Price: 770 yen (3pc)
【Shop Now: Red/Blue/Yellow】
5. Hadabisei 3D Face Mask Aging Care Moisturizing
Hadabisei is a skin care brand of Kracie, the Japanese company which produces a wide range of products including cosmetics, pharmaceuticals and foods. The brand offers various face mask products for moisturizing, acne care, aging care and skin-brightening.
Hadabisei 3D Face Mask (肌美精 超浸透3Dマスク) is an unique face mask with the three-dimensional shape which fits on the face curve such as around nostrils and under the chin. It contains 30ml of beauty serums, and offers a high moisturizing effect and deep penetration. There are two aging care type face masks: Moisturizing type with penetrative collagen (pink) and Brightening type with high-grade vitamin C (blue).
Price: Open Price (4pc)
【Shop Now: Pink/Blue】
6. ROHTO 50 Megumi Oil-in Firmness Face Mask
50 Megumi (or Goju no Megumi) is an aging-care cosmetics brand specially designed for users in their 50s. The brand offers a wide range of cosmetics products including skin care, makeup and hair care which are available at affordable prices in drugstores across Japan.
50 Megumi Oil-in Firmness Face Mask (50の恵 オイルinハリ肌完了マスク) is a rich and moisturizing face mask which contains 50 kinds of nutritional ingredients including 2 kinds of hyaluronic acid, 3 kinds of collagen and placenta extract as well as 5 beauty oils to nourish and moisturize the mature skin.The 6 in one face mask works as a skin toner, emulsion, beauty serum, cream, face mask and eye mask.
Price: 990 yen (30pc)【Shop Now】
Thanks for reading! I hope you have enjoyed checking my picks of the best Japanese anti-aging facial masks! The listed products are commonly sold at drugstores, cosmetics stores and variety shops in Japan, and some of products are also available to shop online with global shipping!
If you are into J-beauty, I'd recommend you to check out the online beauty store Kokoro which offers a wide selection of Japanese beauty products with worldwide shipping. Visit their website (Kokoro: http://bit.ly/32HfNbi) to check more Japanese cosmetics products! Free shipping is available when you spend over 40 USD 🙂
For more information about the latest Japanese cosmetics products, here are some more articles for you to check out!
▽Related Articles▽
▼Editor's Picks▼
---