Best Japanese Face Masks for Brightening
Must-Buy Skin Whitening Facial Sheet Masks in Japan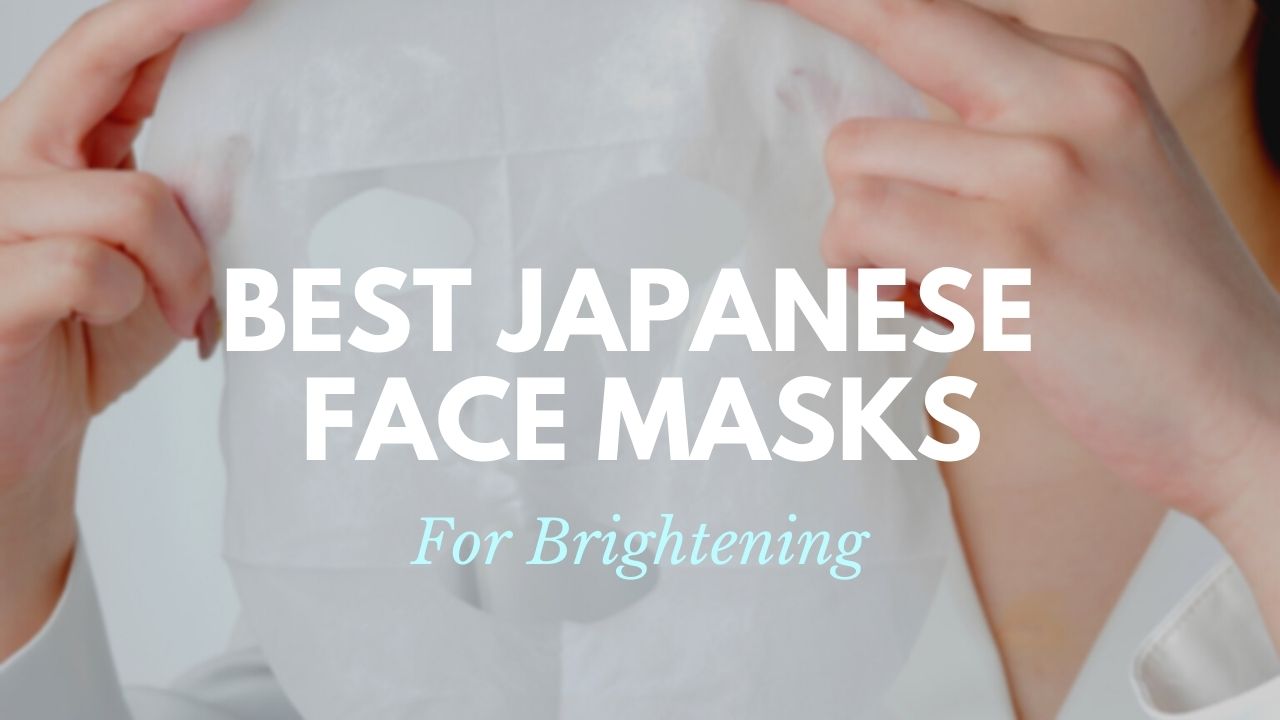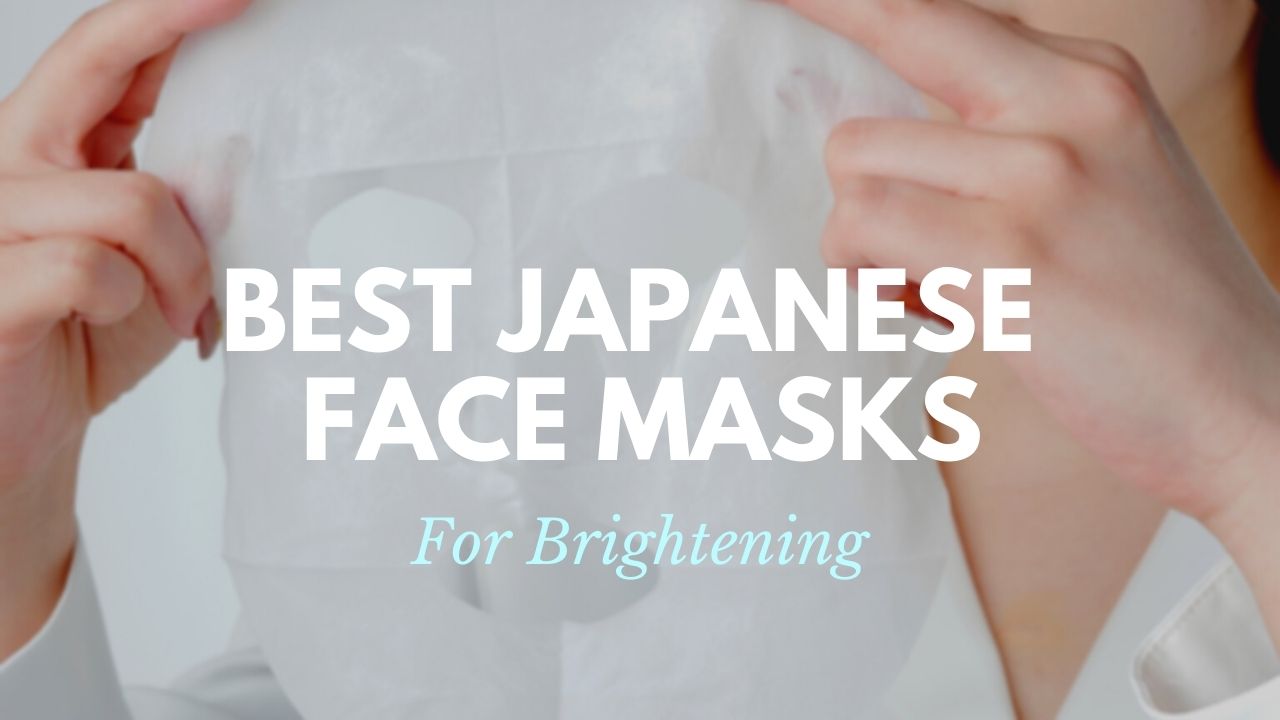 If you are worried about skin problems such as spots, freckles, and dullness and want to brighten up your skin complexion, then check out these Japanese skin care products! If you need a special brightening care, using facial sheet masks is easy yet very effective method.
Today, I'm introducing some of the best Japanese face masks specially designed for brightening and clarifying the skin. These brightening face masks contain active ingredients to fight against melanin production, prevent the cause of dark spots and freckles, and lead the bright and clear skin. So let's check them out!
1. KOSE CLEAR TURN Essence Mask Vitamin C
CLEAR TURN Essence Mask is a popular face mask series by KOSE, which is formulated with highly concentrated beauty ingredients and features newly developed close-fitting sheet for comfortable fit and fast penetration of serum into the skin. The Essence Mask series lineup includes 6 types of facial masks containing selected beauty serums that can be selected according to the skin type and effects.
The Essence Mask Vitamin C (クリアターン エッセンスマスク ビタミンC) is a skin brightening face mask containing the serum formulated with highly-pure Vitamin C. Vitamin C is considered to be highly effective for skin brightening as it inhibits melanin production in the skin. The beauty essence in the mask quickly penetrates into the skin, controls melanin production to prevent dark spots and freckles and leads the translucent, fresh and vibrant skin.
Price: 1,078 yen (30pc)【Buy it Now】
2. TRANSINO Medicated Whitening Facial Mask EX
TRANSINO is a medicated whitening skin care series developed from the dermatological science-based by a pharmaceutical company, Daiichi Sankyo. The skin care series contains an active whitening ingredient: Tranexamic acid which helps to achieve vibrant and clear skin as well as supporting skin's ability to revitalize itself.
TRANSINO Medicated Whitening Facial Mask EX (トランシーノ薬用ホワイトニングフェイシャルマスクEX) is a perfect skin care product for an intensive whitening treatment once or twice a week. The mask contains two key active ingredients for skin brightening: Tranexam acid and Glycyrrhizic acid 2k to suppress melanin production and prevent skin inflammation. This highly nourishing face mask contains various beauty ingredients for moisturizing and resilient skin.
Price: 1,980 yen (4pc)【Buy it Now】
3. Hadabisei 3D Face Mask Aging-care Brightening
Hadabisei 3D Face Mask is one of the most trending skin care products in Japan in past years, featuring an unique and innovative three-dimensional sheet that fits perfectly on facial curves and deeply penetrates the beauty essence into the skin. Currently, three types of masks are available from 3D Face Mask series, all are formulated with Hadabisei's original skin conditioning beauty essence, but each one contains different beauty serum.
3D Face Mask Aging-care Brightening (超浸透3Dマスク エイジングケア 美白) in blue packaging is suitable for skin brightening and moisturizing. This medicated facial mask contains rich 30ml of beauty serum including an active brightening agent (highly purified vitamin C) as a key beauty ingredients as well as several moisturizing agents (isoflavone and royal jelly). It inhibits melanin production, prevents the formation of dark spots and freckles, and leads to clear and moist skin.
Price: 825 yen (4pc)【Buy it Now】
4. QUALITY 1st All-in-one Sheet Mask Grand White
QUALITY 1st is one of top-selling face mask brands in Japan, and the brand provides a variety of high-quality and affordable all-in-one type facial sheet masks designed to act as multiple skin care items (toner, moisturizer and beauty serum). They are also hypoallergenic and free of preservative, fragrance, colouring, oil and alcohol, which could be used safely for sensitive skin.
QUALITY 1st All-in-one Sheet Mask Grand series is a high-graded version of the brand's regular all-in-one face mask series, featuring high-concentrated serum, nano capsule technology to boost absorption and 170% thicker sheet. The Grand series currently has three types of face masks for moisturizing (Grand Moist), aging care (Grand Aging Care) and whitening (Grand White). All-in-one Sheet Mask Grand White Face Mask (オールインワンシートマスク グランホワイト) is a brightening and moisturizing mask containing 5 kinds of highly concentrated brightening ingredients: placenta extract, arbutin, rucinol, mulberry and vitamin c derivative, and it gives an intensive brightening care with 3 mins application and leads to the clear and beautiful skin while saving time on daily skin care routine.
Price: 495 yen (7pc)【Buy it Now】/1,738 yen (32pc)【Buy it Now】
5. My Beauty Diary White Pearl Mask
My Beauty Diary is a Taiwanese facial mask brand, highly popular across the world including here in Japan. The brand offers a wide selection of high-quality and effective facial sheet masks that brings different skin care benefits such as moisturizing, anti-aging, nourishing and brightening with carefully selected natural-derived ingredients.
For skin whitening, it's recommended to pick My Beauty Diary White Pearl Face Mask (我的美麗日記 白真珠マスク), which is designed to be hydrating and provides whitening care. The mask contains gel essence formulated with 9 kinds of moisturizing ingredients and 5 kinds of skin conditioning ingredients. The key ingredient of this mask is pearl which is rich in amino acid and trace elements. It helps to maintain skin's natural barrier and leads the bright, nourished and youthful-looking skin.
Price: 734 yen (4pc)【Buy it Now】/1,386 yen (8pc)【Buy it Now】/2,640 yen (16pc)/4,996 yen (32pc)
6. MINON Amino Moist Whitening Milk Mask
MINON Amino Moist is a popular skin care brand designed for dry, sensitive skin. The brand provides various hypoallergenic, gentle formula daily skin care products which contains 9 types of hydrating amino acid to achieve healthy and beautiful skin. The brand currently offers three facial mask products that can be chosen according to the skin care effects: the award-winning MINON Amino Moist Essential Mask (moisturizing type), MINON Amino Moist Whitening Milk Mask (brightening type) and newly added MINON Amino Moist Aging Care Mask (aging care type).
The Whitening Milk Mask (うるうる美白ミルクマスク) contains anti-inflammatory and skin brightening ingredients and provides moisturizing care and whitening care at the same time. It helps to prevent the formation of melanin causing dark spots and freckles. The soft sheet soaked with a generous amount of milky essence is easy to fit the face and leads smooth and soft textured skin.
Price: 1,650 yen (4pc)【Buy it Now】
7. JAPAN GALS White Essence Mask
JAPAN GALS Whitening Essence Mask (JAPAN GAL ホワイトエッセンスマスク) is a facial mask specially designed for whitening care and recovering the skin that has been exposed to UV rays. The medicated facial sheet is made with 100% domestic natural cotton, and contains a large amount of active whitening ingredients (water-soluble placenta extract and dipotassium glycyrrhizinate). It suppresses melanin production and prevents dark spots and rough skin. It also contains various plant-derive extracts that moisturize and soften the skin. The package contains 30 sheets, suggested to use daily for a month for a result with brighter and healthy-looking skin.
Price: 1,650 yen (30pc) 【Buy it Now】
Thanks for reading! I hope you have enjoyed checking out my picks of the best Japanese face masks for skin brightening! Listed face masks are sold widely at drugstores, cosmetics stores and variety shops in Japan, and some of products are also available abroad or to shop online with global shipping!
If you are into J-beauty, I'd recommend you to check out the online beauty store Kokoro which offers a wide selection of Japanese beauty products with worldwide shipping. Visit their website (Kokoro: http://bit.ly/32HfNbi) to check more Japanese cosmetics products! Free shipping is available when you spend over 40 USD 🙂
For more information about the latest Japanese cosmetics products, here are some more articles for you to check out!
▽Related Articles▽
▼Editor's Picks▼
---