5 Best Affordable Japanese Face Masks
Cheap but High Quality, Best Facial Sheet Masks to Buy in Japan!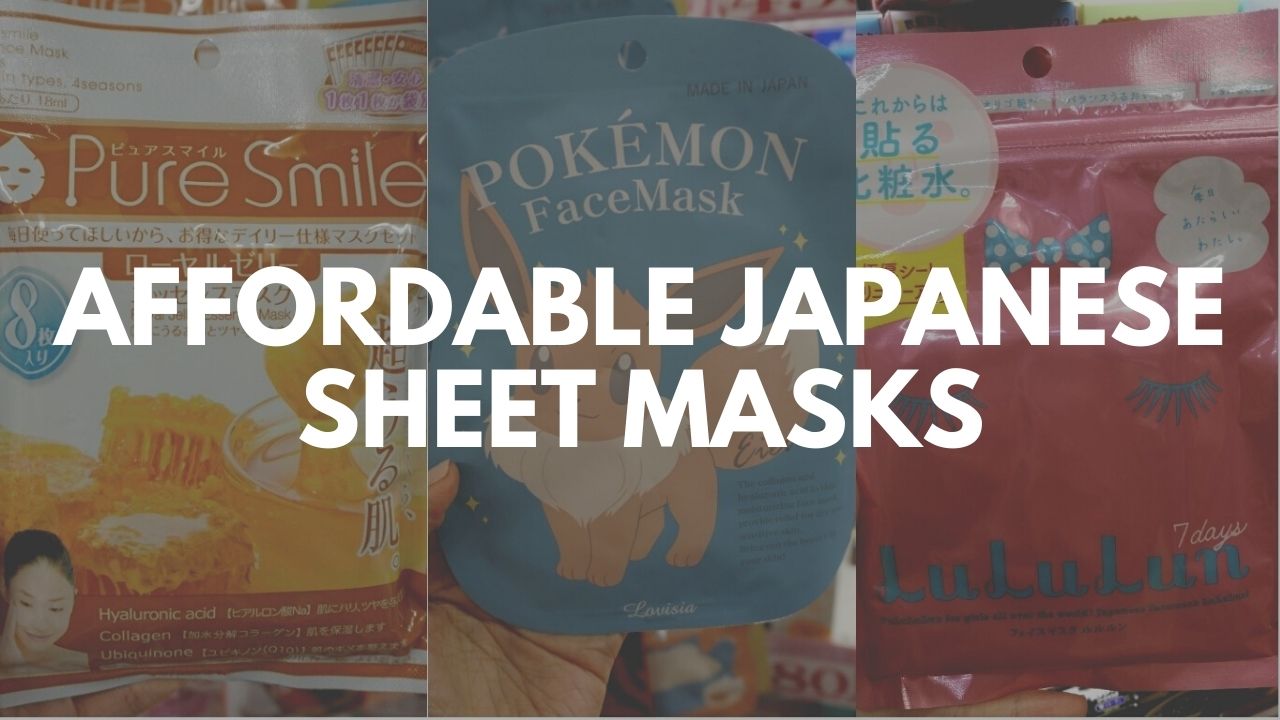 Love Japanese cosmetics?? From skincare to makeup, a variety of beauty products are available in Japan, and they are highly popular items to shop among foreign travellers today. One of the most popular Japanese beauty products is sheet masks.
In the past years, facial sheet masks have become one of essential skin care items among Japanese girls, and now hundreds of products are sold in Japan with a various price range. I have previously introduced 5 top selling facial sheet masks :
The facial masks are recommended to use everyday to maintain skin conditions, but some products are too expensive for daily use for many users.
Today, I'd like to share 5 sheet masks which are very affordable, but have amazing qualities. Each sheet masks are sold in multi-pack but individually, they cost less than 100 yen ($1) per mask!! You can easily find them at any drugstore in Japan. Let's check out the best affordable sheet masks in Japan!!
---
1. Pure Smile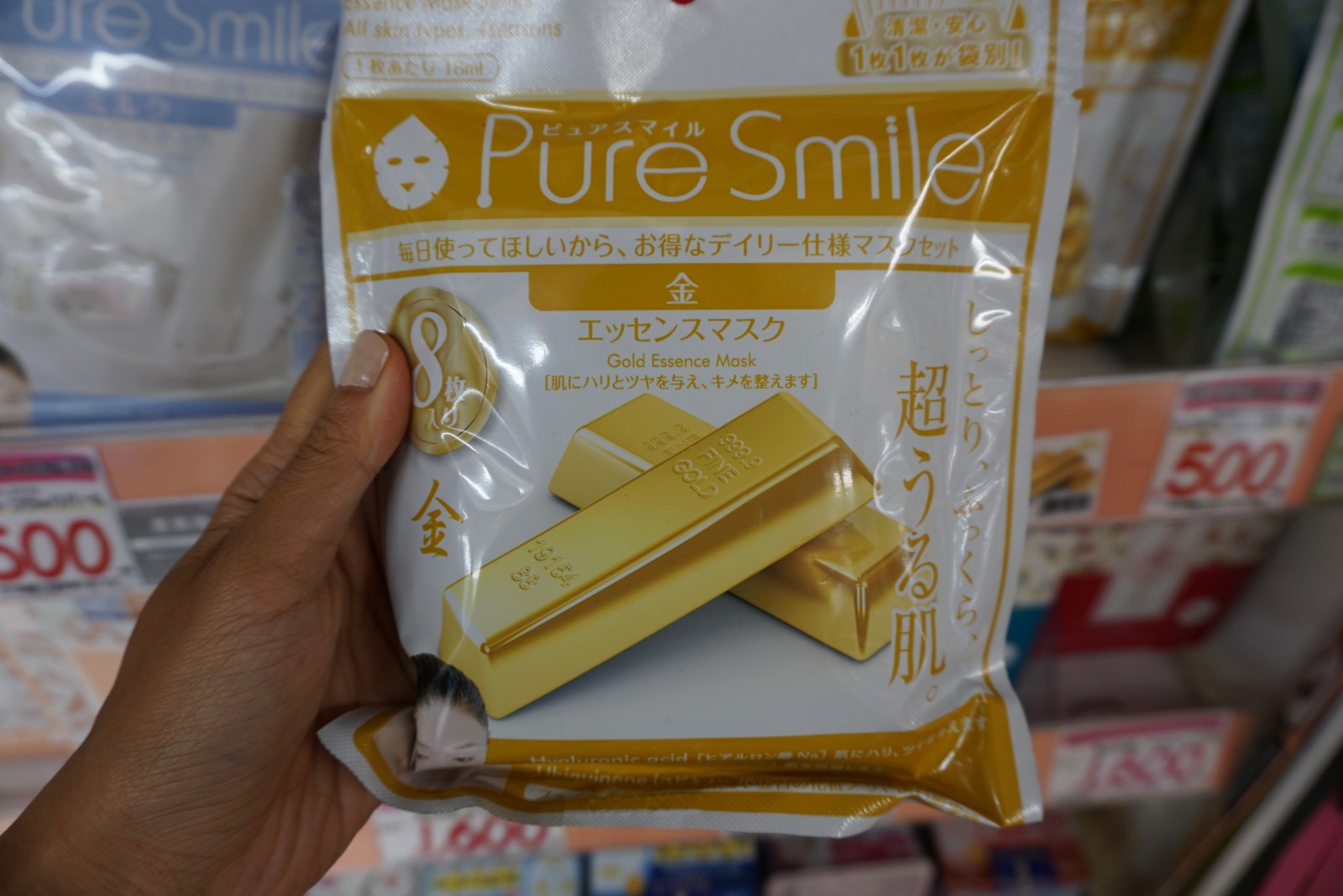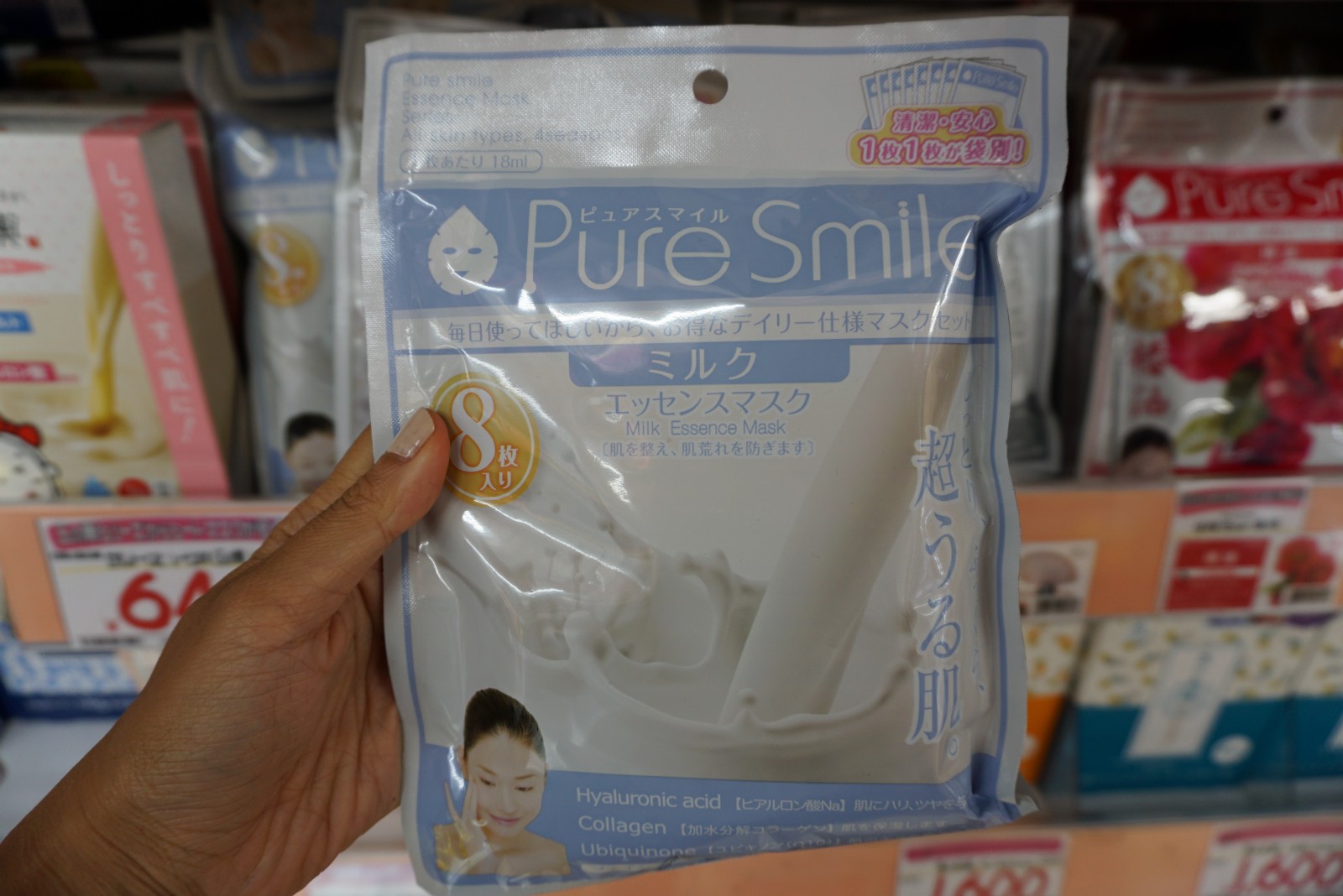 Pure Smile(ピュアスマイル)series is originally from South Korea, and now one of the best selling sheet mask brands in Japan. Pure Smile has released over 100 kinds of sheet masks so far, from the unique and funny art masks to the one with high-quality beauty ingredients. Pure Smile sheet masks are sold from 1 pc, so get as many kinds as you can and find the best sheet mask for you!
Price: 108 yen (1pc), 540 yen (8pc)
▶ Click HERE to Shop Pure Smile Sheet Mask Now!
2. LuLuLun Precious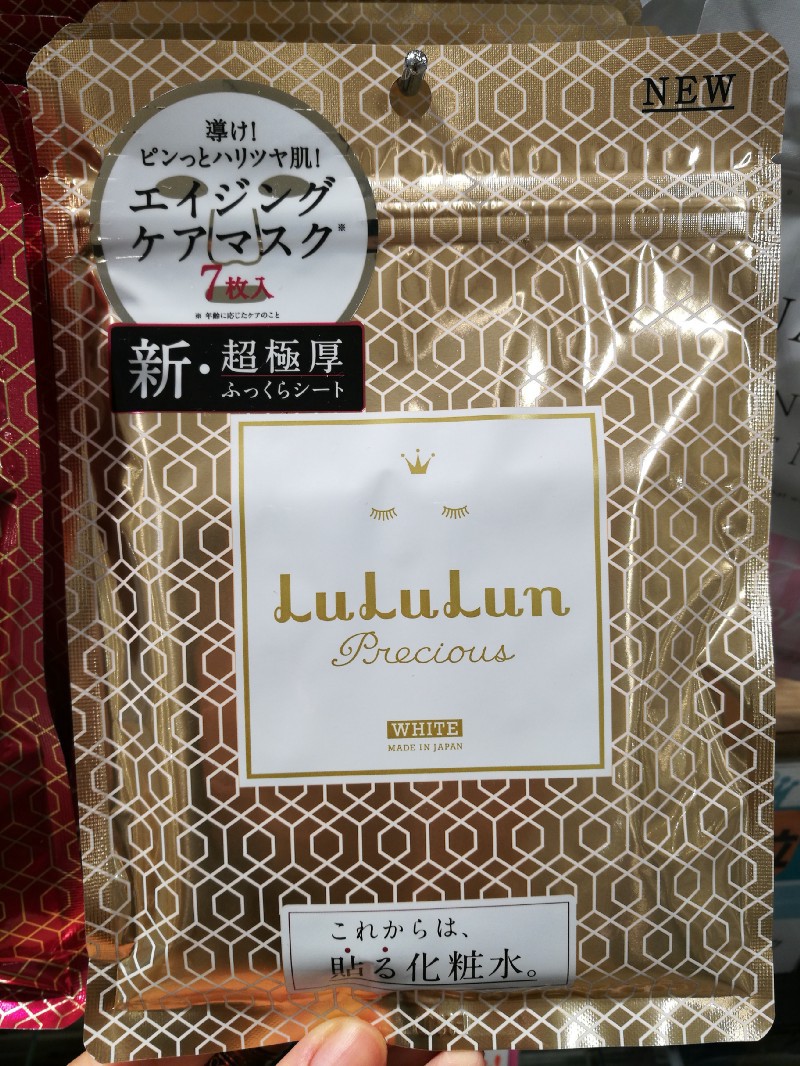 Lululun is one of the top-selling facial masks in Japan of all time. Lululun Precious is a new range by Lululun specially focused on anti-aging care, and 3 kinds are available depending on skin types, Red: For skin moisturizing /Gold: For the ultimate translucent skin/ Green For maintaining the skin balance. It contains selected beauty ingredients for adult skin.
Price: Red and Gold 450 yen (7pc), 1600 yen (32pc)/Green 500 yen (7pc), 1800 yen (32pc)
▶ Shop Online Now! Lululun Precious Series Red/Gold/Green
3. Keana Nadeshiko Rice Mask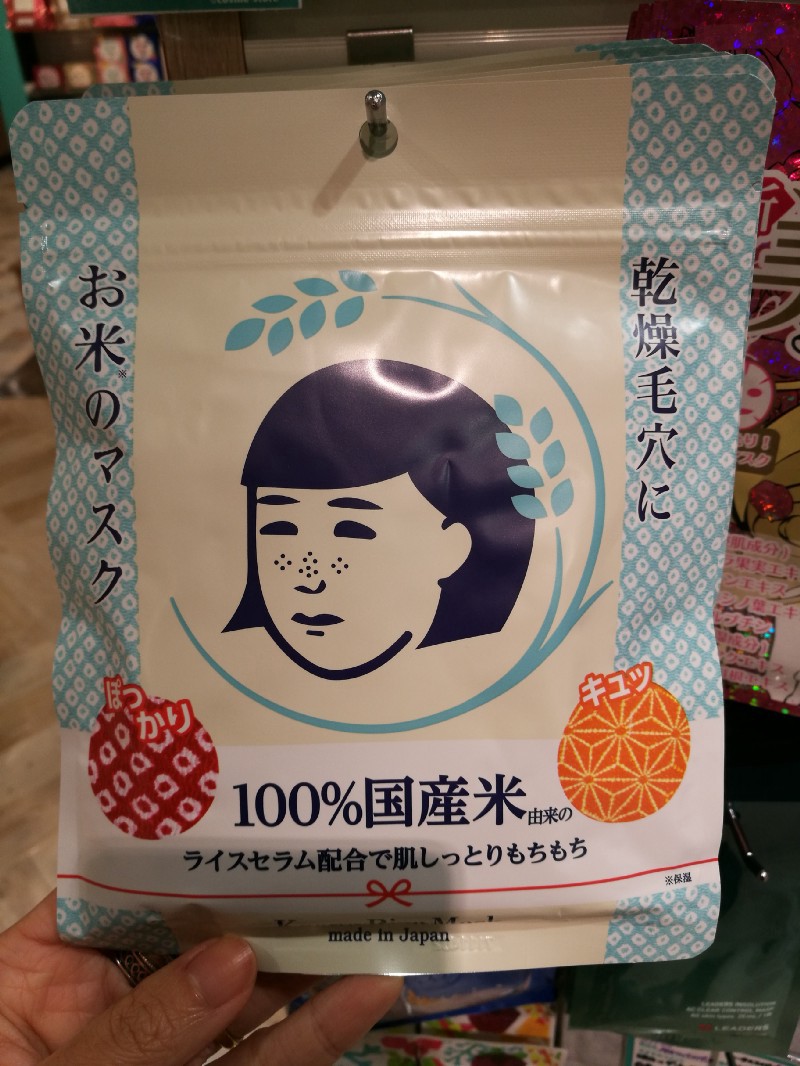 Keana Nadeshiko Rice Mask (毛穴撫子 お米のマスク) recently won the most honorable cosmetics awards: Best Cosmetics Awards by @cosme in the year-end of 2018! It works amazingly on dry and sensitive skin with pure rice serum with 100% Japanese rice. It also helps to shrink your pores and the skin to look smooth. It costs only 65 yen per mask. It's the best price for the value!
Price: 650 yen (10 pc)
▶ Global Shipping is Available! Shop Keana Nadeshiko Rice Mask HERE
4. QUALITY 1st All IN ONE SHEET MASK MOIST EX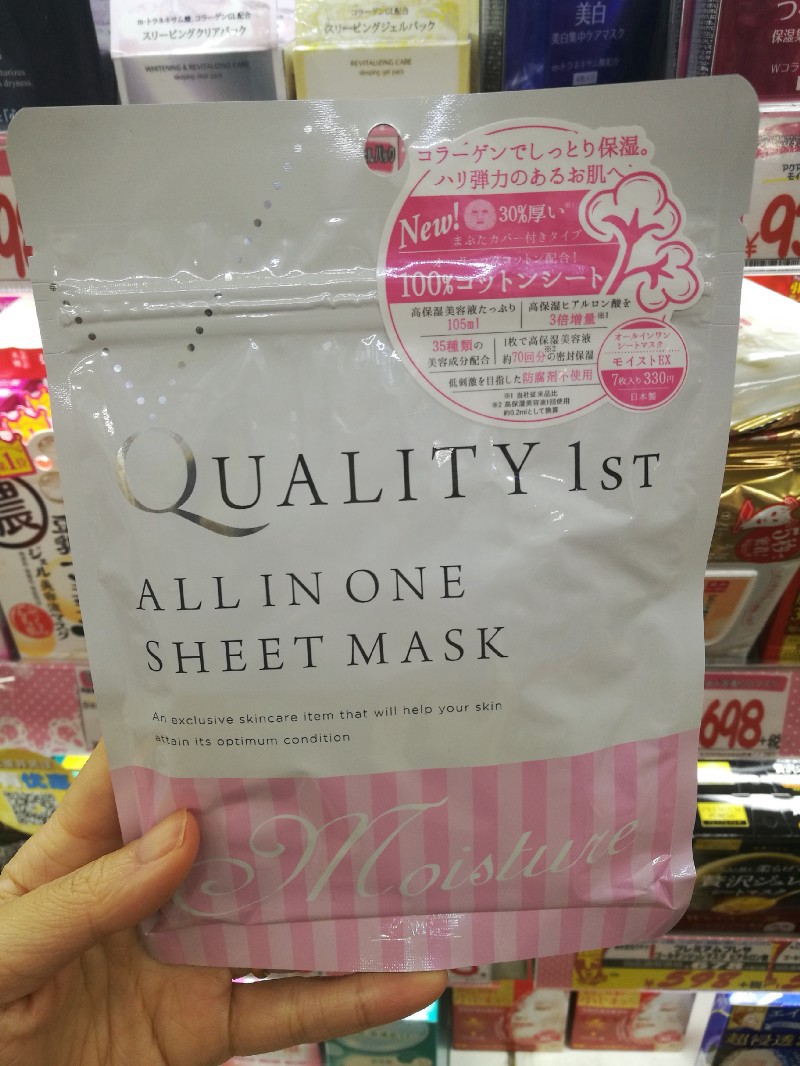 QUALITY 1st All IN ONE SHEET MASK MOIST EX (クオリティファースト オールインワンシートマスク ) is an all-in-one type sheet mask that can work as a facial toner, emulsion and serum. The preservative free mask contains 35 kinds of beauty ingredients that helps your skin to be moisturized and resilient after use.
Price: 330 yen (7pc)
▶ Buy it Now with Worldwide Shipping HERE!
5. CLEAR TURN BABYISH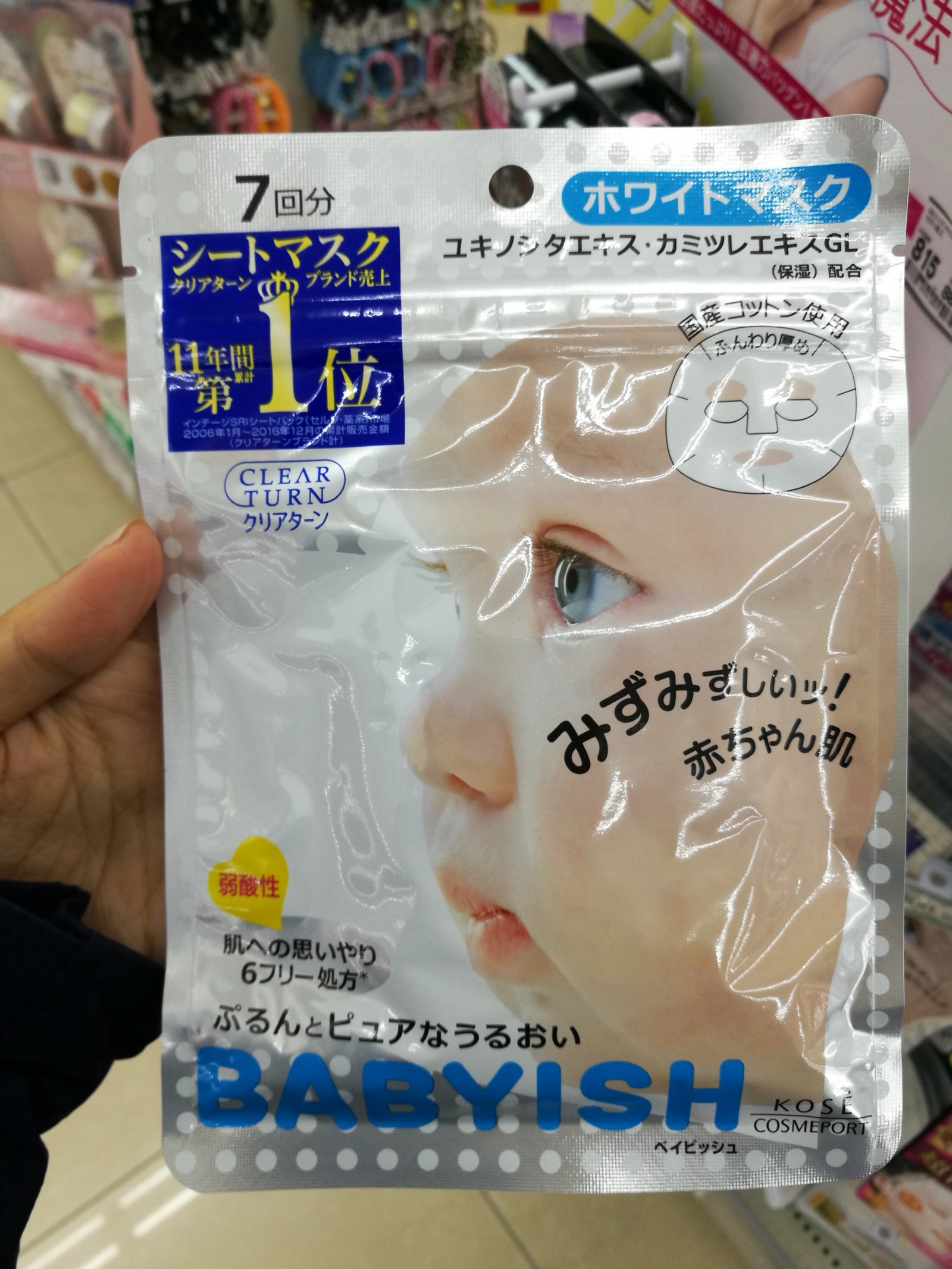 CLEAR TURN BABYISH (クリアターン ベイビッシュ) by KOSE is the best sheet mask for the value. The 7 sheet masks cost only 300 yen (less than 50 yen per mask!!) , which are great deal if you wanna use sheet masks everyday! Not only the price but the product contains beauty essence that moisturize your skin to look like a baby skin.
Price: 300 yen (7pc)
▶ Click HERE to Check the Price and Order Online!
---
>>Shop More Japanese Cosmetics Products Online with FREE Global Shipping!<<
I hope you have enjoy my picks of popular and affordable Japanese sheet masks! If you want to find more affordable but great quality Japanese beauty products, here are some more articles to check out!
▽Related Articles▽
▼Editor's Picks▼
<<Special Offer Exclusively Available for My Readers>>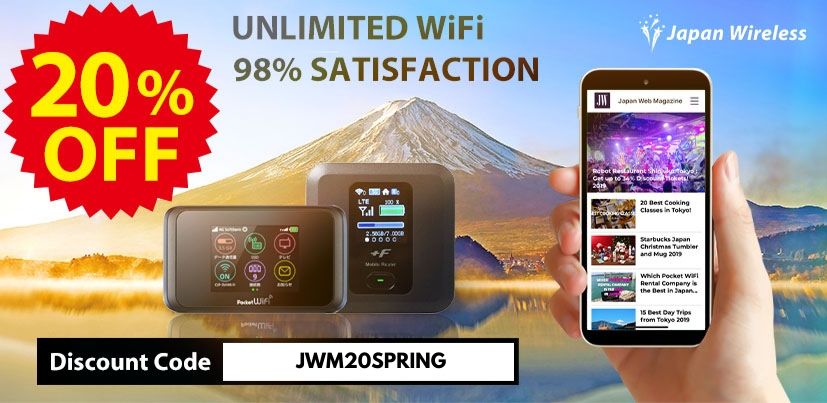 Place your order HERE with a special price!!
---