Best Japanese Skin Care Products for Acne Prone Skin
Must-Buy Japanese Acne Treatment Products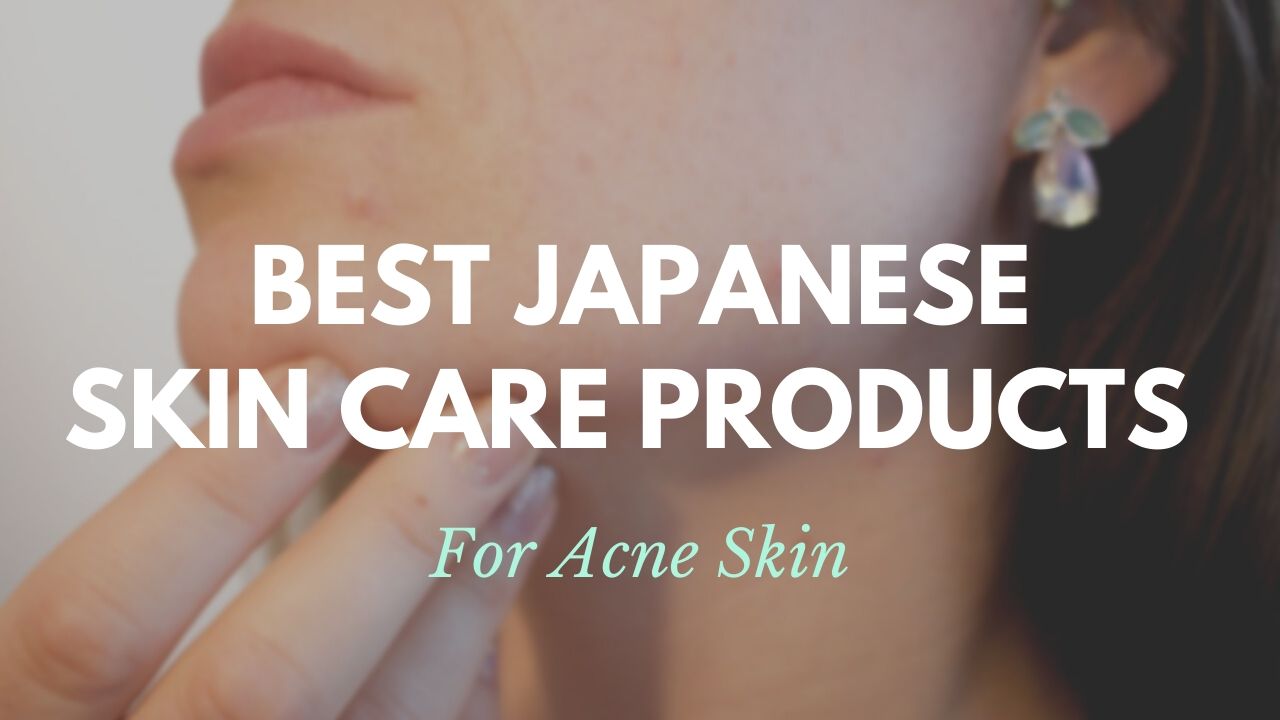 Do you suffer from acne prone skin?? Acne is one of the most common skin troubles which many of us may suffer at some point in our lives. Pimples could be caused by several reasons such as bacteria, hormone, stress, overproduction of sebum, etc. For acne prone skin, the treatment with special skin care products is much needed.
In Japan, various skin care products are available according to skin types and conditions. As I mentioned earlier, acne is a very common skin symptom, and various skin care products which are effective to heal acne prone skin can be found on the market. If you are suffered from acne and wish to gain flawless skin, these Japanese skin care products might be a huge help. I'm listing the top Japanese acne products which you can buy at Japanese drugstores or online. So let's check them out!
*Please note that this article contains affiliate links.
-Mentholatum Acnes
Mentholatum Acnes (メンソレータム アクネス) is a medicated skin care series which is specially designed for acne prone skin. The products are widely available at drugstores in Japan with affordable price.
The face wash wash off the dirt and sebum on the face and the powder lotion helps to sterilize acne bacteria and lead the non-greasy smooth skin. For red and soaring pimples, acne treatment cream is highly recommended for a quick but intensive care.
Shop Online:
Mentholatum Acnes Anti-acne Foaming Face Wash
Mentholatum Acnes Powder Lotion
Mentholatum Acnes UV Tint Milk
-PAIR
PAIR (ペア) by Lion is one of the most popular acne care brands in Japan as well as in abroad. The medicated skin care series includes face wash and toner that are formulated to help preventing from adult acne and maintaining the beautiful skin for daily.
For more intensive treatment, use Pair Acne Cream W, a Class 2 OTC drug to reduce swelling and redness of acne. The cream is non-greasy and become clear colour once you apply so you can use it before putting makeup.
Shop Online:
PAIR ACNE Foaming Cleanser
PAIR ACNE Clear Lotion
-FANCL Acne Care
FANCL (ファンケル) is a Japanese cosmetics and dietary supplements company which provides additive-free skin care products. FANCL's skin care products are available for various symptoms and skin types such as anti-aging, skin-whitening, sensitive skin and acne care.
The acne care series are made based on company's dermatology research and the products help to enhance the barrier function of the skin against acne. These products are not only to cure acne but also to stop acne to repeat, and lead to healthy and beautiful skin.
Shop Online:
FANCL Acne Care Facial Cleansing Cream
FANCL Acne Care Lotion
-Hadabisei
Hadabisei Adult Acne Care (肌美精 大人のニキビ対策) is a skin care series made for both acne care and skin whitening. The medicated skin care products contains various ingredients including bactericidal, skin-whitening and moisturizing which provide a prevention for acne, treatment for acne scars and pigment spots, and whitening care to lead healthy and bright skin.
The face wash, toner and face cream are for daily skin care routine and the face mask is recommended to use 1–2 times for intensive moisturizing treatment.
Shop Online:
Hadabisei Acne Care Facial Lotion
Hadabisei Acne Care Facial Cream
Hadabisei Acne Care Facial Mask
-Hada Labo
Hada Labo (肌ラボ) is a top-selling drugstore skin care brand in Japan, best known for Gokujyun the moisturizing skin care series. Hada Labo offers several other skin care series according to skin type and trouble such as skin-whitening and anti-aging, and there are some skin care products which are recommended for acne prone skin.
Hada Labo Gokujyun Skin Conditioner is a medicated facial toner which contains hyaluronic acid, plant-based beauty essence and squalane. As you wipe-off the skin with the toner, it gently removes old skin cell, prevents causing acne and skin irritation, and moisturizes the skin. The Gokujyun Hatomugi Cleansing Foam is another recommended item for adult acne which helps to balance the skin condition with Job's tears extract and several other beauty ingredients.
Shop Online:
Hada Labo Gokujyun Hatomugi Pore Cleansing Face Wash
Hada Labo Gokujyun Medicated Skin Conditioner
-EAUDE MUGE
For over 50 years, EAUDE MUGE (オードムーゲ) has been a long seller skin care brand in Japan, which specialized in acne care. With 4 daily steps: makeup remove, face wash, wipe-off and moisturizing, the products support the skin to be healthy and acne-free.
The medicated skin care lotion is the top-selling item from the lineup, and the wipe-off lotion helps to remove dirt and bacteria on the face which might not be cleansed by face wash. It also prevents small pimples to grow. You can also use it for your neck and back. If you have dry skin, you may feel slightly dry after using this wipe-off lotion, so I'd recommend to add moisturizing toner or beauty serum to it or use the moisturizer right after.
Shop Online:
EAUDE MUGE MEDICATED FACE WASH
EAUDE MUGE MEDICATED LOTION
EAUDE MUGE MEDICATED MOISTURIZING TONER
EAUDE MUGE MEDICATED SKIN MILK
-ORBIS CLEARFUL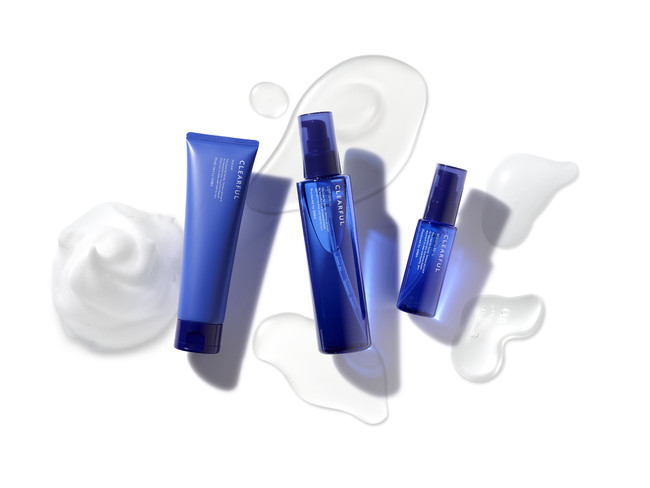 ORBIS (オルビス) is a popular mail-order cosmetics brand in Japan offering oil-free, fragrance-free and additive-free skin care products made with carefully selected ingredients. Their skin care products are also recommended for sensitive skin.
ORBIS skin care ranges are available according to your skin type or trouble, and ORBIS CLEARFUL is the skin care line specially designed for adult acne. The acne care skin care line has been recently renewed from ORBIS CLEAR. With the power of 5 types of oriental plant-derived ingredients and nano-vitamin C, The CLEARFUL skin care line approaches the cause of acne and helps to achieve healthy-looking skin.
Shop Online:
ORBIS CLEARFUL Wash
ORBIS CLEARFUL Lotion
ORBIS CLEARFUL Moisture
Thanks for reading! I hope these products would be a big solution for you if you are suffering from acne! Choosing the right skin care products could be the key to lead the healthy and strong skin 🙂
The listed products are widely sold at drugstores, cosmetics stores and variety shops in Japan, and some of products are also available to shop online with global shipping!
If you are into J-beauty, I'd recommend you to check out the online beauty store Kokoro which offers a wide selection of Japanese beauty products with worldwide shipping. Visit their website (Kokoro: http://bit.ly/32HfNbi) to check more Japanese cosmetics products! Free shipping is available when you spend over 40 USD 🙂
If you wish to check out more Japanese beauty products, I have more articles that you may be interested in!
▽Related Articles▽
▼Editor's Picks▼
---