10 Must-Have Korean Skin Care Products
10 Best Korean Cosmetics Products to Buy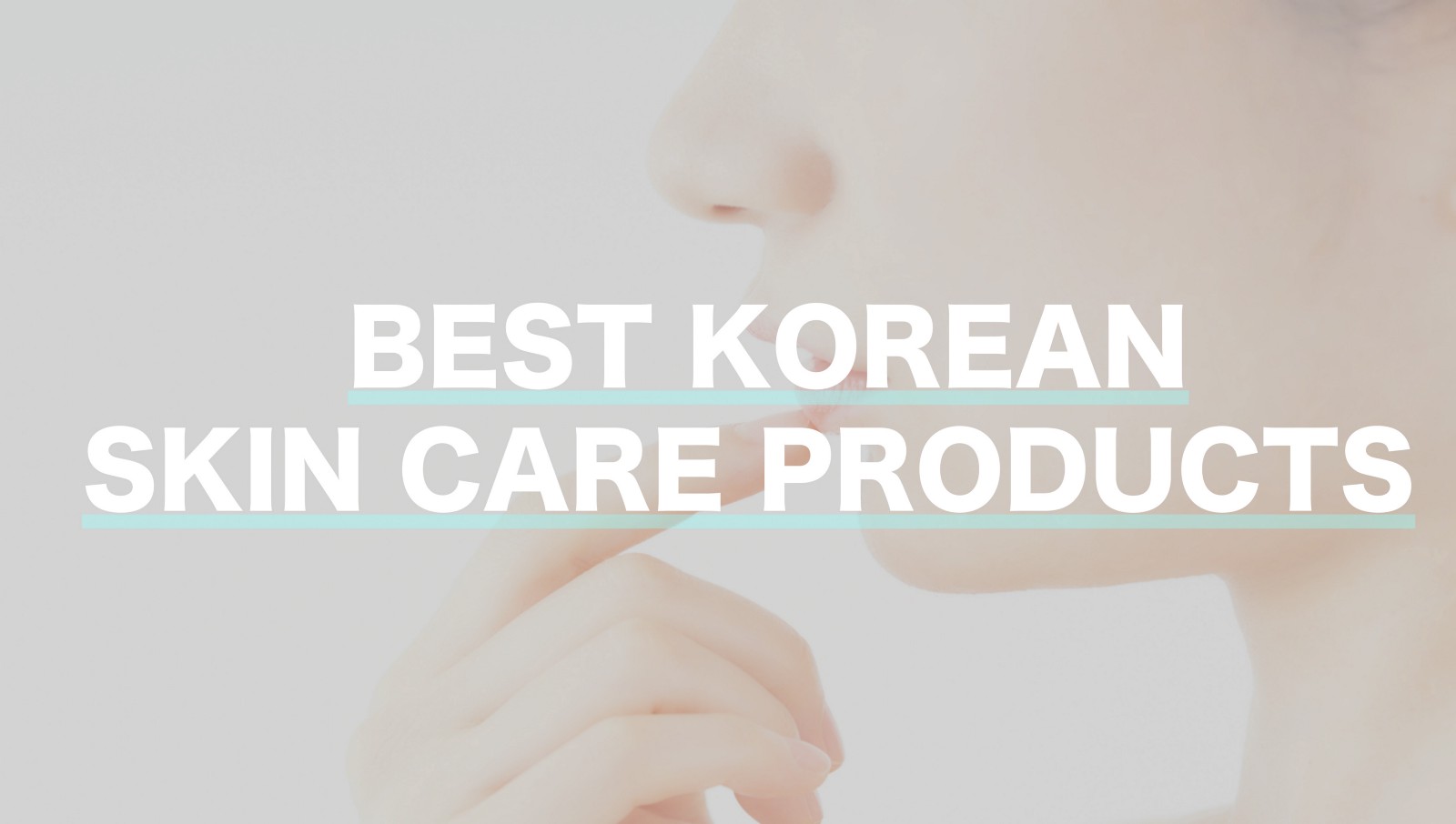 Hello everyone!
Today, Korean beauty products are known and used by many people all around world. Why do you think Korean beauty products are taken by many people? There are lots of factors, but in my opinion, many Korean beauty products are
Not very expensive
Made by Natural Ingredients
Focusing on beauty
I am also one of the Korean beauty products lovers, and often go to Shin Okubo which city is located nearby Shinjuku and called "Korean Town" in Japan. So many Korean beauty product shops are there. Whoever loves Korean cosmetics products like me, Shin Okubo is like a paradise:) If you are planning to visit Shinjuku area, should visit Shin Okubo too! That's why I'm, Korean Beauty Products Lover, sharing the list of 10 best Korean skin care products to buy today. Let's check them out and I hope this article will help to create your shopping list.
1. [MEDIHEAL] N.M.F Aquaring Ampoule Essential Mask Pack
Price: 3,500 yen~ (10 pc)
MEDIHEAL (Medie Heal) is the Korean specialist pack brand which everyone recommends in Korea. In Korea, you can find the pack of MEDIHEAL everywhere . Almost all cosmetic stores in Shin-Okubo have it. There are many types of Pack. My favourite pack which I use everyday is blue package one "N.M.F Aquaring Ampoule Essential Mask Pack". My skin is dry skin. Due to seasons and allergies, my skin tends to be so sensitive but since this pack has little irritation, I could use it even when the condition of my skin is really bad. I always buy a box and I have many stocks at my house.
This pack is also good for whitening and skin pore.This is also popular!
[MEDIHEAL] W.H.P White Hydrating Charcoal-Mineral Mask
Price: 3,500 yen ~ (10 pc)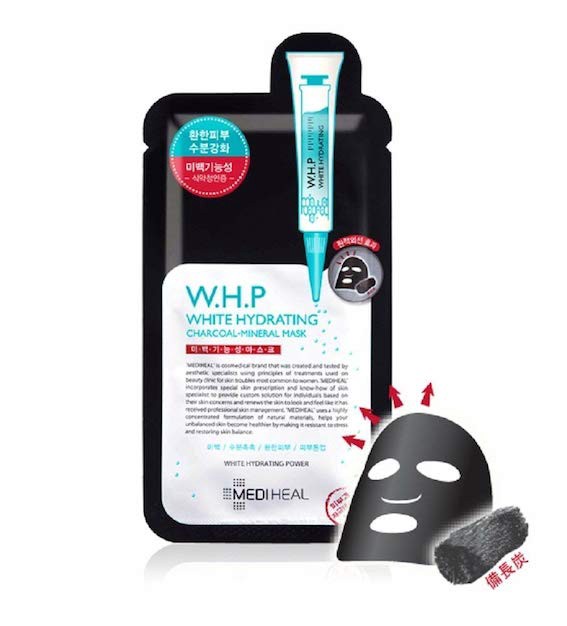 2. [Dr.G] Brightening Peeling Gel
Price: 4,241 yen~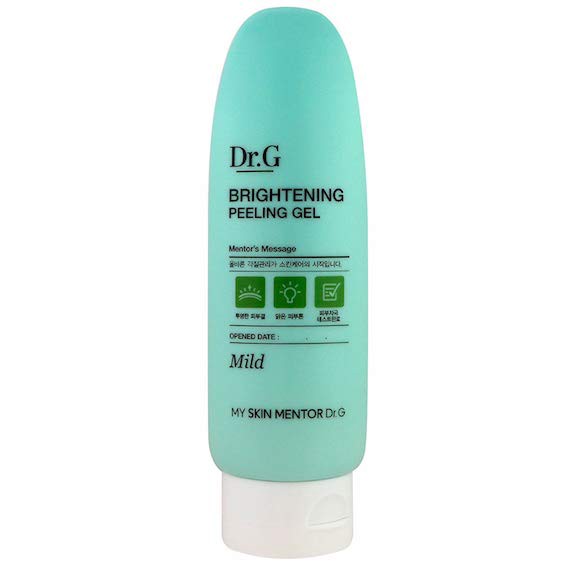 American department stores have also this item. It's hard to find the item because it's so popular in Korea. It can be used for wet skin after cleansing and duaring bathtime. It gently removes the horny of skin. Because you feel almost no burden such as friction, I recommend this to who are looking for low irritation peeling. This is also good for skin tone up, so please try it once.
3. [Goodal] Tangerine Vita C Toner Pad
Price: 3,120 yen~ (70 sheets)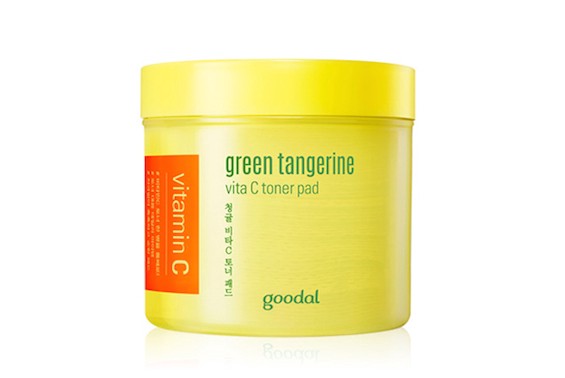 It's also so popular in Korea that the product haven't hit the shelves sometimes for a while. This is a 5-in-1 skincare solution that features five skincare benefits such as ①Provides vitamins, ②Moisturizes skin, ③Evens out skin texture, ④Removes residual impurities, ⑤Boosts skin health. It smells of citrus fruits. It gently moisturizes after you use. It also has effects on horny care and spots and acne scars. There is no problem even if you use it everyday, so when you are concerned about your skin's drying, it is convenient to putting.
4. [Clio] Dermatory Hypoallergenic Cica Resque Gauze Pad
Price: 2,200 yen (60 sheets)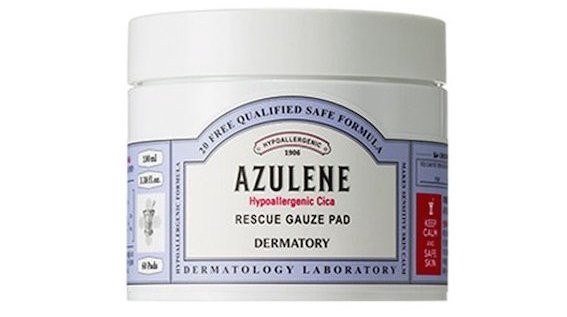 Skin care brand "dermatology (dermatology)" which is specializing in sensitive skin and allergic skin is started by popular Korean cosmetic brand "CLIO". Among the "dermatoli" products, this Gauze pad is a representative product. The beauty liquid is made only with skin-friendly ingredients. One side of the gauze is mesh and it can used for horny care. With the other side of the gauze, you can use it for wiping lotion, cotton pack or simple cleansing.
~ What is popular pad in Korea? ~
This product was spread by word of mouth since about two years ago in Korea. In the container, there are cottons soaked with plenty of beauty liquid. When you use the cotton, you put it out with tweezers.It is more like lotion rather than cleansing.
☆ Four super use methods ☆
① Use as cleansing (You can remove a light makeup)
② Use as partial repair (You can buy portable case and tweezers)
③ Use as a face washing sheet in the morning
④ to use as a lotion pack
It is a very useful products.
5. [Goodal] Green Tangerine Vita C Dark Spot Serum
Price: 2,499 yen ~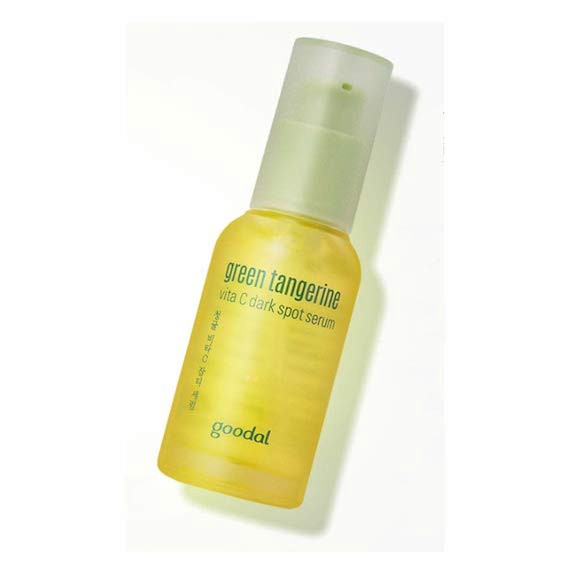 This product which is said to be a applying type vitamin. About 70% blue oranges exclusion is blended and contains about 10 times more vitamin C than ordinary orange's. It's said that no one doubt that this beauty liquid has good effect on dark spot. It also has an effect on darkening of the skin, elbow, and knee and t acne scars and the skin whih is reddish undertone◎
Because alcohol ingredients are not blended, it is hypoallergenic to the skin. You can expect more effect if you use this with the Goodal Tangerine Vita C Toner Pad introduced above together.
6. [Mamonde] Moisture Ceramide Intense Cream
Price: 3,000 yen~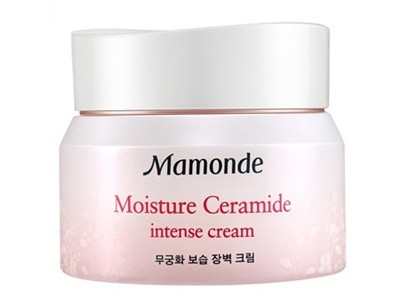 Since the texture is light, you can use it in summer, although the texture is so light and smooth, it's moisturizing cream for dry skin so it can be used in winter as well. It's not so expensive, so it's also good to use everyday ◎
The cream enhances the barrier function of the skin so it protects the skin from outside harmful environment such as PM 2.5 etc. In addition, it raise the water retention ability of the skin and it makes your skin moisturize.
6. [Laneige] Lip Sleeping Mask
Price: 1,499 yen~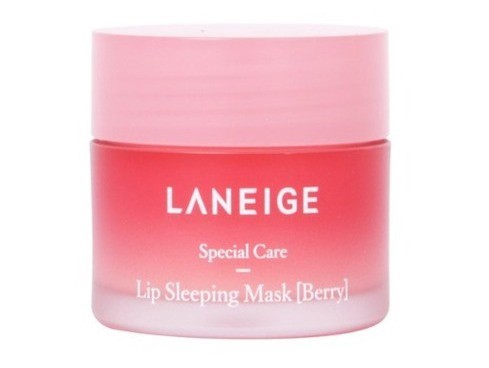 In winter, not only your skin but your lips may dry out and peel off. This is a sleeping lip mask which is high moisturized. This product became a topic even in SNS. When you sleep at night, your lips may tend to be dried because of the air conditioner. But if you use this lip mask before going to bed at night, when you wake up in the morning, your dry lips will become tender and smooth. The texture seems solid, but it melts at body temperature when put on your lips, it turns into a soft texture like rich butter.
7. [Dr. G] Brightening Up Sun
Price: 2,550 yen~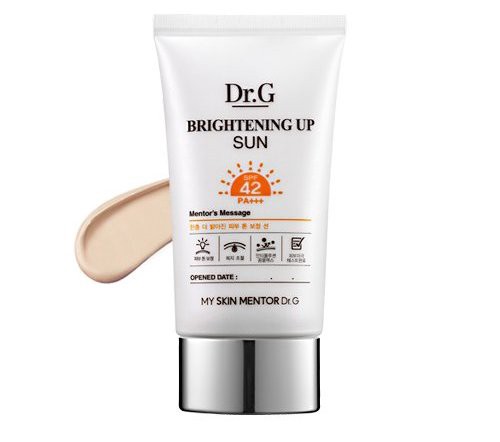 Not only in summer but also in winter, you need protection from the UV rays. This sunscreen is indispensable at such times. Dr. G is a cosmetic brand of Korea's famous dermatology and this brand made cosmetics with good ingredients for sensitive skin. You can use this sunscreen for whole body, of course, for face use. Sometimes, when you use a sunscreen, have you an experience of getting sunscreen in your eyes with sweat and your eyes were burning? I used this sunscreen in last summer. I was very much satisfied because when I got the sunscreen in my eyes by accident., my eyes were not burning.
8. [It's Skin] Prestige BN Eye Gold Patch EX
Price: 3,770 yen (50 sheets)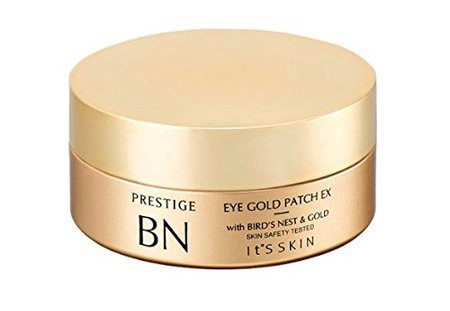 This Eye Gold patch cares intensively for sensitive eyes and plenty of beauty ingredients prevent wrinkles and dryness of around the eyes. Extract of the swallow's nest which has been treated as a luxury good from old days is brended. The beauty cream contain many bubble wraps like gold leaves (actually pure gold is brended!!). This is luxury pack for eyes. This products Improve wrinkles around the eyes or mouth and Skin whitening.
9. [Belif] The True Cream — Moisturizing Bomb
Price: 4,180 yen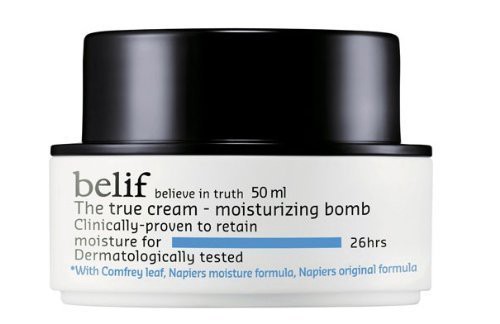 This is a surprising moisturizing cream. This cream is said to keep the skin soft and smooth for 26 hours. It is a popular item in Belief. The texture is not so heavy. But the soft and pure cream literally wraps your skin with comfort. This cream smells like herbs, but it does not bother you because it hasn't strong scent.
10. [su:m37°] Secret Programming Essence 80ml/2.7oz
Price: 15,000 yen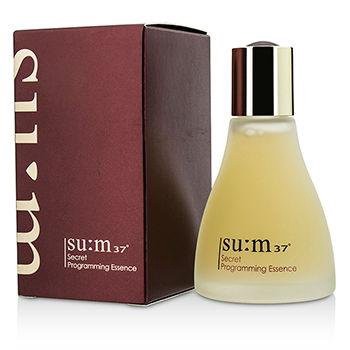 This Secret Programming Essence is representative product of [su:m37°]. This essence is made by their own fermentation technology. By slowly fermenting over 80 kinds of plants for long time, the power of the original plant is powered up. Very light texture will moisturize your skin and make your skin fresh and smooth. It can be used as a booster (introduction liquid) for your skin problems. This essence is said to be so similar to SKII of Japan but cheaper than SK II.
How about these products?
This time, I introduced must-have Korean skin care products which are sold Japan. South Korea is also said to be a beauty powerhouse. There are many skin care products for sensitive skin. There are products in Japan and you can get even if you do not actually go to Korea. I recommend you to try these products if you find them. Thank you for reading!
For more latest information about Japanese and Korean beauty products, here are some more articles for you to check out 😉
▽Related Articles▽
▼Editor's Picks▼
---