Shin Okubo: Korean Town in Tokyo
Best Things to Do in Shin Okubo, Tokyo's Korean Town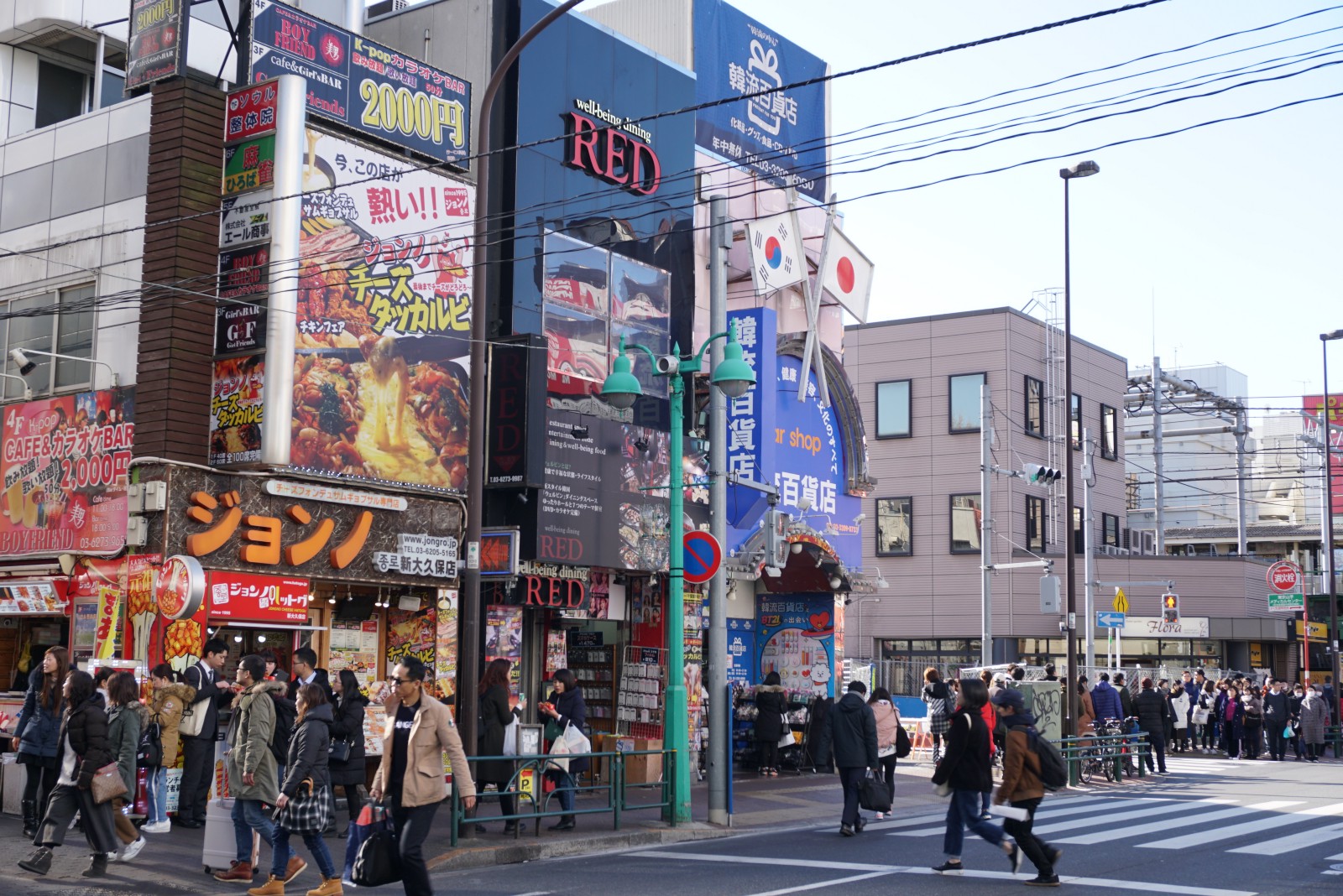 Did you know Tokyo has a Korean Town in the heart of the city??
If you are into Korean culture, there is a perfect destination for you in central Tokyo where you can to find all you need! Tokyo's Korean Town, Shin Okubo has everything related to South Korea. There are countless Korean shops and products in this neighbourhood including Korean beauty, K-pop, Korean food and grocery.
As South Korean pop culture has become a huge trend worldwide (especially Korean idols and beauty products), now Shin Okubo is becoming one of the hottest spots in Tokyo among young generation. Apparently, Shin Okubo is now a new favourite spot to hang out among teenagers after beating Shibuya and Harajuku.
Even though is you are not into Korean idols nor spicy Korean food, Shin Okubo is really interesting place to visit. And also it's surprisingly easy to access. I have recently visited Shin Okubo Korean Town for the first time, and would like to share my list of best things to do in Shin Okubo and why you should visit there!
Korean Food
Have you tried Korean food before?? Korean cuisine is one of the most popular foreign cuisines in Japan. It's spicy, healthy and tasty, and especially attracts young girls. There are hundreds of Korean restaurants in Shin Okubo area offering delicious, affordable and authentic Korean food.
Korean cuisine is especially recommended if you like spicy food as they use a lot of chilies for cooking, but many restaurants in Shin Okubo offers non-spicy dishes even for kids. If you tried enough Japanese food and want to try something different, how about dining at one of Koran restaurants in Shin Okubo??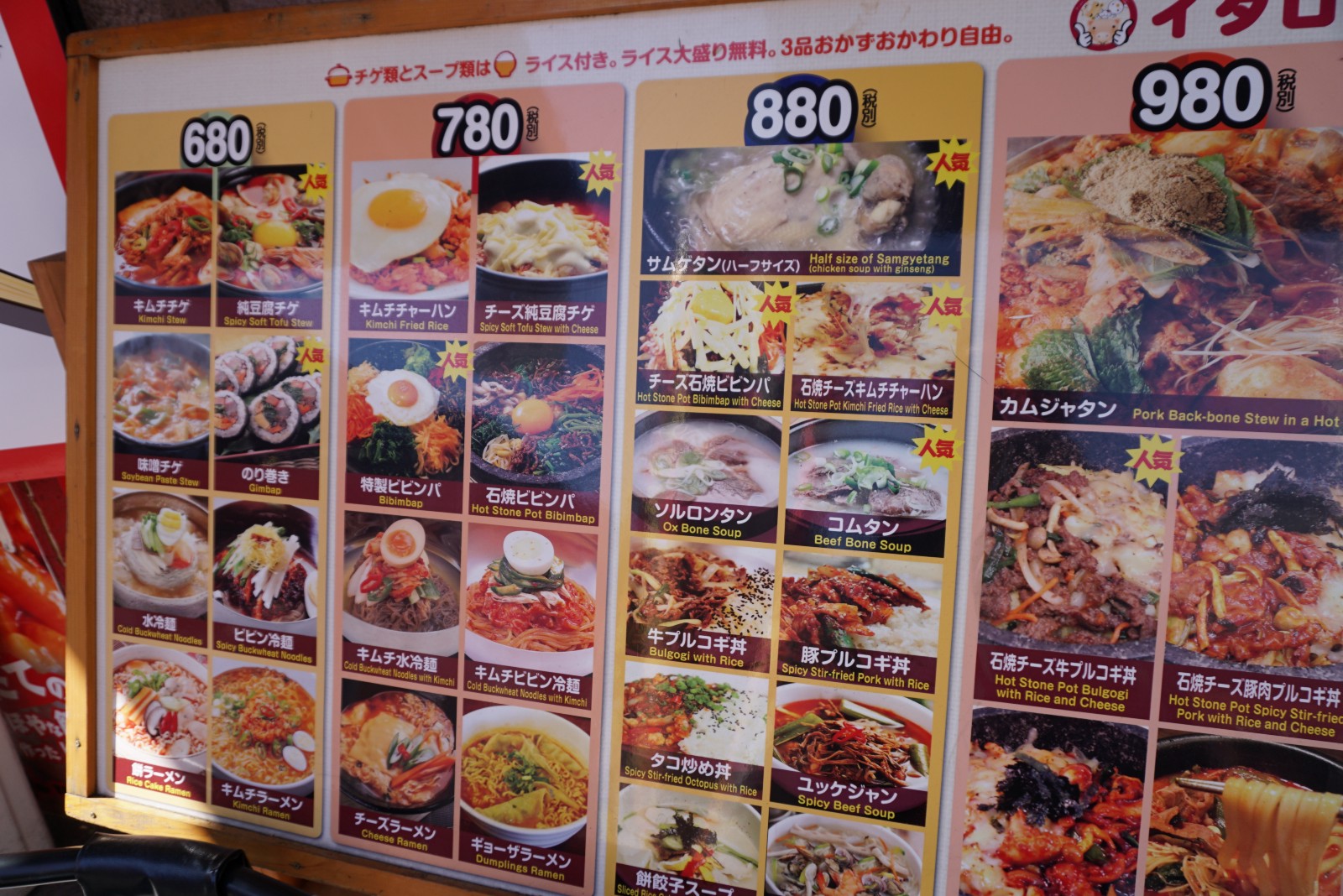 There are numbers of significant Korean food you should definitely try.
Cheese Dak Galbi is the most talked about food among Tokyoite for the past year. It's spicy stir fried chicken and vegetables served with a lot of cheese. Korean BBQ is the top choice for meat lovers. (Did you know Yakiniku (Japanese BBQ) is originally imported from Korea??) Fried Chicken is also a trending Korean dish which comes with spicy red sauce. Hot pot dishes like Samgyetang (chicken soup) and Yukgaejang (spicy beef soup) are perfect for cold weather.
I have recently dined at the restaurant called Delica Ondoru. The popular Korean restaurant has two stores in Shin Okubo area. They serve Koran style BBQ and a huge variety of Korean home style dishes including these dishes I mentioned above. My personal recommendation is Bibimbap served in a sizzling hot stone bowl 🙂 They offer great deals for lunch time.
More Korean restaurants in Shin Okubo: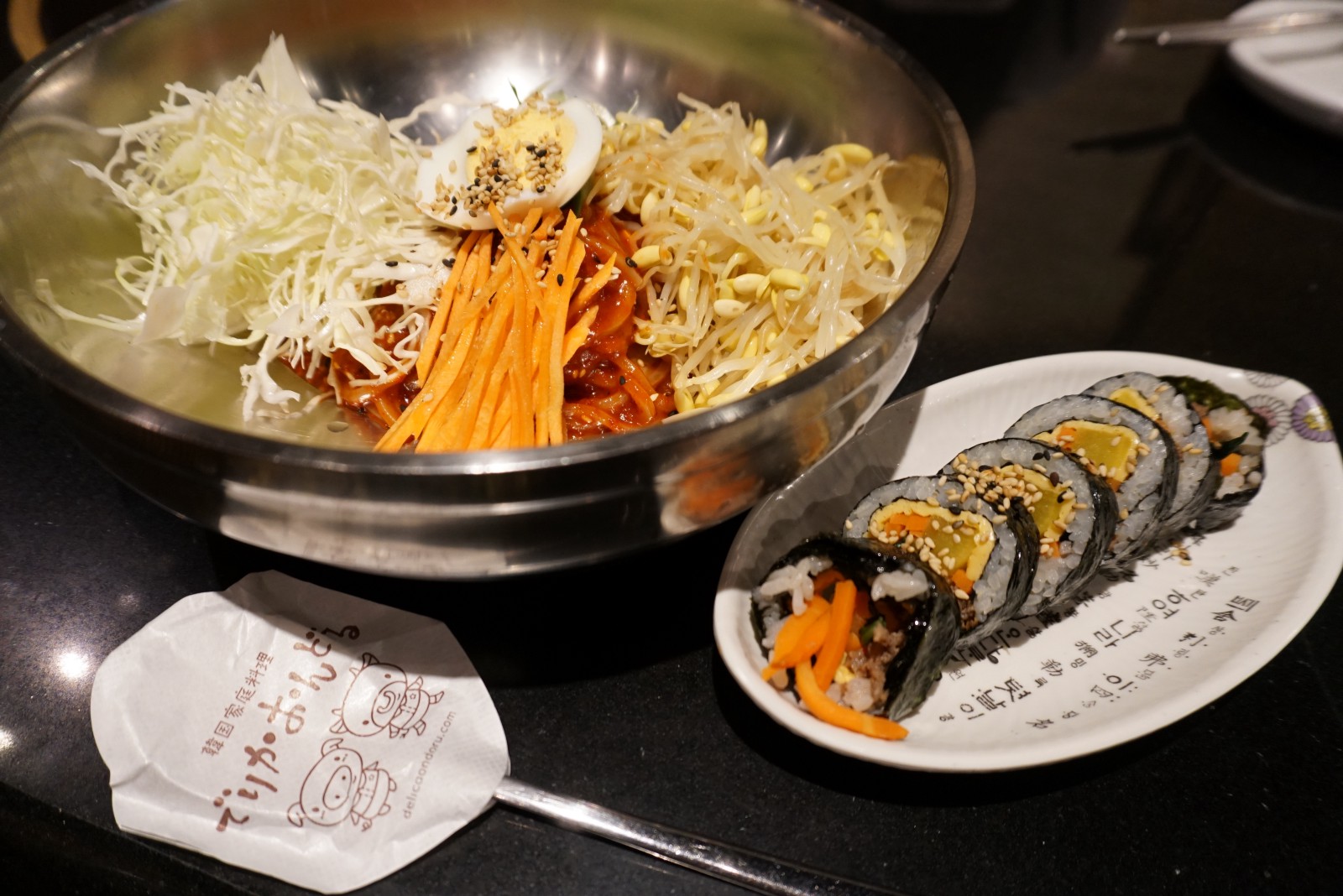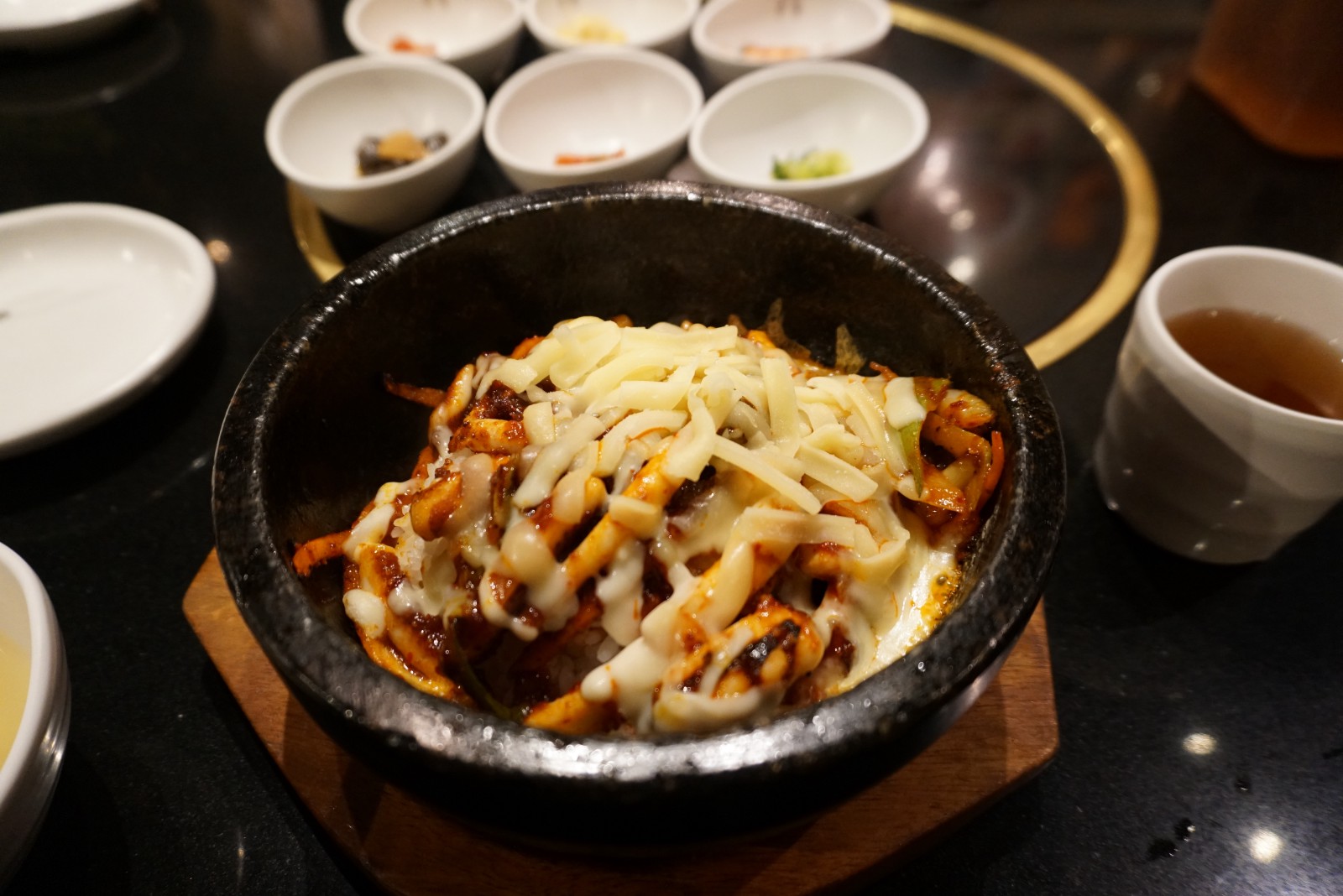 Korean Beauty Shops
Korean girls' obsession with beauty is endless, and the beauty industry in South Korea is really huge. Korean beauty (K-Beauty) products have become favourites of cosmetic users worldwide, and Korean beauty YouTubers are buzzing on the internet lately. "Ulzzang Makeup" is a huge trend among young girls who wish to look like beautiful South Korean girls (Ulzzang means "best face" or "good-looking" in Korean language).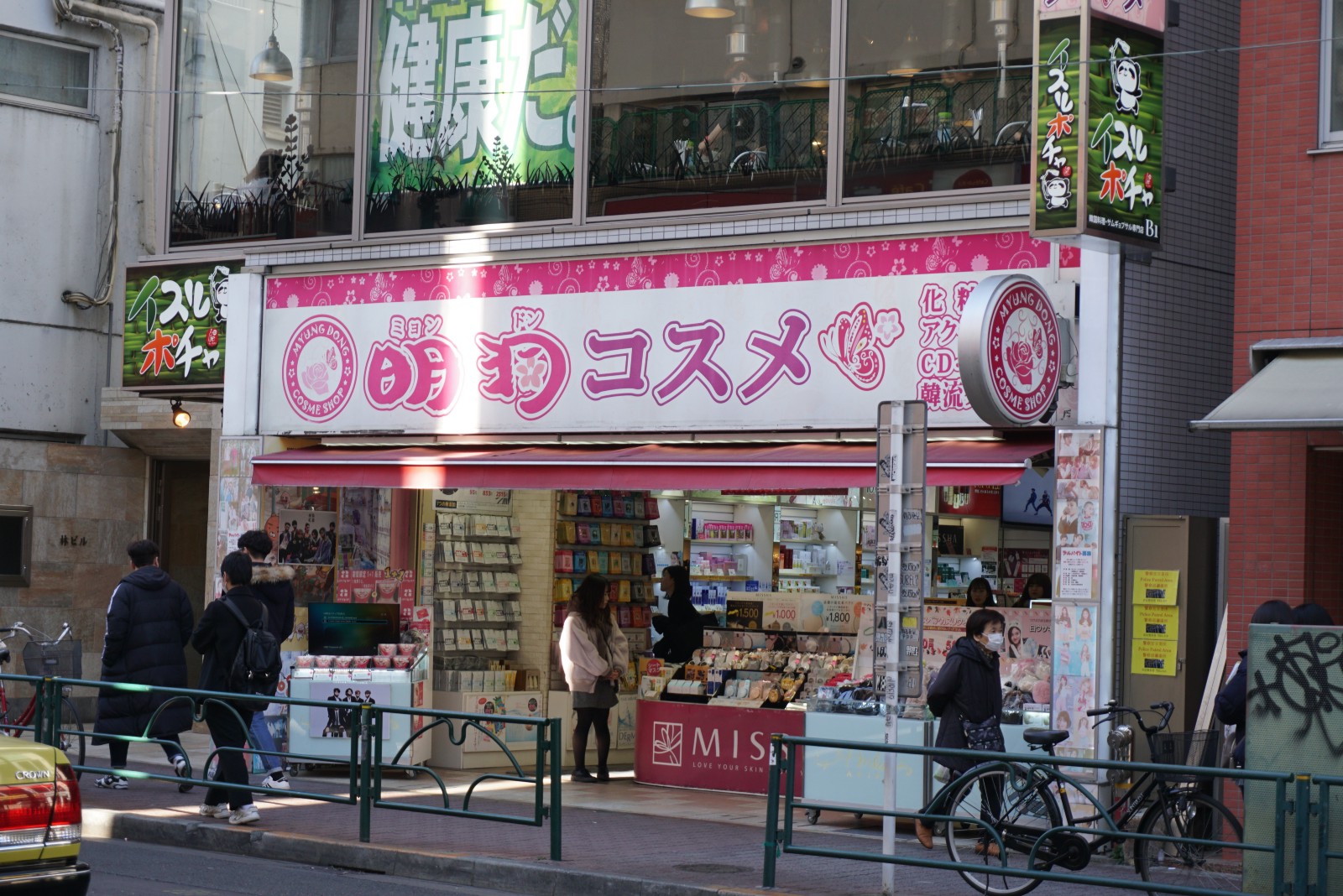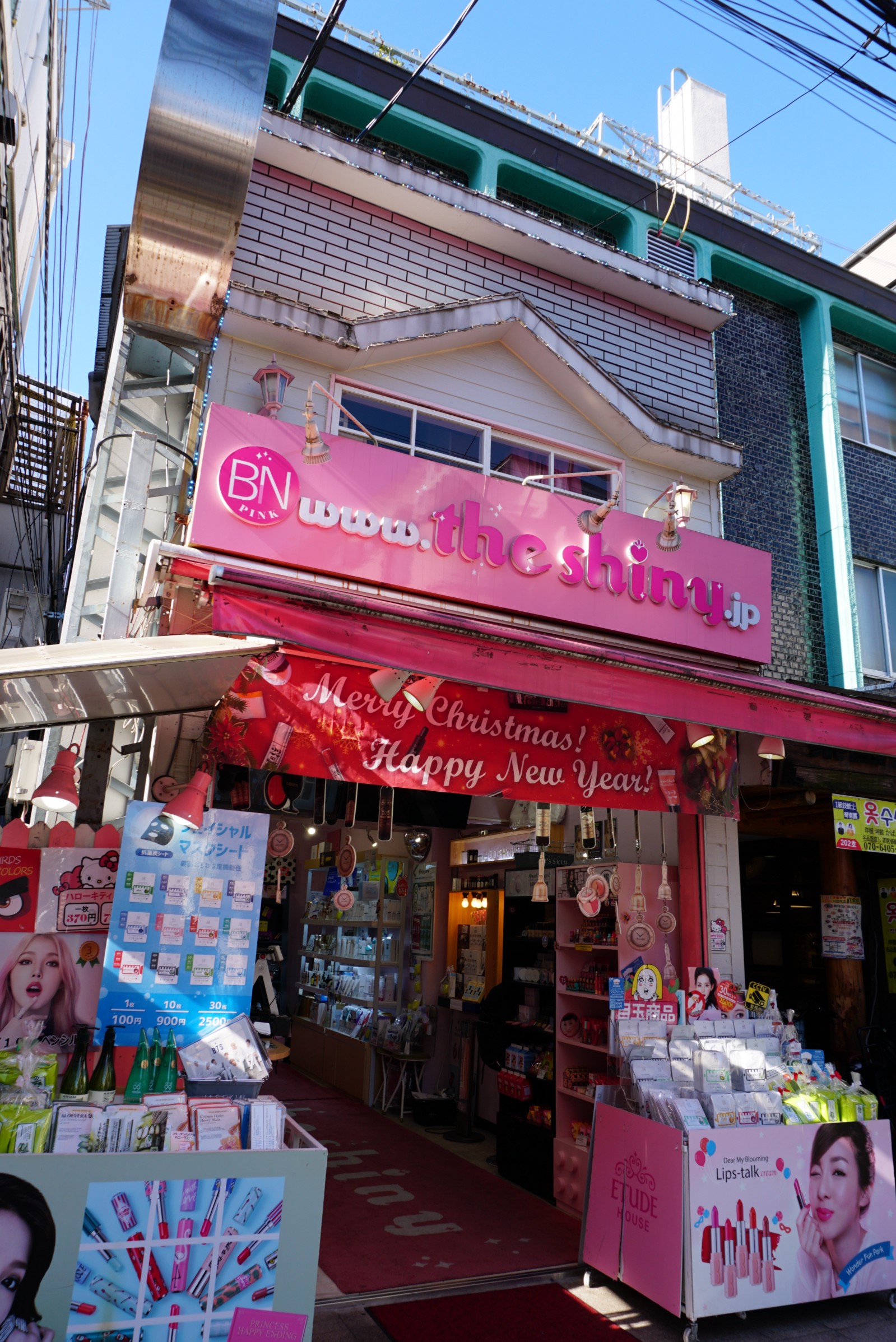 In Japan, Korean beauty products including makeup and skin care are as common as Japanese products today, and you can shop them at many stores and online easily. However, the variety and amount of the K-beauty products are optimum in Shin Okubo. There are cosmetics shops in every corner of the street selling Korean beauty products including the latest items. There are also large cosmetics department stores in Shin Okubo such as SKIN GAREN, SKIN HOLIC and MYONDONG COSME. Also some of popular Korean beauty brands have their own stores such as NATURE REPUBLIC, It's SKIN and TONY MOLY.
Related articles:
Don Quijote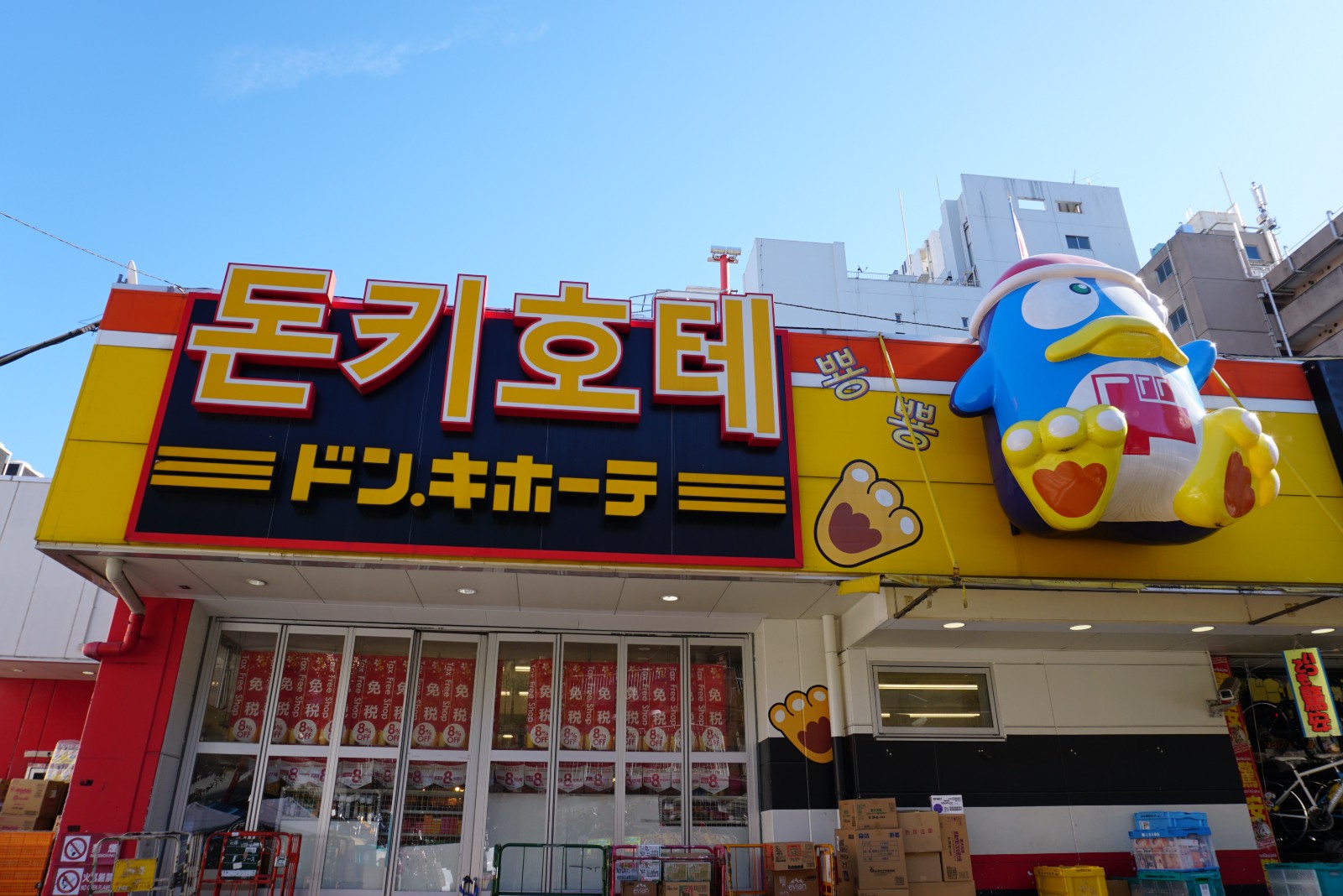 The large Don Quijote (DONKI) store in located in Shin Okubo area. Don Quijote is every tourist's favourite Japanese store, right?? Because they have everything you need at cheap price! The Shin Okubo store is slightly different from other Don Quijote stores in Japan as a huge variety of Korean products are sold with discount such as grocery, snacks and cosmetics.
Catch up with K-pop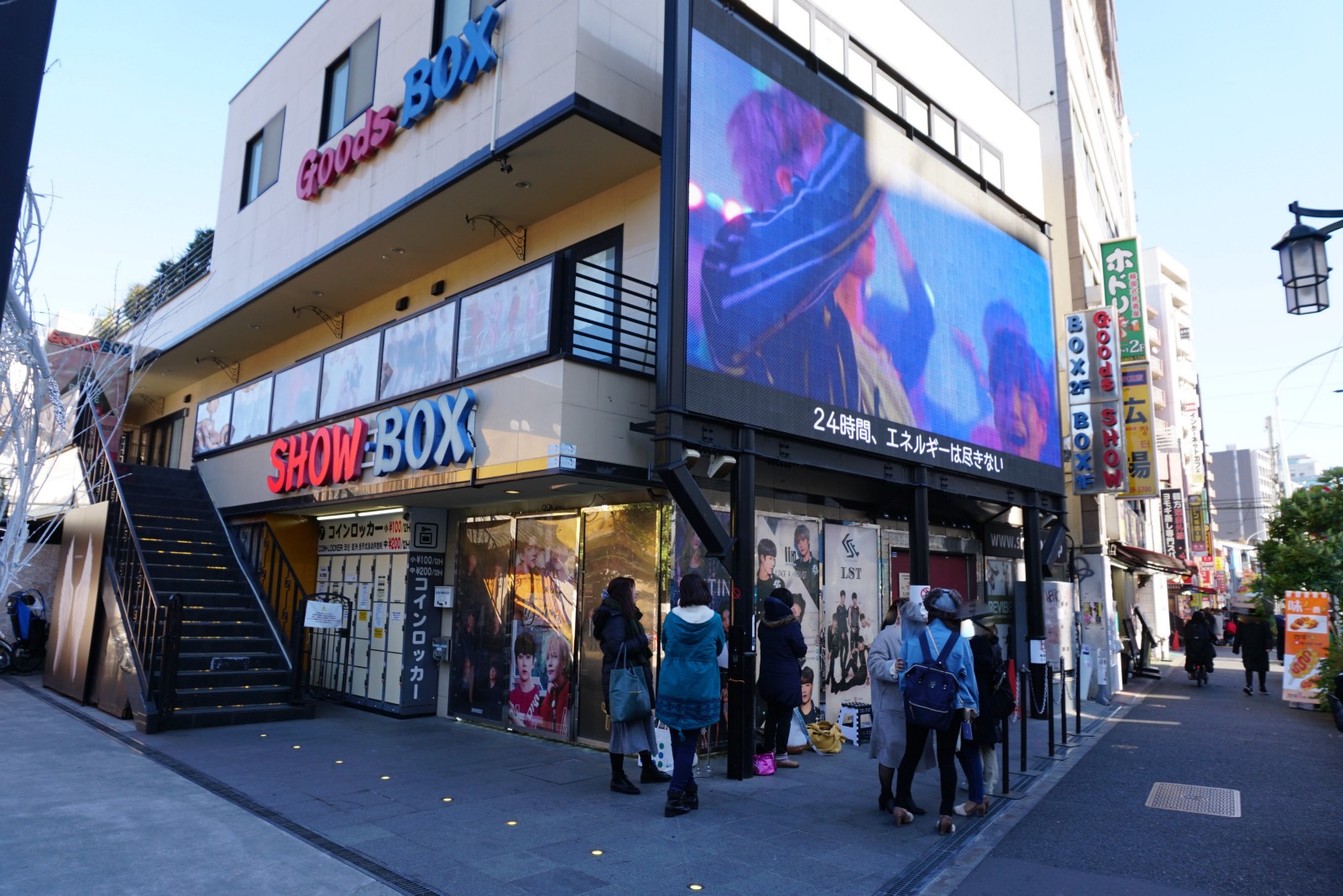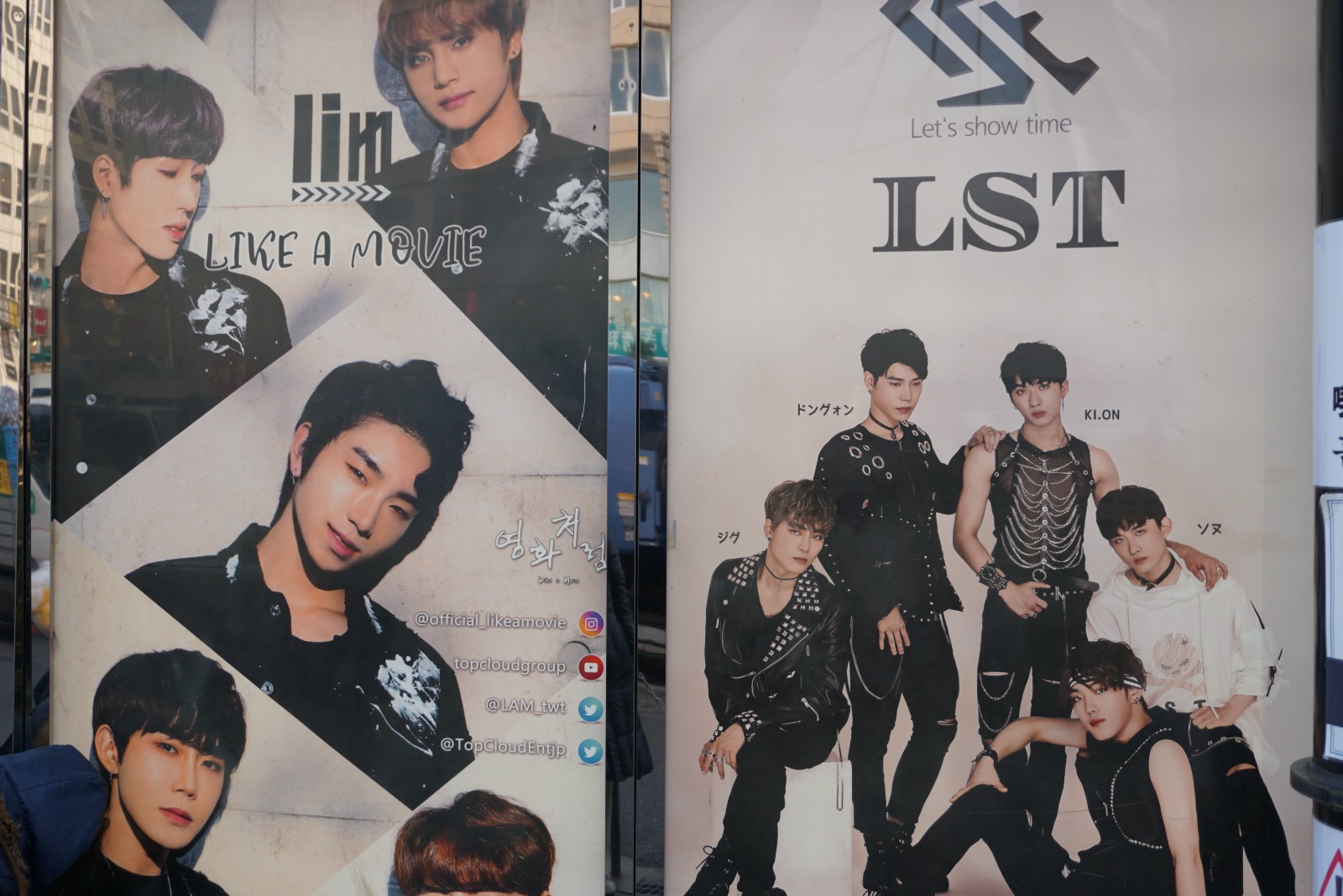 One of the biggest reason why so many women in Japan are gravitated to Korean culture is Korean idols, especially boy bands. In the past decade, there have been a few notable boy bands from South Korea who made a big boom in Japan such as TVXQ, Big Bang and currently BTS.
But did you know there are hundreds of unknown Korean boy bands who aim to be a star in one day?? In fact, a large number of Korean idols are based in Tokyo and attracts Japanese fans. If you are into K-pop music or Korean idols, SHOWBOX in Shin Okubo is the place to visit. It's a music venue where up-coming Korean idols perform shows as well as fan meetings daily. These
Not only boys, but girls bands like TWICE and BLACKPINK which members are icon for young girls all around the world. There are many shops (both official and unofficial) in Shin Okubo selling idol merchandise such as records, posters, variety goods.
Street Food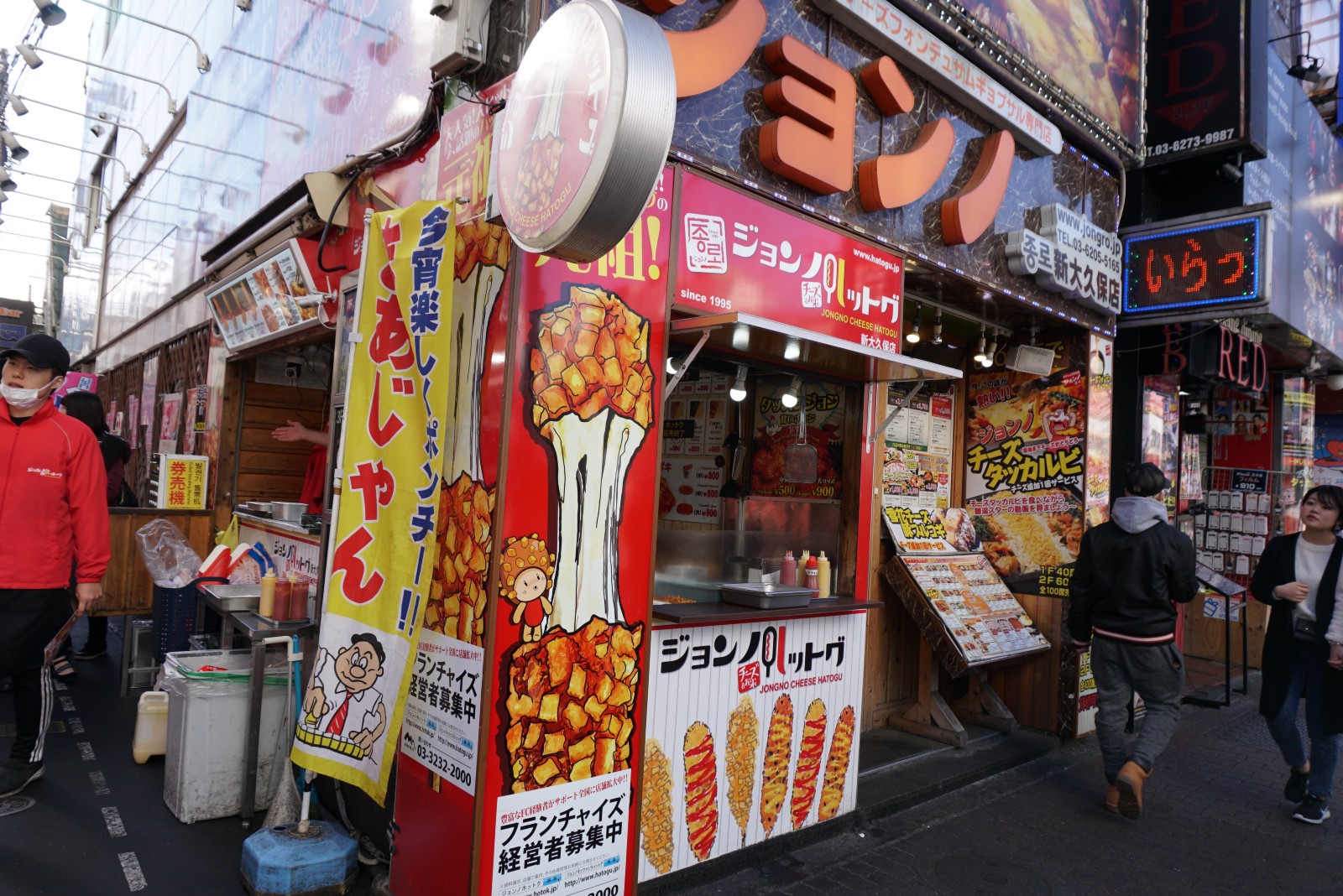 You can enjoy many kinds of Korean food in restaurants, but also on the streets of the Korean Town.
Korean Cheese Corn Dogs or Korean Hot Dogs (Hatogu in Korean) is currently a huge trend all around the world including Tokyo, especially among teenagers. There are now numerous corn dog stores on the street of Shin Okubo, and usually there are long queues. The hot dogs are served with various fillings and toppings, and the most popular one is with Mozzarella cheese. When you bite the dog, the melting cheese comes out and stretches endlessly, and it become a big trend on Instagram among foodies. The most popular Korean Cheese Corn Dog store in Shin Okubo is JONGNO which has 3 stores in town.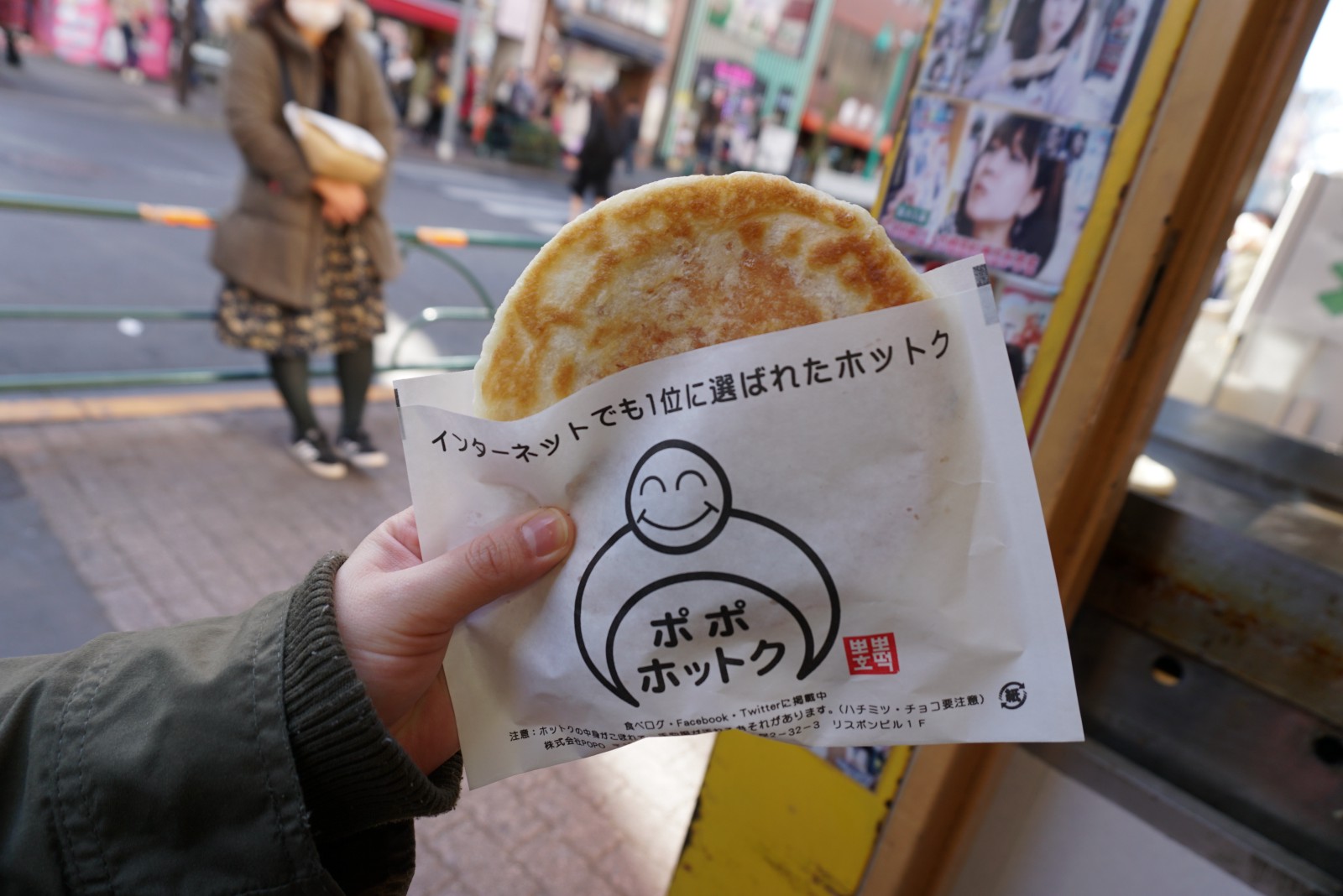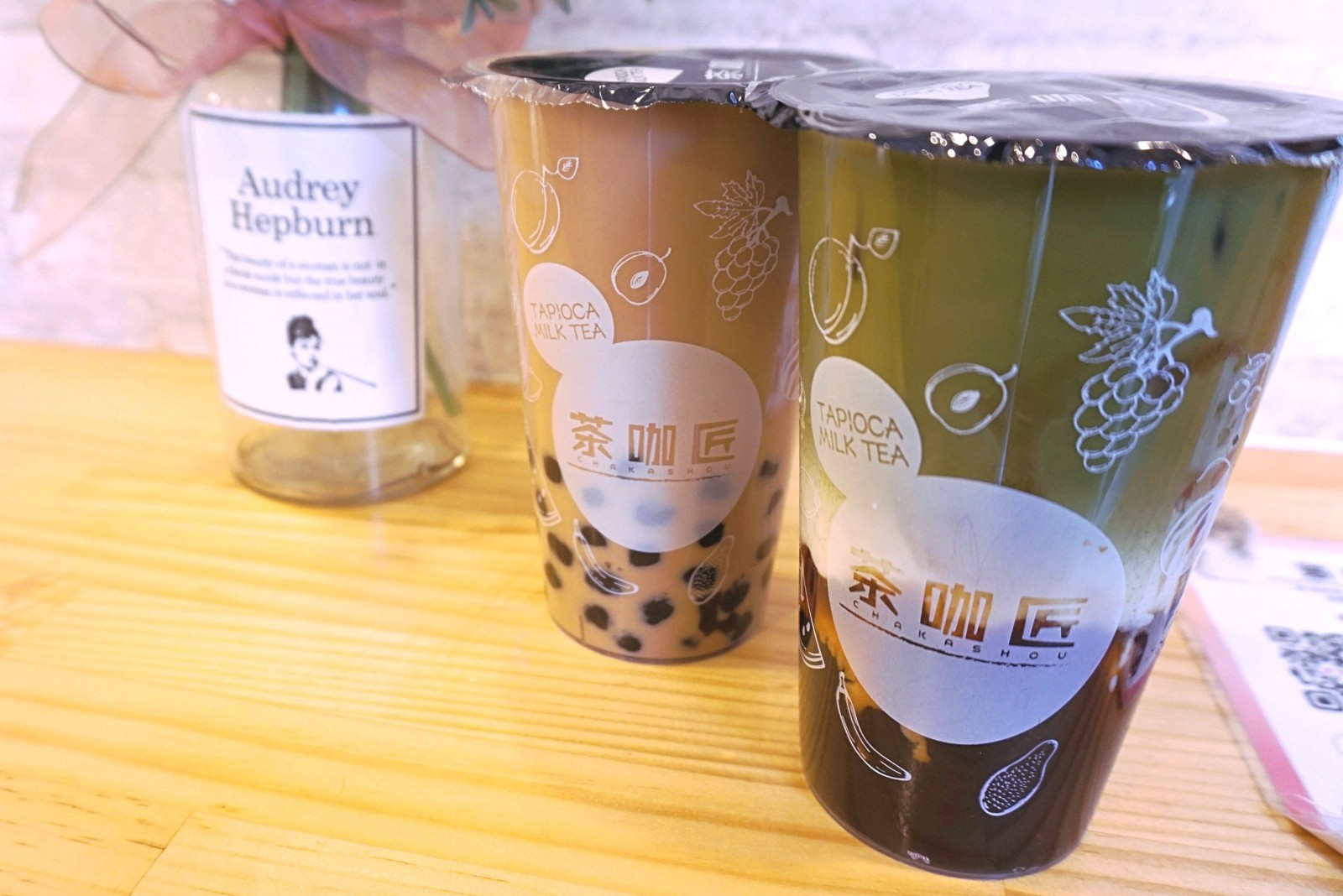 Hotteok is another significant street snack that you should try in Shin Okubo. It's traditional Korean style pancake which is beloved for centuries. The pancakes are served with various fillings such as honey, cheese, red bean paste and more. I have tried one with honey at POPO HOTTEOK which is voted as the best Hotteok shop in town in past, and it was really delicious!
Bubble Tea (Bubba, Tapioca Milk Tea) has been a trendy beverage in Tokyo among young generation, and numbers of bubble tea shops have opened in Tokyo in past years especially in Shibuya and Harajuku area. There are also several bubble tea shops are located in Shin Okubo. One of the newest bubble tea shops in Tokyo, CHAKASHO (茶加匠) is located near Okubo Station. The shop is so popular that there are always long queues outside. CHAKASHO serves authentic, delicious and Instagram-worthy bubble teas which you can choose and customize from their big menu.
More bubble tea in Shin Okubo:
Close Access to Shinjuku
One of the most attractive things about Shin Okubo is its accessibility. The Shin Okubo Korean Town can be accessed within a short walk from two train stations: Shin Okubo Station (JR Yamanote Line) and Okubo Station (JR Chuo Line).
Moreover, the Korean Town is not so far from Shinjuku area, one of the busiest and the most popular tourist areas in Tokyo. It only takes around 10 mins to reach Shin Okubo from Shinjuku area on foot. Shin Okubo is also becoming a popular area to stay as the accommodations are cheaper than areas like Shinjuku and Shibuya, but very convenient and accessible.
As I mentioned earlier, Shin Okubo offers an amazing option for eating out, I'd recommend you to visit even for a couple of hours for lunch and shopping!
Thanks for reading! Did you enjoy the list of best things to do in Tokyo's Korean Town, Shin Okubo?? If you are looking for unique and hidden places in Tokyo, Shin Okubo is one of the most recommended areas to explore where you can experience the interesting mixed atmosphere of Japan and South Korea.
If you enjoyed this article, you may like these stories, too!
▽Related Articles▽
▼Editor's Picks▼
---