Must-Visit Character Cafes in Japan 2020
Best Limited Time Character Cafes in Japan 2020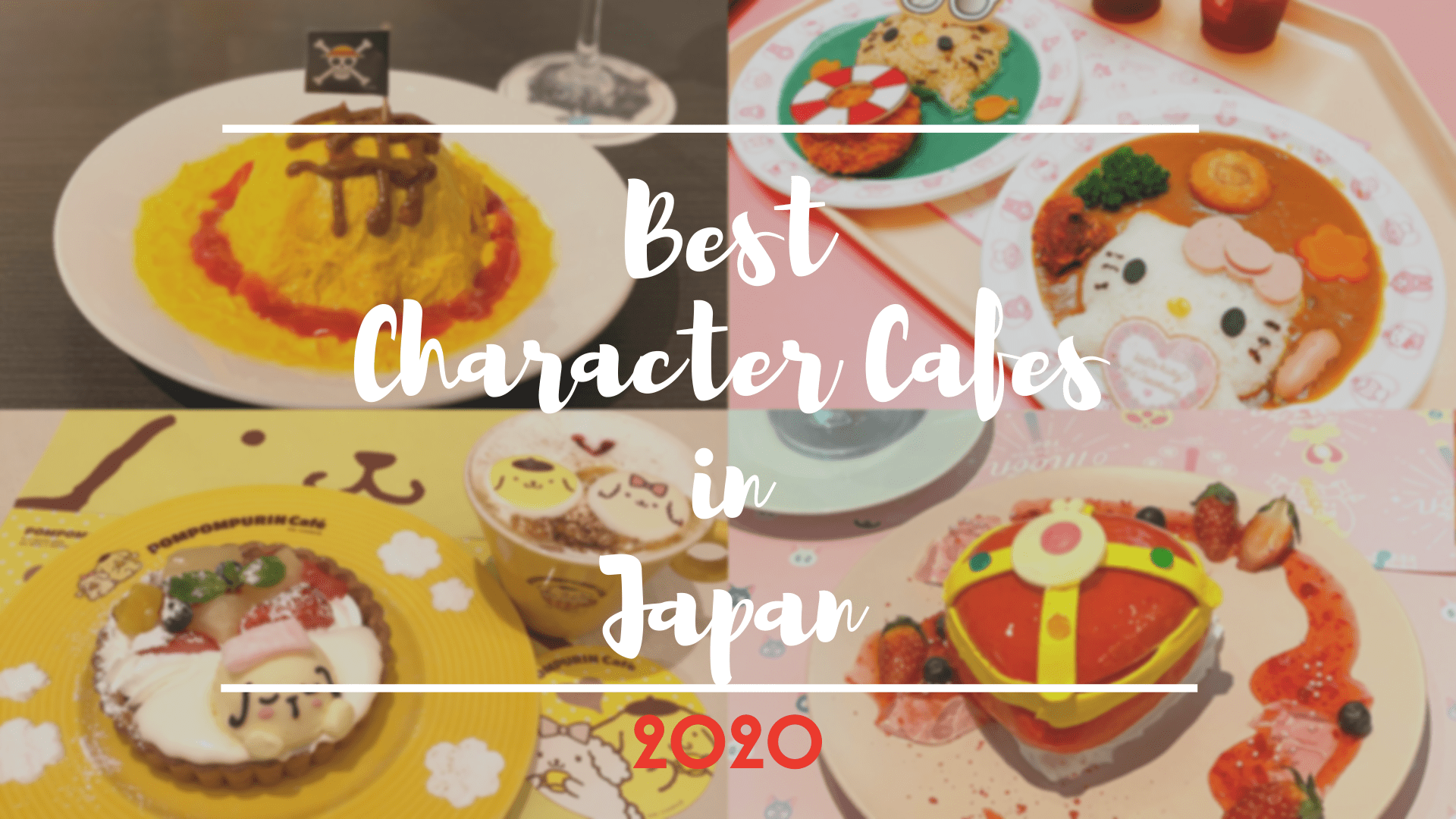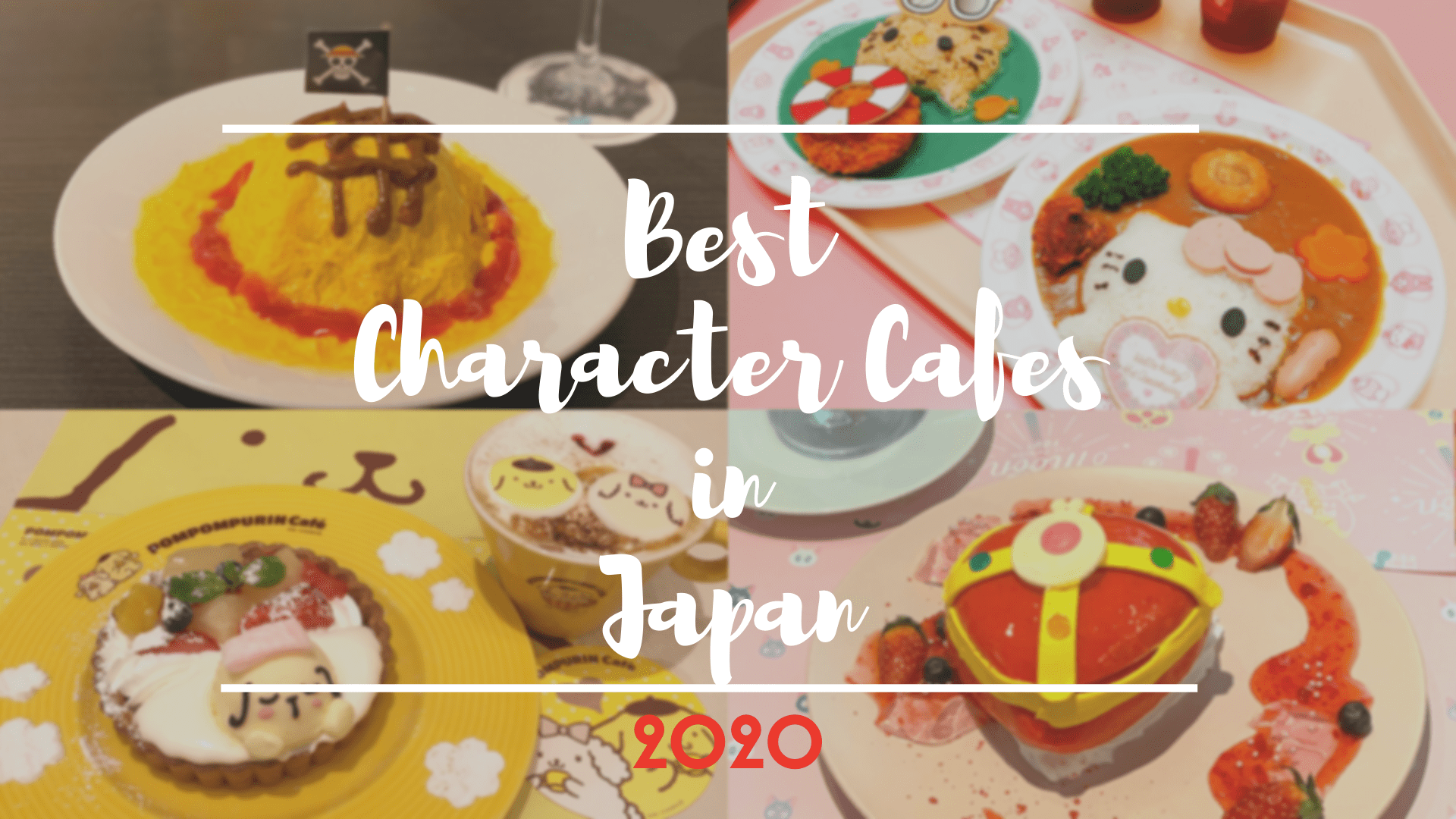 Have you visited character cafes in Japan?? Character cafe is a cafe/restaurant collaborating with popular character, animations, games, movies, etc, and serving exclusive themed food and drinks as well as limited merchandise at cafe shops. From Pokemon to Sanrio characters, there are various character cafes across Japan, and they are now one of the top tourist attractions.
Some of character cafes are temporarily open and you can visit there any time of the year, yet many of them are open only for limited time in order to promote special events such as new releases of movies, games and animation. If you wish to visit a collaborated cafe of your favourite character, it's definitely a good idea to check the availability and the opening information about character cafes in Japan in advance!
In this article, I have listed some of the most anticipating limited time pop-up character cafes that will be available in Japan in 2020 including Tokyo, Osaka and Kyoto!
Check the date and location, and enjoy the exclusive character dishes, desserts and drinks as well as shopping the special merchandise!
---
-MARUKO & COJICOJI CAFE
Date: 31 January to 31 July 2020
A themed cafe collaborating with Chibi Maruko-Chan and Coji Coji, two popular manga/anime series by Momoko Sakura will be opening in Ginza, Tokyo for 7 months from January to July. Limited dishes, desserts and drinks inspired by the colourful and dreamy world of Maruko and Coji Coji will be available.
Location: Sunday Branch Marronnier Gate Ginza Store
Hours: 11:00~21:00
-Tama and Friends 3 Chome Cafe
Date: 25 April 2019 to 31 March 2020
Tama and Friends is an animation series started 36 years ago, and its very first concept cafe "Tama and Friends 3 Chome Cafe" will be opening at the popular shopping complex, Aqua City Odaiba. The cafe offers collaborated menu as well as a space for kids, terrace seats, photo spots and a popup store.
Location: 6F Aqua City Odaiba
Hours: 11:00~19:00
-Jibun Tsukkomi Kuma Cafe
Date
Nagoya: 20 December 2019 to 11 February 2020
Osaka: 27 December 2019 to 2 March 2020
Nagoya: 21 February to 30 March 2020
One of the most popular LINE (freeware app) sticker series, Jibun Tsukkomi Kuma will open its own character cafe in three cities in Japan (Tokyo, Osaka and Nagoya). Original illustrations are used exclusively for themed dishes at the cafe. Alcohol beverage and the bar menu will be available from 5pm. A variety of limited merchandise will be sold at the cafe shop.
-Nagoya
Location : 8F Nagoya PARCO West Building
Map: http://bit.ly/38V7NHU
Hours: 10:00~21:30
-Osaka
Location : Shinsaibashi 161 2F THE GUEST cafe&diner
Map: http://bit.ly/36Tqavj
Hours: 11:00~21:00
-Tokyo
Location : Ikebukuro PARCO Main Building 7F THE GUEST cafe&diner
Map: http://bit.ly/2PBzY7b
Hours: 10:00~22:00
-Korilakkuma Cafe
Date: 21 December 2019 to 22 March 2020
Korilakkuma Cafe will open for 3 months from late December 2019 to late March 2020 in the center of the Tokyo's Kawaii culture, Harajuku. Cute and fancy character theme dishes, desserts and drinks will be available on the menu, and beside, this unique cafe offers an interactive table projection mapping technology with adorable Rilakkuma characters moving around the table. The limited merchandise is also available at the cafe shop.
Location: Harajuku Box
Hours: 10:00~20:30
-Sailor Moon Cafe 2019 Girls Night Out
Date
Tokyo: Shibuya 3 October to 17 November 2019/Solamachi 25 October 2019 to 13 January 2020/Omotesando 17 January to 1 March 2020
Osaka: 3 October to 17 November 2019
Nagoya: 10 October to 24 November 2019
Hokkaido: 18 October to 17 November 2019
Fukuoka: 26 October to 1 December 2019
Saitama: 14 November 2019 to 13 January 2020
The popular Japanese animation series, Sailor Moon opens its collaborated cafes at 8 locations in Japan (Tokyo (Shibuya, Tokyo Solamachi and Omotesando), Osaka, Nagoya, Sapporo, Fukuoka and Saitama). With the concept of "Girls Night Out", colourful and photo-worthy food and drinks with Sailor Moon character themes will be available for a limited time. Make sure to book your seats in advance to get special novelty goods! There will be also limited edition character products sold only at Sailor Moon Cafes!
Check the link below for more details:
-STAR WARS CAFE
Date
Tokyo: 18 January to 23 February 2020
Osaka: 17 January to 23 February 2020
Nagoya: 23 January to 25 February 2020
Hokkaido:24 January to 24 February 2020
Fukuoka: 24 January to 26 February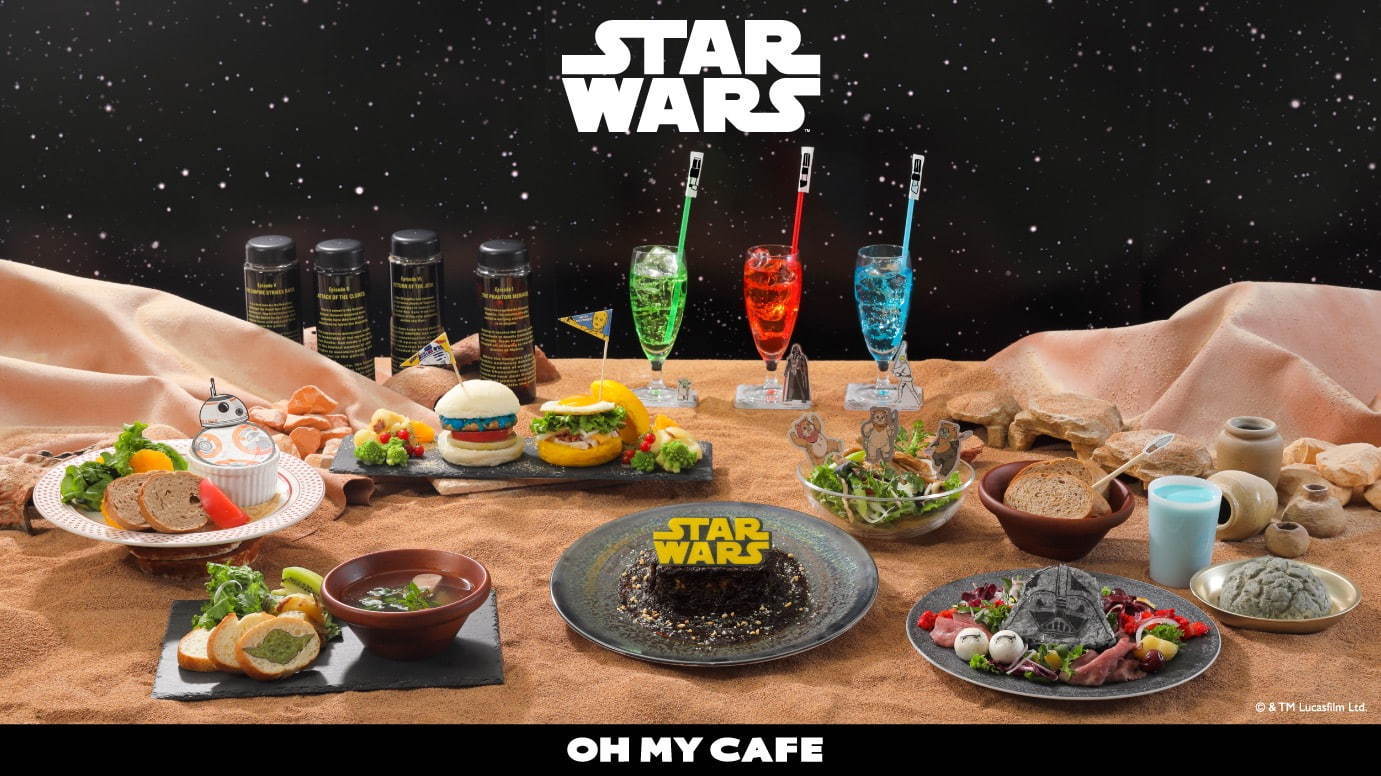 STAR WARS CAFE will be opening at 5 cities in Japan (Tokyo, Osaka, Nagoya, Sapporo and Fukuoka) for a limited-time only from mid January 2020. To celebrate the release of STAR WARS: The Rise of Skywalker, the new movie from the Star Wars series, the special themed cafe will be offering limited-edition food and drinks with famous Star Wars characters.
Check the link below for more details:
-Sanrio Characters Cafe
Date: 15 November 2019 to mid January 2020
EGG & SPUMA Cafe is collaborating with some of the popular sanrio characters including Pompompurin, Little Twin Stars, My Melody and more. The cafe is located on 8F floor of Shinjuku Lumine Est. The limited food and drinks menu collaborated with adorable Sanrio characters will be available. Moreover, the different menu will be available in 2 terms (from 15 Nov to 17 Dec 2019/from 18 Dec 2019 to mid Jan 2020)
Location: 8F Shinjuku Lumine Est
Hours: 11:00〜23:00 (~22:30 on Sat, Sun and Holidays)
-Frozen 2 Cafe
Date
Tokyo: 15 November 2019 to 13 January (Harajuku)/29 November 2019 to 26 January 2020 (Tamagawa)
Osaka: 16 November 2019 to 13 January 2020
Nagoya: 16 November 2019 to 19 January 2020
Sapporo: 21 November 2019 to 19 January 2020
Fukuoka: 5 December 2019 to 19 January 2020
Kyoto: 6 December 2019 to 2 February 2020
After 6 years, Frozen's sequel movie "Frozen 2" will finally be released in November 2019, and Japan will be celebrating the released of this new Disney movie with special theme cafe! Frozen 2 Cafe will open for a limited time at 6 cities in Japan: Tokyo (2 venues), Osaka, Kyoto, Sapporo, Nagoya and Fukuoka this winter! The cafe with a shop offers super cute and photo-worthy Frozen 2 theme food, drinks and merchandise goods only available here.
More info:
▼ Here is the list of "permanent" character cafes in Tokyo!! ▼
Did you enjoy the list?? More and more character cafes will be opening in Japan in 2020, so make sure to save this link and check the latest info in future 🙂
For more special events in Japan, please check out listed articles, below!
▽Related Articles ▽
▼Editor's Picks▼
---