10 Best Spots in Tokyo for Anime and Manga Lovers
Must-Visit Manga and Anime Places in Japan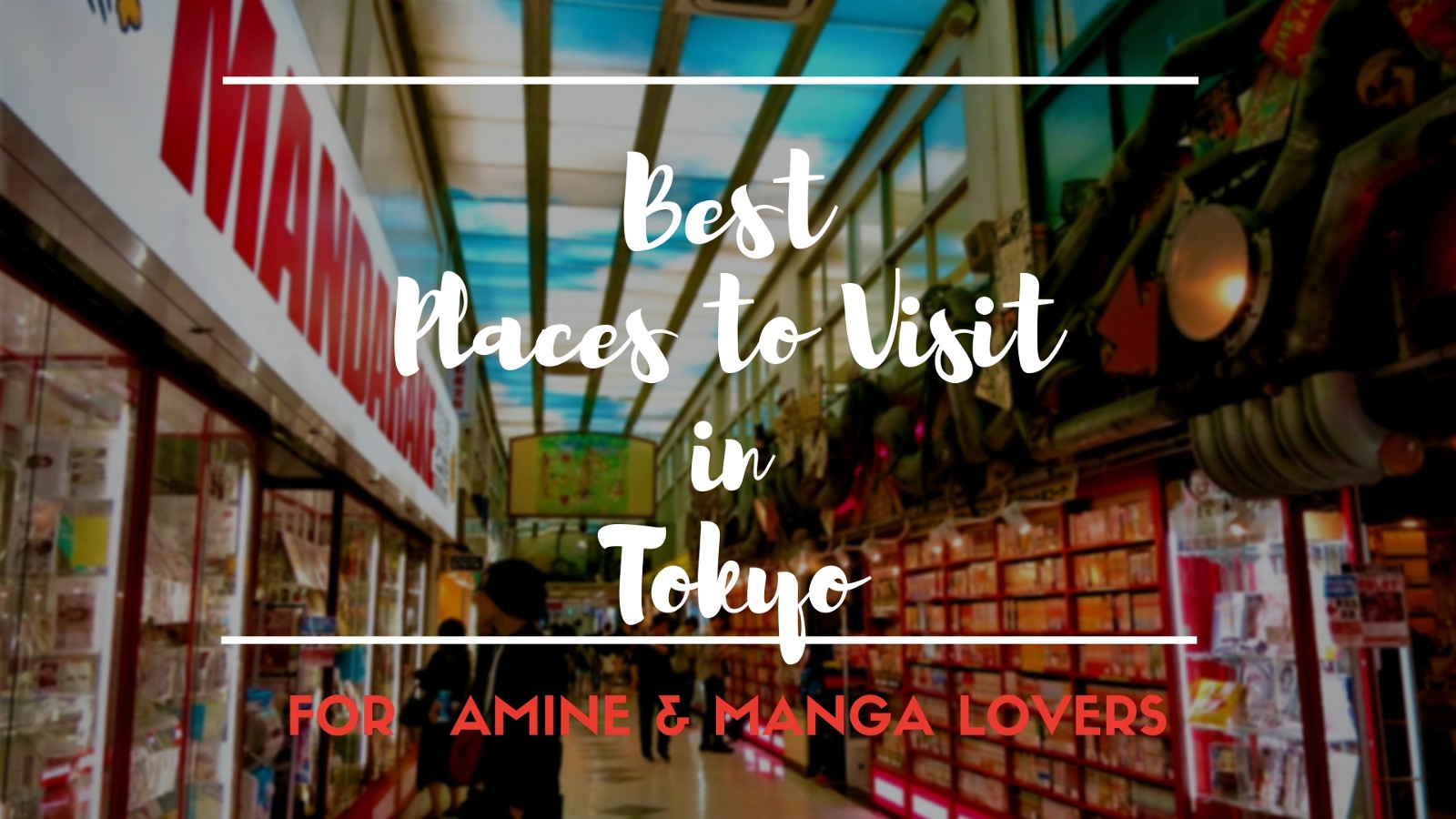 Anime and Manga are big parts of modern Japanese culture today. From Pokemon to Studio Ghibli, numbers of comics, animations, games and its own characters attract fans all around the world.
If you are a manga/anime lover travelling to Japan, you should definitely visit manga and anime places in Japan, especially, there are many of them in Tokyo.
Not only the Mecca of Otaku culture, Akihabara, there are several more spots related to manga and anime in Tokyo including shops, museums cafes and other sites.
Today, I'd like to introduce 10 best spots in Tokyo which are strongly related to famous Japanese Anime and Mange and fans would definitely fall in love.
And if you would like to visit them, some of ticket booking links are available, too!
Studio Ghibli is the most famous animation film studio in Japan, which released numbers of award winning films, such as "My Neighbour Totoro", "Princess Mononoke" and "Spirited Away" along with adorable anime characters. The Ghibli Museum is one and only museum showcasing the work and history of Studio Ghibli and Hayao Miyazaki. The museum is located in Mitaka, Tokyo, and can be accessed within 30 mins from Shinjuku Station.
Visitors must purchase tickets in advance which can be booked online. The last minute booking is usually hard to make as it's pretty popular and only limited number of visitors can enter at once. So make sure to book your tickets in advance or some website provide last minute booking service if you haven't got enough time.
For more Ghibli spots in Tokyo, check this article: List of Ghibli Spots in Tokyo.
2. Fujiko·F·Fujio Museum
Fujiko F Fujio is the creator of the long-beloved Japanese manga/animation, DORAEMON, and his museum is located in Kawasaki, just outside of Tokyo. Fujiko F Fujio Museum a.k.a. DORAEMON Museum showcases numbers of precious works of Fujiko, mainly DORAEMON and the original artworks and short films. Visitors can also learn the history of animation created by Fujiko F Fujio. English guide is also available.
The museum can be entered only with an advance reservation, so make sure to purchase tickets in beforehand.
3. Pokemon Center TOKYO DX
Pokemon has been one of the most popular things on the planet for a couple of decades. It's still pretty fresh in our memories that the whole world had gone crazy about Pokemon Go lately.
Pokemon Center is an official Pokemon store offering games and merchandise which every Pokemon fans would wish for. There are currently 14 Pokemon Center in Japan including five in Tokyo. The biggest Pokemon center, Pokemon Center TOKYO DX has opened in Nihonbashi, Tokyo with their first permanent Pokemon Cafe.
Related Articles
▶ Pokemon Centers & Stores in Tokyo
▶ Pokemon Centers & Stores in Osaka and Kyoto
One of most popular districts in Tokyo, Akihabara is known as the electric town selling a wide range of electronic products, and also famous for being the center of Japanese geek culture. They say anything related to Otaku culture can be found in Akihabara such as Anime, Gaming, Manga, figures, underground idols,etc. Stores like Mandarake and Animate are hugely popular as a wide variety of product range and many rare items can be found.
More info ▶ Akihabara: Best Things to Do
Join a local guide tour "Anime and Gaming Adventure Tour in Akihabara" by Magical Trip to see the best highlights of Akihabara in a half-day! Explore the deep world of game and anime culture of Akihabara, and visit one of the famous Maid Cafes!
5. Nakano Broadway
Maybe it's lesser known among foreigners, but just like Akihabara, Nakano is a popular area in Tokyo among Otaku and underground sub culture lovers. Nakano Broadway is a main hub of the area, which is a large shopping complex which houses numbers of shops including the famous Manga store, Mandarake, offering manga and anime related items.
If you have already been to Akihabara, and could not get enough, Nakano Broadway is definitely your next stop. Nakano area is not far from Shinjuku area, only a few stops by train from JR Shinjuku Station.
More info ▶ Nakano Broadway: Another Mecca for Japanese Pop and Sub Cultures
Japan's very first official Nintendo store, Nintendo TOKYO has opened at the new Shibuya PARCO in 2019 winter. The shop offers a wide range of Nintendo products including games and limited merchandise. Visitors can enjoy shopping many products featuring popular Nintendo game characters including Super Mario, Splatoon, Zelda and Animal Crossing. It's located right next to the new Pokemon Center, which is also a huge attraction for Japanese game fans.
7. Odaiba Gundam
Gundam is one of most popular animations in Japanese history, which originally started its broadcast nearly 40 years ago.The gigantic statue of Gundam has been standing in front of DiverCity Tokyo as a symbol of Odaiba area. The current statue is a second model which is replaced in 2017, called Unicorn Gundam. Next to the statue, there is a Gundam themed cafe offering special food and beverage in Gundam theme.
More info ▶ Odaiba: Best Things to Do
8. Tokyo Anime Center
Tokyo Anime Center is a facility that was created to promote Japanese anime culture and provide new experience through the real and virtual contents. It used to be located in Akihabara, and now it's relocated to Shibuya MODI 2F.
There is an exhibit space holding limited-time exhibitions through the year as well as a store dealing with anime merchandise including exhibit-related products and original products. Various special events are also held at the site including talk shows, work shops and lectures by producers, creators and voice actors.
Official Website: https://tokyoanimecenter.jp/
Hello Kitty, Rilakkuma, Pompompurin, etc.. Sanrio has created numbers of characters beloved in Japan and abroad. Sanrio Puroland is their one and only amusement park where visitors can enjoy themed attractions, games, shows, shops and restaurants.
Several seasonal events are held through the year such as Halloweens and Christmas and you can find your favourite characters in special costumes as well as limited goods. It's an indoor amusement park which visitors can enjoy even on rainy days.
When we talk about animations, we can not just ignore the biggest animation studio in the whole world. Tokyo has two Disney themed parks: Tokyo Disneyland and Tokyo DisneySea which are located next to each other in Tokyo Disney Resort.
Even if you are not fan of animation or Disney production, the park is absolutely entertaining. Numbers of themed attractions from roller coasters to kids-friendly rides, shops and restaurants are located in the spacey parks, and special events and shows are hosted through the year.
How did you enjoy the article? If you are interested into Japanese animation/manga/gaming culture, you may like these articles, too!
▽ Related Articles ▽
▼ Editor's Picks ▼
<<Special Offer Exclusively Available for My Readers>>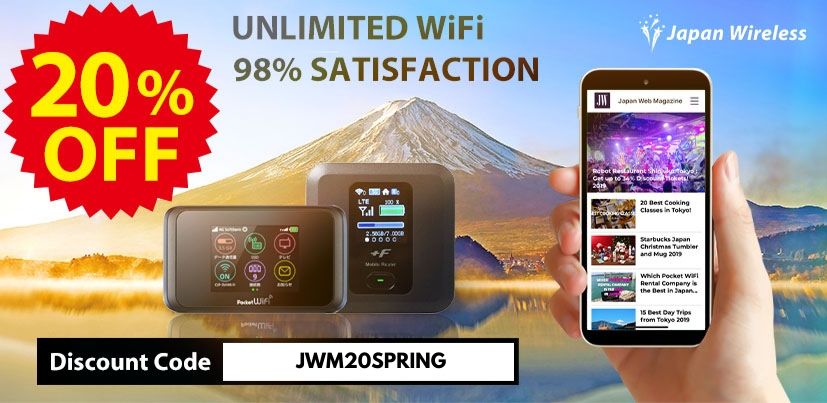 Place your order HERE with a special price!!
---