10 Best Anime Spots in Japan
10 Must-Visit Places in Japan for Anime Fans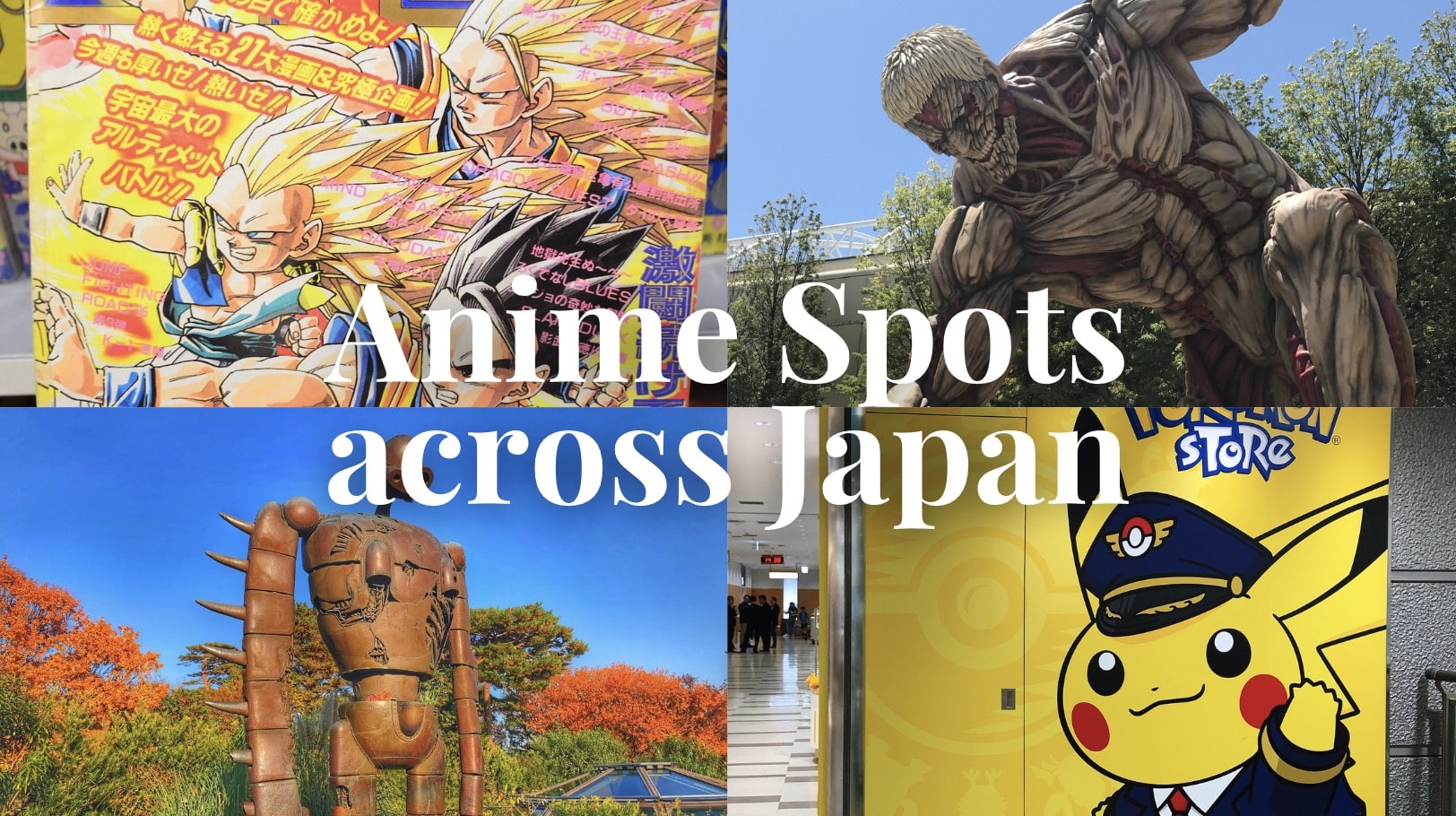 Recently, there has been an increase in people who love Japanese pop culture, such as anime and manga, and travel to Japan with this theme in mind. Don't you think Japan, where you can indulge in your hobbies and also experience delicious sushi, ramen, historical shrines and temples, and traditional culture, is the ultimate travel destination?
For anime enthusiasts, Anime Tourism or Anime Pilgrimage, where fans visit real-life locations featured in their favorite anime, is gaining popularity. Many also visit towns like Akihabara and Nakano to buy anime merchandise that's only available in Japan. The country is home to a multitude of anime shops. There's also a globally renowned Ghibli-themed facility. Moreover, the number of events where theme parks and cafes collaborate with anime is on the rise.
In such a limited time, specifically, where should you go?
Here, I will introduce the best anime spots in Japan, not limited to just anime shops and theme parks. This list will surely be helpful for anime lovers planning their itinerary, which covers everything from famous locations to lesser-known attractions.
*Please note that this article contains affiliate links.
1. Ghibli Museum and Ghibli Park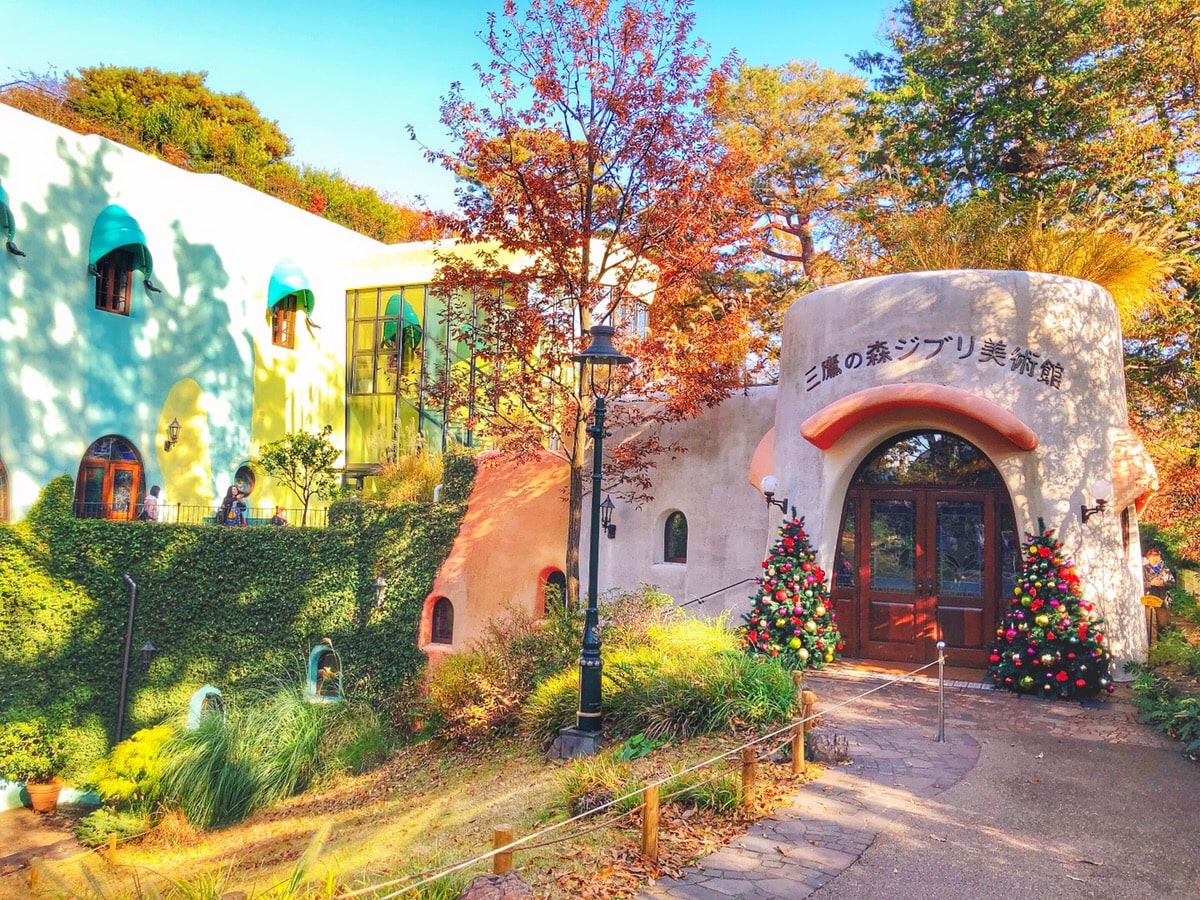 When discussing the anime that Japan takes pride in, Studio Ghibli films are indispensable. There are numerous official spots in Japan themed around Ghibli.
For fans of the globally renowned Studio Ghibli films, a visit to Ghibli Museum in Tokyo is an absolute must. Located just a bit west of central Tokyo, this enchanting destination can be found in the Mitaka area. One of the museum's iconic features is the towering robot soldier from Castle in the Sky that stands on the rooftop. However, keep in mind that photography inside the museum is generally prohibited, so one truly has to visit in person to grasp its full charm and magic.
Another highlight is the exclusive Ghibli short films that are screened only at this museum. From time to time, there are also limited-time exhibitions that showcase different facets of the Ghibli universe. Beyond that, Ghibli enthusiasts will be thrilled with various rooms filled with intricate details from beloved films, unique souvenirs available for purchase, and a themed cafe serving delightful treats.
Remember, if you're planning a visit, you'll need to book your tickets in advance. Check out the following article where we've outlined the reservation process in detail.
▶︎Best Ways to Get Ghibli Museum Tickets for Foreign Tourists
In 2022, a new Ghibli-themed facility Ghibli Park was inaugurated within the Aichi Expo Memorial Park in Aichi Prefecture. This vast attraction presents a world where even the buildings and natural landscapes from the iconic Ghibli films have been meticulously recreated. Visitors can immerse themselves in emblematic locations from various Ghibli movies. Highlights include Satsuki and Mei's House from My Neighbor Totoro, Mononoke Village from Princess Mononoke, and the Valley of Witches inspired by Howl's Moving Castle.
The park is ambitiously expanding year by year, with new sections dedicated to different Ghibli masterpieces being added continuously. Much like its museum counterpart in Tokyo, you'll need to book your tickets for the Ghibli Park in advance. Detailed information about the reservation process can be found in the article provided below.
For Ghibli enthusiasts, it's well worth traveling to Aichi Prefecture in Central Japan just to experience the Ghibli Park. It promises an anime adventure like no other, enveloping visitors in the fantastical worlds of their favorite films.
▶︎How to Buy Tickets for Ghibli Park from Overseas
2. Akihabara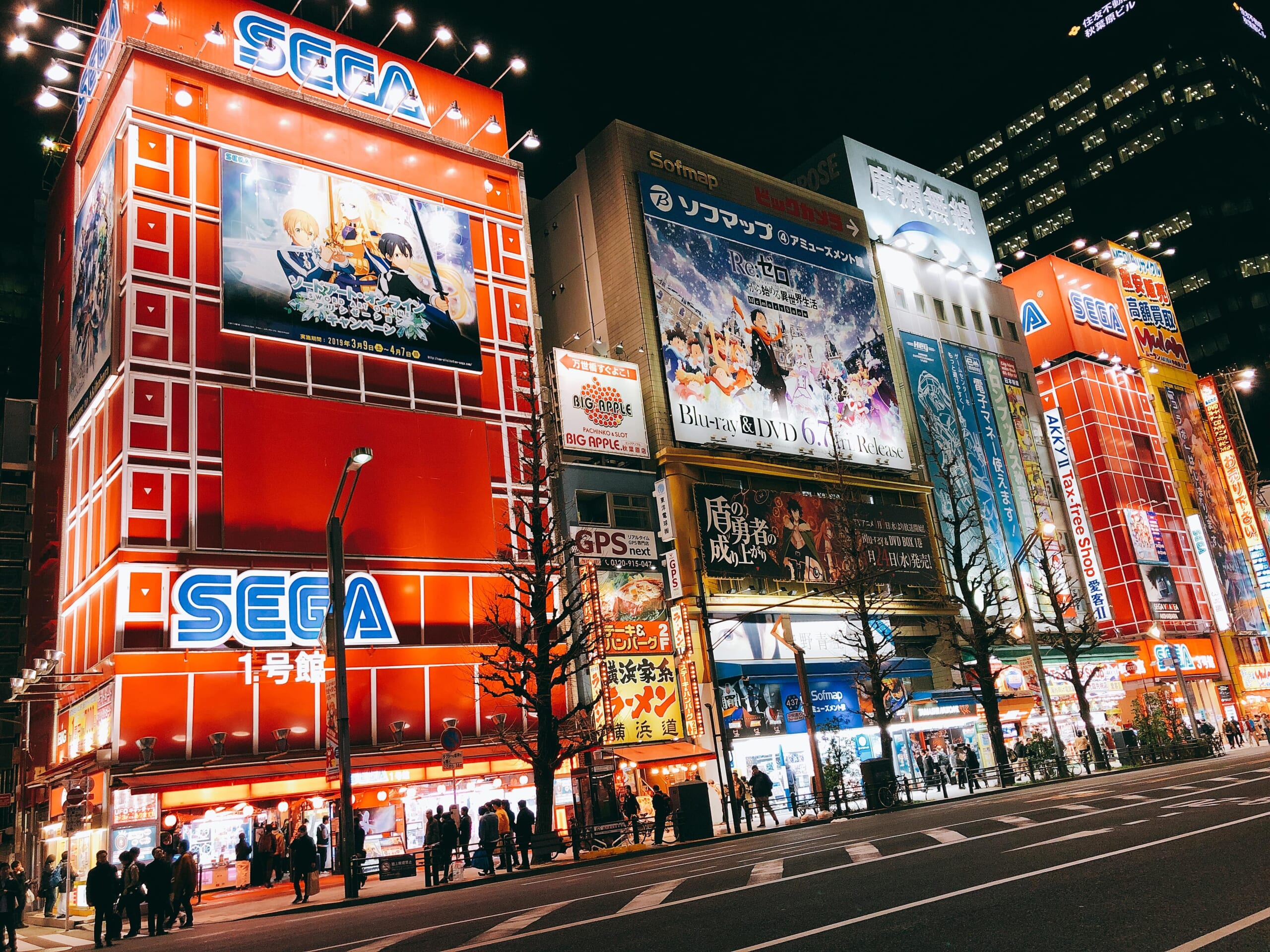 Akihabara stands as an iconic testament to Japan's rich tapestry of pop culture, which is also known as otaku culture. From anime, manga, and games to idols, cosplay, and beyond, it is undeniably a sacred ground for enthusiasts of all things otaku.
The district boasts an unrivaled array of large-scale anime stores, the likes of which you won't find elsewhere in Japan. Notable among these are stores such as Animate, Mandarake, and Toranoana. These hubs offer a diverse range of anime-related merchandise, spanning DVDs, books, action figures, stationery, and so much more.
However, the allure of Akihabara isn't solely in its shopping experiences. It also entices fans with real-life locations featured in popular anime series. For instance, Kanda Shrine from Love Live! and the Radio Kaikan building from Steins;Gate can both be found here.
The vibrant streets, electric atmosphere, and a plethora of themed cafes further ensure that a visit to Akihabara is an immersive dive into the heart of Japan's contemporary pop culture. Whether you're hunting for rare merchandise or simply soaking in the sights and sounds, Akihabara offers an experience that's truly unique in the realm of anime tourism.
▶︎Akihabara Shopping Guide: 10 Best Shops in Akihabara
▶︎15 Best Things to Do in Akihabara
3. Ikebukuro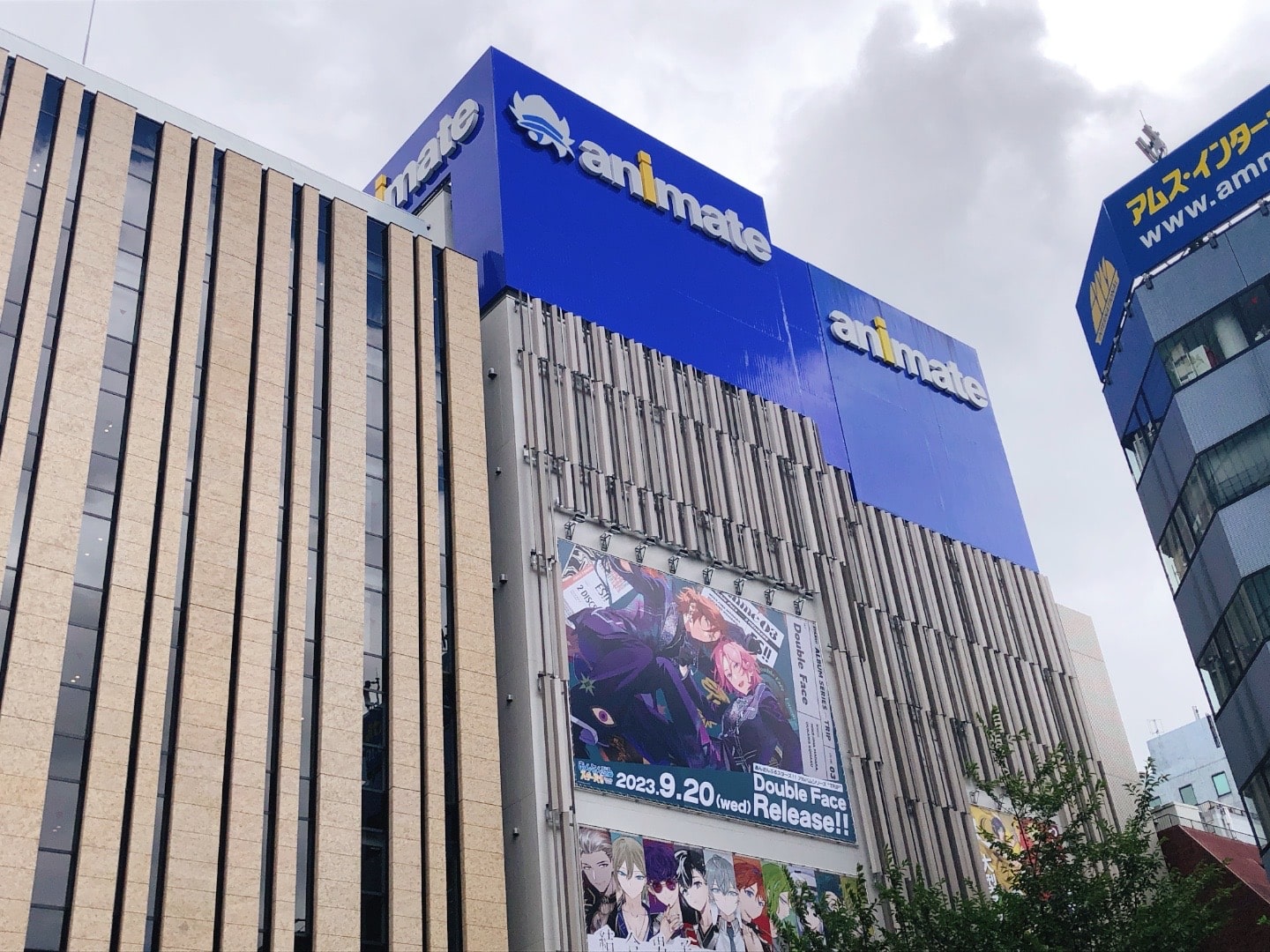 While Akihabara often takes the spotlight as Japan's premier anime district, in recent years, Ikebukuro has steadily gained traction as a favorite hub for anime and manga aficionados.
One major catalyst for Ikebukuro's rise in popularity is the presence of the Animate Ikebukuro flagship store. Celebrating its 40th anniversary in 2023, this world-class anime store underwent a significant renovation. Occupying a nine-story building, it offers not only a diverse array of manga books and anime character merchandise but also features specialized floors dedicated to theaters and exhibitions.
Ikebukuro is also renowned for its appeal to female anime fans. The famed Otome Road, lined with anime-related shops, and the Mandarake Ikebukuro store, known as Lalala, are considered sacred grounds by many enthusiastic girls.
Furthermore, Ikebukuro boasts several giant electronics retailers, such as the Bic Camera Ikebukuro flagship store and LABI1 Life Select Ikebukuro, both of which offer a wide range of anime toys, games, and related merchandise.
Within the Sunshine City complex, visitors can find the Pokémon Center Mega Tokyo & Pikachu Sweets, the Ghibli-centric Donguri Kyowakoku store, and the ONE PIECE Straw Hat Store, to name just a few. Adjacent to Ikebukuro Station, Ikebukuro PARCO houses the flagship store of the EVANGELION brand, the EVANGELION STORE TOKYO-01, ensuring fans of the iconic series aren't left wanting.
In essence, Ikebukuro offers an expansive anime experience, from mammoth chain stores to niche shops focusing on specific anime genres, solidifying its status as a must-visit destination for anime lovers.
▶️Ikebukuro Shopping Guide: Best Shops in Ikebukuro
▶️10 Best Things to Do in Ikebukuro
4. Nakano Broadway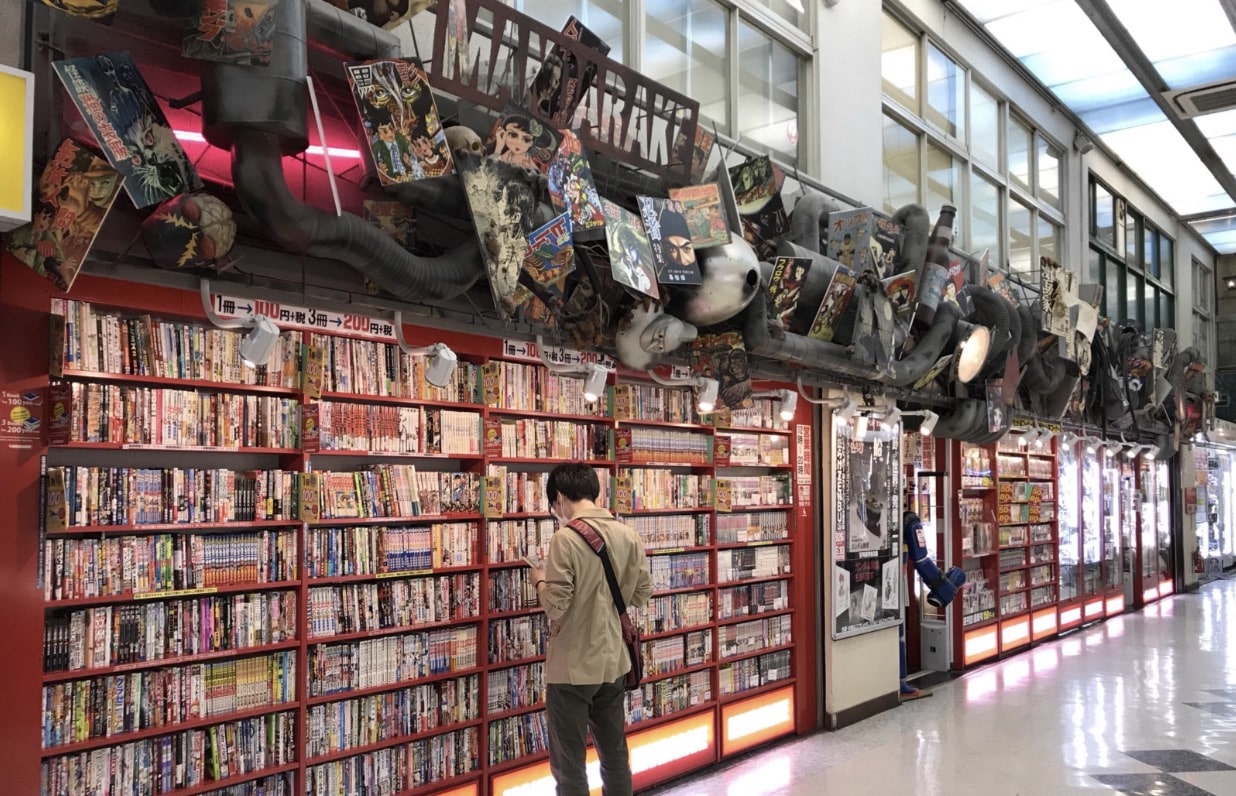 When asked about the top three anime districts in Tokyo, many would likely list Akihabara and Ikebukuro, with Nakano coming close behind. While Nakano might not be as highly publicized as a tourist spot, its accessibility from the major transportation hub of Shinjuku Station (a mere 10-minute train ride away) makes it an attractive location for visitors.
The primary reason anime enthusiasts should venture to Nakano? The iconic Nakano Broadway, one of the best anime spots to visit in Japan. This multi-storied building, boasting 10 floors, is packed with a myriad of shops from various genres and has proudly stood for over half a century.
Among the treasures found in Nakano Broadway, Mandarake stores undoubtedly shine the brightest. Distributed throughout the building, between the 1st and 4th floors, are over 20 Mandarake branches. While their manga collection is exceptionally vast, they also cater to every otaku's desires, offering character figures, games, and almost any related merchandise you could imagine.
Nakano Broadway goes beyond just anime and manga; it offers a unique shopping experience, with various stores dedicated to subcultures and rarities not easily found elsewhere. For any anime enthusiast visiting Tokyo, making a side trip to Nakano Broadway is a must. This hidden gem provides a distinct anime and pop culture experience that's well worth the journey.
▶️Nakano Broadway: Another Mecca for Japanese Pop and Sub Cultures
▶️10 Best Things to Do in Nakano
5. Universal Studio Japan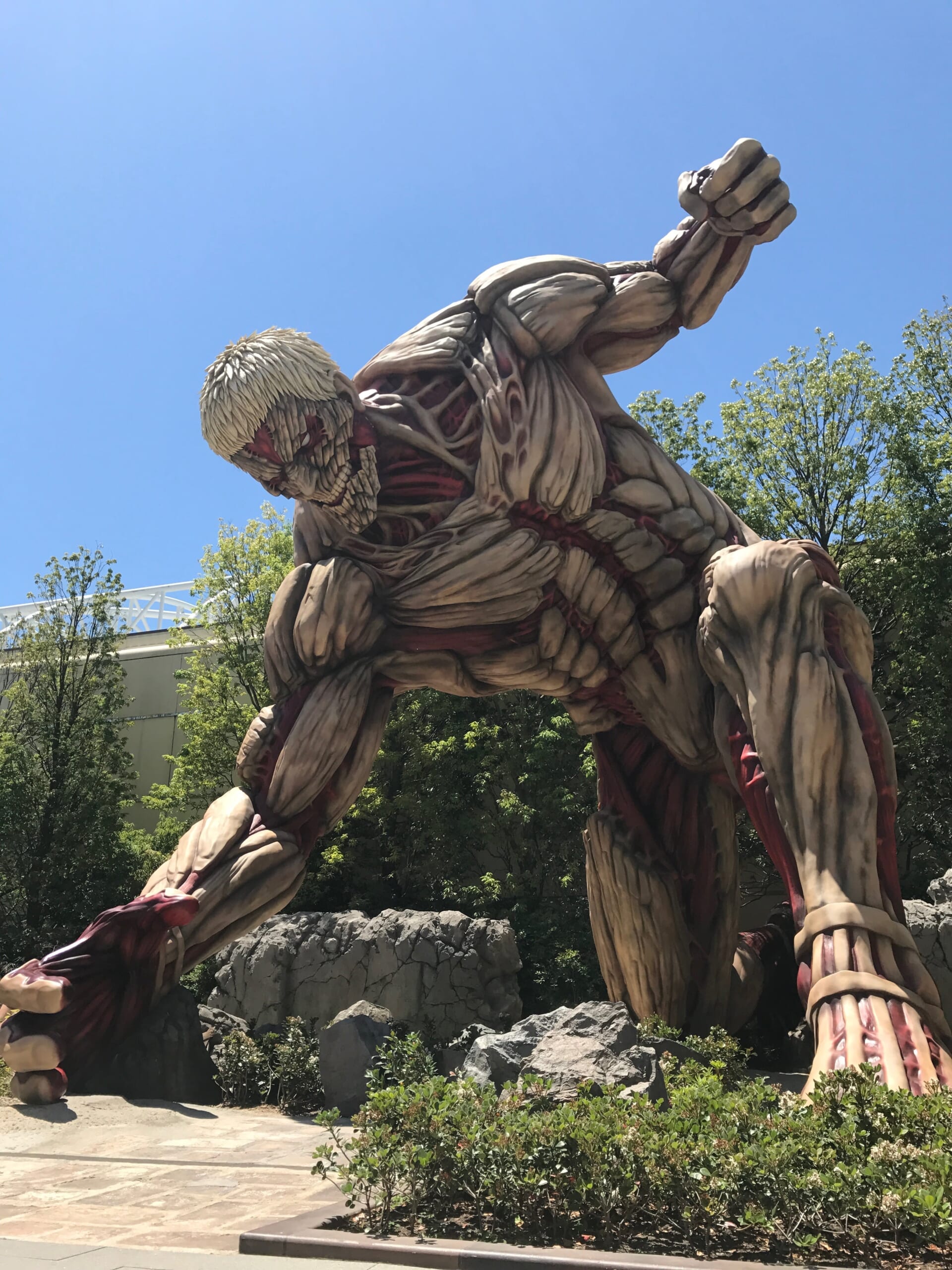 Think Universal Studios is the same everywhere? Think again. Universal Studios Japan (USJ) in Osaka offers a unique twist, setting it apart from its global counterparts.
While USJ remains one of Osaka's top tourist attractions, it has rapidly evolved into a must-visit destination in Japan for anime enthusiasts. Over recent years, the theme park has continually rolled out attractions in collaboration with popular anime series. Notably, in 2023's Universal Cool Japan initiative, USJ launched attractions in partnership with Detective Conan, Spy x Family and other franchises.
Moreover, USJ has left no stone unturned when it comes to collaborating with blockbuster anime series. They've teamed up with smash-hits like Attack on Titan, Demon Slayer: Kimetsu no Yaiba, One Piece, Jujutsu Kaisen, and the Evangelion series. While the park is renowned for its sections themed around Harry Potter and Minions, it's undeniable that they're putting significant emphasis on anime-based attractions.
It's not just about anime, either. USJ has also formed partnerships with leading game franchises, such as Monster Hunter and Final Fantasy.
For anime aficionados planning a trip to Osaka, USJ is an attraction you simply cannot afford to miss. However, keep in mind that you'll need to book your tickets in advance. Once you've set your dates, click here to secure your tickets online without delay!
▶︎Book your Universal Studios Japan tickets online from here!
▶︎Best Things to Do at Universal Studios Japan
6. Pokémon Center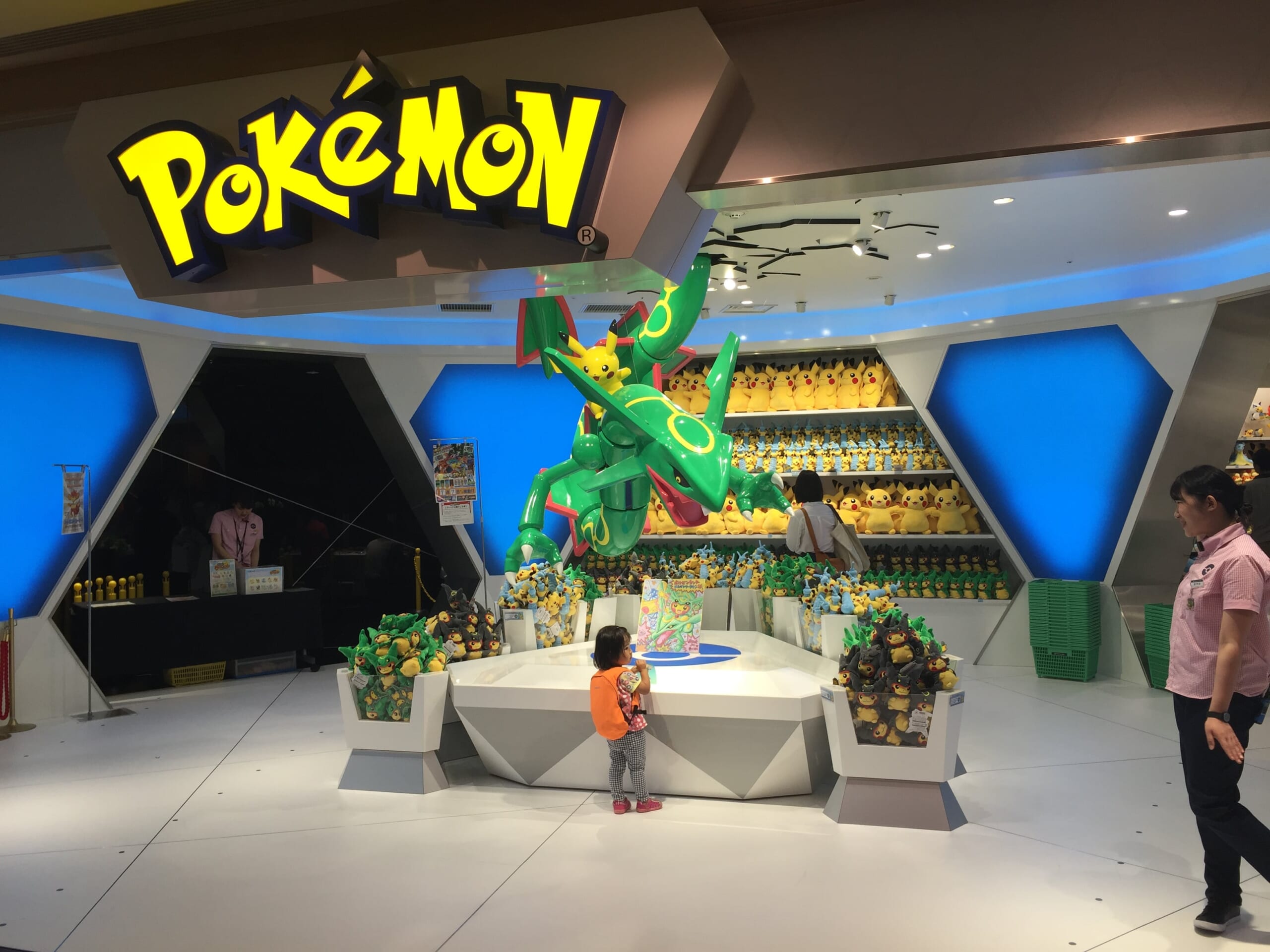 Undoubtedly, one of the world's most popular game and anime series is Pokémon. Among the famous games produced by Nintendo, Pokémon stands out as being loved worldwide as well as the Mario Bros. series. Even now, the Pokémon series continues to be animated, capturing the hearts of both adults and children alike.
If you're looking to immerse yourself in the Pokémon universe while in Japan, Pokémon Center (some locations are also named Pokémon Store) is the go-to place. While these centers play a pivotal role in the games and anime as healing hubs for your Pokémon, in the real world, they operate as official Pokémon stores. Here, fans can purchase a wide array of Pokémon-related items ranging from games, cards, and plush toys to apparel and everyday goods.
These centers are strategically located across Japan, from major cities like Tokyo and Osaka to the northernmost region of Hokkaido and the southern islands of Okinawa. Conveniently, there are even locations at airports and Tokyo Station, a blessing for travelers on the move.
Each store boasts its unique theme related to its locale. Some, like the Pokémon Center Mega Tokyo & Pikachu Sweets, even feature adorable themed cafés, ensuring that fans get a wholesome Pokémon experience.
▶︎6 Best Pokemon Centers and Pokemon Stores in Tokyo
▶︎Pokemon Center and Pokemon Store in Kyoto and Osaka
▶︎Pokemon Center Okinawa's Opening
7. One Piece Statues and Gundam Statues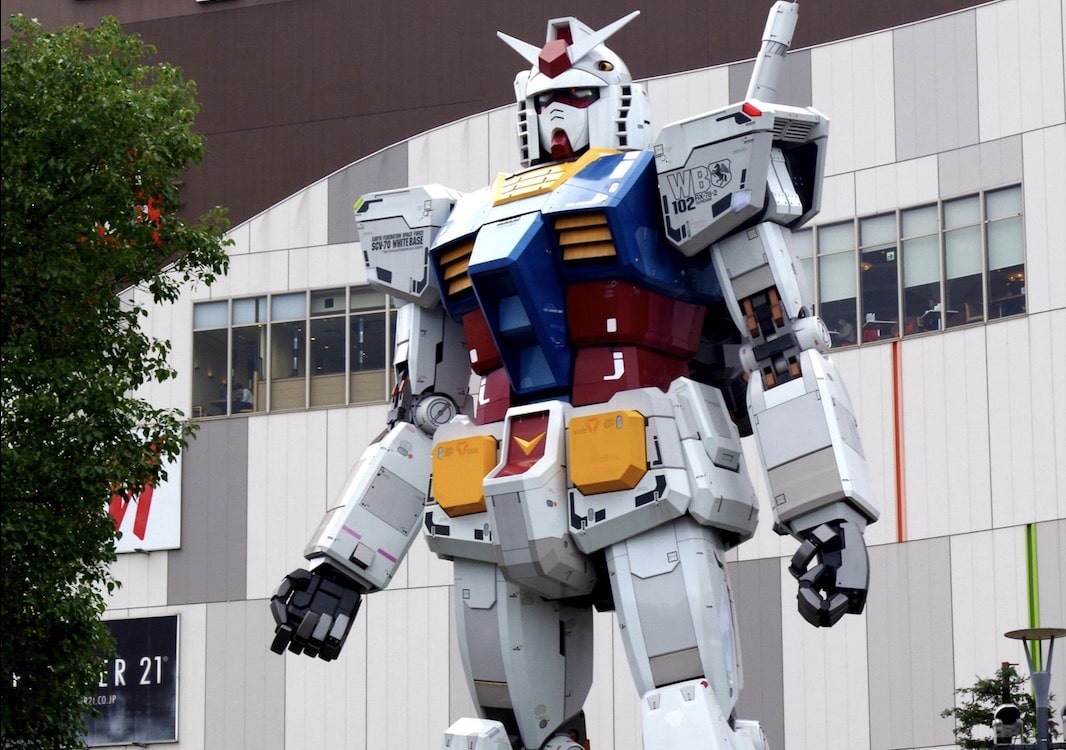 Did you know you can see all of the Straw Hat Pirates in Kumamoto Prefecture, Kyushu Region. As part of the recovery efforts following the Kumamoto earthquake in April 2016, the One Piece Kumamoto Recovery Project was launched, a collaboration between the manga One Piece and Kumamoto Prefecture. The manga's creator, Eiichiro Oda, hails from Kumamoto. As a highlight of the project, ten statues of the Straw Hat Pirates from One Piece have been installed, and fans are ecstatic about their high quality. Luffy and Chopper can be found in Kumamoto City, and other crews are placed throughout the prefecture. While Kumamoto in Kyushu is located quite to the west of Japan, it's a must-visit destination for One Piece fans.
One of the iconic characters representing anime is Gundam. Originating from an anime series that began in 1979, new episodes continue to be released even today. Life-sized Gundam statues can be found in various locations across Japan. Notably:
-The most renowned is the RX-0 Unicorn Gundam statue located at DiverCity in Odaiba. Initially, this statue was the RX-78-2 Gundam, but it was replaced by the RX-0 Unicorn Gundam in 2017.
-At Gundam Factory Yokohama, visitors can see the RX-78-2 Gundam, which move the real one they see in the anime.
–Mitsui Shopping Park LaLaport Fukuoka features the life-sized RX-93ff νGundam statue, complete with motion capabilities and special video performances.
Seeing these striking robots statues in person reveals their overwhelming presence and grandeur.
8. Museums related to Anime and Manga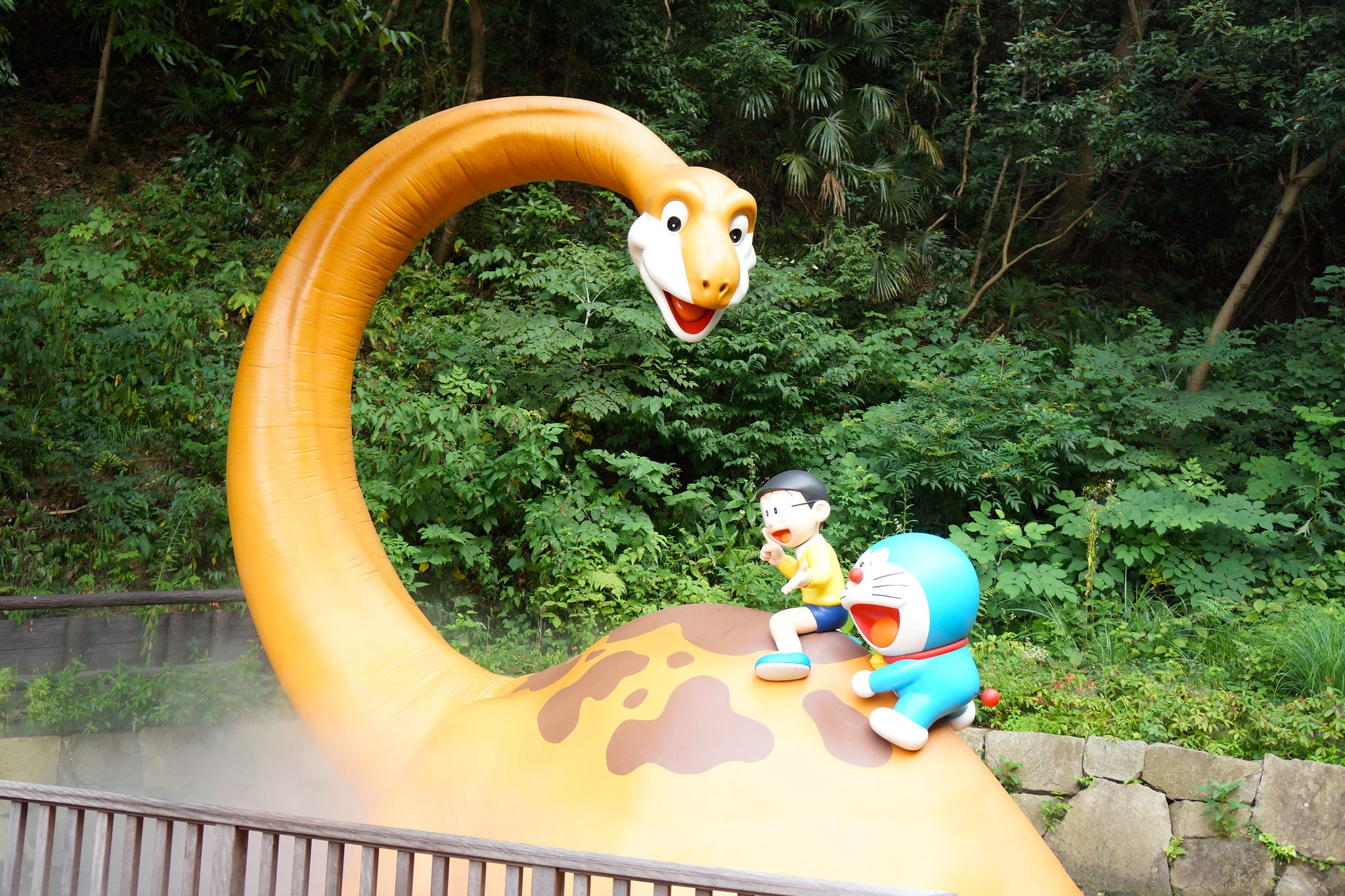 I introduced the Ghibli Museum at the beginning of the article, but Japan has many other museums themed around anime and manga. Fujiko F. Fujio Museum in Kawasaki, Kanagawa Prefecture, which mainly features Doraemon, is popular across all age groups. For those interested in manga, the original form of anime, Kyoto International Manga Museum is a must-see. At the manga museum, you can learn about the history of manga and access a vast collection of manga, including valuable back issues of magazines like Shonen Jump.
If you're deeply familiar with anime, in Tokyo you might also consider visiting Toei Animation Museum and Tokyo Polytechnic University Suginami Animation Museum, both of which have quite niche content. Additionally, in Kochi, there's Kami City Yanase Takashi Memorial Hall Anpanman Museum, and in Tottori, you can find Gosho Aoyama Manga Factory, known for the mangaka of Detective Conan (Case Closed).
Recently concluded, the anime Attack on Titan is commemorated with the Attack on Titan in Hita Museum located in Hita City, Oita Prefecture, which is the hometown of Hajime Isayama, the creator of the original manga.
9. Anime Real-life Locations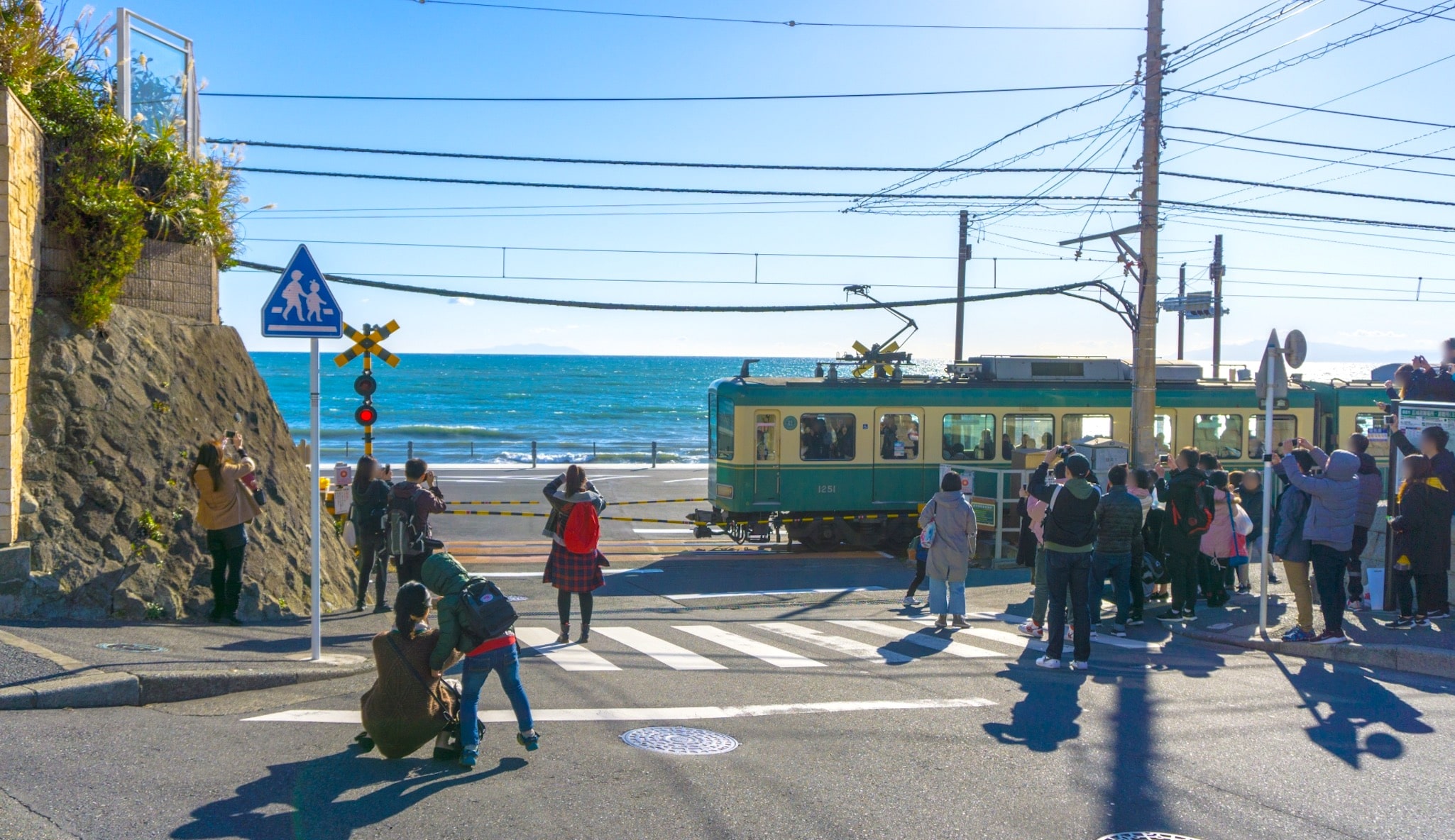 Of course, when talking about anime spots in Japan, you cannot ignore the phenomena of "anime pilgrimage" or anime tourism. Particularly in recent anime, there is a strong tendency to depict real-life towns and locations in Japan. Fans then pilgrimage to these places featured in the anime. For instance, the influence of the anime and manga series Slam Dunk, which was popular in the 1990s, continues to draw fans from around the world to the railway crossing near Kamakura High School Station in Kanagawa Prefecture.
Hakone is a sacred place for fans of Evangelion, which the renowned mecha anime series is set in and has one of its official stores Eva-ya in front of Hakone-Yumoto Station. Recently, many people travel to locations featured in anime movies directed by Makoto Shinkai, known for Your Name, Weathering with You and Suzume.
A tip to make your anime trip more meaningful is to research the locations from your favorite anime beforehand. Nowadays, there are countless anime spots scattered all over the country. Here, I introduce a list summarizing some of them.
▶︎Best Anime Locations to Visit in Japan
▶︎List of Anime Inspired by Real-Life Places in Japan
10. Anime Collaboration Exhibitions and Cafes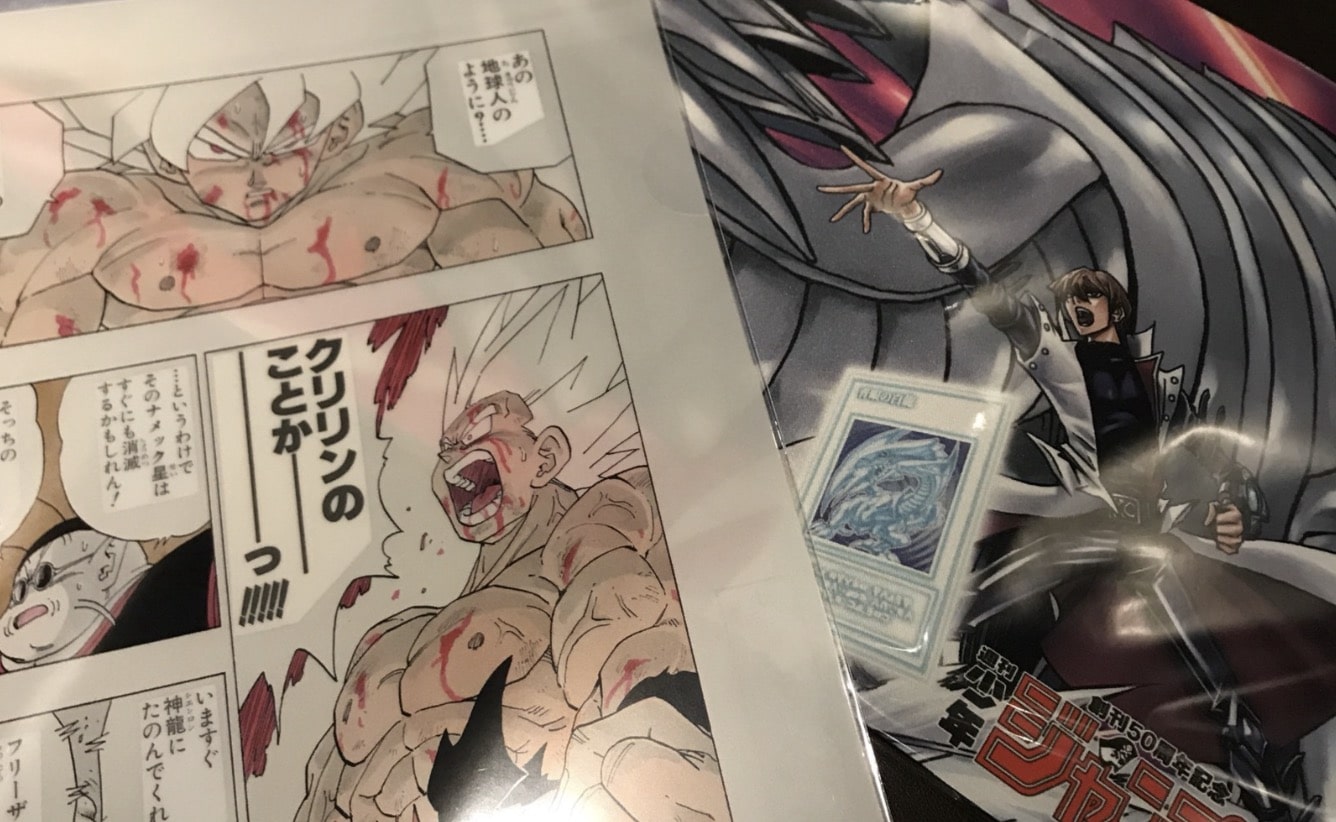 Cool exhibitions and cafes that are related to anime and manga are what anime fans should go to in Japan now. One of the recent trends in popular anime is the opening of themed cafes and exhibitions. Every year, popular anime collaborate with cafes, offering original food and drinks representing the characters and motifs, as well as exclusive merchandise for sale. Exhibitions often showcase original artwork and unique content.
These anime cafes and exhibitions are not limited to urban areas like Tokyo, and they often tour various regions, providing opportunities for fans across the country. When visiting Japan, be sure to check the current anime trends (List of 30 Best Anime) and see if there are any ongoing events related to them (there's always some anime event happening).
Here are some of the recent past hot anime events:
-Detective Conan Cafe in Japan
-Spy x Family Exhibition in Japan
-Oshi no Ko Exhibition in Japan
---
How was it? I hope you've picked up some tips on how to incorporate anime elements into your trip to Japan. Even in Tokyo alone, there are quite a few anime spots (▶️10 Best Spots in Tokyo for Anime and Manga Lovers), and there are still many more across Japan that I haven't had a chance to introduce. However, it would be a good idea to consider the places I introduced as top priorities.
For anime fans, I also recommend the following articles related to traveling in Japan and anime.
▽Related Articles▽
---