Best Attractions of Universal Cool Japan 2023
SPY x FAMILY, Detective Conan and Monster Hunter at Universal Cool Japan 2023!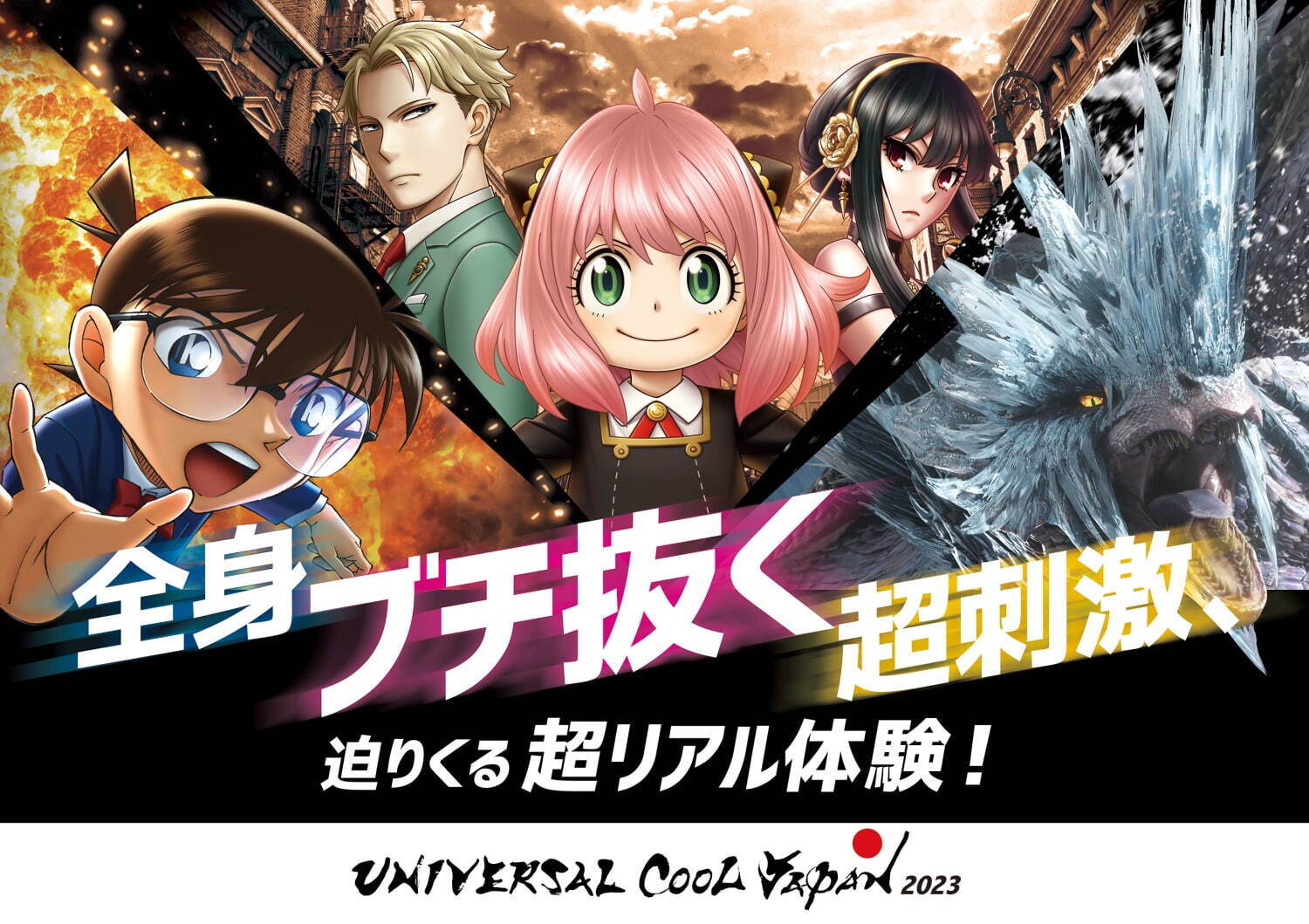 Universal Studios Japan, a.k.a USJ, is a famous themed-amusement park located in Osaka, in the Kansai area. The park is one of the most famous in Japan for having themed areas not only from the Universal Studios universe, but also with collaborations with other entertainment companies. One of the most anticipated launches in Japan was the popular area dedicated to the world of Super Mario, the mythical Nintendo game, and a Pokemon area is expected soon.
In addition to opening permanent themed zones, they also have temporary events in collaboration with famous video games and manga or anime series. In Spring 2023 the park will hold "Universal Cool Japan 2023″, a special time-limited event featuring some of the most popular and hottest animation and games from Japan, from Friday, February 17 to Sunday, July 2, 2023.
Universal Cool Japan is one of USJ's major annual events and fans are looking forward to it. For the 2023 edition of Universal Cool Japan 2023" three works have been selected to participate: SPY x FAMILY, Detective Conan/Case Closed and Monster Hunter.
Wanna know more about this exciting event??! Keep reading!
SPY×FAMILY
SPY×FAMILY will make its USJ debut with a live entertainment show in the form of a "riddle-solving rally", the first of its kind in the park's history. This interactive attraction combines a riddle-solving rally in which guests solve codes hidden throughout the park with a live entertainment show that can only be experienced by those who have deciphered the codes.
For more information, check this article!
Detective Conan World
In 2023 the famous Detective Conan from Case Closed will continue to hold events in USJ under the title Detective Conan World. The event will include a real-life escape game that serves as a prologue to the latest movie "Detective Conan: The Shadow of Black Iron", an entertainment restaurant where Heiji Hattori and Kazuha Toyama will make their first appearance and an exciting coaster ride with the Detective Boys!
All the details here:
Monster Hunter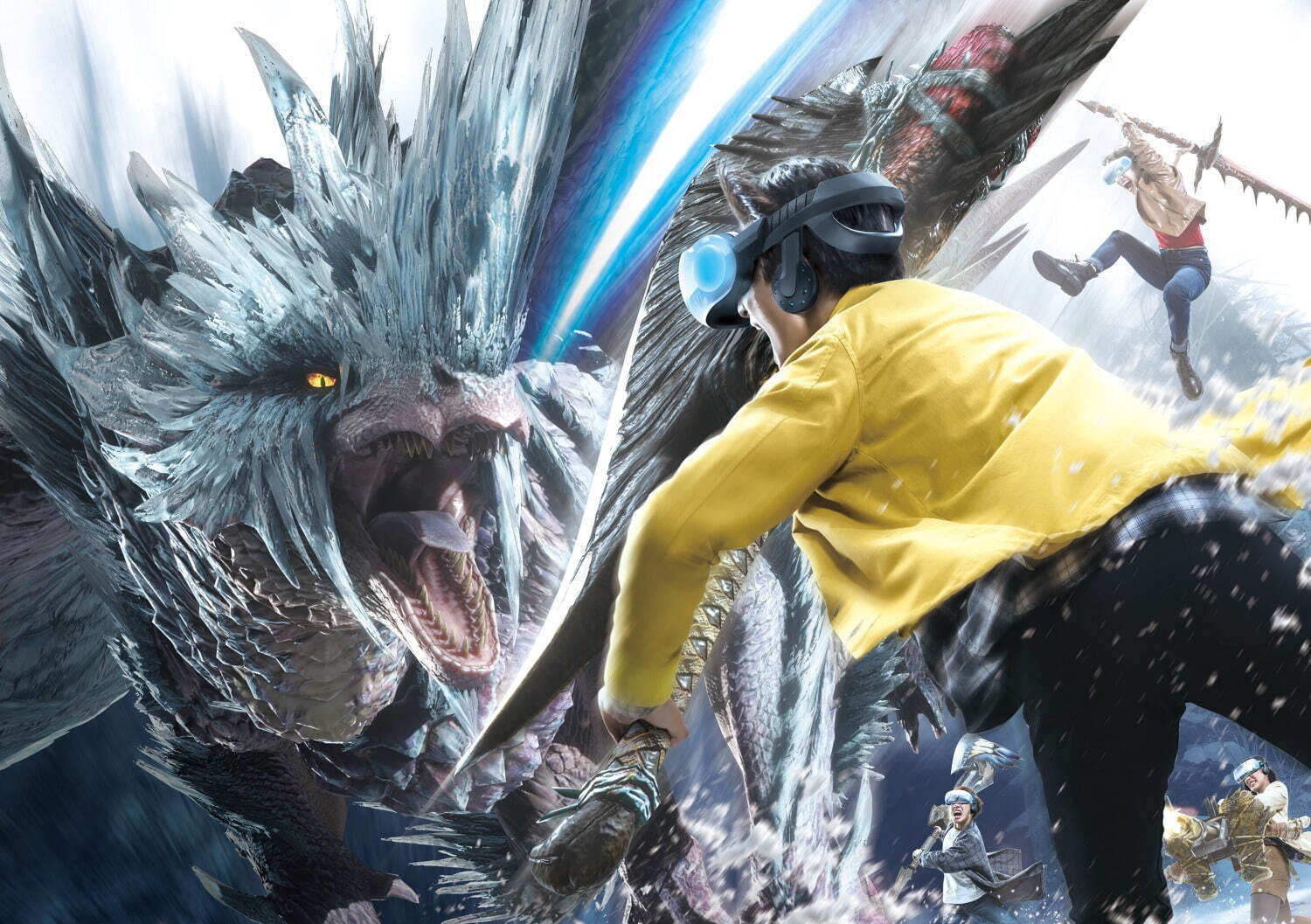 Monster Hunter World: Iceborn XR WALK will continue to be held at Universal Cool Japan 2023. This is a next-generation VR attraction that allows visitors to experience the world of "Monster Hunter World: Iceborn" in a realistic way by moving their own limbs without physical restraints.
---
Universal Cool Japan 2023
Period: February 17 (Friday) – July 2 (Sunday), 2023
Location: Universal Studios Japan
In addition:
Moreover, this is not a part of Universal Cool Japan but since March 1 2023 Universal Studios Japan will realese its daytime Parade "NO LIMIT! Parade" featuring Super Mario and Pokémon float and Pokémon for the first time, along with popular characters such as the adorable and loved by all Minions, Snoopy and his Peanuts friends, Hello Kitty and much more!
Check this article for more info:
---
Excited?? check out these articles too and don't miss other top activities you can do in Osaka and surroundings in 2023!
▽Related Articles▽
▼Editor's Picks▼
---