5 Best Kobe Beef Restaurants in Kobe
Kobe beef: the best quality Wagyu Beef brand in Japan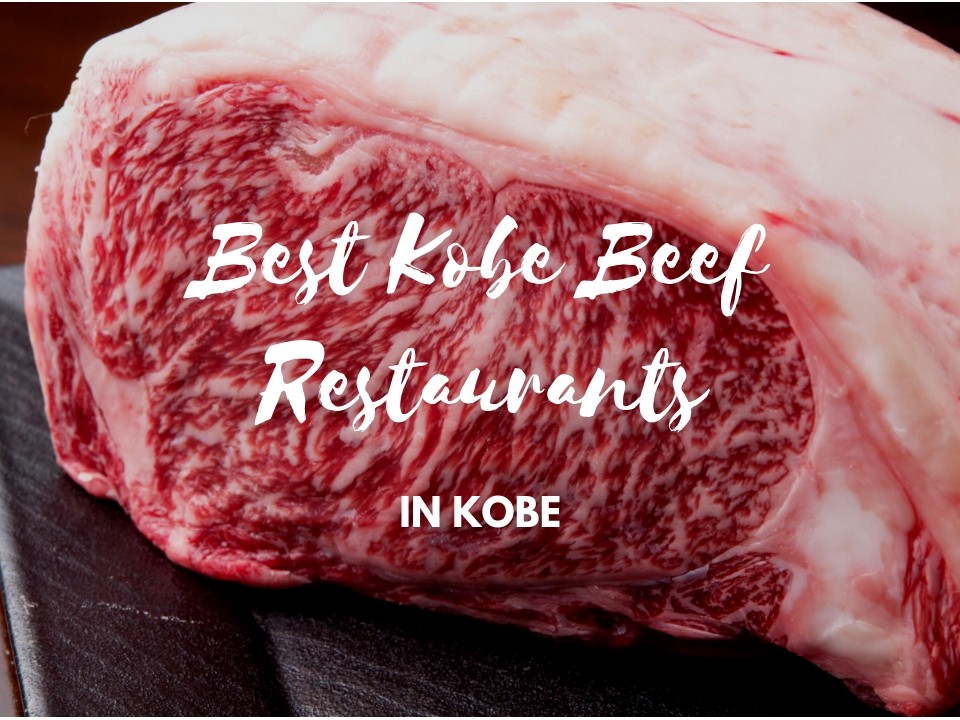 Kobe beef is one of the high-class beef brands in Japan. But did you know that Kobe beef is actually just an another brand name of Tajima beef which is a breed of Japanese beef, Kuroge Wagyu in Hyogo Prefecture. Only those beef with good quality of fat are allowed to bear the name of Kobe beef brand name.
There are 3000 Kobe beef cows produced every year in Kobe, which only amounts around 0.06% of whole beef market in Japan, and that is one of the reasons making Kobe beef valuable. In addition, there is always no guarantee that cows will meet the criteria to be sold as Kobe beef even if bred for more than two years.
And then, where should you taste the authentic Kobe beef? Kobe is the best place to eat the renowned Wagyu beef without a doubt while it is served in other areas such as Tokyo and Kyoto. There are numbers of Kobe Beef steak and teppanyaki restaurants in town to choose.
Here, I introduce 5 best Kobe beef restaurants in Kobe that will surely serve you top quality Kobe beef.
1. Kokubu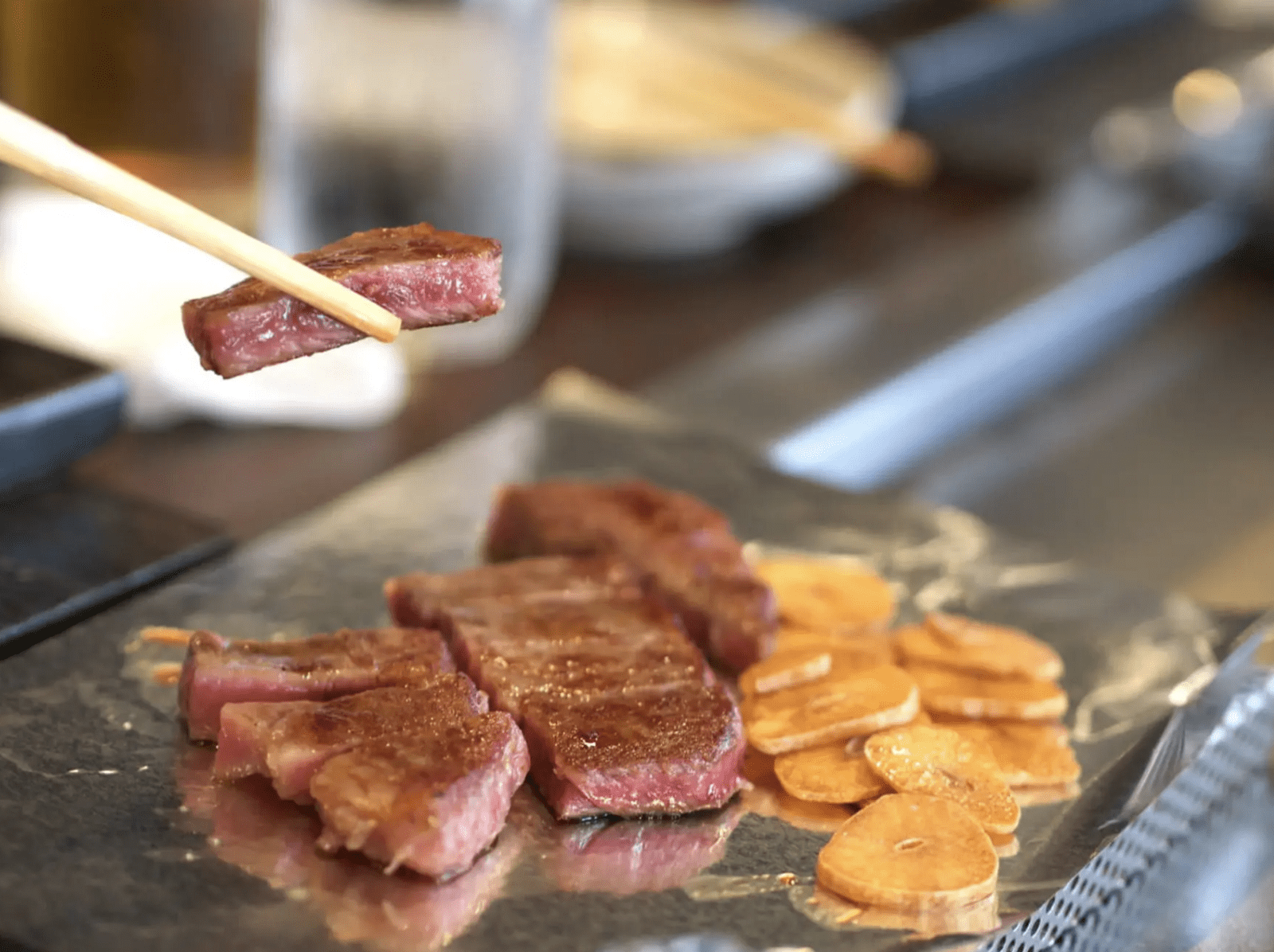 If you want to eat high quality Kobe beef, you should visit this place, Kokubu (コクブ). But Just make sure to make a reservation as the number of seats is limited here at Kokubu. The beef quality is no doubt, the best of the best. The chef chooses cooking process carefully to ensure maximizing the taste of Kobe beef so that they will be served to you in a best state.
Garlic rice here, served after enjoying high-quality Kobe beef, is also one of Kokubu's popular menus. Their Garlic rice is lightly simmered with garlic, highlight the fresh smell of garlic and will perfectly marks the end of your dinner. I hope you visit this place with your loved ones to mark your anniversaries.
▶ Reserve Kokubu Steakhouse Kobe Beef Restaurant in Kobe City
Access: 5 mins walk from Sannomiya Station (三宮駅)
Business Hours: 5:00 pm-9:30 pm (Mon-Sat)
Price Range: 10,000 -15000 yen
2.Steak and Grill Meriken Hatoba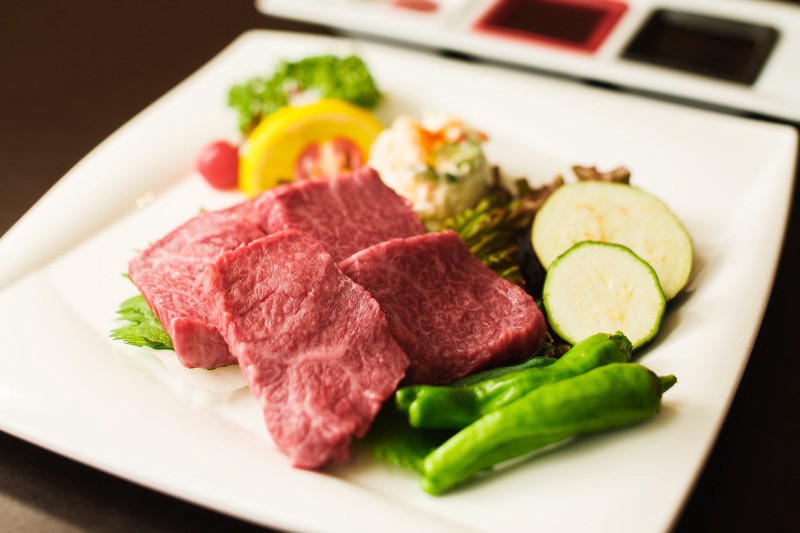 The restaurant Steak and Grill Meriken Hatoba (ステーキ&グリル 神戸メリケン・波止場) is located in Kobe's Chinatown. It's in the back street of a crowded Chinatown where almost impossible to find without checking the location on the map in advance. It might be a good idea to make a reservation since the restaurant is run by only two people.
During the lunch time, they serve Kobe beef lunch dishes at very reasonable price, so the restaurant will get super crowded with visitors from all over Japan. Not only their main dish Kobe beef is awesome, but also their carefully selected fresh vegetables on the dishes and rice which gives the sense of unity in taste. The personality of the owner and his wife is also very warm, and you will surely be healed with their hospitality.
▶ Reserve Kobe Beef Steak & Grill Meriken Hatoba in Kobe
Access: 2 mins walk from Motomachi Station (元町駅)
Business Hours: 12–3 pm, 5:30 pm,9 pm (Tue-Sun), Closed on Monday
3. Kobe steak restaurant MOURIYA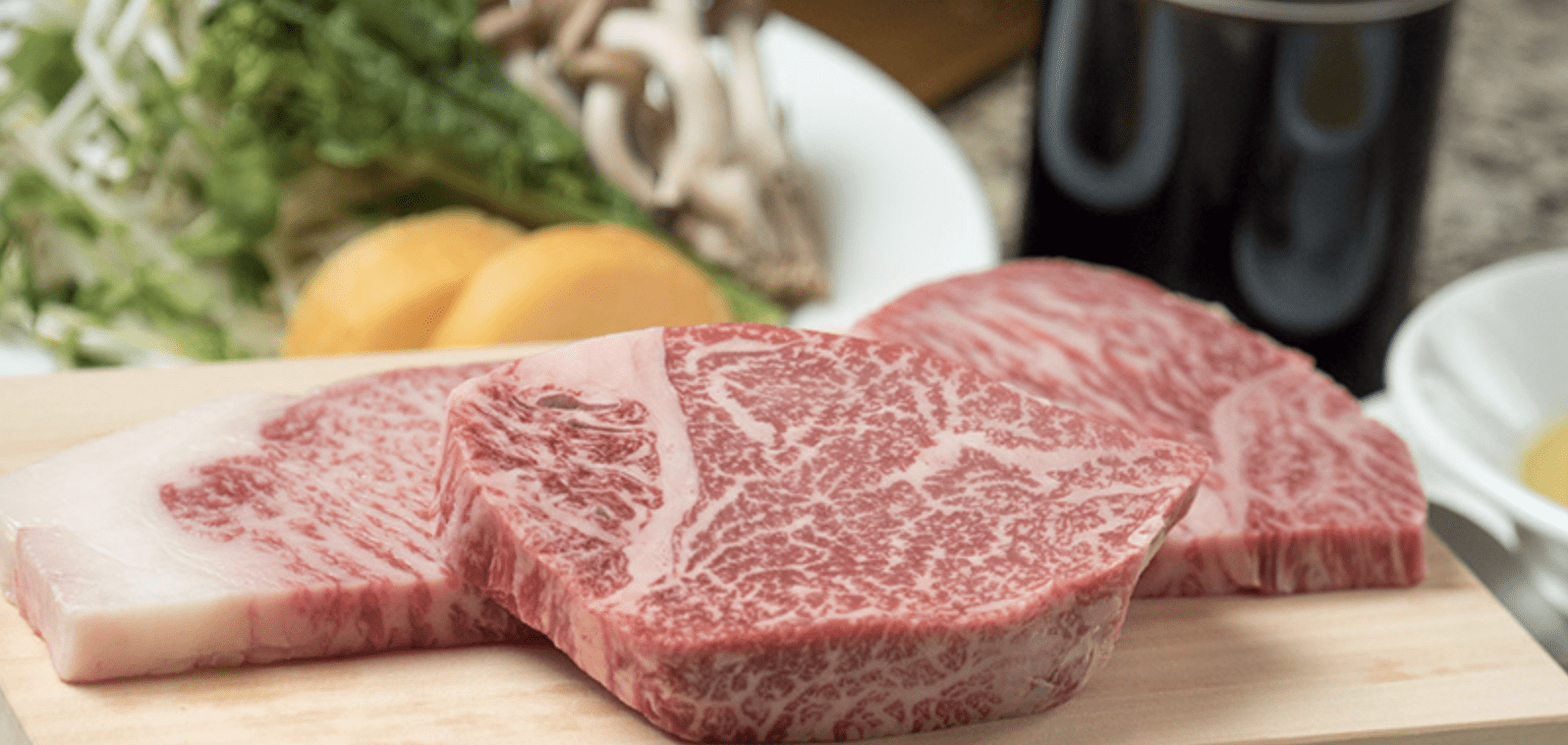 The Kobe beef restaurant I introduced next is Kobe Steak house Mouriya (神戸牛ステーキレストラン モーリヤ). It is a 130-year long-established restaurant that offers well-aged Kobe beef. The concept here is "The time at Mouriya will give you the energy for tomorrow". The perfect harmony of every single delicious dish will definitely satisfy your tongues. I hope you'll visit Mouriya on the last day of your journey in Japan.
Mouriya order their Kobe beef daily from the ranch that Mouriya privately has contracted which meet all the Mouriya's standards of pedigree and breeding environment etc. Various cuts of meat is on the menu such as fillet, sirloin, rib eye and rump. I also hope you enjoy watching the chefs cooking Kobe beef right in front of your seat. The restaurant also offers lunch menu which is slightly more affordable then dinner.
Access: 8 mins walk from Motomachi Station (元町駅)
Business Hours: 11:30 am-9:30 pm (everyday)
Price Range: 10000–15000 yen
Website: https://www.mouriya.co.jp/en/
4. STEAK AOYAMA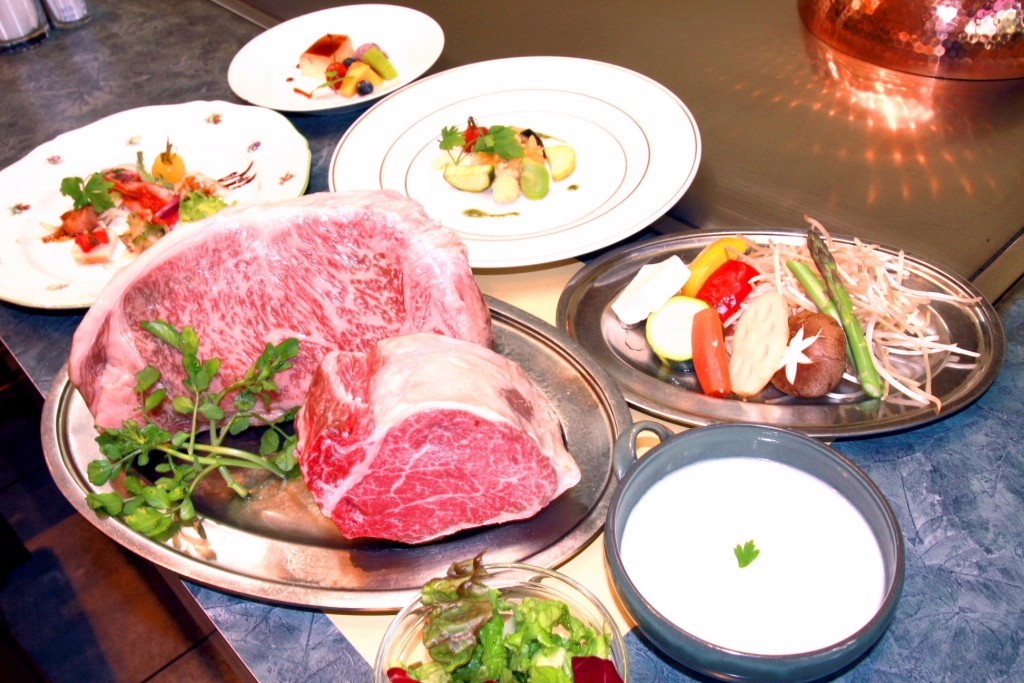 Steak Aoyama (ステーキ青山) was founded in 1963. Since then, they have been serving top-quality Kobe beef to satisfy the meat lovers coming from all over the world. Steak Aoyama really value the source as much as they do on the beef. They recommend eating steak with their homemade ponzu sauce (Japanese citrus based soy sauce) to extract the ultimate & original taste of Kobe beef.
There are several course menus at Steak Aoyama, the one I want to recommend you is "the Aoyama Steak Course" (6500 yen). They have Appetizers, soups, desserts, and 130 grams of sirloin / filet steak as a main dish. You can try the very original taste of Kobe Wagyu Beef only at here in Steak Aoyama.
▶ Reservation for Steak Aoyama Kobe Beef Restaurant in Kobe
Access: 9 mins walk from Motomachi Station (元町駅)
Business Hours: 12 am-2:30 pm, 5 pm-9 pm (everyday)
Website (Japanese): http://www.steakaoyama.com/
5. Kobe Beef Steak Ishida Kitanozaka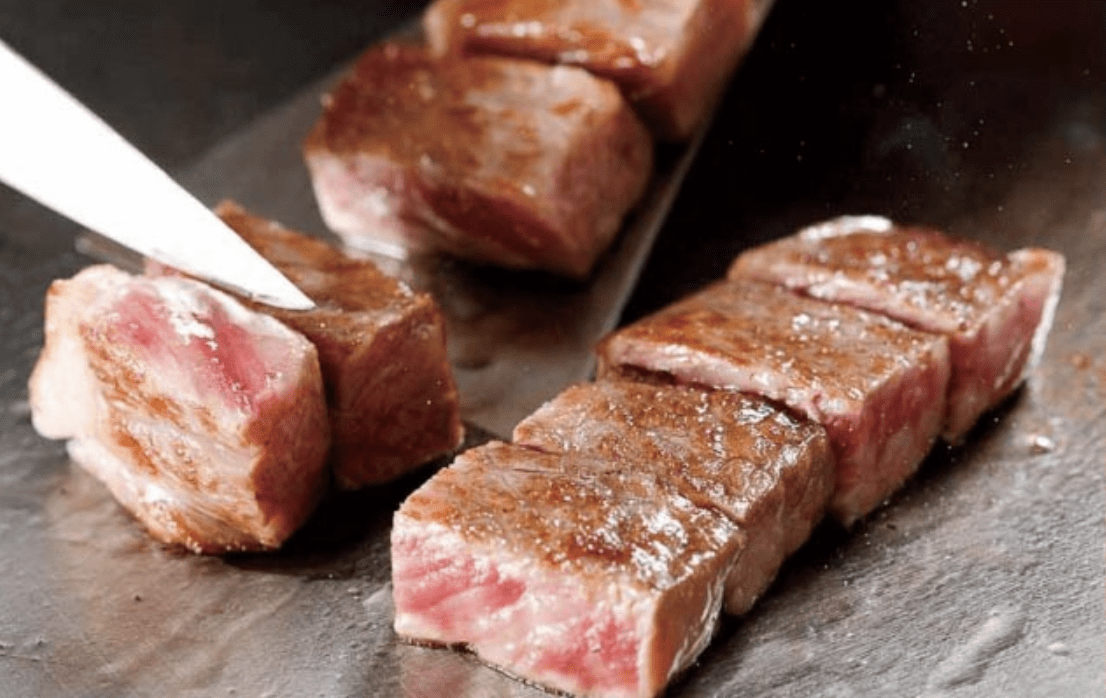 There is a reason I introduce this restaurant, Kobe Beef Ishida Kitanozaka in the end. I would say that Kobe Beef Ishida Kitanozaka (神戸牛ステーキIshida 北野坂店) is a restaurant worthy of being called a Kobe beef expert. Some of the Kobe beef restaurants mentioned above are only specialized for specific cooking methods, but different here in Kobe Beef Ishida Kitanozaka.
You can of course enjoy Kobe beef in Steak. But also, you can eat Kobe beef in different styles such as shabu-shabu, yakiniku and teppanyaki. If you have no idea where to eat Kobe beef, visit this place and try everything of Kobe beef here at Kobe Beef Ishida Kitanozaka.
Access: 1 min walk from Sannomiya Station (三宮駅)
Business Hours: 11:30 am-3 pm, 5 pm-10 pm (everyday)
Price Range: 10000–15000 yen(lunch), 15000–20000(dinner)
Website: https://kobebeef-ishida.com/kitanozaka/
---
Thanks for reading! I hope you will enjoy the high quality Kobe beef when you visit Kobe! If you travel to Western Japan including Kyoto and Osaka, you should not miss the neighbor city Kobe for the amazing food experience. For more info about Japan, check out these articles below, too!
▽Best Wagyu Beef Restaurants in Other Areas▽
▶︎5 Best Wagyu Beef in Osaka
▶︎5 Best Wagyu Beef in Kyoto
▶︎15 Best Wagyu Beef Restaurants in Tokyo
▽Related Articles▽
▶︎Hyogo: 10 Best Things to Do
▶︎Kobe: Best Things to Do
▶︎What to Buy at Kansai International Airport
▼Editor's Picks▼
▶︎5 Best Cities to Visit from Osaka
▶︎Western Japan Bucket List: Best Things to Do in Osaka, Kyoto, Hiroshima and More
▶︎25 Top Things to Do in Kyoto: Kyoto Bucket List
---