5 Best Wagyu Beef in Kyoto
Best Wagyu Beef Restaurants in Kyoto

What is Wagyu beef? There may be some people who are not familiar with this word. The word simply refers to Japanese cow or beef. Those best quality Wagyu cattle are carefully raised by licensed owners and shipped to high-class restaurants. What is more special about Wagyu beef is that the quality of their fat which gives the meat to be full of moist with smooth texture. Although Wagyu is not as well-known as the other Japanese cuisines such as sushi or tempura, we strongly recommend you to put Wagyu on your must eat list in Japan.
The famous tourist city in western Japan, Kyoto has several great restaurants where you can taste a wide variety of premium Wagyu beef. Here I introduce 5 best restaurants in Kyoto where serve top rated Wagyu beef.
1. Wagyu Beef Yutaka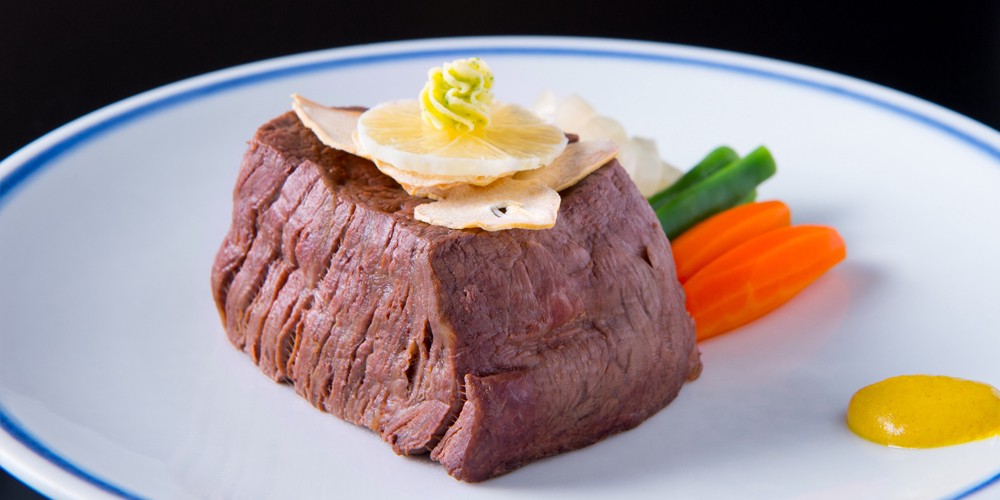 Every slice of meat here in Yutaka is unique. Yutaka believes that all cut of the meat is different even if they are from the same kind of cattle. When purchasing cattle from all over Japan, Yukata makes decision based on the weather conditions of the year and the other regional features to ensure that they are buying the best Wagyu of the day. Plus, Yutaka also consider how those cattle were grown and their quality of fat to determine how much time should it be grilled and then carefully adjust the whole cooking process which could make a big difference on the taste. This special Wagyu which you can only enjoy at Yukata will make your trip unforgettable.
Access: 5 min walk from Gion-Shijo station
Business Hours: 11:30AM–1:30PM 5:30–9PM (Mon-Sun)
Price Range: 3000–4000yen (lunch), 30000~(dinner)
2. Miyoshi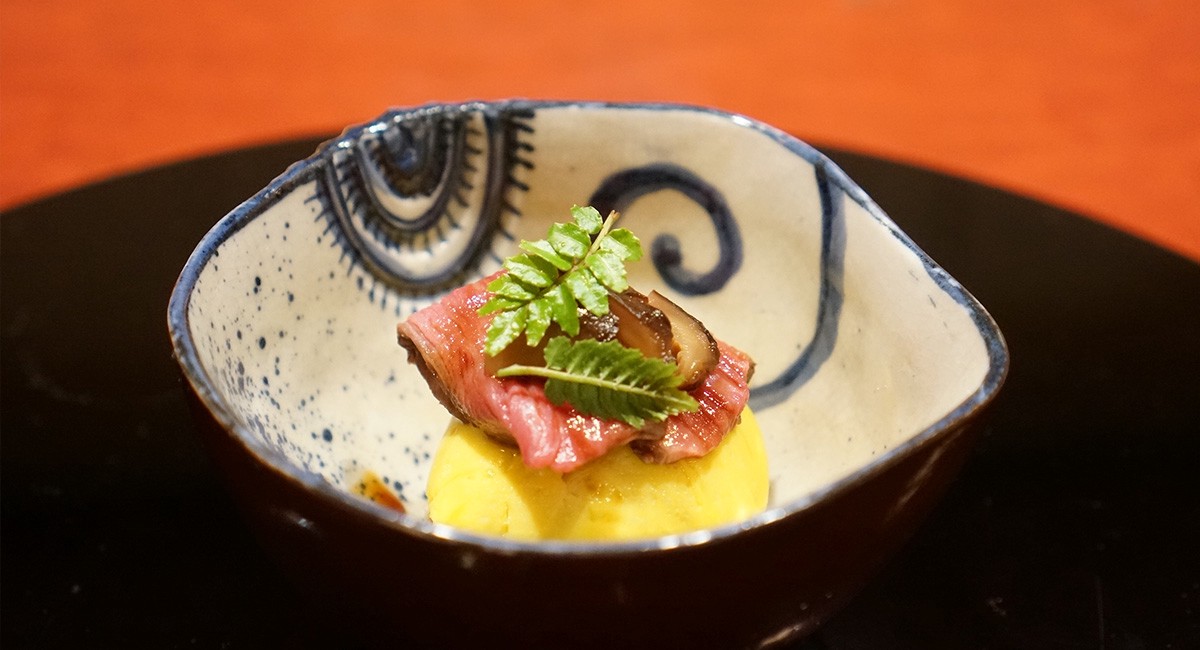 Ultimate Wagyu beef that melt at the moment you put them in your mouth. Chef Ito at Miyoshi is more of a craftsman rather than just a chef. He has thorough experience in Japanese Kaiseki's cuisine, and the taste of the dishes he serves will let you live the special moment of your trip
In the restaurant, modern Japanese lighting created by traditional Washi paper makes calm atmosphere. You can enjoy not only the gorgeous calming interior of the restaurant but also the chef's vivid knife skills on the ingredients. In each process of cooking, chef Ito sharpens his knife and creates unparalleled luxurious beef dishes.
Access: 5 min walk from Gion-Shijo station
Business Hours: 6–11PM (Mon-Sat)
Closed: Sunday
Price Range: 30000~ (dinner)
3. Kyouraku Nikuryouri Isshin
Located in the northern area of Kyoto city. Kyouraku Nikuryouri Issin has amazingly good reputation among Wagyu beef connoisseurs.
At this two-star Michelin restaurant, you can enjoy the local Omi Wagyu beef dishes. The melt-in-mouth Wagyu dishes can only be tasted here at Kyouraku Nikuryouri Issin. The local cattle Omi Wagyu Beef is used for all dishes, and Kyoto food materials such as Kyoto vegetables and white miso etc are also used to complements the ultimate taste of Omi Wagyu. Issin has only one course menu: "Random Course" (12,900 yen) which ends with coffee or tea, the contents of the course vary from season to season.
Access: 3 min walk from Gion-Shijo station
Business Hours: 6–10:30PM (Tue-Sun)
Closed: Monday
Price Range: 15000–20000 (dinner)
4. Izutsuya Sanjo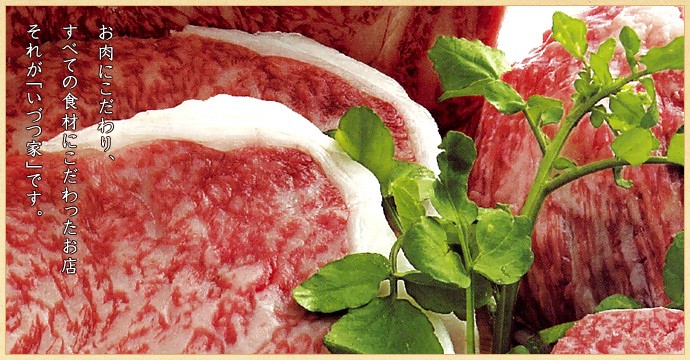 Izutsuya's cattle and their wagyu dishes have won numerous awards every year at the Wagyu beef contest sponsored by Kyoto City, they received the "Best beef Award", and also they were given an award of "Best Governor Prize at the Kyoto Prefectural Association contest. They are especially famouse for their lean beef that has the finest fat quality.
Izutsuya's own Wagyu brand Tamba Wagyu cattle are brought up at their own ranch. They also procure seasonal vegetable and fresh seafood from the mountain Satoyama of Kyotanba. The company also hires the professional Wagyu chefs to make sure of the best quality of Tamba Kuroge Wagyu beef cattle are being sent to the restaurant.
Access: 7 min walk from Karasuma-Oike station
Business Hours: 5–11PM (Tue-Sun)
Closed: Monday
Price Range: 5000–6000 (dinner)
5. Yakiniku Yazawa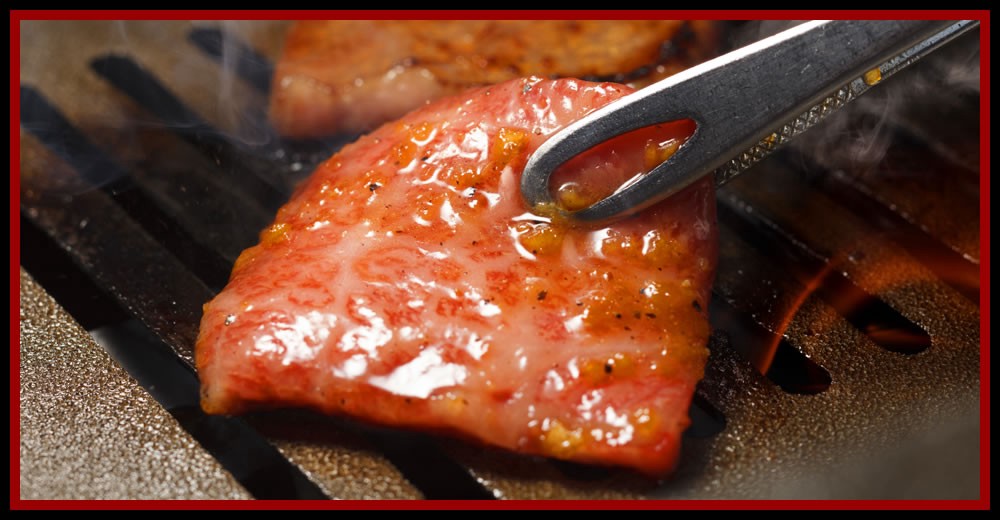 At this Wagyu restaurant Yazawa, they only serve the highest A5 ranked Kuroge Wagyu beef. Japanese BBQ YAZAWA (Yakiniku Yazawa) has numerous branch restaurants all over the world including Tokyo and is loved by celebrities. Yazawa's philosophy of spreading the "Kuroge Wagyu" the representative ingredients of Japan and the leading Japanese food culture of "Yakiniku"to the world never stop attracting beef gourmet
"Yakiniku Yazawa" only uses top-quality Kuroge Wagyu amongst Japan and uses carefully selected ingredients based to their own standards. Different parts of Wagyu Beef are selected by eyes of skilled artisans regardless of the producing areas. They are always confident in serving the best fresh and delicious Wagyu cuisines
Access: 3 min walk from Shijo station
Business Hours: 5PM–12AM (Mon-Sun)
Price Range: 10000–15000
For more information about travelling in Kyoto, here are some more articles for you to check out!
▽Related Articles▽
▼Editor's Picks▼
---