15 Best Wagyu Beef Restaurants in Japan
Finest Wagyu Beef Dining Experiences Across Japan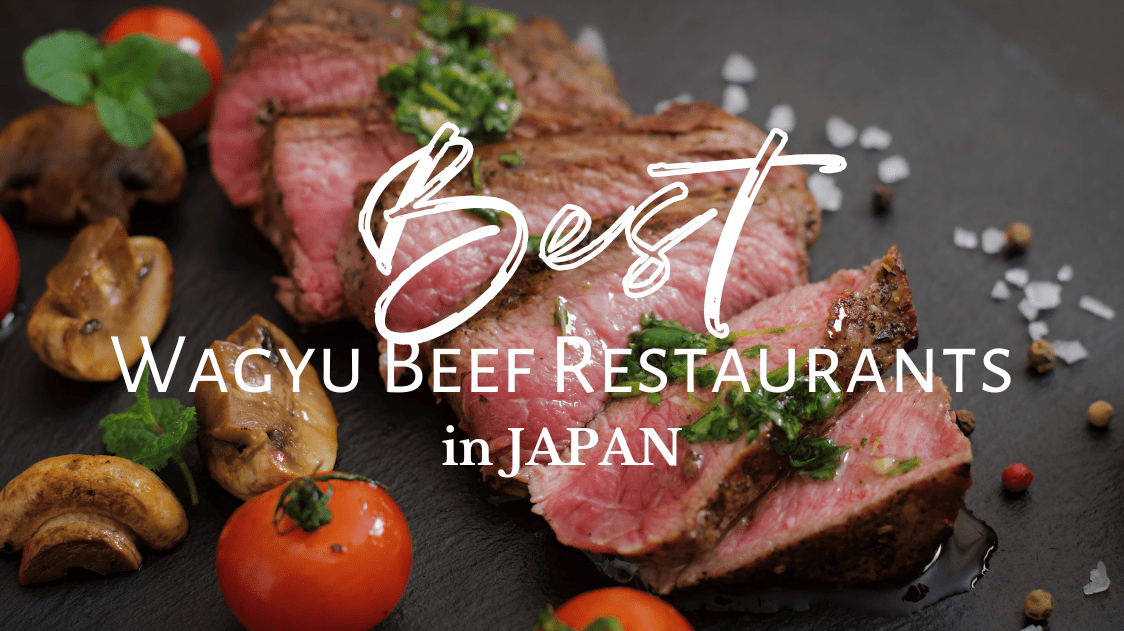 Wagyu beef is renowned worldwide as a truly exceptional culinary delicacy. Its distinctive qualities and unparalleled taste have contributed to its international popularity.
What sets Wagyu apart is its exquisite marbling, characterized by a high percentage of intramuscular fat. This intricate marbling creates a buttery texture and lends a melt-in-your-mouth experience like no other.
Among the better-known types of Wagyu are Kobe, Matsusaka, and Omi. Each region produces beef with unique characteristics, but all share a commitment to meticulous breeding and rearing practices.
In this article, I will introduce to you our picks for the 15 best Wagyu beef restaurants in Japan. From tender steaks, flavorful sukiyaki hot pots, and sizzling yakiniku barbecue. We hope you find a restaurant that suits your taste!
---
1. YAKINIKU FUTAGO 17th St. (Tokyo)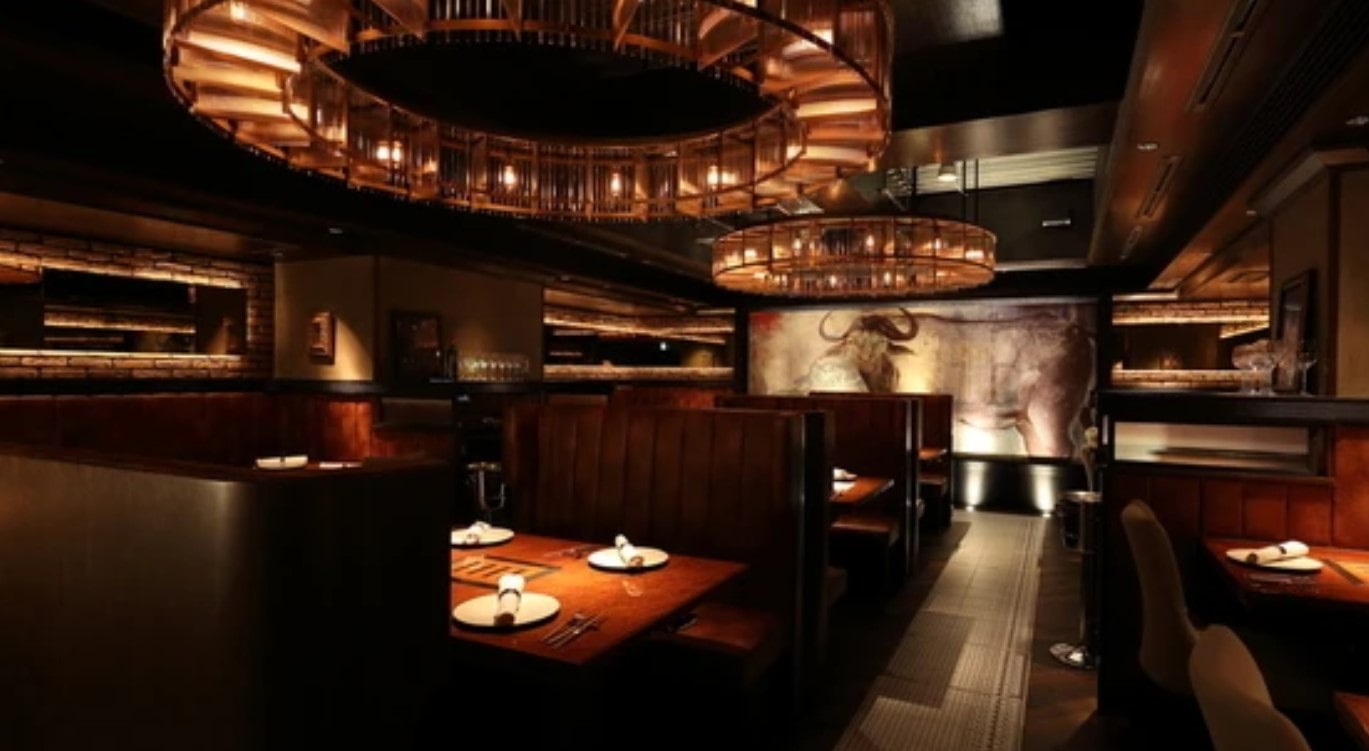 In 2015, Yakiniku Futago 17th St. was born in the bustling city of New York. Two years later, they expanded their presence to Tokyo, placing their opulent flagship just on the outskirts of the affluent Ginza district. Embracing both families and professionals, this establishment offers a sophisticated ambiance adorned with carefully selected seasonal ingredients.
Their culinary journeys, thoughtfully crafted to harmonize with fine wines or champagnes, epitomize the art of gourmet dining. Notably, they have developed an exclusive method called the 'owners beef system,' a meticulous technique that encompasses the careful selection, freeze drying, aging, and precise adjustment of atmospheric conditions for meats, all with the goal of optimizing flavor.
<<Click HERE to make a reservation at Yakiniku Futago 17th St.!!>>
2. Sukiyaki Kitamura (Osaka)
Nestled in the bustling downtown area of Shinsaibashi, Osaka, lies the renowned restaurant Kitamura (北村). Since its establishment in 1881, Kitamura has been an esteemed sukiyaki specialty destination, a name known by every Japanese Wagyu enthusiast.
Distinguishing itself from the Kanto style Sukiyaki popular in Tokyo, Kitamura presents their unique Kansai style Sukiyaki. Their culinary technique involves adding a touch more sugar to the pot, resulting in meat that is exceptionally tender, with a smooth texture that effortlessly melts in your mouth. To ensure an intimate experience, Kitamura offers a limited number of private rooms designed in the Sukiya style.
<<Click HERE to make a reservation at Kitamura!!>>
3. Nikunotakumi Miyoshi (Kyoto)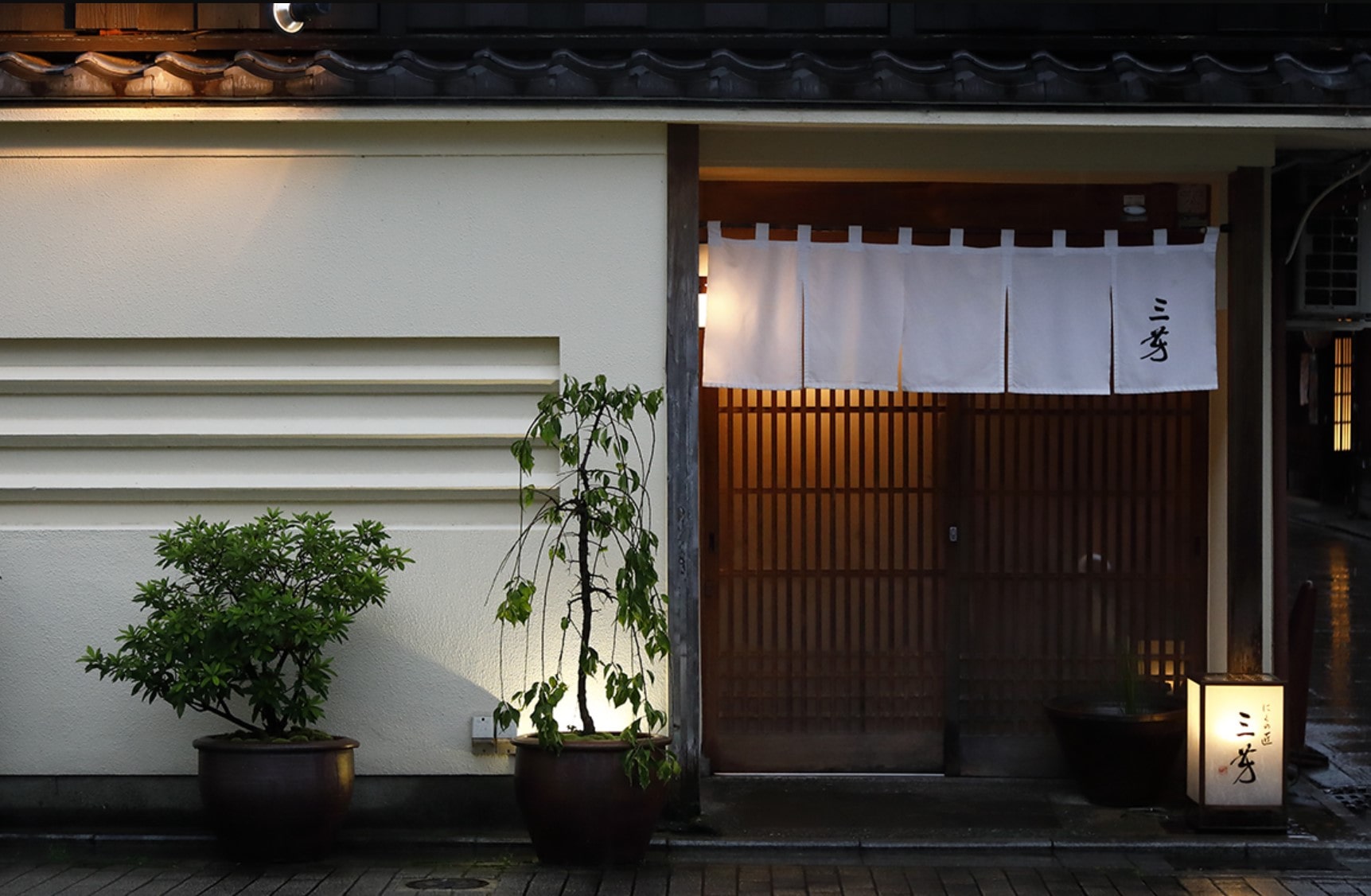 Chef Ito, the mastermind behind Nikunotakumi Miyoshi (にくの匠 三芳), goes beyond the title of a chef and embodies the spirit of a true artisan. With extensive expertise in Japanese Kaiseki cuisine, every dish he meticulously crafts allows you to savor a truly unforgettable moment during your journey.
Step into the restaurant and be captivated by the serene ambiance enhanced by modern Japanese lighting crafted from traditional Washi paper. Here, you can relish not only the exquisite tranquility of the interior but also witness the chef's remarkable knife skills as he skillfully handles each ingredient. With each cooking process, Chef Ito sharpens his knife, unveiling unparalleled and luxurious beef creations that are sure to leave you in awe.
<<Click HERE to make a reservation at Nikunotakumi Miyoshi!!>>
4. Azamino Ukai-tei (Kanagawa)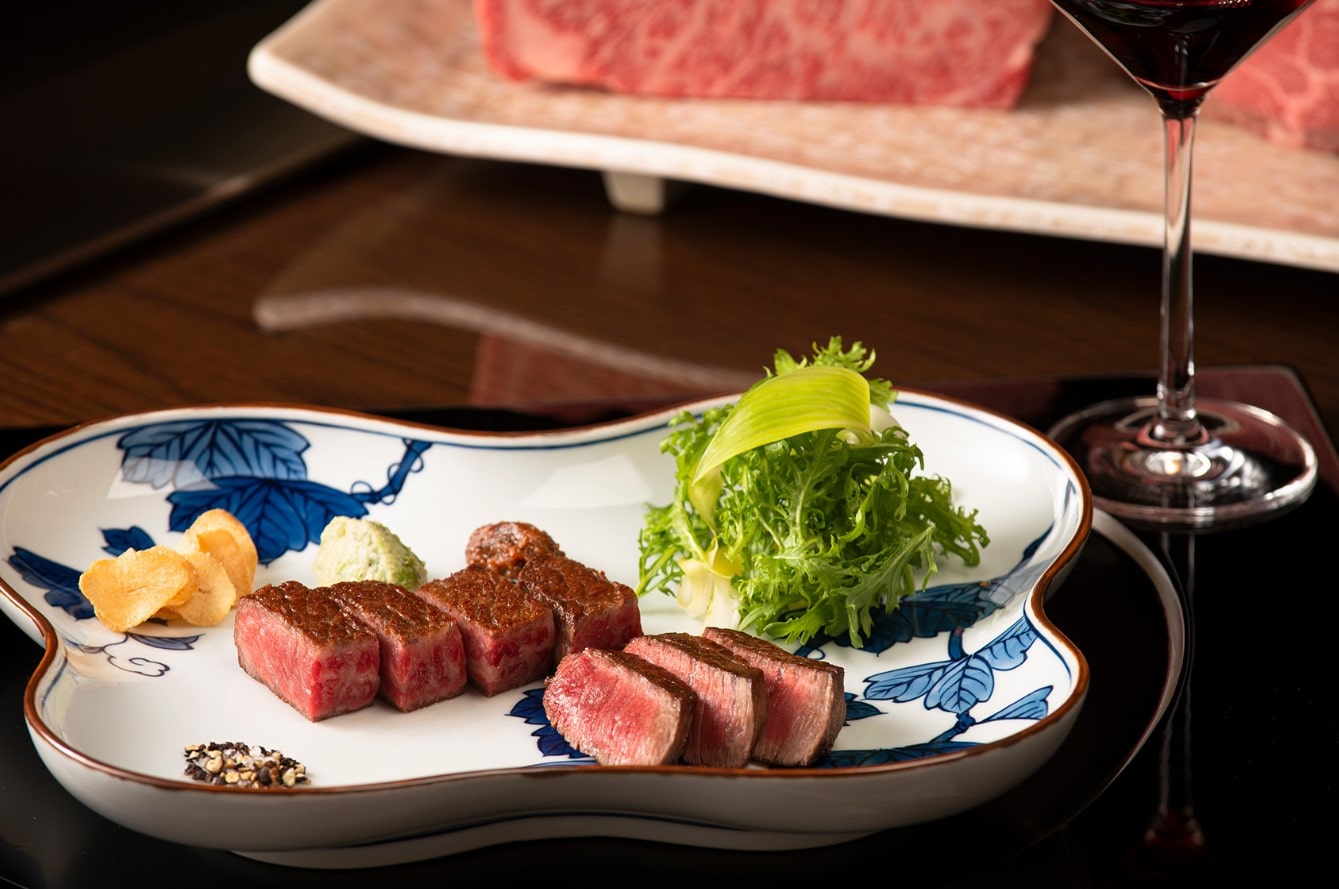 Next, on this list, we have Azamino Ukai-tei (あざみ野うかい亭). Located in Yokohama, this restaurant welcomes guests into a European-inspired haven. This French teppanyaki restaurant deviates from the conventional sleek aesthetics of fine dining establishments, offering a refreshing touch of Western architecture that resembles a cozy home.
Within this warm and inviting atmosphere, guests can relish a variety of course menus, all showcasing the highest quality Japanese black beef as the star dish. The circular counter seating provides a front-row view of the culinary spectacle, where skilled chefs employ French culinary techniques to enhance the flavors of the ingredients.
<<Click HERE to make a reservation at Azamino Ukai-tei!!>>
5. Royal Mouriya (Hyogo)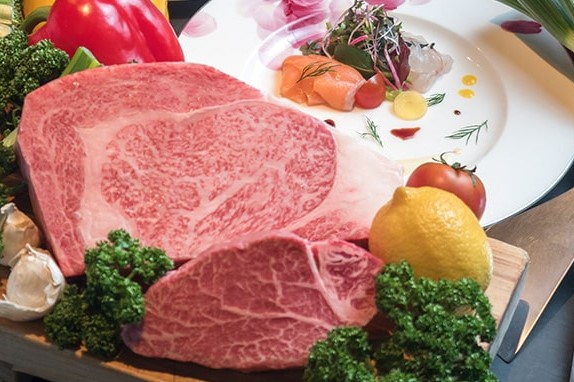 Embodying the esteemed Mouriya steak legacy, Royal Mouriya (神戸牛 ステーキ ロイヤル モーリヤ) stands as the third installment of this renowned empire.
Adorned with intricate marbling, the A5-grade wagyu beef takes center stage as skilled chefs meticulously prepare each teppanyaki-style dish right before your eyes on a sizzling iron griddle. The dining experience encompasses a delightful ensemble of soup, salad, and dessert, accompanied by an extensive selection of over 100 expertly curated wines by our sommelier. Whether for celebrating special occasions or hosting significant business dinners, Royal Mouriya offers private rooms, ensuring an intimate and exclusive experience.
<<Click HERE to make a reservation at Royal Mouriya!!>>
6. Wagyu Ishizaki (Hokkaido)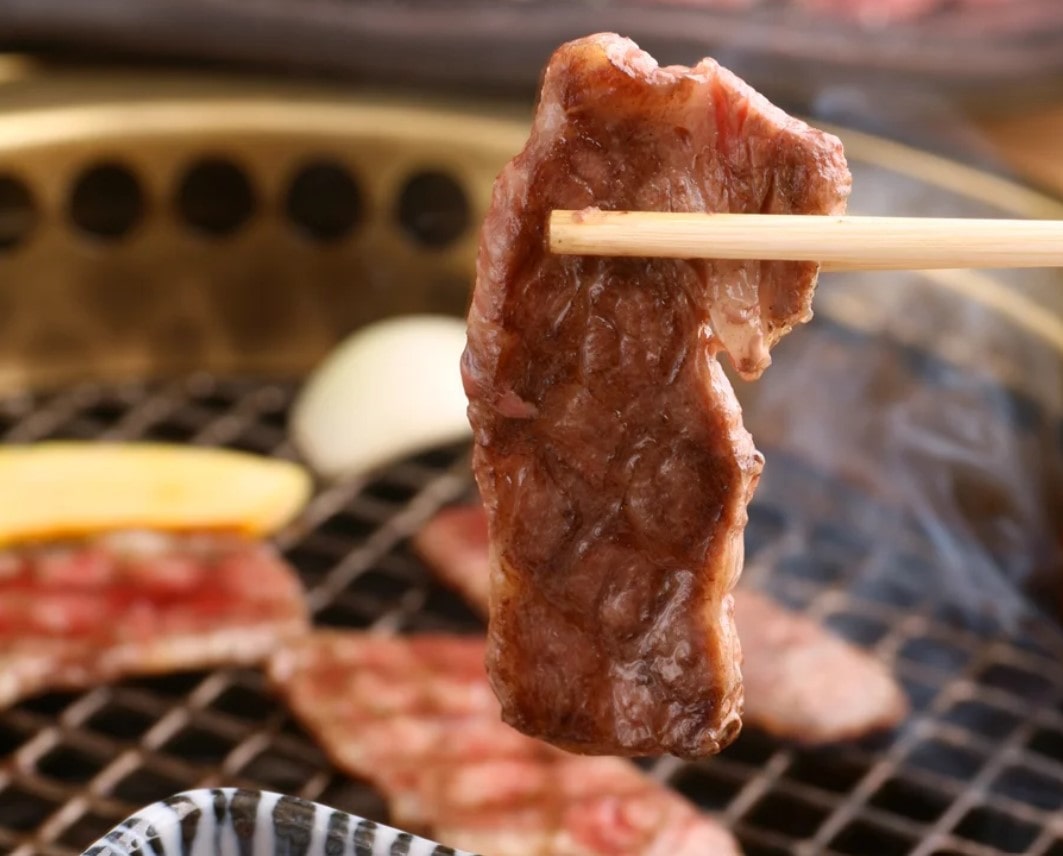 Next on our list, we have a restaurant located all the way in the north. Indulge in the finest Kuroge Wagyu Beef known as "EZo Tazama Beef" prepared in the yakiniku style at Wagyu Ishizaki (和牛いしざき).
Through years of research, the beef here undergoes a unique fattening method and meticulous processing, resulting in exceptional freshness and the absence of any distinct beef odor. With a strong emphasis on freshness and meat quality, every bite will be a revelation. Adding to the allure, the restaurant exclusively offers private rooms, creating a perfect space for intimate gatherings, special occasions, and important meetings.
<<Click HERE to make a reservation at Wagyu Ishizaki!!>>
7. Nikutei Futago Shinjuku (Tokyo)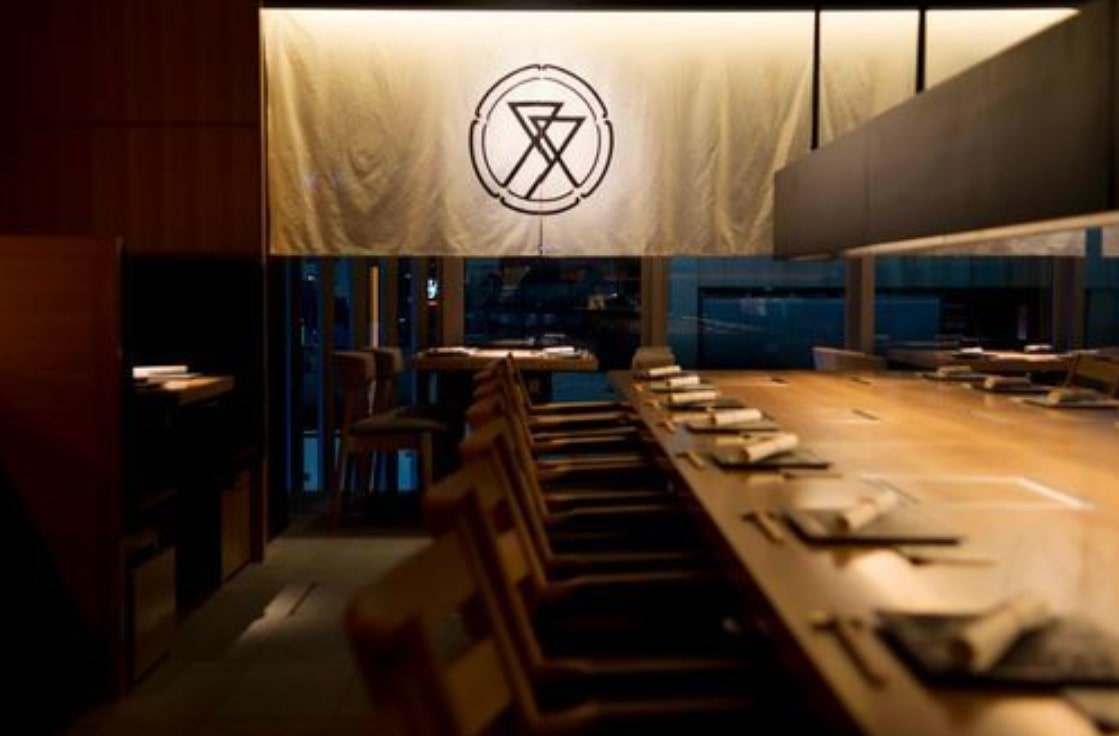 Situated in the vibrant Shinjuku district, Nikutei Futago Shinjuku (肉亭ふたご 新宿) stands as an elegant yakiniku restaurant. Despite its prime location, this establishment manages to create a tranquil setting, offering various options for private and semi-private dining, as well as cozy table seating.
At the heart of their culinary philosophy lies a meticulous selection of ingredients. They proudly serve Ota and Sendai wagyu, sourced respectively from Hyogo and Miyagi prefectures. Additionally, they utilize pot-cooked Fukubo Shoten rice, a preferred choice among Michelin-starred establishments. Exclusively open for dinner, this restaurant boasts an impressive menu of 80 dishes, ensuring an unforgettable evening.
<<Click HERE to make a reservation at Nikutei Futago Shinjuku!!>>
8. Hakata no Ouka (Fukuoka)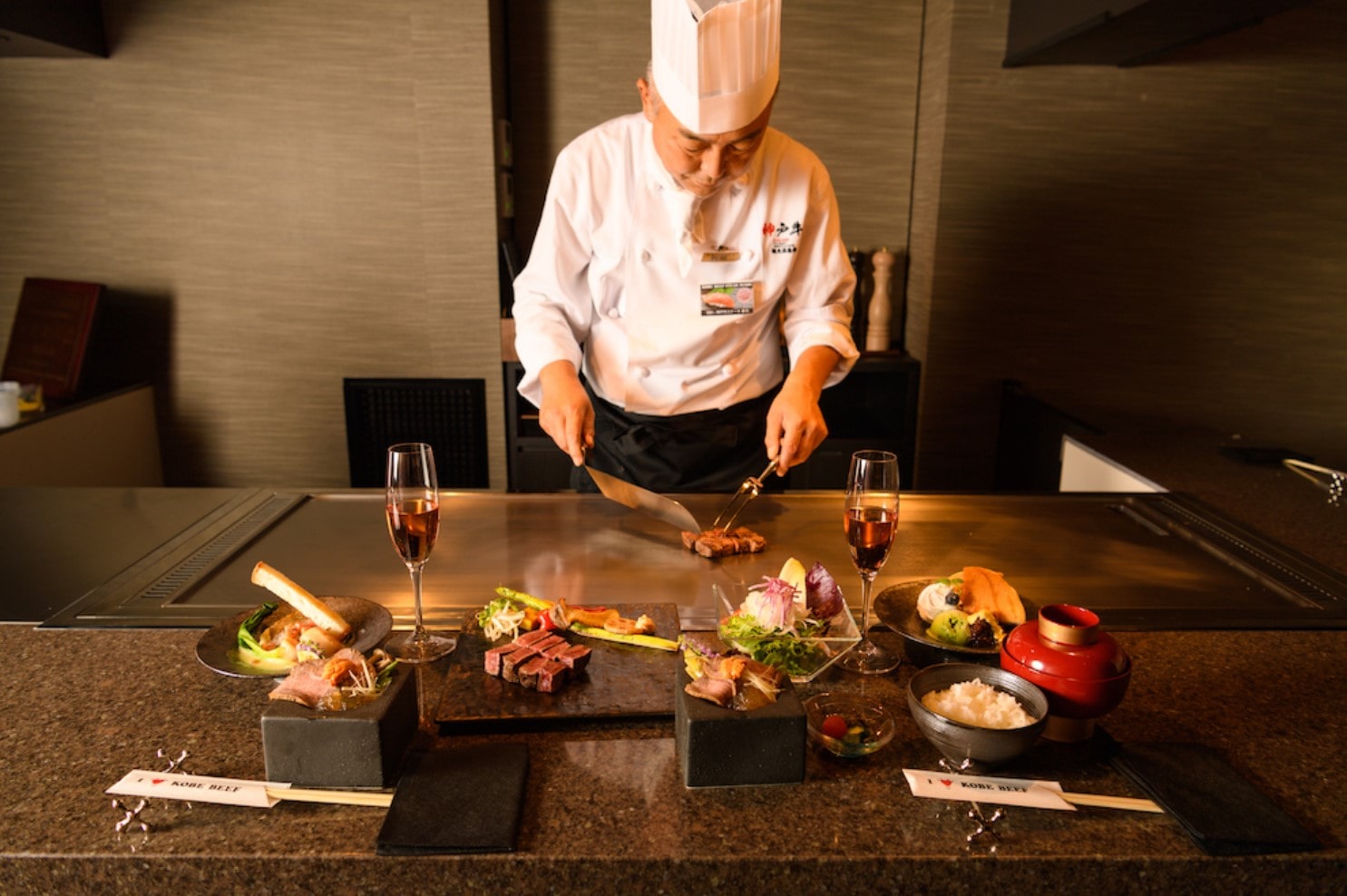 Immerse yourself in the world of teppanyaki-style Kobe beef at Hakata no Ouka (はかたの桜華 本店). Known for its careful selection of premium-grade beef that meets stringent quality standards, Kobe beef boasts elegant marbling, seamlessly blending lean meat with delicate fat.
Located in Fukuoka, Hakata no Ouka have skilled artisans that meticulously choose and acquire whole cattle, ensuring a wide variety of cuts for you to savor this exceptional beef. Indulge in the finest A5 steaks, accompanied by fresh seafood, seared vegetables, and flavorful garlic fried rice.
<<Click HERE to make a reservation at Hakata no Ouka!!>>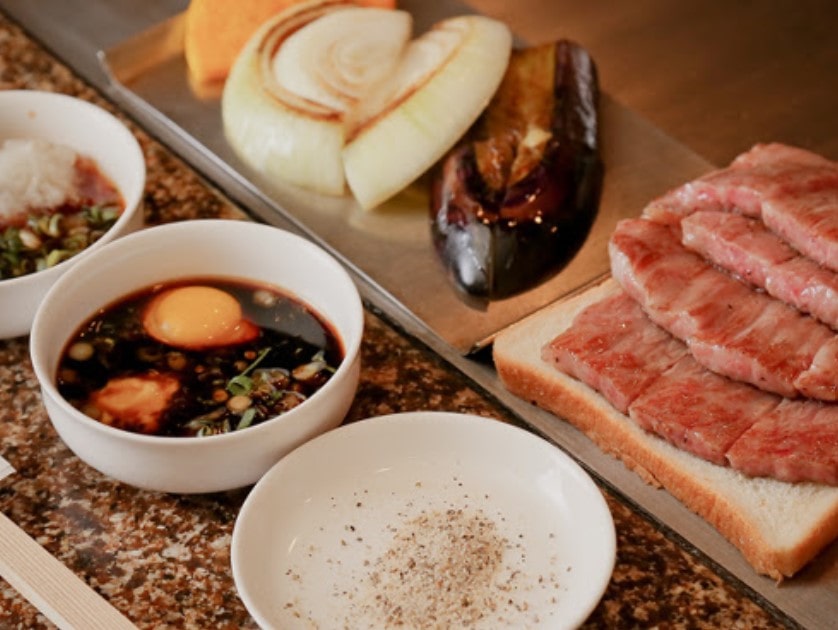 Since its establishment in the 1960s, Hakushu (白秋) has remained an authentic teppanyaki haven, renowned for its magnificent offering of Kobe beef, one of the highest-ranked Wagyu beef varieties in Japan. Notably, the restaurant claimed the coveted title of "Best Fine Dining Restaurant in Japan" in 2016, as recognized by Tripadvisor, and has consistently featured on esteemed lists.
Hakushu exudes a welcoming ambiance paired with genuine hospitality, providing an ideal setting to savor top-quality Wagyu beef prepared with utmost authenticity. Situated in the vibrant Shibuya area, Hakushu attracts both locals and tourists alike.
<<Click HERE to make a reservation at Hakushu!!>>
Check out more about Hakushu in the following article!
10. Fuoco Yakiniku (Hiroshima)
Next, on our list, step into the stylish ambiance of Fuoco Yakiniku (フォーコ), where the vibrant red-themed decor sets the stage for savoring carefully chosen meats. Drawing upon their experience in Italian cuisine, the skilled chef showcases the essence of the ingredients from various perspectives.
With the unwavering support of a trusted wholesale supplier, the restaurant ensures an exceptional balance of quality and affordability. The renowned highlight, "Fuoco Yaki," features succulent "Hiroshima Beef" bathed in a special marinade, expertly grilled by attentive staff using personal roasters. Fuoco Yakiniku is an ideal choice for dates, gatherings, and ladies' nights, offering an irresistible combination of superb meat dishes and alluring cost performance.
11. Matsuzakagyu Yakiniku M (Osaka)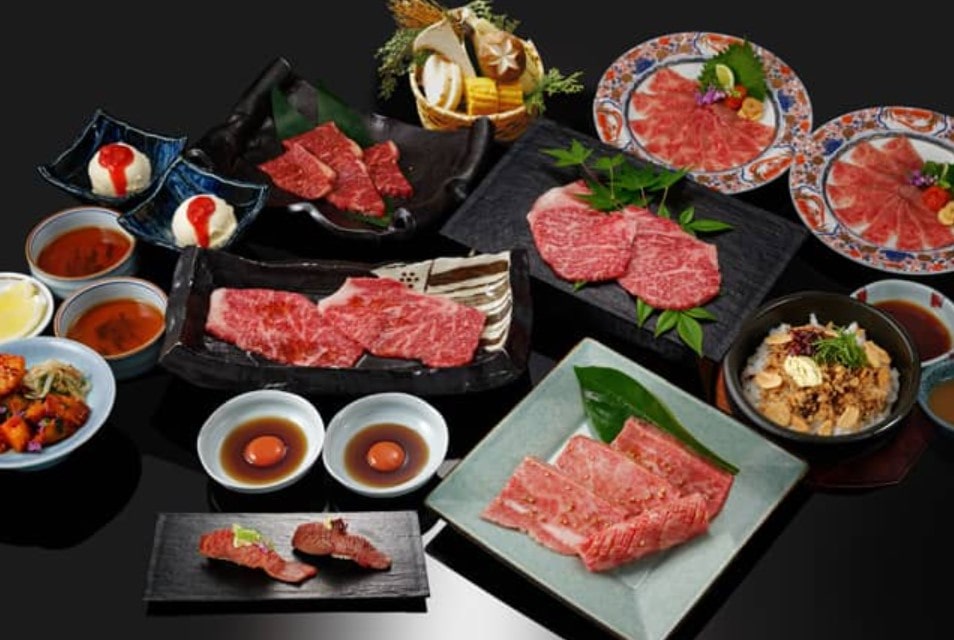 Located in Osaka, Matsuzakagyu Yakiniku M (焼肉 M 法善寺横丁店) is a yakiniku restaurant that offers premium Matsusaka Wagyu at an affordable price point. Grilling takes center stage as the primary cooking method for this exquisite Wagyu at Matsuzaka Yakiniku M.
Matsuzakagyu Yakiniku M purchases whole cows instead of individual cuts, enabling them to offer a diverse range of Wagyu dishes at highly competitive prices compared to other establishments in Osaka. Rest assured, after indulging in the pure, unparalleled Matsusaka Wagyu at Matsuzakagyu Yakiniku M, you will undoubtedly join the ranks of Wagyu enthusiasts.
<<Click HERE to make a reservation at Matsuzakagyu Yakiniku M!!>>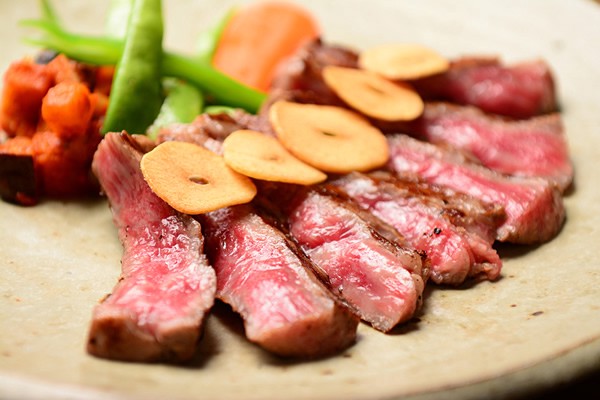 Initially established as a butcher shop in Kyoto, Hafuu Honten (はふう 本店) possesses expertise in handling carefully selected beef. The menu offers various delectable options for indulging in their premium beef, including steak, beef cutlets, and even sandwiches for convenient take-out.
At lunchtime, one can relish the superb beef dishes at a more affordable price, making it an enticing choice. The restaurant's ambiance strikes a harmonious balance between modernity and nostalgic Japanese style, providing a welcoming atmosphere for foreign visitors.
<<Click HERE to make a reservation at Hafuu Honten!!>>
Check out more about Hafuu Honten in the following article!
13. Barron Steak House (Kumamoto)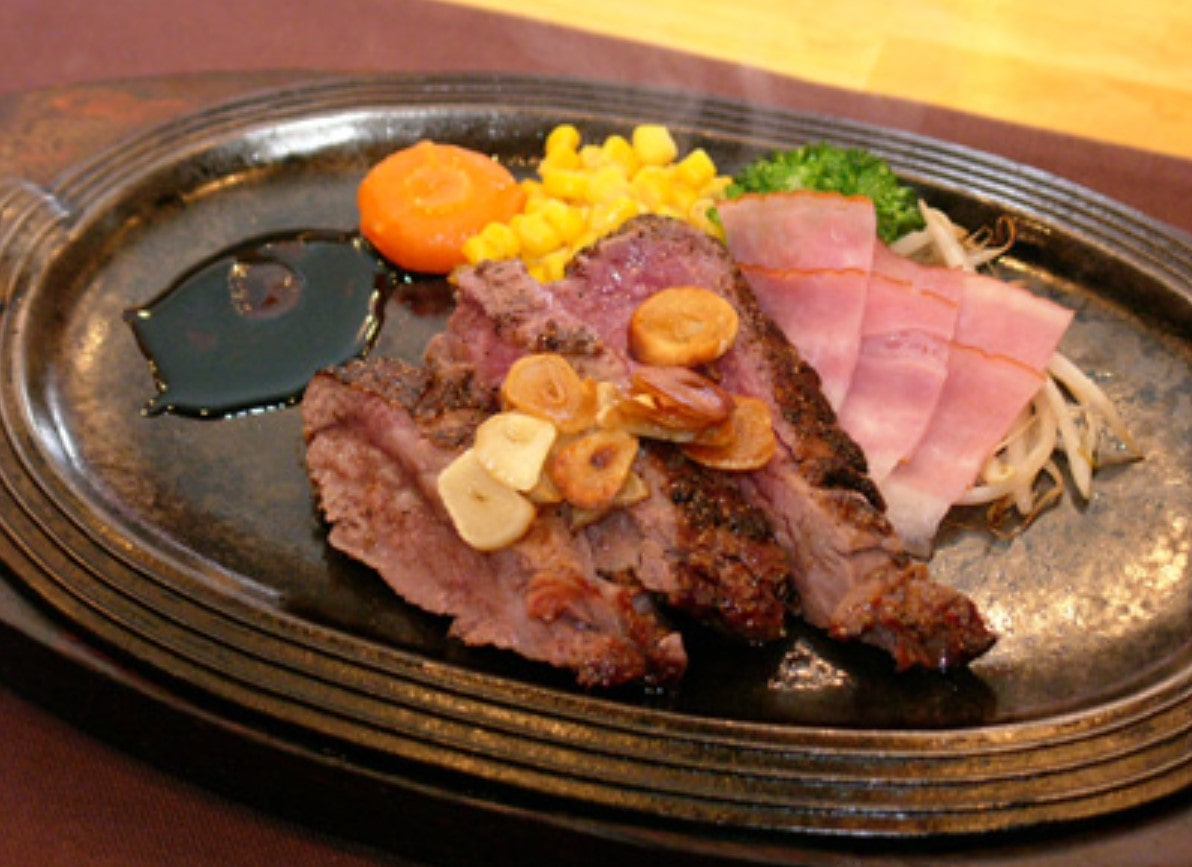 Baron Steak House (ステーキハウス バロン) in Kumamoto City is an esteemed steakhouse that has gained accolades for its exceptional quality steaks. Tucked away in a quiet corner facing Ginza Dori Street, it offers an intimate and exclusive dining experience, away from the hustle and bustle.
With meticulous attention to detail, the chef ensures that the wagyu beef reaches its prime state before being expertly cut and grilled in front of guests. The restaurant also sources fresh horse meat sashimi from Kumamoto and rice from Nanashiro. The wine selection is carefully curated to perfectly harmonize with the delectable grilled dishes, with over 100 bottles on display and an extensive underground cellar housing over 250 more.
<<Click HERE to make a reservation at Barron Steak House!!>>
14. Kirameki (Tokyo)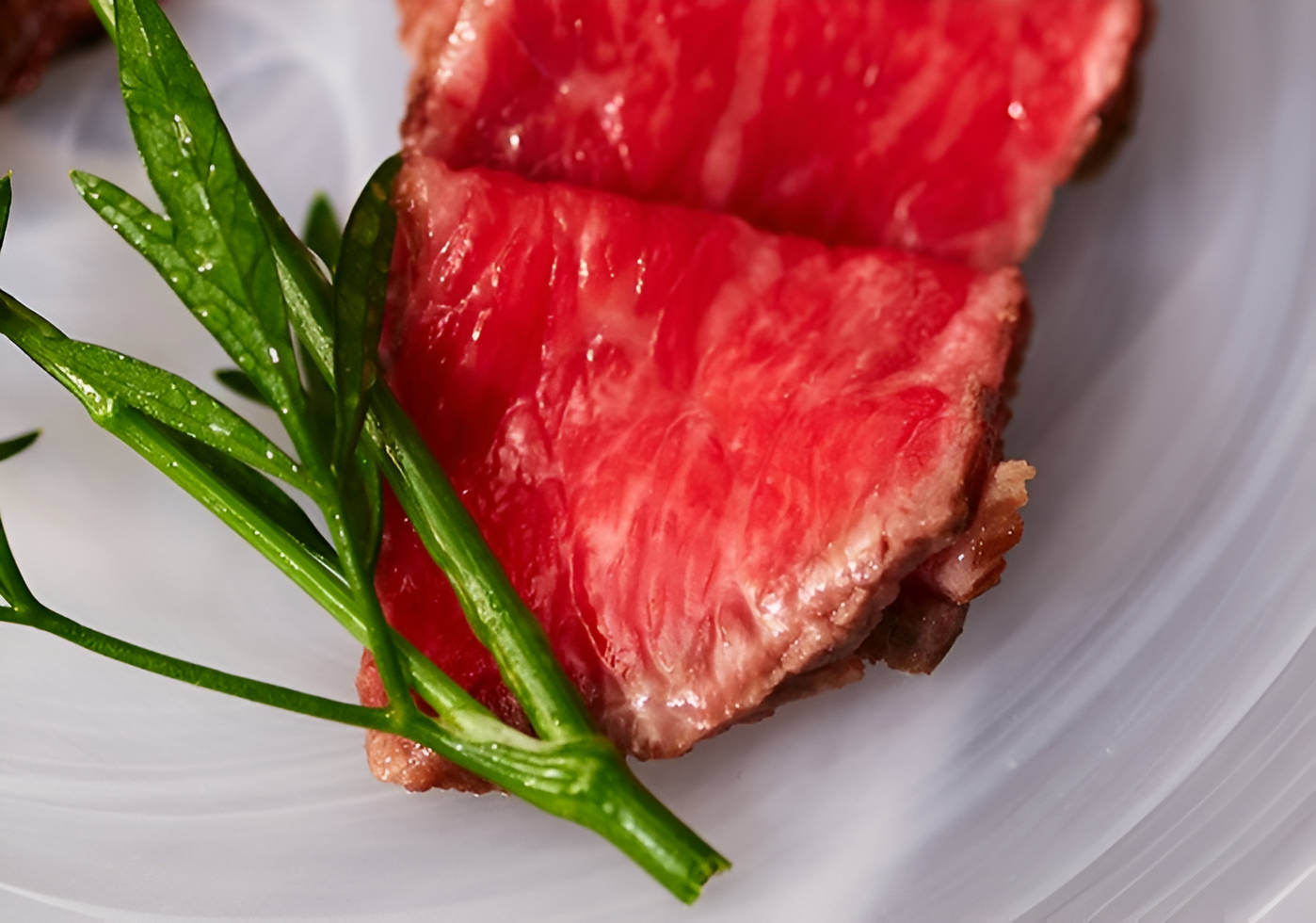 Celebrating the true essence of Japanese yakiniku, Kirameki (煌) invites guests to experience the exceptional flavors of premium wagyu beef. With a deep appreciation for Japan's unique culinary heritage, the restaurant takes great care in selecting the finest wagyu, renowned for its melt-in-your-mouth marbling.
Hidden in Minami Aoyama, guests are treated to the indulgence of Kuroge Wagyu, celebrated for its delicate aroma and tender texture. To elevate the experience further, a thoughtfully curated selection of wines complements the chef's expertise in seamlessly blending the art of beef and yakiniku, resulting in an unforgettable Japanese-style barbecue adventure.
<<Click HERE to make a reservation at Kirameki!!>>
15. Teppanyaki Kamon (Osaka)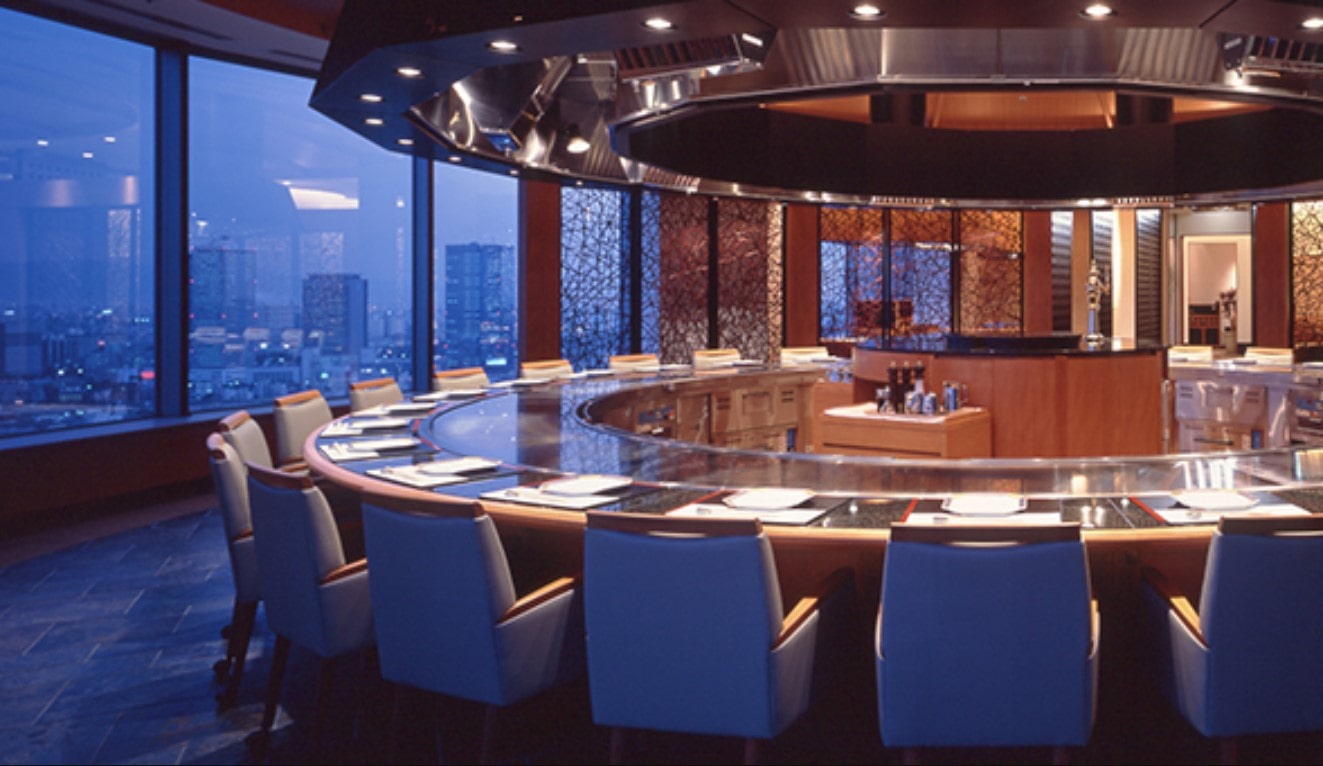 Indulge in exquisite teppanyaki cuisine while enjoying the panoramic view of Osaka's night scenery in a spacious and inviting setting at Teppanyaki Kamon (鉄板焼 嘉門). With large windows offering a panoramic view, guests can savor the breathtaking night view of Osaka below.
The menu showcases the natural flavors of carefully selected Wagyu beef, as well as fresh seafood with a hint of the ocean's aroma and seasonal vegetables bursting with freshness, all prepared using cooking methods that bring out the best qualities of each ingredient. It is suitable for business gatherings as well as for gatherings of friends and family.
<<Click HERE to make a reservation at Teppanyaki Kamon!!>>
---
Now that we have completed the list, let me explain a little about the major cities in Japan where you can enjoy Wagyu beef at its most!
Best Wagyu Restaurants in Tokyo
Tokyo, being the largest city in the world, offers an immense variety of choices when it comes to restaurants, and Wagyu beef is no exception. In this list, I've introduced four of the best restaurants, but there are so many more famous Wagyu beef restaurants out there. From Yakiniku restaurants such as Han no Daidokoro (韓の台所), or Teppanyaki restaurants such as Ginza Ukaitei (銀座 うかい亭) which is the same restaurant chain as the aforementioned "Azamino Ukaitei".
Be sure to check out more of the best Wagyu restaurants in Tokyo at the following link!
Best Wagyu Restaurants in Osaka
Osaka is another large city where you can enjoy Wagyu beef at a wide variety of places. Osaka is known to be "Japan's kitchen", and you won't be disappointed when looking for good Wagyu restaurant choices. Since Osaka is located near areas that are popular for its Wagyu (such as Kobe and Matsuzaka), it is no wonder that good Wagyu restaurants can be found. If Teppanyaki is your thing, then restaurants such as Teppanyaki Kiryu (鉄板焼 季流) and Minami (みなみ) are some great options.
You can check out more Wagyu restaurants in Osaka from the link below!
Best Wagyu Restaurants in Kyoto
Similarly as Osaka, Kyoto is another great city where you can enjoy Wagyu due to the proximity to places like Kobe and Matsuzaka, which are famous for their Wagyu beef. Kyoto is also particularly known for having high-rated Japanese restaurants, so you can be sure that Wagyu restaurants in Kyoto will be top-class. Besides the restaurants that I've introduced in this list, there is also Otsuka (おおつか) which is another popular Wagyu steak restaurant, and Kyoto Teppanyaki Musubi(京都鉄板焼 結) which is a classy Teppanyaki restaurant.
For more Wagyu restaurants in Kyoto, be sure to click on the following article!
---
▽Subscribe to our free news magazine!▽

For more information about Wagyu and other Japanese foods, be sure to check out the following articles as well!
▽Related Articles ▽
▼Editor's Picks▼
---