10 Best Michelin Star Restaurants in Japan
A selection of fine dining essentials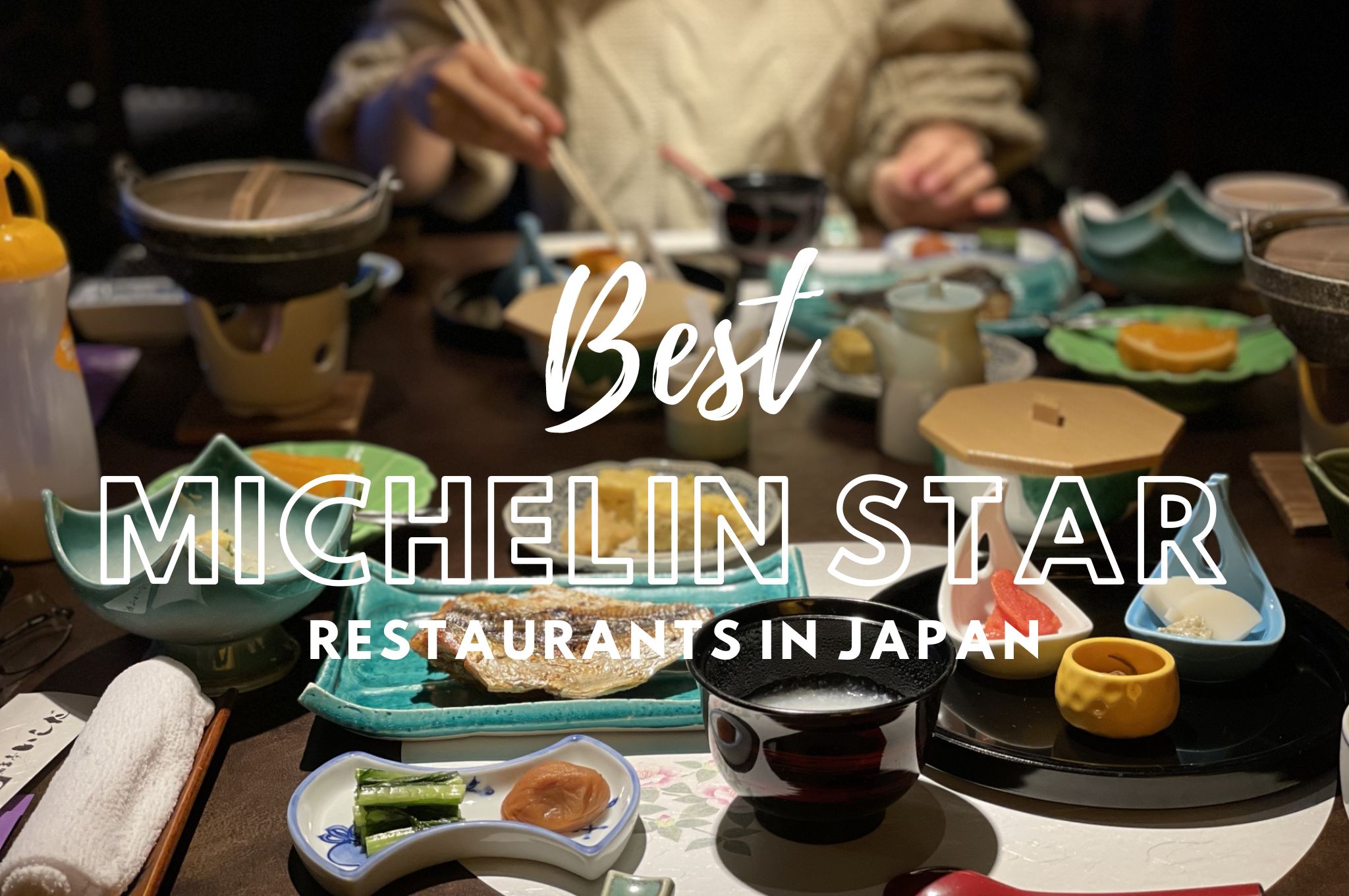 Boasting the highest number of Michelin-starred restaurants in the world, it's safe to say that the average dining experience in Japan can be truly like no other. However, even picking from such a large selection can be a daunting task. So if you find yourself wanting to know what the true cream of the crop is like, among Japanese restaurants, say no more! Here we come to your aid to present you with a small selection of the top restaurants that have obtained Michelin star status in the past. Whether you're a resident or a temporary visitor, these dining experiences are sure to be unforgettable!
---
1. Hanakoji Sawada (Hokkaido)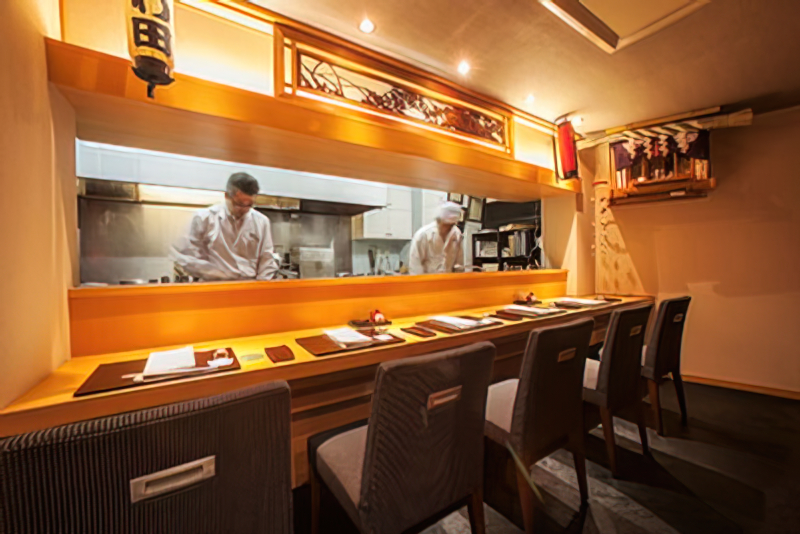 Hanakoji Sawada (花小路さわ田) is a Kaiseki restaurant located in Sapporo, Hokkaido. It offers Omakase courses showcasing the best of the local seasonal ingredients. It's one of the only three other restaurants in Hokkaido with three Michelin stars and for every reason, as the sophistication that chef Tomoya Kago brings to traditional Japanese cuisine is only matched by its dedication to clients, for whom the menu is carefully tailored.
▶︎Make a reservation for Hanakoji Sawada here!
2. Iida (Kyoto)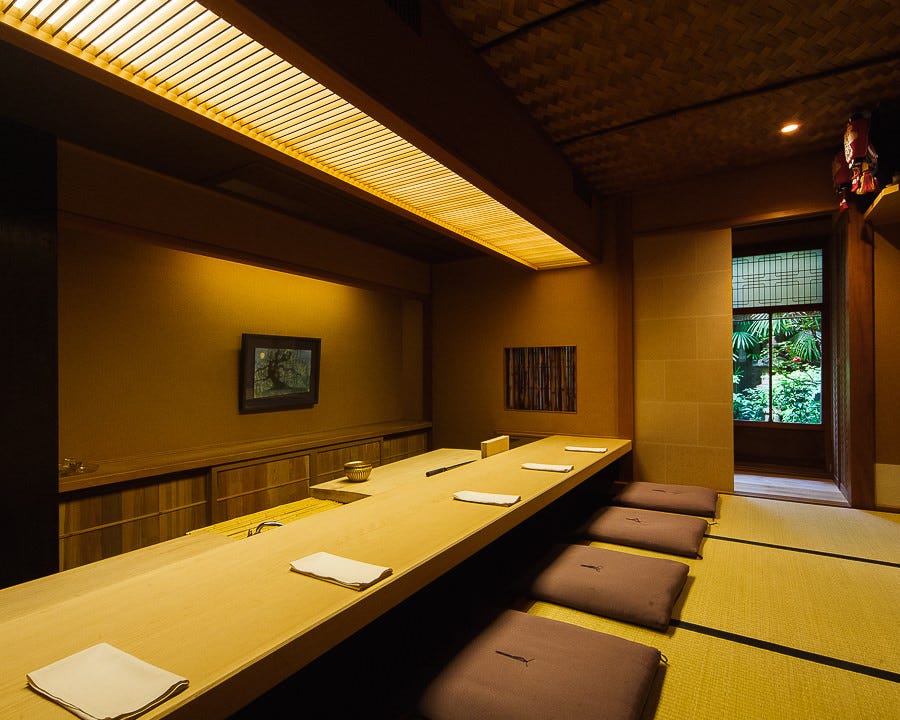 Iida (飯田) has been one of the best exponents of traditional Kaiseki cuisine in Kyoto since its opening in 2010. The timeless ambiance is complemented by the owner's own enthusiasm for traditional Japanese pottery, so the meals are also served on centuries-old plates or bowls. Prospective customers must be really careful with their plans though, as demand is so high that reservations are taken up to two years in advance!
▶︎Make a reservation for Iida here!
3. Nakamura (Kyoto)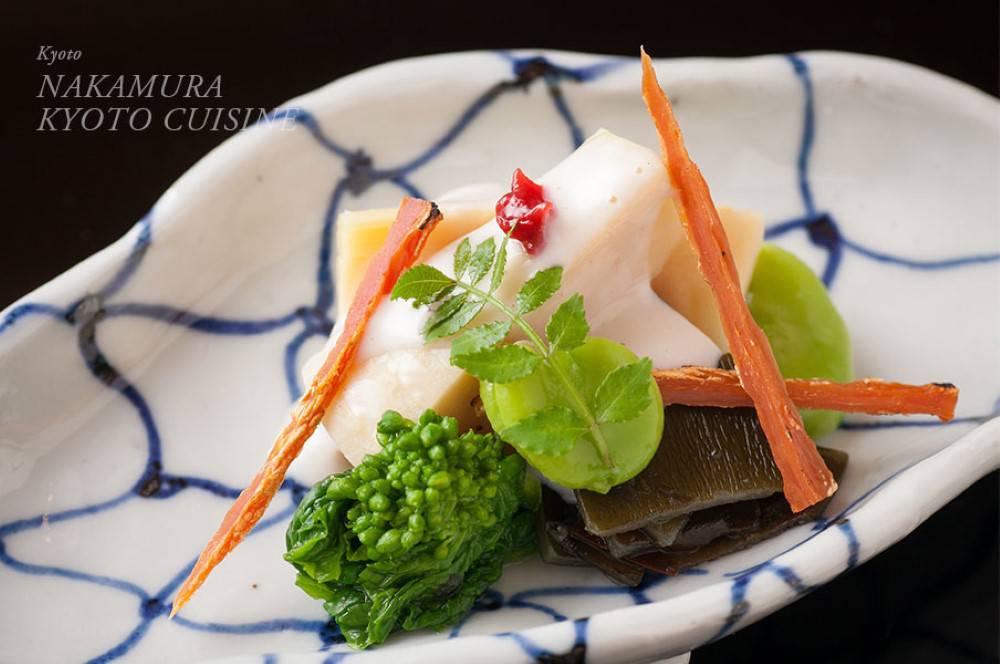 At Nakamura (なかむら), six (and counting) generations of successive masters from the Nakamura family have given their all to preserve a very distinctive taste, that for the past 180 years has been a faithful representative of the best of the traditional kaiseki from Kyoto. Currently helmed by chef Motokazu Nakamura, this place is a genuine part of the local historical landscape, and has also played a part in being an international ambassador of traditional Japanese cuisine.
▶︎Make a reservation for Nakamura here!
4. HAJIME (Osaka)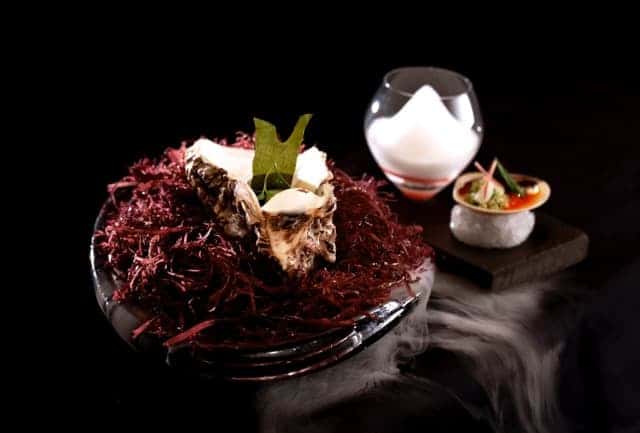 HAJIME is a fresh breath of air in the local cuisine landscape, with a bold approach to tradition that turns the gastronomical experience into a whole new concept, centered around the "Earth", the natural landscapes, and the passing of seasons. Since 2008, Chef Hajime Yoneda has ensured that his restaurant is the kind of place worth traversing the planet for.
▶︎Make a reservation for HAJIME here!
5. Kashiwaya (Osaka)
Kashiwaya (柏屋) is a Kaiseki restaurant that holds a special place even among the galaxy of Michelin stars in Osaka. Not just for its top position as a 3-star restaurant, but also thanks to its additional Michelin Green Star thanks to its contribution to the quality and added value of farm-raised fish, in partnership with a marine research institute. Chef Hideaki Matsuo has continued the high standards already in place by his father and has imprinted his own mark, through his appreciation of nature and Japanese culture, as a tea ceremony student.
▶︎Make a reservation for Kashiwaya here!
6. Mizai (Kyoto)
Mizai (未在) is a Kaiseki restaurant in Kyoto with an original approach to traditional cuisine. Under the concept of harmony with one another, the meal is served at the same time for all the guests, adding a communal layer to the gastronomical experience. Apart from the incredibly delicious seasonal menu, it's worth of mention that the matcha green tea is prepared with holy water from the nearby Yasaka Shrine, further enhancing the spiritual component proposed by chef Hitoshi Ishihara.
▶︎Make a reservation for Mizai here!
7. Harutaka (Tokyo)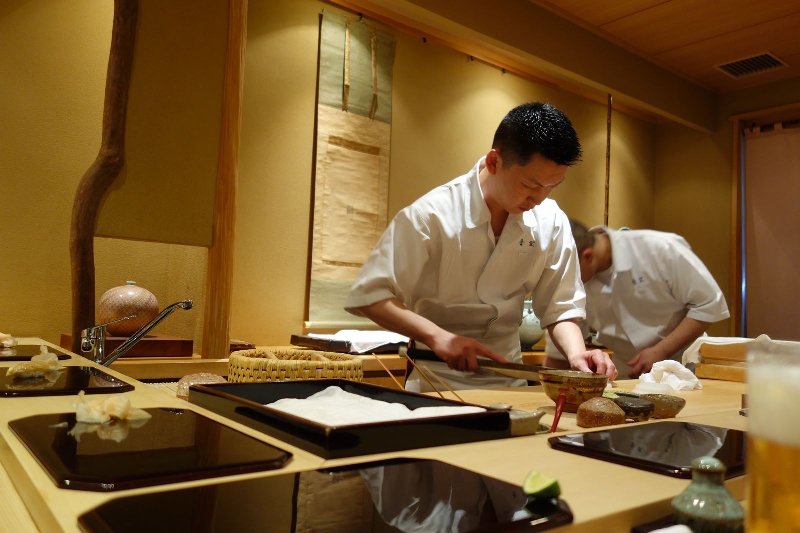 Harutaka (青空), located in the heart of Tokyo, is the brainchild of chef Harutaka Takahashi, one of the top exponents of the best quality sushi that Japan has to offer. His impressive resume speaks for itself, after honing his craft at the legendary Sukibayashi Jiro (noteworthy for being the first restaurant in Japan to receive 3 stars from Michelin. Although it's not in the guide anymore as it currently doesn't take reservations from the general public). Elevating sushi to art levels, sitting at the counter surrounded in a minimalist but warm space, and facing the chef as he prepares each piece, is an experience like no other.
▶︎Make a reservation for Harutaka here!
8. Hiroto (Hiroshima)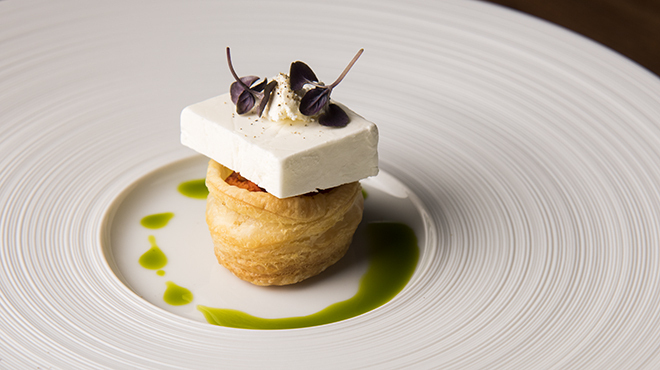 Hiroto is one of the few restaurants in Hiroshima awarded Michelin's star rating. It also sets itself apart on this list as the only Western-style French fusion cuisine. Chef Yoshiyuki Hiroto, after training in an English restaurant in Tokyo, focuses on an essentialist philosophy where even dish decorations are chosen solely for their purpose on the dish's flavor, rather than just its aesthetical value. As a result, a wide array of ingredients are masterfully mixed, bringing together the best of French culinary traditions and Japanese refinement.
▶︎Make a reservation for Hiroto here!
9. Sushi Shunbi Nishikawa (Aichi)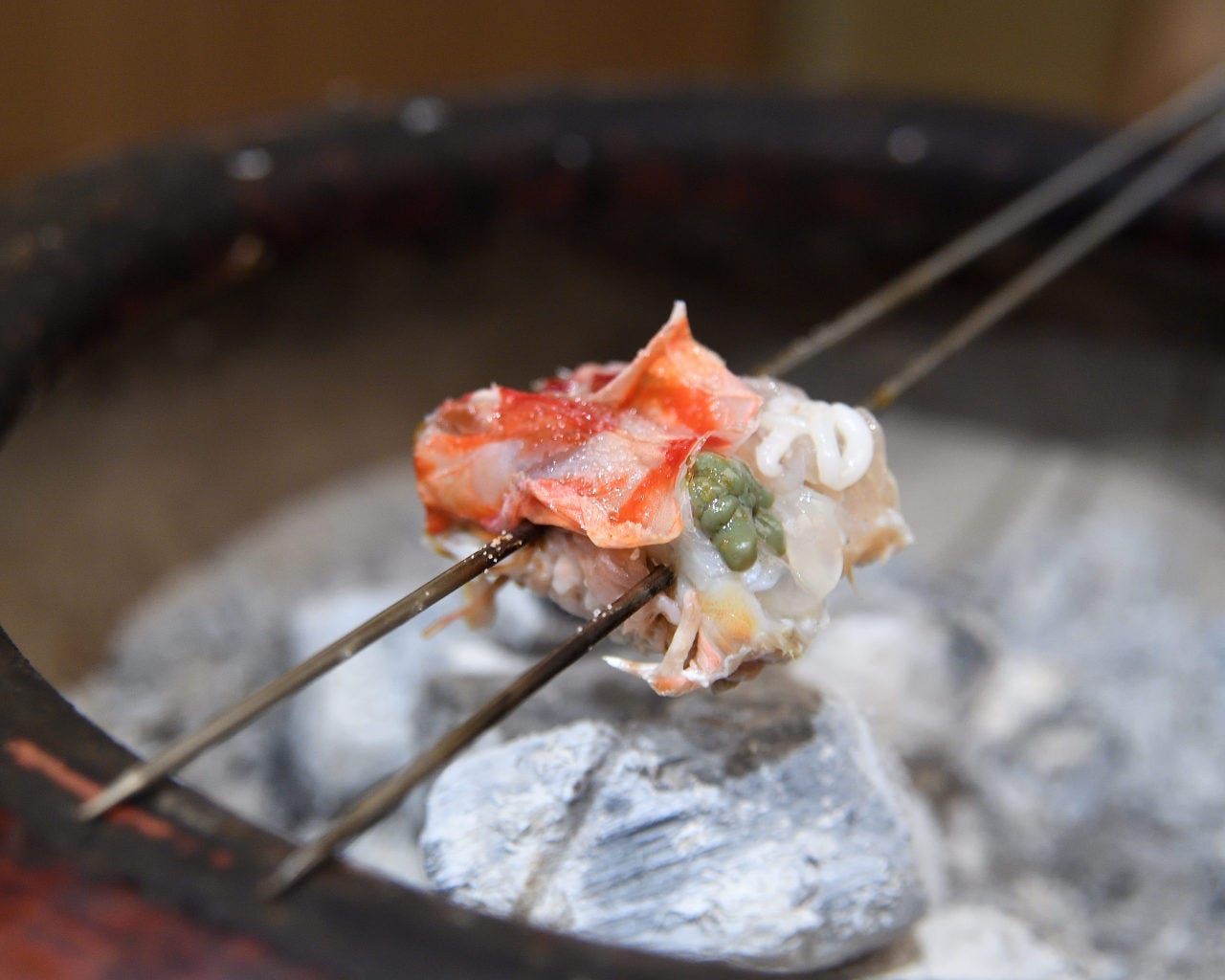 Sushi Shunbi Nishikawa (鮨 旬美 西川) is Nagoya's representative for the world's most coveted restaurant list. Chef Shinji Nishikawa's philosophy ensures the continuity of the top quality of his offering by keeping just a small restaurant for a limited number of patrons, only 8 seats, and carefully selected local ingredients purchased every morning depending on the reservations for the day. The small and quaint space provides the best possible environment for the enjoyment of one of the best sushi in the Aichi region.
▶︎Make a reservation for Sushi Shunbi Nishikawa here!
10. Nikaku (Fukuoka)
Nikaku (二鶴) is one of Fukuoka Prefecture's sushi gems. Located in Kitakyushu city, the restaurant's specialty is Edomae sushi, which as the name indicates, is the traditional way sushi was prepared during the Edo period, developed in Tokyo sushi eateries at the beginning of the 19th century. Slightly marinated for better preservation at a time without refrigerators, this technique continues to be cherished nowadays for allowing to bring out the flavors while keeping a softer texture. Chef Setsuo Funahashi keeps the refinement of these techniques to transform the act of eating sushi into a sensory experience.
▶︎Make a reservation for Nikaku here!
---
▽Check more lists of best restaurants in Japan!▽
▽Subscribe to our free news magazine!▽

Hopefully, the above list has inspired you to make the best of your experience, savoring the offers of Japan's top-rated restaurants.
For more inspiration about restaurants in Japan, check out the following articles!
▽ Related Articles ▽
▼ Editor's Picks ▼
---