13 Best Michelin Star Restaurants in Hokkaido
Hokkaido Michelin Guide: Dining with the stars up in the north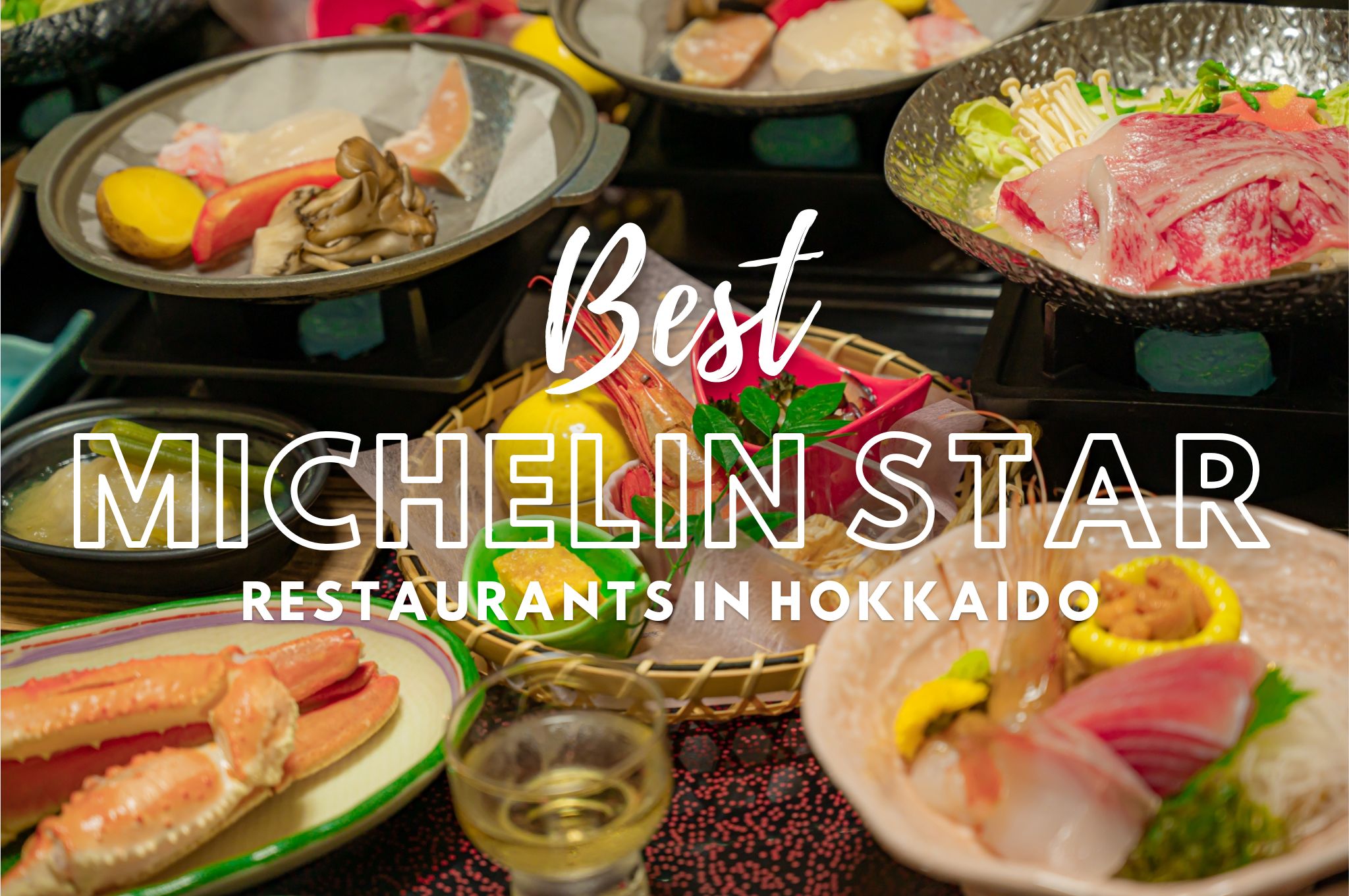 Hokkaido is a land of breathtaking natural beauty, rich culture, and extraordinary culinary experiences. From its fresh seafood to its locally sourced meats and abundance of fresh produce, Hokkaido's cuisine is an amalgamation of traditional Japanese flavors and innovative techniques, resulting in some of the most exceptional dishes in the world. Which is why we're introducing a list of restaurants that have been awarded at least one Michelin star in the past. Restaurants that offer a dining experience like no other, boasting a unique personality and culinary vision that reflects the island's diverse culture. This is our list of the 13 best Michelin Star Restaurants in Hokkaido.
▽Here is the bucket list for every traveler in Hokkaido▽
---
1. Hanakoji Sawada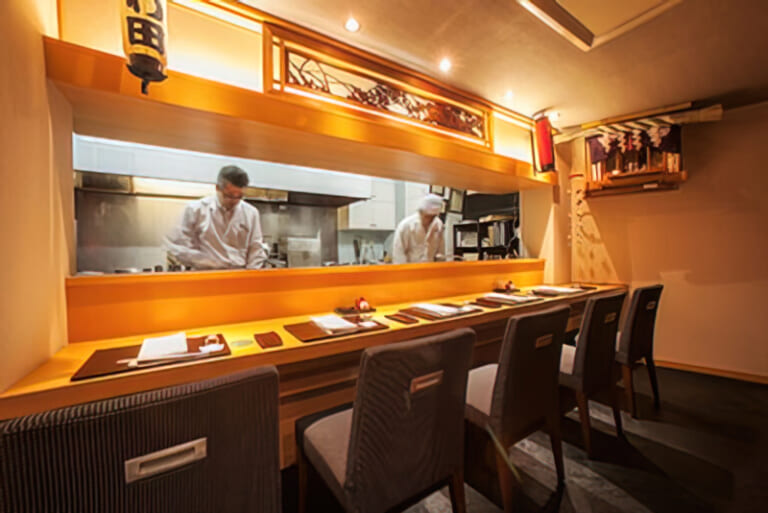 Hanakoji Sawada (花小路さわ田) is a culinary jewel in the heart of Sapporo that has garnered three Michelin stars for its exceptional Kaiseki dining experience. The restaurant is a celebration of the local, seasonal ingredients that Hokkaido is renowned for, and Chef Tomoya Kago is a master at blending traditional Japanese flavors with modern techniques to create a symphony of taste and texture that tantalizes the senses. Here, every dish is a work of art, meticulously crafted to reflect the individual needs and preferences of its guests. With only two other restaurants in Hokkaido sharing the same prestigious recognition, it truly stands out as a culinary destination that promises to take diners on an unforgettable gastronomic journey.
▶ Make a reservation for Hanakoji Sawada here!
2. Ryoriya So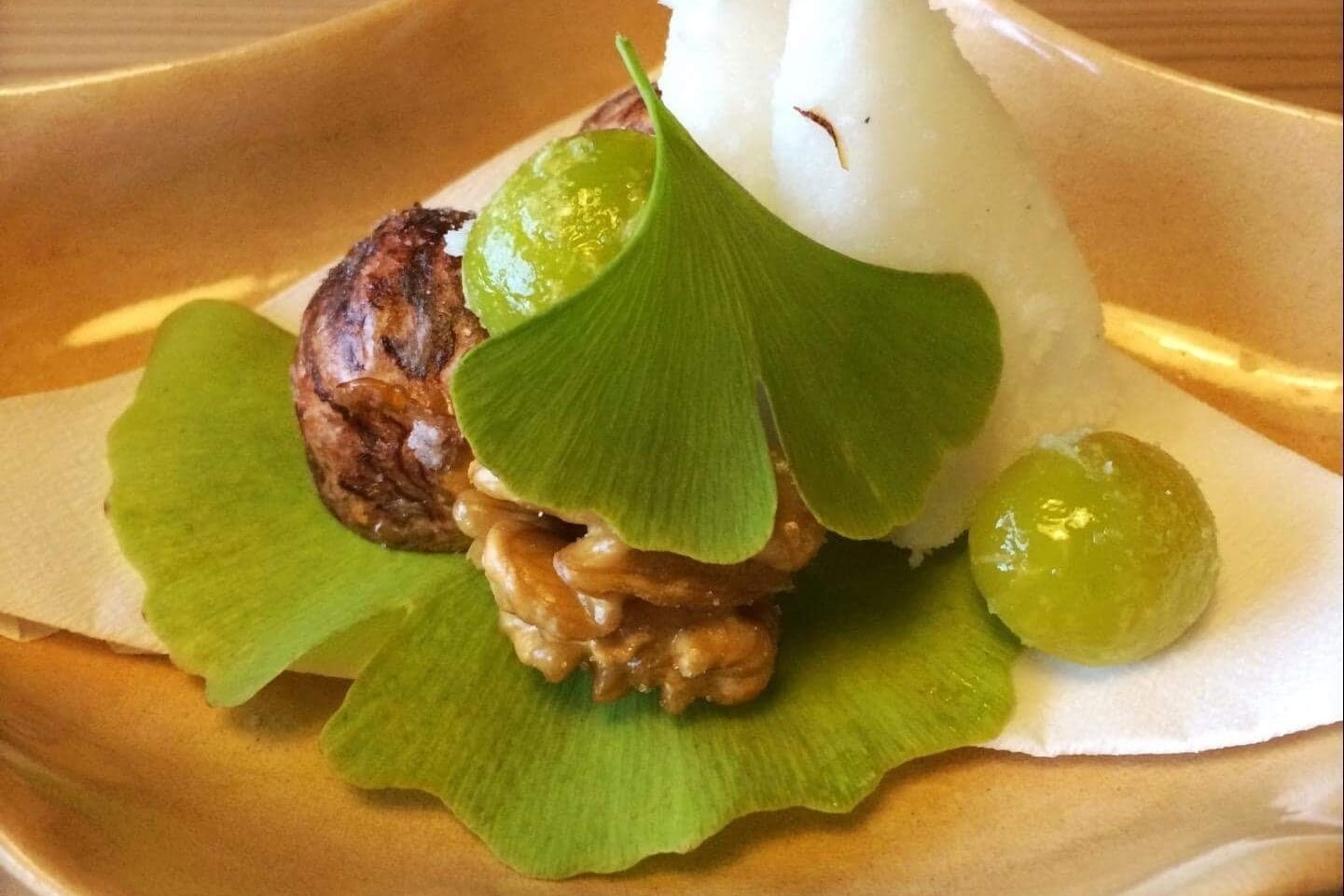 Tucked away in the heart of Sapporo, Ryoriya So (料理屋 素) is a kaiseki restaurant with two michelin stars that seamlessly blends Chef Takashi Anezaki's Hokkaido roots with his Kyoto and Kagawa training. Anezaki's passion for top-quality, locally sourced ingredients is evident in every dish he creates, and his unwavering commitment to simplicity without excess theatrics has garnered him a loyal following. But what truly sets Ryoriya So apart is Anezaki's unique ability to connect with his guests on a personal level. He curates each dish to reflect the origins of his clients, weaving in ingredients that pay homage to their individual preferences. With each season, Anezaki continues to push the boundaries of Japanese cuisine, creating dishes that not only satisfy the palate but nourish the soul.
▶ Make a reservation for Ryoriya So here!
3. Tempura Araki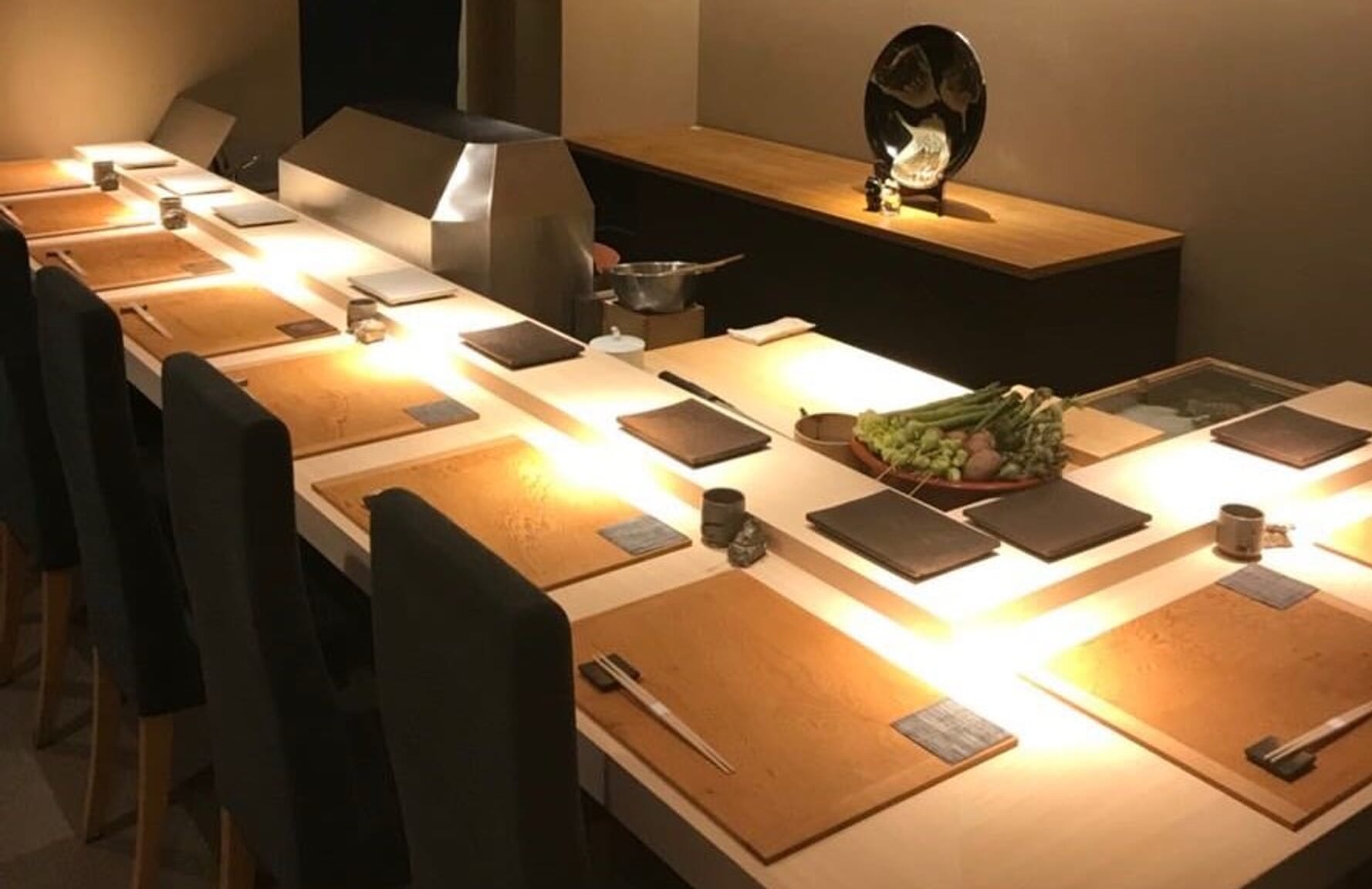 Tempura Araki (天ぷら あら木), located in Sapporo's Susukino entertainment district, is a two-star Michelin restaurant that serves exquisite Japanese cuisine. Chef Yoshiyuki Araki showcases the best of Hokkaido's seasonal ingredients through his tempura omakase course, where guests can witness his skillful frying techniques from their front-row counter seats. The restaurant's minimalist design and cypress counter add to its beauty and charm. The menu includes dishes such as soft-shell turtle soup, prawn tempura, and local seafood such as scallops and barracuda. Chef Araki's simple batter and frying techniques allow the ingredients' natural flavors to shine, making Tempura Araki a must-visit destination in Hokkaido.
▶ Make a reservation for Tempura Araki here!
4. Shuboshinsen
Shuboushinsen (酒房しんせん) is a hidden gem just a stone's throw away from Susukino Station. A Japanese restaurant that has been serving delectable dishes since 1954. Run by the culinary mastermind of Shigeki Echigo, this eatery is known for its use of seasonal ingredients sourced from the mountains, rivers, and sea. ECHIGO-san's grilling technique, using charcoal from Hokkaido, adds a unique smoky flavor to the dishes. With his unwavering dedication to his craft, he assembles dishes and menus by immersing himself in the perfect environment and time when the ingredients grow, and focuses on bringing out the essential taste and charm of each ingredient. A souvenir coaster with his charming face on it is also available to commemorate your dining experience.
▶ Make a reservation for Shuboushinsen here!
5. Taku Maruyama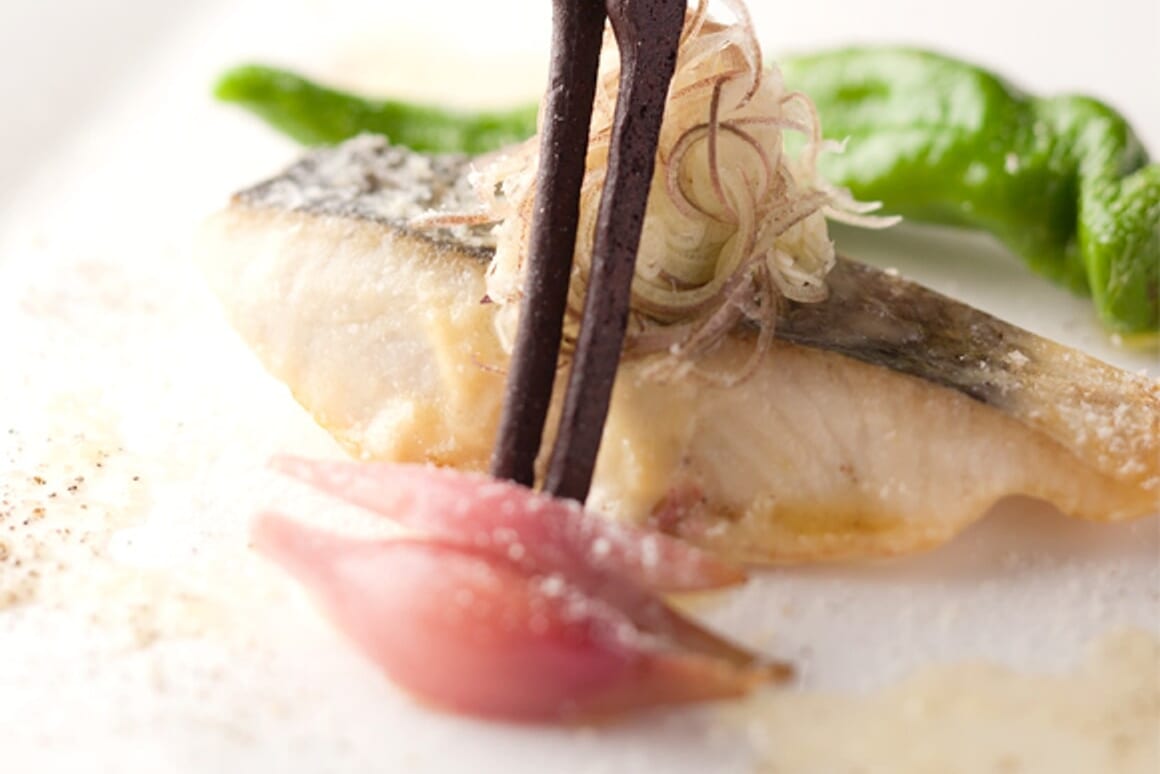 Taku Maruyama (Taku円山), a Japanese restaurant located in Sapporo's Maruyama area, is worth a visit for those who want to experience the abundance of Hokkaido and the craft of a Japanese master. Chef Hayato Wada, who hails from Okushiri Island, is meticulous in his selection of seasonal specialties, including wild plants, mushrooms, and sea urchin. His 10-dish banquet course meal is particularly popular, with each dish overflowing with fresh seasonal ingredients. The stock used in the dishes is carefully crafted using two types of kombu and bonito flakes, resulting in an elegant yet rich umami flavor. The dining space is surrounded by warm wooden tones and provides excellent service, making it perfect for anniversaries and business entertainment.
▶ Make a reservation for Taku Maruyama here!
6. Isezushi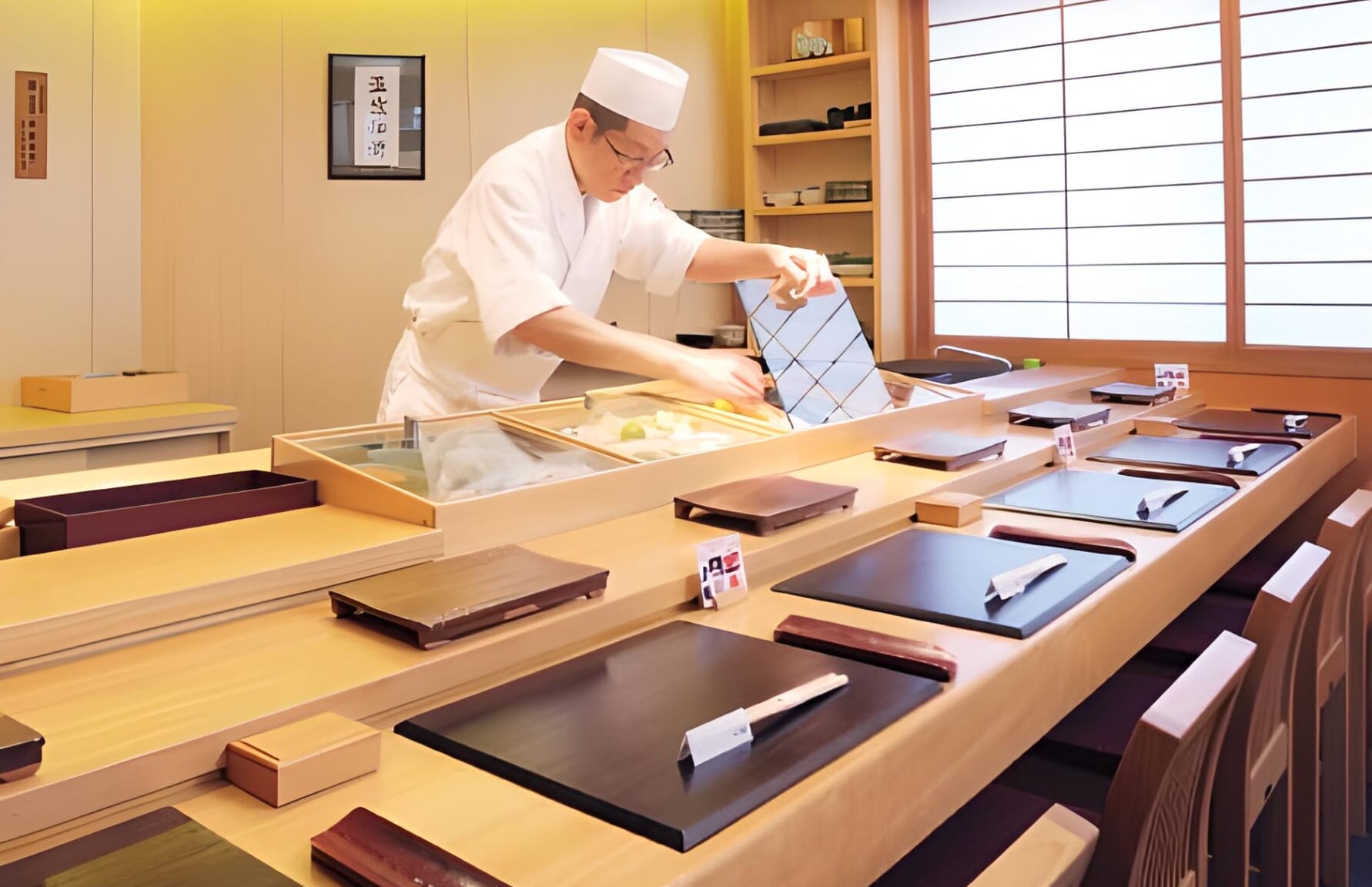 At Isezushi (伊勢鮨), the chef's counter is more than just a platform for culinary skills; it's a space for friendly conversation between the chef and guests. Chef Takahiro Koise believes that this intimate and personal interaction creates a unique atmosphere that sets his restaurant apart. In addition to the counter, the restaurant offers two cozy tables for four and a private room, which is accessible for wheelchair users. The delicate flavors of the sashimi and snacks are perfectly paired with an exquisite selection of sake and other drinks, providing a harmonious and unforgettable dining experience that evokes the serene rhythm of the ocean.
▶ Make a reservation for Isezushi here!
7. Katsukani no Hanasaki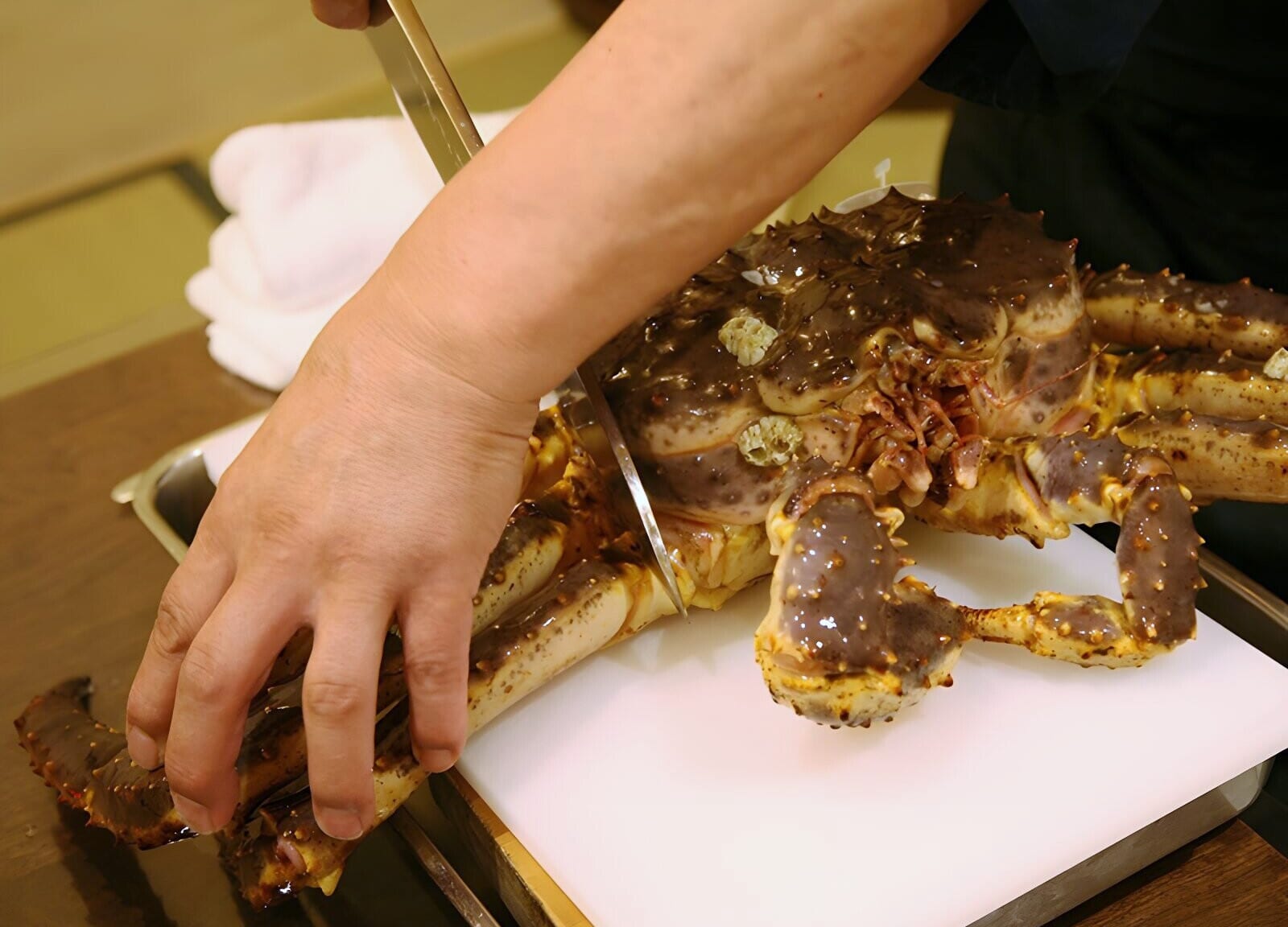 Katsukani no Hanasaki (活カニの花咲 ) is a unique seafood restaurant located in Japan that specializes in serving live crab performance and fresh seafood cuisine. The restaurant as we know it today was established in 1989, and when a customer requested crab sashimi, chef Kenyuu Oochi became inspired to create the first live crab course in Japan, which is the restaurant's signature dish nowadays, where customers can witness live crabs being cooked in front of them before enjoying the deliciously fresh cuisine, making it a must-visit destination for seafood lovers seeking a one-of-a-kind dining experience. The restaurant requires a reservation at least one day in advance.
▶ Make a reservation for Katsukani no Hanasaki here!
8. Toraya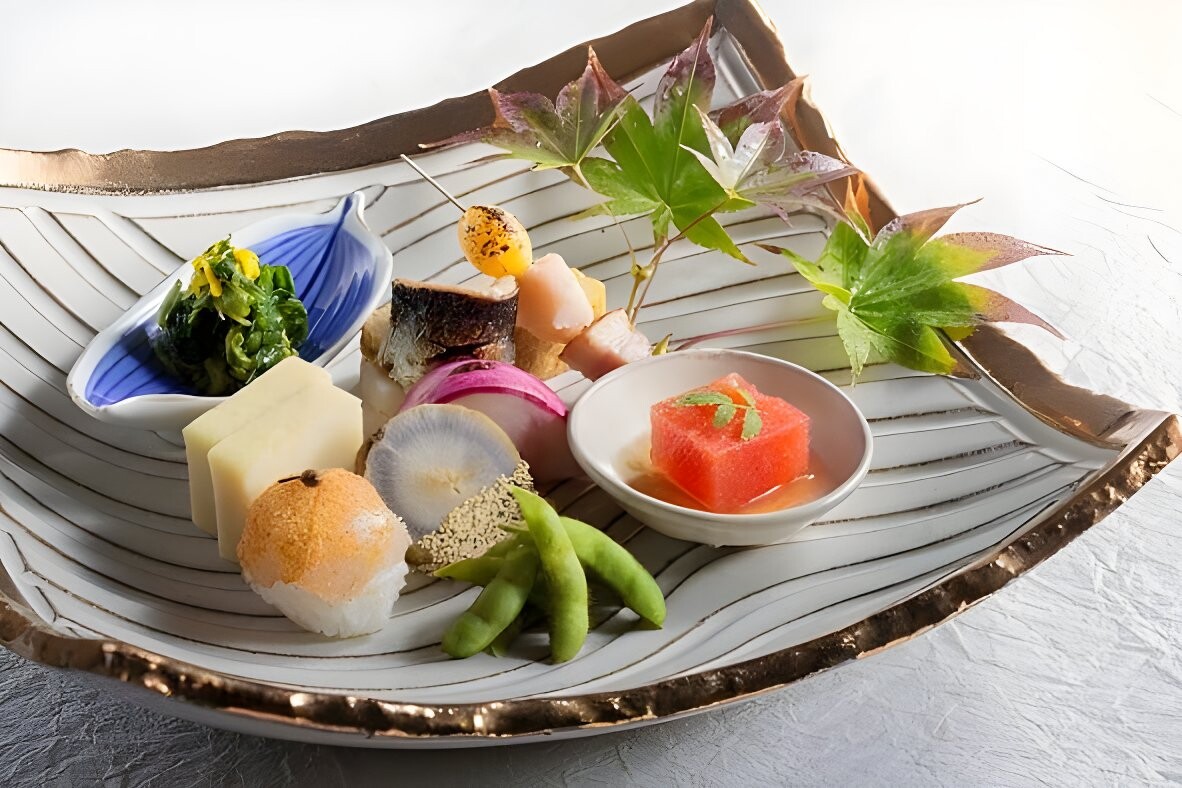 Toraya (とらや) is a quaint Japanese restaurant run by Chef Satoshi Maruyama and his wife in Sapporo. Chef Maruyama selects the best seasonal ingredients, mostly from Hokkaido, including vegetables he grows himself. Toraya offers carefully selected seafood and plenty of seasonal vegetables, and is known for its vegetable dish consisting of 15 seasonal vegetables in bonito-flavored soy sauce, as well as the eel kaiseki course in summer. The interior of the restaurant is warm and inviting, and there is a selection of 6-7 Japanese sake to accompany the meal. Reservations must be made well in advance during specific times.
▶ Make a reservation for Toraya here!
9. Maruzushi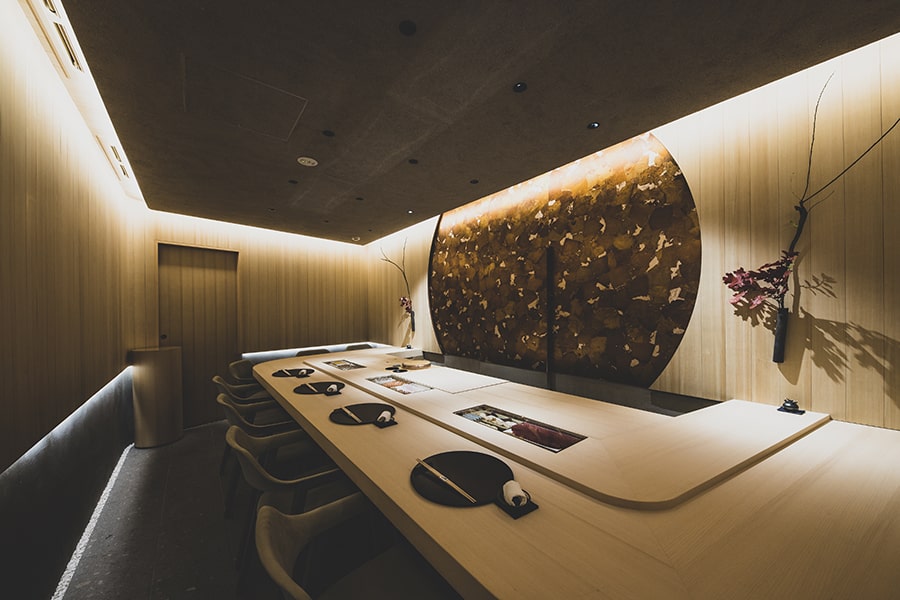 Maruzushi (まる鮨) is a sleek and sophisticated small sushi restaurant located in Sapporo, which aims to offer a good balance of ingredients both from Hokkaido and outside the region. In this way, offering a mix of Edomae and Ezomae sushi (Edomae refers to traditional sushi from Edo, the old name of Tokyo, while Ezo was the old name of Hokkaido). Maruzushi prides itself on exceeding the expectations of its customers by offering a unique experience every time they visit. The restaurant's Nigiri and Sushi are made with a combination of traditional and new techniques, creating a balance between old and new thanks to the experience of a family who has been making sushi for over two generations, and in doing so, they hope to convey their warmth and family spirit to their customers.
▶ Make a reservation for Maruzushi here!
10. Umesasa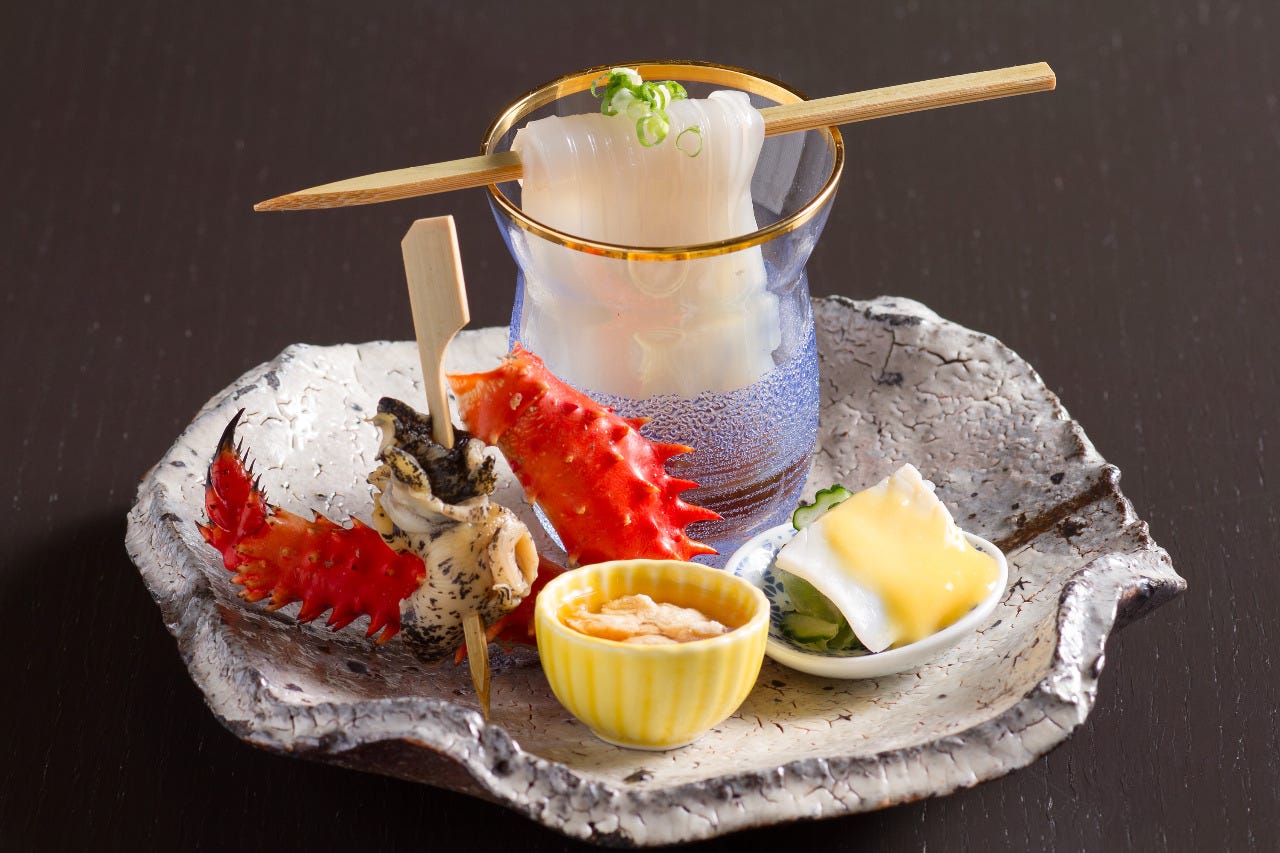 Umesasa (うめ笹) is a kaiseki restaurant that offers an exquisite dining experience with attention to detail,creating an atmospheric ambiance by paying attention to the space in which customers enjoy their food. The tsuboniwa garden and stone wash basin at the entrance evoke the beauty of traditional Japan. Umesasa's chef, Takahiro Umeda, makes everything by hand, including desserts, and tailors the kaiseki menus according to the season. The restaurant aims to satisfy even the most discerning guests and offers an authentic Japanese cuisine experience. With a soothing sound of water in the stone basin and seasonal flowers, Umesasa is a feast for all five senses.
▶ Make a reservation for Umesasa here!
11. Kisui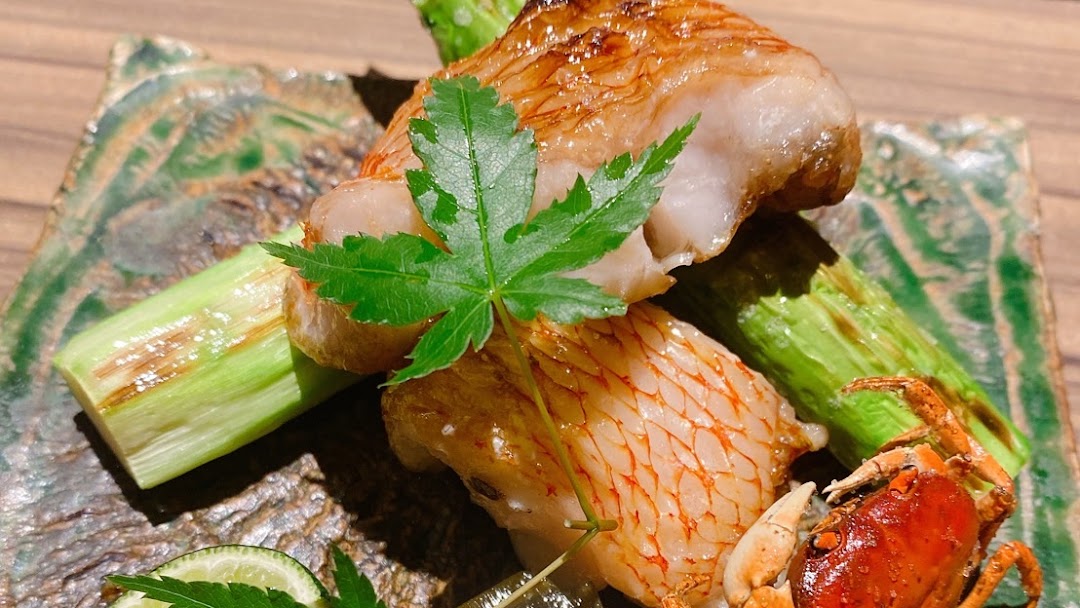 (Kisui 貴水), a kaiseki restaurant in Sapporo, Hokkaido, offers only seasonal omakase courses that showcase the best of Japanese ingredients. Owner Mr. Takayuki Kudo expertly expresses the seasons in the cuisine, while carefully selecting the daily ingredients from markets across Japan. The menu is served with beautiful Japanese tableware, adding to the colorful and rich flavors of the dishes. Kisui's intimate setting only accommodates 10 seats at the counter, allowing guests to enjoy a relaxed atmosphere as if they were dining in the owner's home. In addition, Kisui offers a wide variety of Japanese sake, with over 15 types available at all times.
▶ Make a reservation for Kisui here!
12. Takuzushi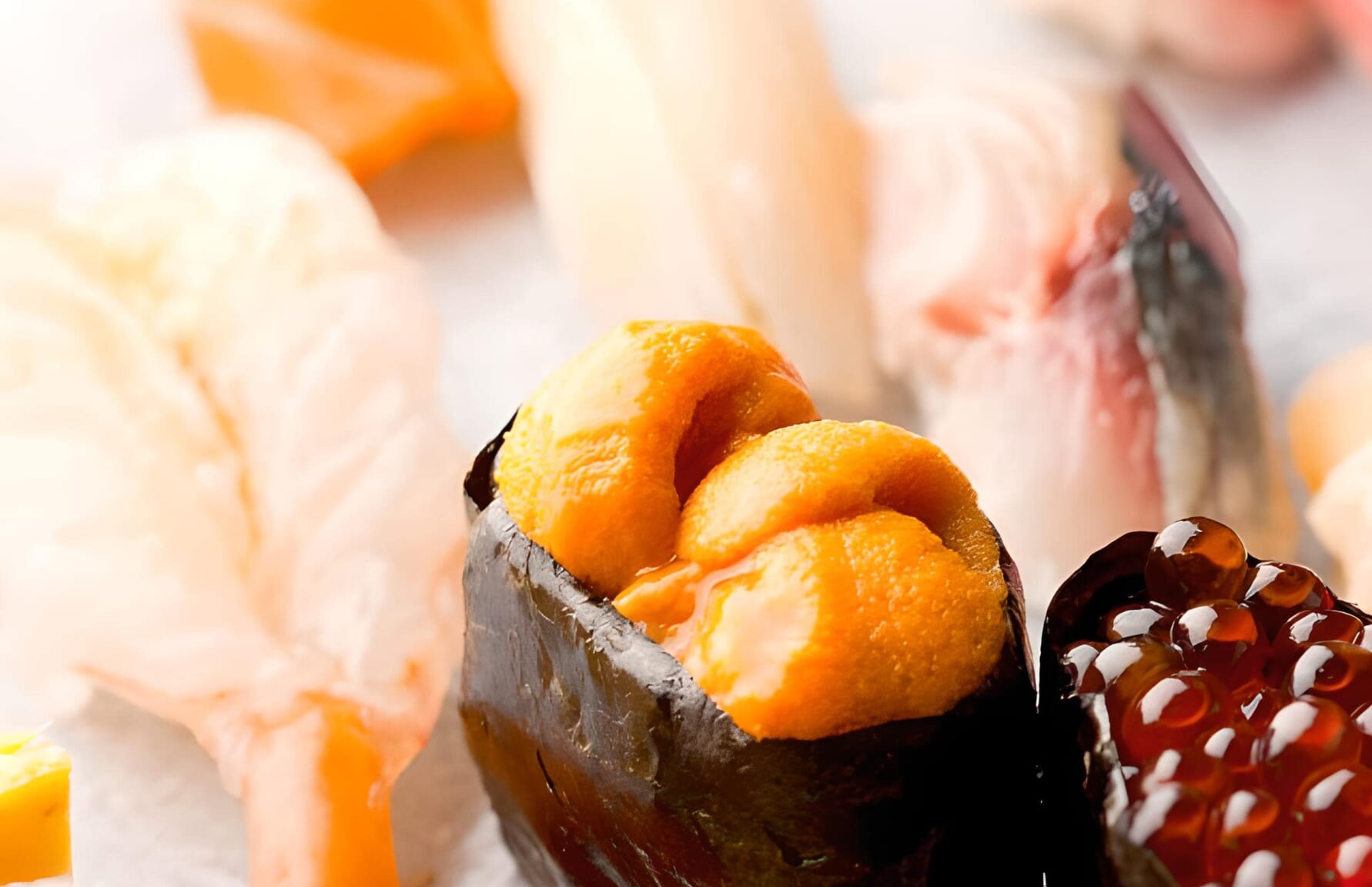 Takuzushi (田久鮓) is a sushi restaurant that prides in its first-class sushi, made with the freshest ingredients of the day. Chef Masaya Miyashita, who trained for 20 years in traditional Japanese cuisine, is extremely particular when it comes to his ingredients and sources them from trusted distributors at Tsukiji Fish Market. The sushi rice is patiently cooked in an earthenware pot and combined with long-aged red vinegar, resulting in a glossy white rice that highlights the seafood's inherent flavors. The stylish space, featuring counter seating and private dining rooms, allows guests to enjoy the "quality of time" while savoring Chef Miyashita's finely crafted culinary works.
▶ Make a reservation for Takuzushi here!
13. L'Oiseau par Matsunaga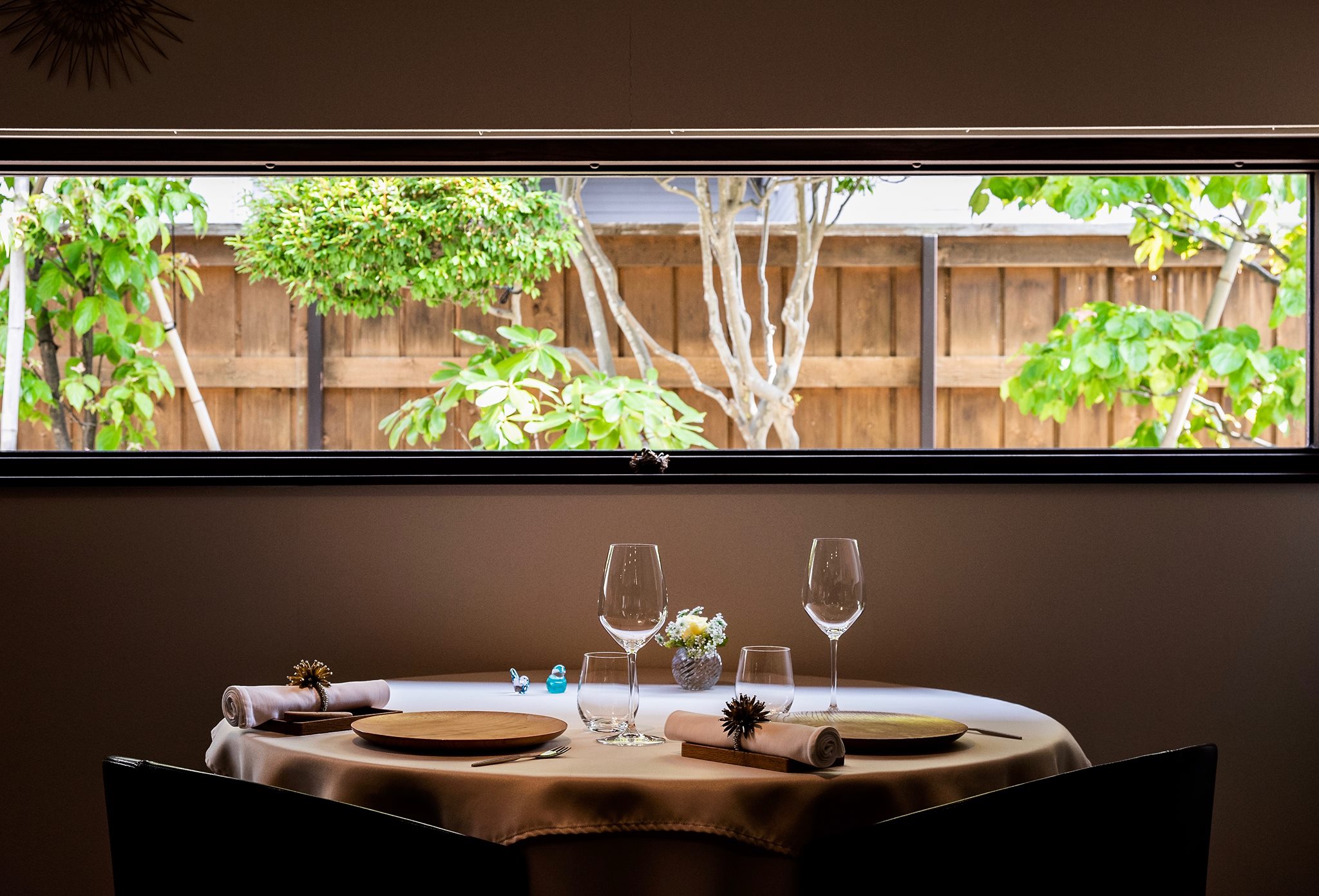 L'Oiseau par Matsunaga (ロワゾー・パー・マツナガ) is a French cuisine restaurant located in a quiet residential area in Hakodate. The restaurant is known for its originality and delicate dishes that are kind to the body and please everyone. Chef Kazuyuki Matsunaga combines his experiences in Japan and France to create a unique fusion of flavors, incorporating ingredients from Hokkaido's rich nature. The restaurant's motto is "Only the healthiest cuisine for all to appreciate," and they strive to treasure every encounter with their customers. L'Oiseau par Matsunaga offers an unforgettable culinary experience, combining French cuisine with the best of Hokkaido's ingredients.
▶ Make a reservation for L'Oiseau par Matsunaga here!
---
▽Subscribe to our free news magazine!▽

Do you want more gastronomic guides in Japan? Check these articles below, too!
▽Related Articles▽
▼Editor's Picks▼
---