10 Best Food Tours in Tokyo
From high-end Sushi restaurant to Izakaya Crawl, Best Tokyo Food and Drink Tours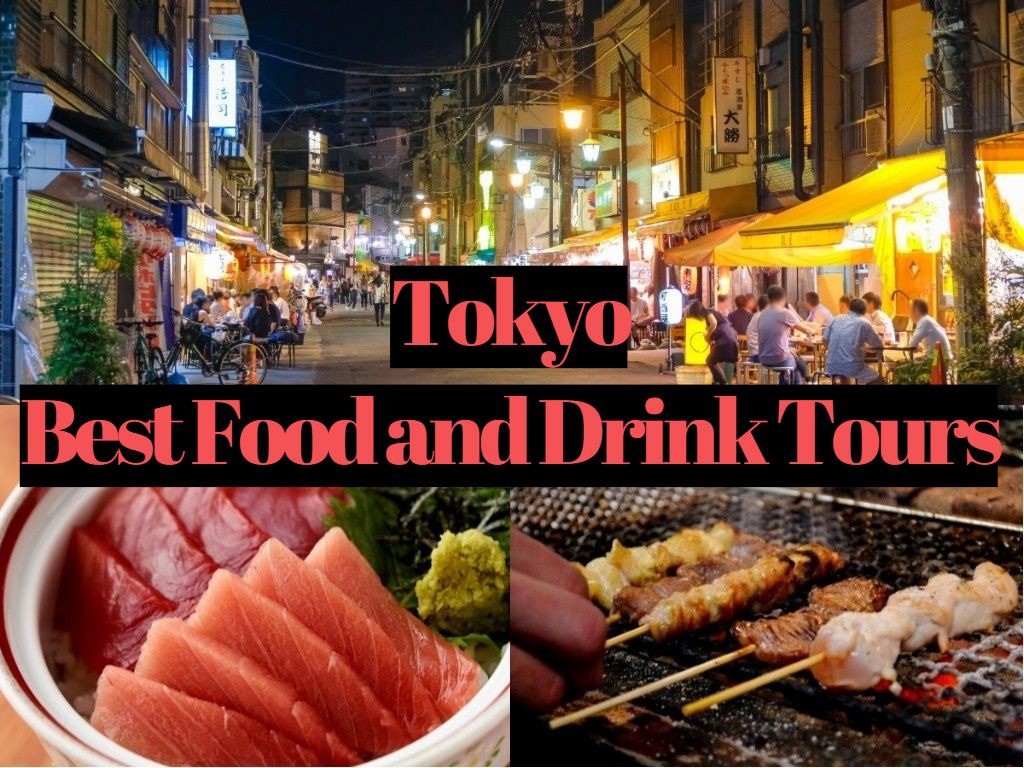 Tokyo is one of the best cities to enjoy food in the world, and it's a true paradise for foodies. As food is one of the biggest attractions in Japan, from the biggest fish market to the authentic local Izakaya, there are thousands of spots in Tokyo to enjoy Japanese food and drink culture.
One of the best way to explore the deep food culture of Tokyo is joining a food tour or activity.
-Would you like to dine at the Michelin starred Sushi restaurant?
-Cook authentic Japanese home dishes on your own??
-Bar hopping at famous nightlife districts in Tokyo??
There are a variety of tours and activities available in Tokyo today during the day and night. Today, I have picked some of the most popular and trendy food and drink tours in Tokyo such as cooking classes, bar hoppings, local food tours and many more. Check out 10 best food and drink tours in Tokyo!
-Bar Hopping
Bar hopping is becoming of one the hottest nightlife activities in Tokyo. Especially it's very rare and new experiences to foreign visitors to explore the real drinking culture of Japan. Bar hopping seems like a normal nightlife among locals and salary man after work to stop by at an Izakaya for a couple of drinks and bar food/snacks, then head to another. Sometimes they end up drinking at 3–4 Izakaya in one night!
There are some particular areas in Tokyo which are known for its drinking districts such as Omoide Yokocho in Shinjuku, Niku Yokocho in Shibuya and Hoppy Street in Asakusa.
Old fashion Japanese Izakaya is one of the most interesting spots for foreign visitors. The smokey alleys with red lanterns are one of the coolest photo spots in Japan. Local Izakayas are kind of difficult to get in, especially if you are a first timer to Japan, but don't you wanna have a real nightlife experience, and drink and eat like locals?? The best way to do that is joining a bar-hopping tour guided by a local guide. You will definitely have a wonderful bar experience at hidden and special drinking spots which you wouldn't find by yourself. Here are 3 most recommended bar hopping tours in the most popular drinking neighbourhoods in Tokyo.
1. Tokyo Bar Hopping Night Food Tour in Shinjuku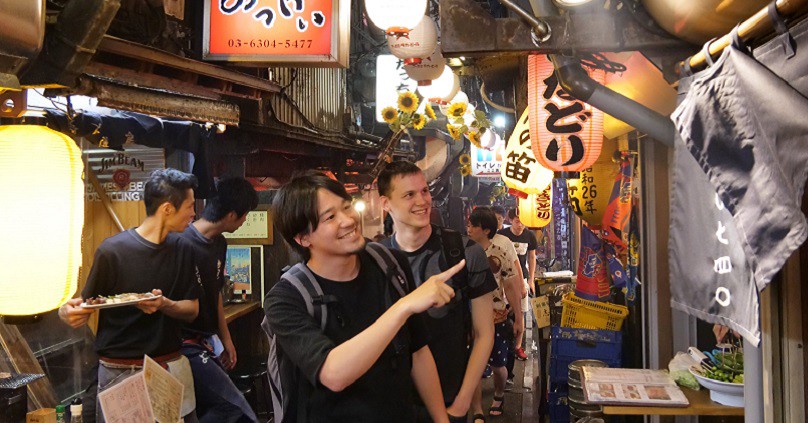 Visiting three local Izakaya with a friendly local guide at two famous Izakaya alleys in Shinjuku and Ebisu districts, Tokyo. Enjoy eating local street food & drinks just like locals do!
Book Online: Tokyo Bar Hopping Night Food Tour in Shinjuku
2. Shibuya Bar Hopping Night Tour in Tokyo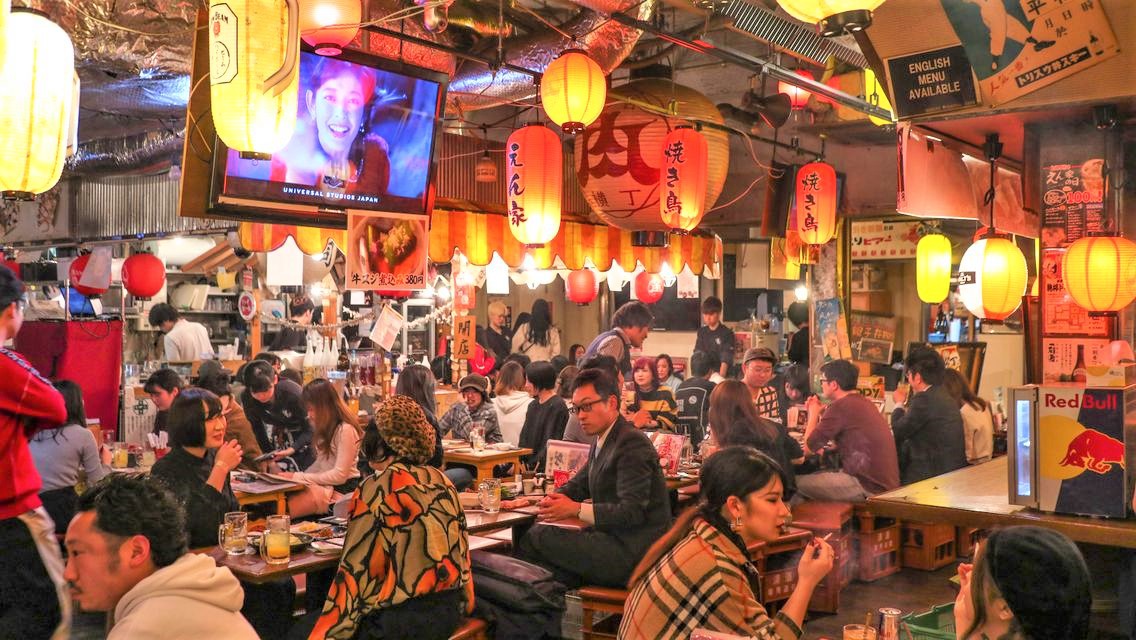 Experience the nightlife in the center of the young culture, Shibuya district. Starting off the tour with the famous Shibuya Crossing, then visit three different types of Japanese bars and enjoy eating delicious Wagyu beef!
More info: Shibuya Bar Hopping Night Tour in Tokyo
3. Asakusa Bar Hopping Food Tour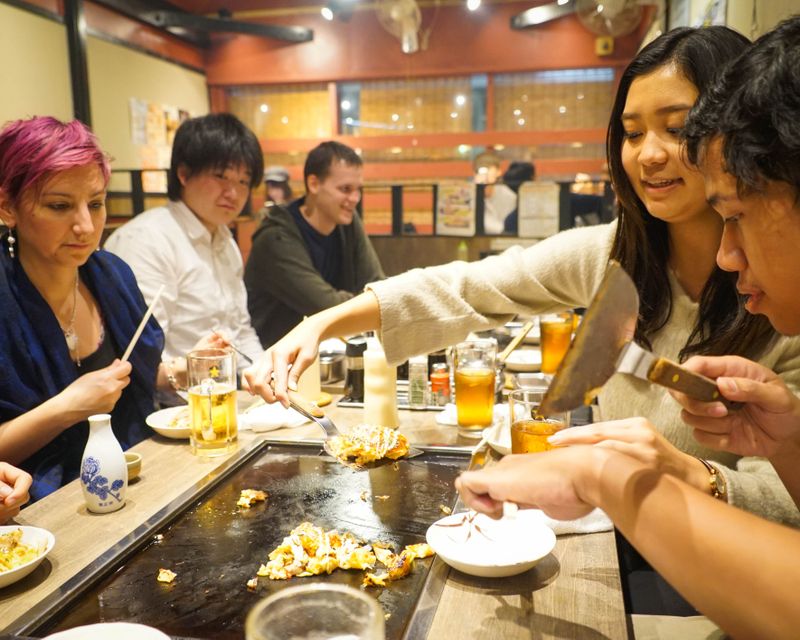 Explore the backstreet of the famous historical center, Asakusa! Try do-it-yourself Okonomiyaki & Monyajaki cooking, then visit hidden Izakaya alleys where only locals hang out!
Book Online: Asakusa Bar Hopping Food Tour
-Tsukiji & Toyosu Fish Market Tour
Where is the most delicious place in Tokyo?? I think Tsukiji Fish Market should be the correct answer.
Sadly, Tsukiji Fish Market has been relocated to Toyosu in 2018 autumn, and the inner market of Tsukiji is no longer available for tourists to visit. However, the outer market of Tsukiji remains as it was before. There are many restaurants, food vendors and grocery stores in the area, and it's still worth visiting after the relocation! So please do not dismiss it from your travel plan even if you are visiting Tokyo after October 2018. And the tours at Toyosu Market are also available now including the famous early morning tuna auction!
4. Tokyo FooDrink Tour @Tsukiji Fish Market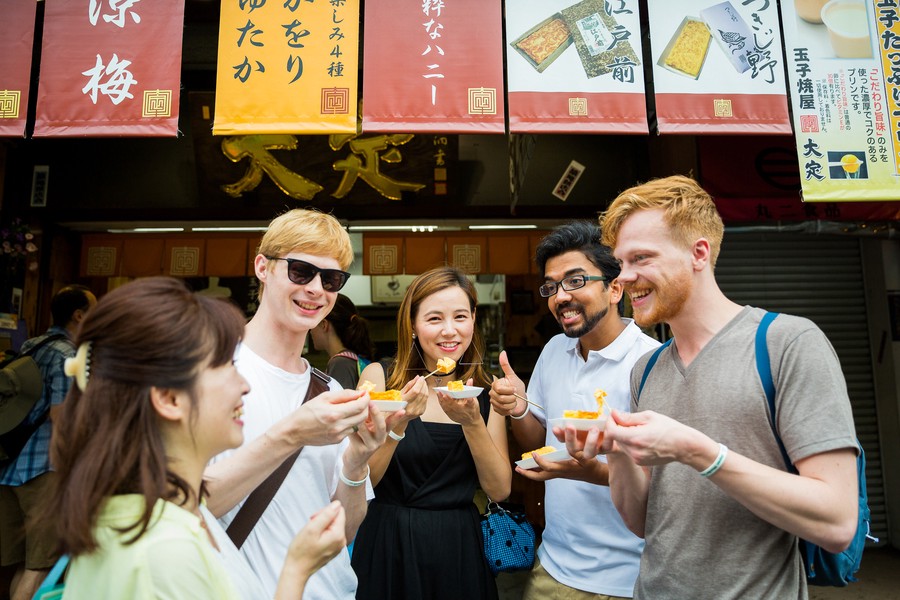 Tsukiji Outer Market is still a must-visit place in Tokyo where visitors can enjoy the vibrant and authentic market atmosphere, and delicious food. Join one of the most popular food walking tours in Tokyo, FooDrink Tour at Tsukiji and explore the neighbourhood deeper!
Review: Tsukiji Fish Market: Best Food Walking Tour in Tokyo
More info: Tokyo FooDrink Tour @Tsukiji Fish Market
5. Private Tokyo Toyosu Market Tour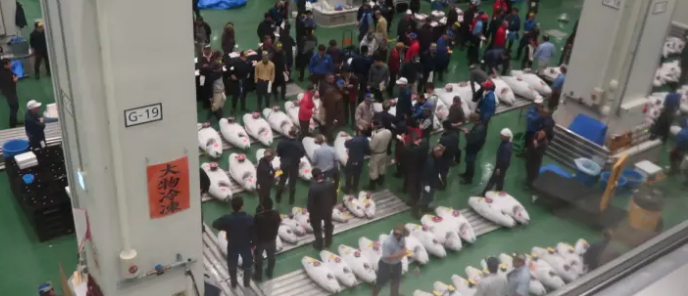 The authentic fish market tour is now available at Toyosu Market! Join the guided tour at the brand-new fish market in Tokyo before anybody else! The classic private tour with an experienced local guide at Toyosu Market!
Book Online: Private Tokyo Tsukiji (Toyosu) Market Tour
– Authentic Local Food and Drink
If you wish to explore the deep local food culture of Tokyo, but drinking in Izakaya at night is not for you, how about strolling down the local shopping arcade and trying unique but authentic street foods??
Visit some of off the beaten track areas in Tokyo which are usually not on guide books.
6. Tokyo FooDrink Tour @ Sunamachi Ginza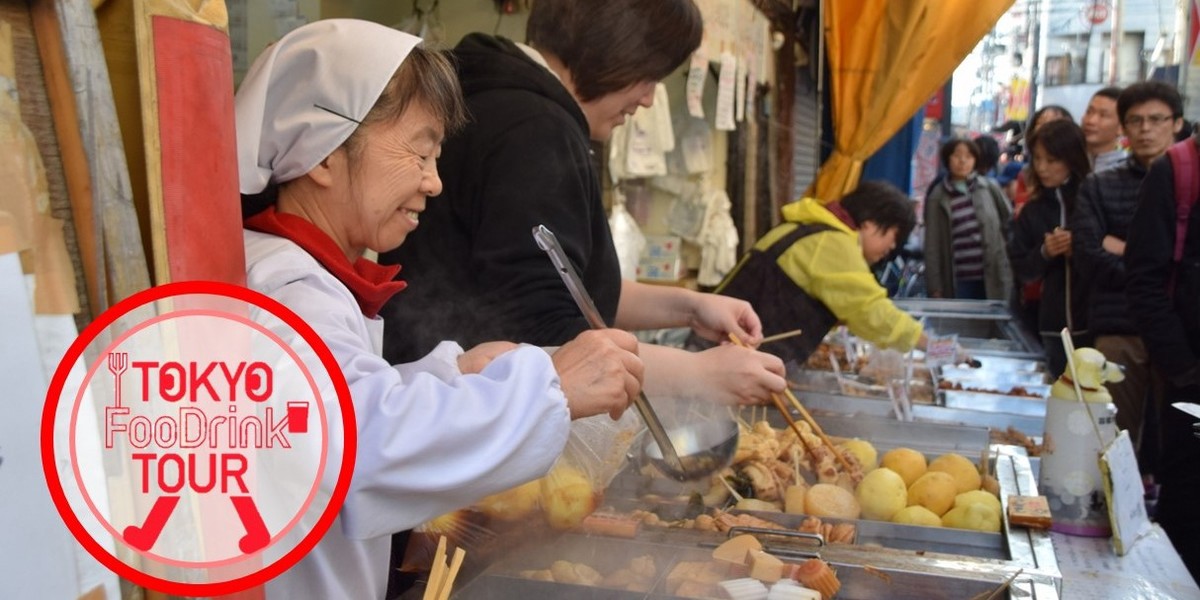 Visit a hidden shopping street in Tokyo, Sunamachi Ginza with a friendly guide! See the real life of local people, and taste the delicious home cooking style street foods!
More info: Tokyo FooDrink Tour @Local delicatessen street "Sunamachi"
-Cooking Classes
If eating at restaurants does not excite you no longer, how about cooking delicious Japanese dishes by yourself?
The biggest profit of cooking classes is that you can learn how to cook the dish, take the recipe home and cook the dish back home again. You may think that it's not easy to cook Japanese dishes at home because ingredients are hard to be found or the special cooking tools are required for cooking, but it's absolutely wrong! Many Japanese dishes, especially home cooking dishes are very easy to cook with simple ingredients, but taste really delicious.
During the class, you can enjoy learning cooking with local Japanese teachers, taste Japanese dishes made by yourself and take the secret recipes home! I'd like to recommend 3 kinds cooking classes which are very popular today.
7. Character Bento Box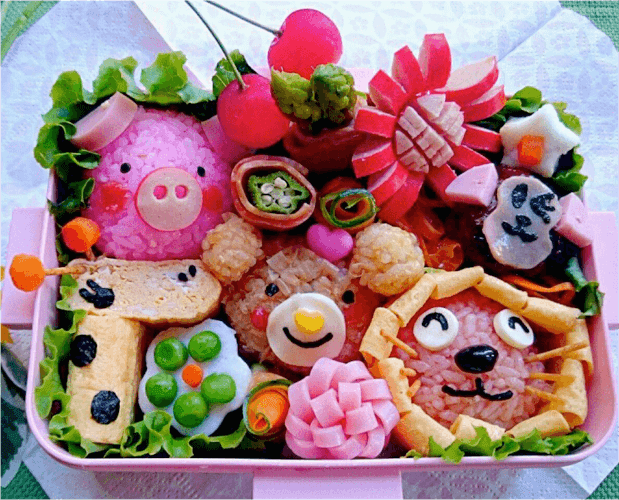 One rule: Everything must be extremely cute in Japan! Let's have a fun and Kawaii time by making a cute and artistic Bento box and take a lot of pictures 😉 Bento box making classes are one of the most trendy activities in town today, and besides colourful character theme, some classes offer traditional Japanese style Bento box making, too. Check out the link below to find your favourite Bento making class!
More info: Best Bento Cooking Classes in Tokyo
8. Home Cooking Class in Tokyo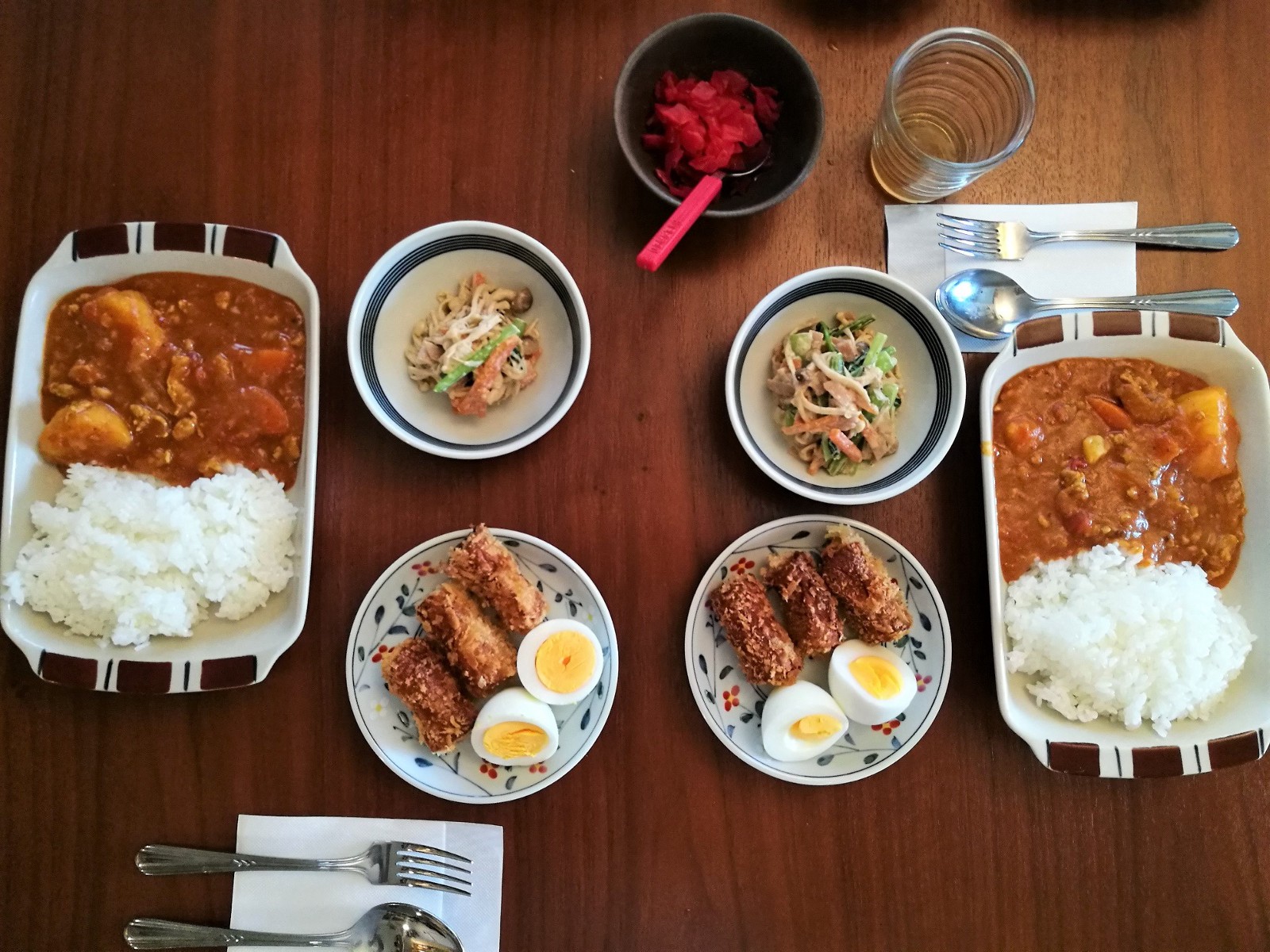 Easy but extremely tasty! Learn the best Japanese home cooking method from the skilled and passionate cooking teacher in the heart of Tokyo! The class is held at Shinjuku, one of the most popular tourist areas in Tokyo. (Review: Delicious Japanese Home Cooking Class in Shinjuku Tokyo!)
More info: Izakaya Style Japanese Cooking
9. Sushi Making Class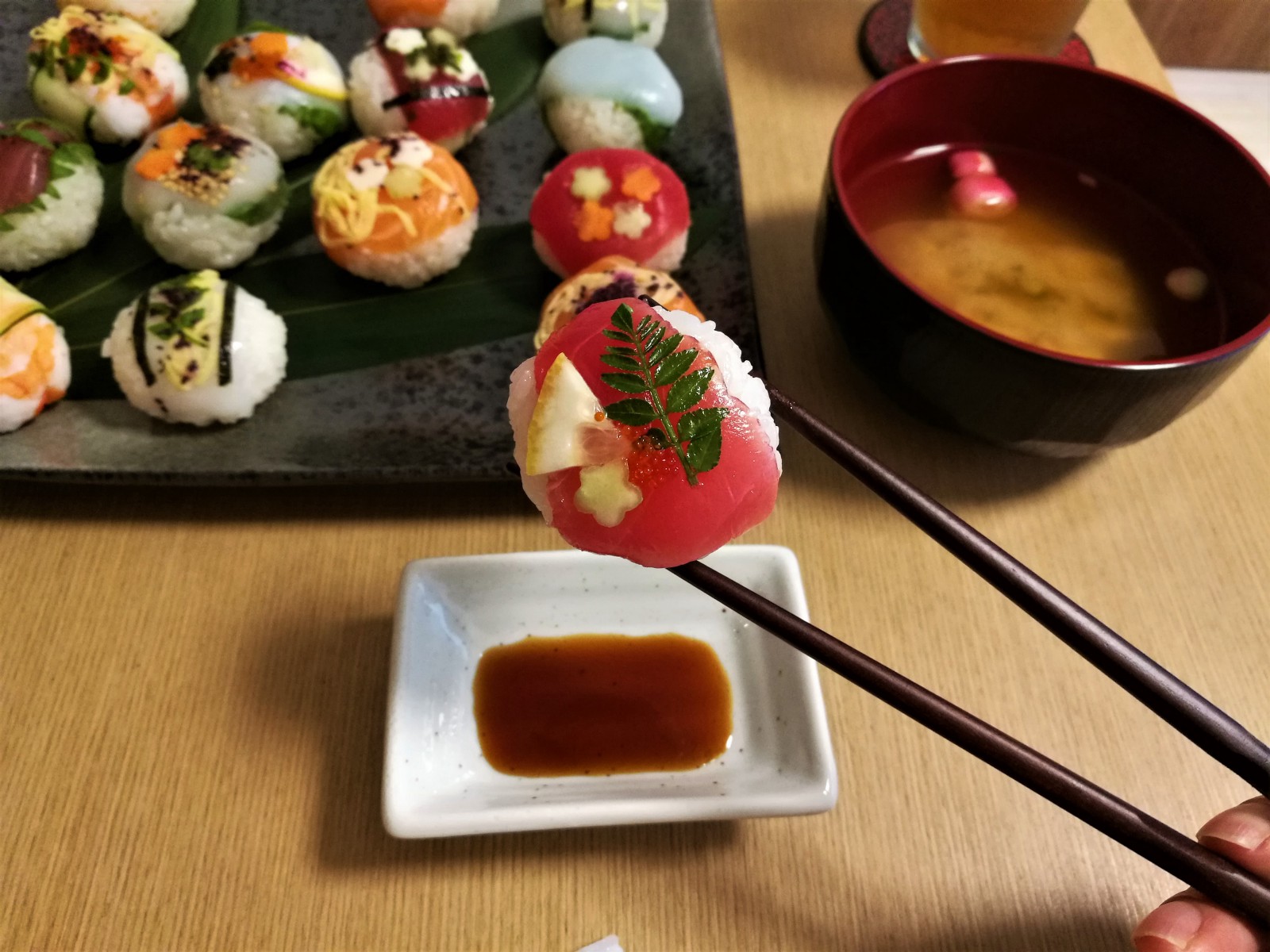 Sushi is arguably the most famous Japanese dish in the world, and you may think it's hard to make on your own but there are a variety types of Sushi which some of them are pretty easy to make even at home! (Review: Temari Sushi Cooking Class in Tokyo!)
More info: Best Sushi Making Classes in Tokyo
-The Best Sushi Experience in the World
At last, let me introduce the superlative dining experience in Tokyo.
Have you seen the documentary film "Jiro Dreams of Sushi"?? Jiro Ono is an 85-year-old master chef of Sushi whose restaurant "Sukiyabashi Jiro" is located in Ginza area, Tokyo. It's one of the hardest restaurants to book in the world.
It's truly the most top-rated and exceptional dining experience you can have in Tokyo today. It's not cheap to dine there, but money can't buy to have this once in your life time experience!!
10. Jiro Dreams of Sushi Sukiyabashi Jiro Dinner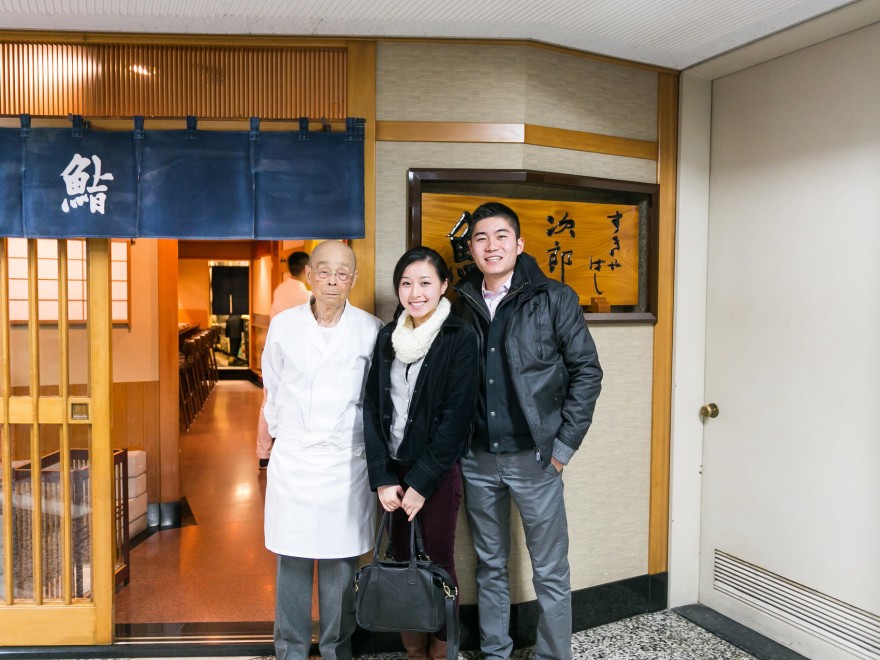 An exclusive food tour to Sukiyabashi Jiro which is available only on limited dates and for a small group of guests. The tour includes the reservation, pick-up and drop off at your hotel by luxurious transportation and the Omakase Sushi course (made by Jiro). (Review: Sukiyabashi Jiro: the World's Best Sushi Restaurant with Michelin 3 Stars)
Did you enjoy the list?? If you are a true foodie, you will surely enjoy these special food tours and activities in Tokyo!
For more hot and trendy food spots in Tokyo, please check out these articles, too!
▽Related Articles▽
▼Editor's Picks▼
---