12 Best Themed Cafes and Restaurants to Visit in Tokyo
Unique and crazy themed cafes and restaurants in Tokyo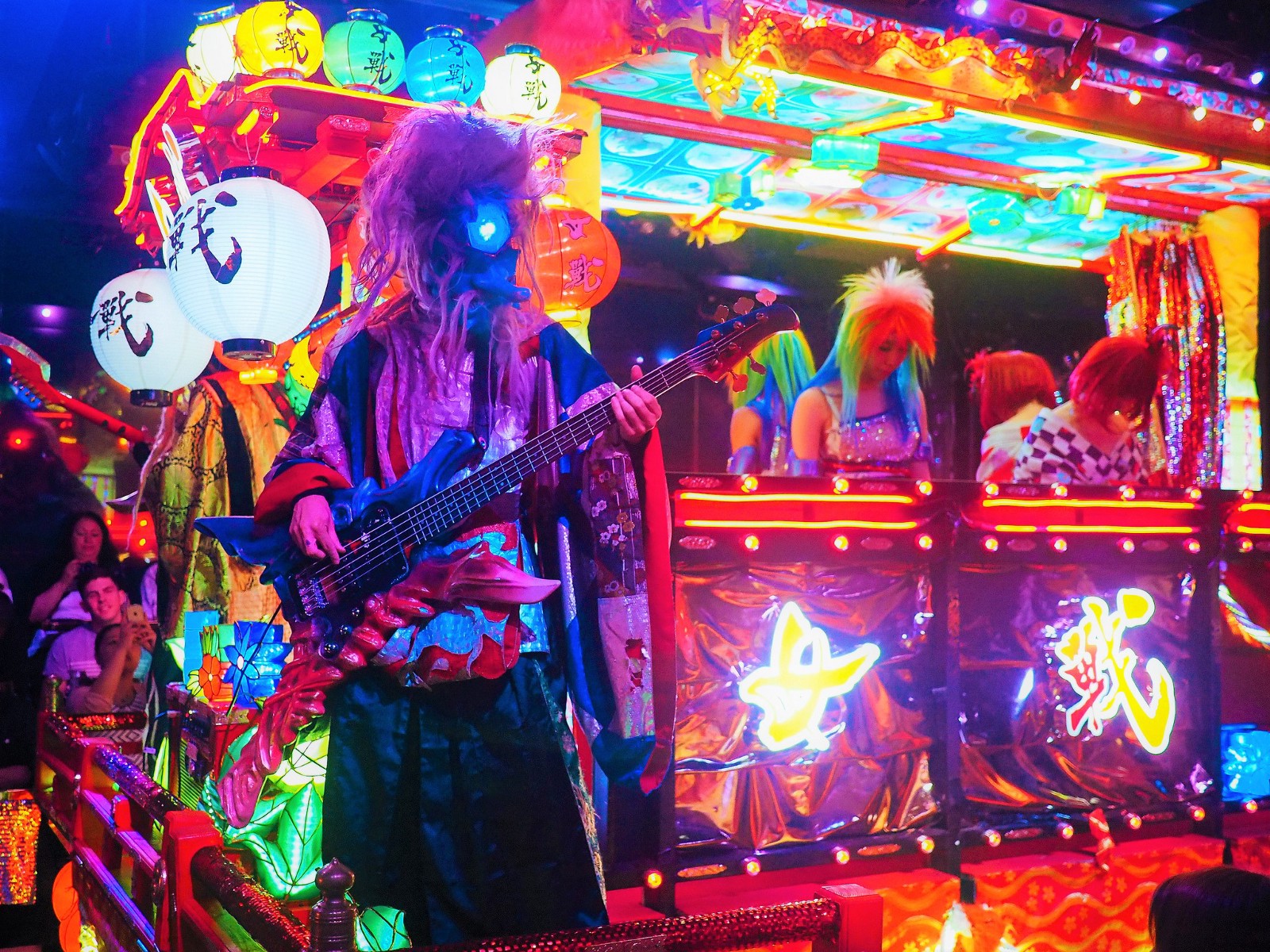 Tokyo has numbers of unique themed cafes and restaurants, and they are popular tourist attractions today. Here are Tokyo's must visit themed cafes and restaurants in Shibuya, Shinjuku and more!
1. Robot Restaurant <<Permanently Closed>>
Along with Kawaii Monster Cafe, Robot Restaurant has now become one of most popular tourist attractions in Tokyo. This one is located at the biggest red light district in Tokyo, Shinjuku Kabukicho.
2. Maidreamin
Have a geeky experience only in Akihabara, Tokyo. Maidreamin is one of biggest franchised maid cafes in Japan. Enjoy unique food, drinks and chatting with waitresses dressed in maid costume!
3. Alice in Fantasy Book Restaurant
Let's get lost in the world of Alice in Wonderland! Enjoy the themed food and drinks in the cafe themed after the popular 1865 novel, "Alice's Adventures in Wonderland". It's highly recommended for girls and families!
4. Eorzea Cafe
The popular role playing game series, Final Fantasy themed Eorzea Cafe is located in Akihabara, Tokyo. Guests can enjoy themed food and drinks, and play a computer game!
5. Ninja Shinjuku
The unique Ninja themed restaurant is the perfect place to enjoy authentic Japanese cuisine and be entertained at the same time. Ninja Shinjuku serves quality and creative Japanese food including Wagyu beef, served by Ninja. Guests can also enjoy the special magic performances while dining.
6. Kawaii Monster Cafe <<Permanently Closed>>
The Kawaii sensation will continue in 2021! Kawaii Monster Cafe is a colourful, trendy and totally instagram worthy cafe located in Harajuku, the center of trends and fashion in Tokyo.
7. Sengoku Cafe
If you are into Japanese history, especially during Sengoku Period, what a better way to dine delicious authentic Japanese cuisine at the Warring States Period themed dining with Samurai armor statues.
8. Vampire Cafe
One of most unique cafes in Tokyo, themed by Vampire. Not only that the dining is decorated and waitresses are dressed in Gothic motif, but a variety of dishes are totally unique and eye popping!
9. KAGUWA
KAGUWA is a popular cabaret show which features traditional Japanese performance with modern twists of dance and music. While watching a spectacular show, variety of Japanese dishes and drinks can be enjoyed, too.
10. Hedgehogs Cafe
Animal cafes have become top tourist attractions in Tokyo in past years, and now more rare animals can be found in Tokyo. If you have no idea where to find the cute little creature, Hedgehogs, grab your opportunity while you are in Tokyo.
Review▶ Cuteness Overload!! Hedgehog Cafe HARRY in Roppongi Tokyo
11. Penguin Bar
Penguin Bar is one and only unique place where you meet adorable penguins. Guests can enjoy their wide selection of alcohol/non-alcohol beverages and various food, snacks and desserts while watching the cute penguins living at the spacious space at the bar.
12. Snake Cafe
If cute animals like Hedgehogs and Penguins are not for you, how about sipping a coffee next to snakes?? How awkward! You can even put them around your neck and take pictures for your brave memory in Tokyo 🙂
▽Check out Unique Themed Restaurants and Bars in Shinjuku, too!▽
So what did you think about the list?? If you have already decided to visit one of them, click the link and make a reservation in advance since these cafes are extremely popular nowadays! For more unique and crazy things to do in Tokyo, please check out these articles listed below!
▽ Related Articles▽
▼ Editor's Picks ▼
---