20 Best Restaurants in Tokyo
Tokyo Restaurant Guide: From Budget to Michelin Star: Best Places to Dine in Tokyo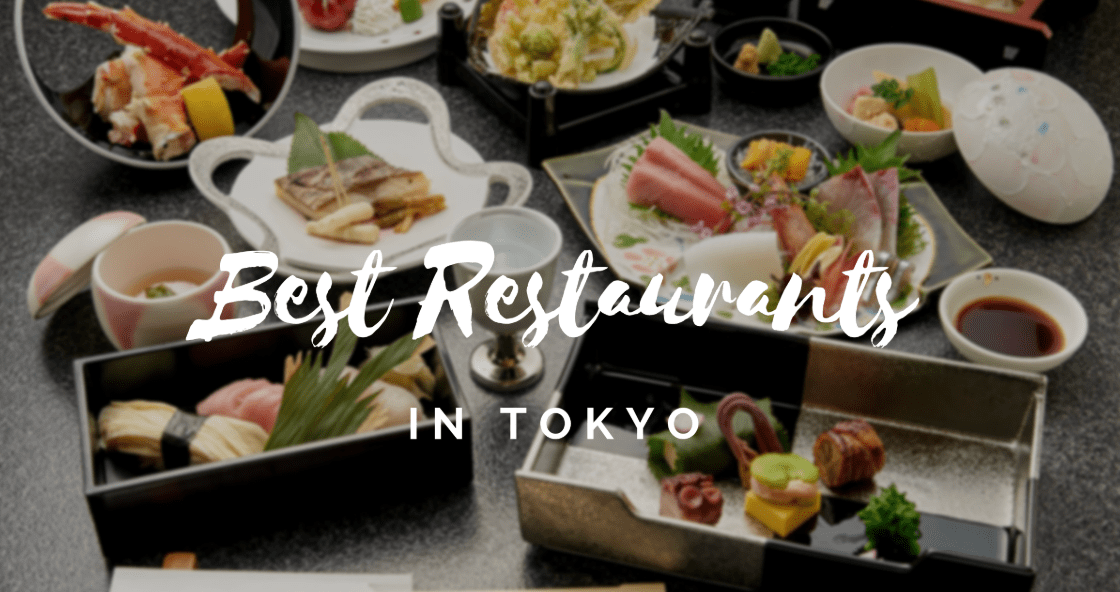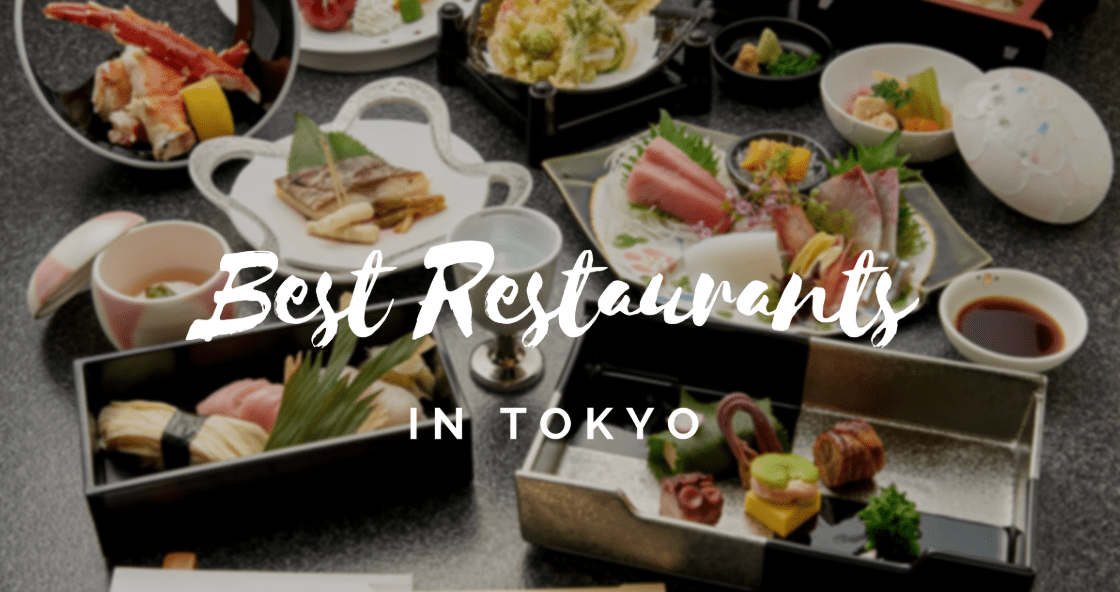 Looking for the best dining experience in Tokyo?? If you are wondering what to eat in Tokyo, this article might be a big help for you! In past years, we have introduced over 100 popular restaurants in Tokyo by area on our web magazine including budget-friendly Ramen shops to Michelin star Sushi restaurants.
In this article, we have curated the top 20 restaurants in all genres which were viewed most by readers of our web magazine. From mouthwatering Wagyu beef to affordable Sushi, check out the 20 best restaurants in Tokyo!
1. Kobe Beef Teppnyaki Hakushu (Shibuya)
An extremely popular family-owned Teppanyaki restaurant in Shibuya area. Hakushu has been chosen one of best restaurants in Japan by Tripadvisor several times and it's one of best places to taste Kobe Beef in Tokyo.
→ Book your seat at HAKUSHU here!
2. Sukiyabashi Jiro (Ginza)
Sukiyabashi Jiro is a high-end Sushi restaurant run by the legendary Sushi master, Jiro Ono. It's one of the most expensive and hard-to-book restaurants in Tokyo, but the dining experience at Jiro would be very much worth the money and effort. An exclusive tour for dining at Sukiyabashi Jiro is now available!
You can make a reservation at Sukiyabashi Jiro Roppongi Hills Branch here!
→ Click HERE to book your seat at Sukiyabashi Jiro Roppongi 2 Michelin Star NOW!
3. Ginza Kyubey (Ginza)
Along with Sukiyabashi Jiro, Ginza Kyubey is known as Tokyo's finest Sushi restaurant fascinating gourmands around the world. Kyubey offers the best quality Sushi with the selected fresh seafood ingredients and chefs' finest techniques since it's established in 1935.
→ Click HERE to book your seat at Sushi Kyubey NOW!
4. Tempura Kondo (Ginza)
Want to meet the master of Tempura?? Then Tempura Kondo is the right place! The Michelin Star Tempura restaurant is run by chef Fumio Kondo who has over 50 years of professional experience, and has been admired by numbers of VIPs and celebrities across the world!
→ Reserve Tempura Kondo Michelin 2-star Restaurant in Tokyo
5. Rokkasen (Shinjuku)
Rokkasen is a popular Yakiniku (Japanese style BBQ) restaurant, serving great quality Japanese Wagyu beef including Matsuzaka Beef. It has been awarded TripAdvisor's "Certificate of Excellence Award" for 4 years in a row.
6. Gyuan (Ginza)
Gyuan is an authentic Japanese style steak house, offering great quality Wagyu beef such as Kobe Beef. Although it's located in Ginza, which is Tokyo's most expensive area, the price at Gyuan is quite affordable.
7. Charcoal Cuisine Kobe Beef Ikuta (Shinjuku)
Another popular Yakiniku restaurant in Shinjuku area, Ikuta serves only the highest ranked Kobe Beef which is purchased directly from a farm, including a champion Kobe Beef and some of most rare parts of the meat.
8. Yakiniku Han no Daidokoro (Shibuya)
The Korean style BBQ restaurant, Han no Daidokoro offers finest Japanese Wagyu Beef such as Kobe Beef, Yamagata Beef and Omi Beef at affordable price. As well as BBQ, there are a variety of creative dishes on the menu.
9. TAPAS MOLECULAR BAR (Central Tokyo)
The Michelin-starred TAPAS MOLECULAR BAR is a molecular gastronomy restaurant serving innovative multi course meals with a fusion of Japanese and Western cuisine. It's located in one of the finest, most luxury five-star hotels, Mandarin Oriental, Tokyo in the heart of the metropolis.
10. Sushi no Midori (Shibuya)
A popular franchised Sushi restaurant, Sushi no Midori offers great quality Sushi at affordable price. There are several branches in Tokyo, and all are extremely popular that usually there are long queues at lunch time.
11. Nabezo (Shinjuku)
Nabezo is a franchised Nabe (hot pot dish) restaurant which has several branches in Tokyo. Delicious and inexpensive all-you-can-eat style Nabe and Shabu Shabu dishes are offered.
12. Kobe Beef Kaiseki 511 (Roppongi)
Japanese style steakhouse located in Roppongi area, serving the finest quality Kobe beef in Kaiseki style (Kaiseki: traditional multi-course Japanese dinner). Great place to enjoy fine beef and authentic Japanese cuisine at the same time.
13. ICHIRAN (Shinjuku)
ICHIRAN is possibly the most famous Ramen restaurant in the whole world and there are over 80 shops in Japan and abroad. The ICHIRAN's Shinjuku store is one of the busiest branches which is situated only 3 mins away from the station and it's open for 24 hours.
14. Gonpachi (Nishi Azabu)
Gonpachi is an authentic Japanese cuisine restaurant located around Nishi Azabu and Roppongi area. Gonpachi is often called "the Kill Bill restaurant" as it was modeled for the movie set of the famous fighting scene from Kill Bill movie.
→ Click HERE to book your seat at Gonpachi NOW!
15. INUA (Central Tokyo) <<Permanently Closed>>
INUA is a newly opened fine-dining restaurant offering award-winning Nordic-inspired cuisine with a distinctive Japanese twist brought by chef Thomas Frebel who used to work in Noma in Copenhagen, one of the world's greatest restaurants in the history.
16. Tonkatsu Marugo (Akihabara)
Tonkatsu Marugo is a popular Tonkatsu restaurant located in Akihabara. This long-established restaurant is small and cozy, yet attracts visitors across the country and there is always a long queue in front of the shop during lunch and dinner.
17. Okonomiyaki Sometaro (Asakusa)
Sometaro is a long-established Okonomiyaki restaurant serving authentic Okonomiyaki and various Teppanyaki dishes with traditional and old-fashioned dining space.
18. Pokemon Cafe (Central Tokyo)
Pokemon Cafe is a permanent character restaurant offering a variety of Pokemon-theme food, desserts and drinks which melt Pokemon fans' hearts. The cafe also offers a limited-edition merchandise collection at the store.
19. Menya Musashi (Shinjuku)
Menya Musashi is a popular franchised Ramen restaurant in Tokyo, and it's flagship store is located in Shinjuku. Menya Musashi offers rich and aromatic soup blended with fish and meat stocks which goes perfectly with thick noodles.
20. Sushi Zanmai (Shinjuku)
A very popular franchised Sushi restaurant in Japan, Sushi Zanmai offers fresh and delicious seafood at affordable price. There are numbers of branches across the country including in Tokyo. The Shinjuku branch is located only 3 mins away from JR Shinjuku Station and it's open for 24 hours.
Based on our list, it seems like Wagyu beef and Sushi are two most popular dishes in Tokyo! Tokyo has countless great restaurants, and it's one of best cities to eat out in the world 😉 For more Tokyo's latest food information, please check out listed articles below 🙂
▽ Related Articles ▽
▼ Editor's Picks ▼
---