Charcoal Cuisine Kobe Beef Ikuta: Wagyu BBQ in Shinjuku, Tokyo
Charcoal Cuisine Kobe Beef Ikuta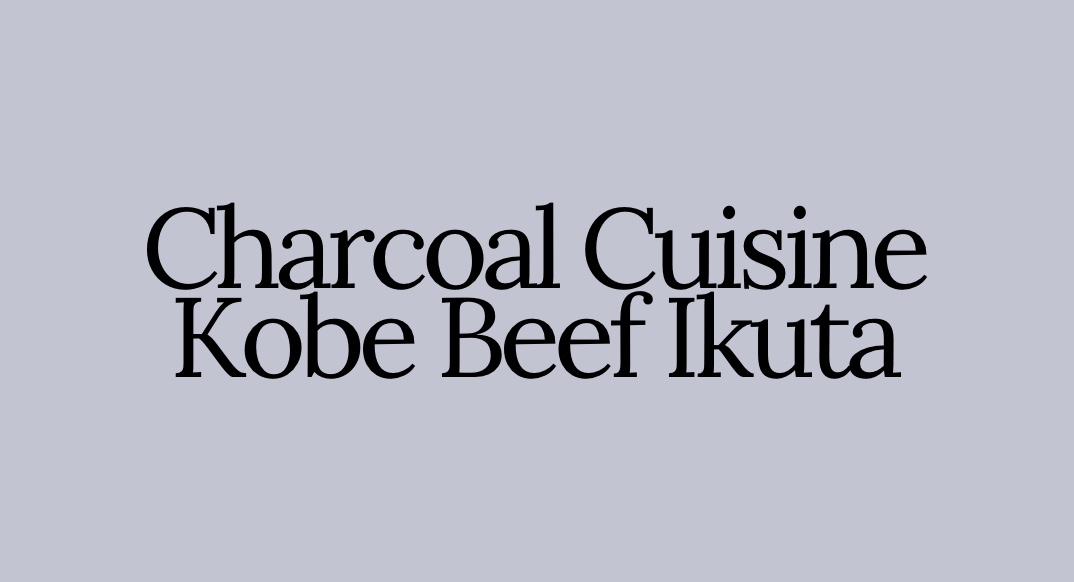 If you wish to taste the best of the best Kobe beefs,
Charcoal Cuisine Kobe Beef Ikuta (炭火焼 神戸牛 いく田)
is the right place to dine. Serving only the highest ranked Kobe Beef which is purchased directly from a farm, including a champion Kobe beef as well as some of the rarest parts of the meat. And the best way to taste them is simply cooked by charcoal grill, Yakiniku (Japanese style BBQ).
If you wish to enjoy Yakiniku with the quality Wagyu beef at affordable rate, it's recommended to visit the restaurant during lunch time. Kobe Beef Ikuta is located near Yoyogi Park, which is easy to access from both Shinjuku and Shibuya areas.
MAP:
Access: 2 mins from JR Yoyogi station
Hours: Lunch 11:30~14:00 (only weekdays)/Dinner 17:30~23:00
Budget: Lunch 1,000 yen~/Dinner 10,000 yen
Genre: Kobe Beef, Yakiniku, Steak
↓↓Restaurants in Shinjuku Area ↓↓
↓↓↓For more articles about Japan, check these links!! ↓↓↓
---