20 Best Safe Things to Do in Tokyo with Kids
Tokyo with Kids: Tours and Attractions for Family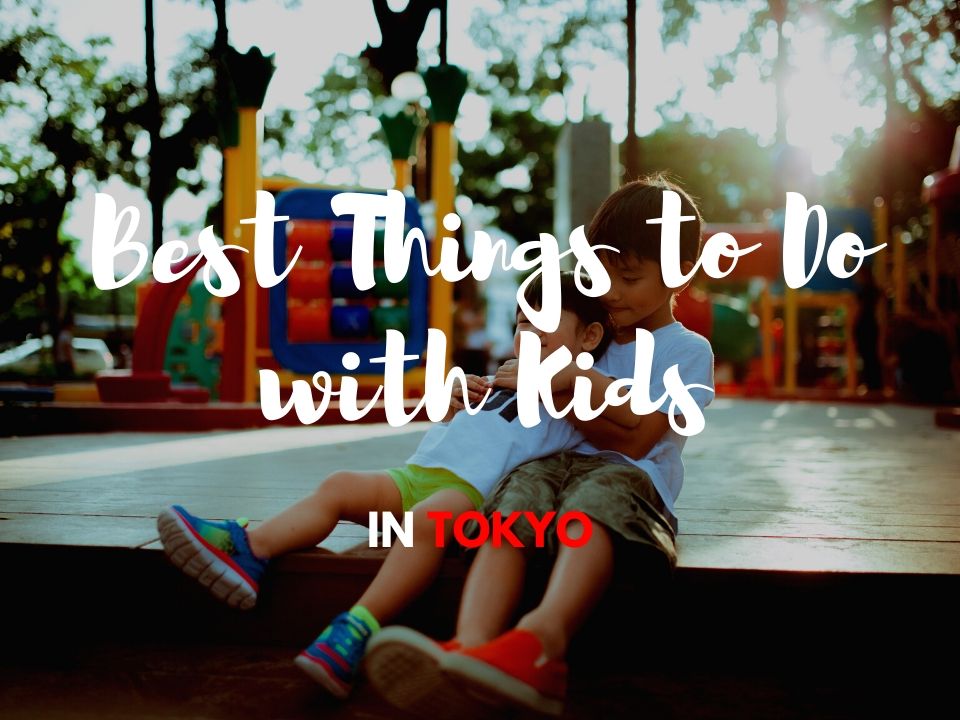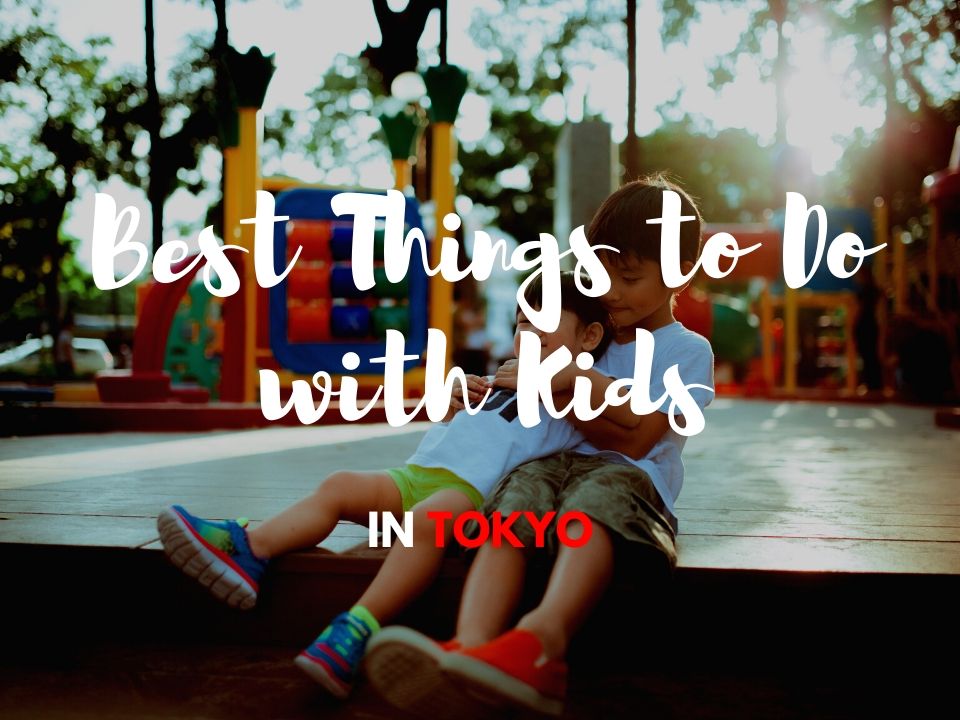 Some people may associate Tokyo with high technology and exciting nightlife and think that Tokyo is not the best destination to go with kids. However, there are actually a large number of things to do and places to visit in Tokyo with kids.
Japan is famous as one of the safest countries to travel in the world, and Tokyo is also has well-maintained public peace. I often see family tourists strolling around Tokyo with little children and even babies in a baby buggy.
Tokyo offers a variety of food options from Japanese food to western food, entertaining spots including aquariums, zoos, and amusement parks. In addition, kids will be satisfied with unique Japanese culture such as Ninja, Samurai, Anime, Manga, video games and so on.
Today, I'd like to introduce best things to do in Tokyo with kids. Of course, these family-friendly attractions are popular to not only kids but also adults. For first time visitors, it is also recommended to join a tour with a local guide who can speak English or other foreign languages. Here are also popular tour offers with the best deals.
*Please note that this article contains affiliate links.
1. Enjoying Games and Japanese pop culture in Akihabara
Akihabara is the best city in Tokyo for kids and adults who are interested in games, anime, manga and other Japanese pop culture. There are numerous shops selling items related to anime and manga in Akihabara. Amusement arcades which are known as Game Center in Japan, are what you should visit with kids in the town. If you visit Akihabara with kids for the first time, it is recommended to join a tour with guides.
▶︎Book the popular game and pop culture tour in Akihabara!
2. Tasting freshest food in Tsukiji Fish Market
You and your kids will be satisfied with Japanese fresh seafood and other local dishes in Tsukiji Fish Market. There are still a large number of sushi restaurants and ingredient shops in Tsukiji while its inner market relocated to Toyosu. In addition to the food attractions, a hidden temple and shrine are located near Tsukiji Fish Market.
▶︎To visit the authentic seafood restaurant and shop, this is the recommended food tour at Tsukiji Fish Market!
3. Playing at Tokyo Disneyland and DisneySea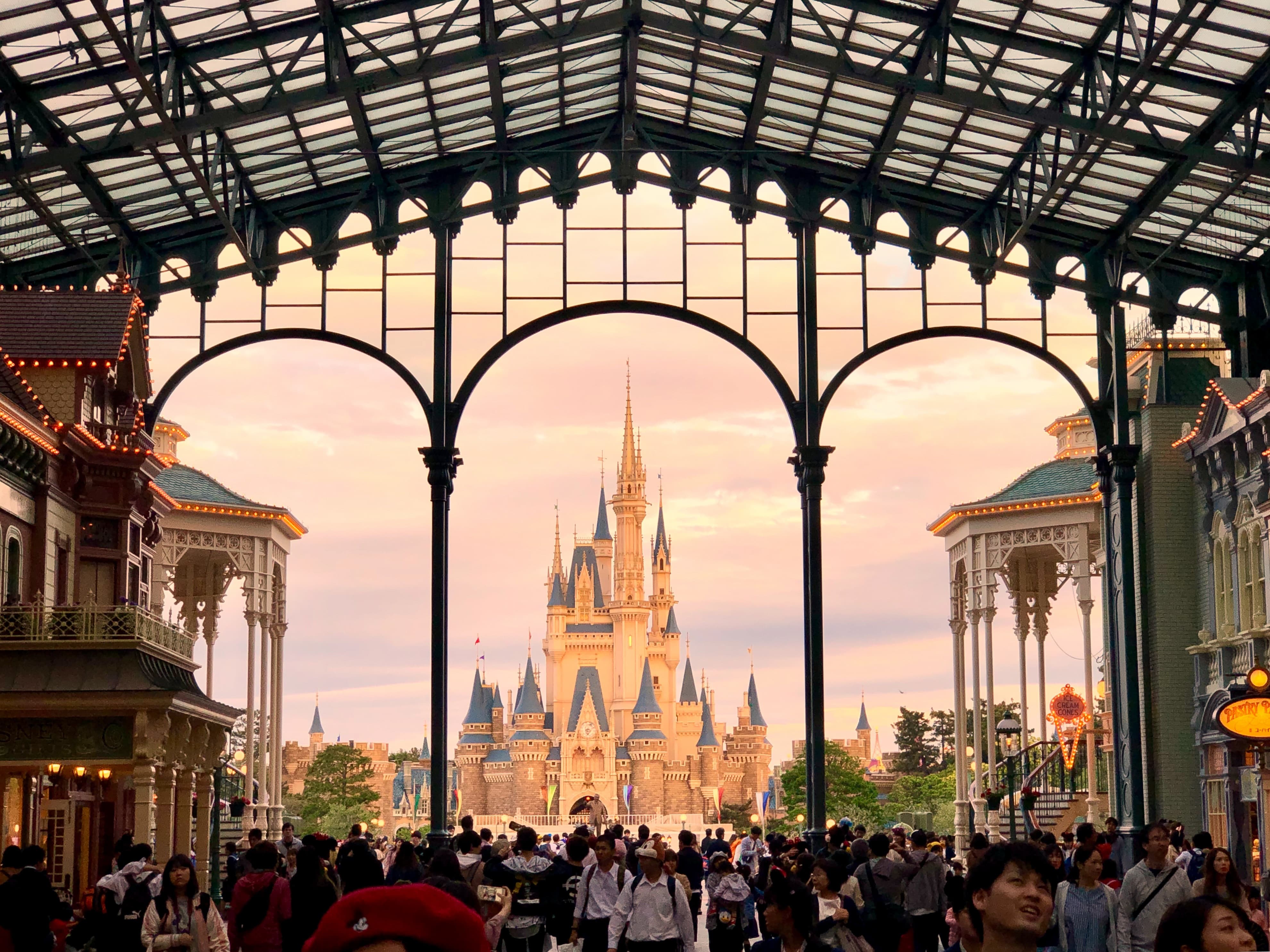 Tokyo has two Disney Resort's theme parks: Tokyo Disneyland and Tokyo DisneySea. Tokyo Disneyland, one of the ideal tourist sites for kids in Tokyo, is more kid-friendly than Tokyo DisneySea and offers Disney and Pixar's characters' ride attractions, delicious dishes and alluring souvenirs.
On the other hand, Tokyo DisneySea is also the place where little kids can enjoy more thrilling and exciting rides and adults can also enjoy drinking chilled beer while it is not allowed to drink at Tokyo Disneyland. Tokyo Disney Resort is not exactly located in Tokyo but Chiba Prefecture. But, it is accessible from the center of Tokyo and Narita and Haneda Airports.
▶︎Book your ticket of Tokyo Disneyland online!!
▶︎Book your ticket of Tokyo DisneySea online!!
4. Safely dining at Shinjuku in the evening
Shinjuku is one of the most popular towns in Tokyo especially for nightlife. The nightlife town is famous for the drinking spots and various food options, however, it is possible to travel there with kids in safety. You can enjoy eating from classic Japanese food such as sushi and Wagyu Beef to desserts that kids will be happy with in Shinjuku. Be guided to kid-friendly dining spots with a food tour in Shinjuku!
▶︎Book the recommended night foodie tour in Shinjuku for both kids and adults!
5. Visiting the famous Ghibli Museum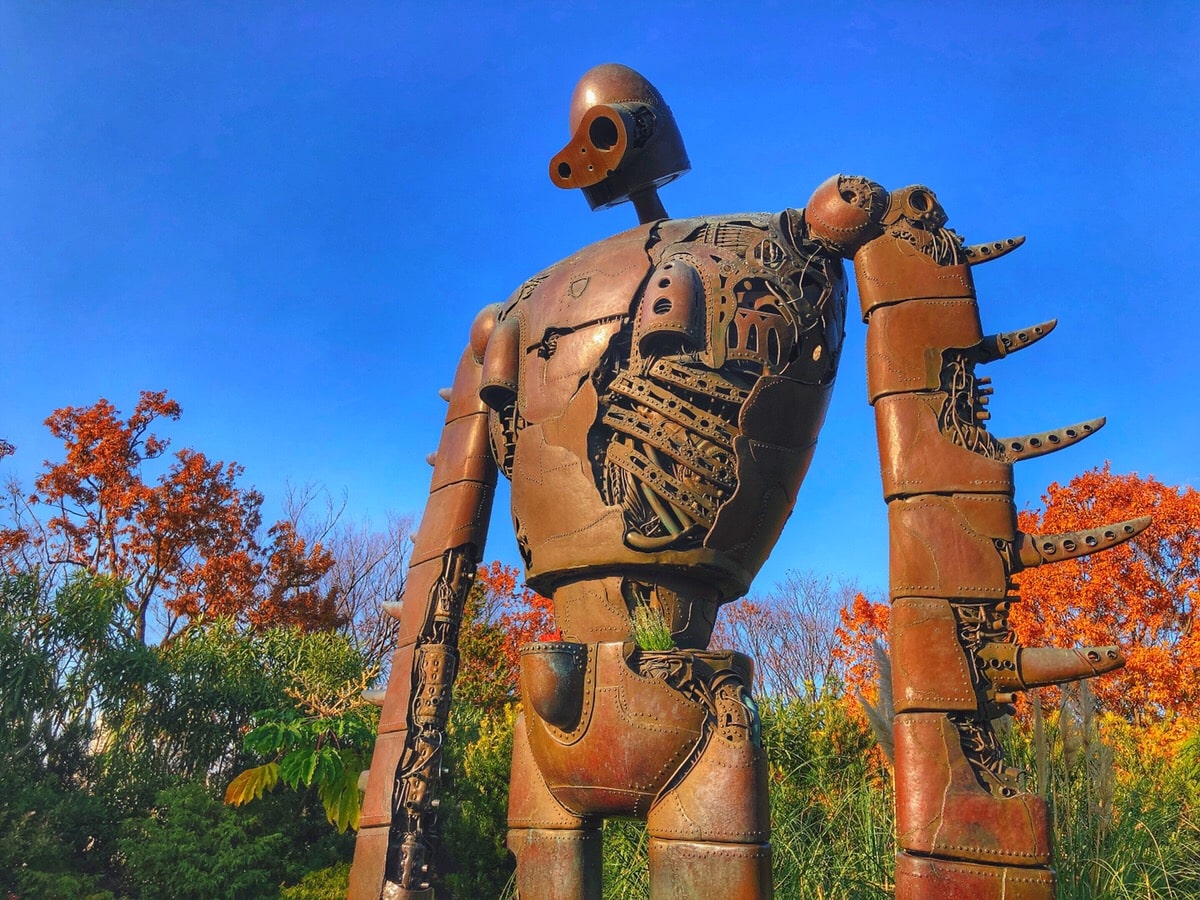 There is no other option except visiting Ghibli Museum in Tokyo for big fans of Studio Ghibli's movies and Hayao Miyazaki. You can jump into the world of various Ghibli movies from classic and new ones. Please be noted that it is required to submit booked admission ticket for the museum and a little difficult to get ones in a normal way. However, you can get the last-minute tickets on this website below. Check the availability of your date!
▶︎Book you last-minute ticket of Ghibli Museum now!
6. Pokemon Center & Pokemon Cafe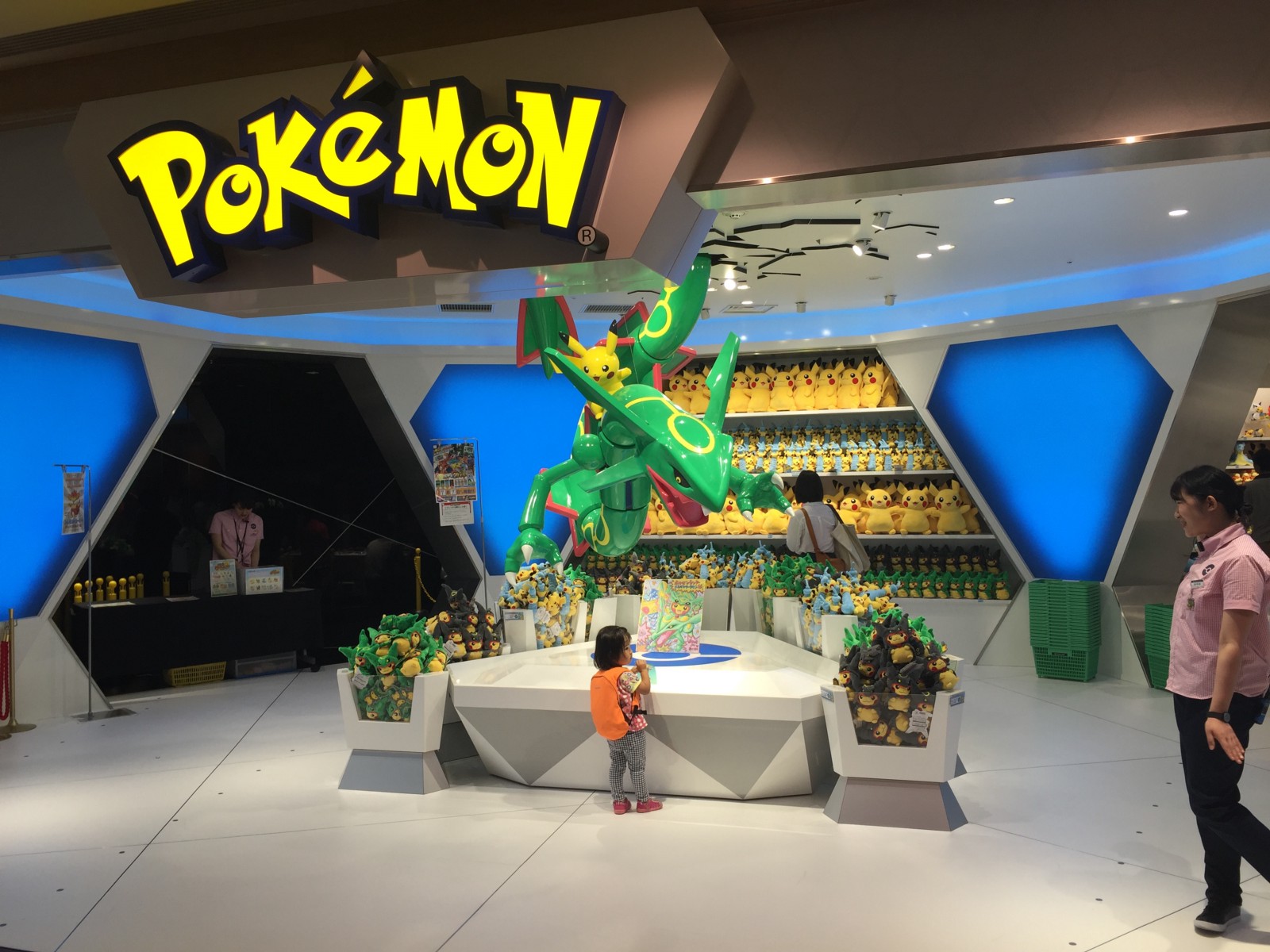 Tokyo, home to the pop culture, has several spots related to the popular video game and anime: Pokemon. Kids and even you will get involved in shopping video game softwares and character items including limited goods sold only in Japan at Pokemon Center and Pokemon Store. At Pokemon Cafe, cute food and drinks with the theme of Pokemon characters are served. Your children will definitely have a lot of fun with Pokemon.
▶︎Check more details about Pokemon spots in Tokyo!
7. Experiencing Kawaii Monster Cafe and Purikura in Harajuku
Kids especially girls will be excited at Japanese pop cultures and cutest food in Harajuku. Colorful dishes will visually entertain you at Kawaii Monster Cafe, and exotic fashion items of Kawaii are offered at clothing stores in the town that you can rarely see except Harajuku. If you want to travel Harajuku with kids at ease, it is highly recommended to join the popular kid-friendly tour!
▶︎Book the Harajuku Kawaii Fashion & Pop-culture Tour now!
8. Meeting Hello Kitty at Sanrio Puroland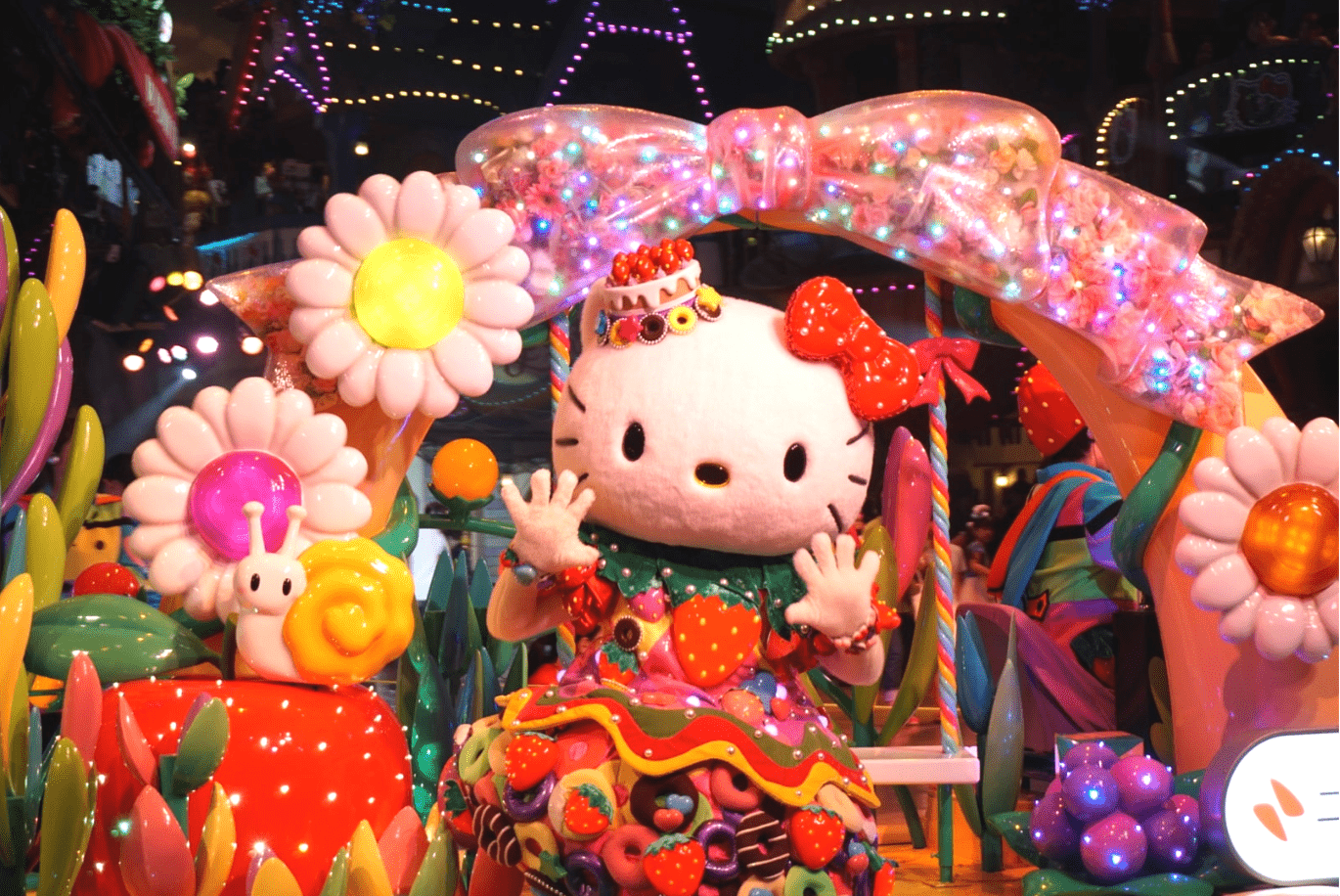 Sanrio Puroland is a popular amusement park in Tokyo perfect for kids. You can enjoy various attractions and shows with Sanrio Characters such as Hello Kitty, Pompompurin, Cinnamoroll and My Melody, etc. Don't forget to eat creative dishes and buy exclusive souvenirs related to Sanrio Characters at restaurants and shops.
▶︎50% OFF!! Book Sanrio Puroland E-Tickets with discount!!
9. Making and eating Tokyo local food Okonomiyaki and Monjayaki
Asakusa, which is famous for Sensoji Temple and the large red gate Kaminarimon, is the historical town that you should visit once at least. Nakamise Shopping Street has no shortage of shopping and eating options. But, kids may not get interested in the historical temple and traditional culture. In that case, they can travel Asakusa on a Rickshaw ride and cook Japanese soul food Okonomiyaki by themselves, which will not bore your kids. With the tour below, the guide will let you ride a Rickshaw and introduce nice restaurants where you can enjoy cooking Japanese Okonomiyaki or Monjayaki.
▶︎Book Asakusa Cultural & Street-food Walking Tour!
10. Experiencing the tech art at MORI Building DIGITAL ART MUSEUM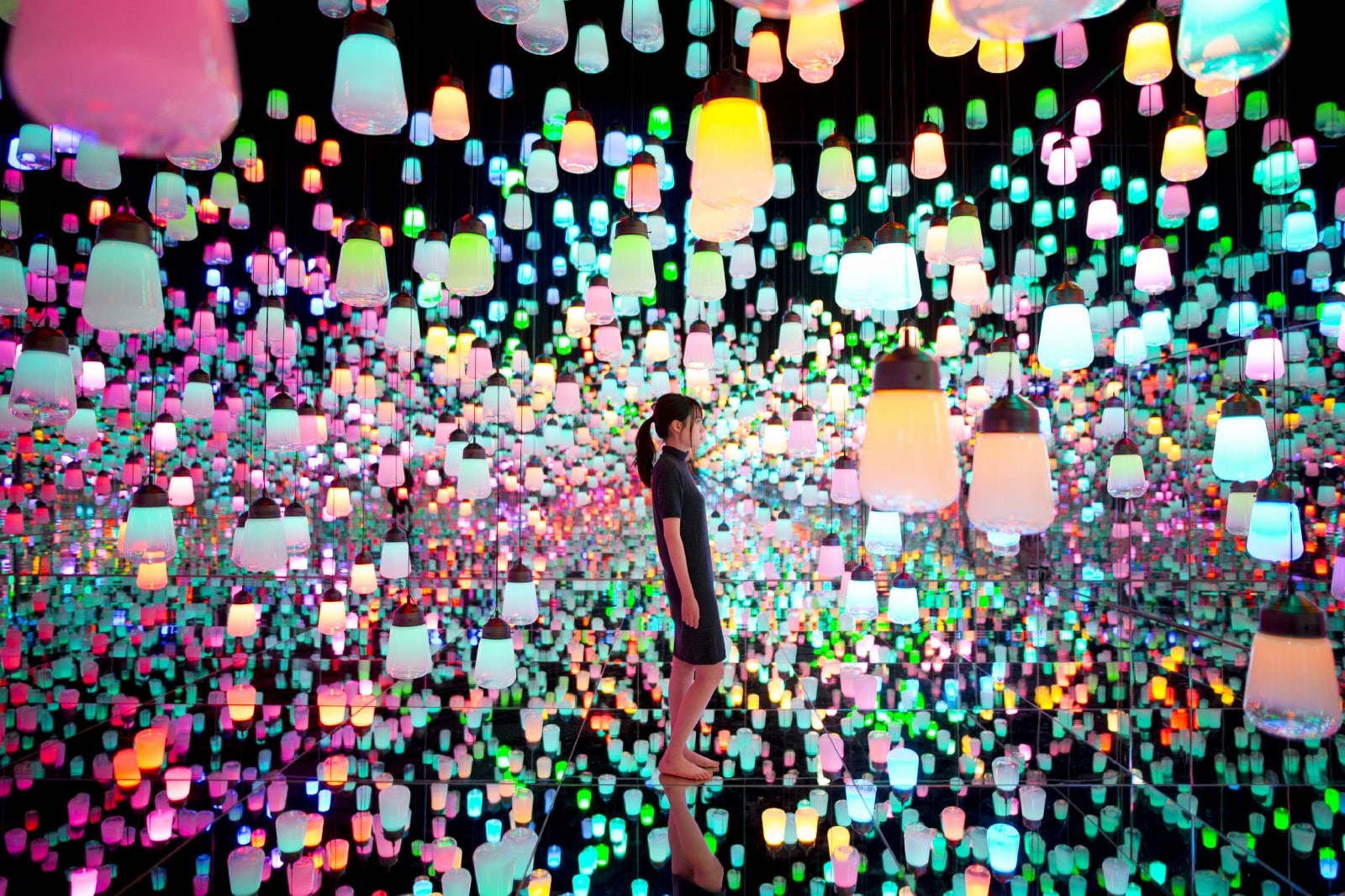 If you want to experience high technology in Tokyo with kids, the digital art museum MORI Building DIGITAL ART MUSEUM: EPSON teamLab Borderless is what you should choose. Touch the digital art at the cutting-edge art museum and it offers the chance for children to try workshops.
▶︎Book your E-Tickets for MORI Building DIGITAL ART MUSEUM — teamLab Borderless Now!!
11. Simulating the creative mind of your kids at LEGOLAND Discovery Center Tokyo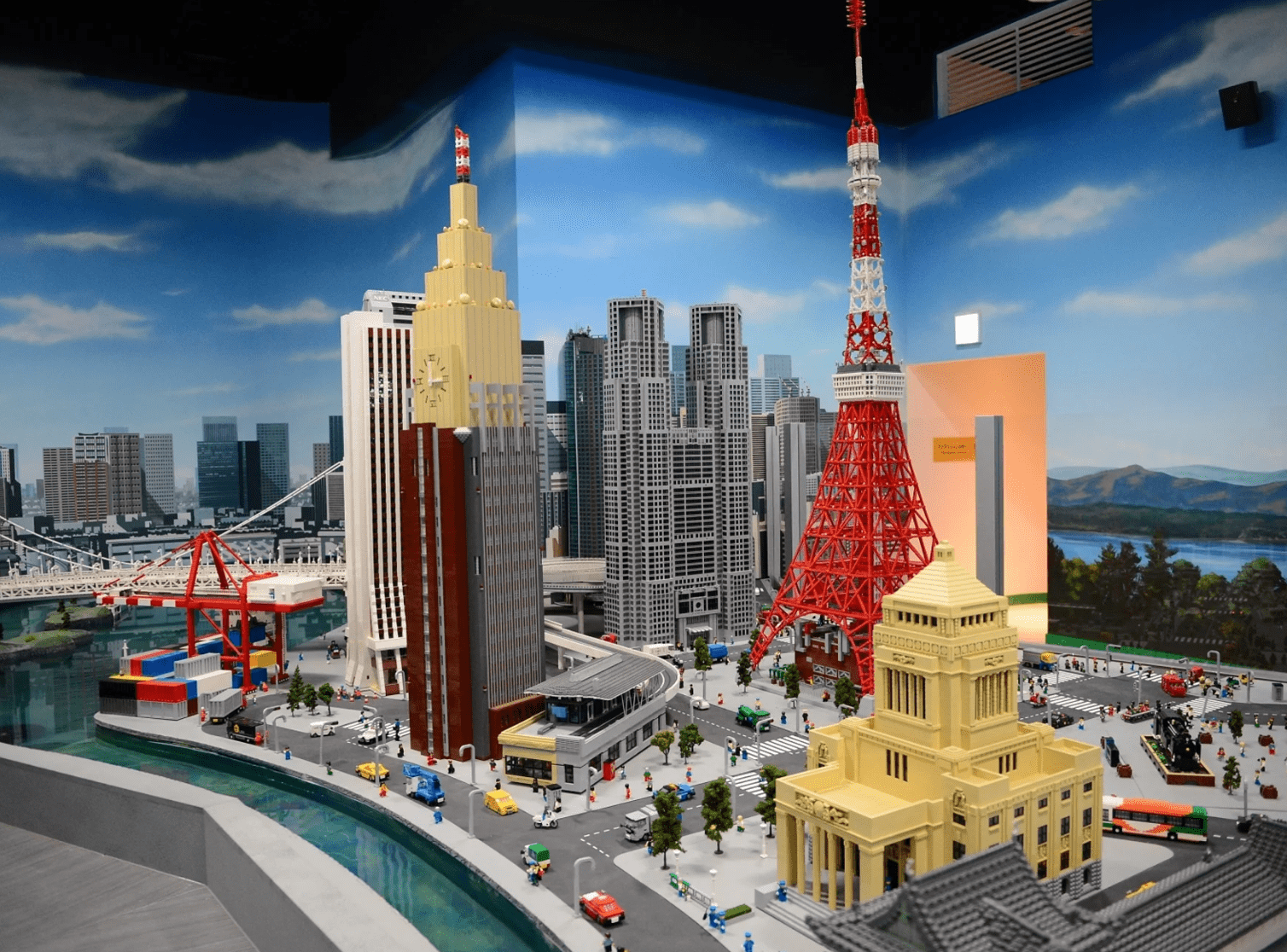 The worldwide famous Legoland has the entertainment facility named LEGOLAND Discovery Center Tokyo in Odaiba, Tokyo. There are Lego build and play zones, ride attractions, 4D films and a shop providing over 400 Lego products incluidng the very latest items.
▶︎Book the LEGOLAND Discovery Center Tokyo Instant E-tickets!
12. Mastering Sushi making skill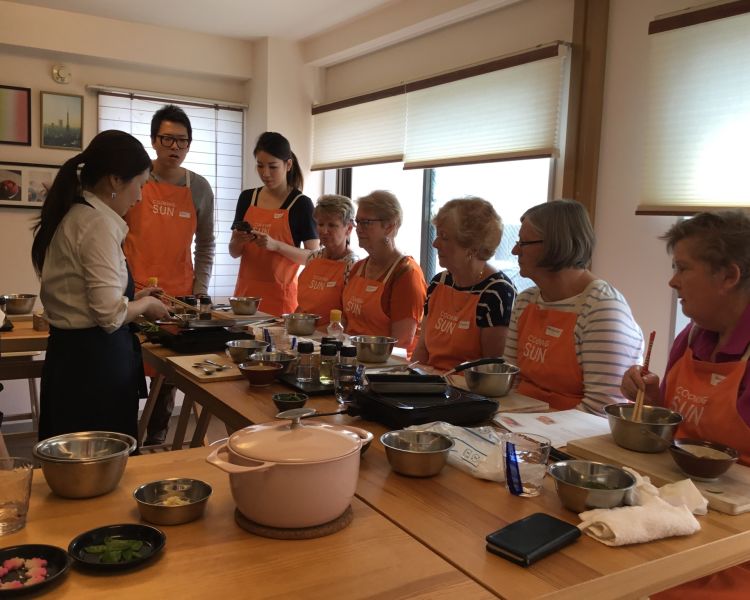 A cooking class is one of the perfect activities for family in Tokyo and a rare chance to leach how to cook Japanese food with an experienced instructor. Sushi is the most famous and popular Japanese food, and kids can enjoy making pieces of Sushi and tasting them.
▶︎Check the popular Sushi making class in Tokyo!
13. Watching the powerful performance show at Robot Restaurant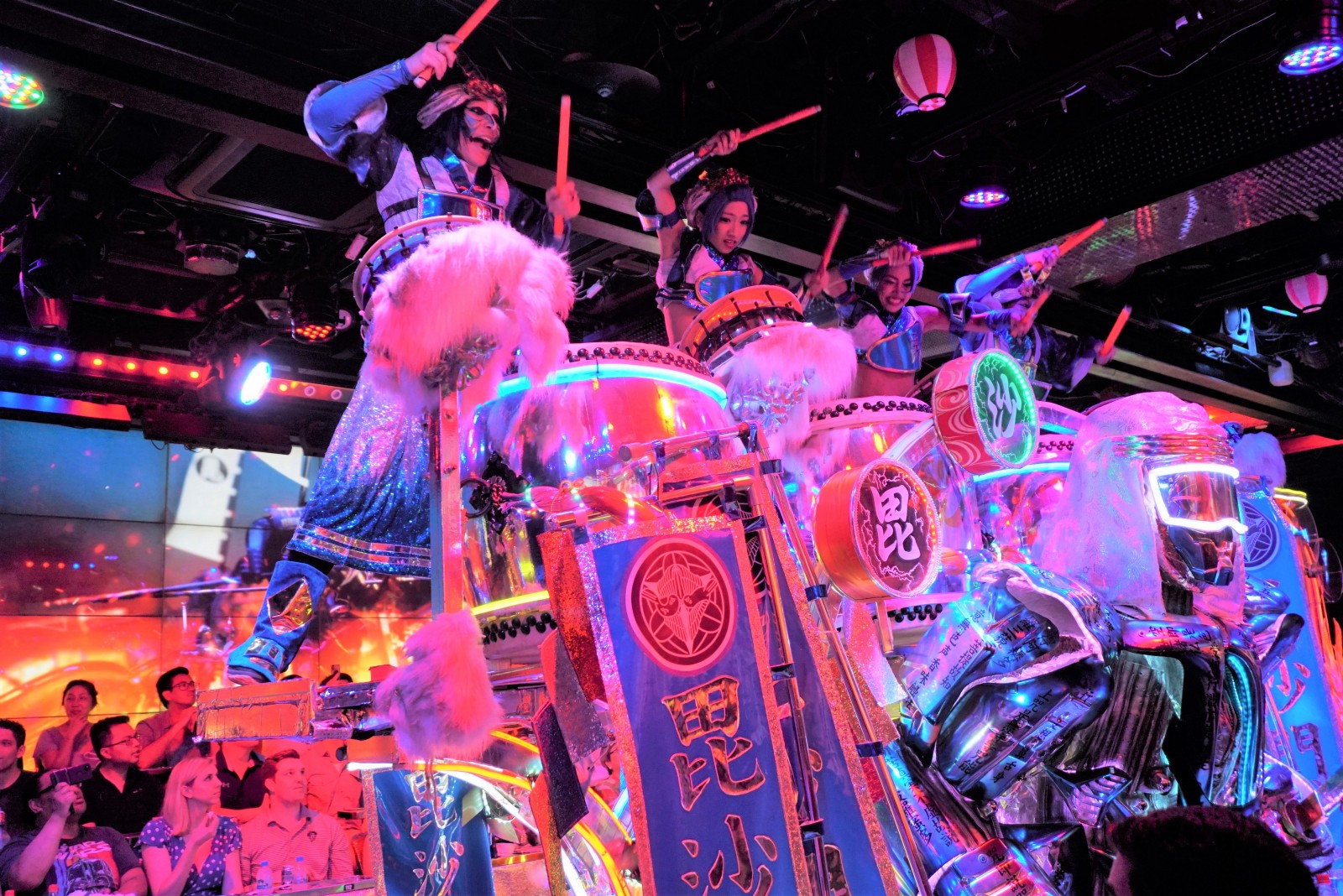 Robot Restaurant, located at the red-light district Kabukicho in Shinjuku, is one of the most popular things to do among foreign visitors, and children can enjoy the performance shows with dazzling neon light, laser beams, unique robots and Kawaii dancers. How about visiting Robot Restaurant to see the exciting performance in the daytime for kids.
Despite shutting down in 2021, Robot Restaurant bounced back and resumed operations at its Shinjuku location in May 2023.
▶︎Book your ticket of Robot Restaurant with 11% discount rate!!
14. Playing with animals in the center of Tokyo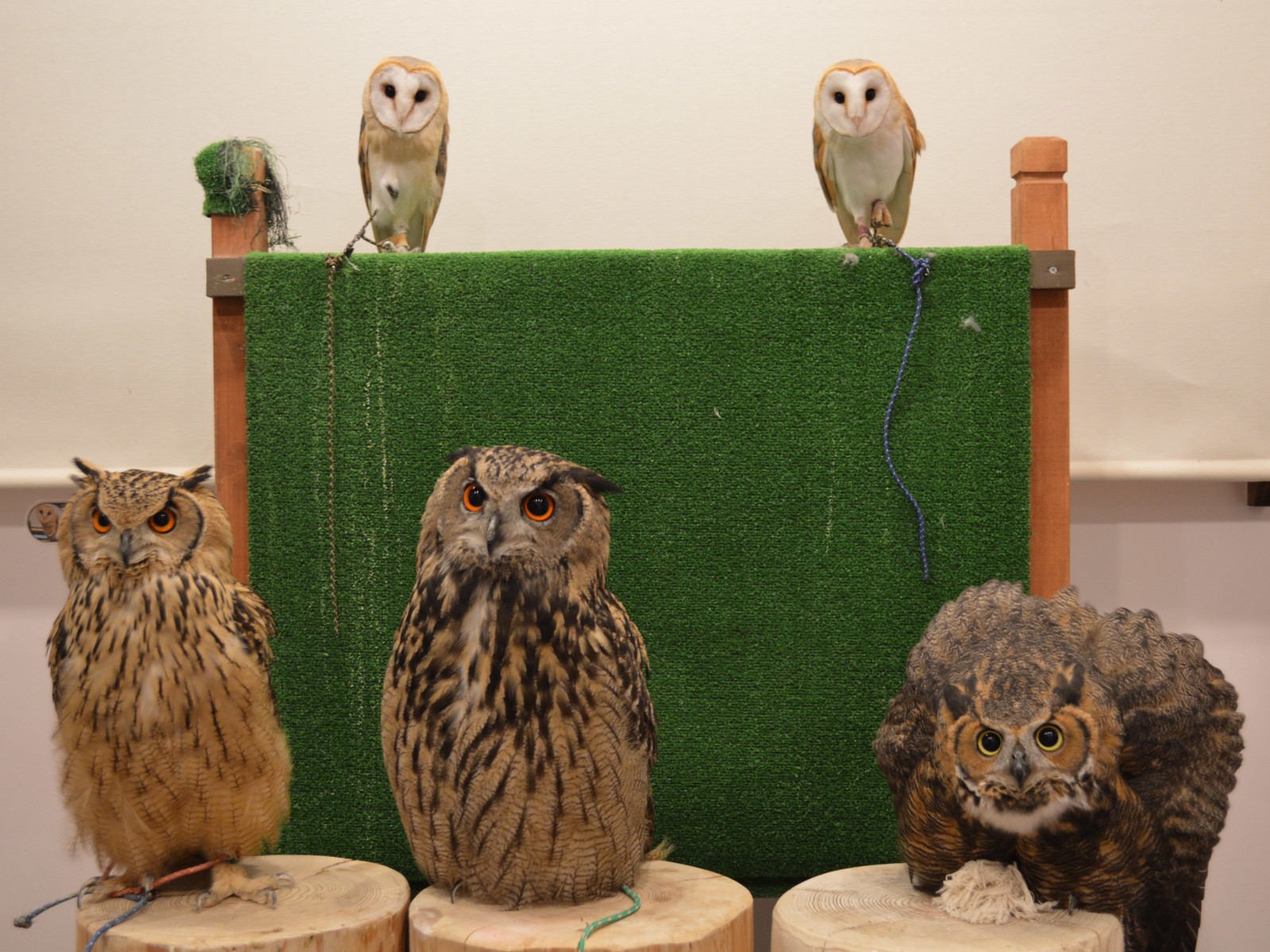 Animal cafes are trendy tourist spots in Tokyo, and there are various types of cafes from owls and hedgehog to penguin. Surprisingly, the cafes allow you to touch and play with the animals. Owl cafes and hedgehog cafes are especially popular, so make sure to book the tickets in advance online.
▶︎Book the Owl Cafe in Harajuku Now!!
▶︎Book the Hedgehog Cafe in Roppongi Now!!
15. Working with role-play activities at KidZania
KidZania, which is visited by both domestic and international kids, is a unique theme park in Tokyo featuring kids. In a little town, children can experience about 100 jobs and activities as adults including dentist, firefighter, bank officer, chef and so on using real items and equipment.
▶︎Check more info about KidZania!
16. Getting into cool Ninja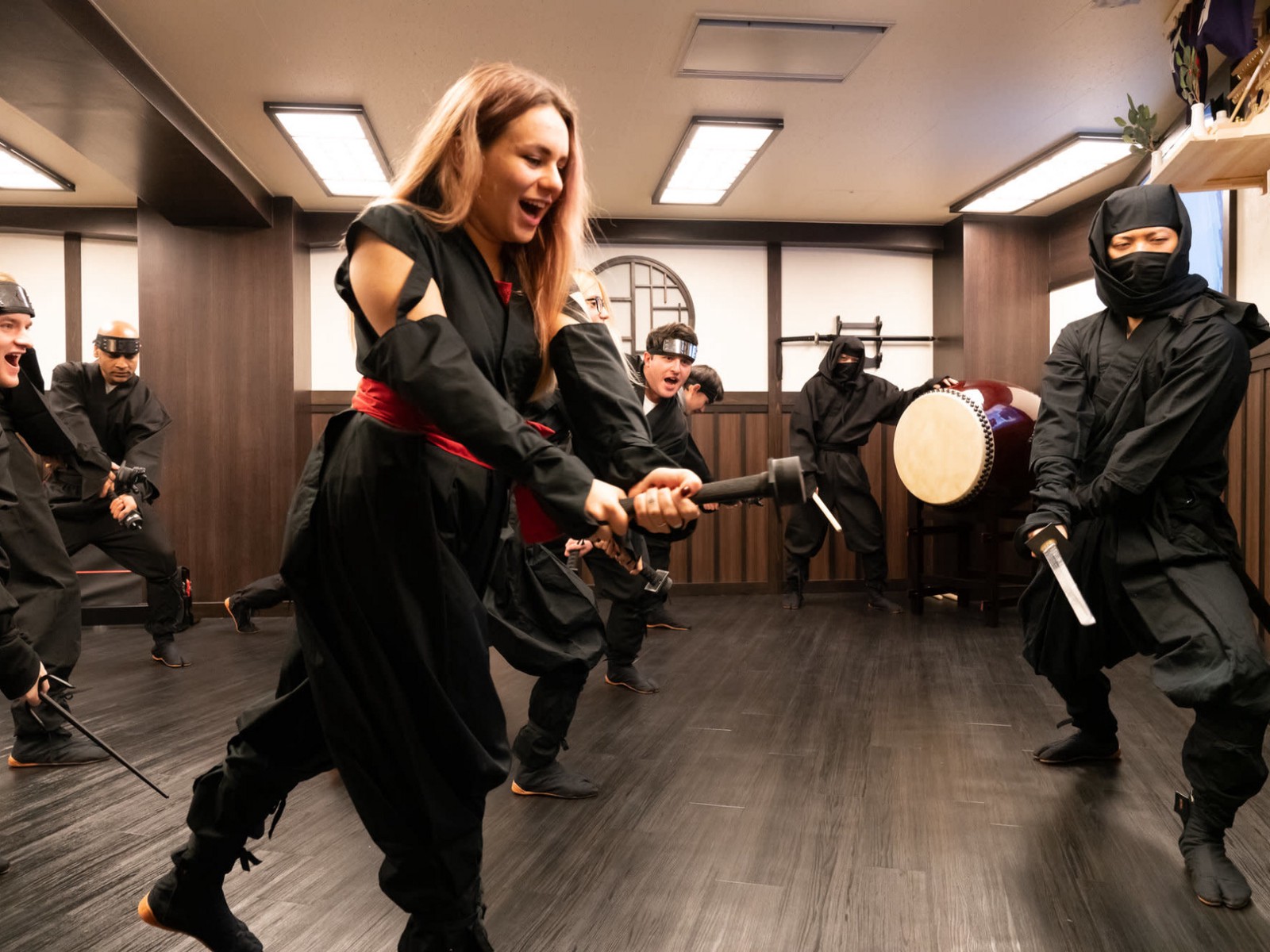 Ninja is one of the most interesting things in Japan for foreign people, and you can experience the Ninja culture at some spots in Tokyo. VR NINJA DOJO offers the chance to your ninja skills and play VR Ninja action game. At Ninja Shinjuku, the Ninja-themed restaurant, high quality dishes and amazing performances are served by Ninja waiters.
▶︎Book E-tickets for VR NINJA DOJO now!
▶︎Book your seat of Ninja Shinjuku Now!
17. Enjoying Samurai activities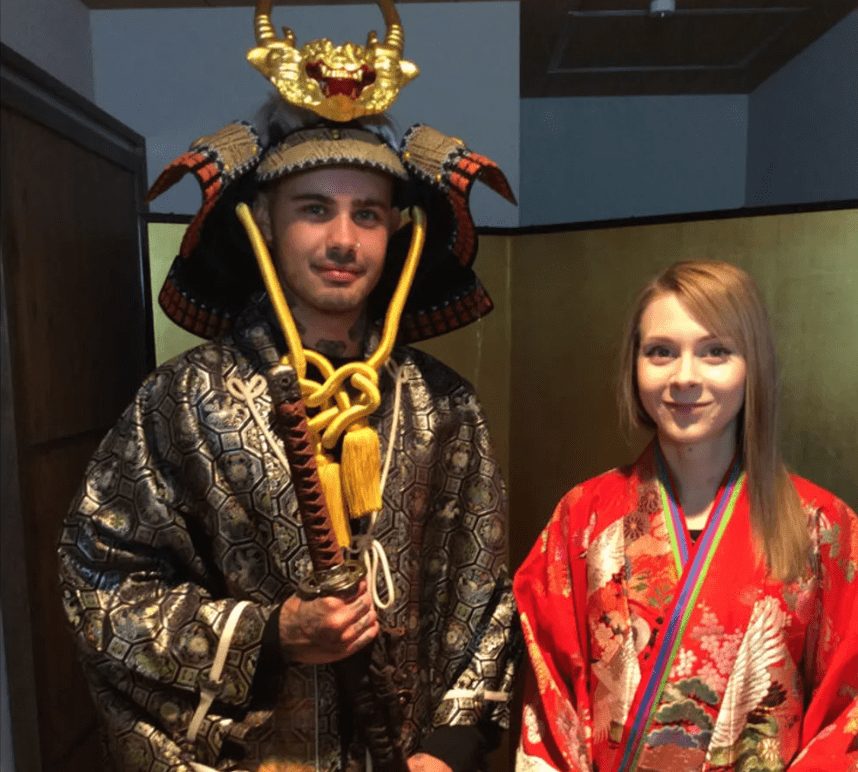 Another Japanese unique culture is Samurai as well as Ninja. Samurai Museum in Shinjuku is perfect for learning the history of Samurai and seeing armors and swords. Besides seeing the Samurai's items, you can put them on yourself and cool photo shooting is available at Samurai Armor Photo Studio. Does Samurai still exist? You should see if they do or not firsthand!
▶︎Book you ticket of Samurai Museum in Shinjuku Now!
18. Visiting Tokyo's largest Ueno Zoo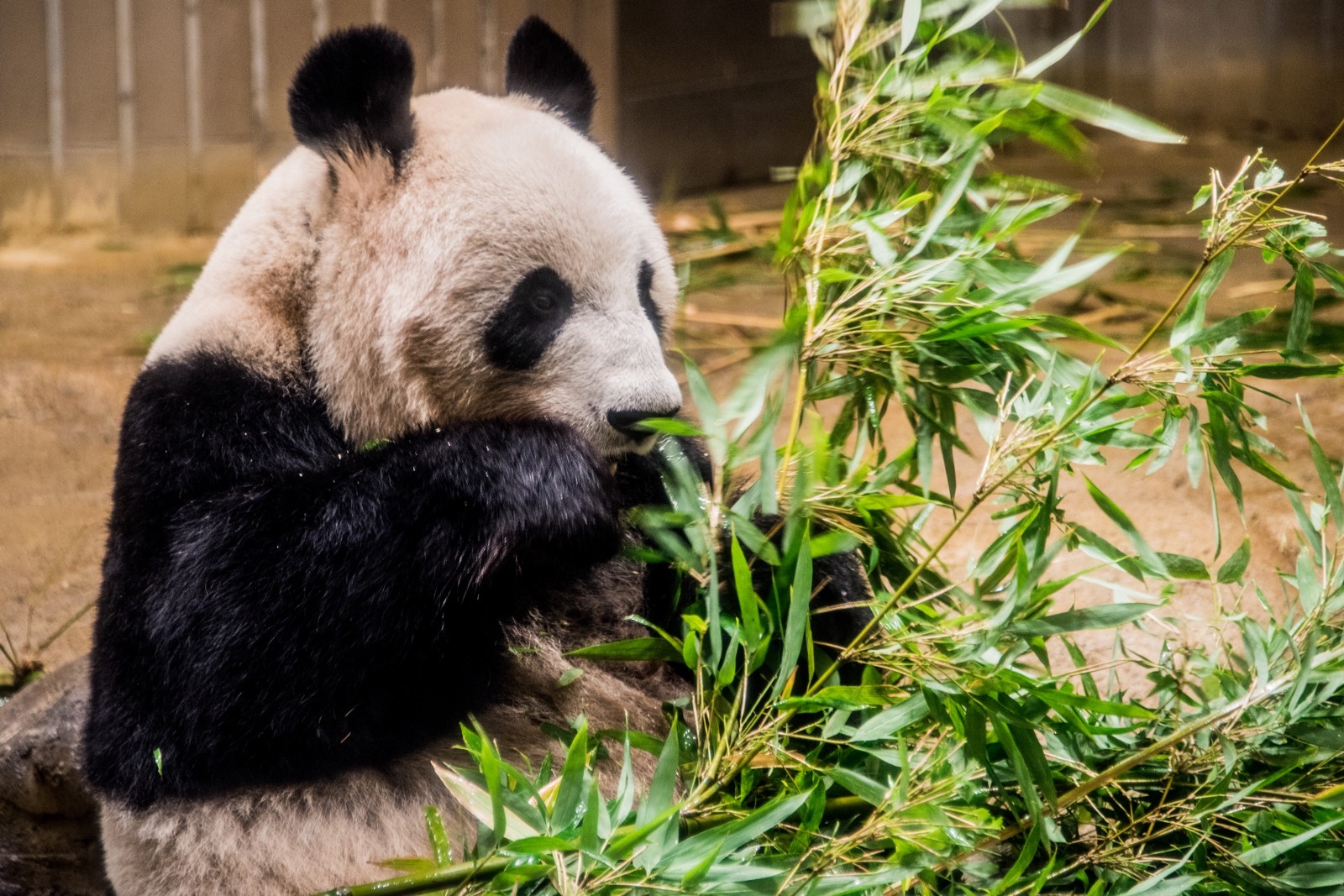 It is true worldwide that a zoo is also what makes kids excited. Ueno Zoo, located in Ueno Park, is one of the largest and most popular zoos in Tokyo where you can see over 500 species of animal including rare panda and polar bear.
19. Watching the world-class baseball games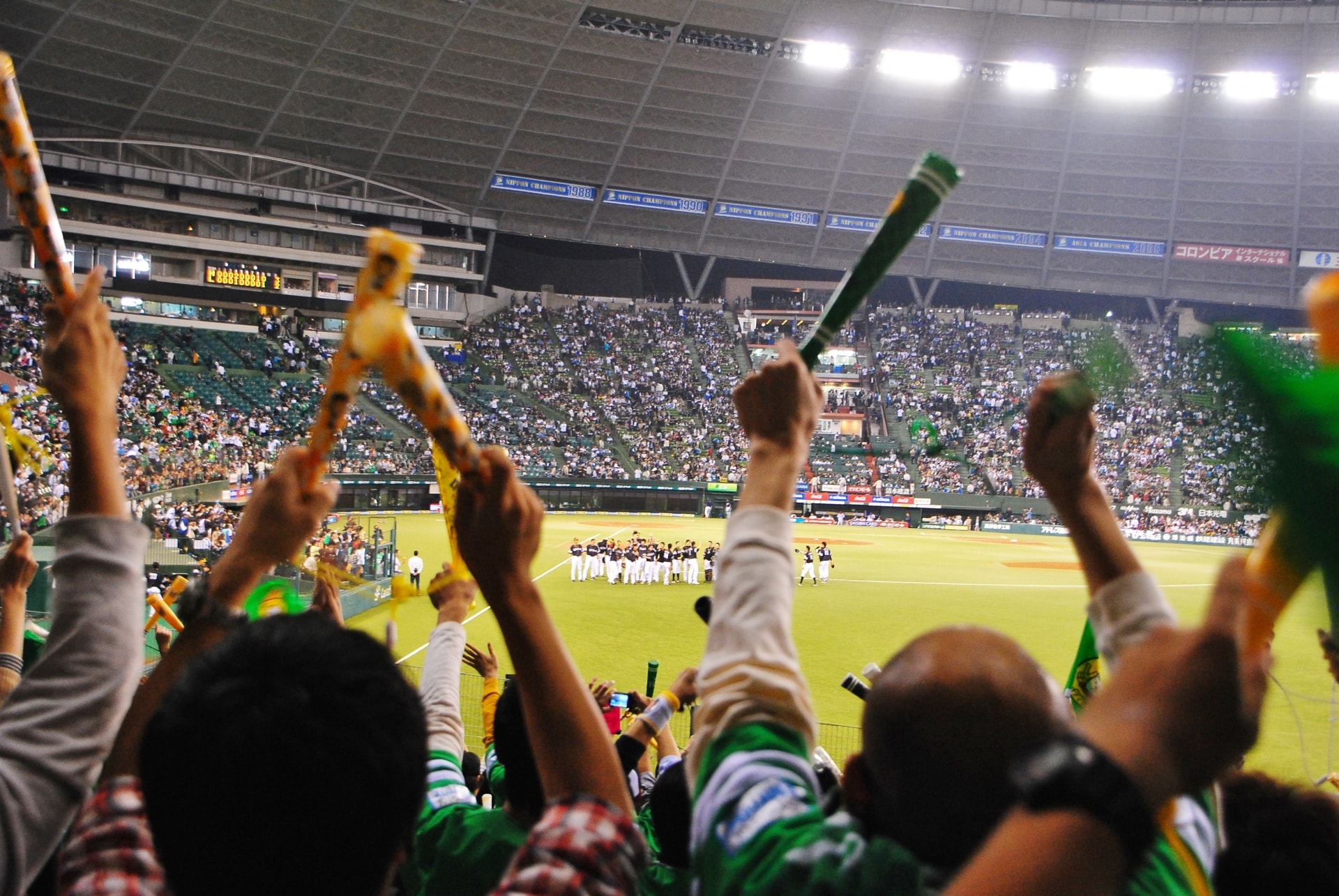 For kids who like sports, baseball is recommended to watch in Tokyo since the level of Japanese baseball teams is world-class. There are some baseball parks of especially popular professional teams in Tokyo such as Yomiuri Giants and Tokyo Yakult Swallows. Here is the booking website for the tickets of the most popular baseball teams in Japan.
▶︎Book you ticket of Yomiuri Giants's game at Tokyo Dome Now!!
20. Maxell Aqua Park Shinagawa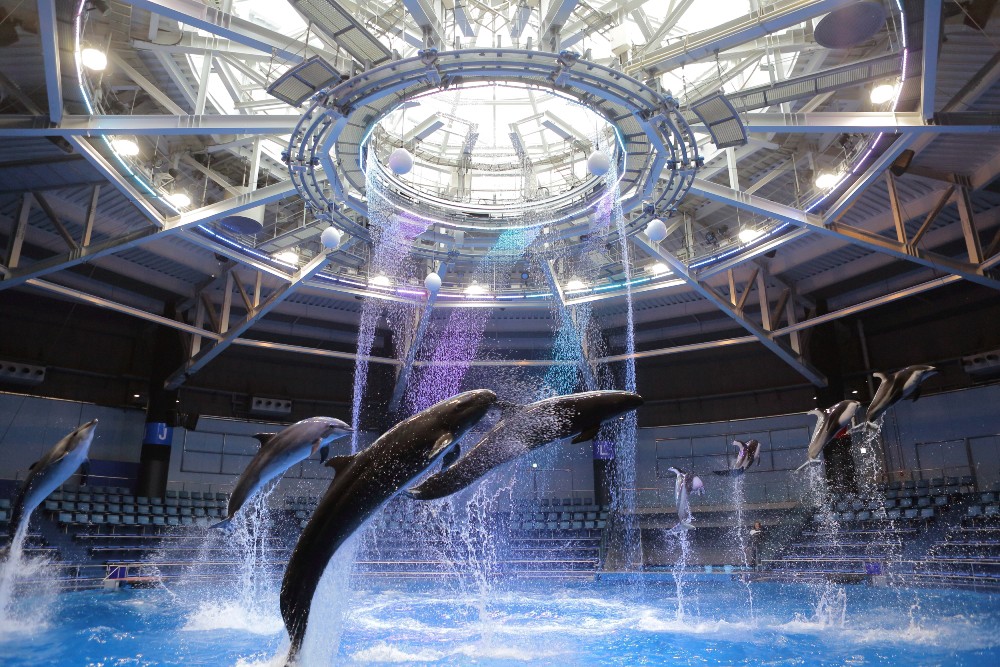 For creatures in the sea, Maxell Aqua Park Shinagawa is recommended to visit in Tokyo. The popular aquarium holds 25,000 fish with 350 species, and interactive attractions an seasonal events like dolphin performances with LED fireworks are offered.
▶︎Book 10% Off Maxell Aqua Park Shinagawa e-tickets Now!
---
▽For more tours perfect for kids in Tokyo, check more various options below▽
Tips for Family with Kids in Tokyo
Best Time to Visit Tokyo with Kids
Tokyo is famous for the all seasons entertaining visitors with Japanese food, traditional and pop modern culture, nature spots and seasonal events. For more comfortable climate, spring and autumn are recommended for kids to travel around the city since summer may be a bit too hot and winter may be chilled for some days.
Be Connected to the Internet Anytime
You don't want to get lost on your way with children, do you? There are less Free WiFi spots in Tokyo or Japan than other developed touristy countries. It is highly recommended to rent a pocket WiFi to search your route on online maps, book a restaurant, communicate distantly with your family, watch YouTube to amuse your kids and so on. For looking for the best quality and cheapest pocket WiFi rental,
▶︎check out the pocket WiFi comparison chart in this article!
Get to Know How Useful Japanese Convenience Stores are
There are countless convenience stores all around the city such as 7 Eleven, Lawson, Family Mart and so on. If kids feel hungry or thirsty, you can get delicious snacks and drinks quickly. Many convenience stores have a restroom just in case.
Transportation and Admission Fee may be Discounted for Kids
Speaking of babies and kids like less than 12 years old, it costs only half (perhaps for free) to get on trains and admit many tourist sites and facilities.
Less Trash Cans Located in Tokyo
There are not many trash cans in the town of Tokyo and you may need to keep the trash after eating portable food or drinking a bottle of water. Especially, kids may have you hold more things, so it is recommended to carry a backpack or a bigger bag.
▶︎If you travel to Kyoto from Tokyo, check out things to do in Kyoto with Kids!
---
Plan your perfect itinerary in Tokyo which pleases both you and your kids. Have a safe and wonderful trip to Tokyo! For more useful info about Tokyo, you might also like these articles below.
▽Related Articles▽
▼Editor's Picks▼
---