5 Best Shops to Buy Baby and Toddler Stuff in Japan
Popular Stores for Baby and Kids in Japan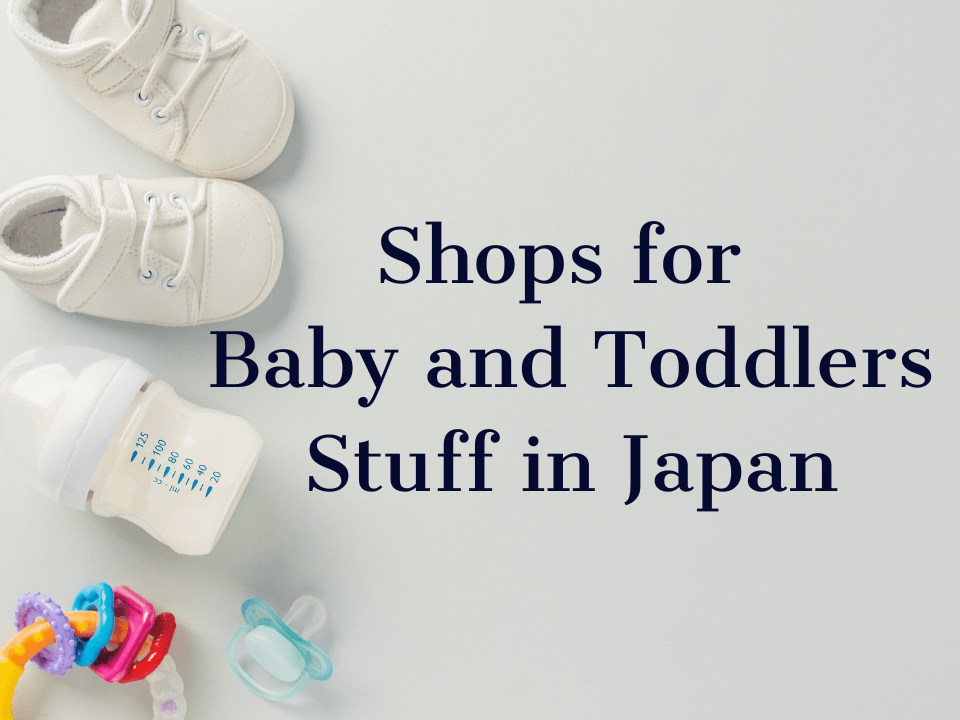 As a Non-Japanese and being the first time to give birth here in Japan, I remember when I was pregnant with my child.
My husband and I always went to baby shops to buy some baby stuff in preparation for my childbirth. Most parents as well as expecting moms and dads love to do that. And for me, this is one of the fun parts of childbirth so I really enjoyed it. To this day, I still really like going to baby shops and buying things that my son needs.
For this article, I would like to share with you five known shops to buy baby and toddler stuff in Japan which we often go to. We've been to a lot of places and baby shops, but these are the most popular shop when it comes to baby and toddler stuff in Japan.
---
1. Akachan Honpo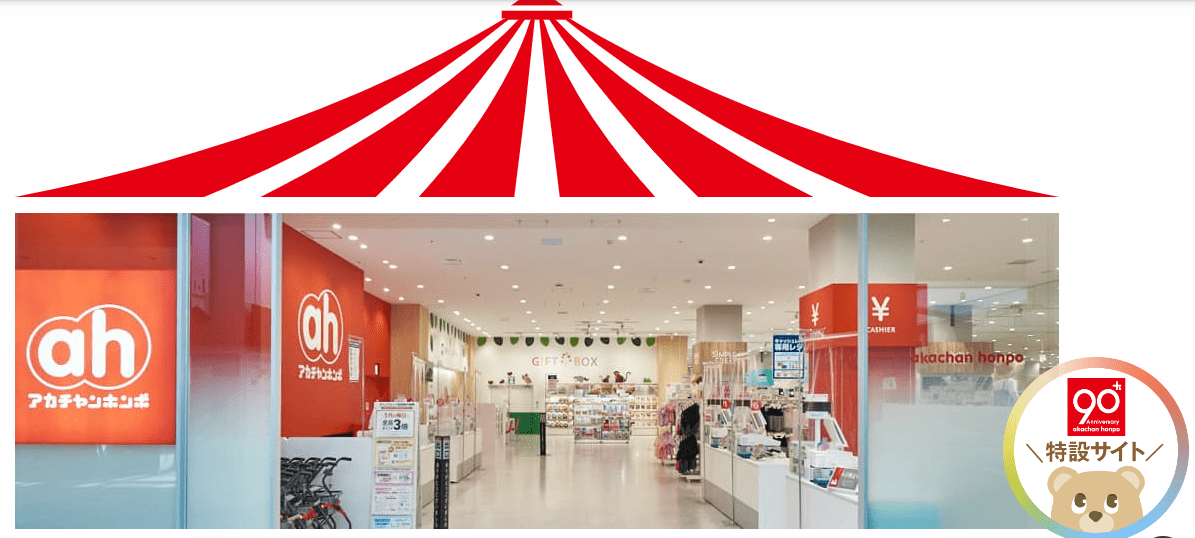 Akachan Honpo is one of the largest chain stores for pregnancy and baby items here in Japan. They have the widest selection of items such as maternity and baby stuff.
Japanese and Non-Japanese often come here because this is a one-stop-shop. We bought here all the necessary things for my child as a newborn as well as my vitamins. We also bought here my snacks, coffee, and tea for when I was pregnant.
Over 100 stores operate across Japan. Their price range is almost similar to Nishimatsuya, and mostly their shops are located either inside malls or in residential areas.
Here are some branches of Akachan Honpo in some major cities in Japan where many foreigners live.
Tokyo– The largest store in Tokyo is located in Gotanda, TOC building Nishi Gotanda Shinagawa-Ku Tokyo. It is open every day from 10:00-20:00.
Nagoya– 3F Lalaport Nagoya Minato AQULS open from 10:00-21:00.
Saitama: The largest store in the Saitama area is located in Lalaport Fujimi 2nd floor of the mall. It is open from 10:00-20:00.
2. Nishimatsuya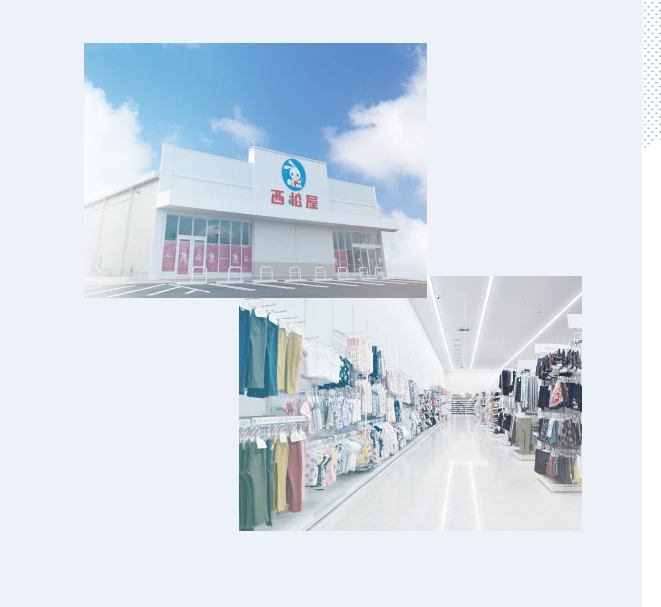 Nishimatsuya is also one of the more famous and large chain stores that sell baby and mommy-related products. For me, I found out Nishimatsuya are more cheaper than akachan hompo. Most of their stores are located in residential areas.
When it comes to baby clothes (from new born to toddlers), they have a larger selection. Most of the clothes of my child now are from nishimatsuya.
Over 1,000 stores operate across Japan, for the most part in the Kanto area. Many large stores are located in rural areas. If you are looking for the largest store of Nishimatsuya in central Tokyo I can recommend their store in Odaiba City. It is quite big and has a large selection of goods.
Tokyo– Island Mall 4F Daiba, Tokyo Minato-Ku. It is open from 11:00-19:00.
3. Birthday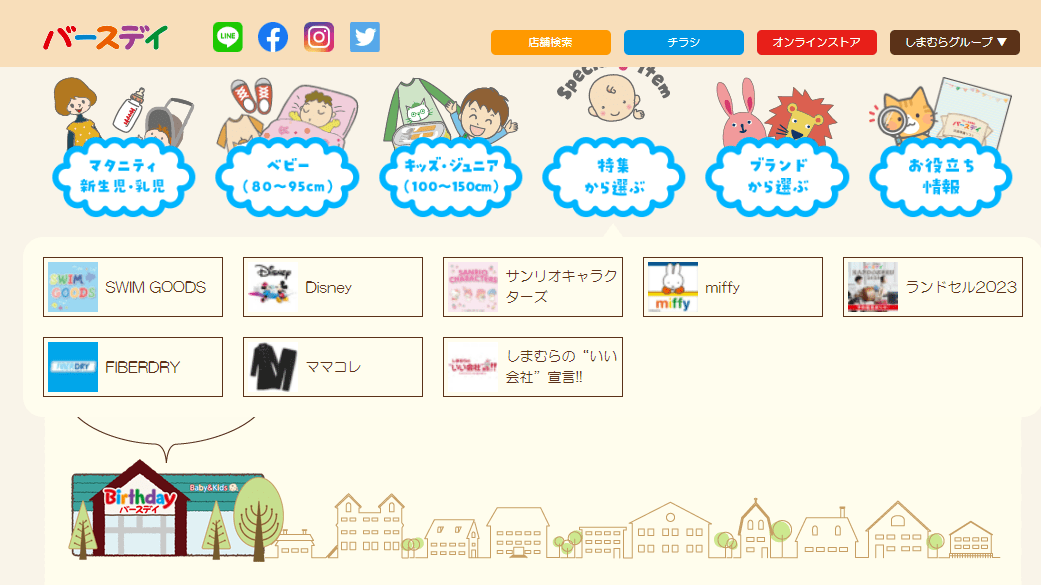 Birthday is also a chain store that is also known for baby and kids stuff. It is owned by the Shimamura group. What I most loved about this shop is the cute design of the clothes as well as the cool characters such as Disney, Sanrio, etc.
Like other shops, they have a large variety of selections for baby and kids stuff and even for maternity stuff.
Usually, their shops are located in the province area. Only a few branches are in Tokyo such as in Green walk Tama in Hachioji (open from 10:00 to 20:00) and one in Sunny Mall Nishi-kasai Edogawa city (open from 10:00 to 20:00). They also have many more branches across Japan.
4. GAP Baby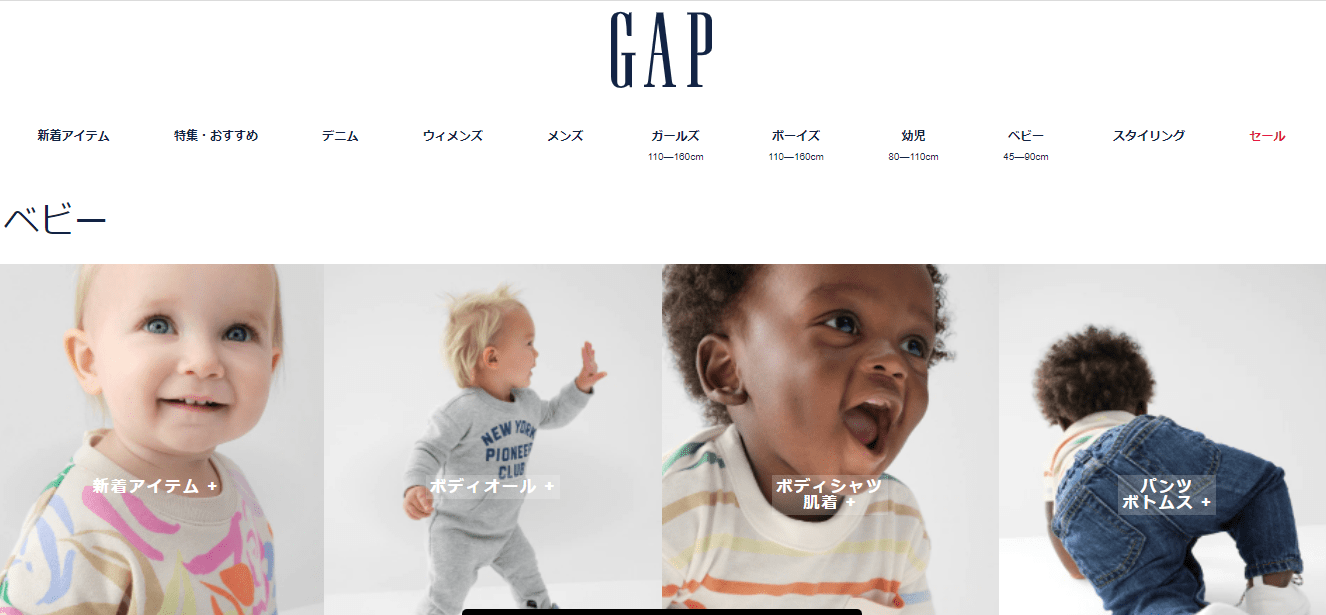 The GAP shop is very famous all over the world. Now with over 100 stores across Japan including the outlets, the largest gap store in Asia is located in Japan.
The Gap flagship in Ginza is the largest shop with over 2,000 square meters of floor space. Categories are divided on each floor: Gap for women, Gap for men, and Gap for kids and babies. it opens from 10:00 to 20:00.
They are known for their fashionable selection of clothes; from woody jackets to shirts, and much more.
And they have now the Gap for babies and kids. the selection of their children's clothes has many choices. I loved the texture of their baby clothes which is very cool and comfy while being fashionable.
5. Toys R' Us/Babies R' Us

The Toys R' Us/Babies R' Us is the leading shop for kids' toys, learning games, action figures, and more. In the babies R' us section, you can find many babies and toddlers' stuff such as clothes for newborns, baby cribs, baby cars/strollers, and much more.
In most cases, both shops (Toys R' Us and Babies R' Us) are joined in one location. There are over 160 stores operating across Japan, with the Odaiba Aqua City and Ikebukuro Sunshine City being the largest ones. The selection of toys and baby stuff in these stores is quite impressive. The stores usually open during mall hours from 11:00 to 20:00.
. . .
Thank you for reading this article. I hope this helps to give you an idea of maternity and baby shops.
For more related articles, check down below.
▽ Related Articles▽
▼ Editor's Picks▼
---