10 Goods to Prepare if you Become Pregnant in Japan
A basic guide about what to buy if you are pregnant in Japan.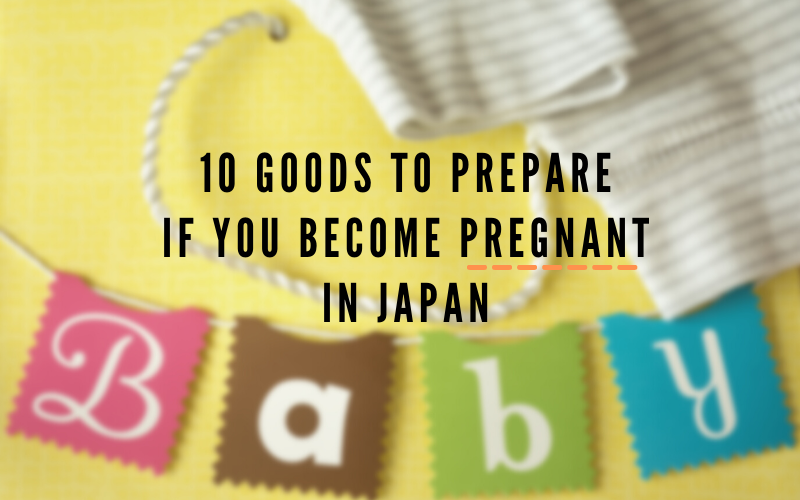 Having a baby changes life as you knew it now, and there are many preparations that must be made for their arrival in this world. Sometimes the first step is looking for a new house, if your current apartment is too small to have a family. You also have to do bureaucratic procedures (register your pregnancy in your city hall), choose the hospital and the method of giving birth, etc. Once you have finished all those things and have given yourself a well-deserved rest, it's time to start preparing the things you have to buy.
Pregnancy means having to buy a lot of things. On the one hand, products for the mother to better carry the pregnancy and postpartum. And on the other hand, products for the baby. New parents can be quite lost in this part. You enter a store of products for babies and pregnant women and there are a thousand items. What should I buy? Am I forgetting to buy something important?
In this article I'm going to make a basic list that can serve as a guide. Here we go!
1. Maternity clothes
Since your body shape changes during pregnancy, you will begin to feel tight in the clothes that you have been wearing until now. Typically the first thing you start to notice is in your underwear. Perhaps while your body is maintaining itself you think that there is still time and that it's too early to start buying clothes, but it's better to prepare in advance since you doesn't know how you will feel afterwards (some women have harder pregnancies than others, with nausea and pain, etc).
In addition to underwear, it's also recommended to buy comfortable pajamas and homewear. As I said before, many pregnant women experience morning sickness and other physical aches and pains. In some cases this lasts for a short time, and in others it lasts throughout the pregnancy. That's why being comfortable is the most important thing when dressing in the early stages of pregnancy. It's safer to have functional maternity clothing that can be worn long after delivery and breastfeeding during the second and third trimesters.
It's also very common among Japanese women to buy clothes that cover their stomach to the belly button, so that it doesn't get cold, and many also wear a belly band. They do this even before their stomach starts to get bigger, since they feel that this way the baby is more protected.
2. Comfortable shoes and slippers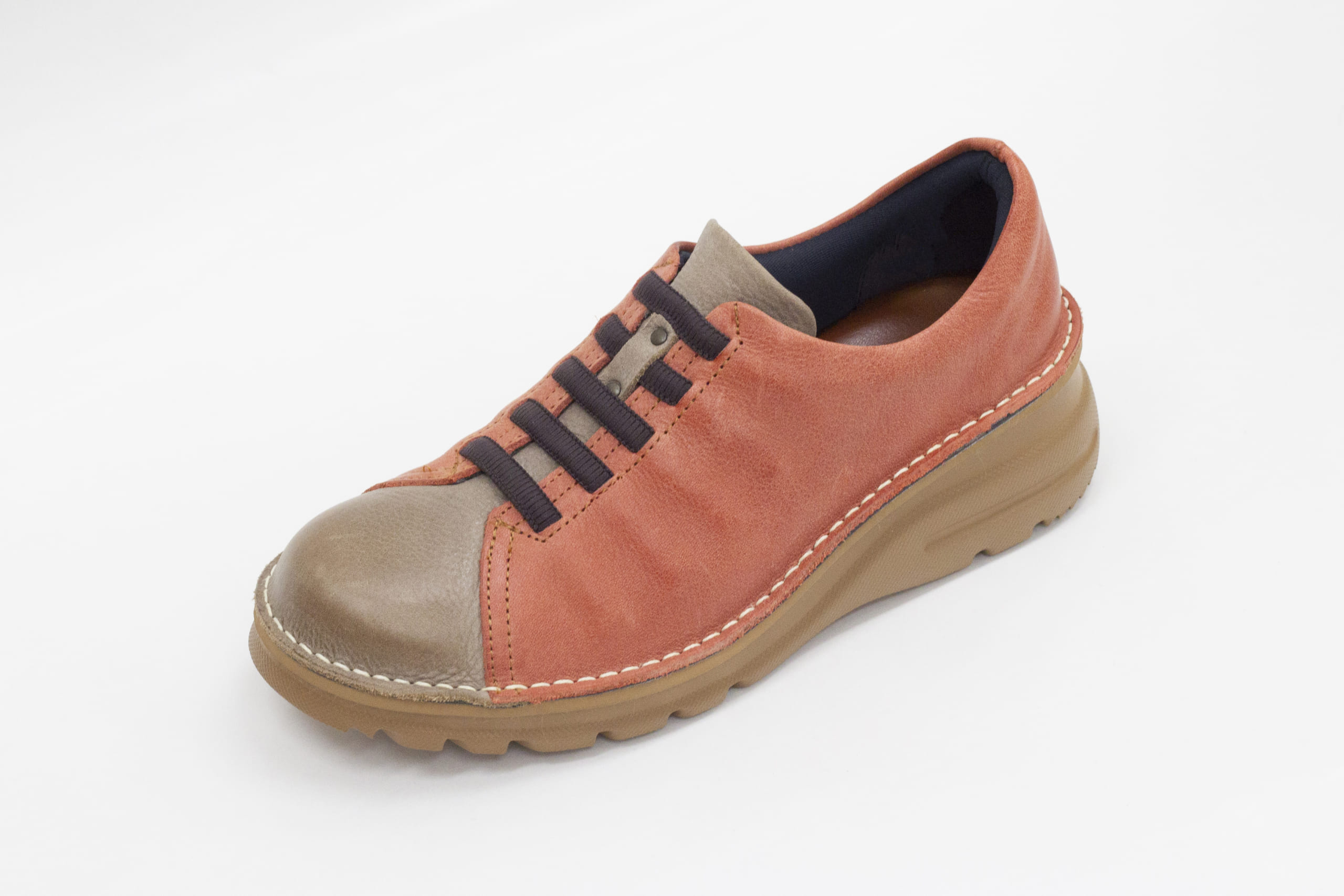 Morning sickness, sometimes accompanied by dizziness and / or anemia, can cause some instability when walking. If you get dizzy on the way to the bathroom, if you don't have the right footwear, you can fall. This could put mother and baby in danger. For this reason, during pregnancy it's better to choose shoes that are stable and that have a solid sole to reduce the impact with the ground or even to avoid falling. Flat shoes and sneakers with straps that are easy to wear and walk are recommended, such as non-slip grooves on the back of the shoes.
3. Moisturizing cream to prevent stretch marks
During pregnancy, it's very easy for you to get stretch marks. Your skin stretches with the growth of your stomach and body in general, and you also have an increase in what are known as steroid hormones. These hormones suppress collagen production and the turnover of the dermis, making the skin less elastic and more prone to tearing.
Stretch marks usually appear around 8 months but to prevent it, it's recommended to start taking care of your skin a little earlier, around 5 to 6 months, from the moment your stomach begins to grow.
4. Morning sickness band
The morning sickness band is a wrist band that is said to relieve nausea and dizziness. It's a medical acupressure band that stimulates "Naiseki" acupuncture points. By stimulating Naiseki, it has the effect of relieving unpleasant nausea from the stomach to the chest.
However, its effectiveness depends on each woman. It works for some women, but not for others.
5. Folic acid supplement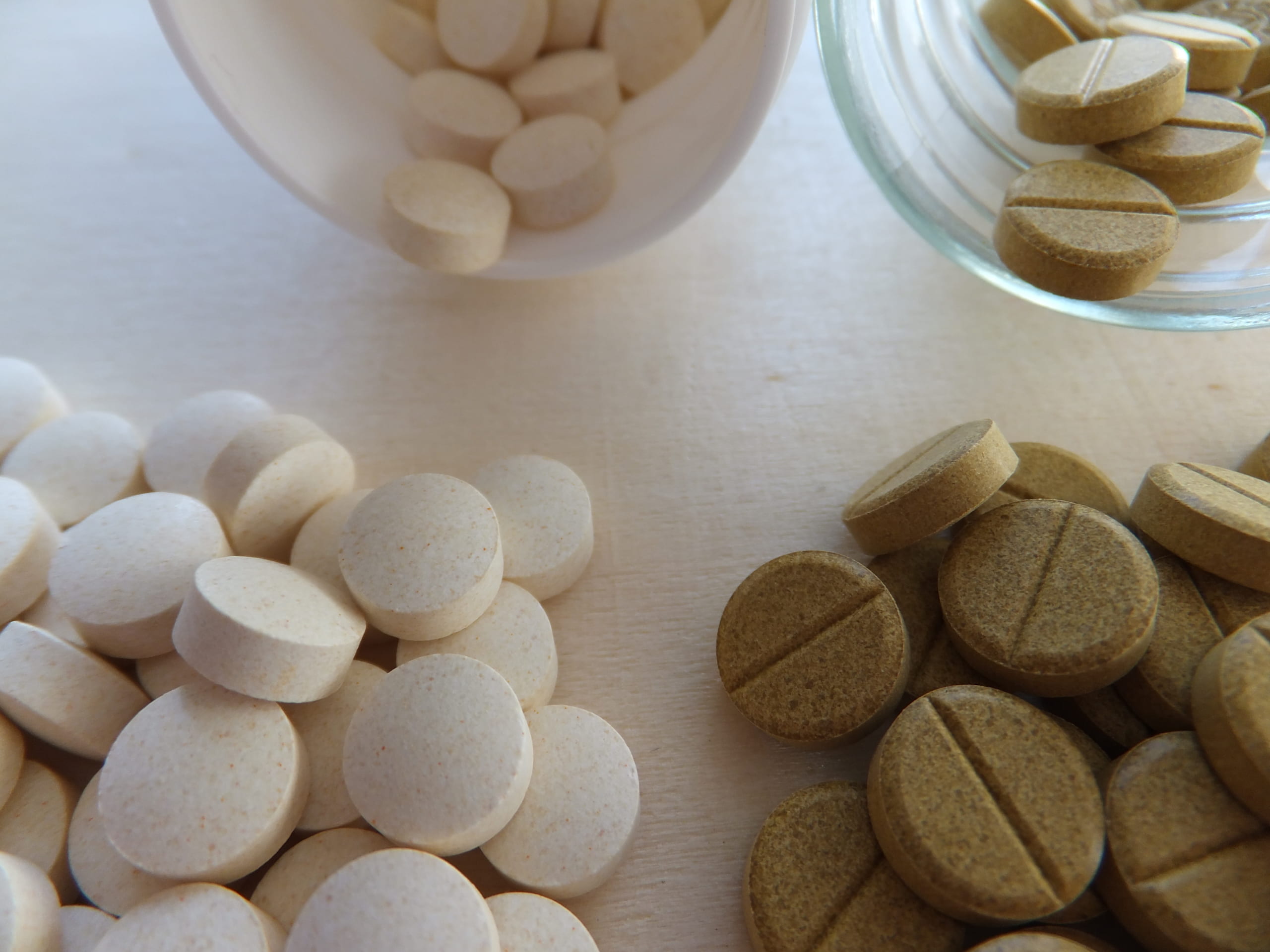 Folic acid is an essential nutrient for building the baby's brain and spinal cord. Especially in the early stages of pregnancy up to 3 months of pregnancy, it's considered desirable that the mother's body has sufficient folic acid.
The Ministry of Health, Labor and Social Welfare establishes that folic acid must be taken at least one month before pregnancy to prevent the fetus from having a neural tube defect(birth defects of the brain, spine, or spinal cord).
6. Pregnant women's belt (maternity girdle)
"Pregnant woman's belt" is "a belt that supports the pregnant woman's belly" that is recommended to be used from around 5 months of pregnancy when the swelling of the pregnant woman's belly becomes noticeable.
7. Maternity stockings, tights, socks
Maternity stockings are designed with gussets at the front and back of the abdomen and soft rubber at the waist so that pregnant women can wear them even if they swell. Pregnant women who are concerned about cold and swelling may want to try pressure maternity stockings.
8. Baby clothes and products used by newborns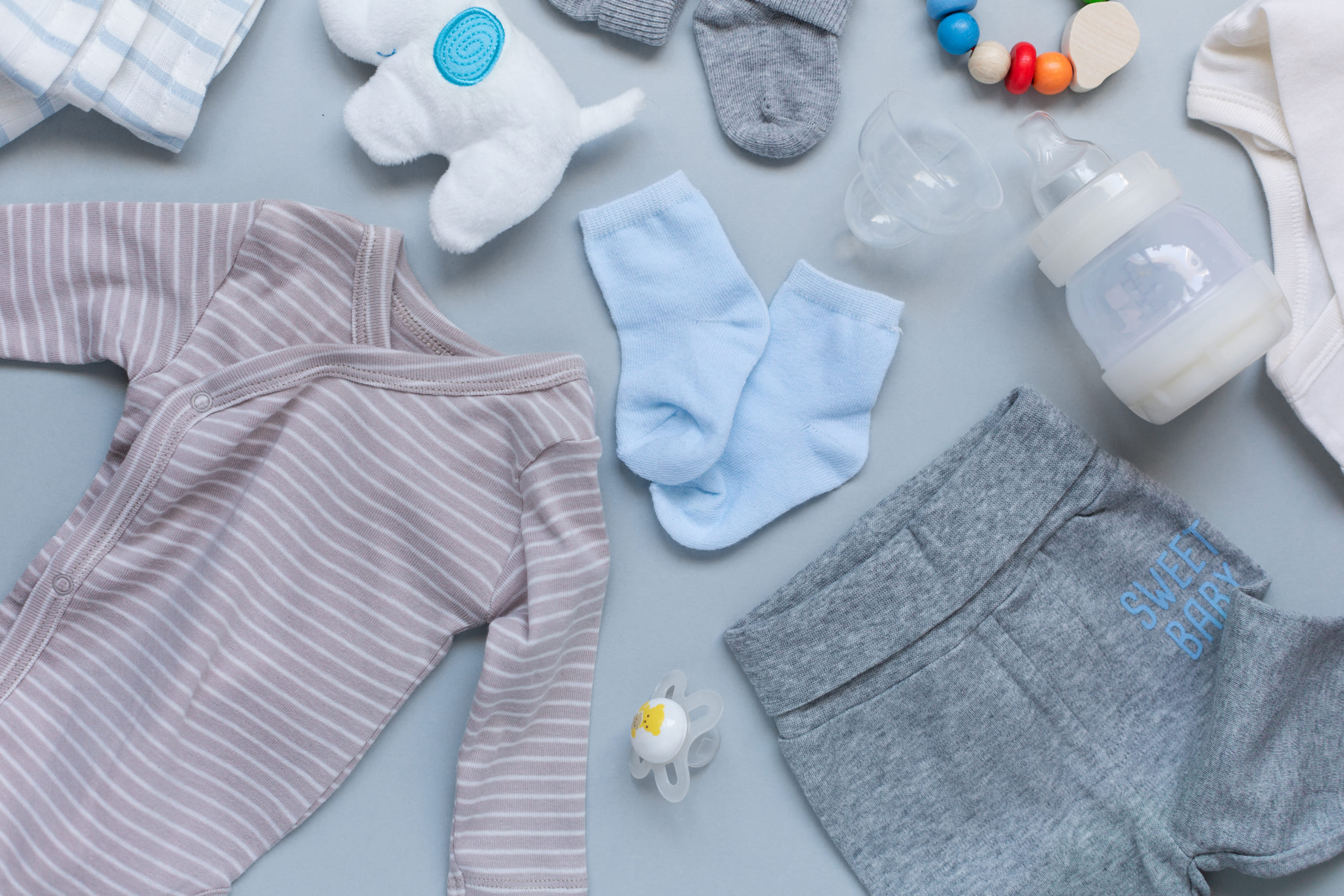 Each woman and each pregnancy is different, but the usual thing is that by the 4th month of pregnancy your physical condition improves (morning sickness and dizziness disappear, etc). It's at that moment when it's a good idea to start making a list of the minimal baby products you want to have before giving birth, as clothes and essential products (diapers, etc.) and toys and things for when you are finally both at home (bed for the baby, stroller, etc).
Once your baby is here, you will dedicate almost all of your time to their care, since especially the first months they need a lot of care and attention. During that time, you may find it very difficult to go shopping. That is why it's better to have everything prepared before.
9. Breastfeeding clothes / postpartum wear
Not only the baby will need clothes, you also will need new clothes once you give birth. It's very convenient to have clothes with a design that covers the shape of your body after delivery and clothes that have been designed for breastfeeding. For example maternity pajamas are long enough to cover your abdomen and have a breastfeeding mouth on your chest.
Some of the things that are recommended to have are these:
Breastfeeding camisole / underwear
Breastfeeding camisoles and underwear is very helpful after delivery. Be prepared as you can get messy while breastfeeding.
Speaking of getting dirty, nursing pads are one of the must-haves for breastfeeding moms. With the nursing pads, you don't have to worry about getting your underwear or clothes wet.
Postpartum

recovery shorts/ Post delivery belt
After giving birth, it's recommended to wear a recovery shorts and post delivery belt to restore your body shape and stabilize your loose pelvis. It's effective to wear it in stages with a pelvic belt, waist clip and reshaping girdle.
Postpartum panties and pads
The hospital asks women to bring postpartum pads when they are hospitalized to give birth. Postpartum pads are typically used after giving birth, for when you have a vaginal discharge. Postpartum pads absorb very well, so it can also be used while on the way to the hospital after a water break, as it keeps the car seat clean. It can also be used after giving birth, so it is recommended to buy a few pairs in addition to the hospitalization set. Postpartum panties are also very useful.
10. Hospital Bag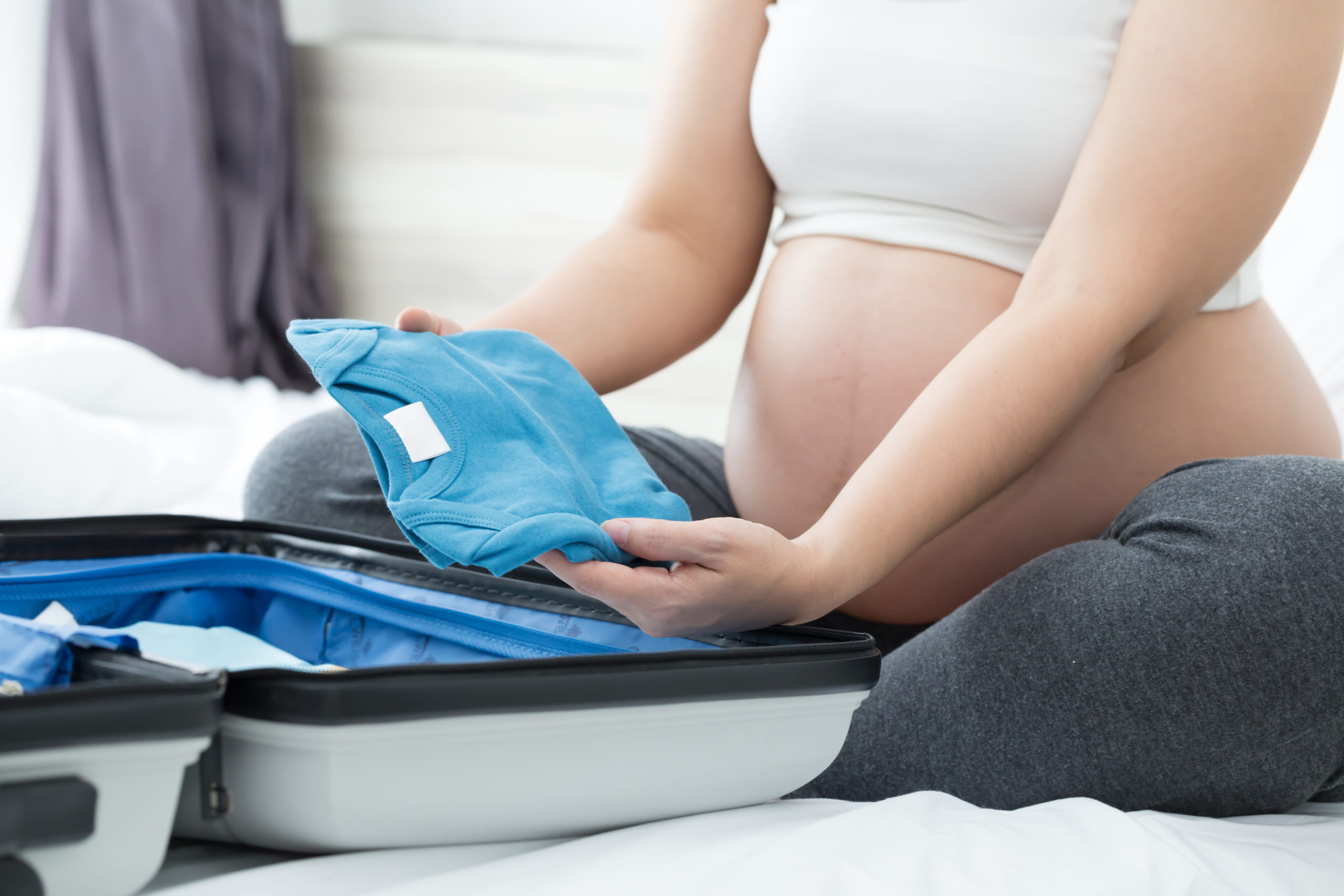 In Japan it's common for pregnant women to be hospitalized one day before the due date or on the same day (even though water hasn't broken yet). The standard length of hospital stay is about 5 days for normal delivery and 7 to 10 days after cesarean section.
Hospitals ask you to carry a backpack with the necessary things for you and the baby during your stay in the hospital (clothes for you and the baby, postpartum compresses, hygiene products, birth plan and hospital documents, etc.). Although the hospitalization day is usually scheduled, it may happen that your baby is a few days or even weeks early in the case of a premature delivery. These things cannot be known for sure. Therefore, it is a good idea to have your hospitalization bag ready a month or month and two before just in case (at least the minimum, then you can add / remove things if you change your mind)
I hope this article has been able to help you prepare for your pregnancy in Japan. If you want more information about be pregnant in Japan, you can also take a look these articles.
▽Related Articles▽
---