5 Popular NIPT Test Clinics in Tokyo among Japanese Women
5 clinics that offer the NIPT test with good reviews among Japanese women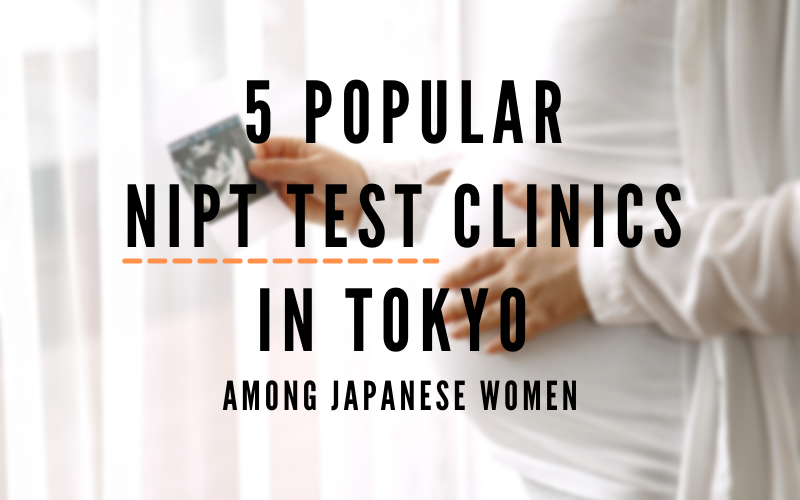 Getting pregnant for the first time is a complicated process. Many new things for which you have no previous preparation or experience. Even if you have heard and know the process from family, friends and at school, it is not the same as living it in your own skin. Although of course it is also a beautiful process for many women, it is normal to have doubts and fears. Especially if you live abroad and you don't have your mother to help and support you (let's be honest, in those moments the person you want the most to be close to you is your mother).
So with this article we want to help a little to facilitate the process of being pregnant in Japan for foreign women (especially those who do not speak the language). If you are reading this article, it is surely that you already know what a NIPT test is and you have investigated on the subject, but just in case someone have doubts about what this test is, first I recommend you read this other article that we did explaining several things about the NIPT test.
Pregnancy is a sensitive and important topic for future parents, and the NIPT test is also very important as it can influence your decision about pregnancy. That is why it is understandable that people who want to take the test want to do it in a good clinic that they can trust. There are several clinics in Tokyo that offer this service, and most of them are probably good and professional. But for this article I have selected the 5 clinics that have the best reviews among the Japanese customers.
Hiraishi Clinic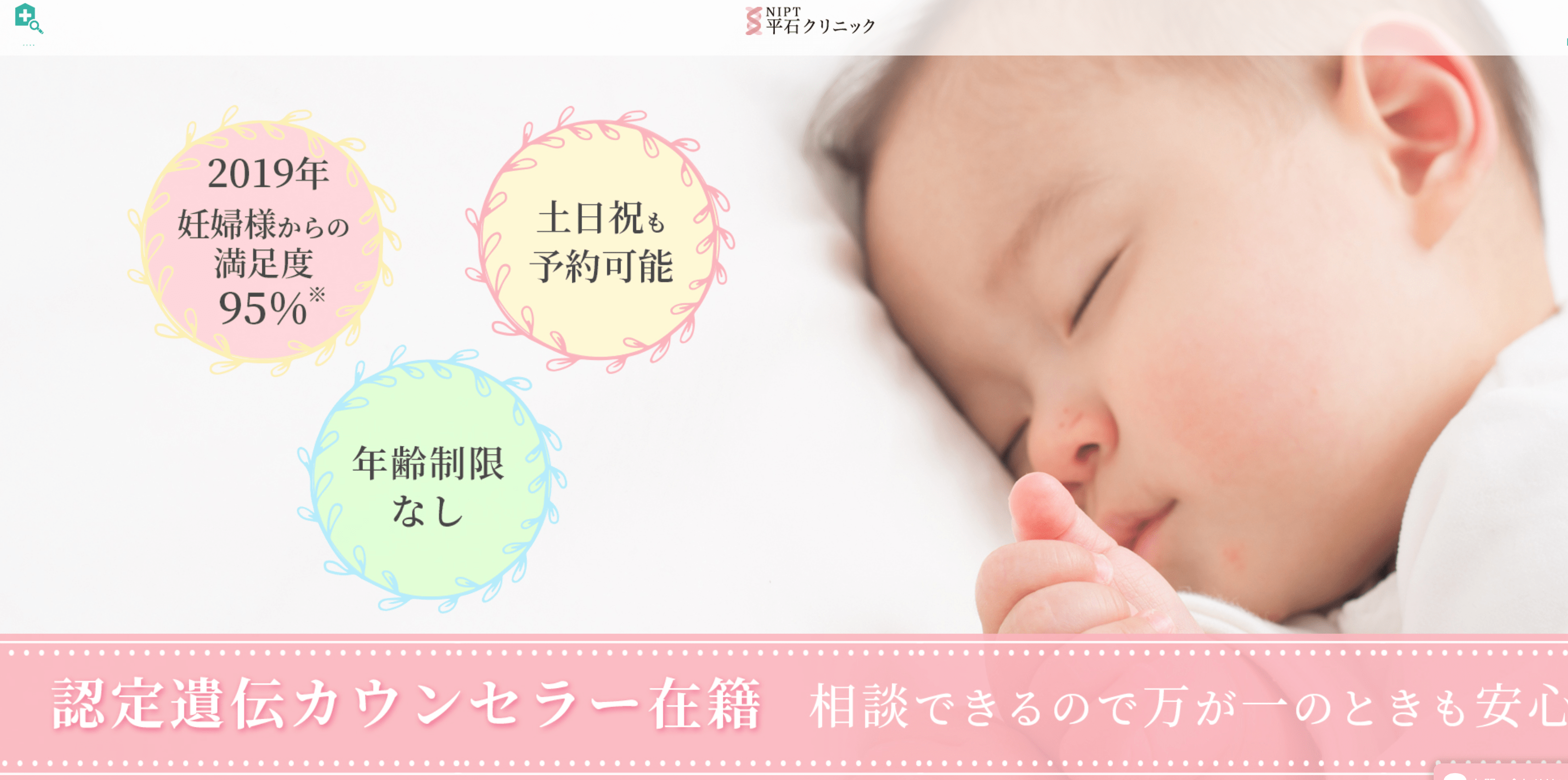 With 8 clinics in Tokyo and one in Saitama and one in Chiba, Hiraishi Clinic is highly valued by its customers. In the "Customer Satisfaction Survey for New Prenatal Diagnosis Service" conducted by the Japan Marketing Research Organization, Hiraishi Clinic obtained 95% customer satisfaction in 2019 and 97% customer satisfaction in the January-July period of 2020.
(Here you have the information about the clinic in Azabujuban, but on their website you can find the contact information of all the clinics they have in Tokyo).
Yaesu Semu Clinic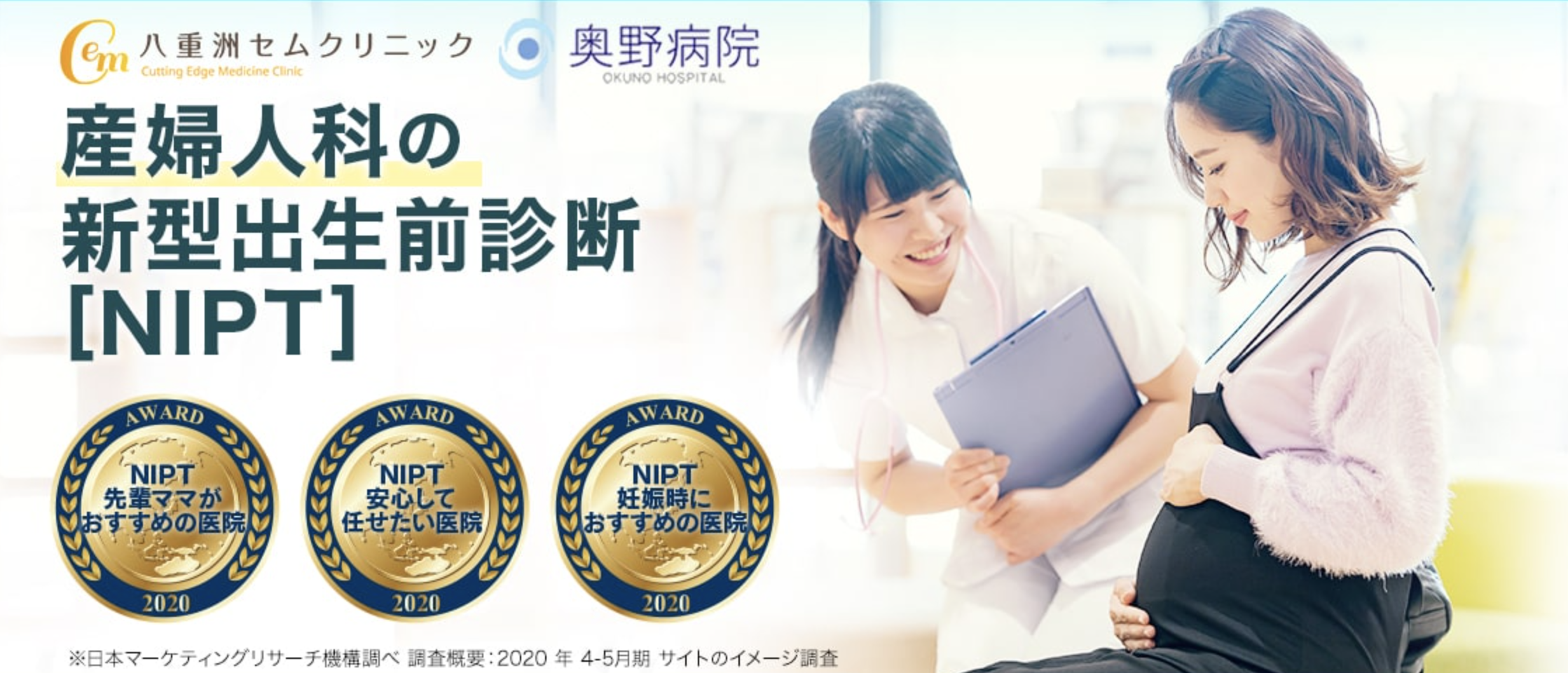 Yaesu Semu Clinic, located very close to Tokyo central station, has some of the best reviews and even won three awards in 2020. According to its website, to date they have performed more than 100,000 tests and they receive more than 300 reservations per day.
A proof that it is one of the most popular is its prices, since they are the highest among the clinics that I reviewed.
Jingu Minerva Clinic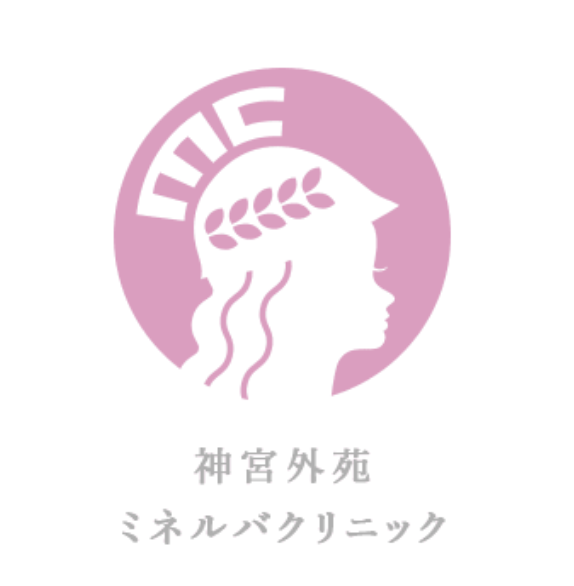 Although smaller and modest compared to the others, the Minerva clinic is also one of the most popular and highly rated. In addition, the clinic is run by a female doctor (although for some this may not be important, there are women who feel more comfortable if another woman treats them in this process).
As a curiosity, for those with a good level of Japanese, the doctor from Minerva clinic runs a YouTube channel where she explains various things, including the NIP test.
Aoyama Rajubo Clinic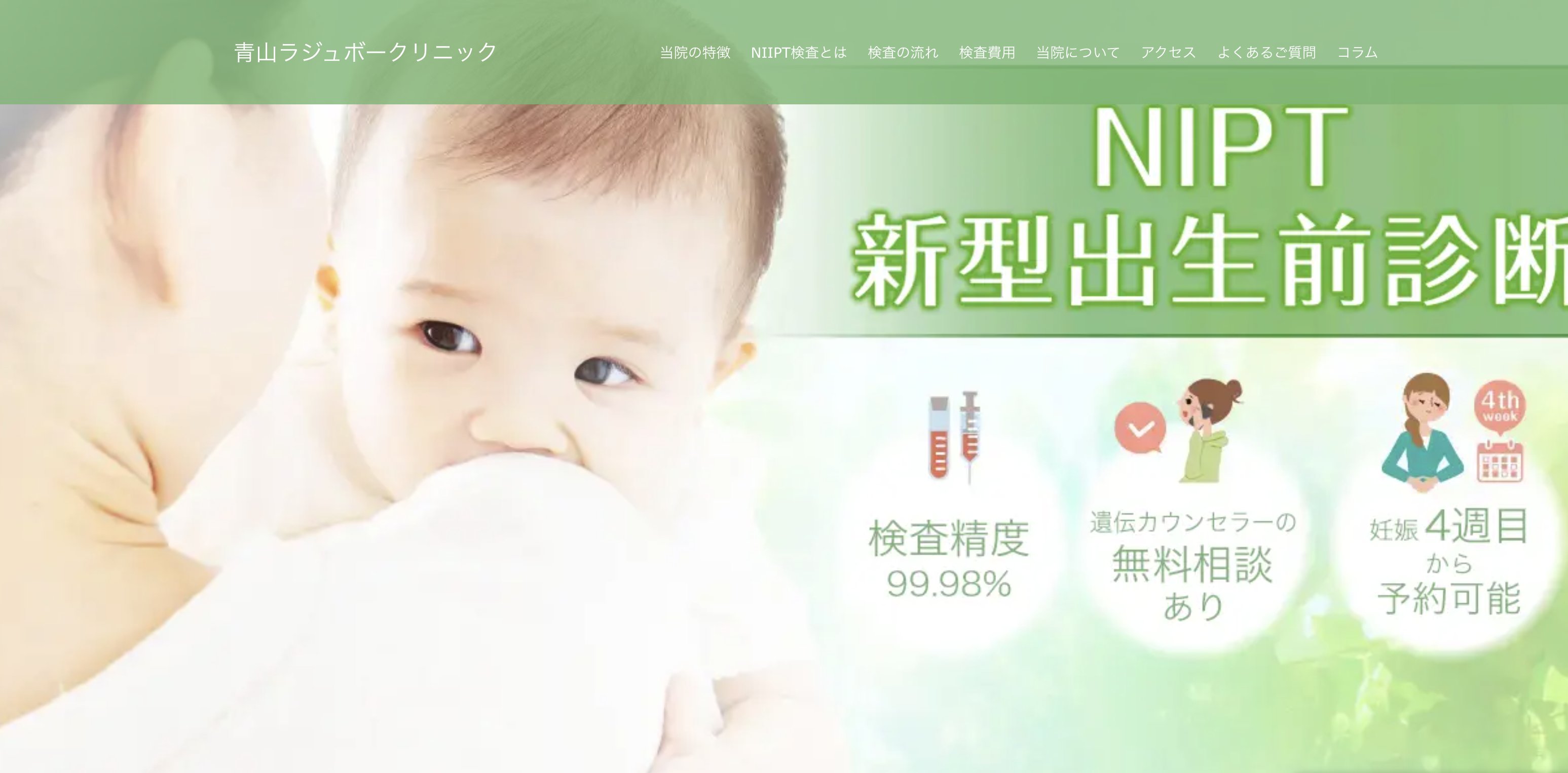 Rajubo Clinic is popular for having one of the cheapest prices in all of Japan (and in fact the lowest price we have found in Tokyo). Also, if the test comes back positive, they fully cover the amniotic test. They also provide private rooms. That it is cheaper does not imply that its quality is lower, since customers are satisfied and it has good reviews and recommendations.
(The main clinic is in Aoyama but they have another one in Ueno. You can check the Ueno clinic information on the website).
Hiro Clinic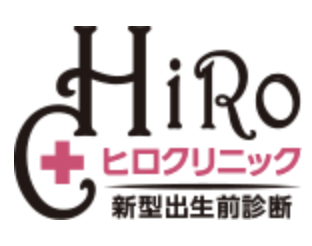 One of the strengths of the Hiro clinic is that they can have the results sooner than the other clinics. The fastest results can be achieved in 2 days, when the average is about 6 days. This is because the other clinics have to send the samples to laboratories abroad, but at the Hiro clinic they are changing to be able to do so in national institutes.
Hiro Clinic is also the only clinic in Japan where not only microdeletion syndrome but also the entire chromosome region (excluding the Y chromosome) of microdeletion syndrome can be examined. Simply explained, they can give more accurate results as they can examine more chromosomes.
If you have any inquiries about NIPT test, please contact us on the following form.
I hope this article has helped you. For more information about hospitals in Tokyo with English-speaking staff or useful medicines in Japan I recommend these other articles.
And if you can read Japanese, this article for NIPT clinic in Tokyo is recommendable.
▽Related Articles▽
---