How to Get a PCR Test in Japan
All You Need to Know to Get PCR Test and a Negative Certificate in Japan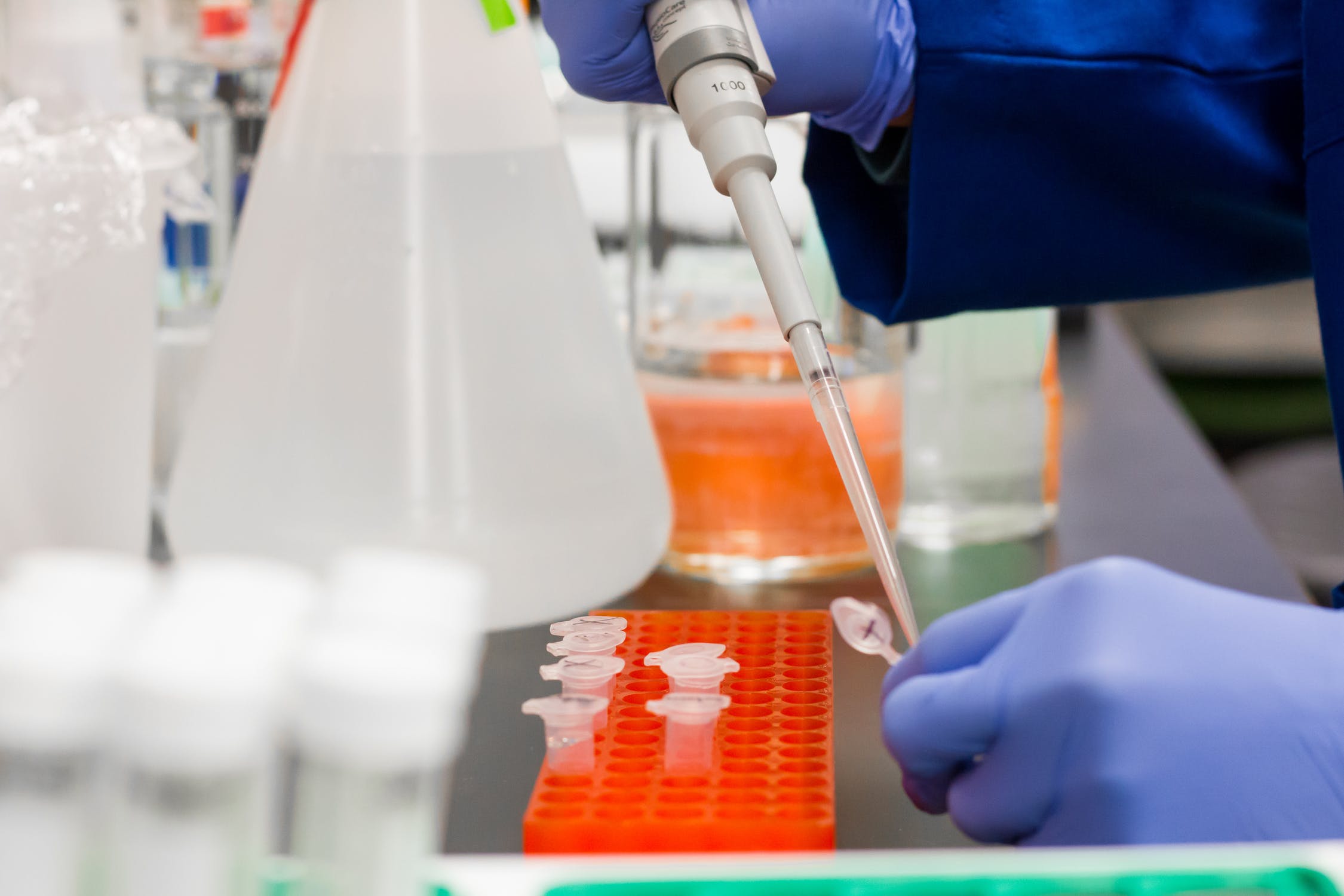 After having managed to successfully contain the Covid-19 outbreak a few months ago, Japan is now facing a steep increase in positive cases, with 1,171 new infections reported on the 4th of August. As a result, the number of people worried about what to do if they are showing symptoms is also rising. We compiled this guide to answer the most common questions.
If you needed to take PCR test, please refer to this article:
What is a PCR test?
A polymerase chain reaction (PCR) test is one of the main ways for detecting the COVID-19. It is used to detect the genetic information of the virus, the RNA, which is only possible if someone is actively infected. To work, the test uses a sample of mucus typically taken from a person's nose.
Though this is currently the most effective test, it can't detect the virus if someone was very recently infected, as it takes a few days for the virus to start replicating.
How to get help if you think you might have Covid-19?
If you have persistent mild-cold like symptoms, refer to your primary care doctor who will then judge what are the necessary steps. In case of severe symptoms such as shortness of breath, severe sense of fatigue, or high fever, do not wait and call immediately.
If you do not have a primary care doctor but have some of the symptoms mentioned above, you can call the Covid-19 consultation hotline: 03-5320-4592. However, it is available only in Japanese and the line can be quite busy.
For Japanese speakers, you can also contact your local ward health center directly. Some of the most popular ones in Tokyo:
Minato Ward: 03-3455-4461
Chiyoda Ward: 03-5211-8175
Setagaya Ward: 03-5432-2910
Shinagawa Ward: 03-5742-9105
Meguro Ward: 03-5722-9089
Shibuya Ward: 03-3463-3650
This has the advantage to be fast and direct.
For non-Japanese speakers:
If you have persistent mild-cold-like symptoms, call the Tokyo Health Care Information Center (Himawari) at 03-5285-8181 (9:00 am to 10:00 pm, including weekends and holidays).
They should be able to inform you of hospitals that can treat international patients or have foreign language speaking doctors, and even book a consultation on your behalf.
If you do not have these symptoms but are feeling anxious, call the Tokyo COVID-19 call-center. 0570-550571. Open from 9:00AM to 10:00PM, support in English, Chinese, Korean and Japanese is available.
What are the steps to receive a PCR test?
To receive a covid test, you will need to follow the steps below:
1: Consult your local ward health center or, if you can't speak Japanese, the Tokyo Health Care Information Center (Himawari). They will introduce you to a hospital where you can conduct a test, most likely near where you live.
2: Contact the designated hospital, explaining you were referred by your local health center.
3: Go to the hospital for an outpatient examination. Wear a mask and do not take public transports or taxis. Your health center might eventually help arrange transportation if necessary. This preliminary test will probably include a CT scan and blood test.
4: A panel of doctors will review the results and notify you within one or two days. Until then, you will be asked to stay at home. If your case is prioritized, you might be asked to wait at the hospital. You will then receive the results on the same day.
5: Depending on the results, the following three scenarios might happen:
Severe symptoms with abnormal results: it will be mandatory for you to be immediately hospitalized. Doctors will decide whether you need or not to take the PCR test for coronavirus.
Mid symptoms with abnormal results: depending on the doctor's examination, you may be subject to hospitalization. If you do not need to stay at the hospital, you will probably not receive a PCR test and will be asked to self-quarantine and monitor your health for 14 days.
No abnormal results: you will be informed that your tests came back normal, and will be allowed to go back home.
Going through these steps ensures that, should you receive it, the examination and PCR test will be free regardless of your nationality or insurance plan. If the doctors decide that you need to be hospitalized, most of the costs will also be covered by the government.
Be careful! By going to the hospital directly, without a referral, you might incur medical fees if the results come back negative. These can quickly add up between 30,000 to 50,000 yen without insurance.
Besides, please be aware that the number of tests conducted in Japan is relatively low, about 8.7 per 1.000 people by the 1st of August, according to the World Health Organization. As such, receiving a test will mostly depend on the severity of your symptoms.
If you needed to get the PCR test, please check this article.
Where can I get PCR test in Tokyo?
If you are afraid you have contracted the SARS-CoV-2, don't hesitate to get tested today and, if tested positive, follow the public health and isolation regulations. Some of the clinics that cater to foreigners in English are:
T Care Clinic Hamamatsucho (Tokyo)
※Complete information in English available.
※Provide a negative test results certificate in English (travel certificate).
※Test site is easy to access and same-day testing is possible.
※Appointment is required. You can make an appointment from the official website.
St. Luke's International Hospital (Tokyo)
※Complete information in English available.
※Appointment is required (check website for more information).
Clinic For Otemachi Clinic (Tokyo)
※Information in English partially available.
※Appointment is required(check website for more information).
Clinic For Tamachi Clinic (Tokyo)
※Information in English partially available.
※Appointment is required(check website for more information).
Some useful links:
For those who have issues finding up to date information regarding the Covid-19 pandemic, we compiled some useful links below:
Q&A on the Japanese Ministry of Health website: https://www.mhlw.go.jp/
Testing data around the world:https://ourworldindata.org/coronavirus-testing
The World Health Organization dashboard: https://covid19.who.int/
Covid19 tracker for Japan: https://covid19japan.com/
Tokyo Metro updates on Covid-19: https://stopcovid19.metro.tokyo.lg.jp/en/
COCOA (Official Covid-19 tracing app):
– For iPhone
– For android
In any case, don't forget to follow the usual precautions: wear a mask, wash your hands regularly, respect social distancing, and avoid going out if not necessary.
Recommended for you
---