What to Buy at 7-Eleven in Japan
10 Best Things to Buy at Seven Eleven Convenience Stores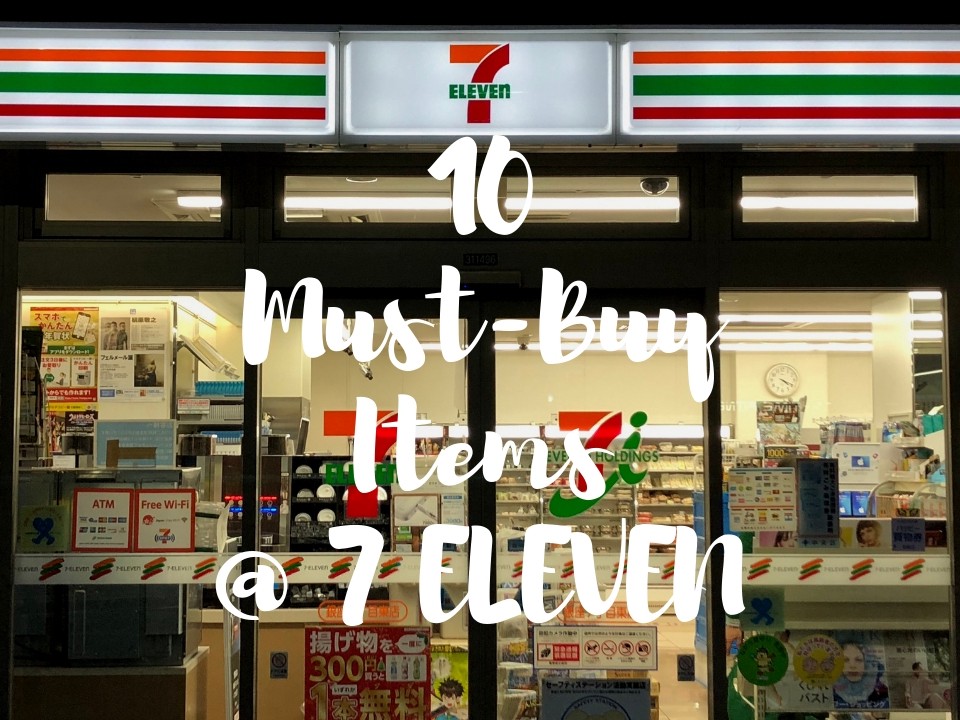 There are countless convenience stores (which are commonly called Conbini in Japan) all around Japan, where you can get anything you want for living from food and drinks to toiletry goods. Then, this convenience store guide introduces 10 must-buy items to buy at 7-Eleven (which are commonly just called SEVEN in Japan), one of the well-established and largest convenience store chains in Japan.
7-Eleven has over 20,000 chain stores in the country and over 40,000 in the world. The predecessor of 7-Eleven was founded in the United States in 1927, and it was named after its business hour at the times from 7 a.m. to 11 p.m. 7-Eleven has established itself as the most convenient and popular stores among Japanese people since the first store opened in 1974.
The gigantic convenience store chain offers not only a variety of items but also satisfactory quality. 7-Eleven would be the first option at mealtimes in Japan since the quality meals such as Bento (like a boxed lunch) and Onigiri (rice balls) are more budget-friendly than dining at restaurants. That is also a good chance to experience typical Japanese food at an affordable rate. Let's check out 10 best things to buy at 7-Eleven!
1. Onigiri (Rice balls)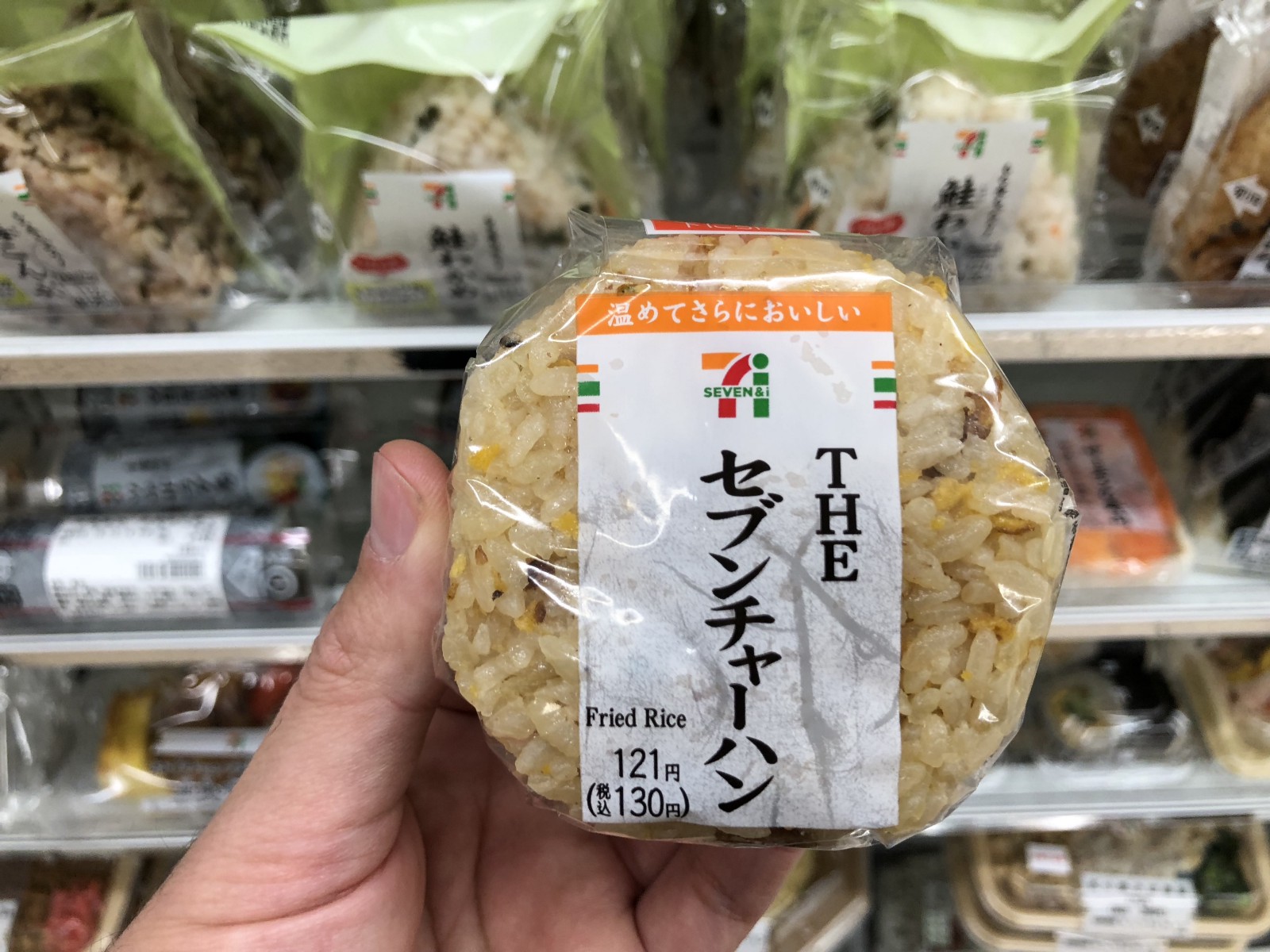 What you should buy at 7-Eleven in Japan is an Onigiri the first. There are about 10–20 kinds of flavors at a store, which include various ingredients from salmon and tuna to Natto (fermented soybeans) covered by dried seaweed. Some are made with flavored rice without dried seaweed.
▽The list of 10 Best Popular Onigiri at Convenience Stores in Japan▽
▽Check out how to open Onigiri since it's a little hard to do for the first time▽
2. Hot light meal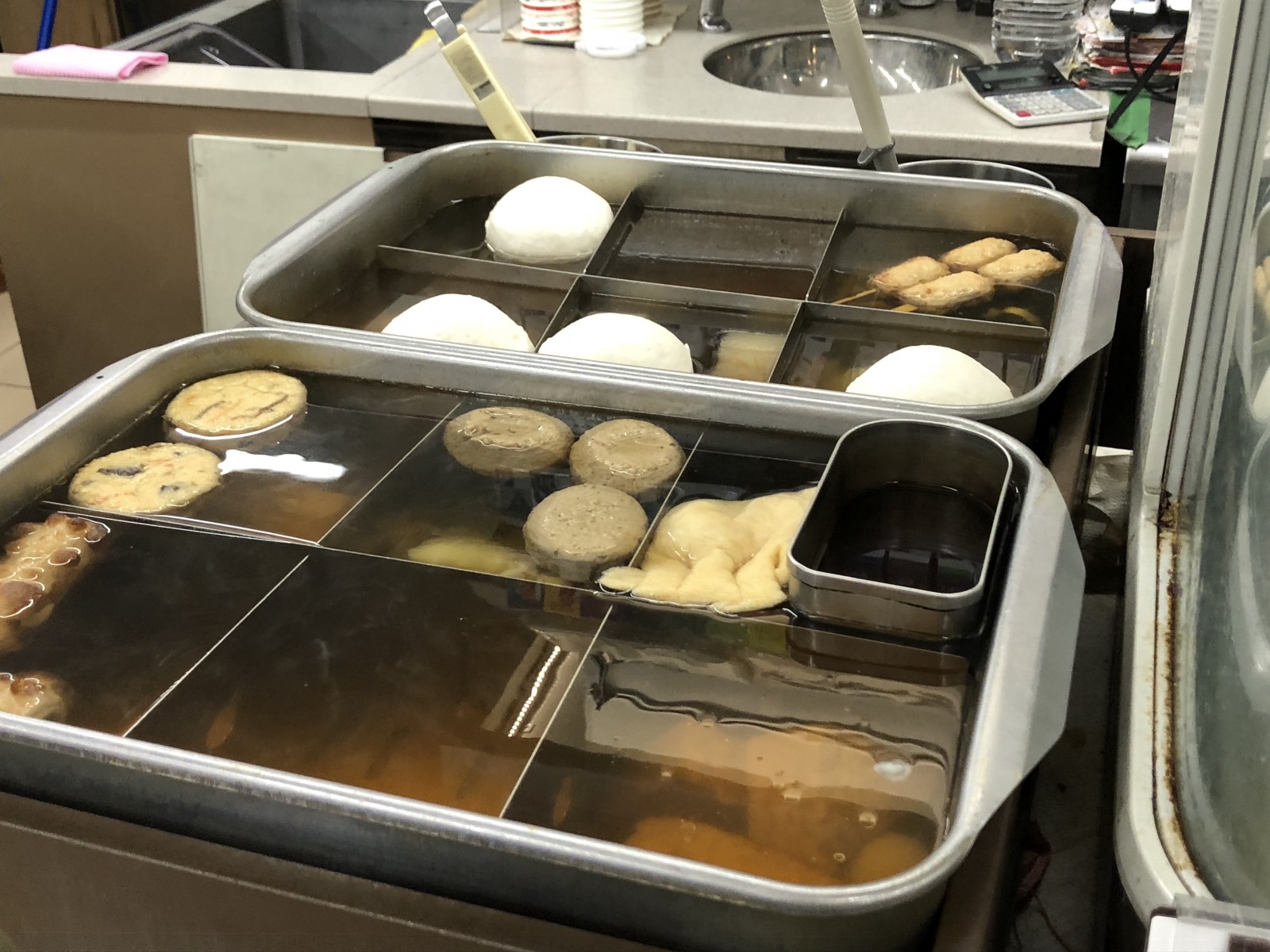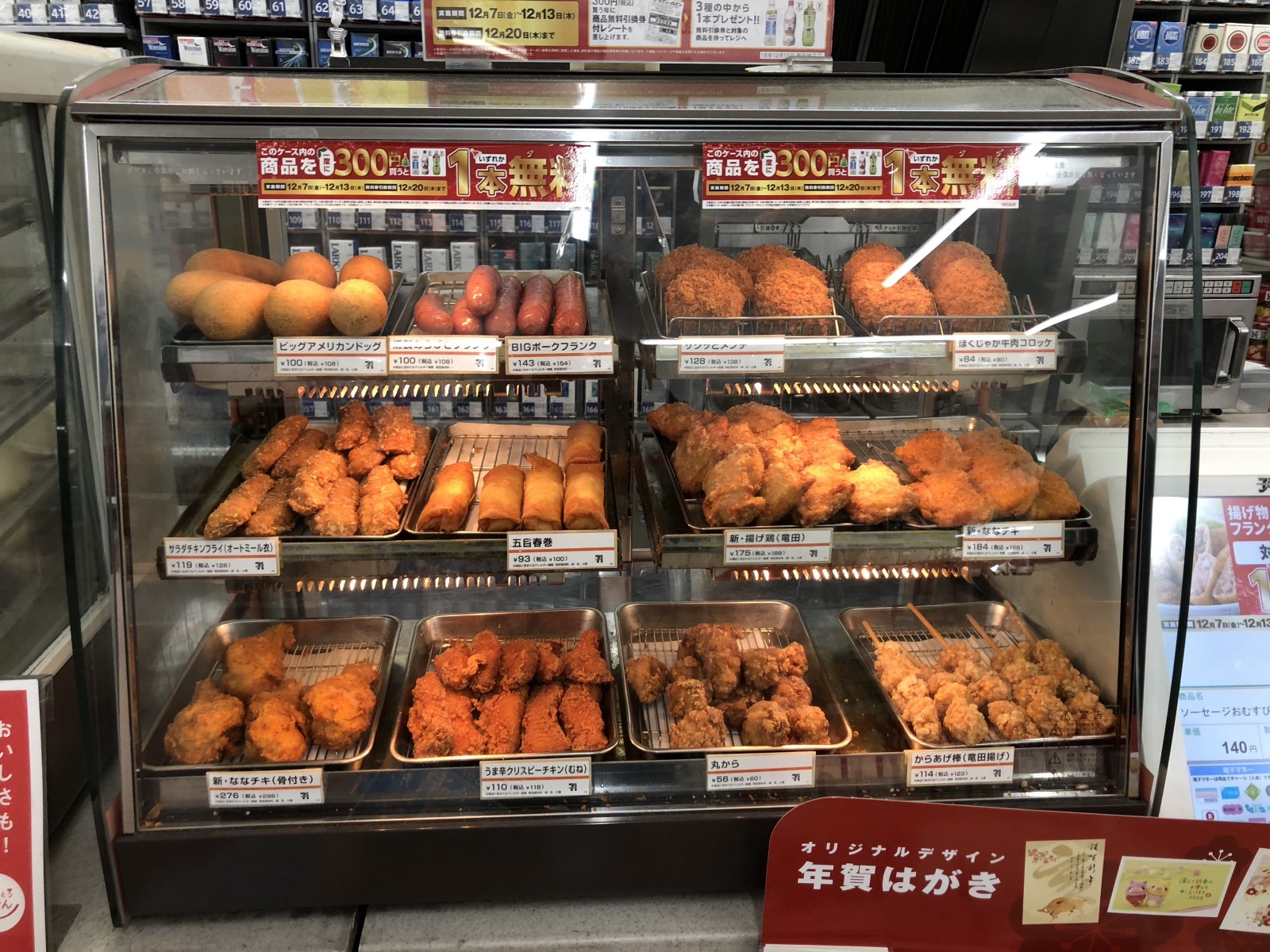 One of the reasons why 7-Eleven is that popular is definitely its hot light meals sold on display in front of cash registers, which are called Hot Snack in Japanese. There are deep-fried food like Karaage (Japanese fried chicken) and spring rolls and Oden (a kind of Japanese hot pot). They are available from around 100 yen, so it's recommended to buy them as a side dish or for a snack in the daytime.
3. Drinks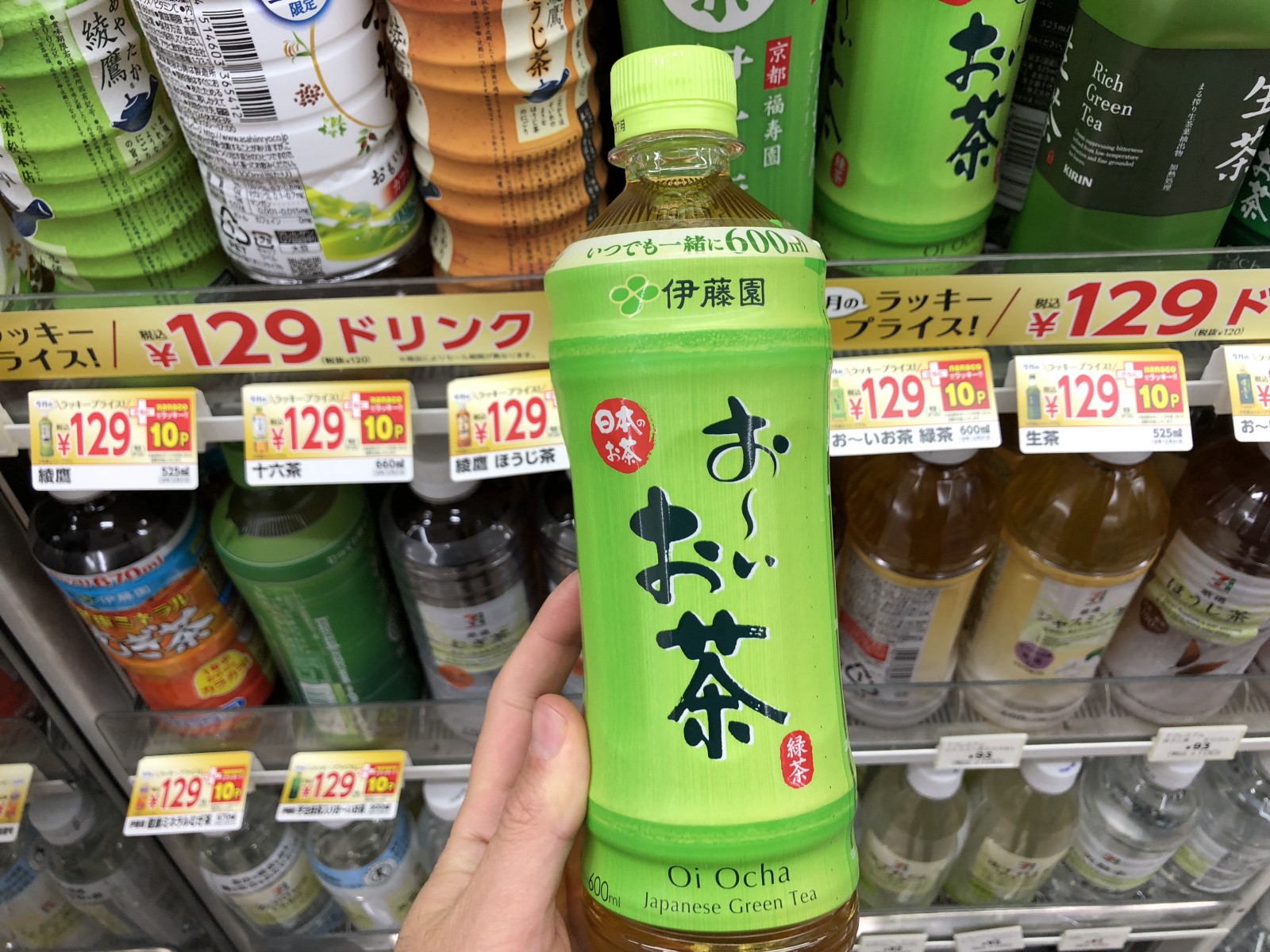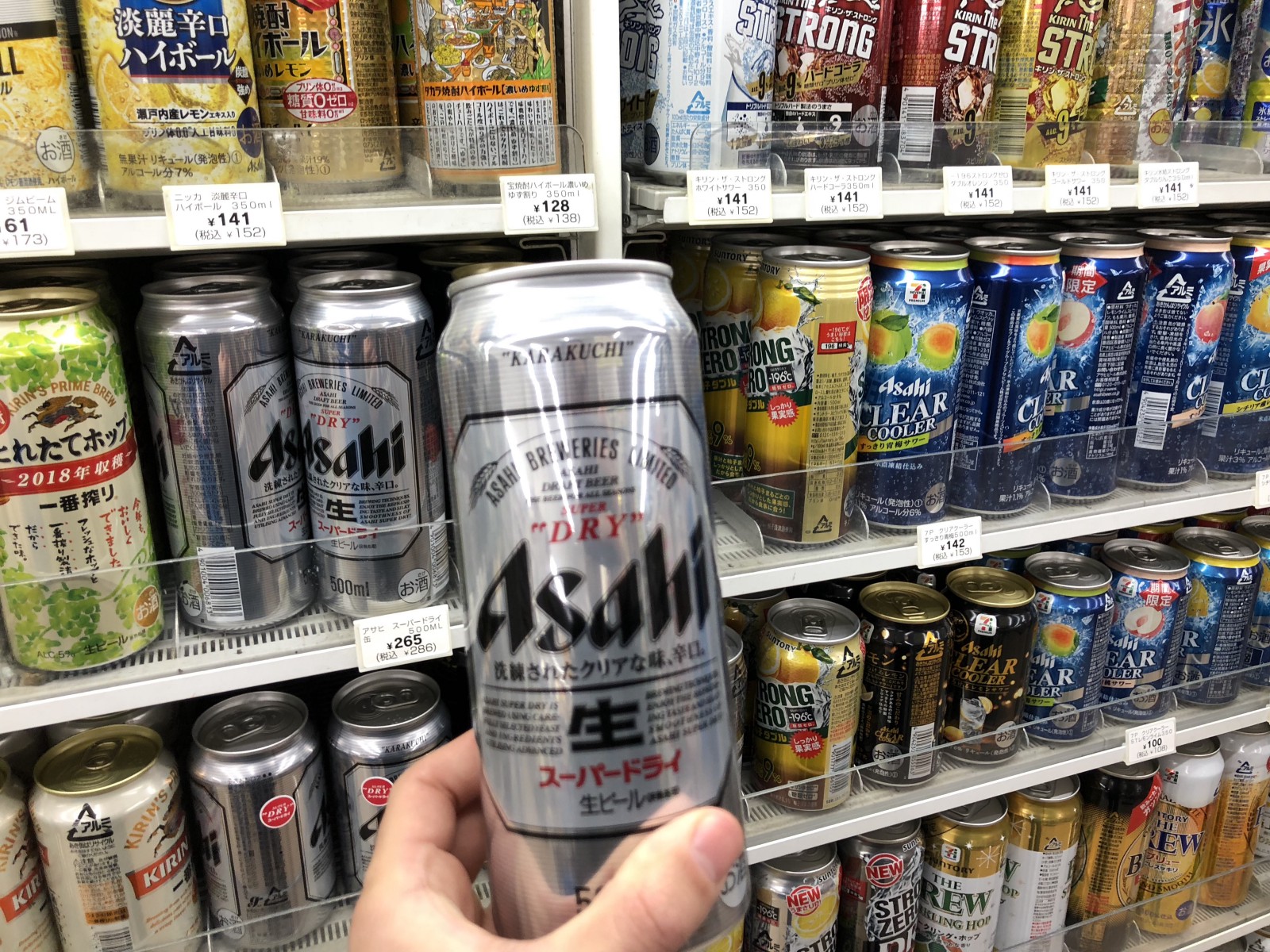 There are almost all major drinks including alcohol in 7-Eleven in Japan. You may wonder which drink you should buy before a variety of products from teas, fruits juices and pops to beers and wine. And, there are tens of options if you buy a bottle of green tea. In the cold season, hot drinks are available, too. Surprisingly, you can enjoy sipping a cup of quality coffee just for 100 yen.
4. Snacks and Sweets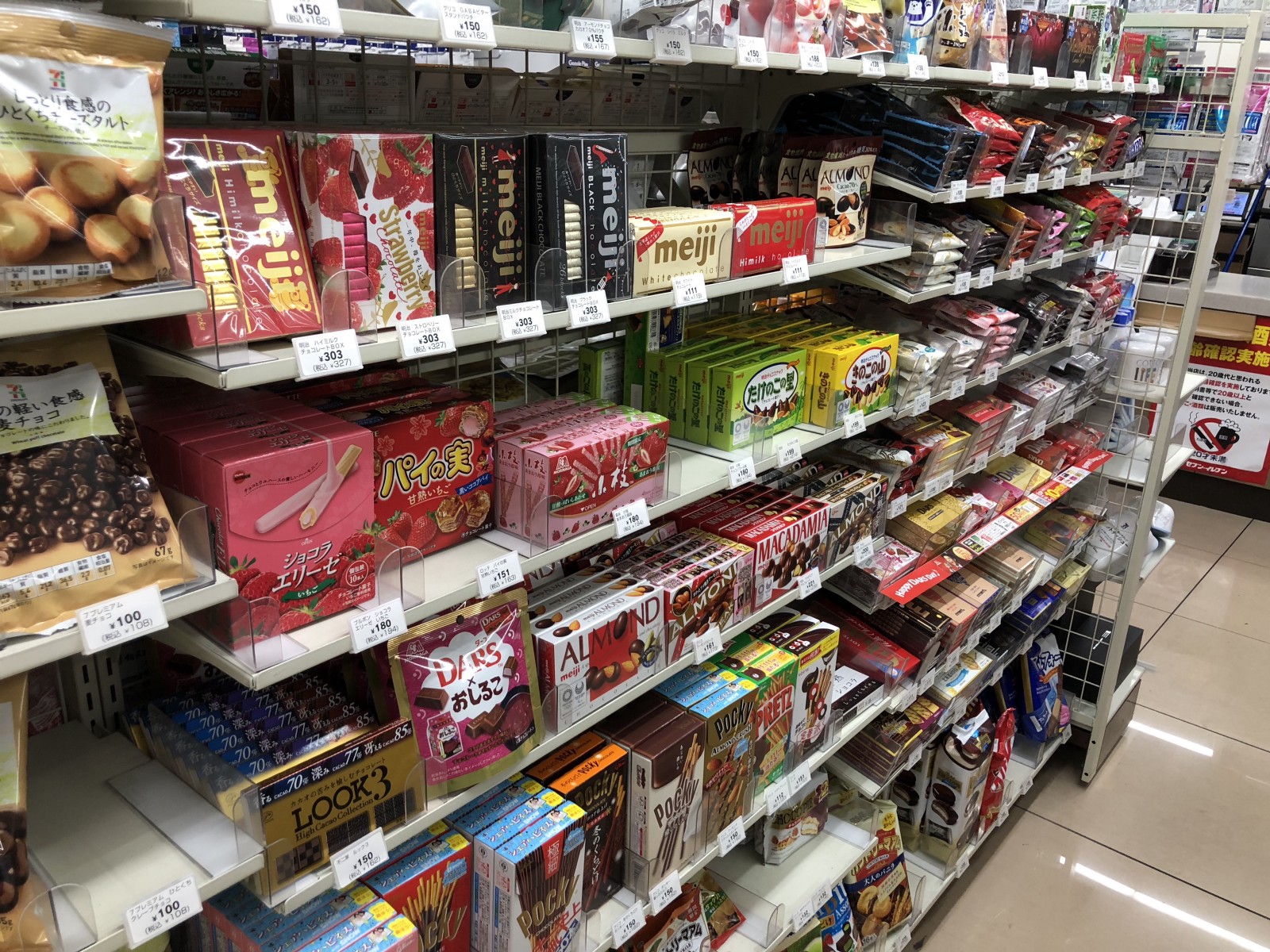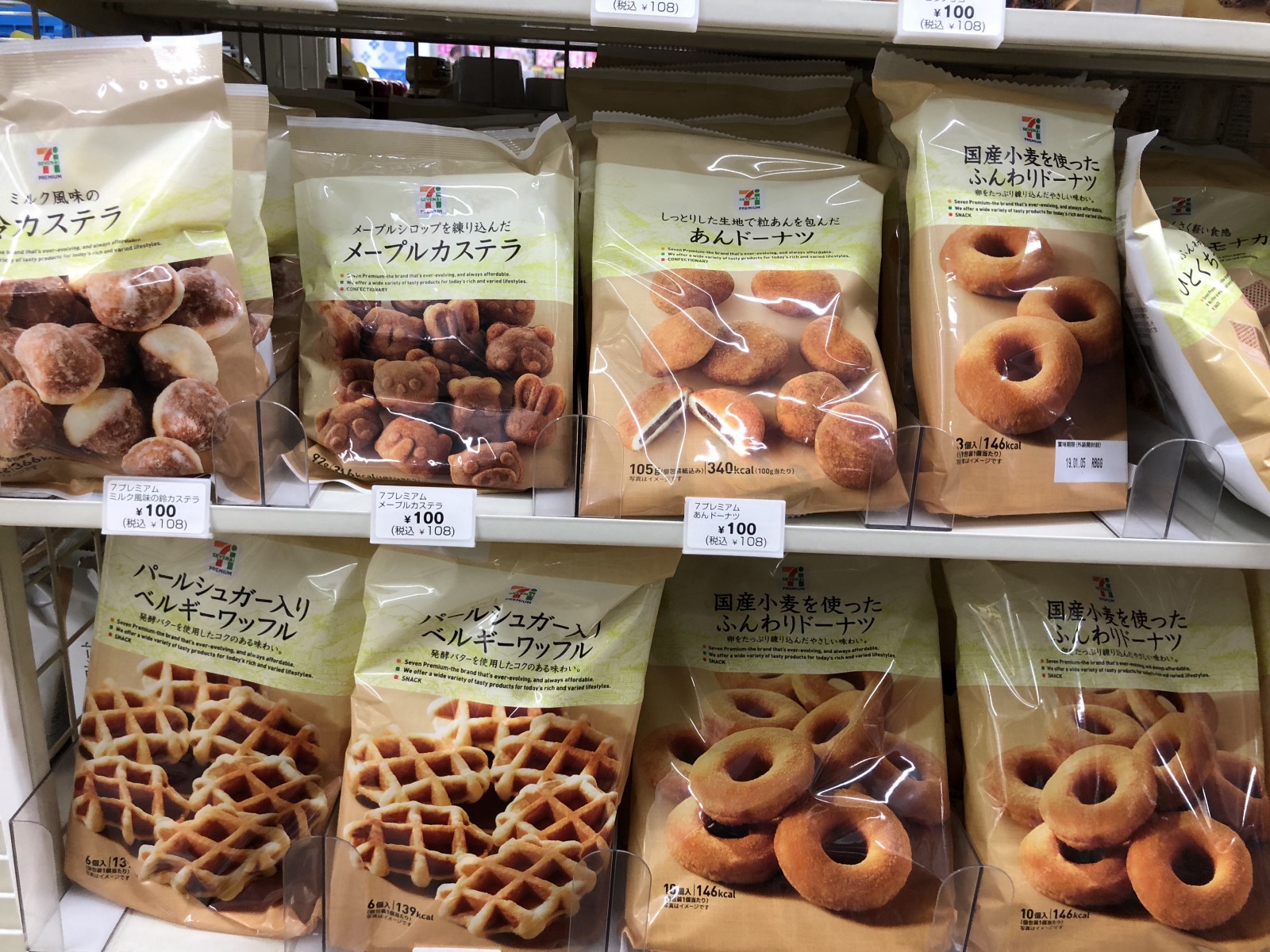 You also should not miss Japanese snacks and sweets at 7-Eleven stores. A large number of Japanese snacks, candies and chocolates are on store shelves. Of course, the popular products such as Pocky and KitKat are available there. The convenience store also sells its private brand snacks with the 7-Eleven's logo on the package like the right-side picture above. It's unbelievable to get that gorgeous food at that cheap price!
5. Bento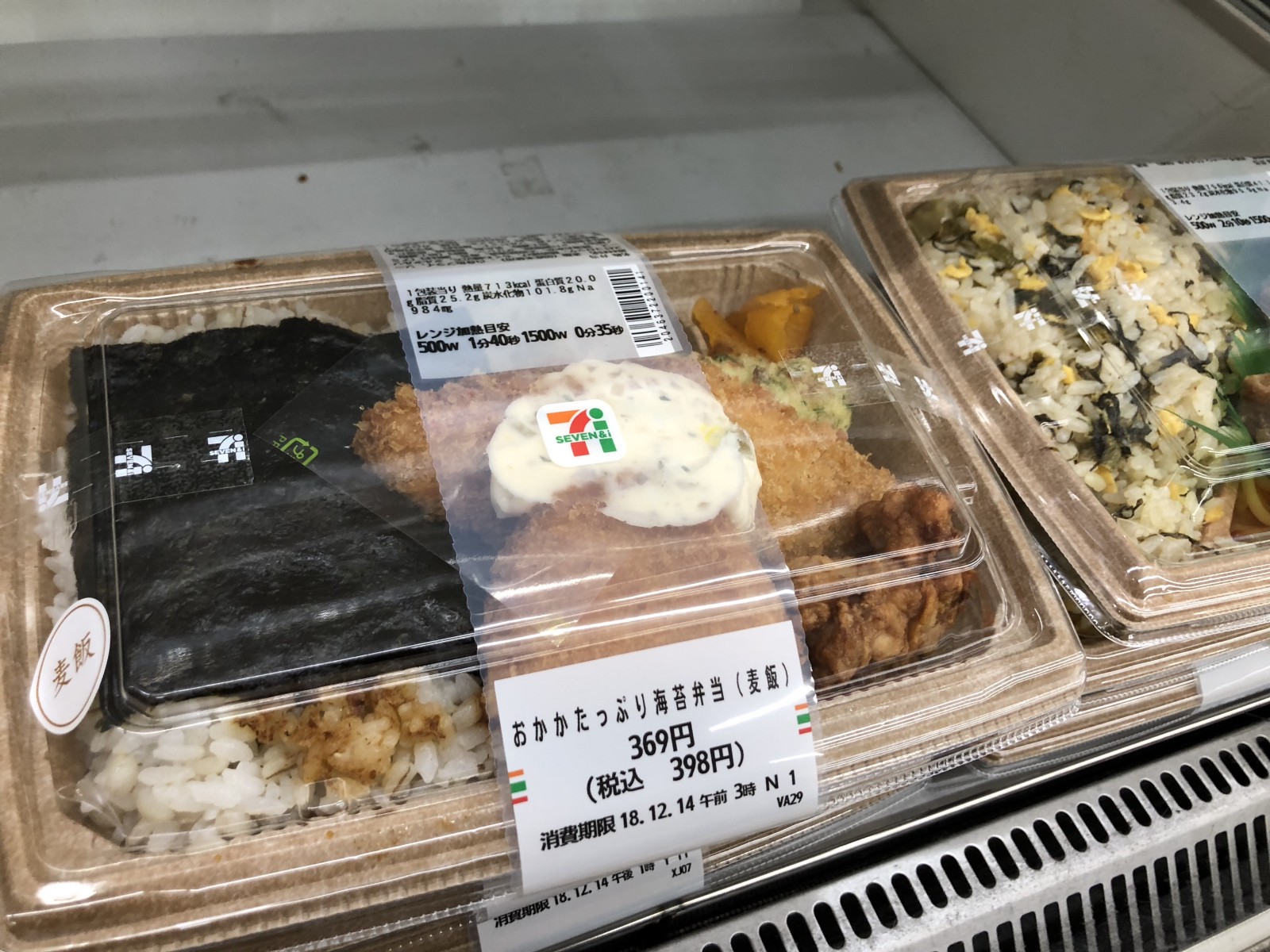 If you are looking for a budget-friendly meal, a boxed bento will be the first choice, which commonly consists of rice and lots of side dishes. In addition to those typical bento, there are many other boxes including pasta, ramen, Soba noodles and so on. Staff asks you if you would like it heated up at cash registers like this "Atatamemasuka?", so answer "Yes" or "Hai (Yes in Japanese)" if you want to heat up your meals with the microwave.
6. Sandwiches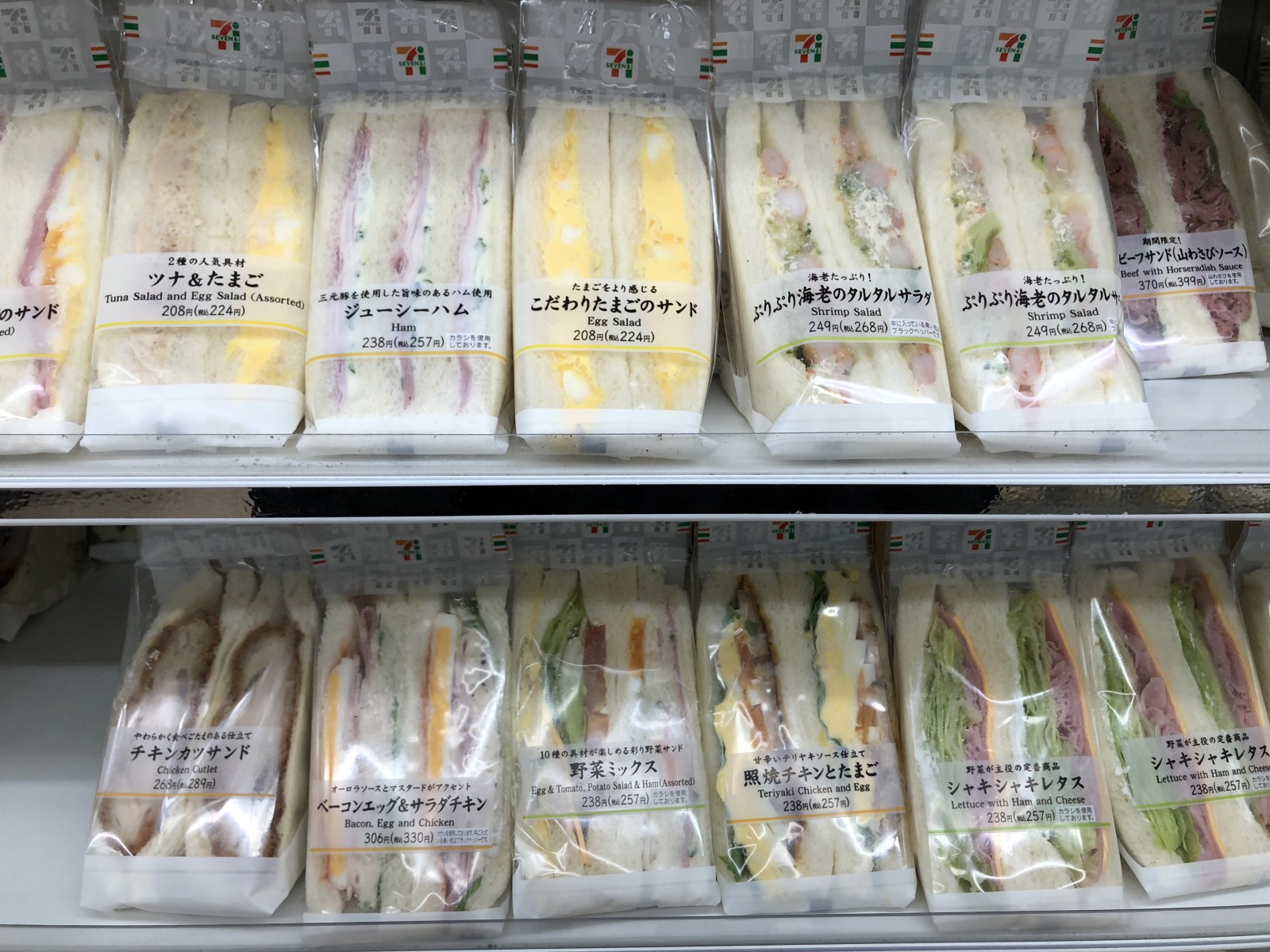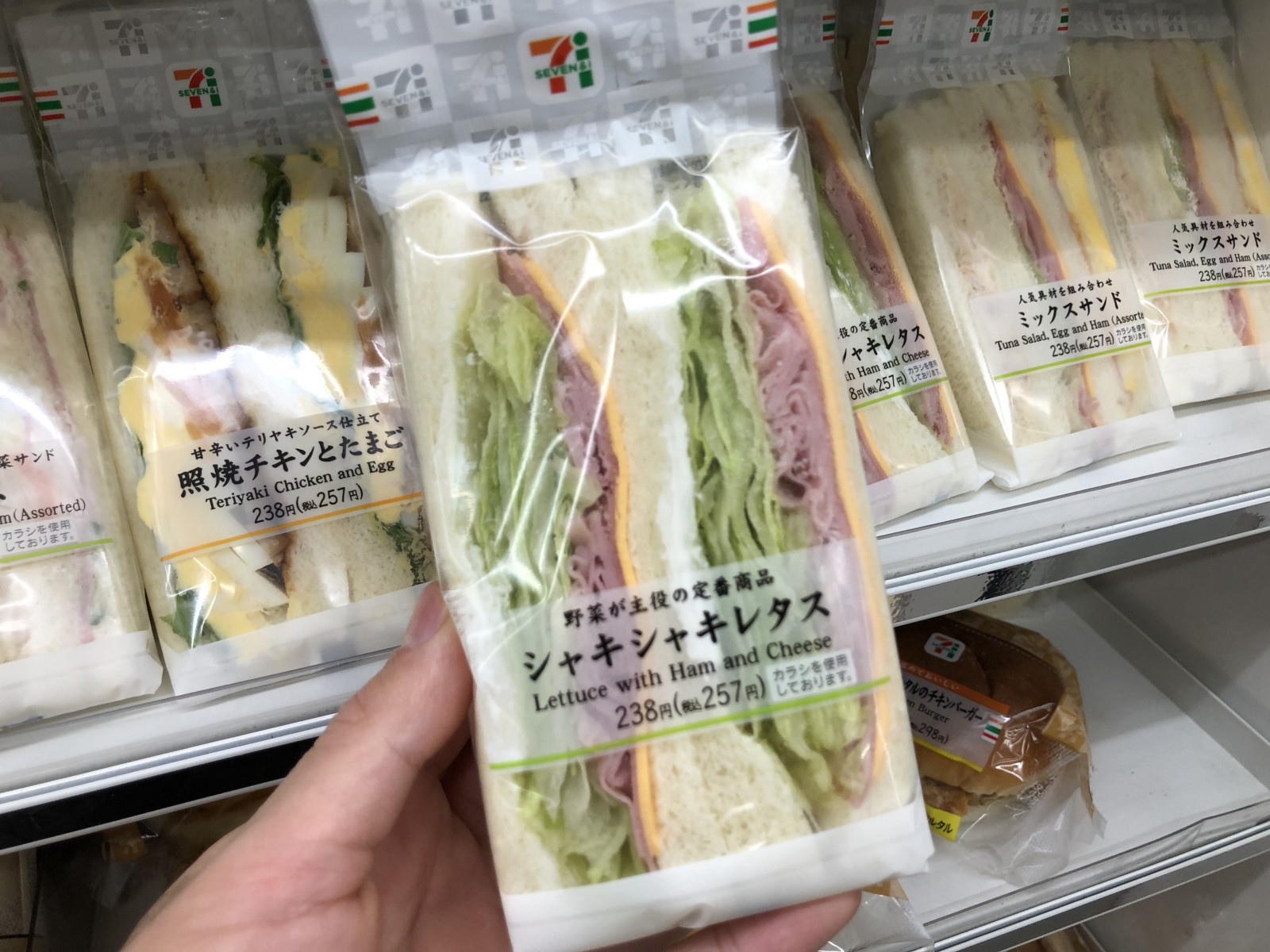 Sandwiches are a familiar meal for you, but you should try to eat a Japanese one at e-Eleven. It provides a wide lineup from lettuce and ham to egg and chicken just for 200–300 yen. Lettuce with Ham and Cheese (シャキシャキレタス) is one of the most popular sandwiches and my best recommendation in 7-Eleven. Sandwiches with fruits like strawberries and whipped cream are also popular though some of you may think that is a little weird.
7. Bread and Pastry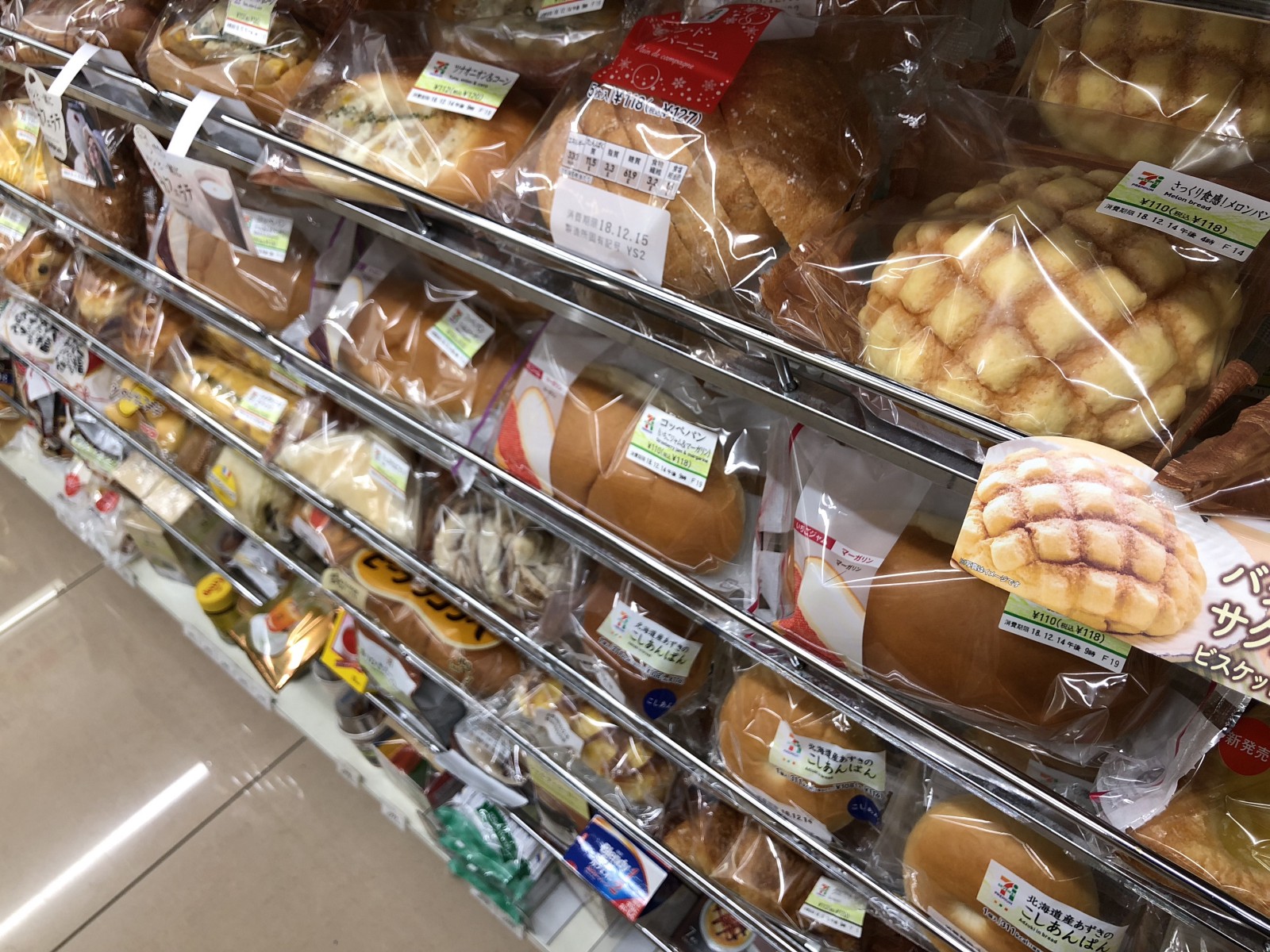 Breads and pastries are one of the most sold products at 7-Eleven, and there is a wide lineup of breads and pastries which you cannot see in other countries. Most of them are filled with some ingredients such as bean jam, slices pf apple, chicken, beef, etc. Take some flavors and bring them back to your hotel for your bedtime snack or breakfast in the next morning.
8. Instant Noodles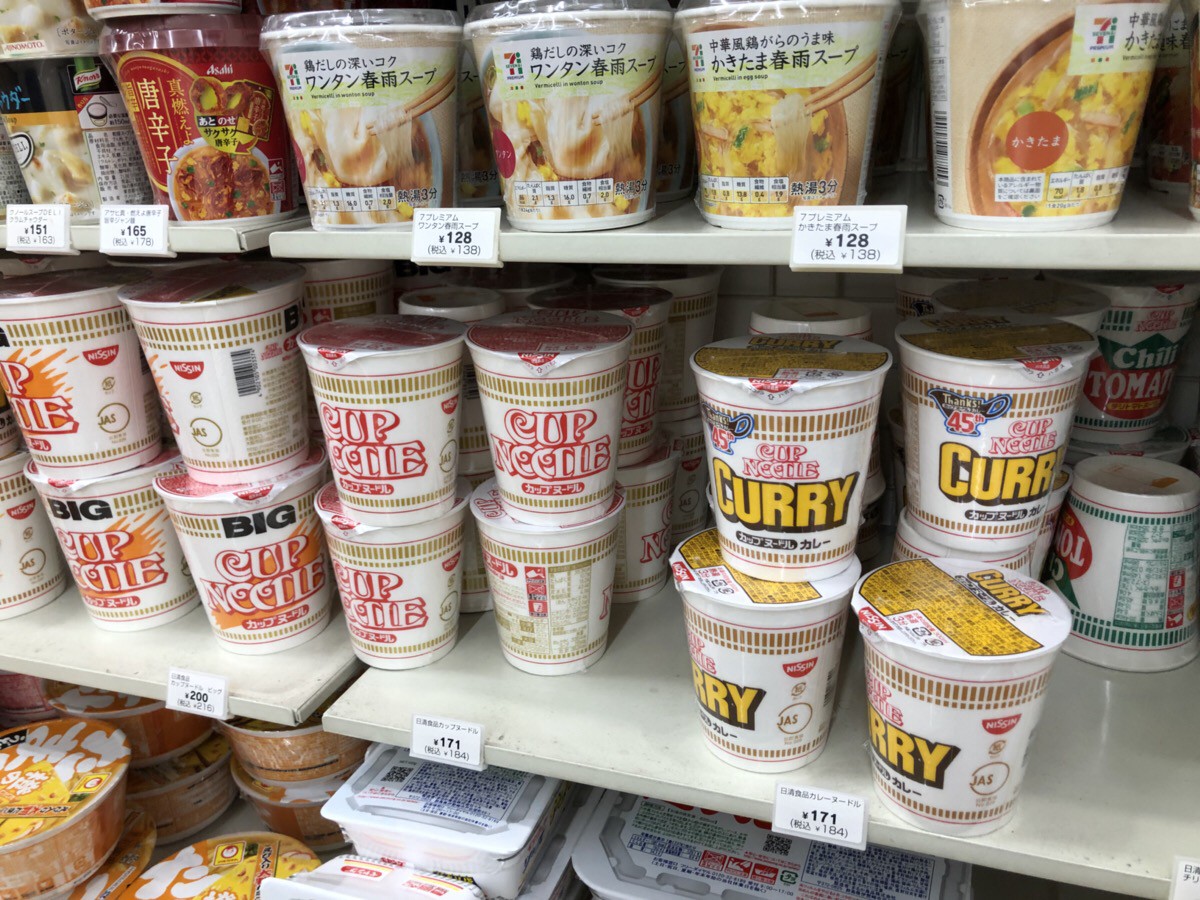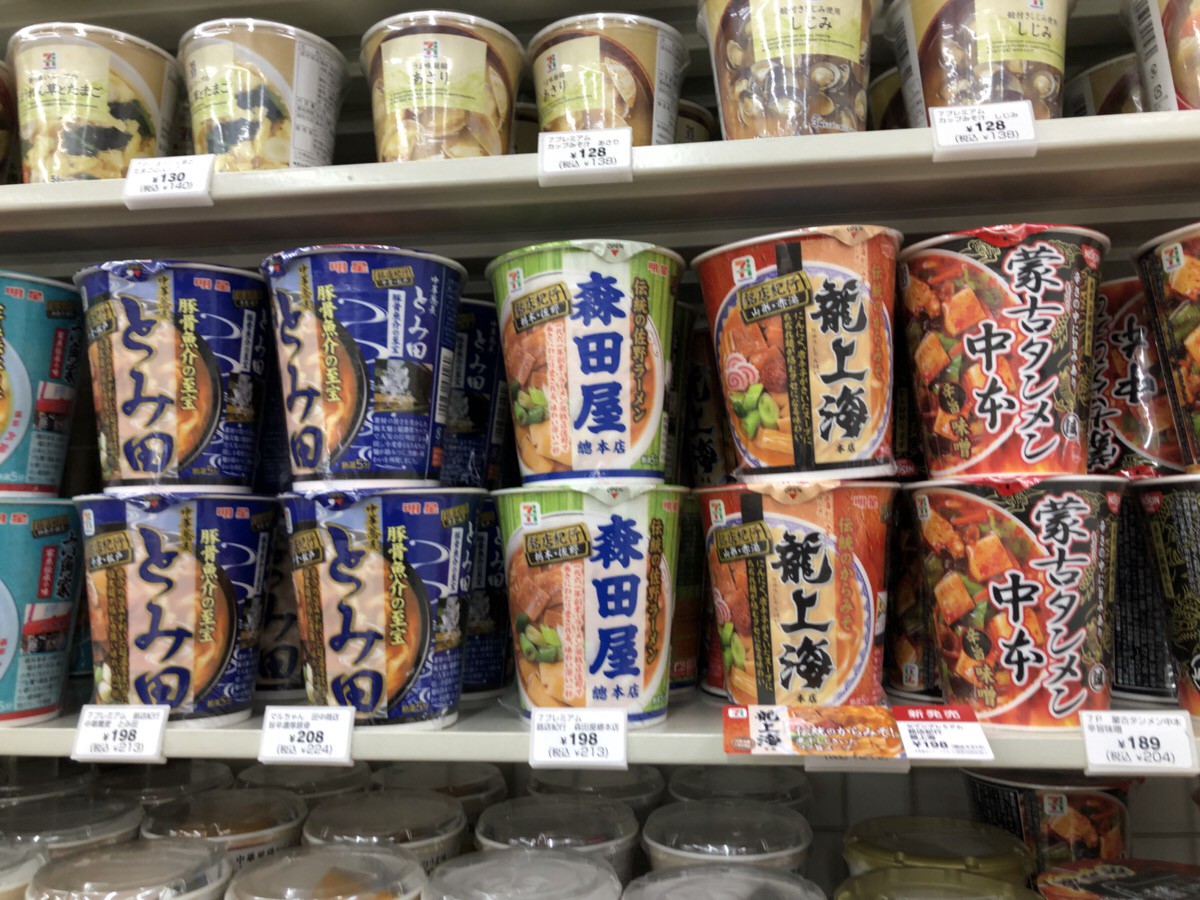 This is what you should try and bring back home as souvenirs for your family and friends. Instant Noodles are one of the most familiar Convenience store food items for Japanese. They are really reasonable and as delicious as Ramen served at restaurants. You can experience nice Ramen in several minutes: pouring hot water, waiting for 3–5 mins and just eating it! Each store has lots of kinds of instant noodles, so check out what to buy in this article below.
9. Daily necessities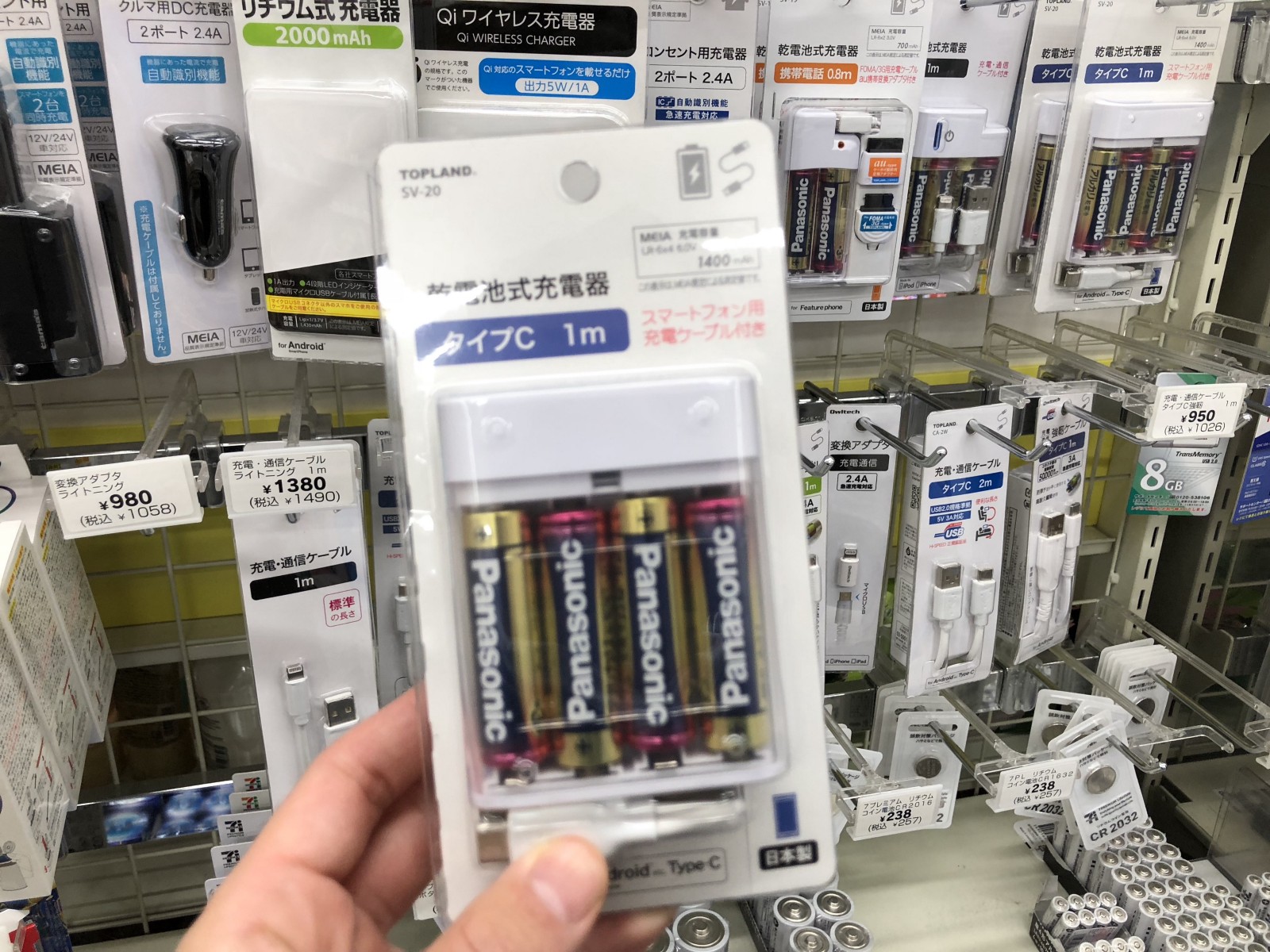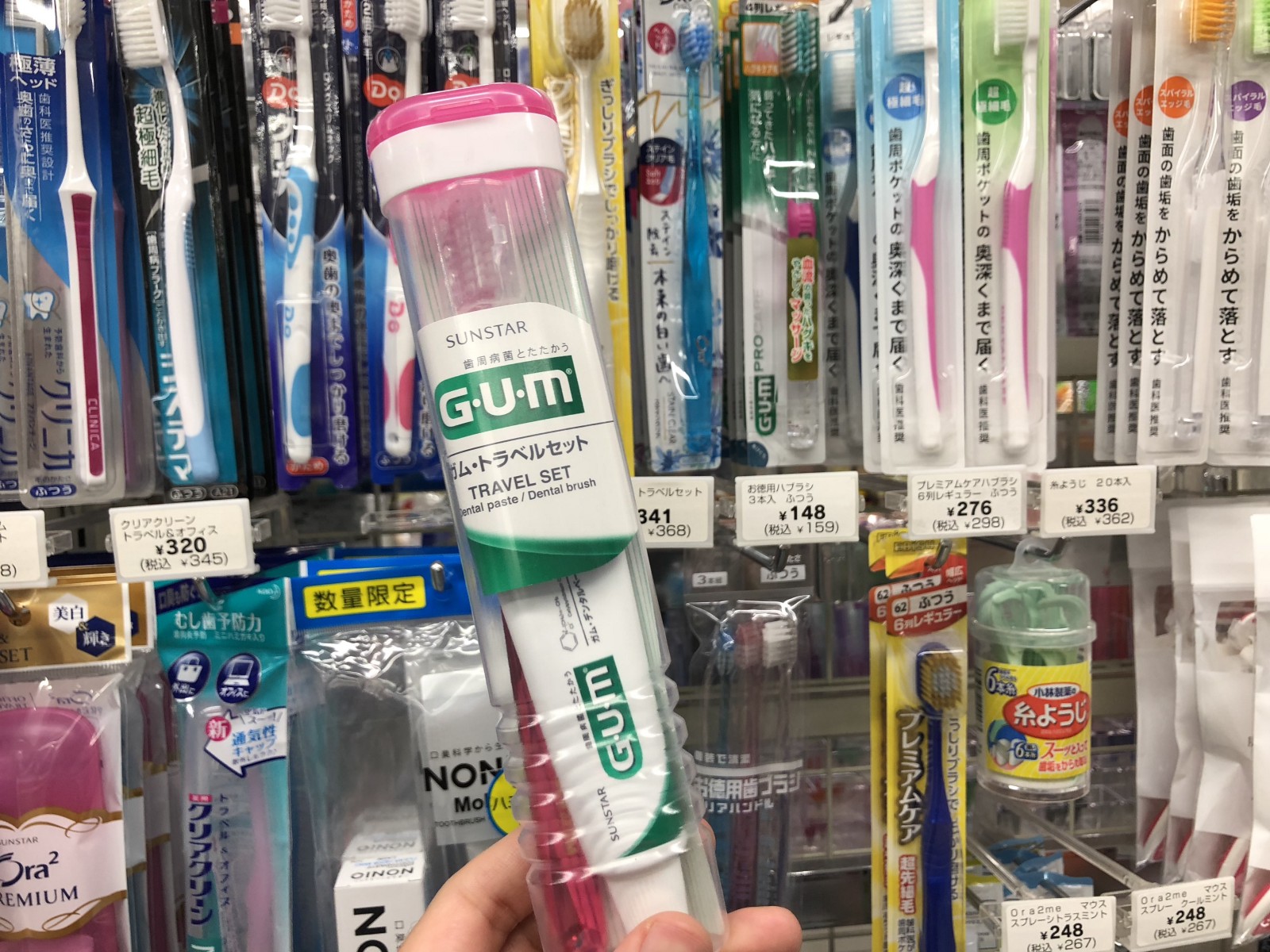 7-Eleven provides you with almost everything you want for your travel. From toiletry goods such as toothbrushes and shampoos to chargers and batteries for smartphones, you will have no trouble searching about those items. More surprisingly, it sells clothes including socks and underclothes. If you have any problems on your trip, try to hit on a 7-Eleven store.
10. Books and Magazines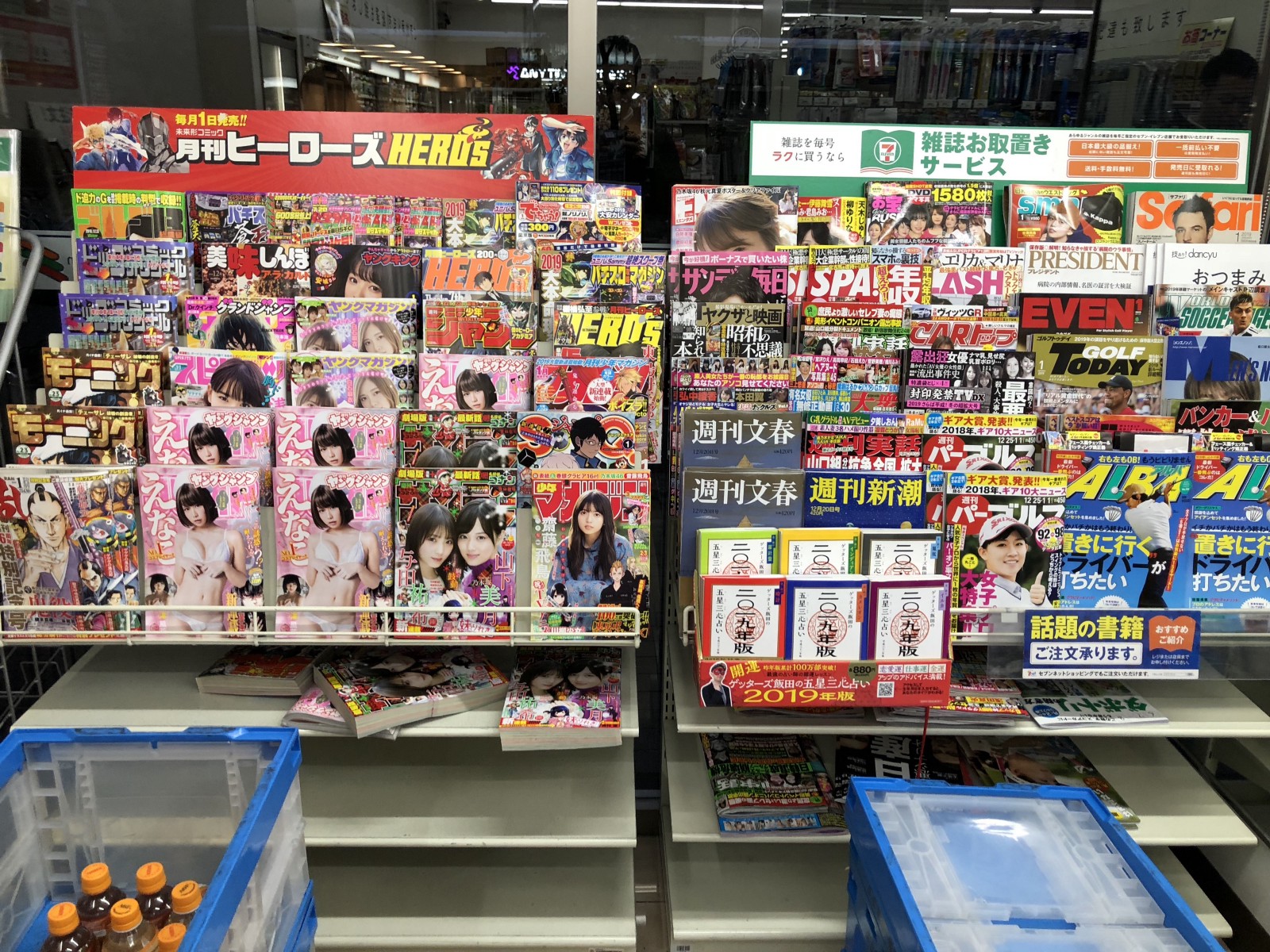 This is an interesting part of Japanese convenience stores: books and magazines. A variety of books are lined on the bookshelves from manga magazines to travel guides. Most of the books there are written in Japanese, but they entertain you visually giving you information about trends in Japan.
Convenience stores are also one of the most popular tourist sites in Japan whether you but something or not. As far as I'm concerned, it's recommended to visit 7-Eleven stores if you find one in the town. For more info about popular stores in Japan, you might also like these articles below.
▽Related Articles▽
▼Editor's Picks▼
---