5 Best Convenience Stores in Japan
An introduction to the top 5 Konbini in Japan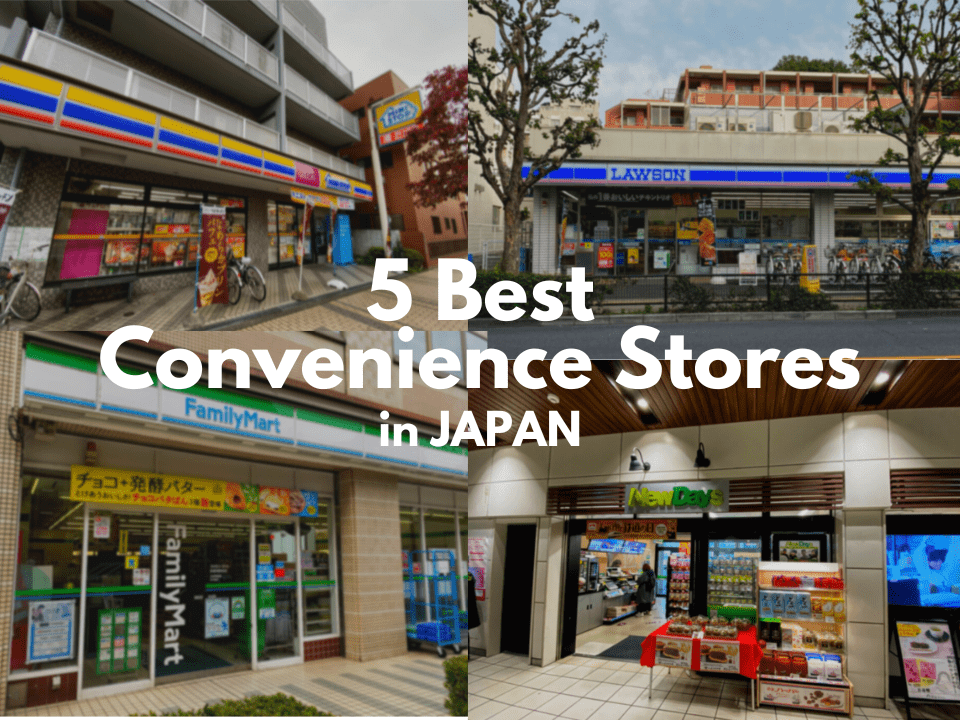 Convenience stores are essential things, no matter whether you live in Japan or are just visiting Japan for a few days. Because of the immense convenience that these stores provide, you will see them pretty much anywhere you go. In large cities, especially, there are times you will spot several convenience stores from a single point in the city.
You will also notice that there are many franchises of convenience stores. In essence, all these convenience stores will offer similar products and services, however, each franchise has its own attractive point that differentiates them from the rest. And that is where this article may assist you.
In this article, I will introduce to you the 5 best convenience stores in Japan. I will share with you a little of the history of each of these as well as their attractive points and popular products.
---
What is a convenience store (Konbini)?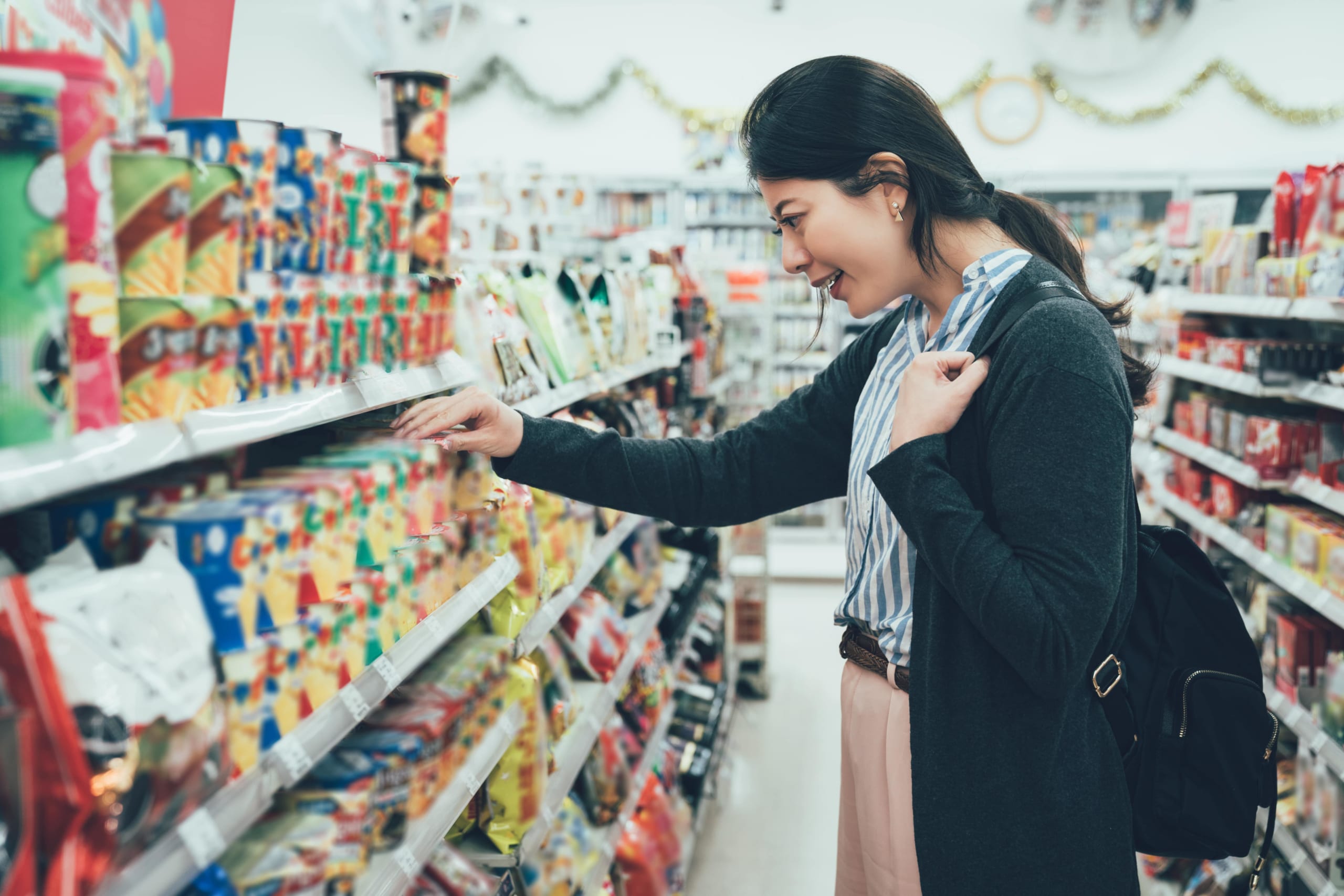 Convenience stores, also known as Konbini (コンビニ) are mid-sized stores that offer a wide variety of goods and services. Most of the essential things that you need during a trip can be found in a single convenience store, hence the name of these establishments.
First, you will find in a convenience store a wide variety of food: from ready-made food, bento boxes, onigiri, and sandwiches to frozen food you can take back home(hotel) to microwave. You will also find any type of snacks, sweets, and drinks(hot, cold, energy drinks, alcoholic beverages… you name it, they've got it). You will also find essential goods such as kitchen supplies, stationery, over-the-counter medicine, and other everyday supplies as well as newspapers and magazines.
The services that a convenience store offers include ATMs, bill payments, delivery services, copy machines (fax machine), event ticket purchasing, etc.
There are over 58,000 convenience stores across Japan, and most of these are open 24 hours a day, 7 days a week. Out of the many convenience stores that you will encounter during your stay in Japan, Seven-Eleven, Lawson, and Family Mart are the undisputable top 3.
From here, I will introduce the top 5 convenience stores in Japan.
1. Seven-Eleven (7-Eleven)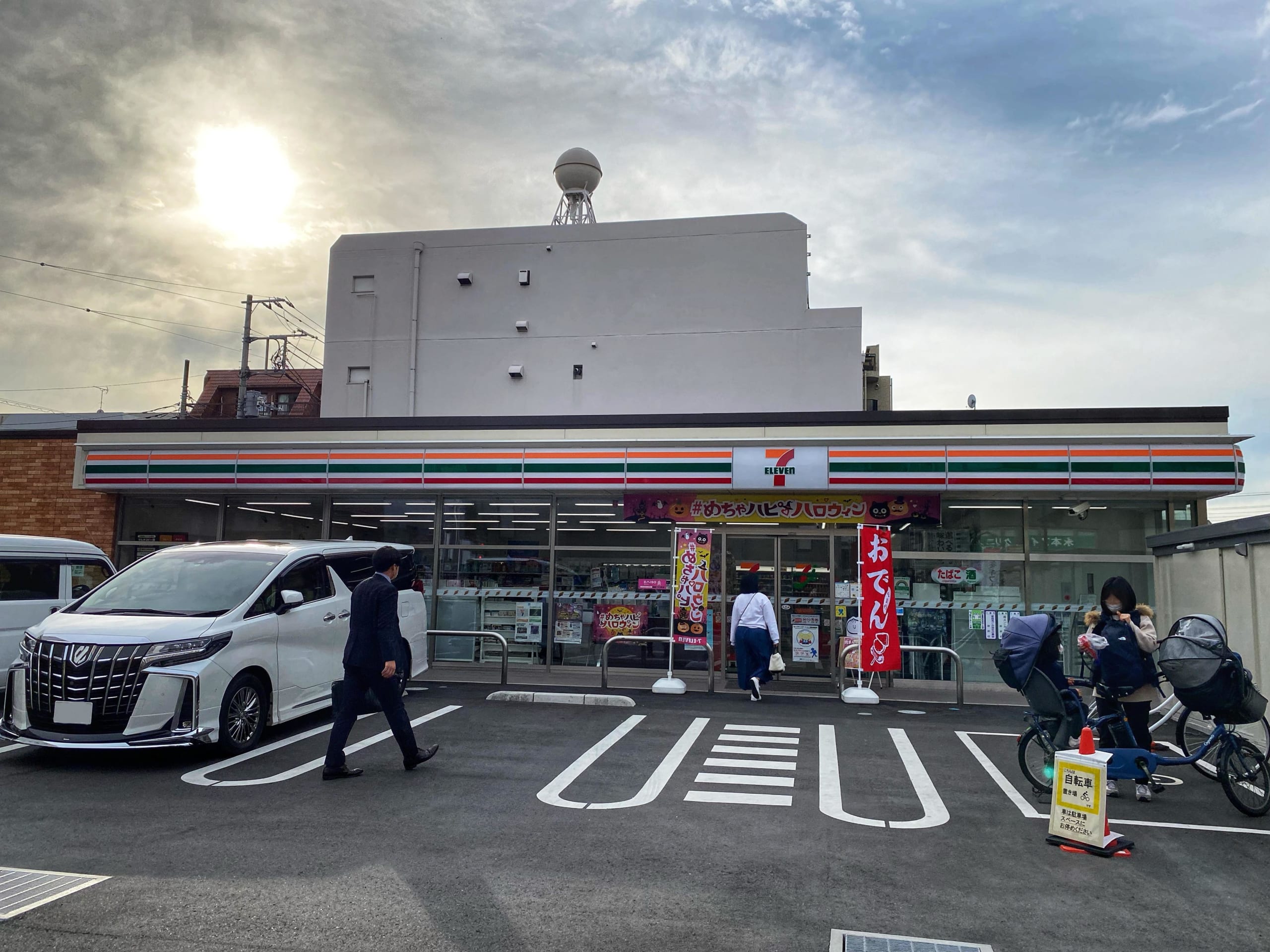 Seven-Eleven (セブンイレブン) is the largest convenience store chain in Japan, having over 21,000 stores across Japan. Almost anywhere in Japan that you visit will have more Seven-Eleven stores than any other convenience store chain.
Seven-Eleven in Japan started when the department company Itoyokado acquired the rights from Southland Corporation (owners of Seven-Eleven in the US). The first Seven-Eleven in Japan opened in Toyosu in 1974.
Seven-Eleven in Japan is well known for its original brand "Seven Premium" which includes a wide variety of products that are relatively cheaper while also having a relatively larger size. Another thing is that they have a relatively wider variety of alcoholic beverages and foods that accompany well with these drinks.
2. Lawson
The second convenience store chain on this list is Lawson (ローソン). Same as Seve-Eleven, Lawson is also a convenience store chain that originated in the United States. The Japanese company Daiei acquired the rights for the store in Japan, and the first Lawson in Japan opened in Toyonaka city, Osaka in 1975. There are over 14,500 Lawson stores across the country.
Lawson's original brand is called "Lawson Select" and these products are easily recognizable because of the cute and simplistic packaging. Lawson is also famous for its sweets. You should definitely try their roll cake!
If you are in Tokyo, you should know there are also "100 yen Lawson" and "Natural Lawson" which are separate types of stores. 100 yen Lawson is the 100 yen shop version of Lawson while Natural Lawson offers products that are more health-oriented.
3. FamilyMart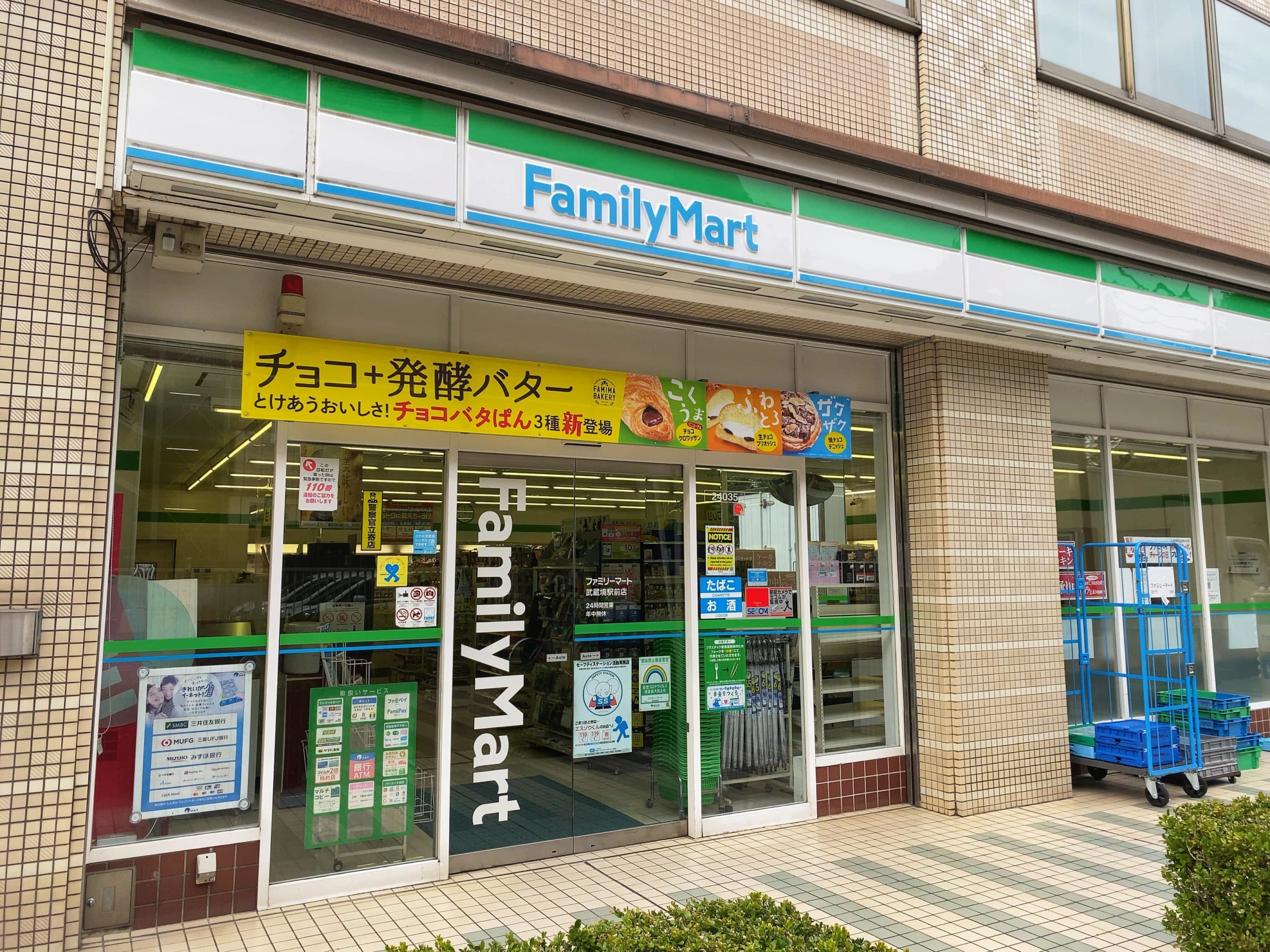 Then we have Family Mart (ファミリーマート) to complete the big 3 Japanese convenience store chains. There are over 16,500 Family Mart convenience stores in Japan which puts it in second place after Seven-Eleven.
It all started for Family Mart when the company Seiyu opened its first Family Mart as an experiment for their new business. This experiment shop opened in Sayama city in Saitama prefecture. After the experiment proved to be successful, the first franchise shop opened in Funabashi city, Chiba prefecture, in 1978.
Family Mart's original brand is called "Fami maru", it has several popular products such as their Onigiri balls, their bone-less fried chicken "Fami-Chiki", and their "Salad Chicken" which comes in several flavours.
4. Ministop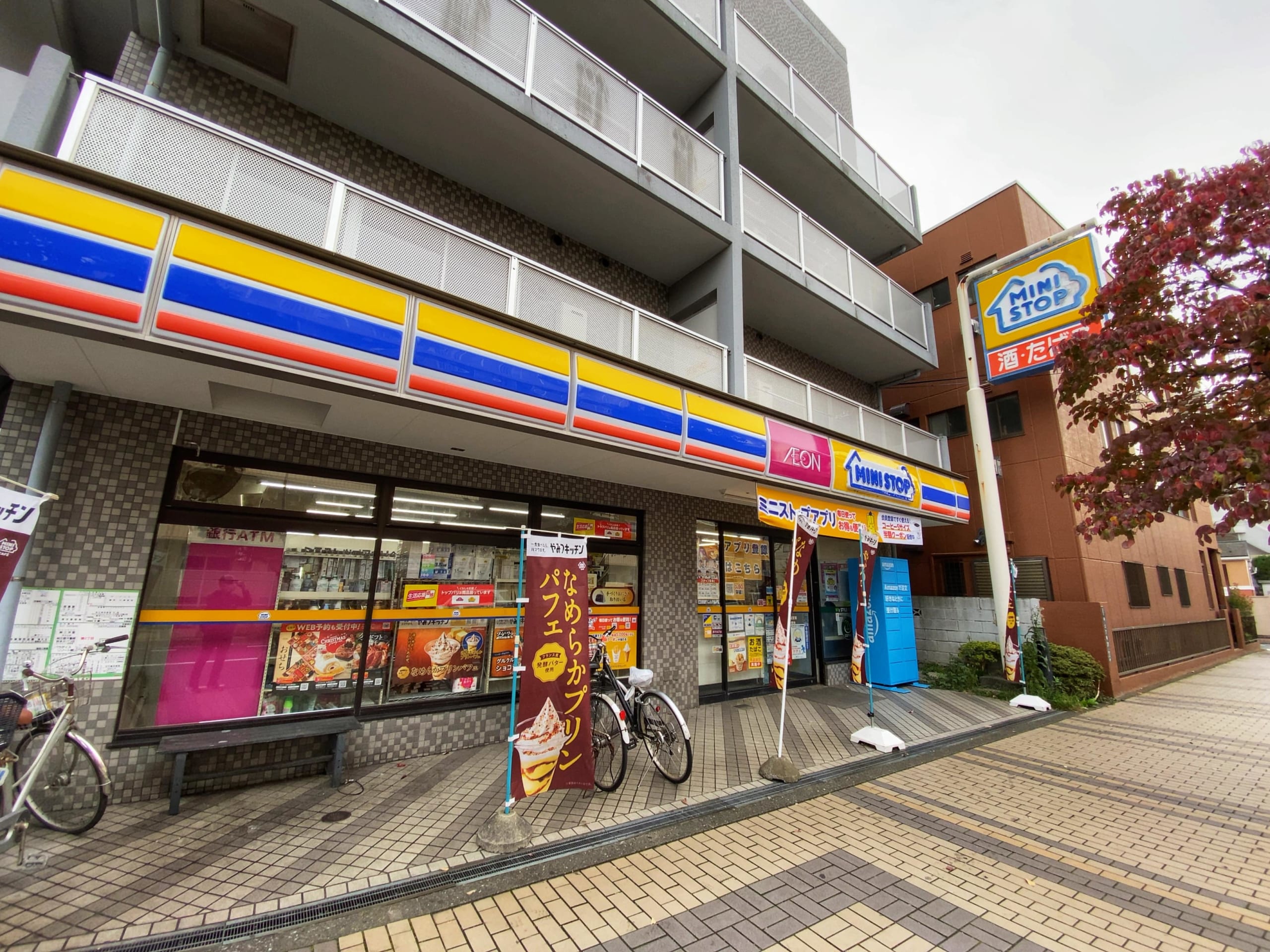 Next on our list is Ministop (ミニストップ) which is a convenience store that can be found in 27 prefectures across the Honshu, Shikoku, and Kyushu islands in Japan. There are currently just under 2,000 Ministop stores in the country.
The first Ministop in Japan opened back in 1980 in Yokohama city, Kanagawa prefecture. Ministop is a subsidiary of the larger retail company ION, so you will find many products from ION, ION's original brand "Topvalu", and Ministop's original products.
Another attractive point is their "eat-in section" and their wide variety of ready-made snacks. This is something Ministop has put effort since their first shop in Yokohama. Their ice cream cones are really popular, so much so that sometimes you'll see a line of kids waiting for their ice cream after school.
5. NewDays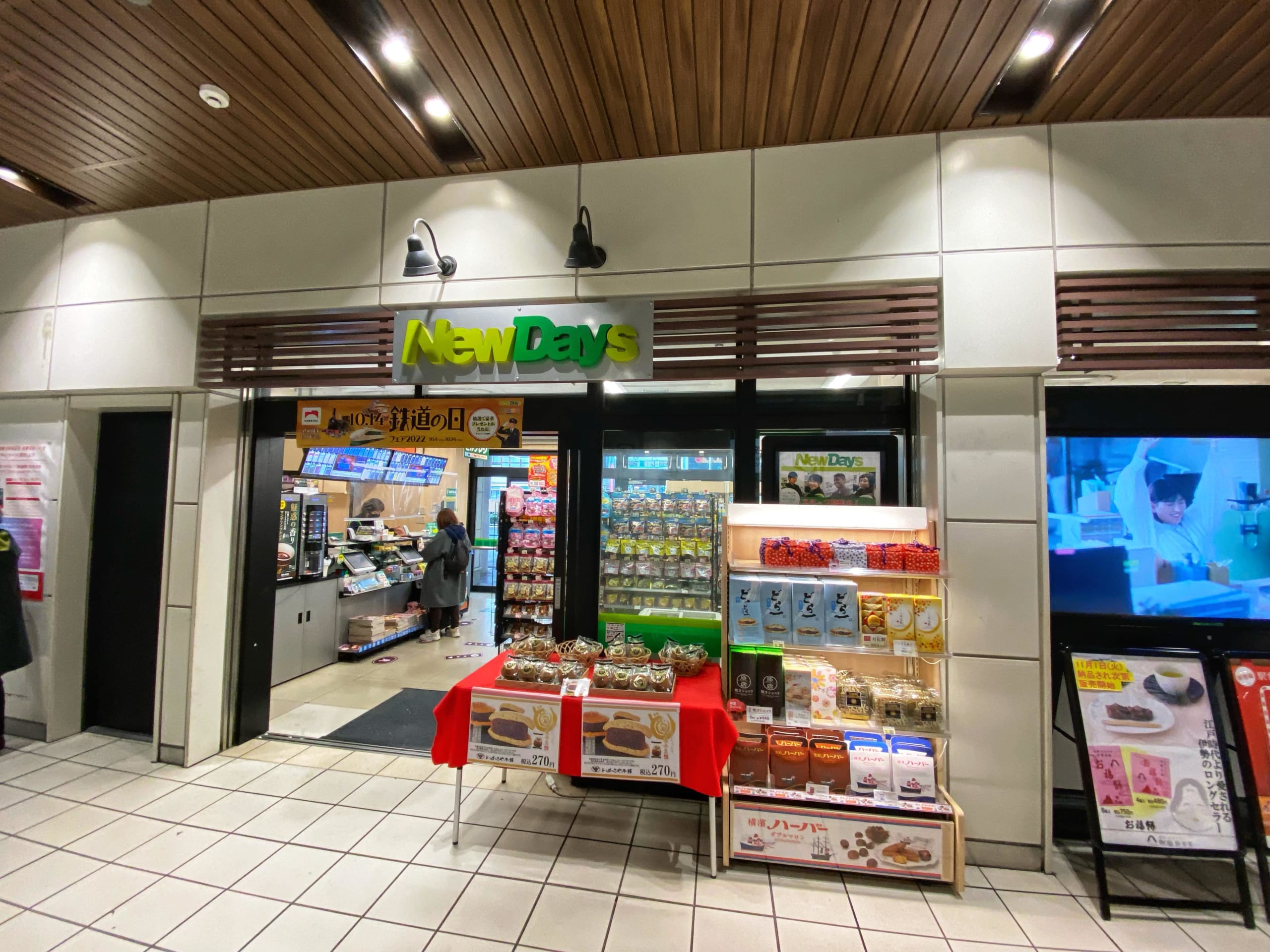 And lastly, on this list, we have NewDays (ニューデイズ). NewDays is a convenience store managed by JR East, so naturally you will see these convenience stores at JR stations across 17 prefectures from Aomori prefecture to Shizuoka and Yamanashi prefecture. There are currently over 650 NewDays stores.
One of the attractive points about NewDays is that oftentimes you will see products original from that place. This is to cater to people who may want to buy a present back home by train. They have a nice variety of onigiri, sandwiches, and bento as well. Their original bread brand "Panest" is popular for having unique and delicious bread products.
Another thing you should keep an eye is that some of the shops have a draft beer server. This is definitely something you won't see in other convenience stores.
NewDays can actually be divided into three different stores: NewDays, NewDays Mini, and NewDays KIOSK.
---
▽Subscribe to our free news magazine!▽

I hope you enjoyed this article. If you thought this was fun and want to know more about convenience stores in Japan and other information about Japan in general, be sure to check our other articles by clicking on the links below.
▽Related Articles ▽
▼Editor's Picks▼
---